Where to Stay in Nagano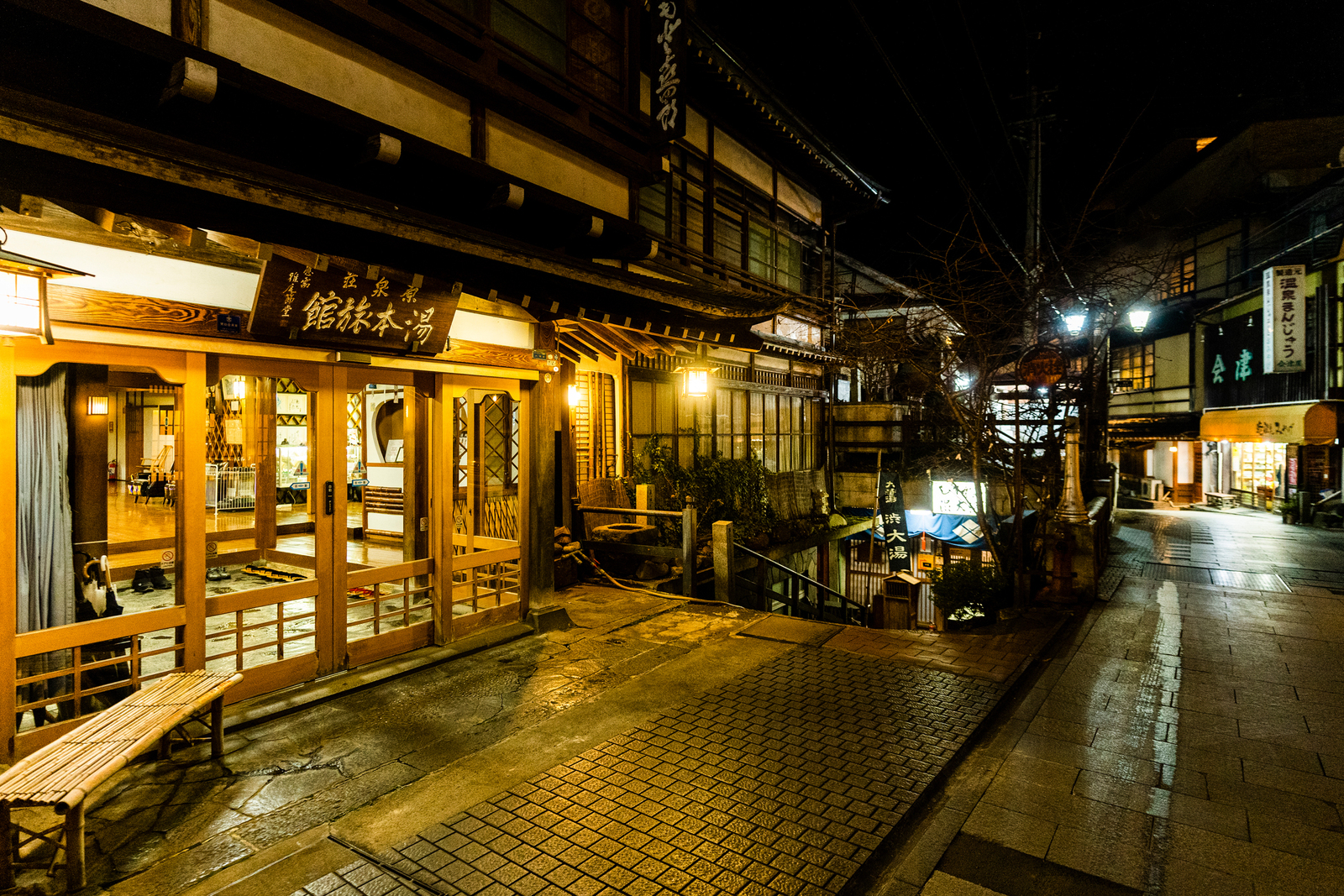 There are countless resort areas, hot spring towns and cities to choose from for an overnight stay in Nagano. Here are our top six overnight destinations.
Nagano is one of Japan's largest prefectures, so choosing a place to stay can be a difficult task. There are many cities and towns with attractive hotels, beautiful scenery and local attractions, and each has their own charm.
We'd like to introduce some of Nagano's most popular places to stay, from lively cities and resorts to hot spring areas and atmospheric post-towns.
Matsumoto City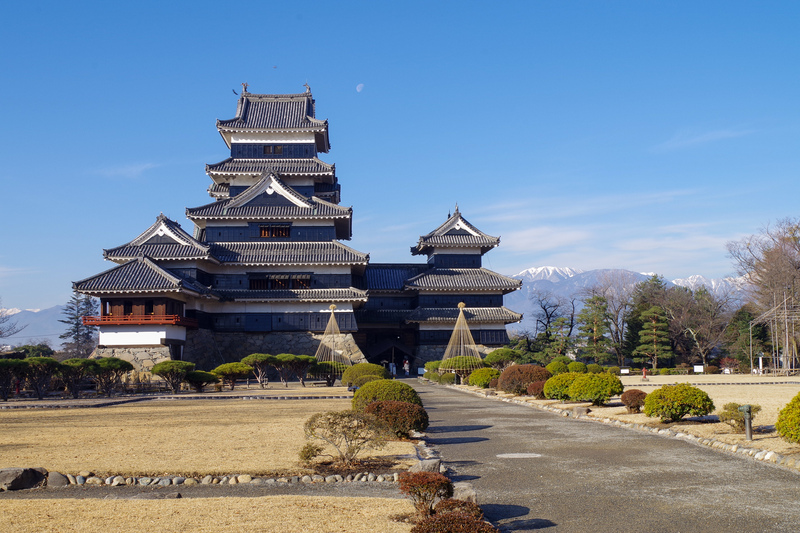 Matsumoto is Nagano's second largest city and has a university, a thriving art scene and plenty of trendy cafes and restaurants. Visitors know Matsumoto best for its distinguished landmark, Matsumoto Castle, one of the oldest extant castles in Japan. However, there's lots more to see in Matsumoto, including Alps Koen with panoramic vistas of the Northern Alps, Nawate Dori shopping street, and the Matsumoto City Museum of Art, which features a permanent exhibition of the work of Yayoi Kusama.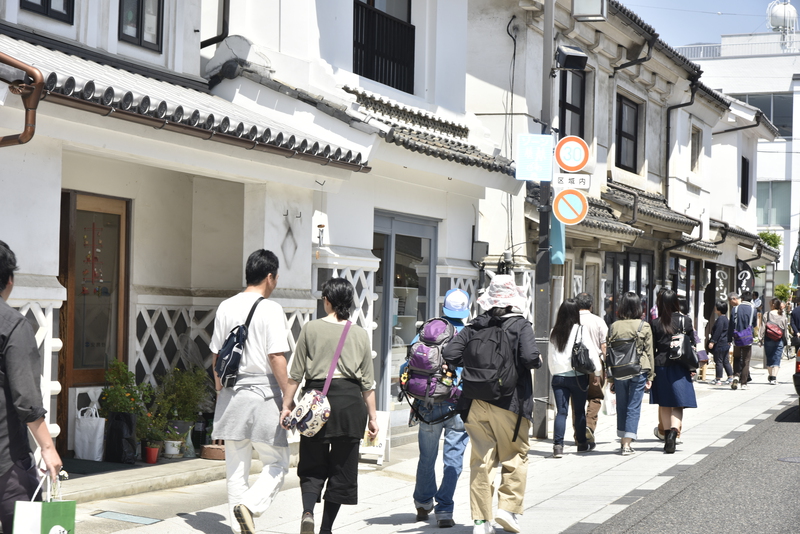 Its central location makes it well-suited as a travel hub. Kamikochi, one of Japan's most popular national parks, is just an hour away on the Kamikochi line. The picturesque town of Narai, one of the post-towns of the Nakasendo, is just 45 minutes by train. Buses also connect the city to Takayama in neighboring Gifu Prefecture—another highly popular tourist destination.
Matsumoto also has events throughout the year and is a must-see tourist city with easy access from Tokyo, Nagoya, or Nagano City.
Learn More / Related Links
Nagano City
Nagano City is the largest city and capital of Nagano Prefecture. Zenkoji Temple is its distinguished landmark, one of the oldest temples and largest wooden buildings in Japan. Nagano City's other attractions include Monzen Daimoncho shopping street, Shukubo pilgrim's accommodations surrounding Zenkoji Temple, and the Nagano Olympic Museum.
Most of northern Nagano is easily within reach from here. Togakushi Shrine and Mt. Togakushi are just an hour away by bus, offering delicious buckwheat soba noodles and hiking and snowshoeing courses in a natural, spiritual setting. The snow monkeys of Jigokudani, the hot spring town of Nozawa Onsen, the countryside of Iiyama, the tranquil town of Obuse, and even the Hakuba Valley can all be reached in under an hour by train and/or bus.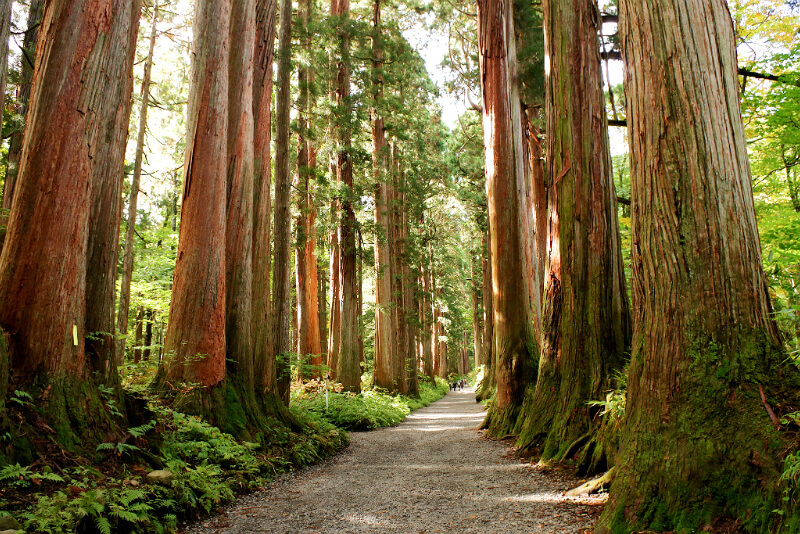 Located on the Hokuriku Shinkansen, Nagano Station provides direct access to Tokyo, Kanazawa, and Nagoya.
Learn More
Karuizawa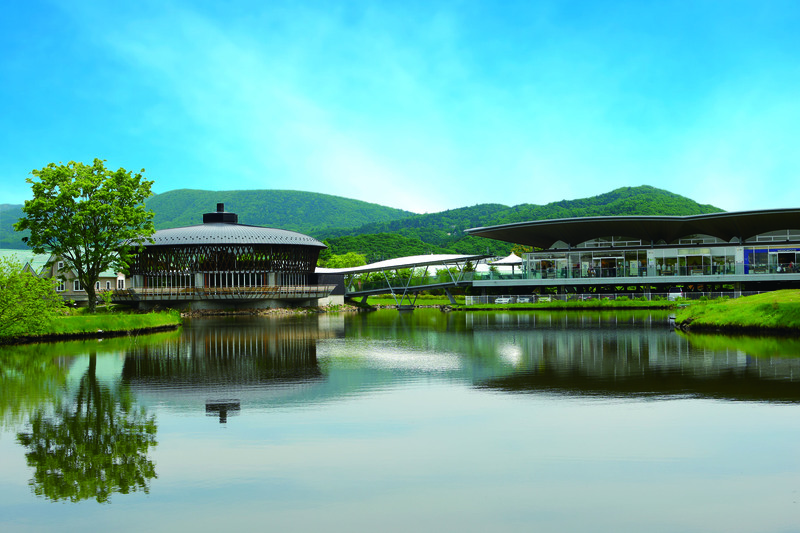 Just an hour away from Tokyo by bullet train, highland Karuizawa is Nagano's high-class vacation town with summer homes, elegant hotels, fine dining, a ski resort, and multiple golf courses. Compared to the rest of Nagano, Karuizawa has a decidedly European feel.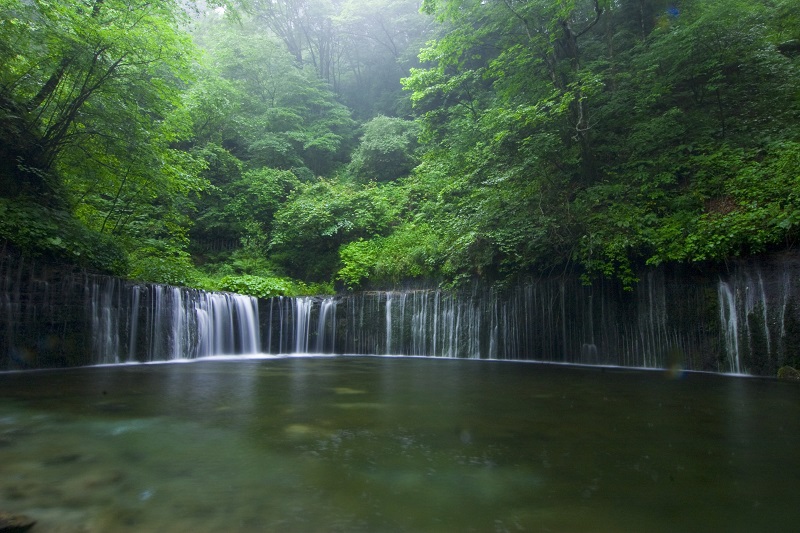 Cool in the summer, Karuizawa is an excellent getaway from the heat. Enjoy the shade of its forests as you cycle through lanes of villas, visit refreshing natural oases like Kumoba Pond and Shiraito Falls, or explore the various hiking courses around Mt. Asama and Usui Pass.
Another draw is the Karuizawa Prince Shopping Plaza. It sits directly behind Karuizawa Station and has over 220 shops, including international brands that can be difficult to find in other parts of the prefecture. The open mall plan features large green lawns and ponds—an exquisite combination of the comforts of the city and the freedom of the outdoors.
Learn More
All About Karuizawa
Follow John Lennon's Footsteps in Karuizawa
The Hakuba Valley
With ten world-class ski resorts, the Hakuba Valley is primarily known as a winter destination. Indeed, Hakuba in winter offers plenty of activities such as skiing, hot springs, backcountry skiing, snowshoeing, and nightlife. However, it is also beautiful in the green season, with easy gondola access to hikes in the Northern Alps for all ability levels and numerous cycling and mountain biking trails.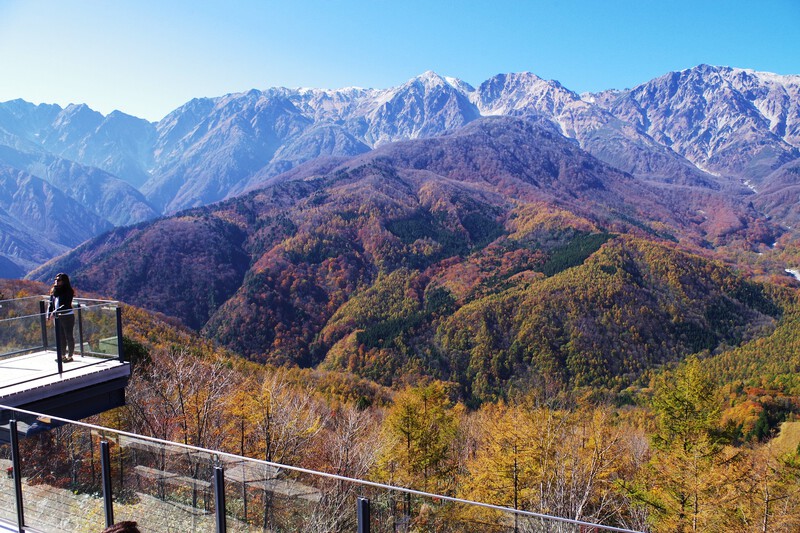 Other activities include scenic drives, ropes courses, camping, and water sports. Many resorts also have scenic terraces and cafes at the top of the mountain, such as Hakuba Mountain Harbor. The starting point of the Tateyama Kurobe Alpine Route, known for its 10 to 20-meter-high snow walls, is just over an hour away by train and bus.
During winter, most of Hakuba is accessible by public transportation, thanks to its local shuttle service. In summer, major resorts and mountain trailheads are still accessible by bus, but it helps to have a car to get around town.
Hakuba has direct access to Matsumoto and Shinjuku Station in Tokyo.
Learn More
The Kiso Valley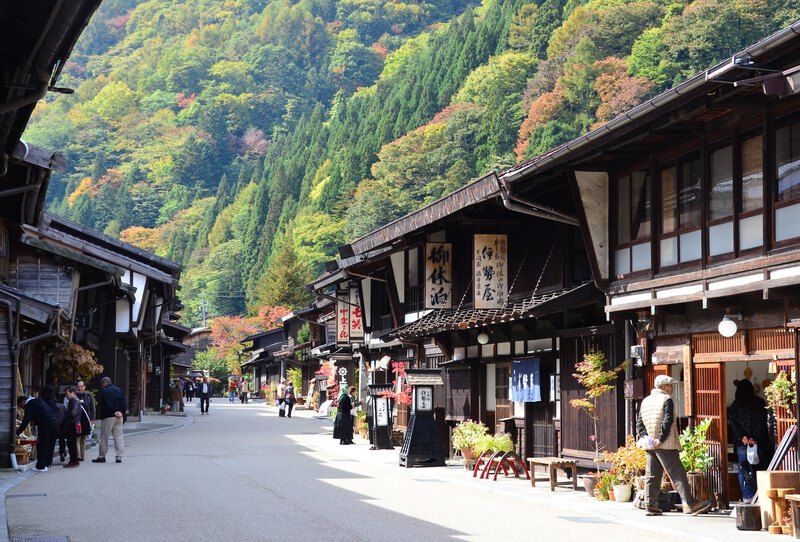 The Kiso Valley in Southern Nagano is home to the historic Nakasendo Road. Many of the 11 post towns of the Kiso Valley are preserved near their original states, and visitors can stay in traditional Japanese ryokans with hot springs. Magome, Tsumago, and Narai are the best preserved, each town with its unique charm. The Kiso Valley is an excellent option for extended walks, to experience rural Japan, or to catch a glimpse of life in the Edo Period.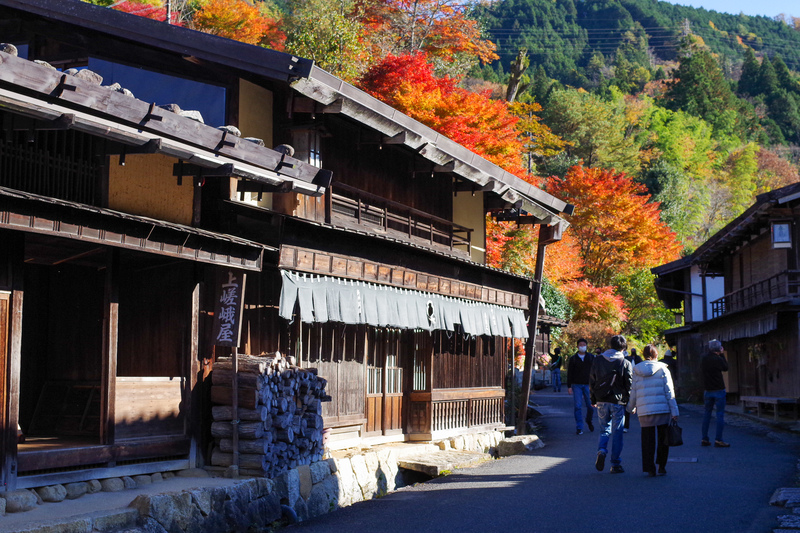 This region can be very quiet compared to cities like Nagano or Matsumoto. While there isn't much nightlife, it's hard to find an atmosphere like this anywhere else. For those who want to visit a pub or two during their trip, stay in the area's largest town of Kiso Fukushima.
The Kiso Valley has direct train access to Nagoya, Matsumoto or Nagano Station.
Learn More
Walking the Nakasendo
Kiso Fukushima: Your Base Camp in the Kiso Valley
Seven Ways to Enjoy the Kiso Valley this Summer
Yamanouchi—Home of the Snow Monkeys
The town of Yamanouchi is known by many as the home of the snow monkeys of Jigokudani. Featured extensively in nature and travel programs, they are a world-famous tourist attraction. But that's not all there is to see or do here. Yamanouchi has enough hot springs for everyone and plenty of natural scenery and outdoor activities to go around. The town's hot springs villages of Shibu, Yudanaka, and Kanbayashi offer authentic ryokan stays and relaxing hot spring baths. Guests can also walk around the village in traditional yukata bath robes and enjoy an authentic hot spring town atmosphere.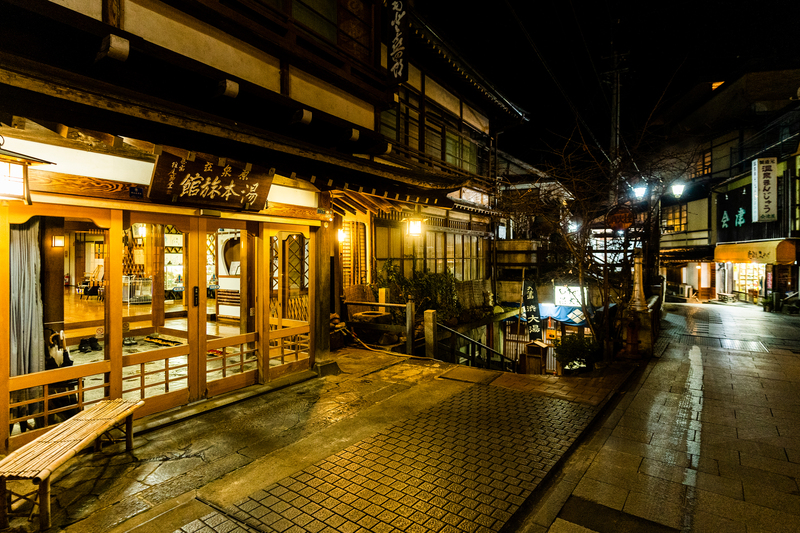 Above town is Shiga Kogen, an expansive highland area and UNESCO biosphere reserve. In winter, it is a world-class skiing destination, and during summer, a haven for hiking and mountain climbing. Just north of Shiga Kogen is the Ryuo Sora Terrace, a 1,770-meter-high terrace with amazing views of the northern Nagano valley.
Depending on your plans and priorities, you can choose to stay up in the mountains of Shiga Kogen or stay in the hot spring inns in one of Yamanouchi's onsen areas. They are relatively close to one another, just about 20 minutes by bus or car, so you can still find time to enjoy both regardless of where you spend the night.
From Nagano Station, take the Nagano Dentetsu Line train or bus to access Yamanouchi and the Snow Monkeys.
Learn More
How to Enjoy Yamanouchi in Winter
The Jigokudani Wild Monkey Park
Nature and Hiking Trails in Shiga Kogen
Conclusion
Nagano Prefecture offers fantastic tourist attractions. In addition to the popular tourist spots, unlimited exploration is waiting just off the beaten path. Beautiful sights, activities, and authentic cultural experiences abound for avid outdoors people and regular tourists alike. Visit some of these overnight destinations on your next Nagano holiday.
Update:2022/03/24