Where to Go Mountain Biking in Nagano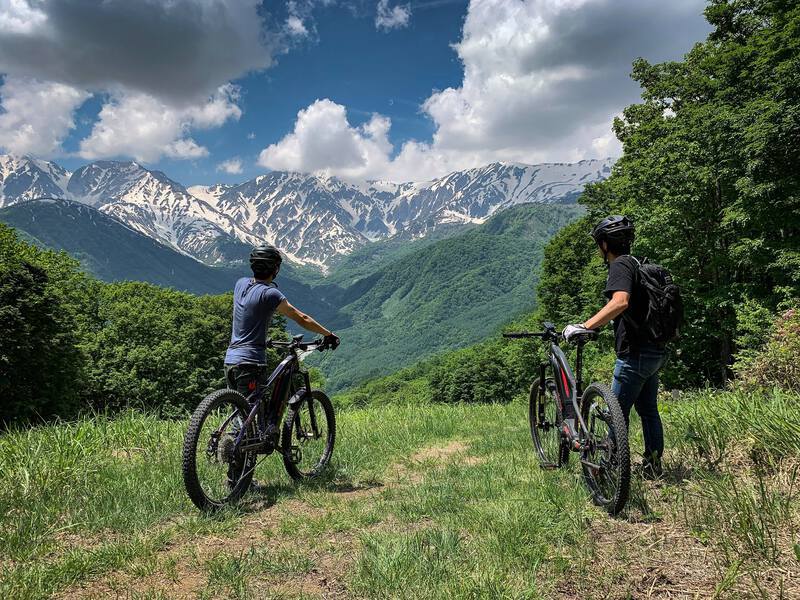 From summer ski resorts to hidden trails that only local guides can show you, there are plenty of great MTB courses around the mountains of central Japan.
Home to the 3,000-meter-high mountains of the Japanese Alps, Nagano is known as the Roof of Japan. These mountains are home to myriad trekking trails, ski slopes, and more recently, thrilling mountain biking courses.
On a warm, sunny day, nothing beats the feeling of cool wind on your face as you fly down hills on a mountain bike. And with the assistance of Nagano's many ski lifts and gondolas, it's easy to get in as many runs as your heart desires.
See some of Nagano's most popular mountain biking parks and trails below!
Hakuba Iwatake MTB Park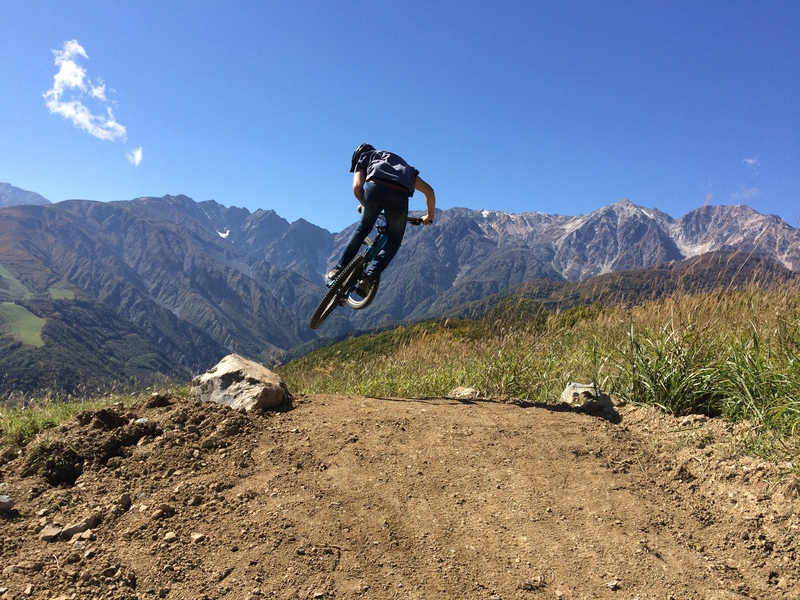 Located on Iwatake Mountain Resort in the Hakuba Valley, this mountain bike park is known for its incredible views of the Hakuba Sanzan mountains and its long, flowing courses. It has five courses in total, including a skill up course and two cross-country style courses.
The most popular courses are its two downhill courses: the 6.9km Alpine course and the 3.5km Kamikaze course. Extending from the top of the mountain all the way to its base, they can take anywhere from 20 to 30 minutes to complete. There are enough banks and turns to satisfy experienced riders while newer riders can still enjoy some thrills without having to constantly pump the brakes.
In addition to the mountain biking facilities, Iwatake also has great places to rest and relax. Stop by Hakuba Mountain Harbor for some of Hakuba's best views and a bite to eat, or a nearby hot spring like Iwatake no Yu for some post-exercise recovery.
Details
Nozawa Onsen MTB Park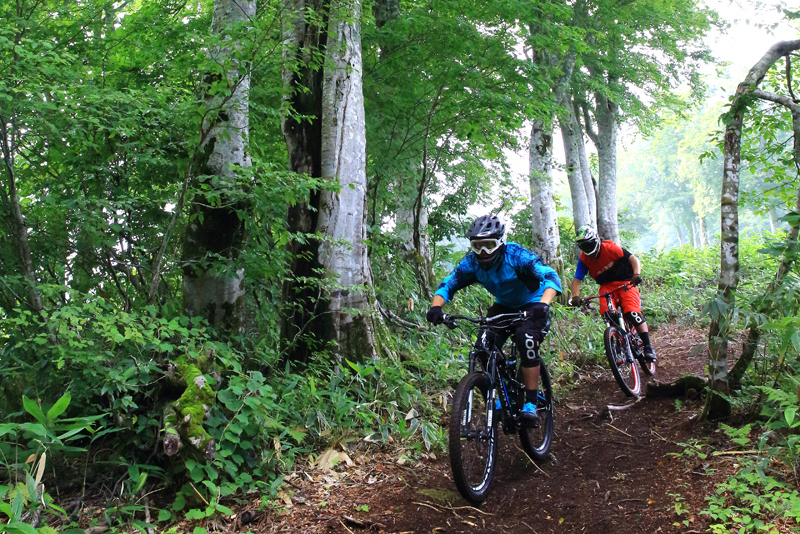 The small village of Nozawa Onsen is home to one of the Japan's most popular ski resorts, and during summer, the once snow-covered slopes become an outdoor lover's paradise. In addition to zip-lining, trekking and summer skiing, the resort also offers mountain biking.
Several long trails wind through the woods of Nozawa's ski resort and descend to the base of the mountain. There, you can take the newly constructed gondola lift back to the top in just 8 minutes! You'll feel like you're wasting no time in between runs—you may even want to take a longer break at the mountaintop cafe.
If you'd like to explore other parts of Nozawa and surrounding Iiyama, you can also take a guided or self-guided tour run by nearby Compass House or Shin'etsu Shizenkyo Activity Center.
Details
Mountain Biking Tours around Nozawa
Fujimi Panorama Mountain Bike Park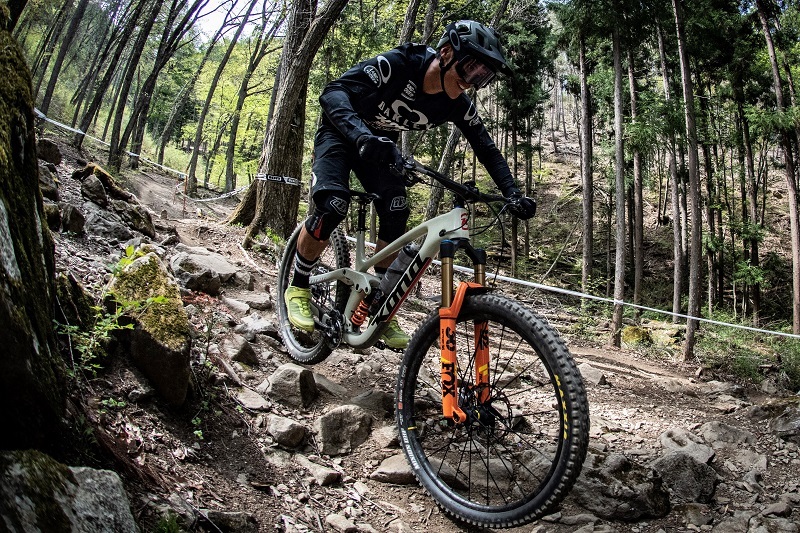 The king of mountain bike parks in Japan, Fujimi Panorama Mountain Bike Park has hosted many of Japan's biggest mountain biking competitions. It has 16 interconnected downhill courses, the longest of which spans eight kilometers and has a vertical of 730 meters.
It is a popular park not only with advanced riders, but beginners and intermediate mountain bikers as well. With an even mix of easy, intermediate and advanced courses as well as a robust skill up area, just about anyone can enjoy riding here.
Details
Fujimi Panorama Mountain Bike Park
C.A.B. Trail (Miharashi Farm)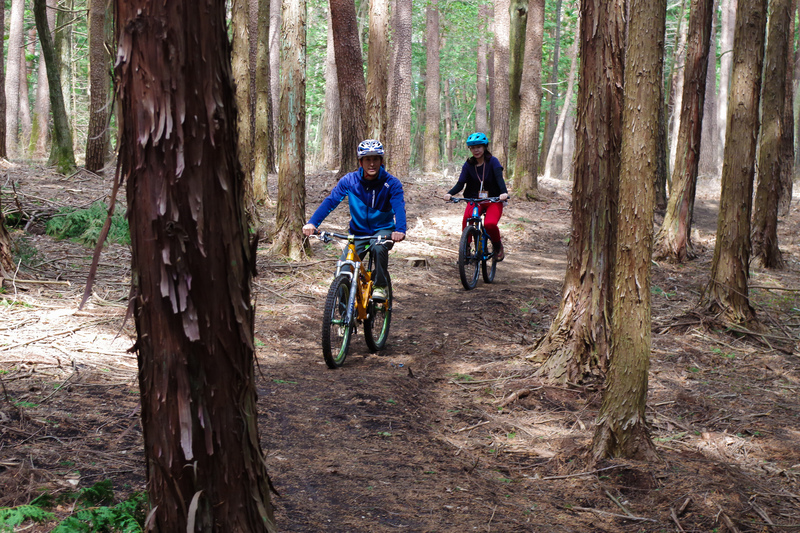 These wooded trails are perfect for families looking for a little adventure. With three courses ranging in difficult from easy to lower-intermediate, children and adults alike can enjoy the thrills of mountain biking.
The trails are located in the woods above Miharashi Farm, an agricultural tourism facility that offers fruit-picking, cooking lessons and other kid-friendly activities. You can easily spend a whole day here. There just so happens to be an on-site buffet restaurant and hot spring as well!
Details
Mountain biking in Norikura Kogen with Northstar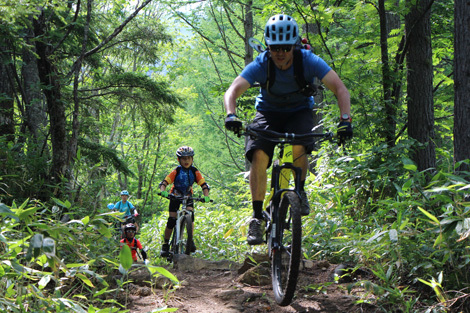 The sprawling highlands of 3,025-meter-high Mt. Norikura are covered in forests interspersed with serene ponds and impressive waterfalls. There are many hiking and biking trails around the woods and hills here, and local lodge Northstar offers tours around the area.
They offer four different kinds of mountain biking tours from easy tours for first-time riders to technical trails through Norikura's virgin forests of conifer and birch.
Take in the fresh air in Norikura's highlands while enjoying mountain biking trails tailored to your ability level.
Details
Northstar Norikura mountain bike tours
Update:2021/03/12