Area Guide

Northern Nagano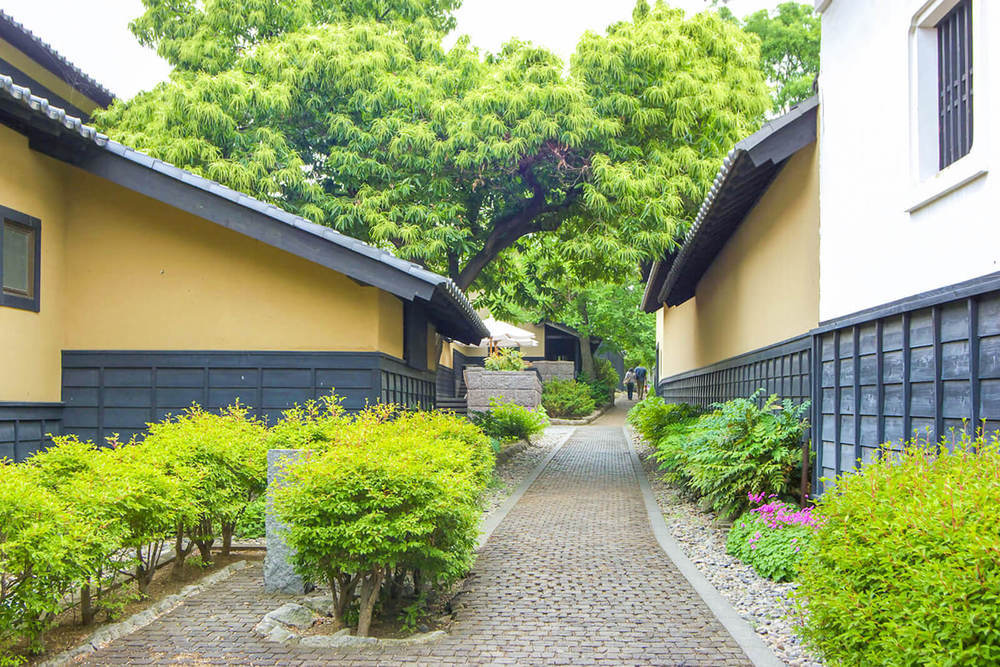 From iconic Zenkoji Temple and the adorable Snow Monkeys to relaxing onsens and epic ski resorts, the Northern Nagano Area has it all!

The world-famous Snow Monkeys at the Jigokudani Wild Snow Monkey Park attract visitors from around the globe. Legions of photographers make the trek to the only place where you can see monkeys blissfully soaking in a hot spring bath in their natural habitat. But the area offers more than just monkeys. It is also home to venerable temples, ancient shrines, world-class ski resorts and soothing hot springs.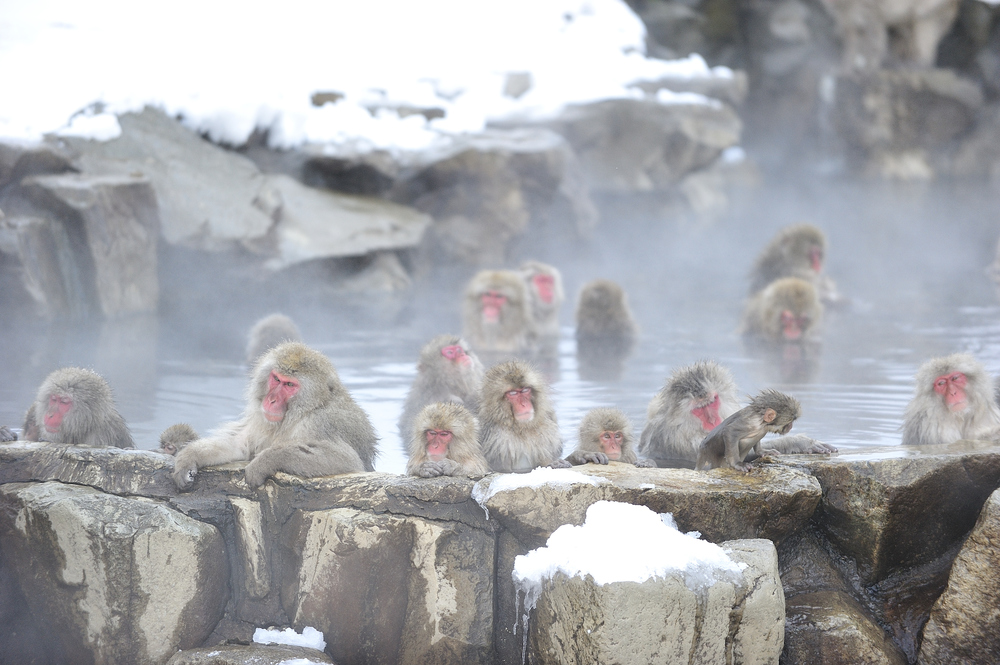 At the center of Nagano City is Zenkoji Temple, one of Japan's oldest and largest wooden temples which has attracted pilgrims from around the country for hundreds of years. Togakushi Shrine, in the highland forests above the city, was a haunt of mountain ascetics seeking enlightenment. Castle ruins and samurai residences sleep in the small town of Matsushiro, and beautiful works of Katsushika Hokusai decorate the town of Obuse.
During winter, snow covers the region and the area's many ski resorts open for business. These include internationally renowned Shiga Kogen Ski Resort and Nozawa Onsen Ski Resort, which hosted the alpine and biathlon events of the 1998 Nagano Winter Olympics. In Iiyama, the igloo-like Kamakura Restaurant is a great way to experience the local cuisine and winter scenery.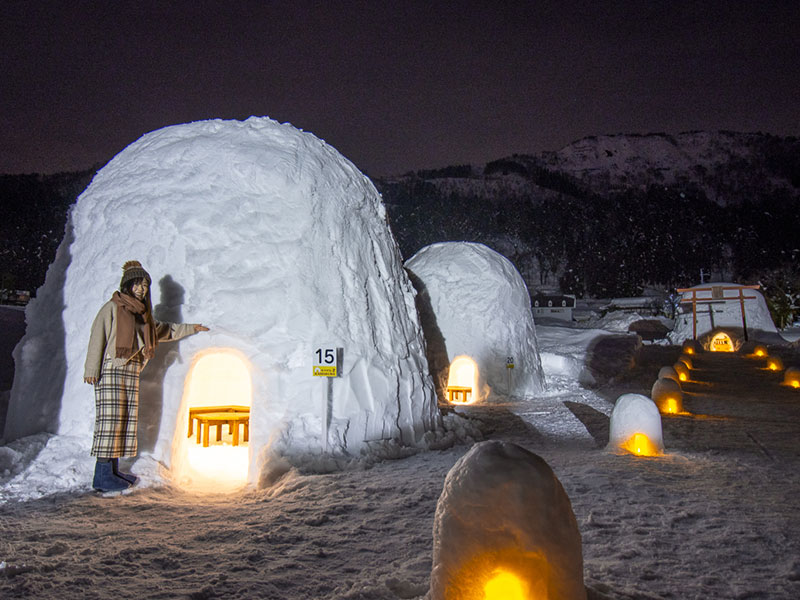 Hot springs, or onsen are a quintessential part of any visit, and this area is also blessed with over 50 hot spring resort areas. In addition to the hot spring areas of Nozawa, Yudanaka and Shibu Onsen, Takayama Village to the east of Nagano City has a wide variety of hot springs, many located along the picturesque Matsukawa River Gorge.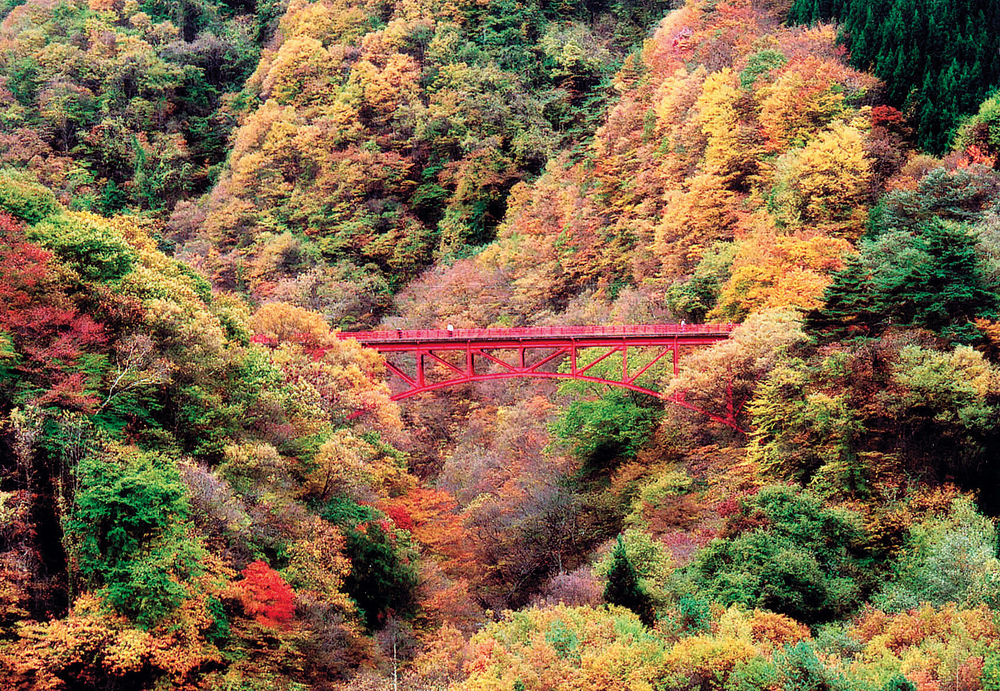 The area's farms produce a treasure trove of delights. From vast apricot orchards to the famous Kawanakajima peaches on Nagano City's south side, fresh corn around Lake Nojiri, grapes — both table (for eating) and wine — and apples, apples and more apples, delectable fresh fruit and vegetables await. Wild mushrooms and edible plants are also popular.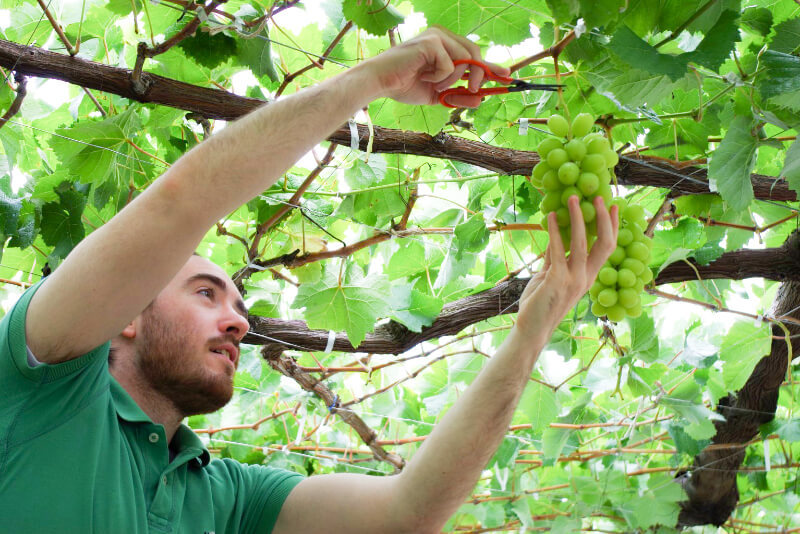 Map and Access
Access to Northern Nagano is a breeze thanks to the Hokuriku Shinkansen stations at Nagano and Iiyama. From Tokyo Station it is a convenient 90 to 120 minutes. For details see the Access Page.
Jigokudani Wild Snow Monkey Park can be reached by Nagaden express bus from Nagano Station, and Nozawa Onsen by shuttle bus from Iiyama Station. (An express bus operates from Nagano Station to Nozawa during ski season.) Other train lines include the JR Shinonoi Line to Matsumoto and the private Shinano Railway which runs from Niigata Prefecture to the Eastern Nagano Area via Nagano and Chikuma cities.
Sightseeing around Northern Nagano