Picking Grapes in Early Autumn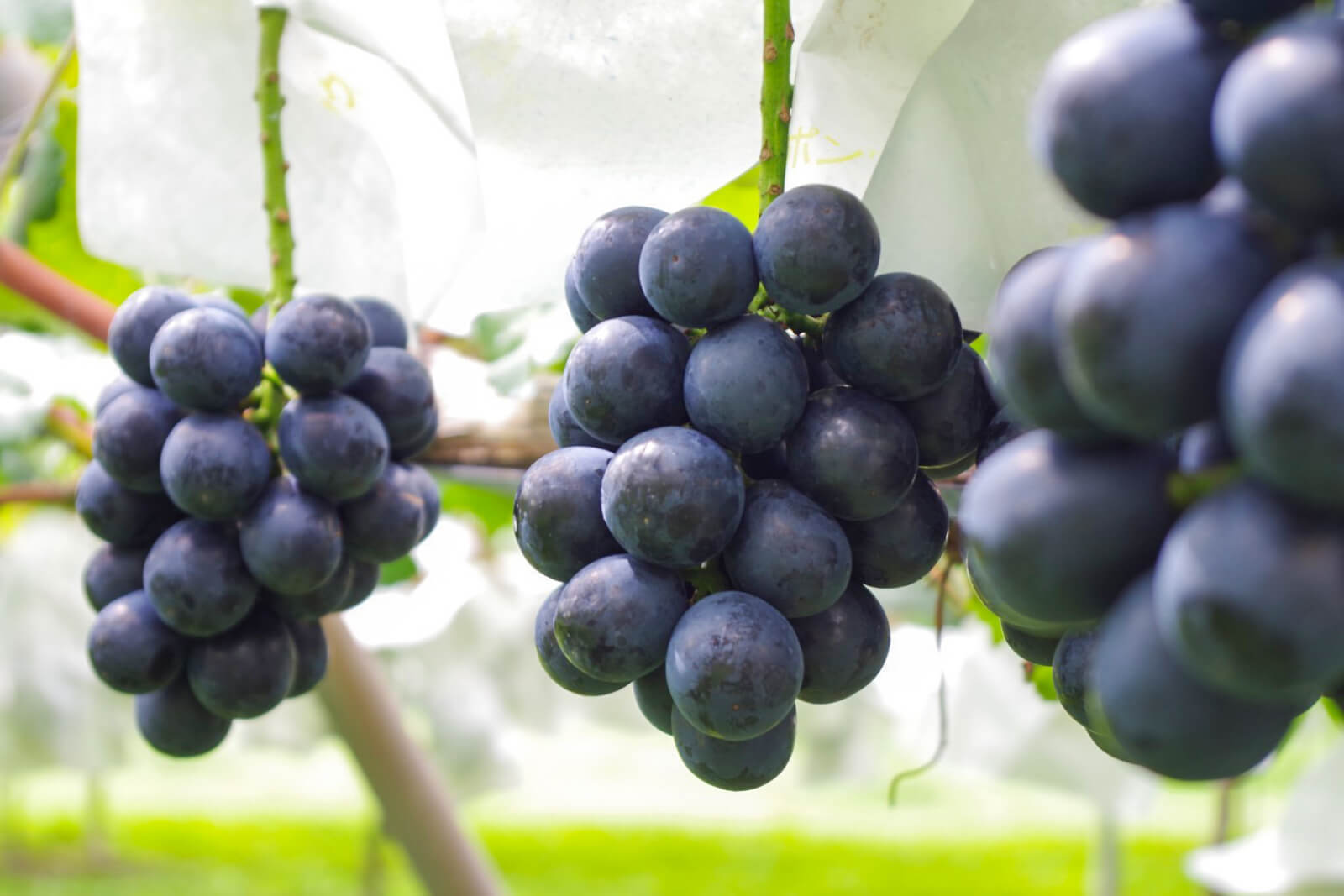 Pick your own bunch of grapes from one of Nagano's local orchards and enjoy the fresh flavors of autumn!
One of the joys of early autumn is harvest season, when fruit hangs low on the tree and is ripe for picking. During September and early October, you can pick grapes in vineyards throughout Nagano.

There are a wide variety of grapes to choose from. You'll be surprised by the different flavors of Delaware, Niagara, and Steuben grapes, as well as the monstrous size of Kyoho and Nagano Purple. Don't forget fan favorites like Shine Muscat!
Grape-Picking at Sorimachi Yuran-en Orchard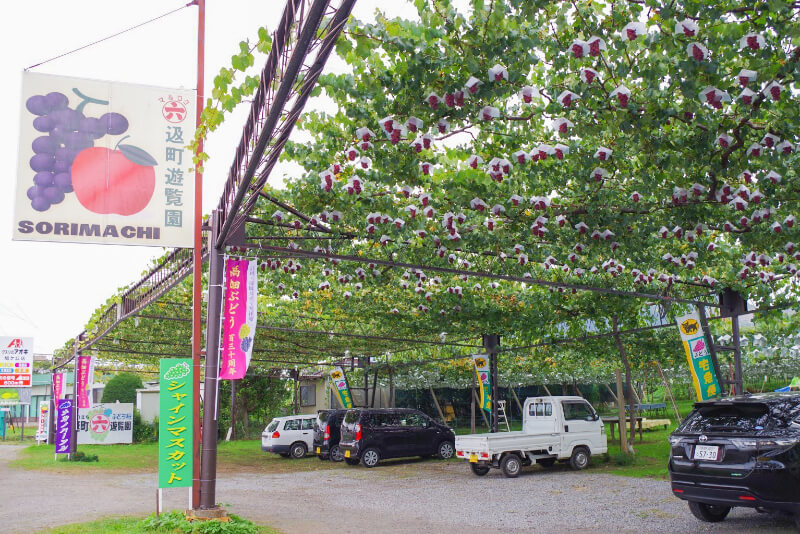 These photos are from the Sorimachi Yuran-en orchard in Northern Suzaka. Along the Fruits Line road here, there are 13 orchards offering grape and apple-picking during the autumn season. From Kitasuzaka Station on the Nagano Dentetsu line, the orchards are a 10 to 15 minute walk.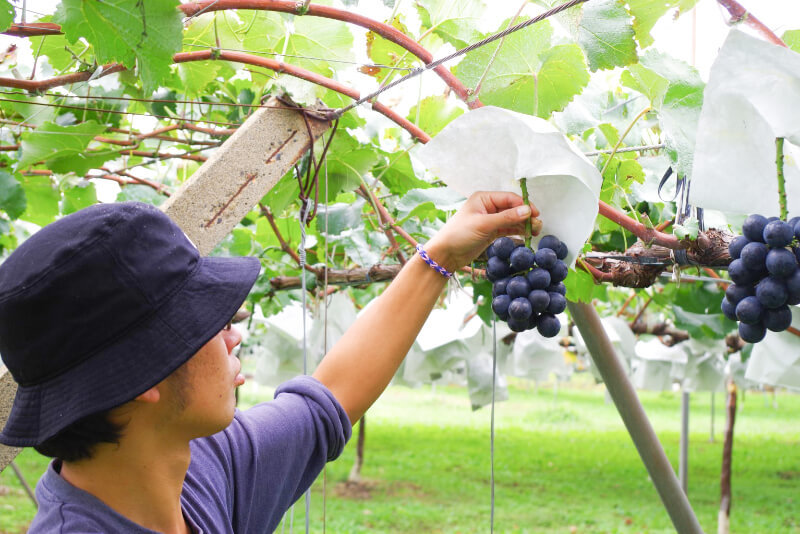 The fourth generation of Sorimachis, Shun Sorimachi, showed us around the vineyards and pointed out ripe bunches to pick. We crawled under trellises of grapes covered in paper bags, which are painstakingly tied by hand to each bunch. He pulled off the bags to reveal one of the region's most delicious varieties, Nagano Purple.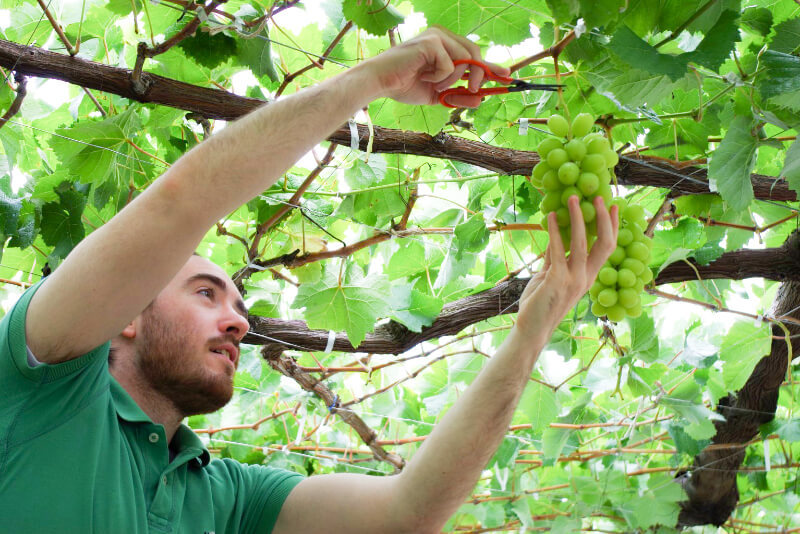 We also picked some Shine Muscat grapes, another popular variety in Nagano. Both of these varieties are seedless with edible skin. There are plenty of other varieties to pick as well, and you can sample them at Sorimachi's storefront.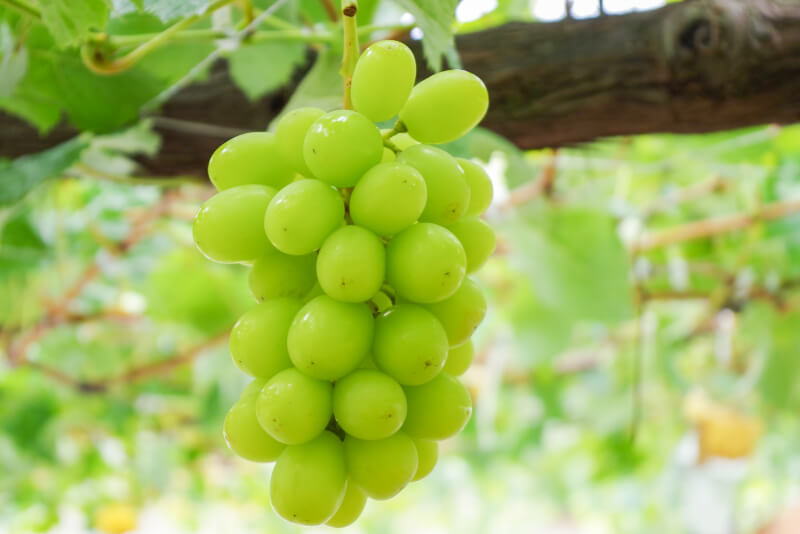 Details
Operating Period: Mid-September to October
Operating Hours: 8:30 to 17:00
Price: Depends on grape variety
Holidays: No holidays during harvest season
Access: Take the Nagano Dentetsu train from Nagano Station to Kita-Suzaka Station. From there, a 15-min. walk. (See Sorimachi Yuran-en in Google Maps)
And Plenty of Other Places for Fruit-Picking in Nagano!
Two other areas that are popular for grape-picking include Shiojiri City and Miharashi Farm in Ina. Shiojiri is well known for its vineyards in the Kikyogahara Valley that produce excellent wine, and the grapes are pretty good too! Miharashi Farm has plenty of orchards and offers all kinds of fruit and vegetable picking, including strawberries, apples, blueberries, and even asparagus! They also have hot springs and cafeteria on premises, as well as soba-making lessons.
For more farms to go fruit-picking around Nagano, see here!
Update:2019/12/04