Fruit-picking around Nagano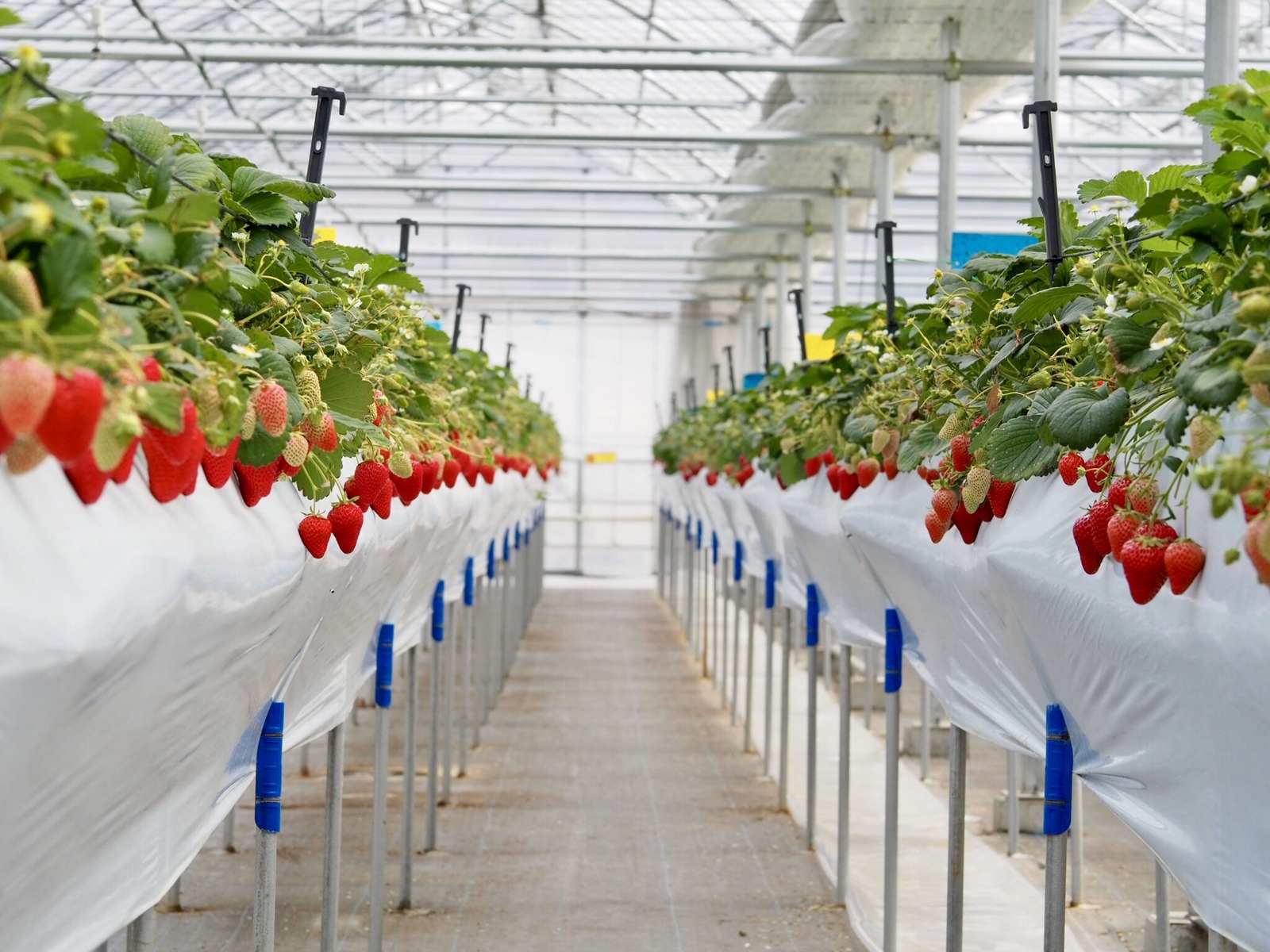 With long hours of sunlight, warm days and cool nights, Nagano has the perfect environment for growing delicious and juicy fruit. Pick apples, grapes, cherries and more in the heart of Japan.
From square-shaped melons to record-breaking sweet peaches, Japan is known for its delicious and sometimes whacky fruit. When you visit Japan, you'd be amiss not to try some of it for yourself.
But where do you go? You could always purchase some at a department store or co-op, but we think that the freshest and most delicious fruit comes from the source. Nothing is fresher than a piece of fruit picked directly off the vine, branch or bush.
See our recommended orchards below for sweet and succulent Nagano-grown fruit. And don't forget to bring an empty stomach!
Where to Go Fruitpicking Around Nagano
1. Blueberry-picking at Mori no Hatake
Mori no Hatake is a blueberry grower in Suzaka City that first opened it orchards just over a decade ago. There are two blueberry orchards, one on a sunny hillside in the Suzaka's countryside, and a tourist orchard just outside of Nagano City.
At their tourist orchard, they offer blueberry-picking from mid-June to early August. You can pick and eat as many blueberries as you like with no time limit!
At their indoor shop next to the orchard, you can also buy blueberry juice or blueberry soft serve, a well-deserved treat after picking blueberries in the hot summer sun. The attached terrace has a rustic swing and hammocks—perfect for a relaxing in the shade.
Learn more
See details for blueberry-picking at Mori no Hatake.
2. Strawberry-picking at Karuizawa Garden Farm
At the Karuizawa Garden Farm, you can pick strawberries nearly year-round. Their greenhouse is located in the cool highlands of Karuizawa and grows both summer and winter strawberry varieties.
Summer strawberries are especially sweet but difficult to grow, and Karuizawa Garden Farm is one of the few places in Japan that does. Their summer varieties are Suzuakane and Karuizawa Summer Queen, a new breed developed by Shinshu University.
You can choose from several courses at the farm, either a 250g picking course or an all-you-can-eat picking course.
Learn more
See pricing details for Karuizawa Garden Farm here.
3. Apple-picking at NTA Farm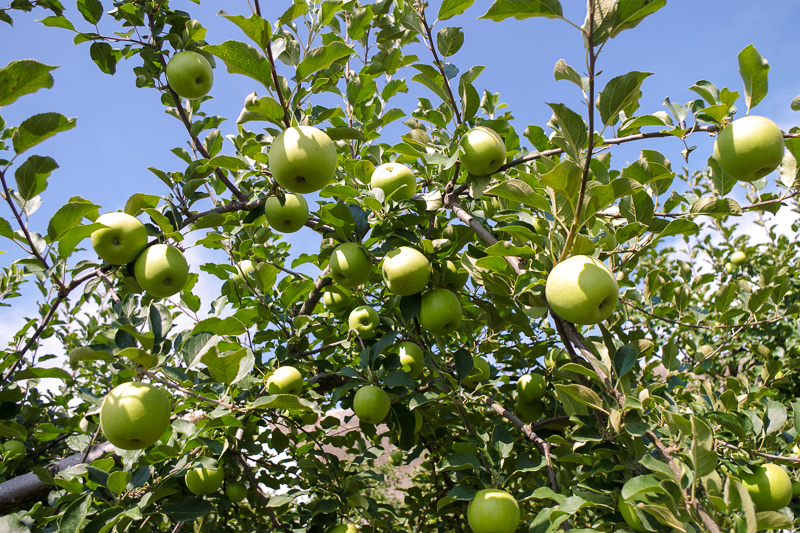 NTA Farm is a large apple orchard just a stone's throw from Iiyama Station in Northern Nagano. Along the Hokuriku Shinkansen line, the area is easily accessible from Tokyo and on the way to popular destinations such as Nozawa Onsen and Kanazawa.
You can pick apples here from September to November and different apple varieties are available to pick depending on the time of year.
On the weekends during peak apple-picking season, English-speaking guides are available at the farm, teaching guests about how the apples are grown, how to choose the best ones, and more about the region in general.
Learn more
See details about apple-picking at NTA Farm here.
4. Fruit-picking, Cooking Classes and More at Miharashi Farm
Miharashi Farm is a large agricultural park in the Ina area of Southern Nagano. It is surrounded by apple, grape, blueberry and strawberry orchards and has excellent views of the Southern Japanese Alps.
Here, you can pick fresh fruits almost year-round, save for the month of December, which is between apple and strawberry-picking seasons.
In addition to its fruit-picking, Miharashi Farm also offers cooking lessons and crafts workshops, including popular ones such as soba-making and gohei mochi-making lessons.
Learn more
Miharashi Farm details
A trip to Senjojiki Cirque and Miharashi Farm in spring
5. Cherry, Peach, Grape and Apple-picking at Shinshu Fruitsland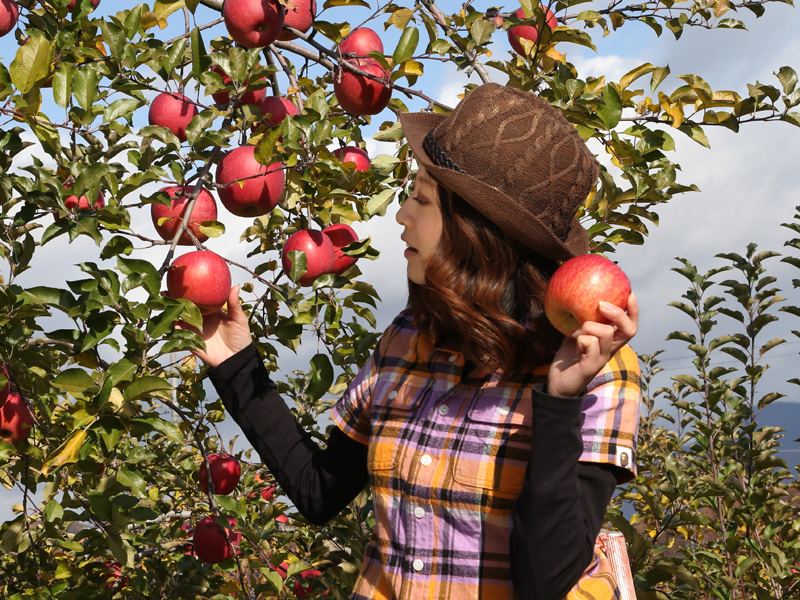 Shinshu Fruitsland is in Nakano City in Northern Nagano. Very close to the Shinshu Nakano I.C. exit, it's a perfect stop when traveling to Shiga Kogen or to see the snow monkeys.
The orchard offers four types of fruit-picking from June to November. In June, you can pick cherries; from late July to late August, you can pick peaches; from early September to late October, grapes; and from early September to late November, apples.
Shinshu Fruitsland also has a large shop featuring its own fruit and a variety of local goods and produce.
Learn more
Update:2020/09/15