Nozawa Onsen Ski Resort: Where Family Ties Past to Present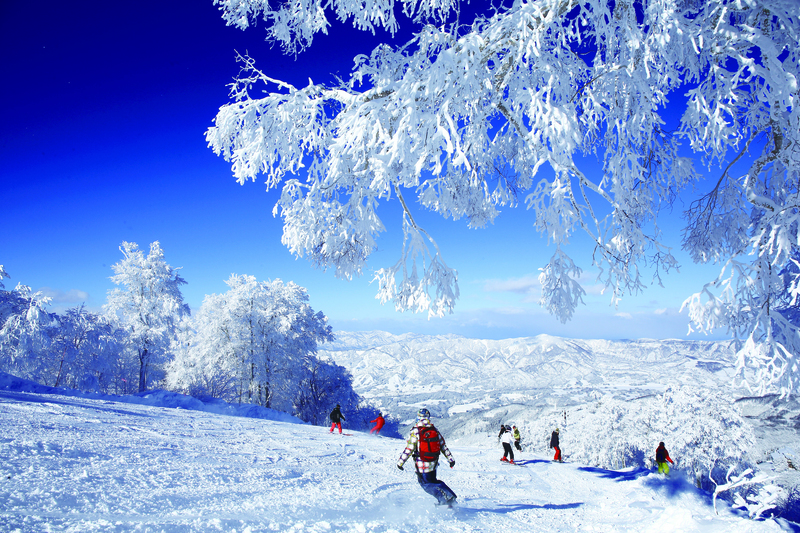 One of Japan's oldest ski resorts offers up a side of Japanese mountain hospitality with plentiful powder snow.
At its core, Nozawa Onsen is a simple, old Japanese mountain village, which happened to become a ski resort. When you stay in a local "ryokan" inn or hotel, it's likely your host's ancestors will have lived on the same land for hundreds of years. Nozawa Onsen's recorded history goes back to the 1200s, and over the following centuries became a popular onsen hot spring retreat for visitors from across Japan. This centuries-old culture of welcoming guests into their homes is evident in the warm hospitality international visitors now experience on ski holidays.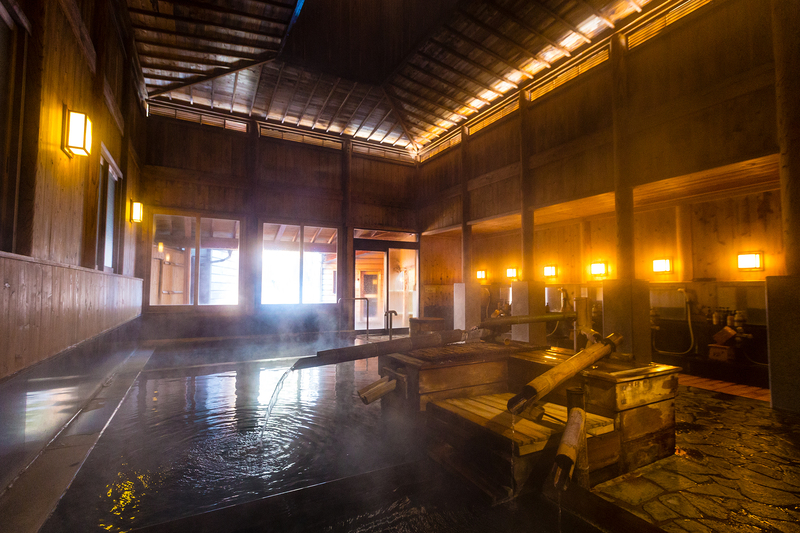 Former world-cup ski racer Akira Mori is the owner of Ryokan Sakaya – a traditional Japanese onsen hotel at the top of the village. According to scripture in the local temple just above the hotel at the foot of the ski slopes, Mori-san believes at least 18 generations of his family have lived on the land since the 1600s. Previously the family manufactured Japanese sake (rice wine) before opening the hotel in the 1860s, and welcoming the first skiers after the sport was introduced in the early 1900s.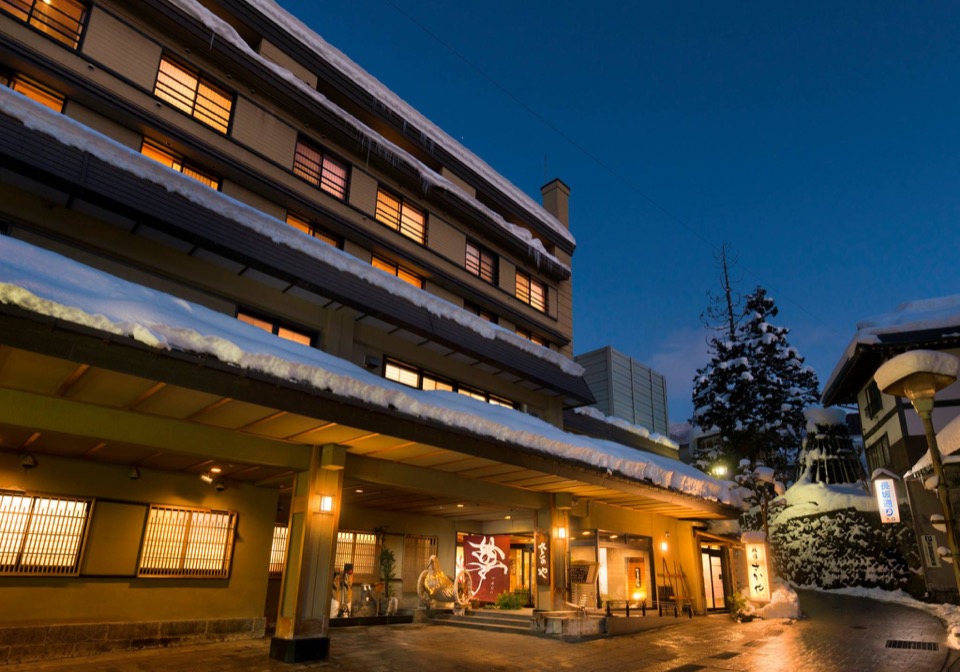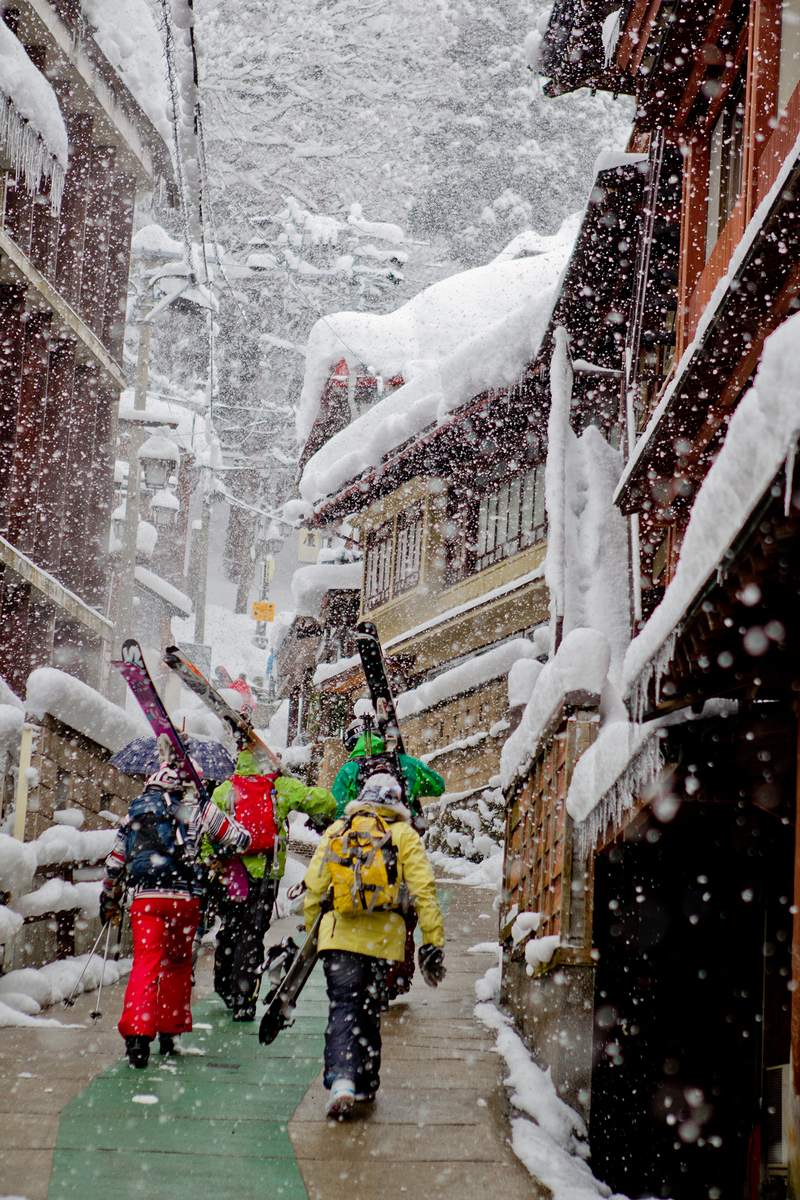 Skiing is now central to the modern Nozawa Onsen lifestyle. The ski resort was founded by villagers, and is still partly owned and managed by the village. Many resort staff and locals you will encounter are, or have been, competitive skiers. This ingrained ski culture, along with the tangible human connection to the past, makes a ski holiday in Nozawa Onsen one of the most authentic cultural holiday experiences available in Japan.
Nozawa Onsen Ski Resort: Stroll the Village and Get a Taste of History
One of the most charming things about staying in Nozawa Onsen Village is the feeling you're experiencing a taste of Japanese mountain life as it has existed for centuries. Stopping on the side of the main street on a cold Nozawa evening to savour a traditional "oyaki" steamed dumpling isn't simply an opportunity to satisfy hunger – it's a moment when you can imagine a villager in Japan's Edo period in the 1600s, doing the exact same thing on a snowy winter's evening, warming their hands and stomachs after trapsing through deep snow.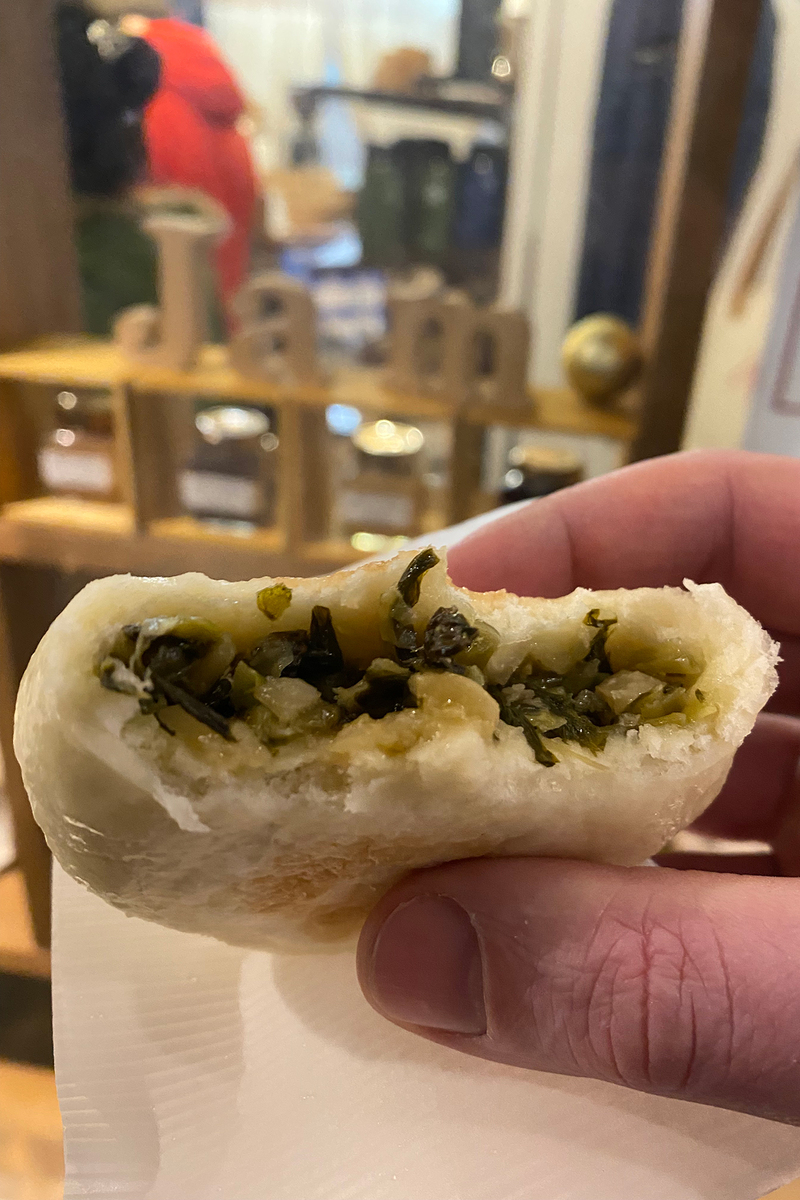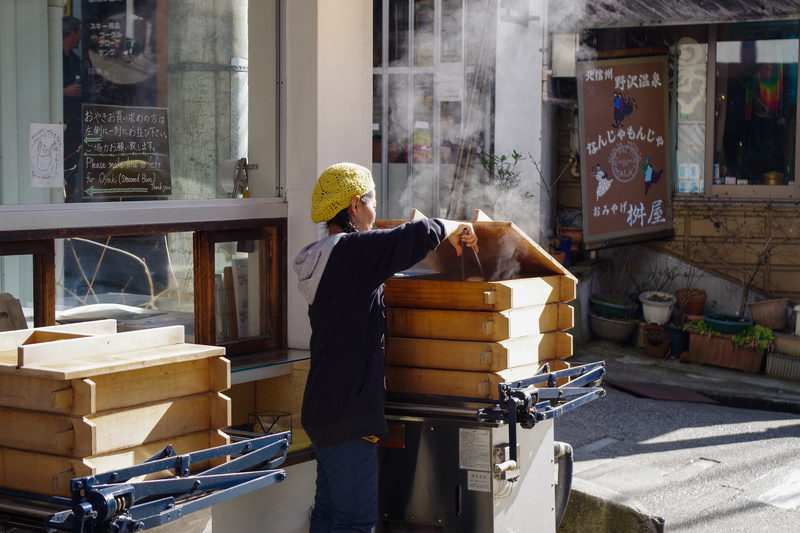 Venturing out of your accommodation and exploring the the narrow, zig-zagging, up-and-down streets of the ancient village is an adventure all on its own. On your first outings, every turn brings something new. After several days, landmarks and streetscapes become familiar and make you feel like you have a deeper understanding of, and connection with, the village and your hosts.
Nozawa Onsen also has one of the most eclectic dining scenes of any ski resort in the country. Japanese and international restaurants and bars can be found in nooks and crannies throughout the village, along with traditional snack stalls, fruit and vegetable stands, and art and craft stores. While exploring, you might find yourself spotting half a dozen or more "hole-in-the-wall" eat or drinkeries and shops you want to visit during your stay – the hardest part is trying to fit them all in in one trip.
Investing in a New Future of Ski Tourism
When Mikio Katagiri – revered Olympian and now President of the Nozawa Onsen Ski Resort – was training to compete at ski races around the world in the 70s and 80s, it took almost two hours to reach the 5,400ft (1,650m) resort peak via a series of lifts. Now, thanks to a strategic US$30 million investment in an all-new gondola line, skiers can get from the base to the peak in just 14 minutes.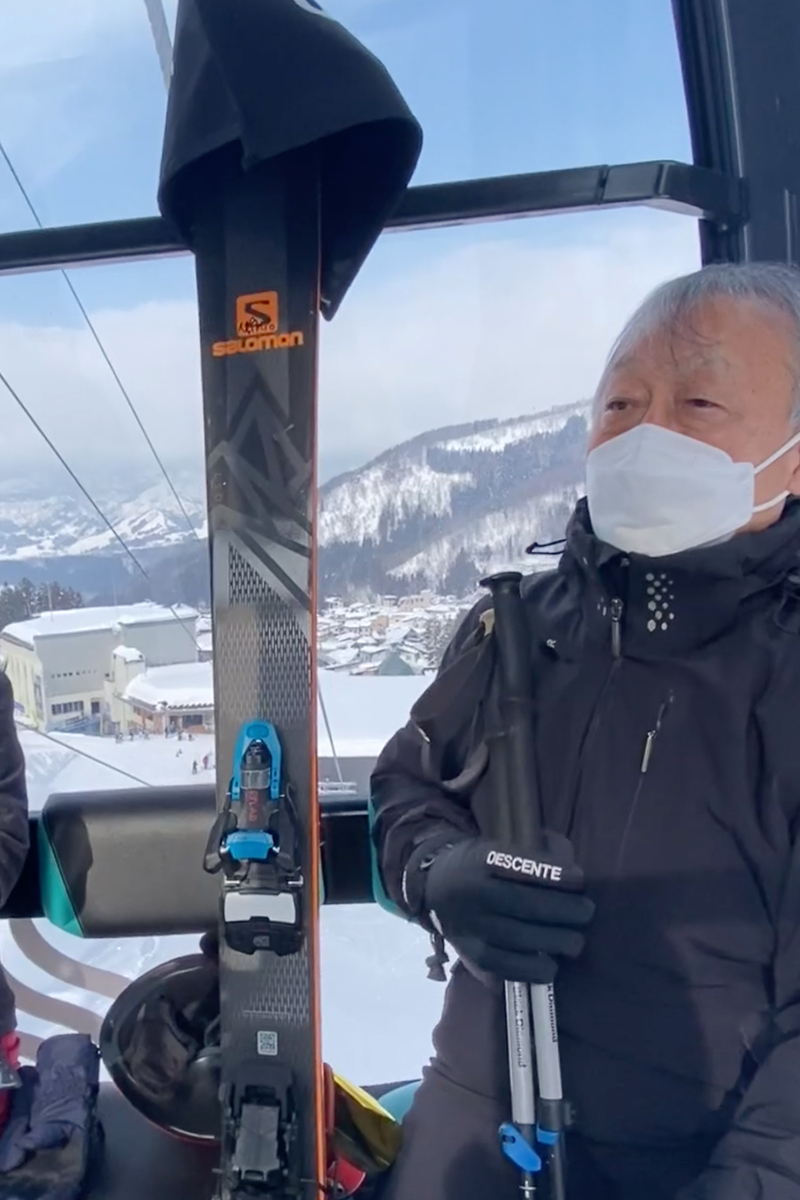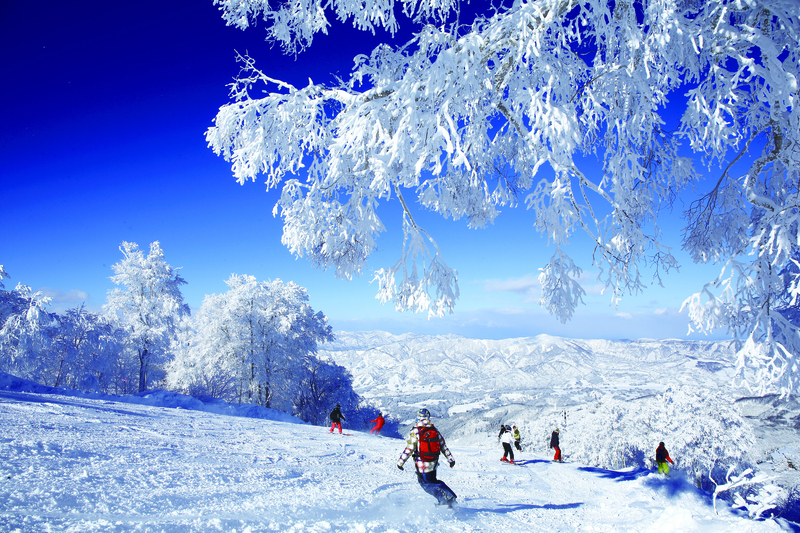 Furnished with new state-of-the-art, Austrian-designed, 10-seater Doppelmayr gondola cabins, this investment in ski infrastructure, along with a fleet of 30 new Pisten Bully snow groomers, signals Nozawa Onsen's vision for the future. It is one of the only ski resorts in all of Japan that has invested in new lifts since the peak of popularity in Japanese skiing in the 1980s and 1990s.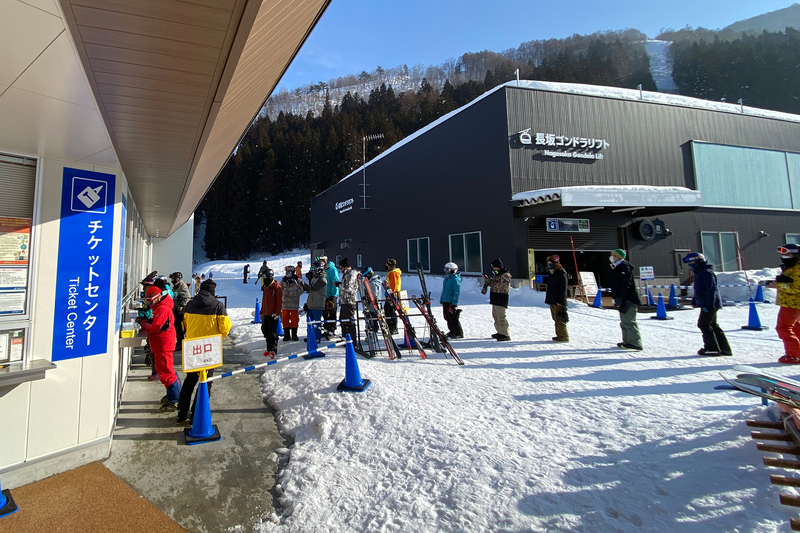 There has been renewed interest and popularity in skiing in Japan coming from overseas over the last two decades, and Nozawa's charm immediately attracted the attention of Japanese-culture loving ski travellers. The local villagers value the interest in their resort and are working hard to ensure they can meet the needs of modern international ski travellers, while preserving their rich cultural history. As one Japan's oldest ski resorts, Nozawa Onsen's longevity is sure to continue long into the future for both its residents and visitors.
Update:2022/10/06