Where to See Autumn Leaves in Nagano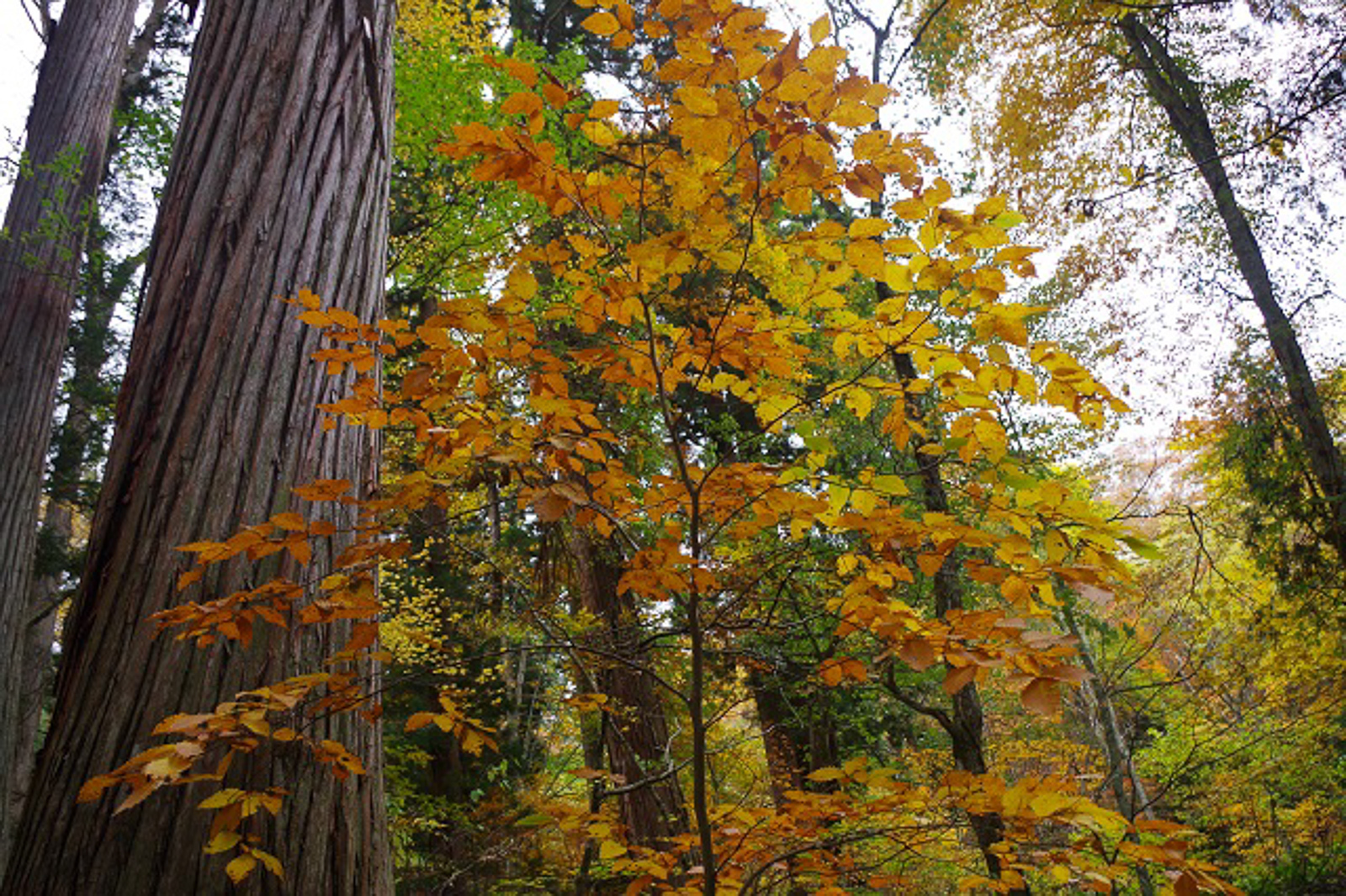 From September to November, highlands, gorges and valleys are dyed in the vibrant colors of autumn.
As autumn approaches, red and yellow-colored leaves slowly descend from the highlands and cover the valleys of Nagano. The tops of the Japanese Alps are crowned with their first snows of the season. Fields of rice and wheat turn gold, ready for harvest. At this time of year, Nagano is a feast for the eyes—and certainly the stomach, as well.
Visit highlands, precipitous gorges, and deep forests and enjoy some of the most beautiful autumn scenery Nagano has to offer. See some of our favorite autumn sightseeing spots below.
Where to See Autumn Leaves in Nagano
Senjojiki Cirque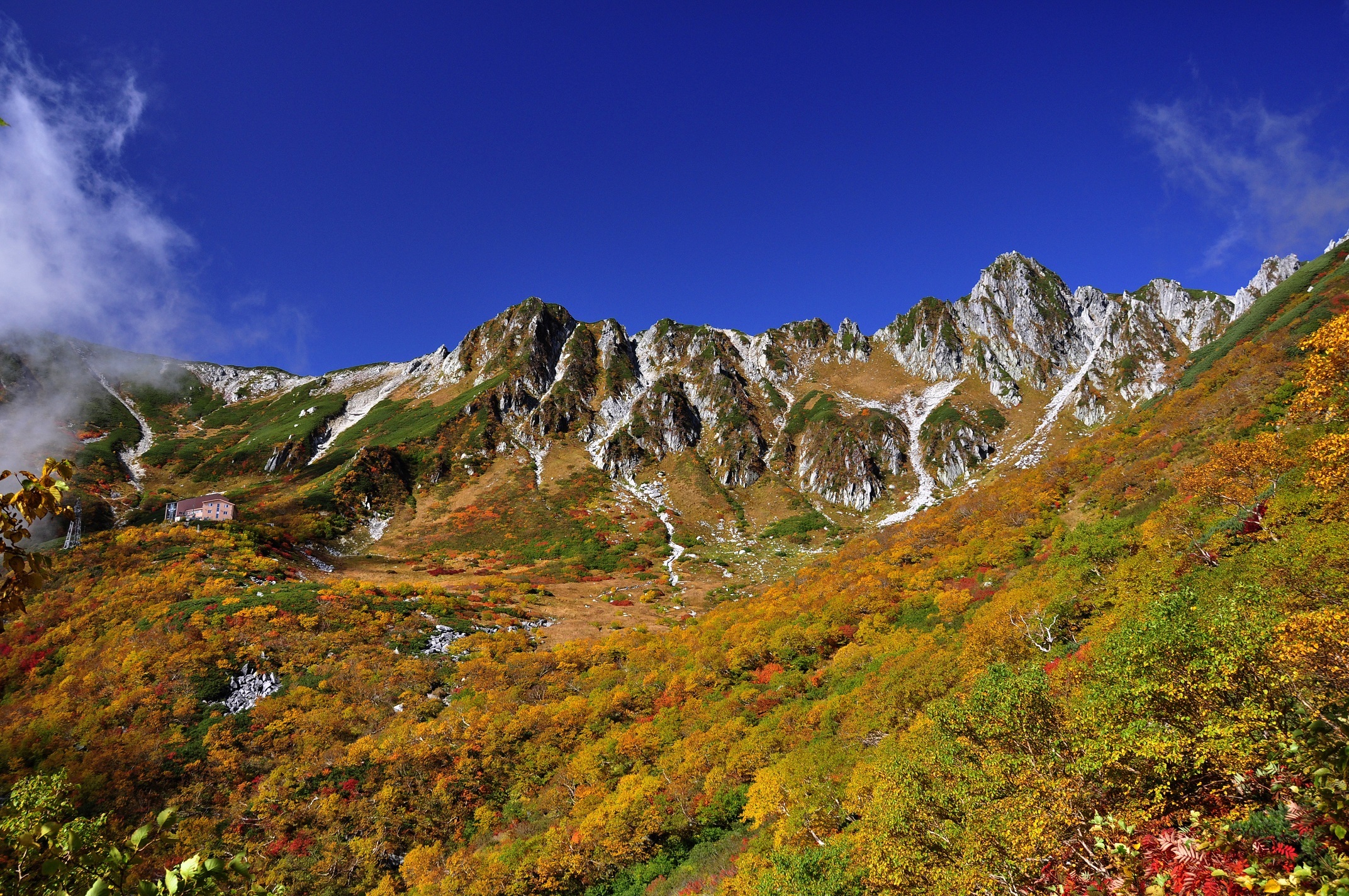 At over 2,600 meters high, the landscape of Senjojiki Cirque changes wildly with the seasons. During spring and winter, it is covered in heavy blankets of snow. In summer, green grasses and colorful alpine flowers. And in autumn, fiery leaves in shades of red and burnt sienna.
Due to its altitude, you can see fall foliage here earlier than other areas of Nagano, beginning in early September and lasting until early November. Autumn's warm colors contrast beautifully with Senjojiki's cliffs of bare rock, and as winter approaches, nearby mountain peaks are crowned with snow.
Possibly even more breath-taking than the views of the cirque itself are the views of the Ina Valley and the Southern Japanese Alps.
Best time to Visit
Late September to late October
Kamikochi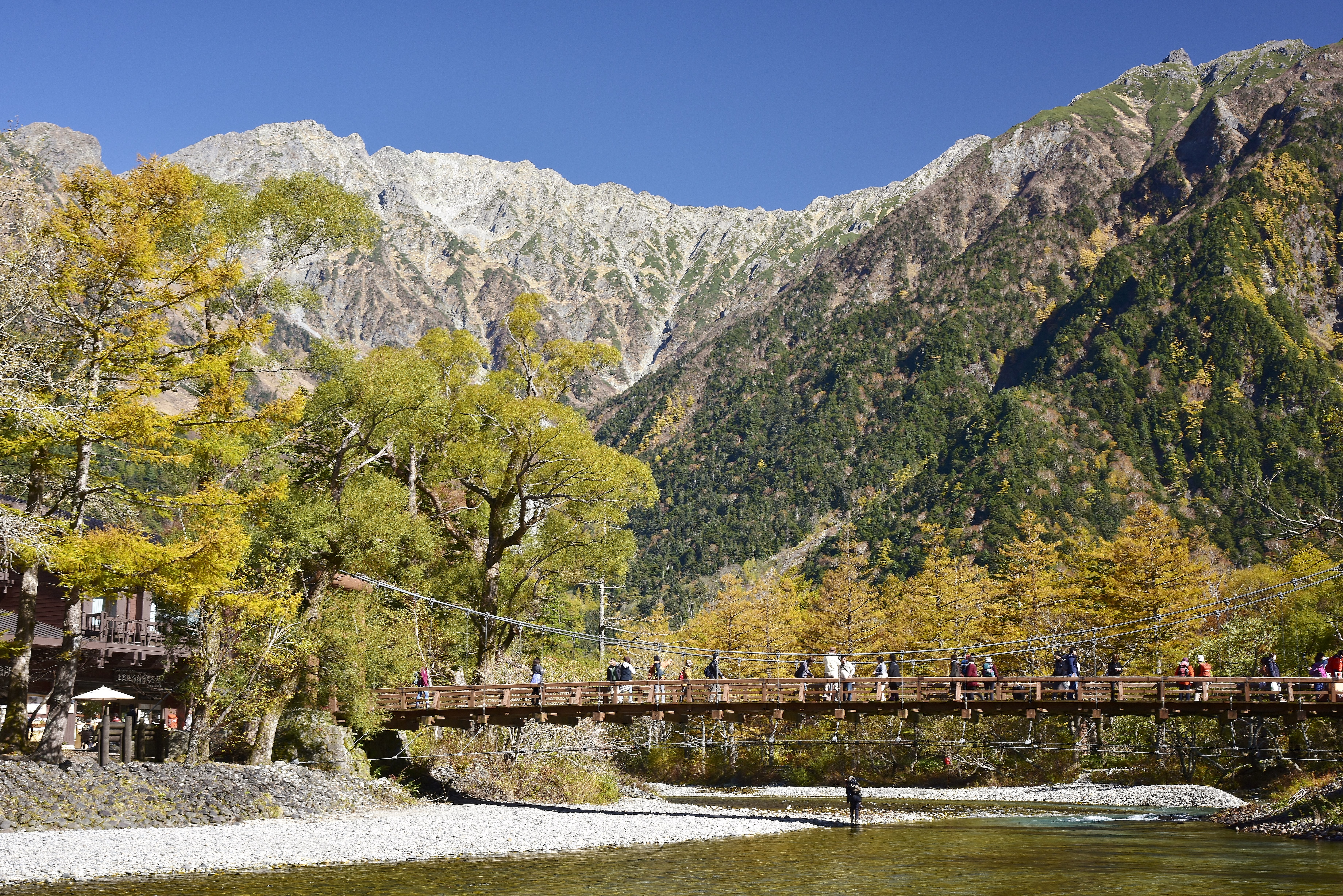 The gem of the Japanese Alps, Kamikochi, is a pristine highland basin surrounded by three-thousand-meter high peaks. Beautiful forests of Japanese larch, sawara and elm cover the valley and creep up the mountains, only interrupted by the crystal-clear Azusa River.
The scenery year is beautiful year-round, but one of the most popular times to visit is in Autumn. During early October to early November, the larch trees turn a golden hue, and as the winter season approaches, the mountains become covered in a smattering of white.
Best time to Visit
Late September to late October
Komoro Kaikoen Park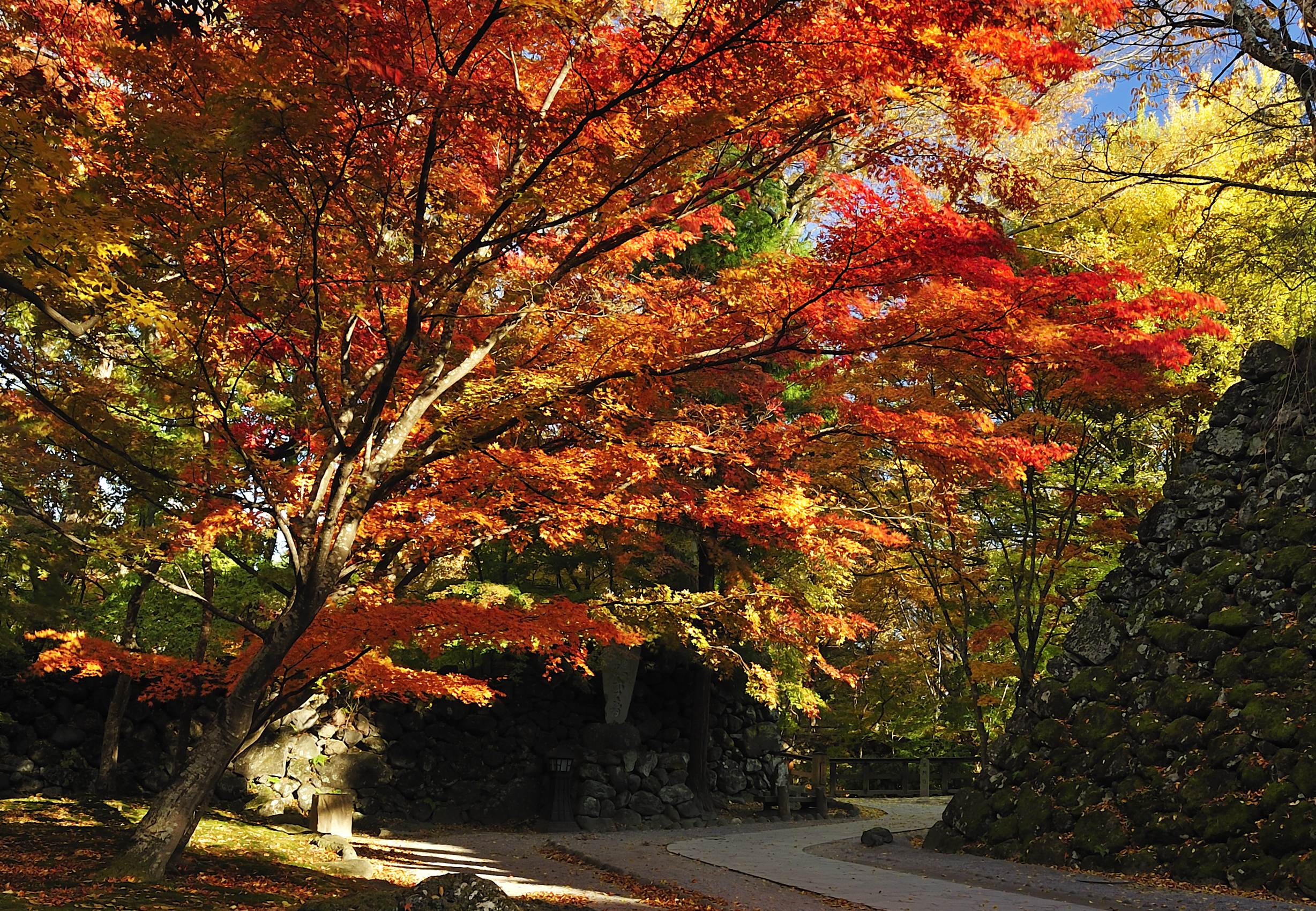 Just outside of Komoro Station is Komoro Kaikoen Park. This park was once the location of Komoro Castle, and while the castle keep doesn't remain, you can still see its castle gates and labyrinthian stone walls.
Komoro Castle was one of few examples of a "hole-in-the-ground" castle, one that was built below its surroundings. The park is enveloped in forest and as you walk through it you'll feel like you've escaped into another world of autumn delights and ancient history.
Its great access and proximity to popular sightseeing areas like Karuizawa and Ueda make it an even more appealing location to visit.
Best time to Visit
Late October to early November
Shiga Kogen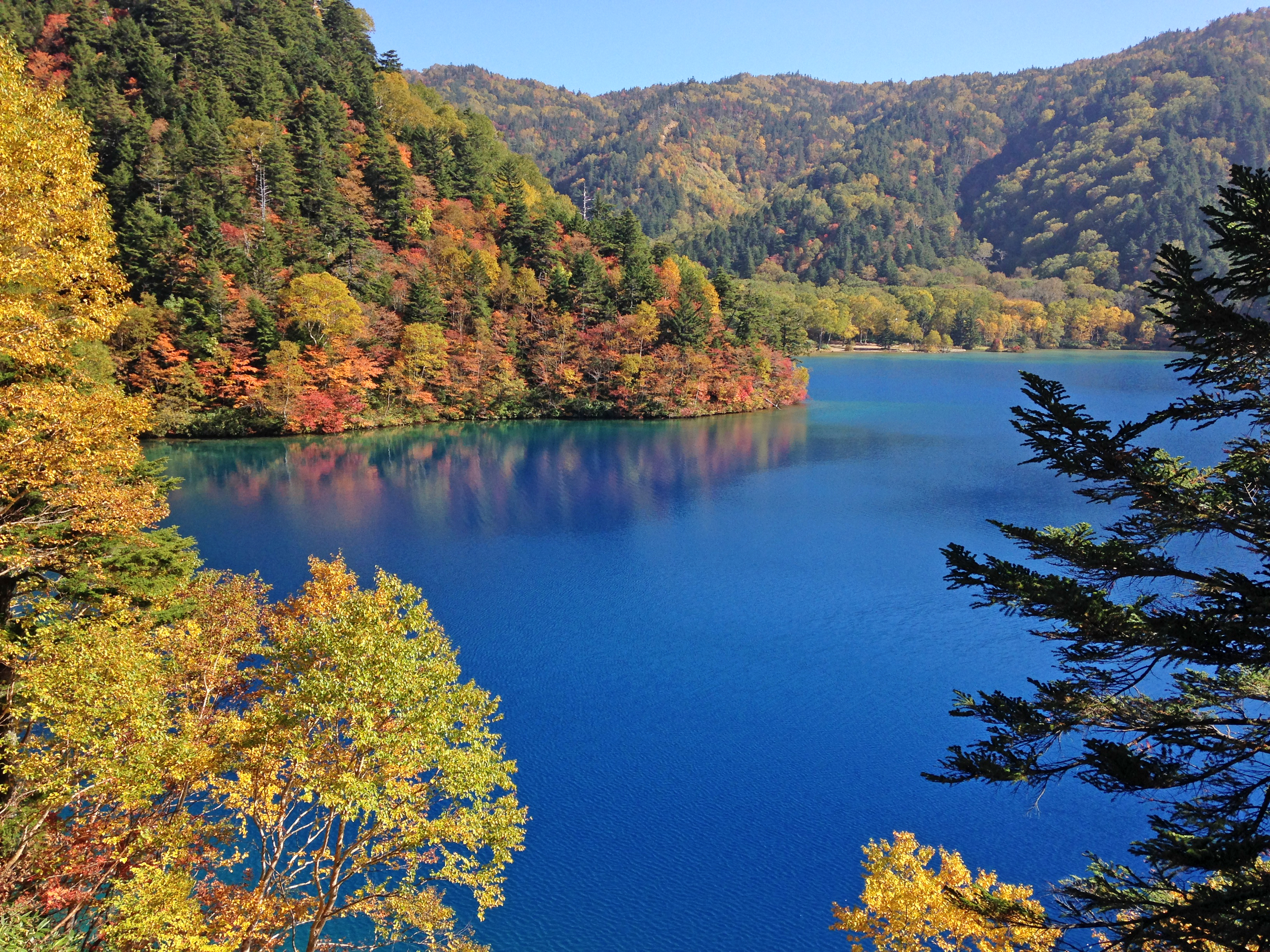 The highlands of Shiga Kogen sit at altitudes between 1,200 to 2,300 meters high on the border of Nagano and Gunma prefectures. Designated as a UNESCO Biosphere Reserve, this area's nature and wildlife are carefully monitored and protected so they can be appreciated by generations to come.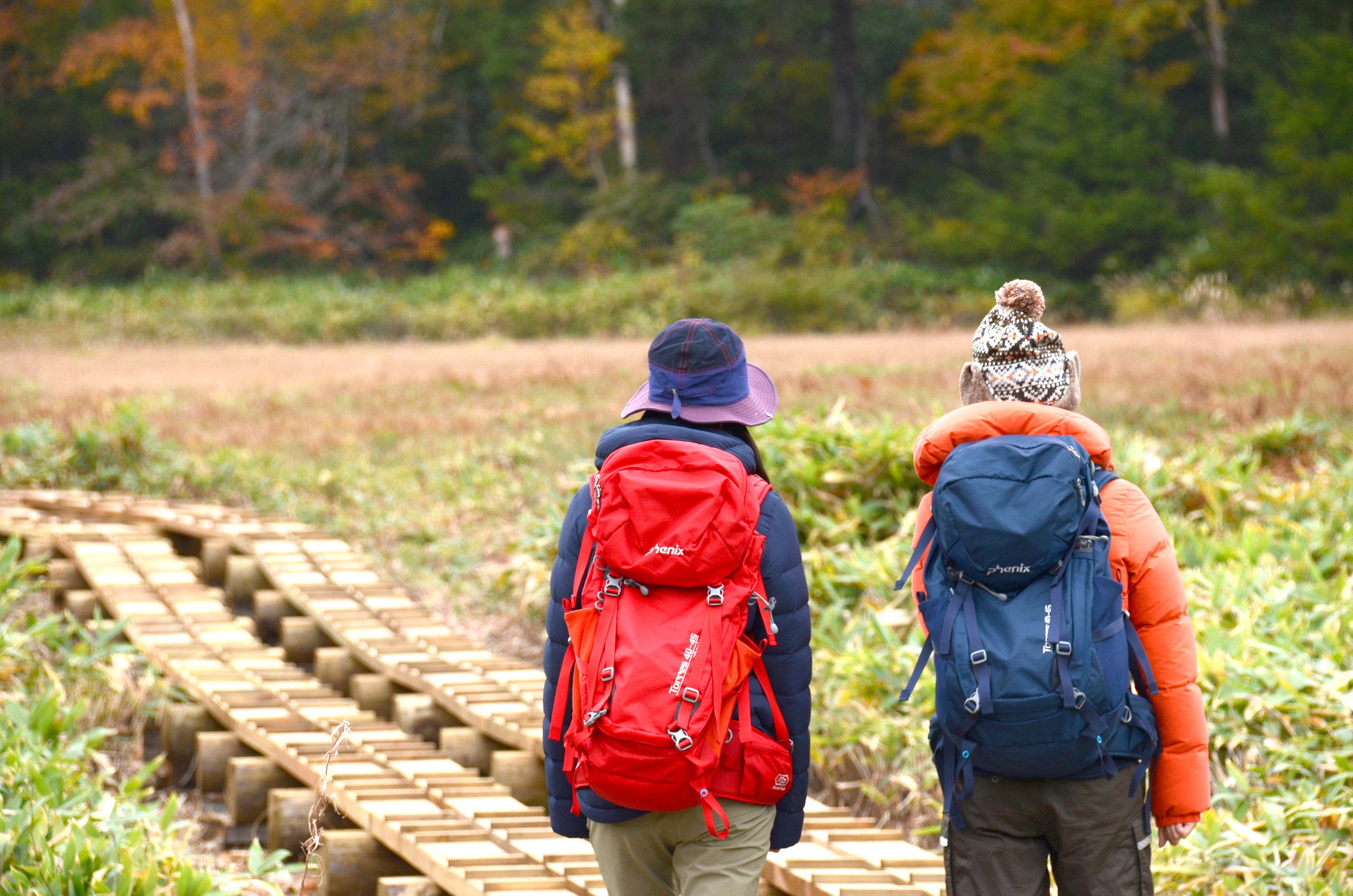 The best way to see Shiga's autumn colors is to go on a hike around its many ponds and marshes. There are sixteen hiking trails around Shiga Kogen, ranging from short, relatively flat walks to mountain climbs to its highest peaks. We recommend visiting Lake Onuma and the Shijuhachiike marshland.
Best Time to Visit
October
Hakuba Mountain Harbor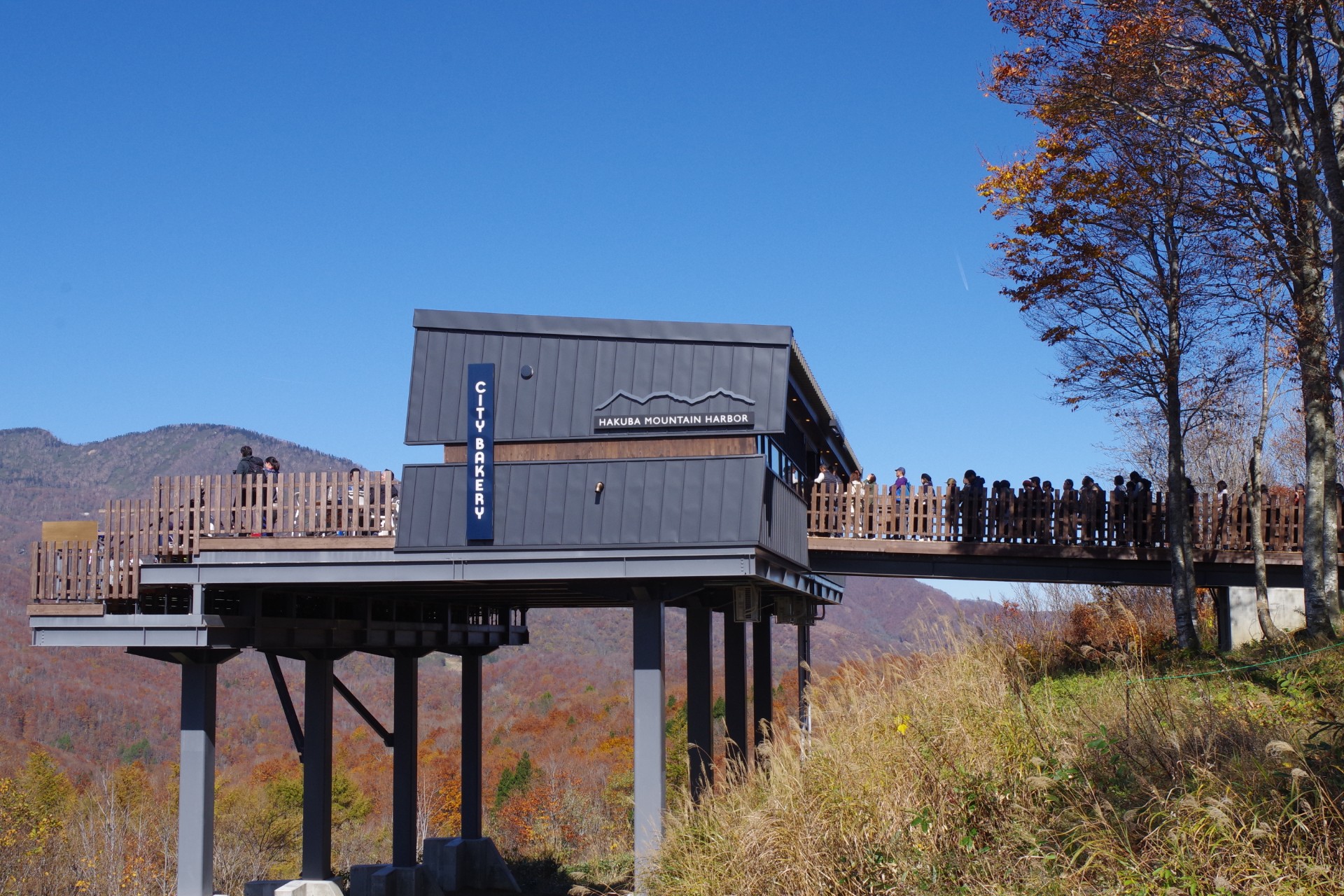 For the best views of Hakuba without any of the hard work, Hakuba Mountain Harbor is the place to go. At the top of Iwatake Ski Resort, the terrace here has unobstructed views of the Hakuba's mountains.
During Autumn, fall foliage slowly trickles down from the mountains, sandwiched by snow-capped peaks and the still green valley below. Called Sandan Kōyō, this phenomenon is one of Hakuba's most precious spectacles.
If you don't mind a hike, Happo Pond is another one of our highly recommended scenic spots in Hakuba.
Best Time to Visit
Mid- to late October
The Hidden Village of Togakushi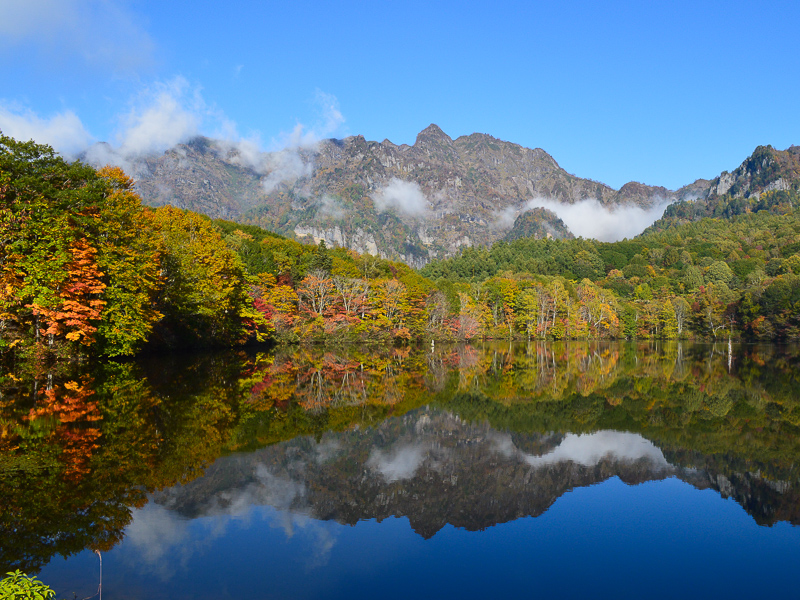 Togakushi is located on a plateau above Nagano City at an elevation of 1,200m. The village was for a long time a gathering place for ascetic monks, and the spirituality of this place resonates in its towering cedar forests and precipitous peaks. A clan of ninja also made Togakushi their home and developed a unique style of ninjutsu here called "Togakure-ryu."
One of the most popular ways to enjoy Togakushi is by walking to the Okusha Shrine. The path to the shrine is lined with huge 400-year-old cedar trees, and the shrine itself stands in front of the mountainous wall of Mt. Togakushi. Several paths branch off from here and take you towards either Togakushi Farm or Kagami Pond. On a clear day, the view of Mt. Togakushi reflected in the pond is spectacular. After wandering through Togakushi's tranquil forests, fill up with freshly-harvested soba, Togakushi's local specialty.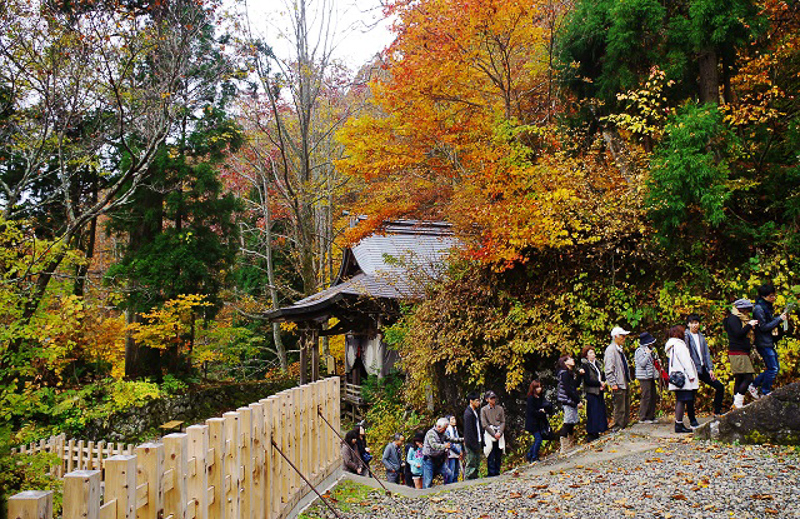 For those interested in Togakushi's ninja history, you can stop by the Ninja Museum or arrange a lesson in ninjutsu with one of the practitioners in the area.
Best Time to Visit
Mid- to late October
Access
From Nagano Station's Zenkoji Exit, take the Togakushi line bus (Bus Timetable) to Togakushi. Most visitors get off at the Chusha or Okusha Shrine bus stops (about 65 minutes from Nagano Station).
Cycling through Autumnal Karuizawa (Kumoba Pond, Shiraito Falls)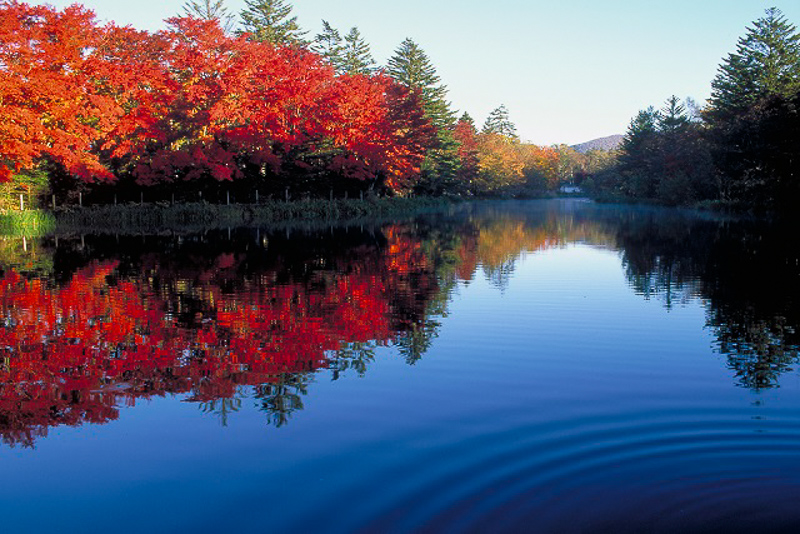 When looking for great fall foliage spots in Nagano, who could forget Karuizawa—the wooded, highland getaway for locals and Tokyoites alike. From Karuizawa Station it's easy to rent a bike and cycle through shaded streets and beautiful villas, or head to the outlet mall or Kyu-Karuizawa for some shopping.
One of the best spots for admiring autumn leaves is Kumoba Pond, just 15 minutes away from the station on foot. The crimson leaves are reflected clearly in the water below, and you can enjoy the view while circling the pond or having a cup of tea at the Kumoba-tei restaurant. Shiraito Falls is another must-see spot for nature lovers in the area, and it can be reached via the Karuizawa-Kusatsu line bus in about 15 minutes.
Best Time to Visit
Late October to early November
Access
Karuizawa Station can be accessed via the Hokuriku Shinkansen, approx. 60 minutes from Tokyo and 30 minutes from Nagano City. Kumoba Pond is a short 15-minute walk away, and Shiraito Falls is a 15-minute bus ride.
Update:2020/01/17