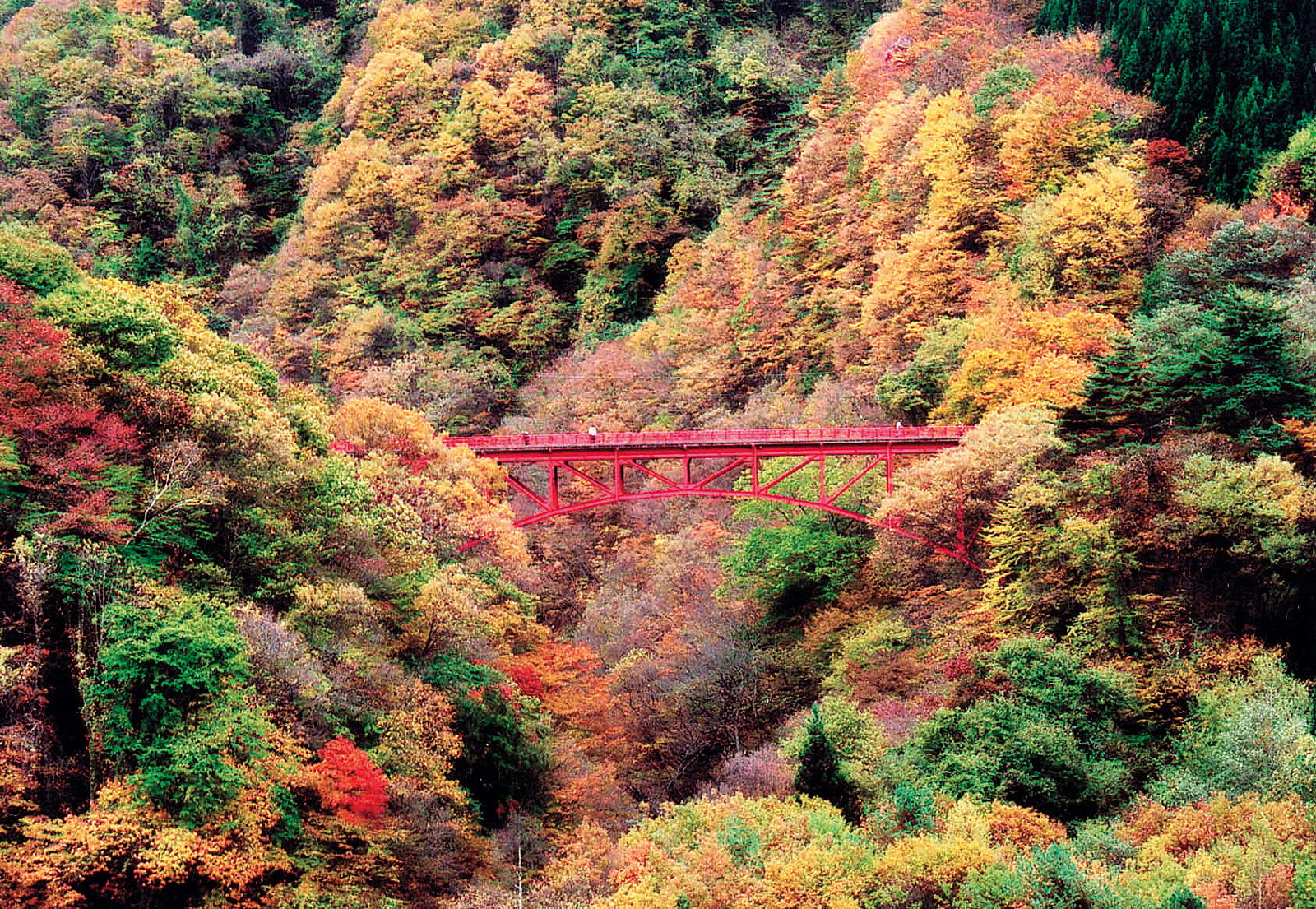 The Matsukawa Gorge is a secluded area behind Takayama Village in Northern Nagano, and is a great stop for a day outdoors in nature. The steep walls of the valley hide a number of hot springs and waterfalls that are fed by mountain streams and volcanic activity, and the high altitude keeps the area cool even in summer.
Of the several waterfalls in the Matsukawa Gorge, Kaminaridaki (or "Thunder Falls") is a must-see. It drops 30 meters onto the rock face below and creates a deafening roar—hence the name—but best of all, the path to the waterfall actually goes behind and around it, allowing you to see the falls from a number of angles. A refreshing mist rises from the rocks and purifies the air, leaving you with a clean, energized feeling. And after you've left the falls, your hearing eventually comes back too!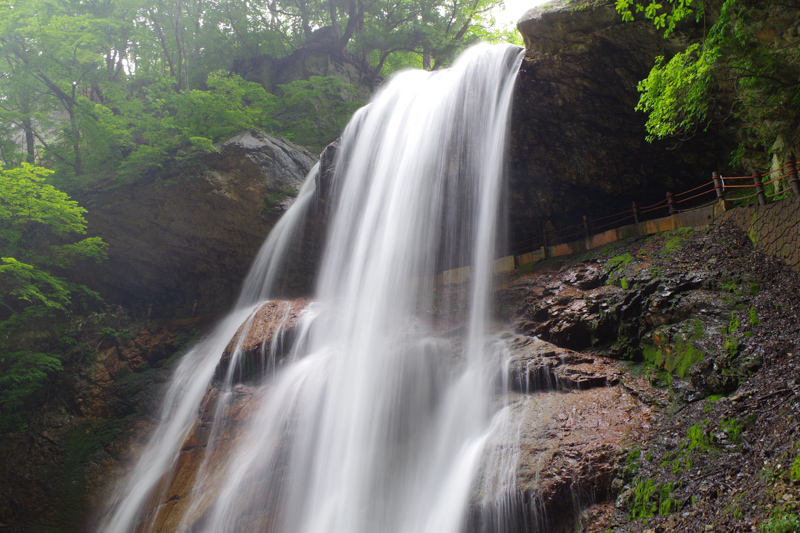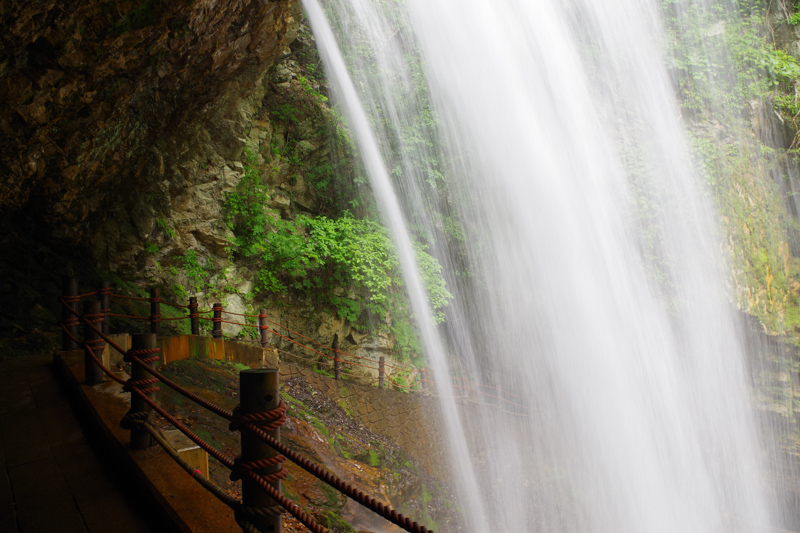 Near Kaminaridaki are a number of hot springs that take advantage of the gorge's secluded location. The abundant spring water and volcanic activity create the perfect conditions for 100% natural, kakenagashi hot springs. There are eight hot spring areas along the Matsukawa River, including Yamada Onsen, Matsukawa Keikoku Onsen, Goshiki Onsen, and Shichimi Onsen, each with their own unique properties. One of the facilities, Takinoyu, has a konyoku (mixed) open-air bath where you enjoy the relaxing waters together with a loved one, family, or friends!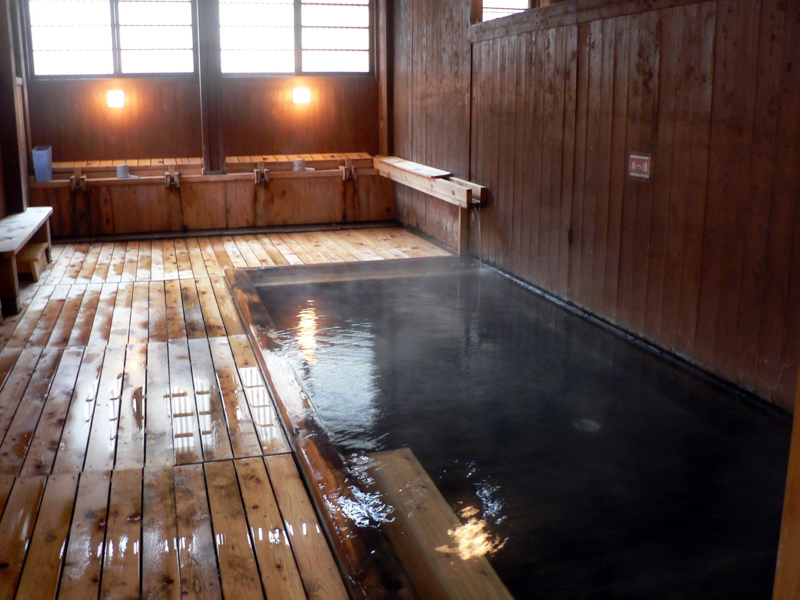 At the end of the gorge is the Yamada Bokujo pasture (Yamaboku Wild Ski Park in winter), a cool getaway from the summer heat at over 1,400 meters high. Several pensions surround the base of the ski grounds and cows graze on the steep hillsides. Yamada Bokujo borders the Shiga Kogen highlands, and you can hike from the ski resort to the top of Mt. Kasagadake (near the Kumanoyu ski area) in a few hours.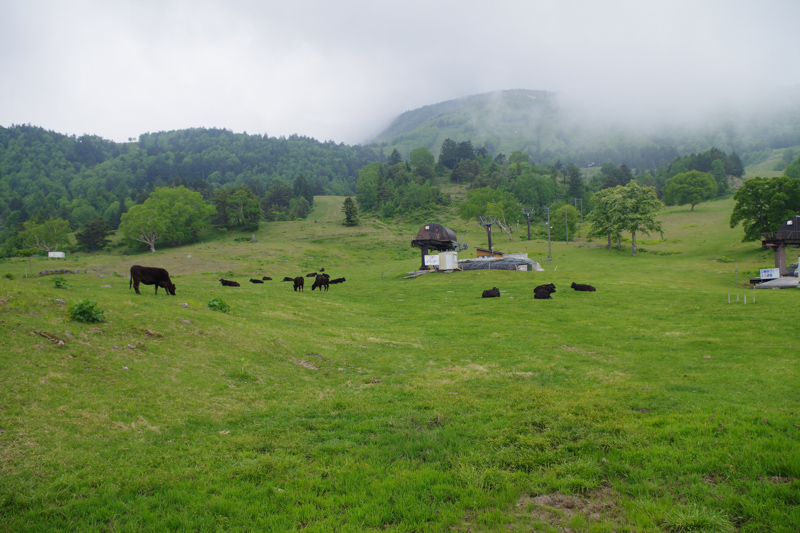 One of the cafeterias here, Miharashi Chaya, makes their own cheese with fresh milk and offers filling lunch options. My recommendation is the baked cheese curry and milk soft-serve to finish. They also sell fresh cheese, cheesecakes, and coffee brewed with fresh, local spring water.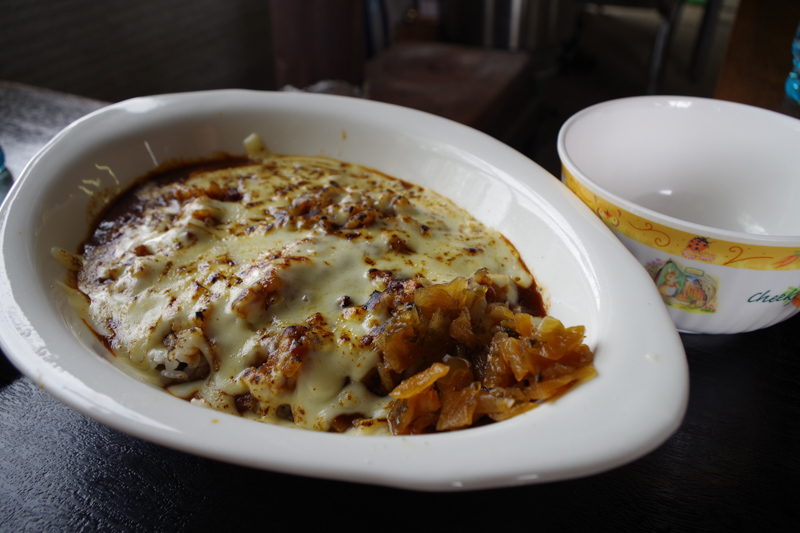 Access to Yamada Onsen and Matsukawa Gorge
Yamada Onsen can be reached from Suzaka using the Yamada Onsen line bus. From there, there are several walking trails and hot spring facilities nearby. To reach the rest of Matsukawa Gorge (such as Kaminaridaki and Yamada Bokujo), you will either need a taxi or car. From Yamada Onsen to Kaminaridaki is approx. 10 minutes by car, and Yamada Bokujo is about 20 minutes.