Soba-Making Lessons in Nagano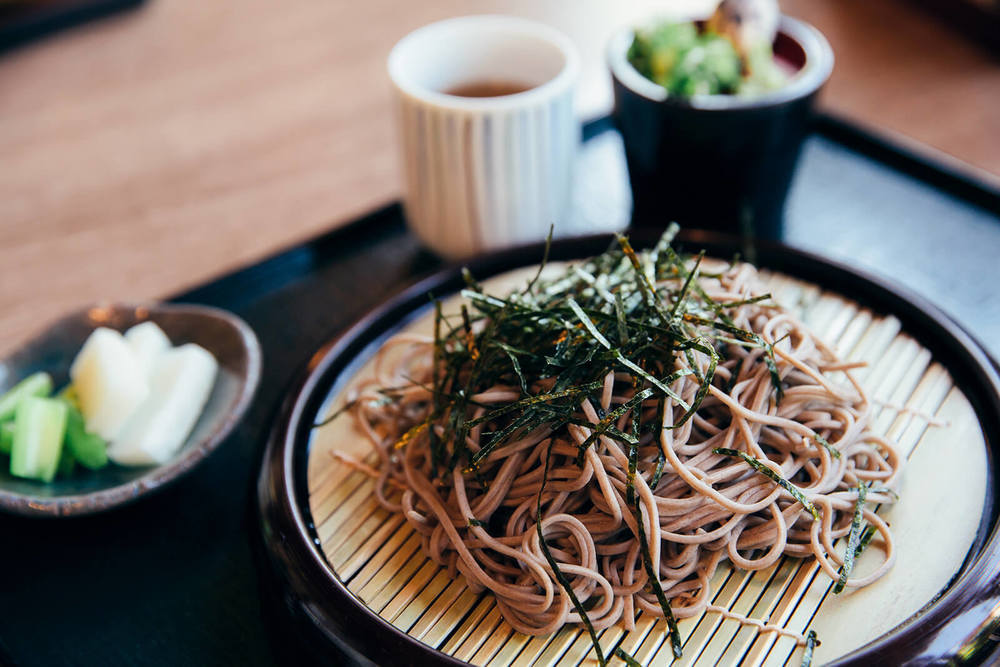 Make your own delicious soba in Nagano!
Soba noodles can be eaten throughout Japan but they are especially famous in Nagano. With abundant buckwheat and fresh water from the mountains, Nagano's artisans make simple yet incredibly aromatic soba. After a plate or two or three, you find yourself hooked on this deceptively delicious dish.
And while it's not necessarily true that the soba you make yourself is more delicious—let's be honest, our crudely cut soba noodles pale in comparison to a soba master's—the experience is a whole lot of fun and makes for a great memory. There are a number of places throughout the prefecture where you can try making soba for yourself and learn to appreciate soba made by the professionals.
1. Soba Museum Tonkururin in Togakushi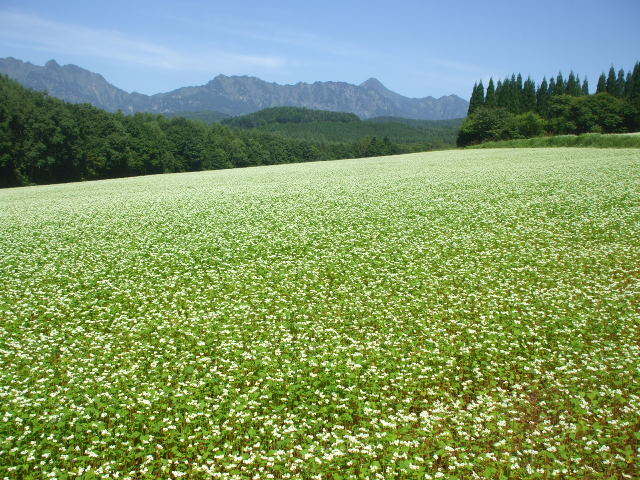 Togakushi is a village located on the plateau above Nagano City at an altitude of about 1,200 meters. Buckwheat thrives in the highland climate and quickly became a staple of the people who lived here. In early September, you can see fields of white buckwheat flower blossoms blooming at the base of Mt. Togakushi. Amidst this quiet, spiritual landscape is Soba Museum Tonkururin where you can make soba noodles for yourself!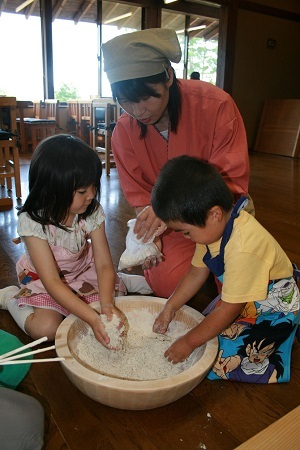 Reservations aren't necessary* and soba-making lessons are offered seven times a day, on the hour from 10:00 to 16:00. Each batch of soba costs between 3,490 and 4,240 yen (for one and four people).

*Necessary for 15 or more people.
Details
| | |
| --- | --- |
| Address | 3018 Togakushi, Nagano-shi, Nagano-ken 380-4101 |
| Phone | 026-254-3773 |
| Reservations | Unnecessary |
| Hours | 9:00 to 17:00 |
| Holidays | Closed during winter (Dec. to Mar.) & Third Wed. of each Month |
| Price | 3,490 to 4,240 yen per batch (for 1 to 4 people) |
| Access | Take the Togakushi line bus from Nagano Station and get off at the Tonkururin bus stop. |
2. Hachinoko in Kitashigakogen (Near Yamanouchi)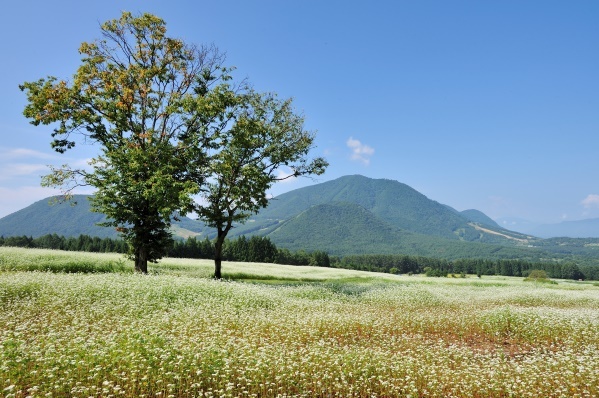 The Kitashigakogen area is nestled between Yamanouchi, Shigakogen and Mt. Kosha, and is home to a number of ski resorts including Ryuoo Ski Park, Komaruyama and X-JAM Takai Fuji.
It is also home to a unique style of soba called "Sugakawa Soba," which is made with buckwheat, water, and fibers from the oyama bokuchi plant. The resulting noodles have a rich buckwheat aroma and al-dente bite. At the Hachinoko lodge, you can try making this special soba yourself!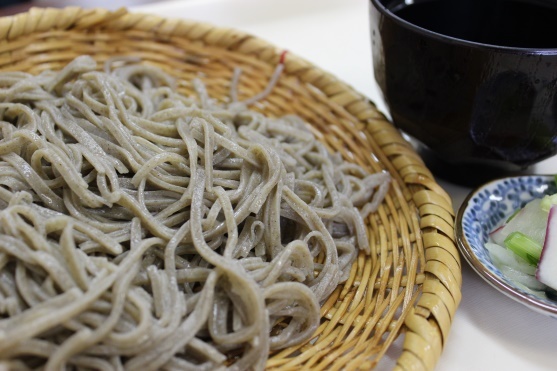 Soba-making lessons are 2,000 yen per person and take 1.5 to 2 hours to complete. Please call a day in advance for reservations. It may be possible to arrange a shuttle from Yudanaka Station for your lesson.
Details
| | |
| --- | --- |
| Address | 11017 Yomase, Yamanouchi Town, Nagano Pref. 381-0405 |
| Phone(Direct) | 0269-33-6902 |
| Yamanouchi Tourism Association | 0269-33-2138 |
| Reservations | Necessary |
| Holidays | Not set |
| Price | 2,000 yen per person |
| Access | 20 min. by car/taxi from Yudanaka Station. Shuttle is possible (speak directly with Hachinoko) |
3. Soba Takagi in Matsumoto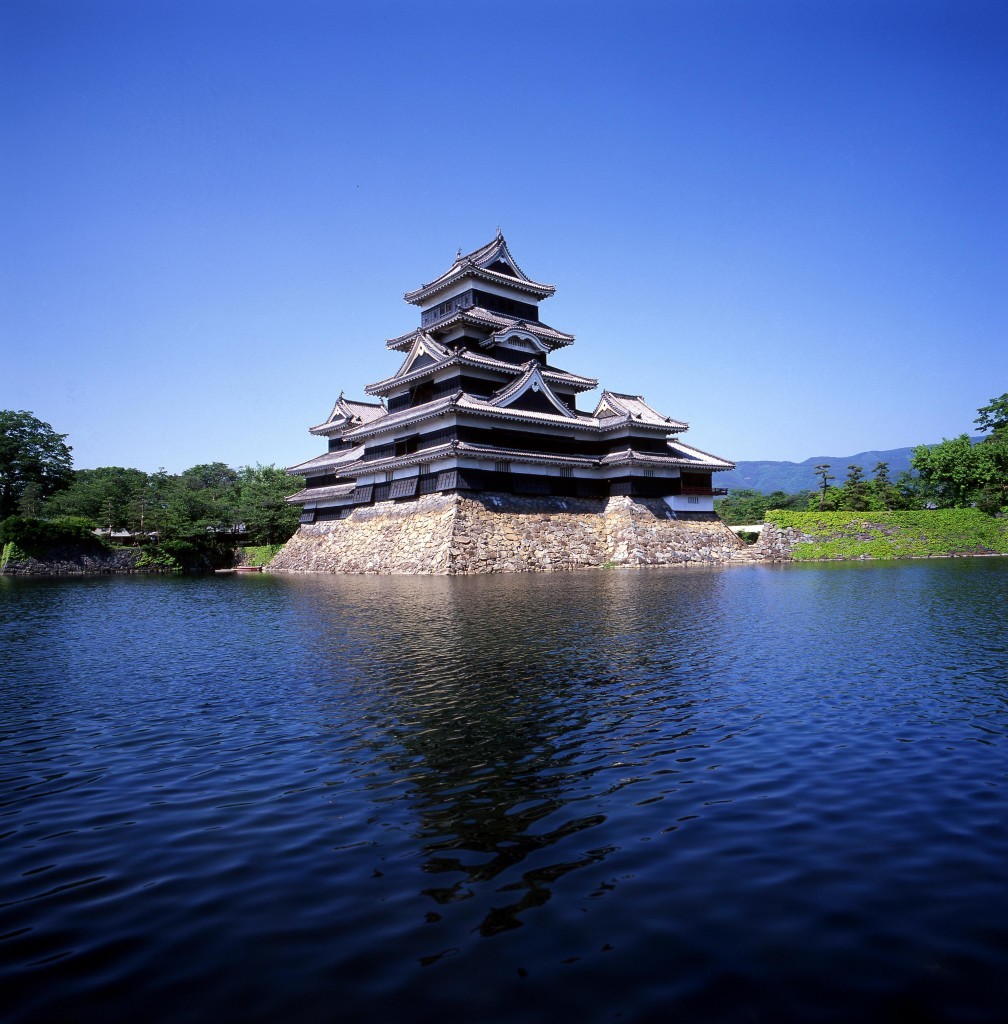 If you're visiting Matsumoto Castle, stop bySoba Takagi for a soba-making class! It's a great activity followed by a filling meal, just minutes away from one of Nagano's sightseeing gems.
Soba-making lessons are 3,000 yen per batch (for up to three people). A minimum of two batches are required for a lesson. Please make reservations at least one week in advance.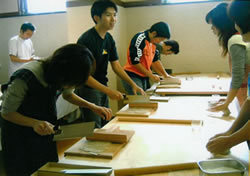 Details
| | |
| --- | --- |
| Address | 3-5-12 Ote, Matsumoto City, Nagano Pref. |
| Phone | (0263) 32-5337 |
| Email | info@e-takagi.net |
| Reservations | Necessary at least one week in advance |
| Holidays | Not set |
| Price | 3,000 yen per batch (up to 3 people); a minimum of 2 batches |
| Access | A 15-minute walk from Matsumoto Station |
4. Shinshu Soba Kura Drive-In in Nagano City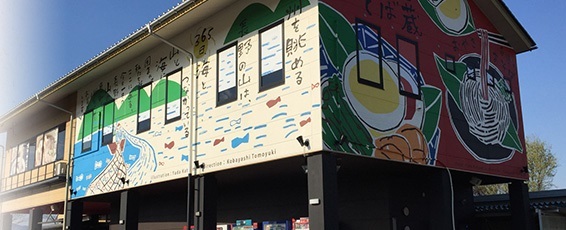 The Shinshu Soba Kura Drive-In is located in southern Nagano City just 3 minutes from the Nagano I.C. exit by car. It features carefully prepared and cultivated soba, rice and dipping sauces which can also be purchased at their shop. Enjoy soba-making in their wide-open workshop area and purchase some lovely souvenirs for the folks back home.

Soba lessons are 1,080 yen per person and for 330 yen more you can eat there. Expect to spend one hour making soba and an extra 30 minutes to eat. See their English webpage for more details.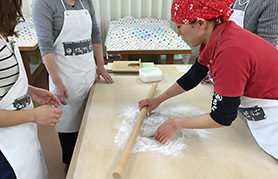 Details
5. Miharashi Farm in Ina City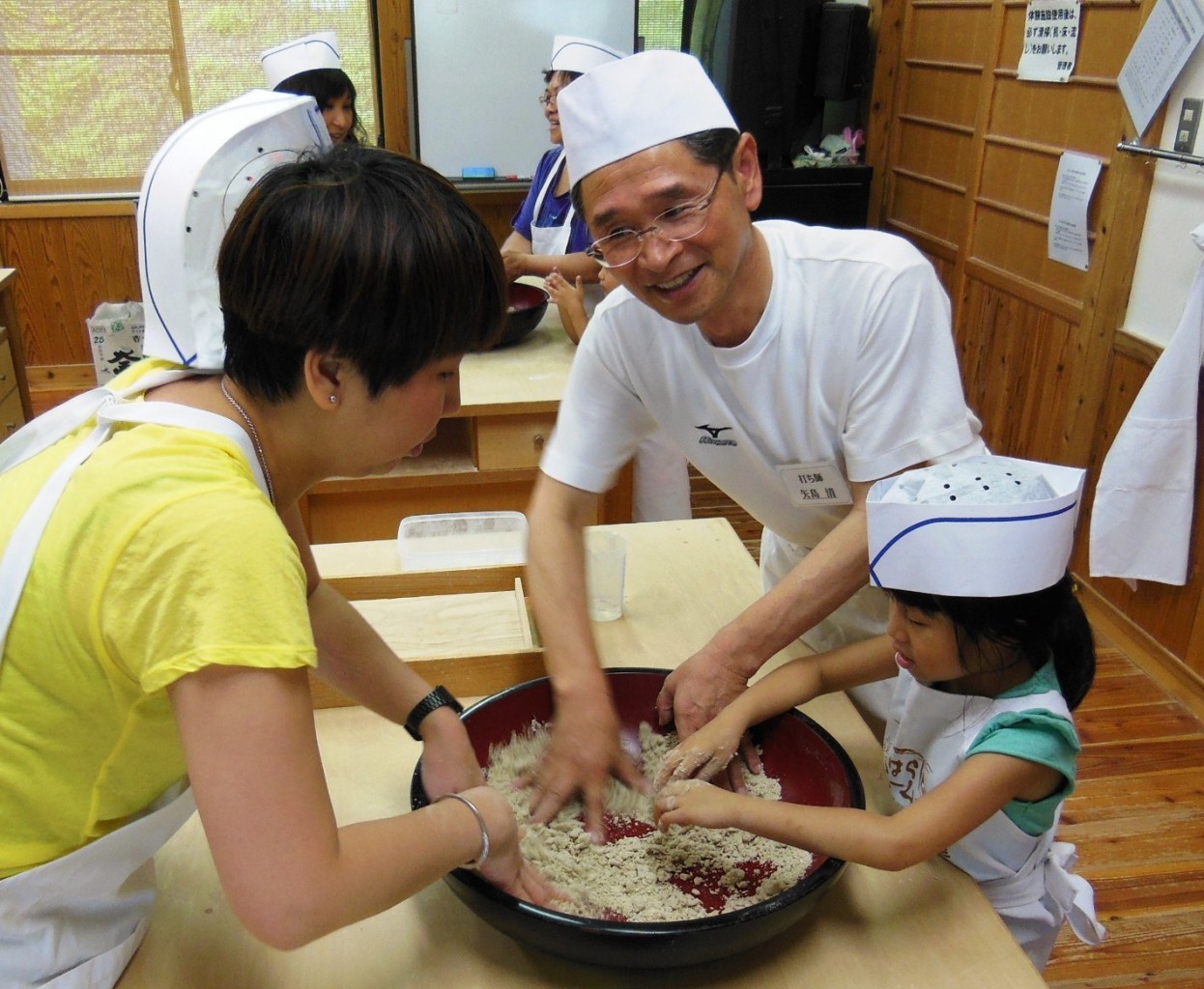 The Ina area in Southern Nagano is another famous soba-producing region, so much so that for a long time an Ina wife was considered to be only as good as her soba. That is no longer the case, and locals and tourists alike could use a refresher in how to knead and cut delicious soba noodles.

Miharashi Farm in the Minowa area of Ina City offers just that, and much more. With apple, blueberry, and grape orchards as well as numerous workshops and cooking lessons, this farm is a great place to polish your cooking skills with the freshest ingredients.

Soba lessons are available for 4,600 to 4,800 yen (for one to four people). Lessons are one and a half hours starting at 10:00 or 13:00. Contact them for reservations at least three days in advance.
| | |
| --- | --- |
| Address | 3416-1 Nishi Minowa, Ina City, Nagano Pref. 399-4501 |
| Phone | 0265-74-1807 |
| Email | miharasi@dia.janis.or.jp |
| Reservations | Necessary at least three days in advance |
| Hours | Two lessons a day beginning at 10:00 and 13:00 |
| Holidays | Thursdays |
| Price | 4,600 yen for 1 person; 2,350 each for 2; 1,600 each for 3; 1,200 each for 4 |
| Access | 25 min by Miharashi Farm bus from the Inashi Bus Terminal from Ina-shi Station (JR Iida Line) (or a 20 min. taxi ride) |
Update:2019/10/07