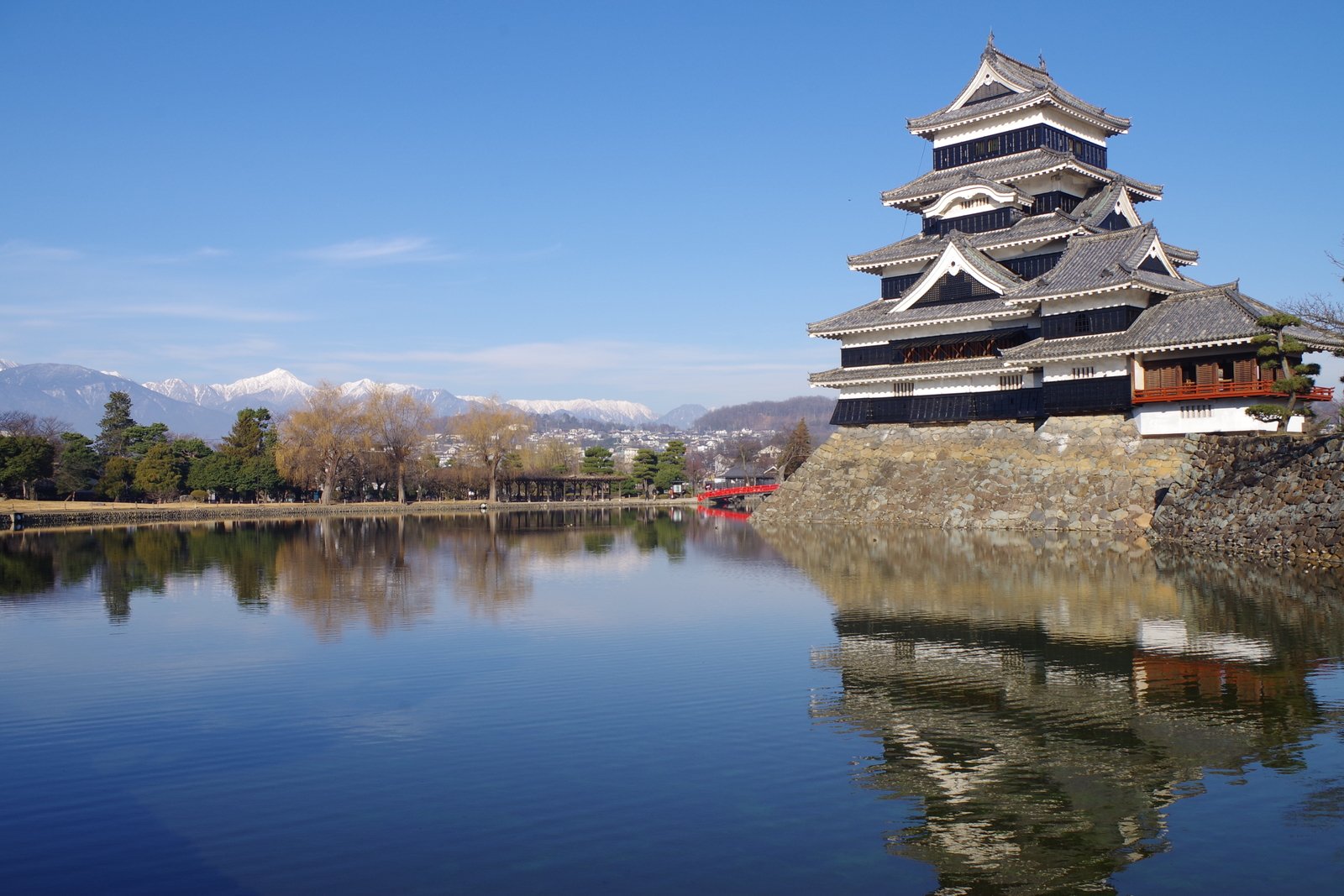 Tour the castles of Nagano Prefecture on Japan's Top 100 Castles list as well as a mountaintop fort and the home of the Togakure Ninja.
Explore Nagano's Castle Towns and Ninja Hideout
Trip Highlights
Visit clifftop Ueda Castle and castle-in-a-hole Kaikoen.
Climb to a restored mountaintop fort and stay the night at the hot spring town below.
Explore Matsushiro's castle, samurai school and the well-preserved castle town.
Search for ninja amongst ancient cedar trees in Togakushi.
See Matsumoto Castle, which has the best-preserved keep from the Warring States period.
Itinerary
Day 1: Ueda and Komoro castles
Visit Komoro Castle and Ueda Castle. Continue on to Arato Castle, the fort overlooking the hot spring town of Togura-Kamiyamada Onsen.
07:52 Depart Tokyo Station on the Hokuriku Shinkansen bound for Kanazawa
1 hour 15 minutes
09:43 Change at Sakudaira to JR Koumi Line bound for Komoro
16 minutes
10:00 Komoro Kaikoen (Komoro Castle) (No. 1)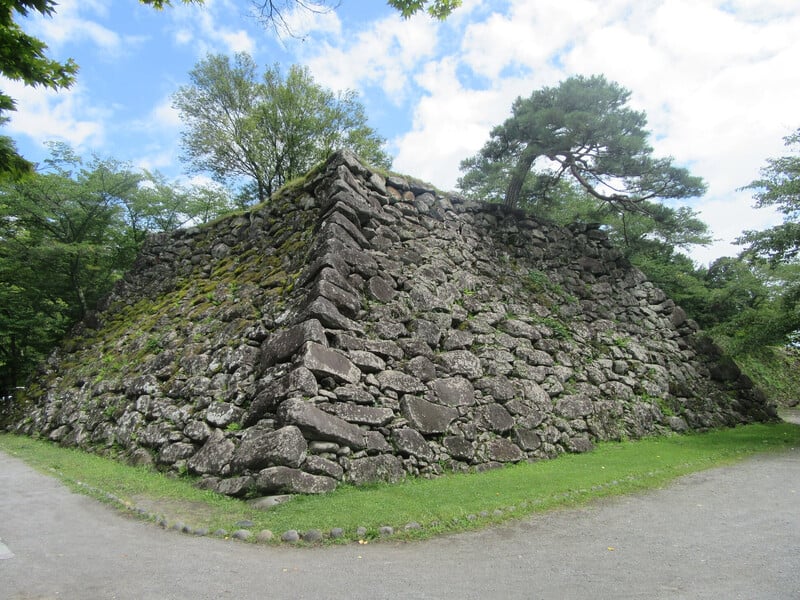 Komoro Castle and its garden Kaikoen feature extant gatehouses, austere stone-piled ramparts and impressive ishigaki (stone walls) from black volcanic rocks. Komoro Castle is uniquely situated below its castle town, earning it the nickname "Anashiro", or 'pit castle'.
11:38 Depart Komoro on Shinano Railway bound for Ueda
21 minutes
12:10 Ueda Castle (No. 2)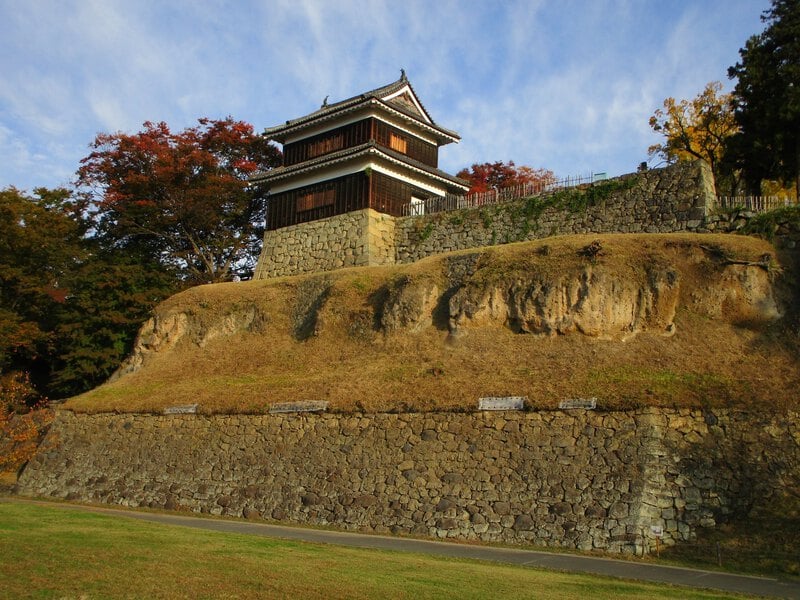 Ueda Castle features three original yagura (sentry towers) and a reconstructed main gate. The castle was built in 1583 and famously repelled two attacks by Tokugawa shogunate forces.
14:06 Depart Ueda Station on Shinano Railway bound for Nagano
16 minutes
14:25 Taxi from Togura Station to Arato Castle
10 minutes
14:40 Arato Castle (No. 3)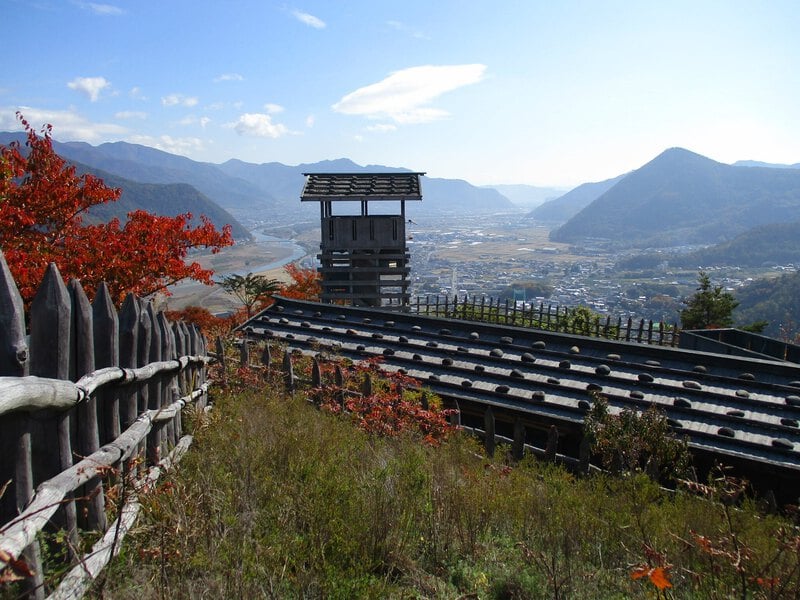 Arato Castle is one of only a handful of medieval mountaintop castles in the whole country to have been reconstructed to any great extent. The reconstruction includes gates, barracks and a watchtower.
15:30 Depart Arato Castle on foot
25 minutes
16:00 Togura-Kamiyamada Onsen (No. 4)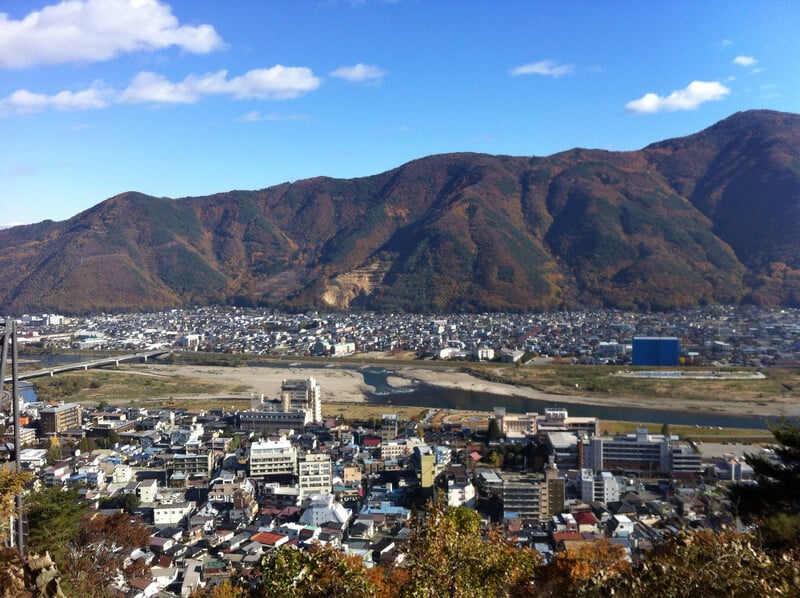 Togura-Kamiyamada is a hot spring town straddling a mountain valley where weary travelers have come to relax for 130 years.
Traditional Inn in Togura-Kamiyamada Onsen
Day 2: Matsushiro Castle Town and Togakushi Ninjas
Travel to charming Matsushiro with its preserved townscape. Then take a bus trip up to Togakushi for a walk to the Okusha Shrine, followed by the Ninja Center.
8:51 Depart Togura on Shinano Railway bound for Nagano
26 minutes
9:20 Depart Yashiro on Nagaden Bus bound for Matsushiro
28 minutes (Matsushiro Station stop)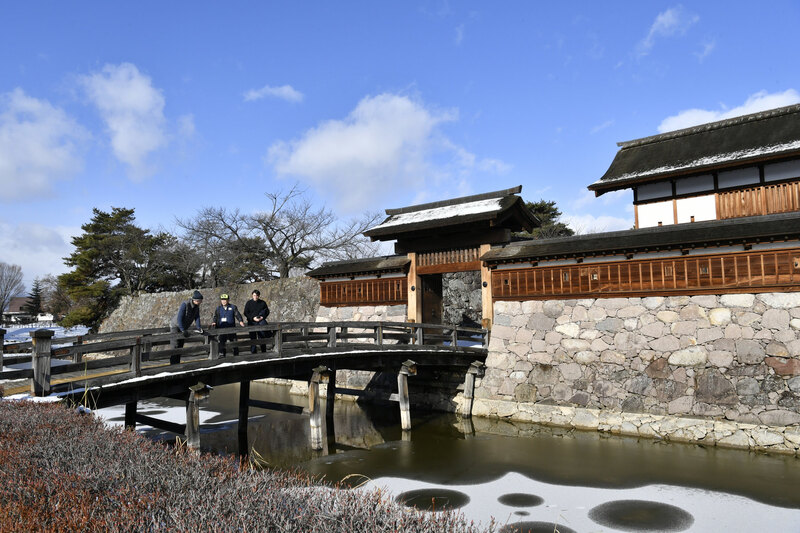 Matsushiro Castle is gradually being restored and features gatehouses, moats and ramparts of both earth and piled stone blocks. The surrounding neighborhood preserves the atmosphere of an old castle town with its many temples and several samurai homes are open to the public letting you see how the samurai used to live.
10:15 Matsushiro Bunbu Military School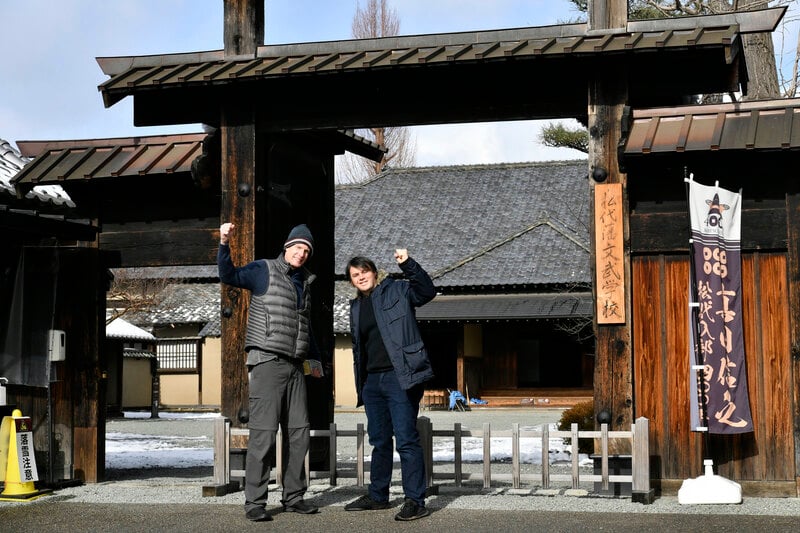 The Matsushiro Bunbu Military School for training young samurai was built in 1853, and is the best preserved hankō ('domain school') in the country. Sons of samurai were educated in everything from Confucian ethics to gunnery, something visitors can experience through interactive displays.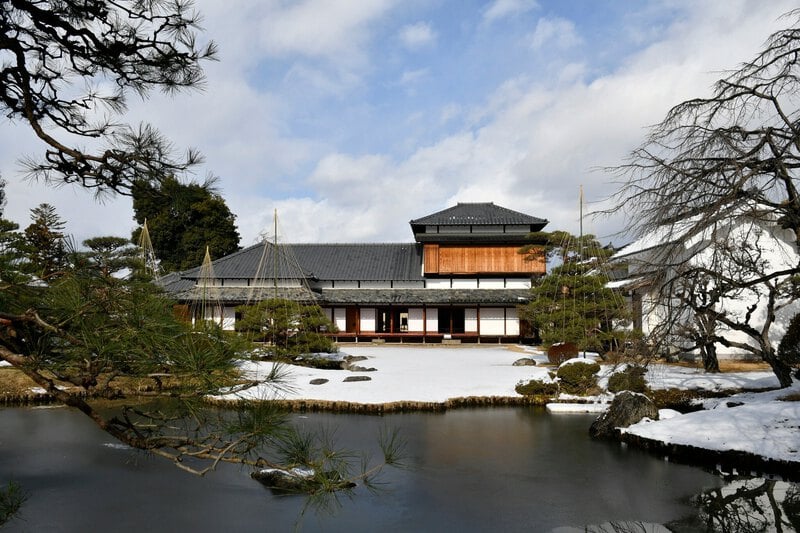 The Sanada Residence, built in 1864, gives one an understanding of how daimyo lived during the Edo period. The residence boasts a graceful garden and palatial interiors.
11:30 Alpico Bus No. 30 from Matsushiro Station stop to Nagano Station
28 mins
12:30 Alpico Bus No. 70 from Nagano Station to Togakushi Okusha stop
1 hour 8 minutes
13:45 Walk the trail to Tokugakushi Okusha
30 minutes
14:15 Togakushi Okusha Shrine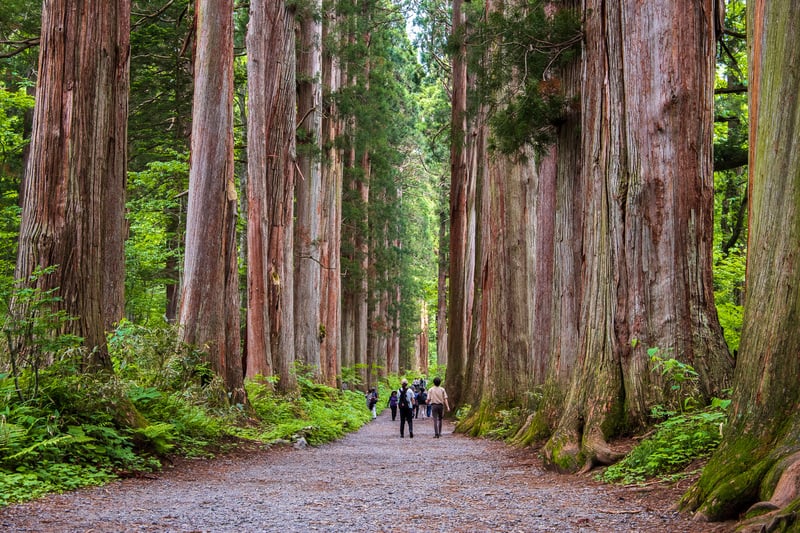 Togakushi is famous for its five shrines. Among them, the Okusha Shrine is especially popular for the ancient cedar trees lining the path.
14:30 Return on foot to the Okusha trailhead
30 minutes
15:00 Togakure Ninpo Museum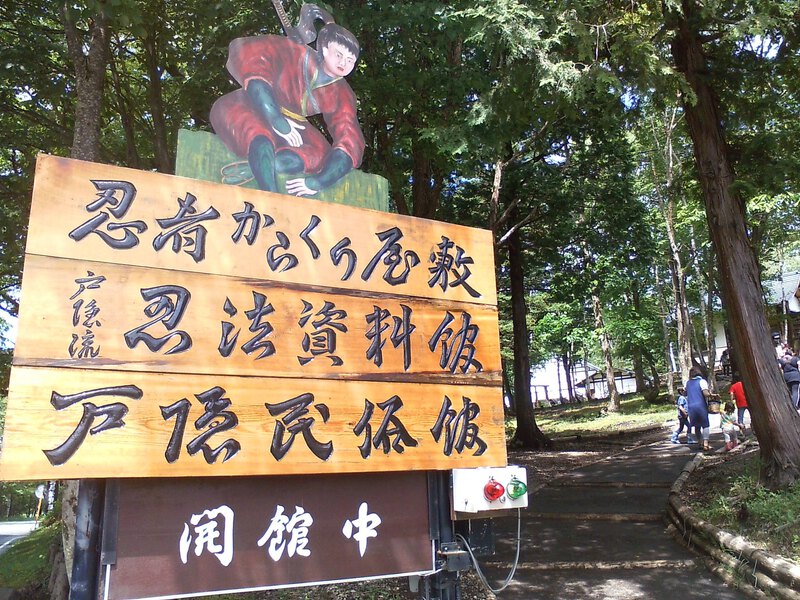 Togakure Ninjutsu, one of the top three schools of ninjutsu, has its roots in the wilderness of Togakushi. At the Togakushi Ninpo Center, there are displays of the tools and weapons ninja used, a shuriken throwing range, and a ninja house with hidden passages and trap doors.
16:17 Return to Nagano Station via Alpico Bus no. 70
1 hour 11 minutes
Hotel or Guesthouse in central Nagano City, or a shukubo temple lodging near Zenkoji Temple
Day 3: Zenkoji Temple and Matsumoto Castle
Make a pilgrimage to Zenkoji Temple before taking the express train to Matsumoto.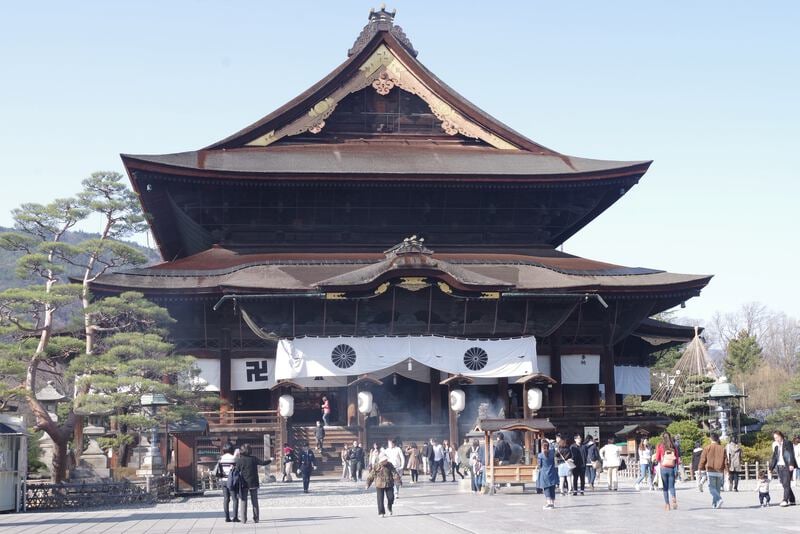 Nagano City is a temple town centered on the venerable Zenkoji Temple and the bustling shop-lined street that approaches the temple. Zenkoji's sacred image was a matter of contention among several warlords.
11:00 Take the JR Ltd. Exp. Shinano bound for Nagoya to Matsumoto
51 minutes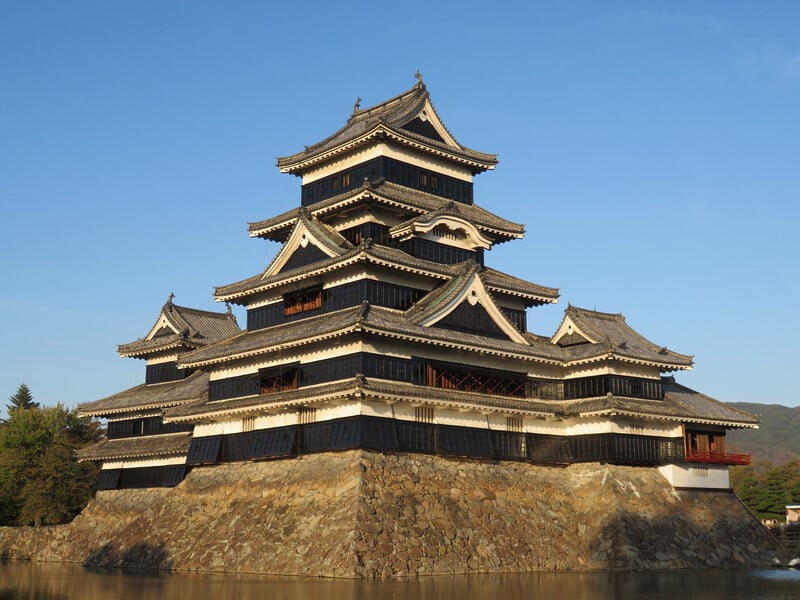 Matsumoto Castle's most prominent feature is the main keep dating back to 1593, making it one of the oldest in the land. It sits upon hoary ramparts and reflects serenely in the moat. Since later castle towers would often be constructed with white stucco, the dark mien of its keep is truly medieval in appearance.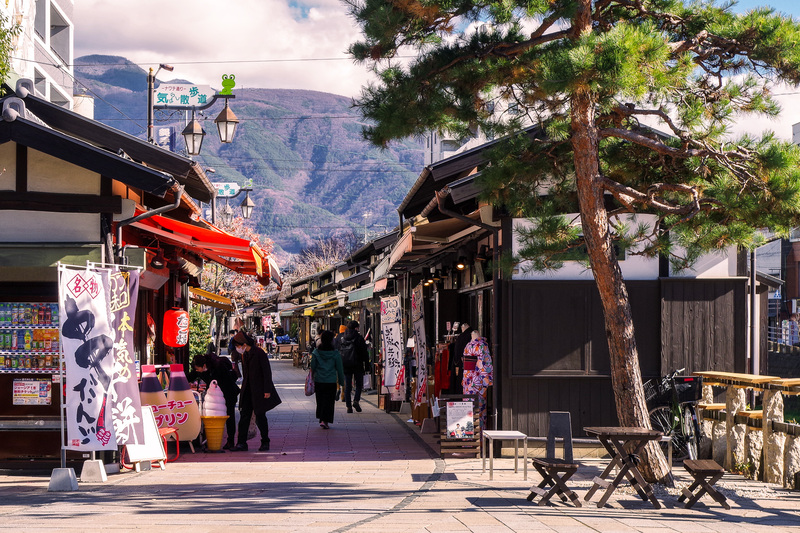 Just south of the castle, an iconic frog statue welcomes visitors to the bustling pedestrianized shopping street. Amongst its cozy stalls and cafés, one can find many interesting souvenirs. Here there is Yohashira Shrine and a delightful walking path besides the river.
Return from Matsumoto Station to Shinjuku Station on the Ltd. Exp. Azusa
2 hours 31 minutes
Map