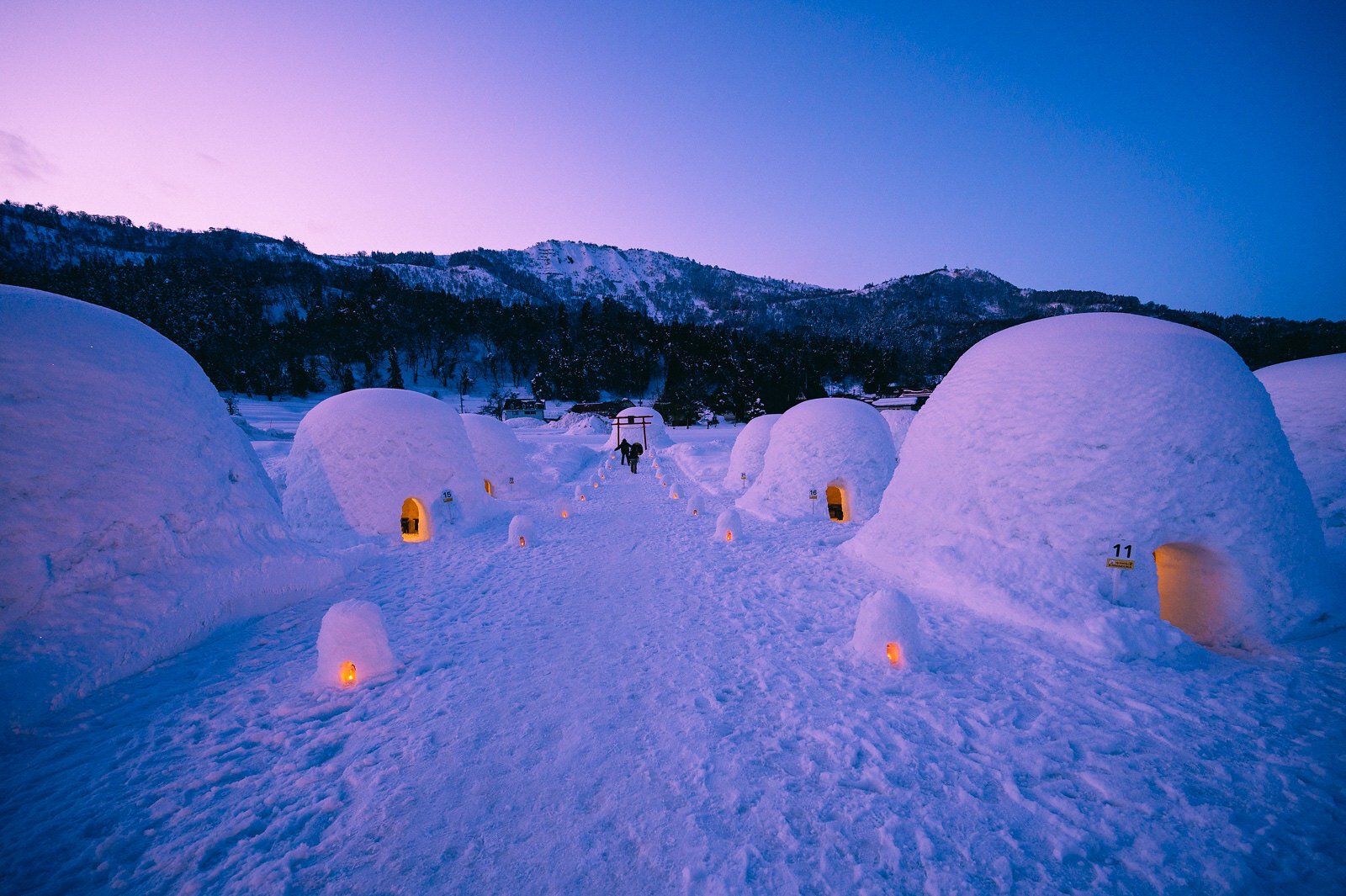 Nagano Prefecture's famous powder snow draws ski and snowboard fans from around the world. Even if you don't ski, there are so many ways to enjoy the beautiful snowy landscapes and experience the magic of winter.
Trip Highlights
Photograph the Snow Monkeys soaking in the hot springs
Enjoy a nabe hotpot dinner inside an igloo
Take an exhilarating ride on a bicycle made for snow
Enjoy spectacliar views while eating pastries at the top of a gondola in the Japanese Alps
Speed through a stunning river valley on snowmobiles in Hakuba
Take a relaxing stroll through Japan's largest wasabi farm
Take in the award-winning illuminations at Matsumoto Castle
Itinerary
Day 1: Jigokudani Wild Snow Monkey Park and Iiyama Kamakura Village Igloo Restaurant
Hike through the forest to see the world-famous onsen-bathing Snow Monkeys. Then take a taxi to Iiyama's iconic "kamakura restaurant" for supper inside your very own igloo.
(It is recommended to send your luggage via overnight takkyubin (delivery service) ahead to your hotel in Togari Onsen.)
10:24 Depart Tokyo Station on the Hokuriku Shinkansen bound for Kanazawa
1 hr 17 min.
12:15 Depart Nagano Station on the Nagaden Bus bound for Shiga Kogen
47 min
13:10 Depart the Snow Monkey Park Bus Stop on foot
30 min.
14:00 Jigokudani Wild Snow Monkey Park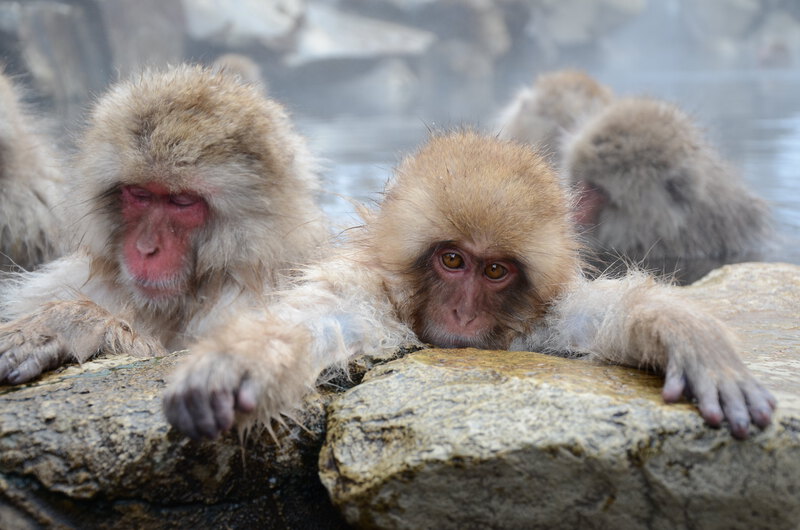 After lunch at Enza Café walk the 1.8 km forest trail to the park (snow boots and clothes recommended). See the Japanese macaques in "Hell Valley" enjoying their steaming hot spring bath.
15:00 Depart Jigokudani Wild Snow Monkey Park on foot
30 min.
15:30 Taxi from Snow Monkey Park Bus Stop to Shinanodaira in Iiyama City. Advance reservation only. (
Contact Nagano Kanko Taxi
)
45 min.
16:30 Kamakura no Sato Igloo Restaurant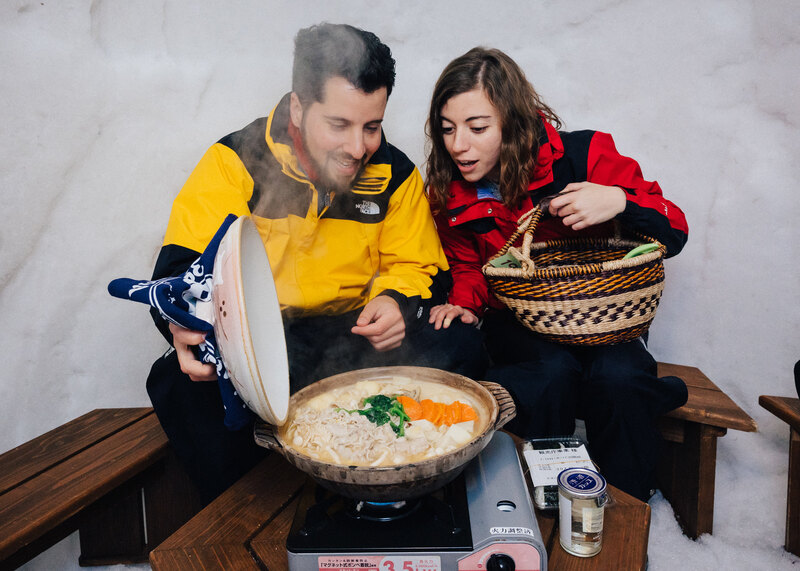 Enjoy a delicious a traditional hotpot stew full of local pork and vegetables by lamplight inside your own private igloo.
17:45 Taxi from Kamakura no Sato to your accommodation. (Advance reservations, as above.)
15 min.
family-run accommodation in Togari Onsen.
Day 2: Togari Onsen and Hakuba Iwatake
Join the yukichari snow bike tour then transfer to Hakuba to ride the gondola to the café at Hakuba Iwatake Mountain Harbor.
09:00 Yukichari Snow Ride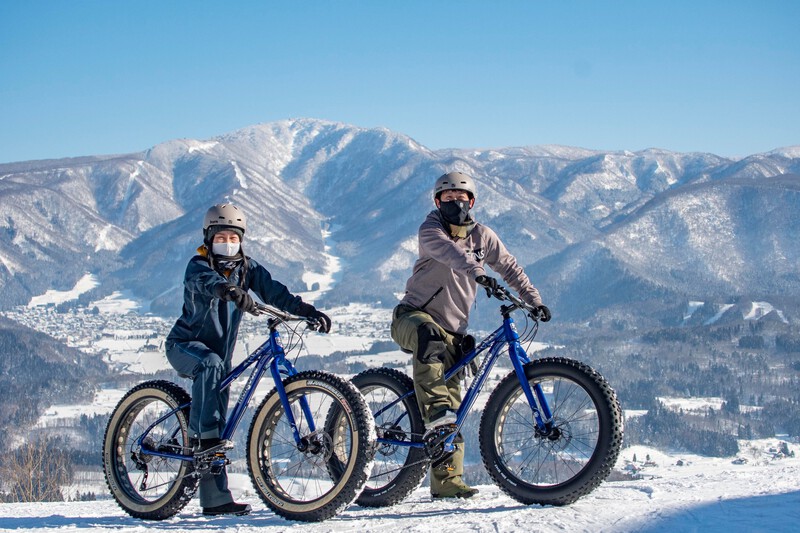 Take a fatbike on the ski lift up to the top of Togari Onsen Ski Resort and enjoy coasting down the slope through the snow for a few rides.
11:30 Taxi from Togari Onsen Ski Resort to Togari Nozawa Onsen Station (Reservation required as above.)
10 min.
11:54 Depart Togari Nozawa Onsen Station on JR Iiyama Line
60 min.
13:00 Depart Nagano Station on Alpico Express Bus
75 min.
14:20 Depart Hakuba Station by local bus to Hakuba Iwatake Noah Gondola station
20 min.
15:00 Hakuba Mountain Harbor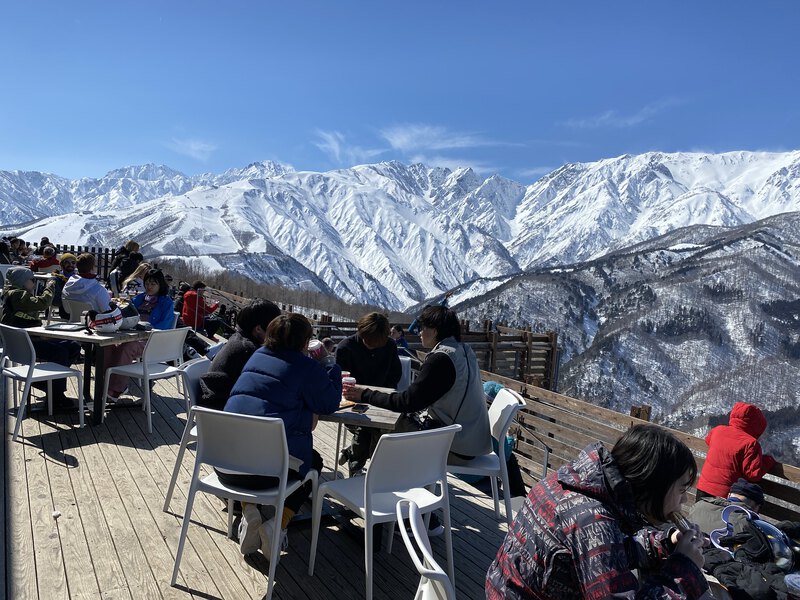 Ride the gondola to the top of Iwatake resort, where you can swing out over the mountains, and enjoy afternoon coffee and sweets at Hakuba Mountain Harbor while gazing at the Japanese Alps.
16:30 Bus or taxi to your hotel
hotel, lodge, or ryokan in Hakuba Village
Day 3: Snowmobiling in Hakuba, Wasabi Farm in Azumino and Matsumoto Castle
Go for a guided snowmobile tour then visit Japan's largest wasabi farm, followed by a laser show at Matsumoto Castle.
08:30 Hakuba Lion Adventure Shuttle Bus picks you up at your accommodation
15 min.
08:45 Hakuba Lion Adventure Snowmobile Tour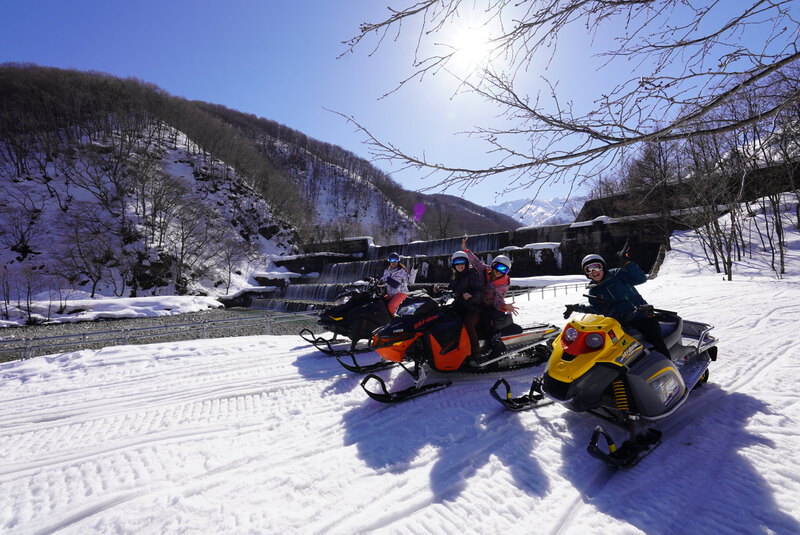 Speed along a snowy river valley to a wintery waterfall on
60-minute guided snowmobile trip
.
12:22 Depart Hakuba Station on JR Oito Line
75 min.
13:40 Taxi from Hotaka Station
10 min.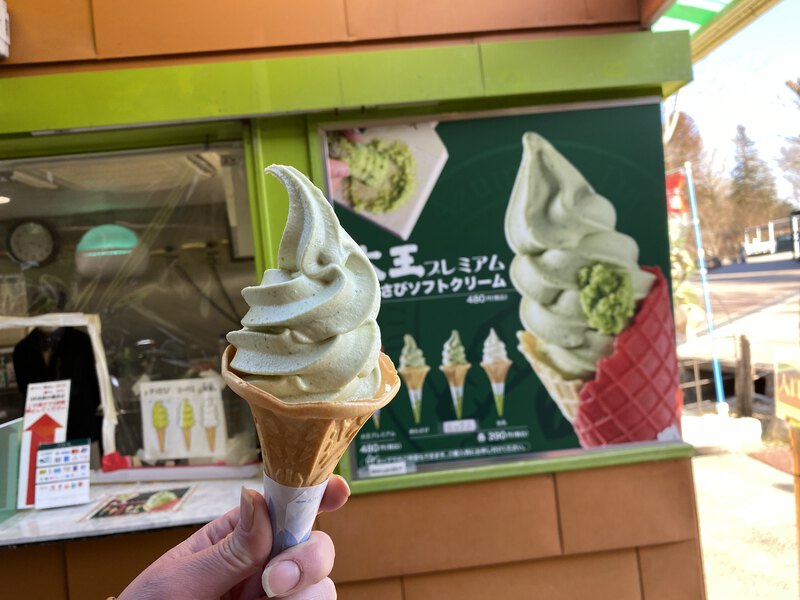 Wander the peaceful gardens and enjoy a few delicious treats like soft serve ice cream made with real wasabi from the wasabi fields.
15:40 Taxi from Daio Wasabi Farm
10 min.
16:00 Depart Hotaka Station on JR Oito Line
30 min.
17:39 Depart Matsumoto Station on foot to Matsumoto Castle
15 mins.
18:00 Illuminations at Matsumoto Castle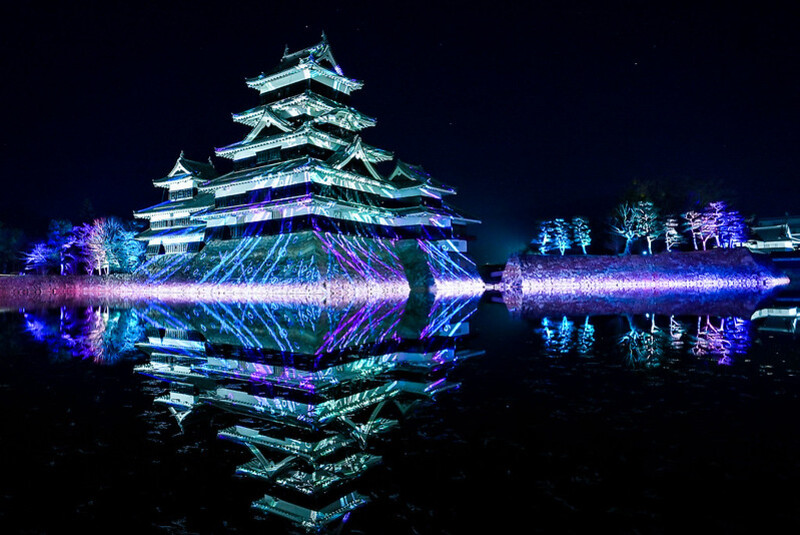 Check-in to your hotel then end the day with a magnificent light show of Matsumoto Castle in the snow.
Map