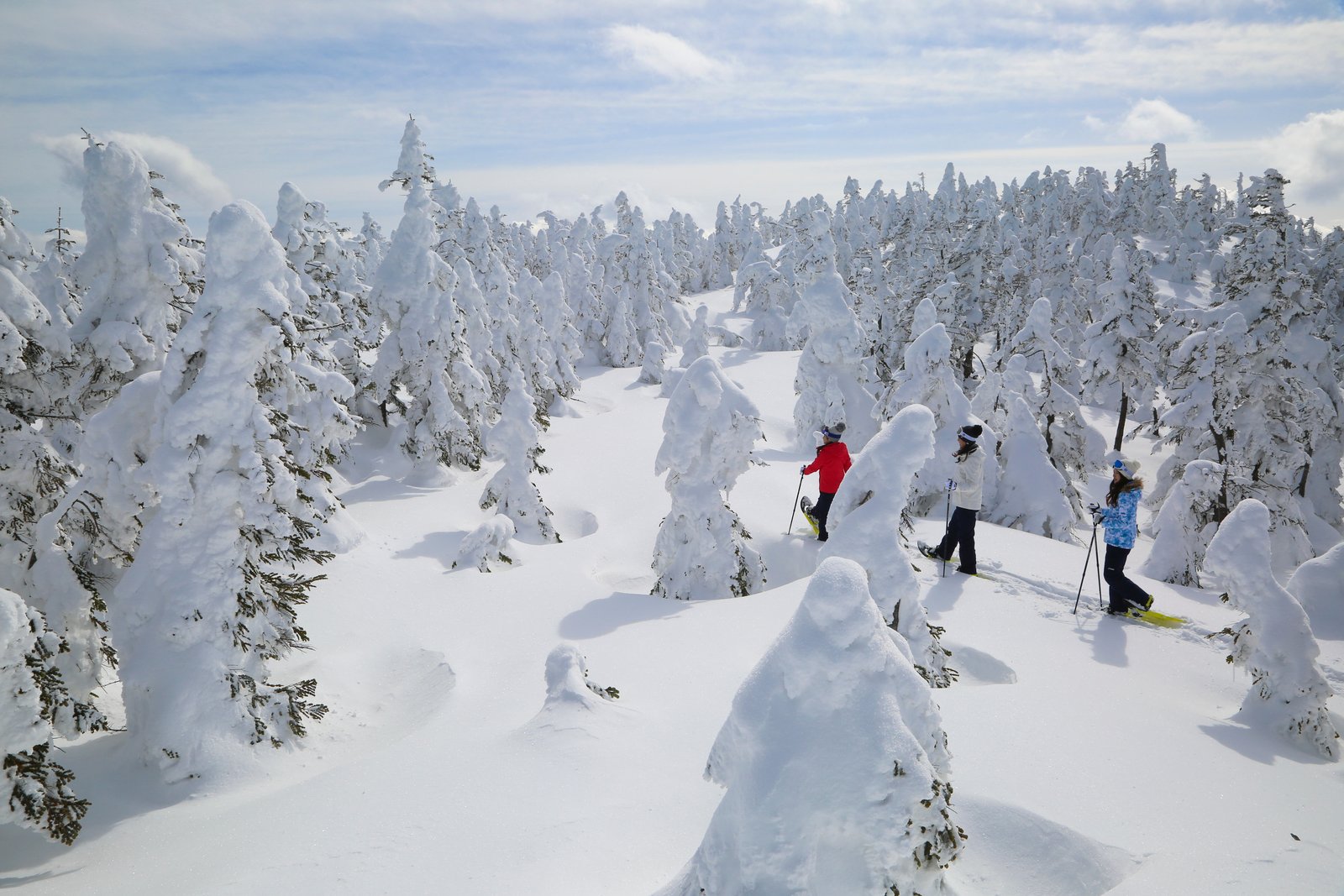 Winter, for many, is a cold and dreary time of year, meant for hiding under one's kotatsu and waiting patiently for spring. But if you're able to crawl out from under the warmth of a heated blanket and head outdoors, you may find that it's not so bad after all.
Put on a pair of snowshoes and venture out to vast, snow-covered fields and forests of frost-nipped trees. See magical scenery that only winter can provide, from walls of ice pillars and burly snow monsters to glittering clouds of diamond dust.
Here are some of Nagano's most popular snowshoeing destinations.
Snowshoeing Destinations in Nagano
Snowshoeing in Togakushi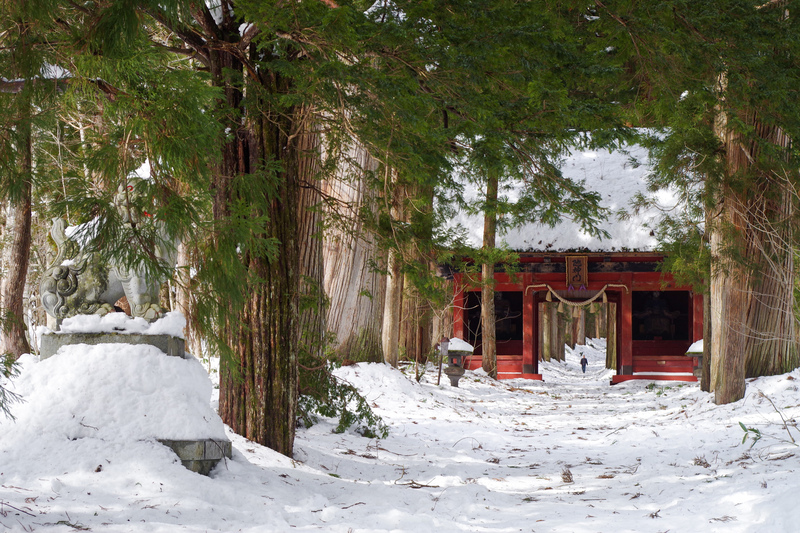 The forested highland of Togakushi sits above Nagano City at an altitude of 1,200 meters high. It is most famously known for the Togakushi Okusha Shrine, whose trail is flanked by rows of breathtaking 400-year-old cedar trees.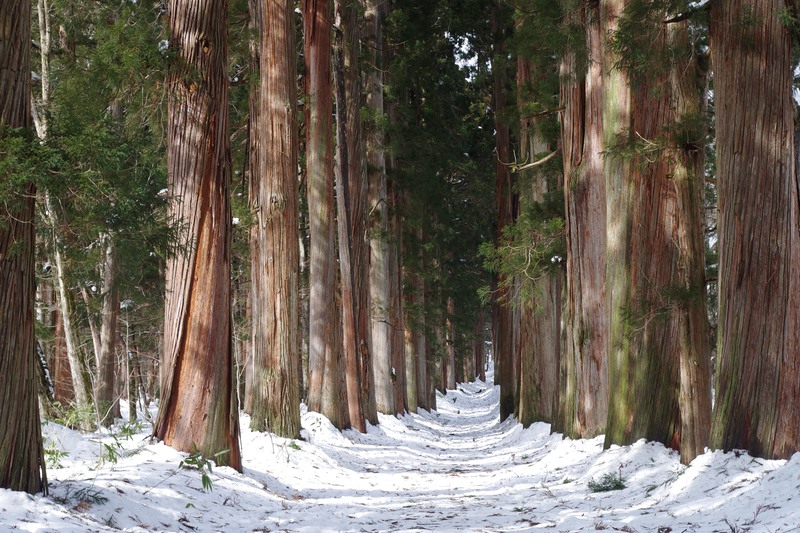 While the shrine is closed during winter, visitors can still walk along the trail and freely through the forest, discovering smaller shrines, statues and monuments along the way. You may also run into some of Togakushi's year-round residents, such as woodpeckers, rabbits or foxes.
Several shops offer snowshoe rentals, and some outdoor activity centers run their own one-day tours here.
Related links
Guided Togakushi snowshoeing tour
Self-guided Togakushi snowshoeing
Snowshoeing in Kamikochi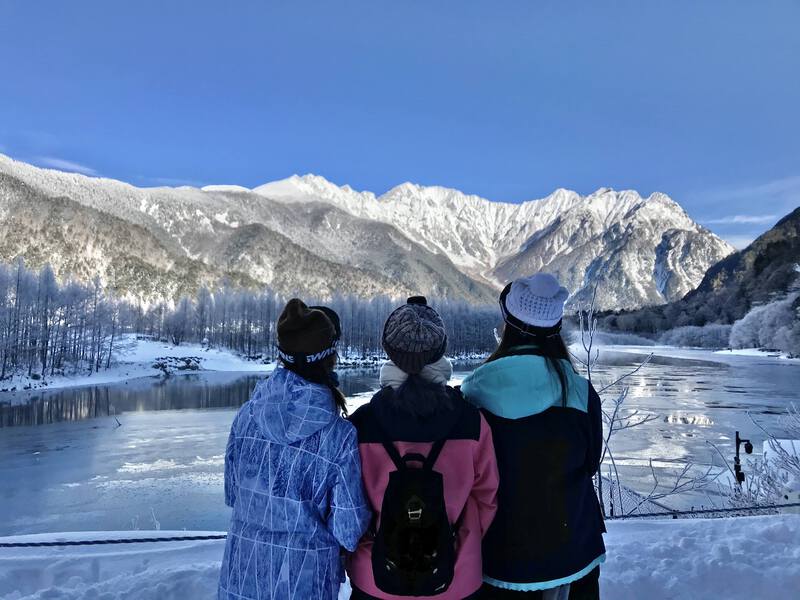 This national park at the base of the Japanese Alps is known for its incredible mountain scenery and pristine nature. During winter, the entire basin is covered in a blanket of snow and trees are wrapped in a delicate layer of frost.
The trek to Kamikochi in winter is no simple feat: you have to walk nearly two kilometers through the Kama Tunnel to reach the edge of the basin. But if you do make the trek, you can enjoy snowshoeing along the clear Azusa River and have Kamikochi's picturesque views all to yourself.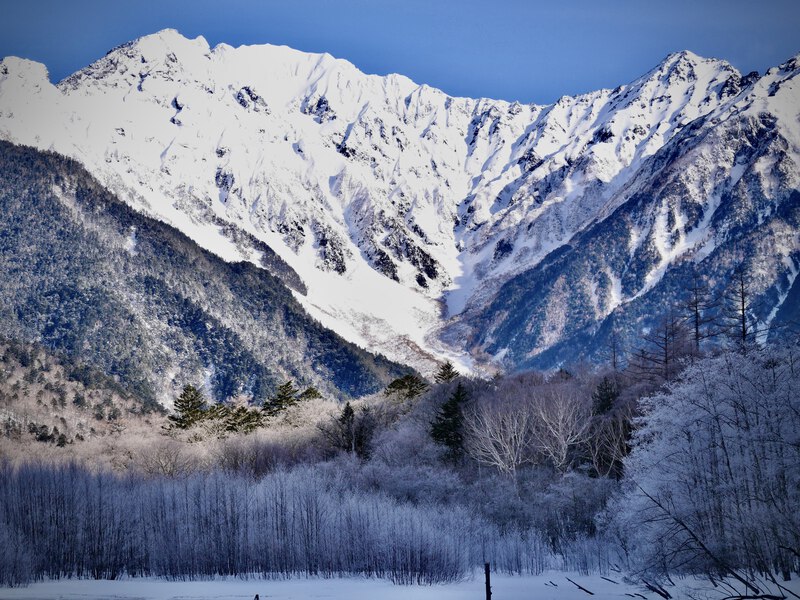 While it is possible to go to Kamikochi on your own, there are no facilities open here during winter and access is quite difficult. Guesthouse Raicho, located in nearby Norikura Kogen, offers group and private snowshoe tours here.
Related links
Guided Kamikochi snowshoeing tour
Snowshoeing in Iiyama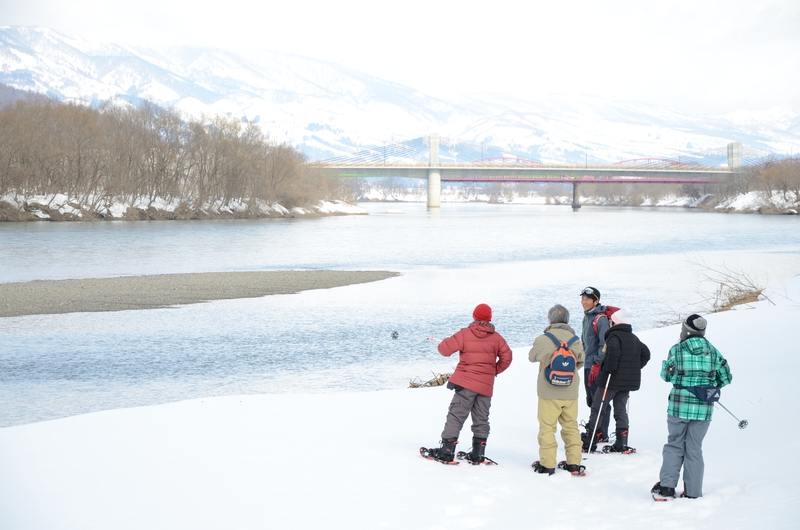 Iiyama, located in Northern Nagano, is part of Japan's snow country. Heavy snows fall throughout winter, blanketing the vast rice fields and accumulating in teetering, mushroom-like clouds on the rooves of buildings.
There are many snowshoeing trails throughout Iiyama, from walks along the Chikuma River—the longest river in Japan—to strolls through forests of beech trees in Nabekura Kogen. Those visiting nearby Madarao Kogen Resort for skiing can also rent snowshoes and hike along several routes through the slopes.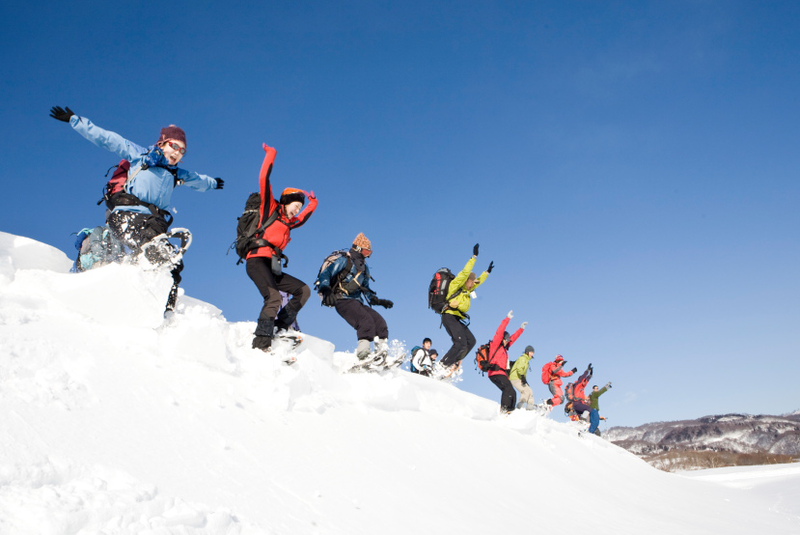 For snowshoe rentals and tours around Iiyama, see the Shin'etsu Shizenkyo Activity Center, located on the first floor of Iiyama Station.
Related links
Shin'etsu Shizenkyo Activity Center
Snowshoeing in Norikura Kogen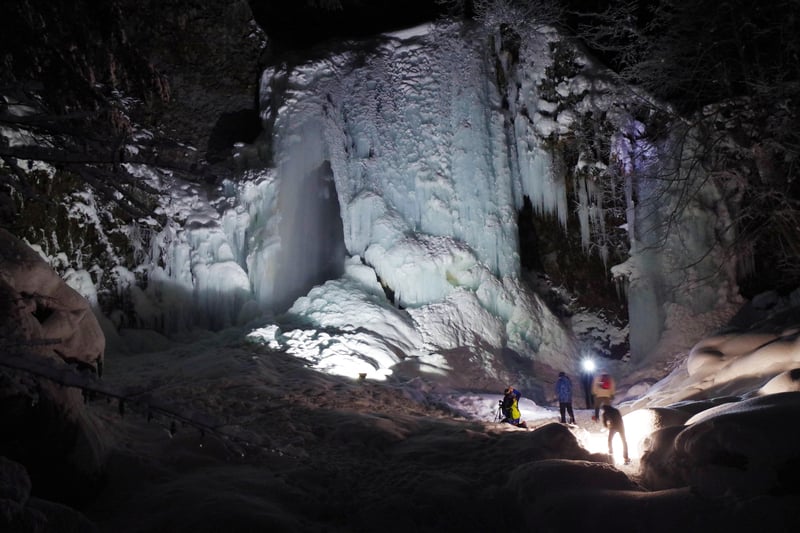 Norikura Kogen is a highland plateau that extends along the base of Mt. Norikura, one of Japan's 3,000-meter-high mountains. Many hiking trails cut through the forests here, visiting some of the area's impressive waterfalls, such as Zengoro and Sanbon Falls, and numerous ponds. Seeing these sizeable waterfalls completely frozen is a highlight of any tour to the area. Some tours even visit these waterfalls at night and illuminate them for a fantastic photo op.
Related links
Guesthouse Raicho snowshoe tours
Northstar snowshoe tours
Snowshoeing in Shiga Kogen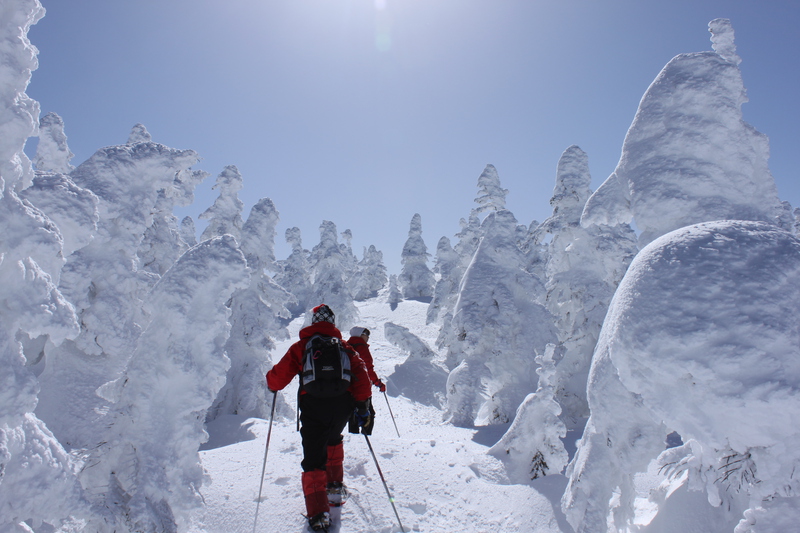 Shiga Kogen is Japan's largest ski area and a UNESCO biosphere reserve. You can strap on a pair of snowshoes and trek around its fabulous winter scenery, visiting frozen ponds, mountaintops with panoramic views and forests full of snow monsters.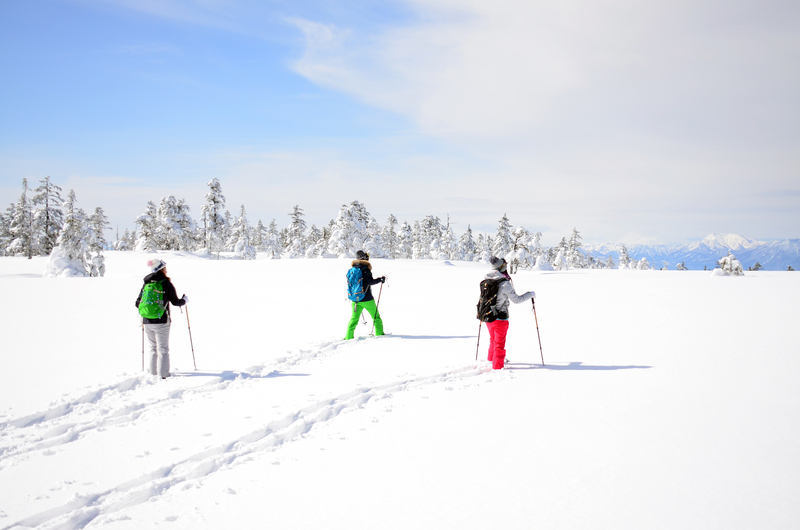 The Shiga Kogen Guide Association runs a variety of snowshoeing tours throughout winter that are suitable for a range of fitness and ability levels. Depending on the month, they also offer some special tours, such as those around the top of Shiga's tallest ski resort, Yokoteyama.
Related links
Snowshoe tours with the Shiga Kogen Guide Association
Snowshoeing atop Senjojiki Cirque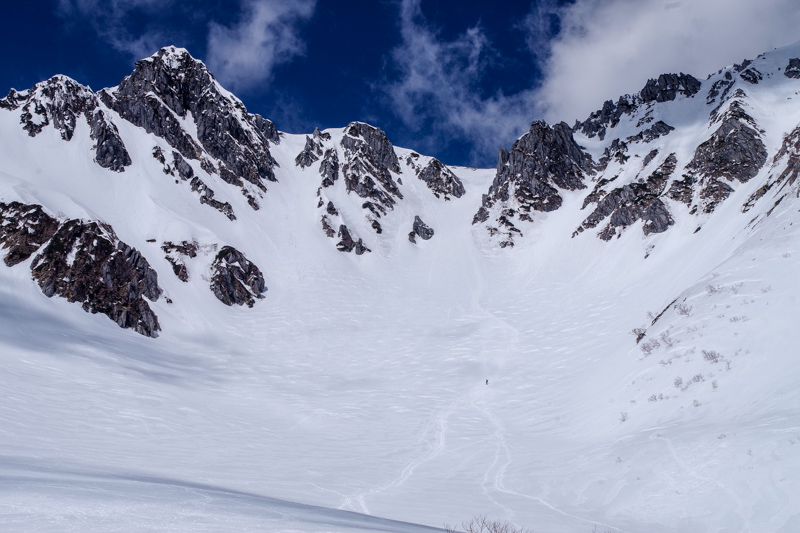 Take the Komagatake Ropeway to Japan's highest gondola station at 2,600 meters above sea level. Here you'll be greeted by fantastic alpine views—the grand, rocky amphitheater of Senjojiki Cirque on one side and the long chain of mountains that is the Southern Japanese Alps on the other.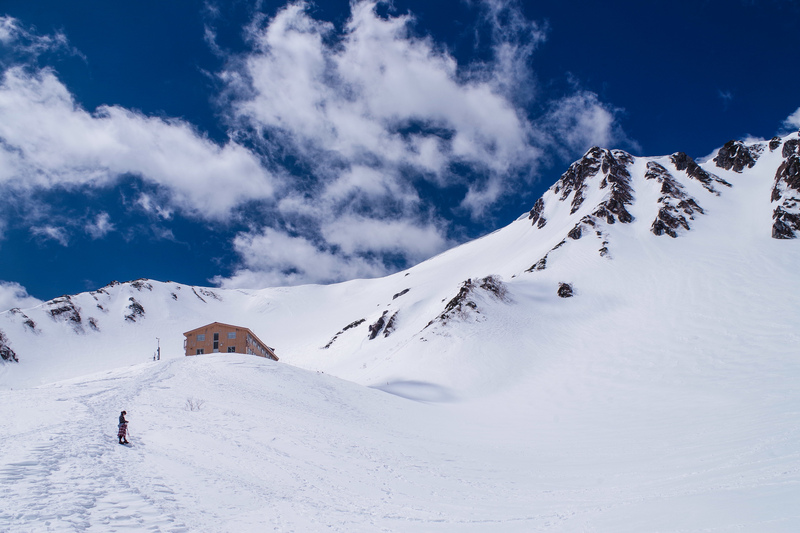 At these heights snow falls early and lasts late into spring. You can rent snowshoes at the Senjojiki Hotel at the top of the gondola and walk on the cirque's vast, snowy landscape. Springtime is a great time to come snowshoeing here. The weather is warm and down in the valley you can see cherry blossoms!
Related links
Snowshoeing at Senjojiki Cirque in spring
Conclusion
Snowshoeing is a fun and easy way to get out into the winter wonderland that is Nagano's outdoors. You can walk at your own pace, taking in the brisk mountain air and winter's stillness, and enjoy the magical scenery of snow and ice. After your next snowshoe trip, the cold and dreary winter may even become your new favorite season!