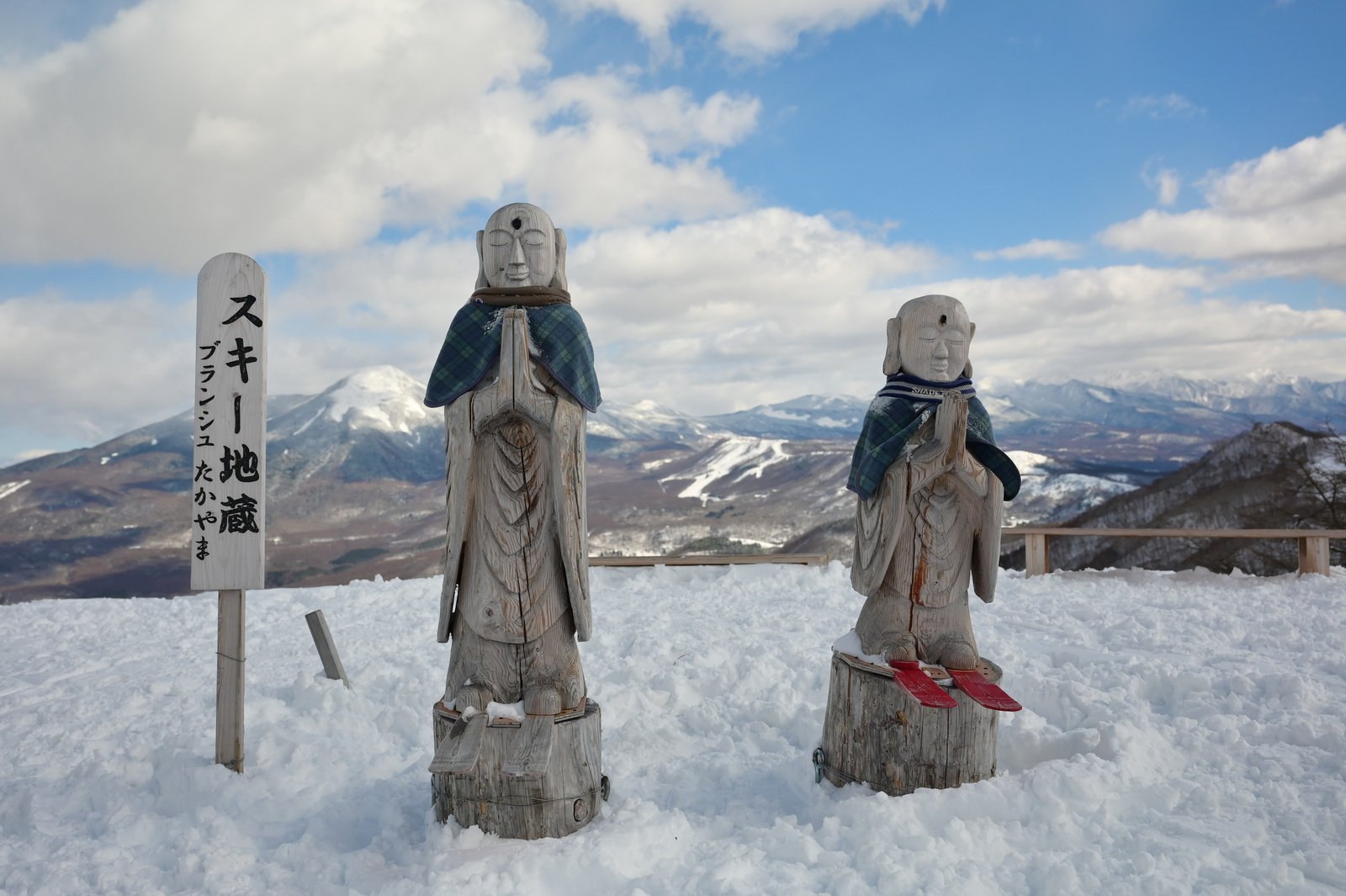 The 8 Peaks Ski Resort stands out as a beacon of fair-weather, European-style alpine skiing in Japan, where the mountains are often characterized by harsh, heavy-snowfall days. Perched atop the Shirakaba Highlands, amidst a sea of mountain ranges in central-eastern Nagano Prefecture, its high altitude away from the northern snow front means it enjoys mild weather and plenty of blue skies. Crisp, cold, alpine air crystalizes and maintains snow in pristine condition – perfect for families, intermediate and advanced skiers alike.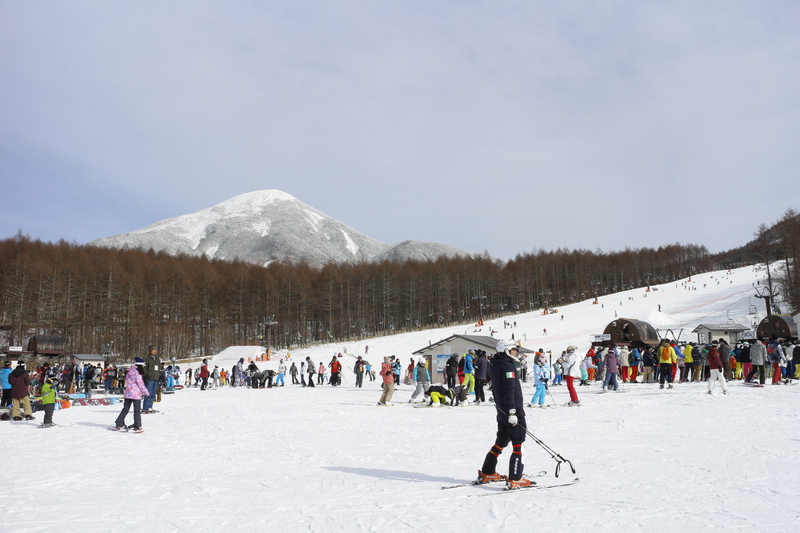 What's more, fresh snow is guaranteed every day thanks to more than 100 snowmaking machines that top up the ski slopes with a fresh layer of powder throughout each night. Across the eight resorts there are 27 chair lifts, 2 gondolas and almost 50km of runs for you to explore. A fleet of snow cats immaculately grooms the slopes for firm, fast runs that have nurtured World Cup ski racers including Fukui Godai.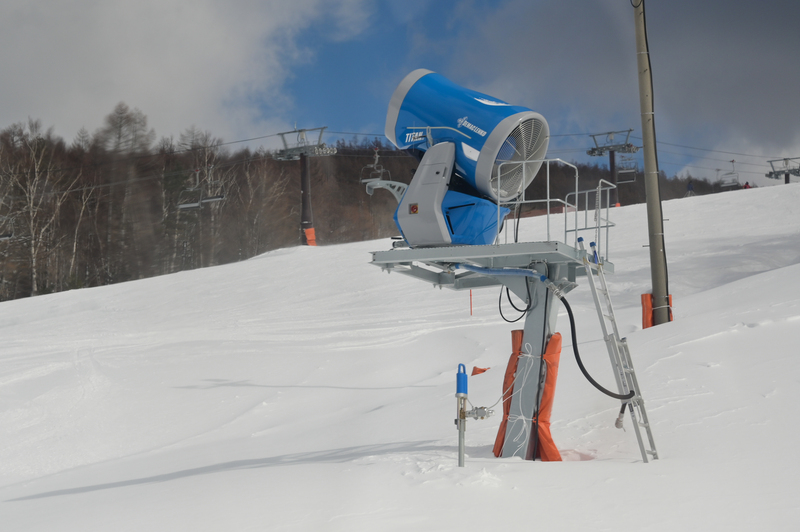 Fresh snow does sometimes fall at 8 Peaks, but for those who want a taste of deep powder, the national highway links the resort to famous powder havens including Hakuba, Nozawa Onsen and Shiga Kogen just over two hours away. These resorts are closer to the snow front blowing in from the Sea of Japan and make for a relatively easy day trip, opening up a world of skiing options with 8 Peaks as your base.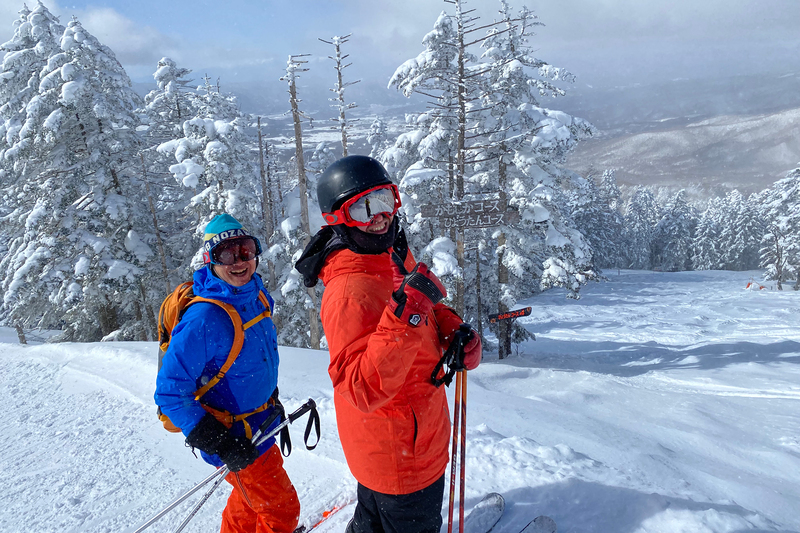 A Pristine Alpine Paradise Just a Snowball's Throw from Tokyo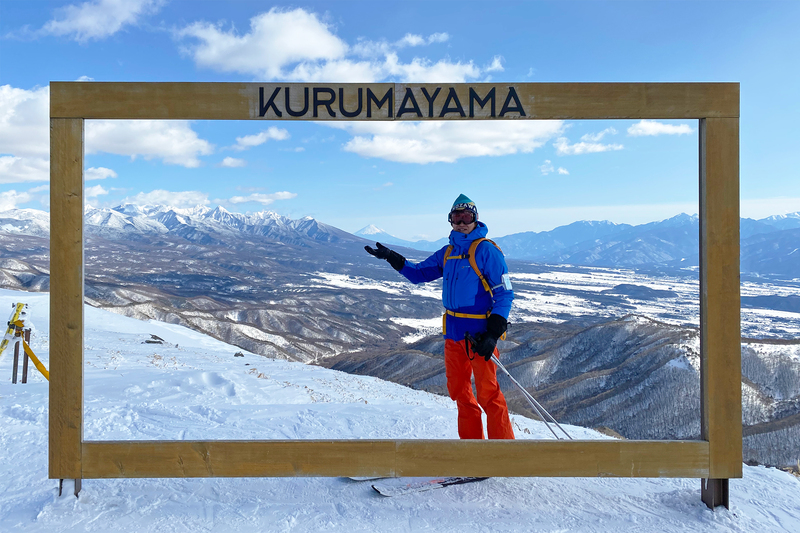 One could be forgiven for thinking they were surveying the European Alps were it not for the iconic, graceful form of Mt Fuji punctuating the panorama. Japan's most famous mountain is among 40 visible from the highest vantage point of the 8 Peaks Ski Resort, and witnessing it is a highlight of any trip to Japan. 8 Peaks is characterised by its picturesque alpine setting – the jagged mountain ranges of central Japan form the backdrop to the eight local ski resorts, which are nestled amongst forests and glades, with crystal-clear Lake Shirakaba as its centrepiece.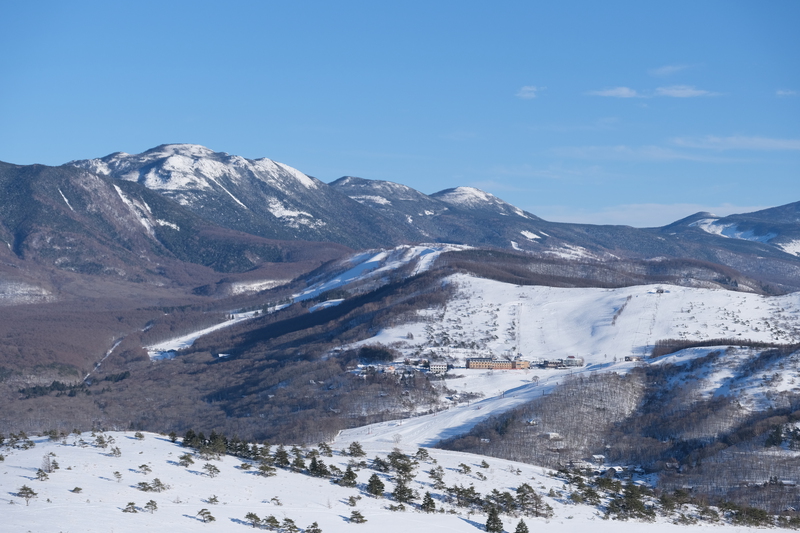 Each resort has its own unique character, from exposed open peaks and bowls at Kurumayama Kogen Skypark in the west, to short sharp ungroomed piste and tree runs at Shirakaba 2-in-1 in the east. Pilatus Tateshina is a standout – with an iconic old-European-style cable car, it is one Japan's highest, most charismatic and wild resorts. It's just 15-minutes drive from Lake Shirakaba, but a day floating above, and gliding through, giant snow-covered pine forests will leave you wondering which continent you've been transported to.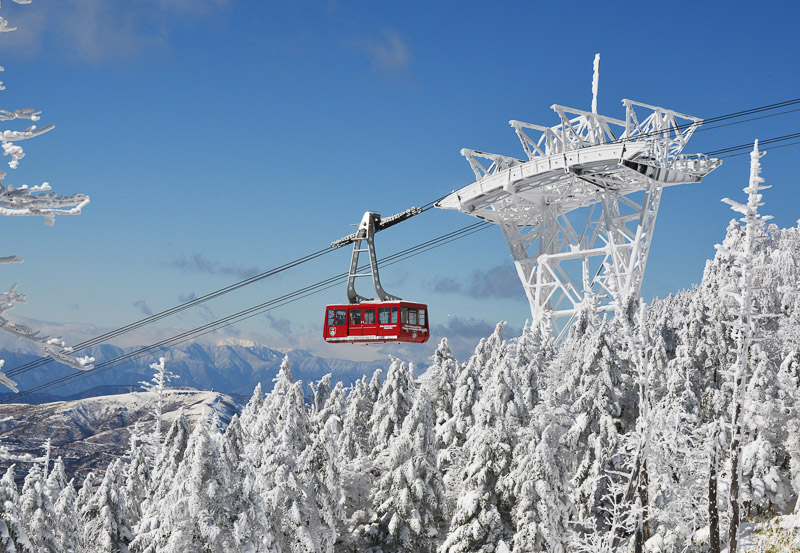 8 Peaks' gentle mountain sunsets are beautifully accompanied by outdoor onsen hot spring baths with family and friends. Beer lovers are well advised to add an exclamation point to their après activities with a pint (or more) of the exquisite local brews by 8 Peaks Brewery. As one of the closest ski resorts to Tokyo's Haneda airport, 8 Peaks allows visitors to experience the best of Japanese ski culture within easy access domestically and internationally.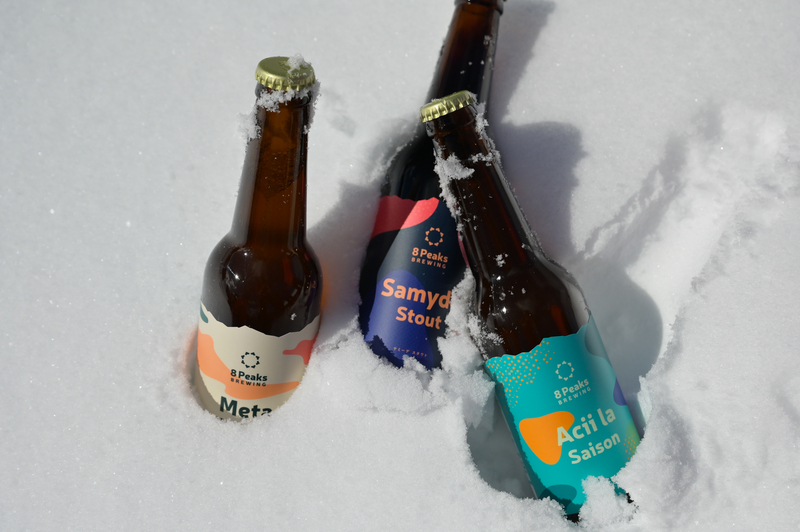 How Pioneering Farmers Forged Life and a Ski Industry at 8 Peaks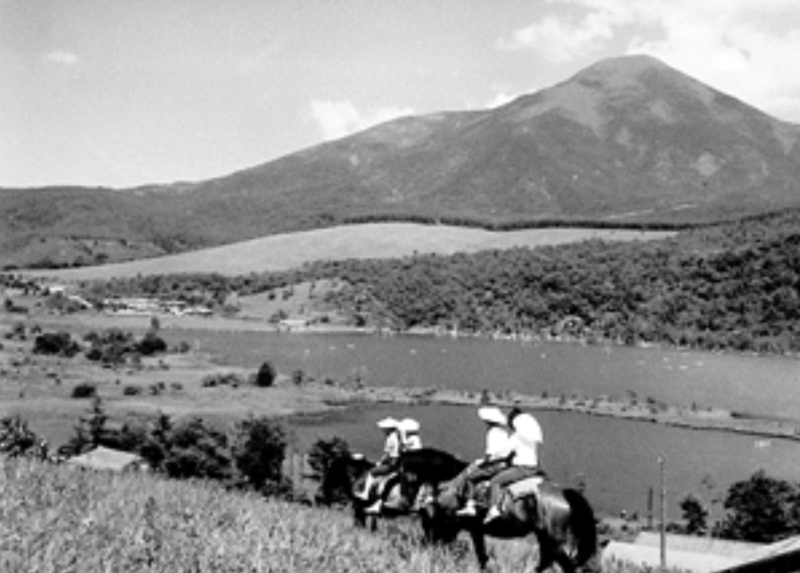 The rolling hills of the Shirakaba Highlands weren't originally settled with ski resorts in mind. In the 1950s, a band of pioneering families moved to the area with ambitions to farm the virgin landscape. However it proved difficult to sustain a living, and within two years most of the original settlers had left. When some mountaineers happened to pass through the village, the remaining four families provided food and board for them, and at the same time planted the seeds for a future in mountain resort tourism.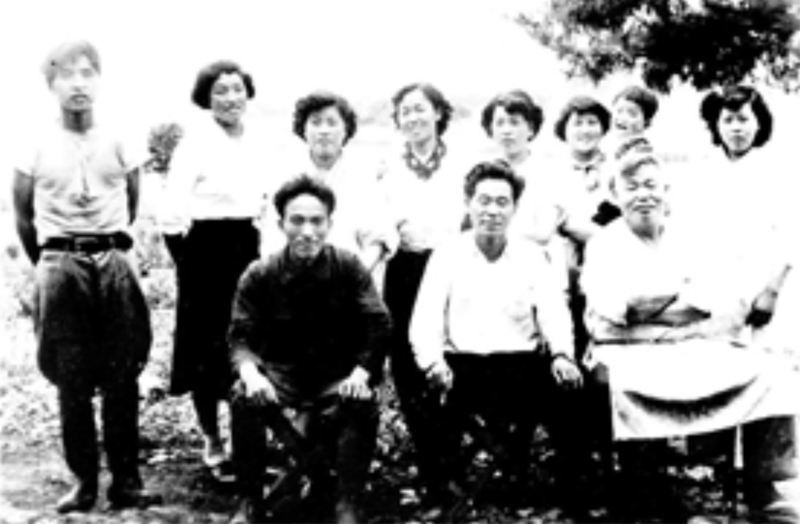 With an ambitious spirit, they invested in two ski lifts to found the first 8 Peaks Ski Resort – Ikenotaira Snow Park – in 1964. Two more soon followed in the 1970s, spurred on by the 1972 Sapporo Winter Olympics, and by the 1980s skiing was well and truly a national past time. The romanticism of life in the snowy mountains beyond Tokyo lured a growing number of city-weary workers to relocate to 8 Peaks to set up accommodation and tourism businesses revolving around the resorts. Throughout the 80s and 90s the remaining resorts were built, along with a wider variety of hotels and other accomodation.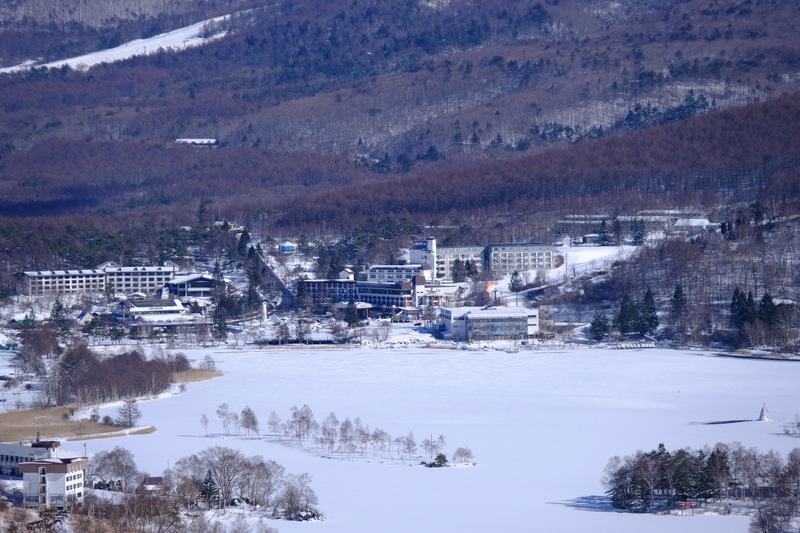 Now in the 2020s, the original settlers' grandchildren and other investors are writing a new chapter in 8 Peaks' history. A grand new onsen hotel is under construction and international skiers are beginning to discover the resort as a family friendly or fair-weather ski holiday destination. Ready access to Haneda Airport makes 8 Peaks an easy, guaranteed-snow holiday option for international skiers, or as a first or last stop when visiting other Nagano ski resorts.