Great Cafes in Nagano City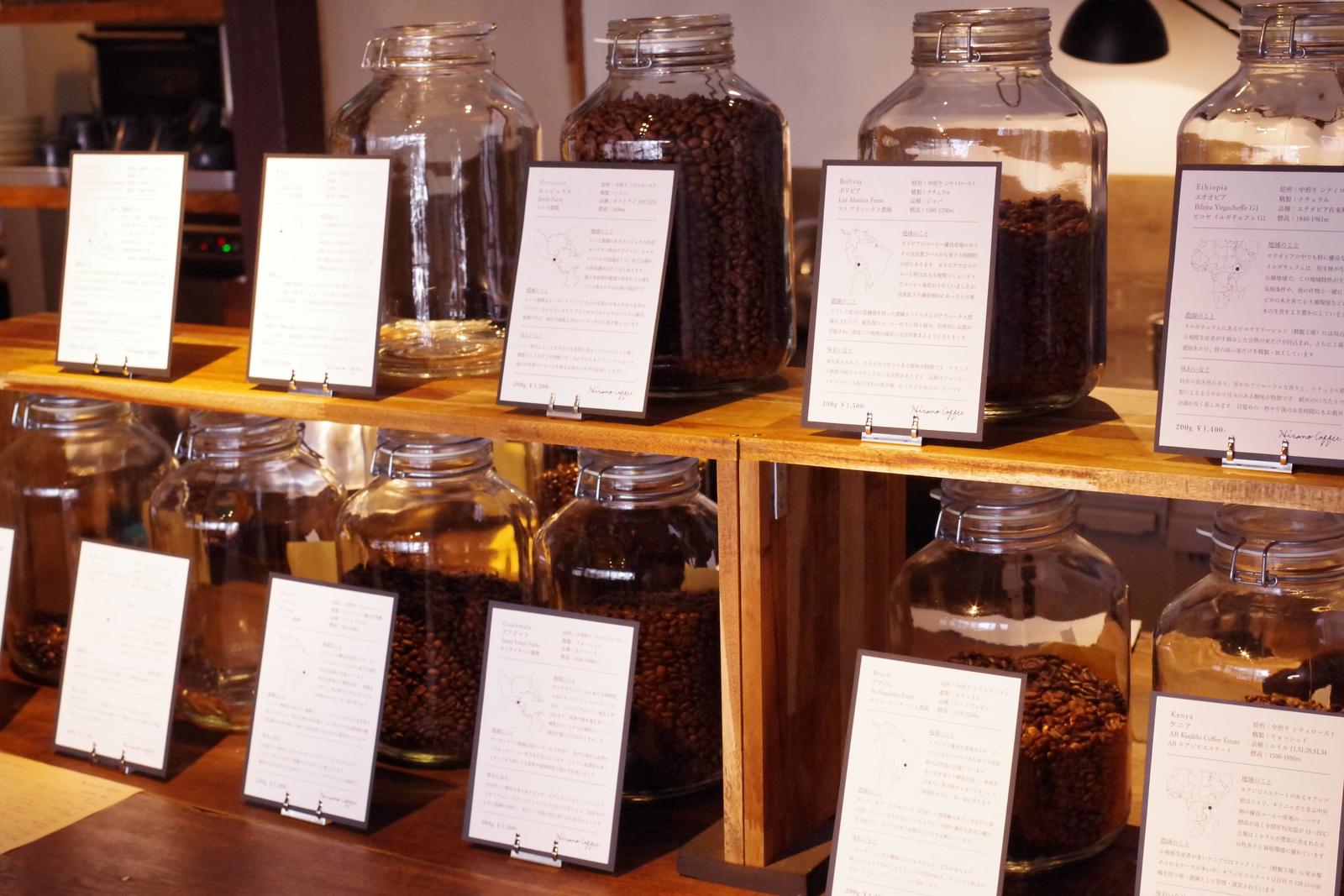 Enjoy delicious coffee in Nagano's capital
Nagano City is most travelers' first stop on a trip around the prefecture, whether they're looking to visit the snow monkeys or heading to Hakuba. While many head straight for their connecting bus or train, some take some time to relax in the city, visit the local sights and maybe even grab a cup of coffee.
But finding Nagano's best coffee shops is not always as easy as finding Zenkoji—do you know all of the great coffee shops that Nagano has to offer?
See some of our favorite Nagano cafes, all within walking distance of Nagano Station, below.
Hirano Coffee
Quiet neighborhood coffee shop and bean roaster near Zenkoji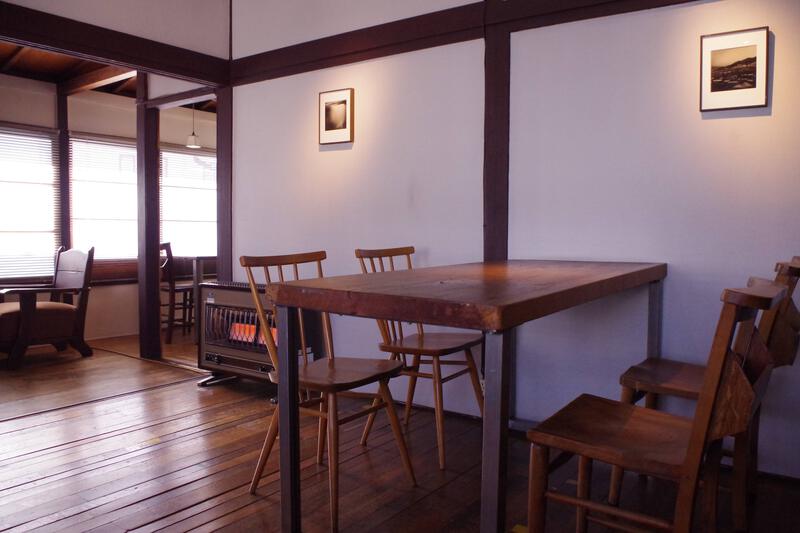 Located in one of the neighborhoods surrounding Zenkoji Temple, Hirano Coffee is not the easiest shop to find. But if you do, you'll be rewarded with a delicious cup of coffee in a quiet, homey atmosphere.
The shop operates out of a renovated two-story house hidden behind a small community center. The first floor is dedicated to the owner's roasting and grinding operations, with a counter by the entrance for ordering drinks or coffee beans. The second floor has several tables and counters where customers can sit and leisurely enjoy their drinks.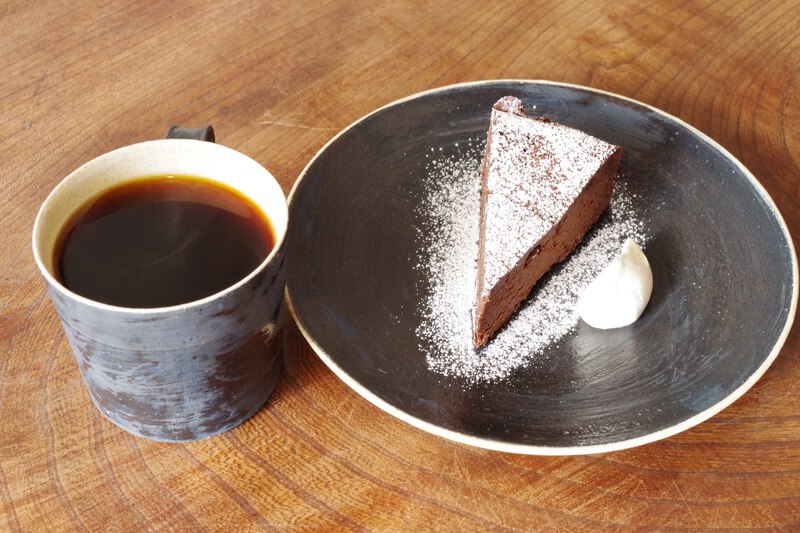 You can choose from a variety of single-origin beans or blends for your drip coffee, from fruitier or more floral flavors to those with chocolate or caramel character. The café also bakes their own sweets, such as chocolate gateau, pound cake and far Breton.
Details
Hours: 10:00 to 17:00
Holidays: Tuesdays and Wednesdays
Address: 981 Tatsumachi, Nagano City
Access: A 26-minute walk from Nagano Station. You can also take the Gururingo Bus to the Zenkoji Daimon bus stop and walk 4 minutes from there.
Foret Coffee
Delicious hand-drip and espresso in a colorful atmosphere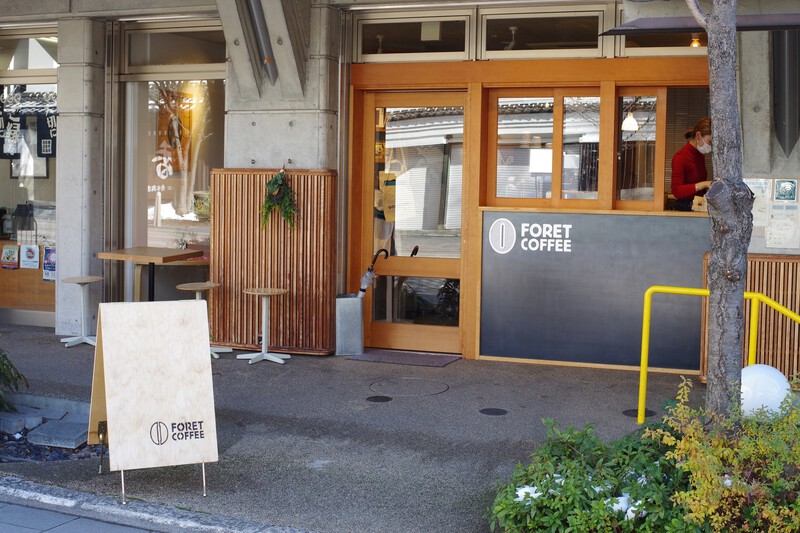 Foret Coffee is on Nagano's central street on the way to Zenkoji Temple, operating out of the first floor of a multi-story apartment complex. Its warm, wood exterior pops against the building's grey facade. Stepping inside, you'll be delighted by the many colorful illustrations that decorate the walls.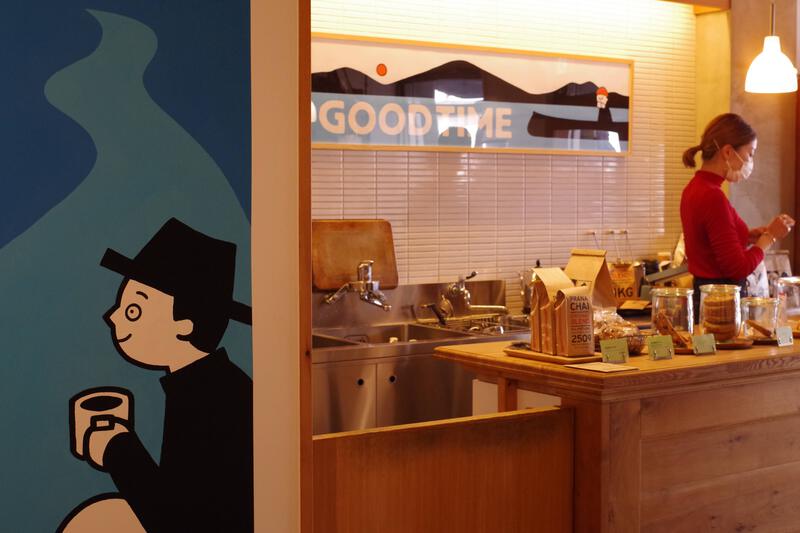 They offer both hand-drip coffee and espresso-based drinks, including lattes, coffee floats and espesso tonics.
Their specialty coffee, in particular, is a favorite among coffee lovers. You can pick any of their available beans for the day (usually five to six kinds), from juicy, lightly-roasted varieties to bolder, dark roasts that bring out the beans' sweet and bitter notes.
They have also light snacks made in-house such as scones, cookies and biscotti—especially delicious when paired with a creamy latte.
Details
Hours: 8:00 to 18:00
Holidays: Wednesdays
Address: Grand Heights Omotesando Nibankan No. 103, 21 Higashigocho, Nagano City
Access: A 17-minute walk from Nagano Station (on the way to Zenkoji Temple).
N4.5
A sophisticated cafe that stays open late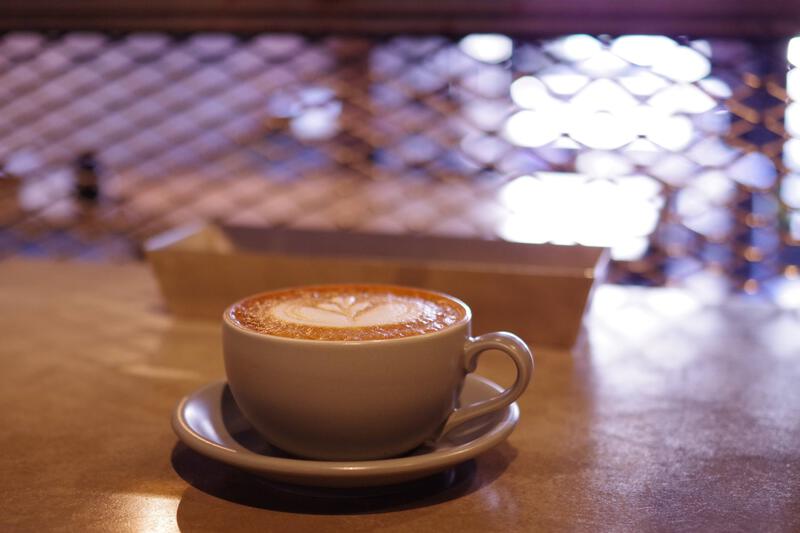 Looking at its stylish storefront and matte-grey interior, you'd be forgiven if you thought this café was actually somewhere in Tokyo.
Opening at 11:00 in the morning and closing at 11:00 in the evening, N4.5 can serve your needs for a mid-morning pick-me-up, a filling lunch, or even a much-needed nightcap after a long day.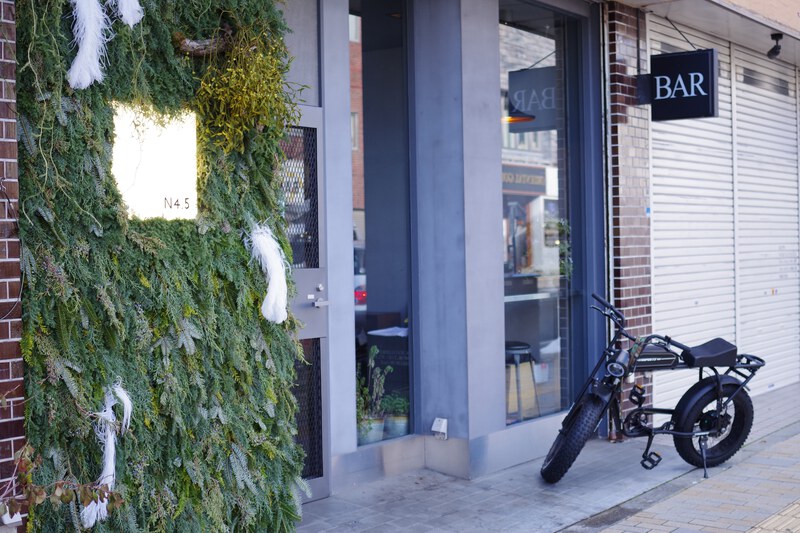 They specialize in espresso-based drinks, using coffee beans from High-Five in Matsumoto City and good4life36cafe in Kanazawa. Their drinks also use locally produced Obuse milk, which makes for delicious and rich lattes.
Depending on the day, you can choose from a wide variety of sweets to go with your coffee. Fruit sandwiches (are these a thing outside of Japan?) with strawberries and cream are a popular choice. Other popular options include croissant donuts and canelé.
Details
Hours: 11:00 to 23:00
Holidays: Mondays
Address: 1-7-7 Minamichitose, Nagano City
Access: A 7-minute walk from Nagano Station
Mitsumoto Coffee
A trip into Japan's coffee past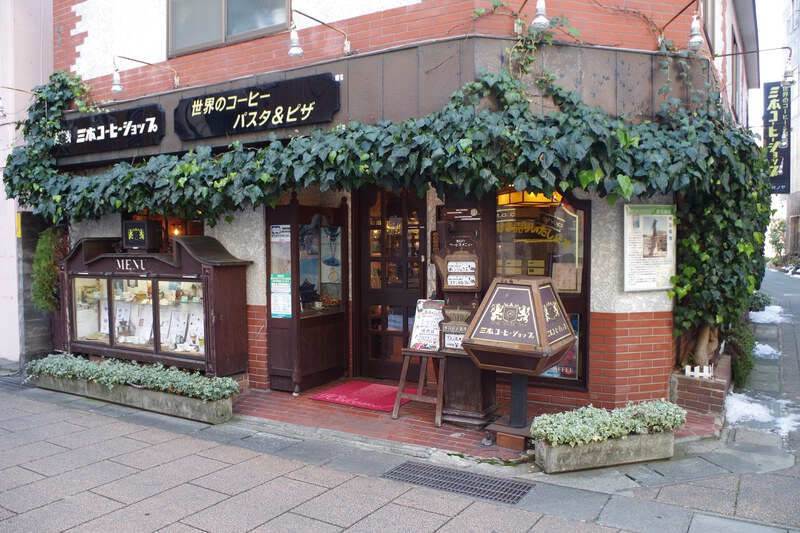 Tucked away in the back alleys across from Nagano Station is a coffee shop that has stood the test of time: Mitsumoto Coffee. Its interior looks like it hasn't changed since the day it opened, with its well-crafted mahogany tables and chairs lined up neatly in rows. The main bar counter and surrounding shelves are filled with kitsch and all sorts of coffee equipment.
Their menu is large and includes many hand-drip coffee-based beverages with a wide selection of store blends and beans types to choose from. Some options may seem a little unusual—like Wiener Coffee (coffee with whipped cream)—but were a staple in most Japanese kissa café menus back in the day. They also have desserts, parfaits, and coffee floats for those looking for a sweet treat.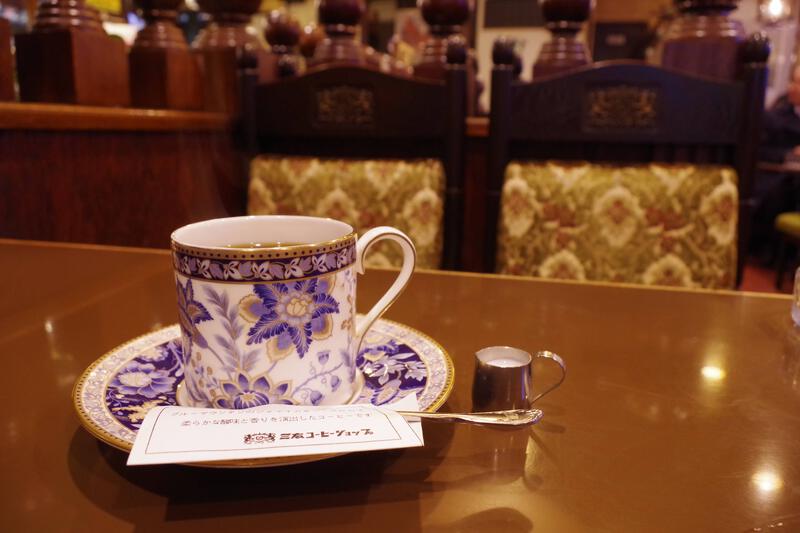 This trip into the past may not be for everyone as there is no non-smoking section at Mitsumoto Coffee. If you don't mind that, then this café is well worth a visit to soak up Japan's classic coffee shop culture.
Details
Hours: 10:00 to 18:30
Holidays: None
Address: 1358-2 Suehirocho, Nagano City
Access: A 2-minute walk from Nagano Station's Zenkoji Exit
North South East West
Muffins, coffee, curry and beer—what more could you need?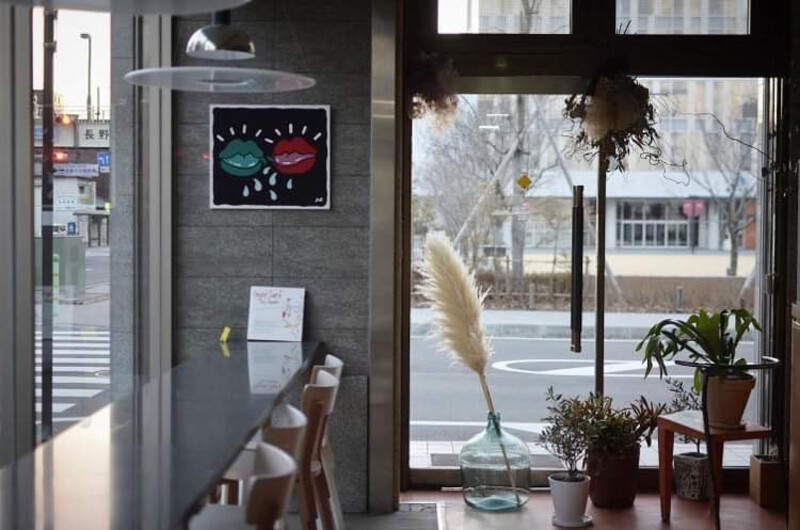 North South East West is the newest café on the list, opening in June 2020. It is the second storefront of Amijok, a popular café in Matsumoto City. Located near Nagano's city hall, it is a great place for locals to grab breakfast, lunch or coffee and a snack.
The interior is simple and spacious. Floor-to-ceiling windows let in plenty of light and let you enjoy some people-watching while drinking some coffee. The walls are decorated with local pieces of art. A corner of the café is dedicated to a small, curated library of books and magazines, which anyone is free to browse.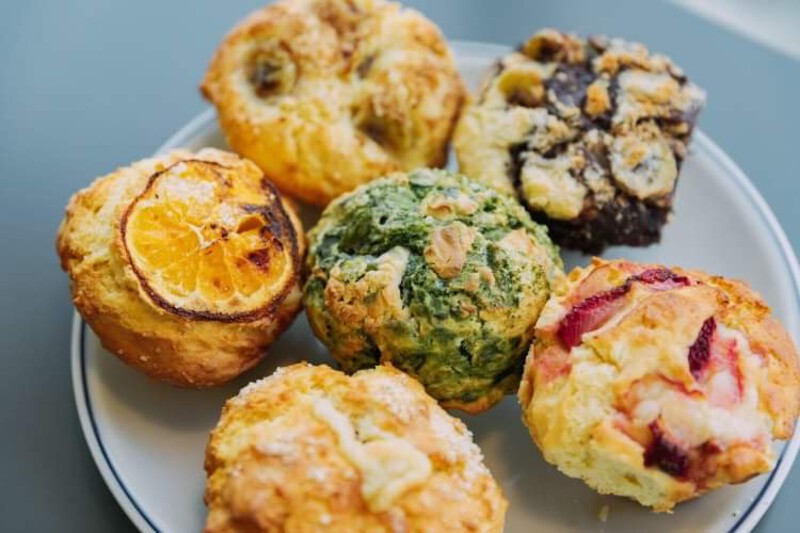 If you've been to their sister store before, you'll know that their muffins are a must-try. They come in a range of seasonal flavors featuring plenty of fruit and other natural ingredients. These muffins are BIG—both in size and taste—while not overly sweet.
If you're hungry for lunch, they also serve curries and other light meals.
Details
Hours: 9:00 to 18:00
Holidays: Tuesdays and 1st, 3rd, and 5th Monday
Address: 1607-12 Tsuruga, Nagano City
Access: A 13-minute walk from Nagano Station or a 3-minute walk from Shiyakusho-mae Station (Nagano Dentetsu line)
Honorable mention: Tully's Coffee (Ivy Square)
A popular Japanese coffee chain with outdoor seating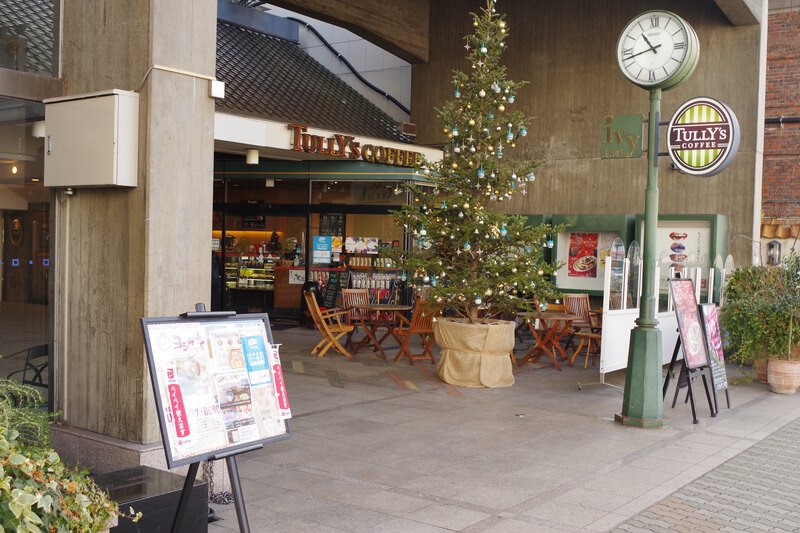 On the way to this ubiquitous Japanese coffee chain, you'll pass two Starbucks and another Tully's—what makes this one worth the visit? Well, while the coffee will probably taste the same as any of its other locations, this particular one has something else that you'll be hard-pressed to find in Nagano City: covered outdoor seating.
It sits on the first floor of Ivy Square, a building next to Minami Chitose Park near the station. The building overhangs the cafe, creating a covered patio space that is perfect for relaxing or studying in (almost) any kind of weather.
Details
Hours: 7:30 to 21:00 (Sunday and public holidays: 8:00 to 19:00)
Holidays: none
Address: Ivy Square 1F, 1-3-7 Minami Chitose, Nagano City
Access: a 5-minute walk from Nagano Station
Conclusion
While Nagano City has its fair share of major coffee chains (you'll pass three Starbucks on your way to Zenkoji!), it also has a growing coffee scene with plenty of great local cafes and roasteries, many of which have opened in the past few years. On your next visit to Nagano's capital, be sure to pay them a visit and relax with a great cup of coffee.
Update:2020/12/24