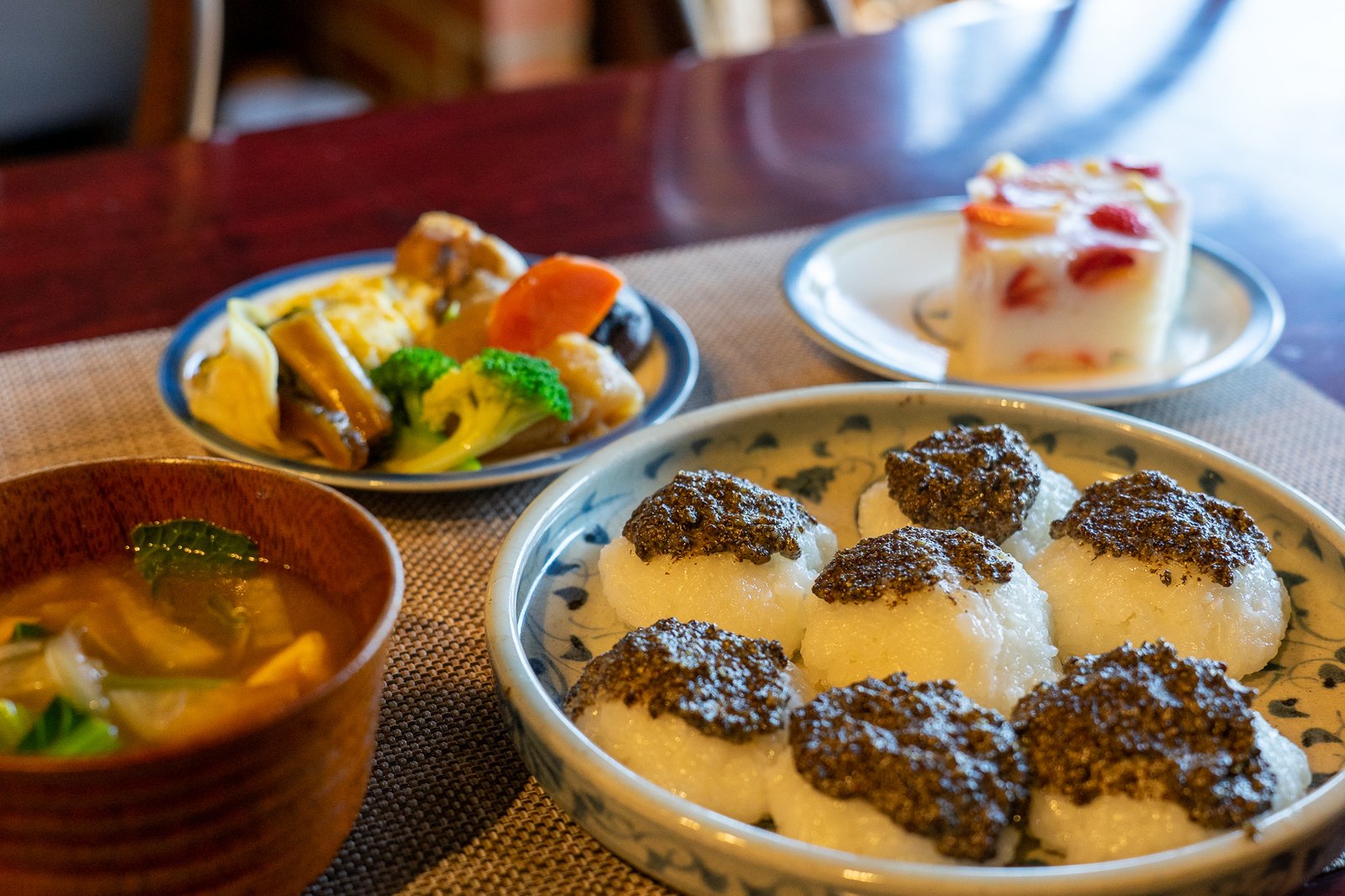 Eat your way across Nagano while discovering and delighting in the Prefecture's distinct mountain cuisine.
A Foodie's Three Day Trip Through Nagano
Trip Highlights
Dine in luxury as the scenery rolls by while riding in a restaurant train
Snack at the food stalls while making a pilgrimage to Zenkoji Temple.
Indulge in Obuse's famous chestnut sweets.
Head to mystical Togakushi and eat the best soba noodles – the ones you make yourself!
Stay at a castle town and enjoy a delicacy as the samurai did
Cook a homestyle meal with a grannie at her home in the countryside
Itinerary
Day 1: Gourmet Train, Temple Town and Chestnut Village
Ride the Rokumon Train to Nagano City stopping at Zenkoji Temple before taking a side trip to Obuse.
Hokuriku Shinkansen to Karuizawa (67 min.)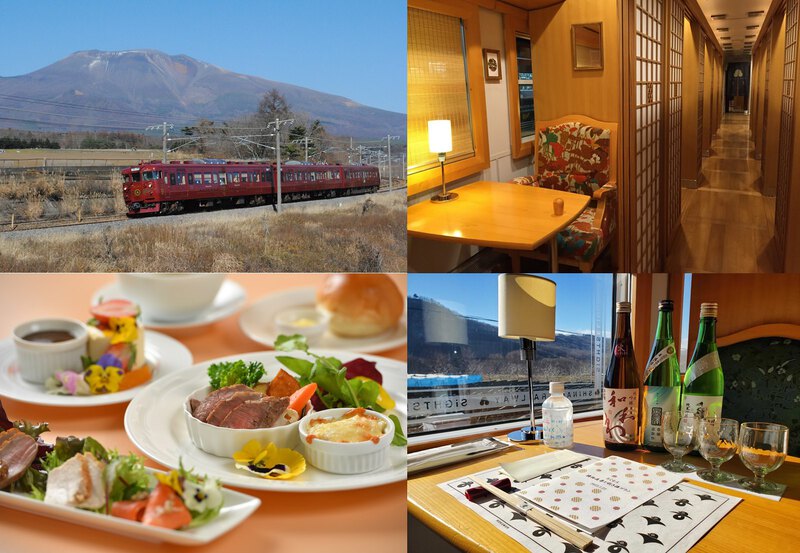 Ride Shinano Railway's luxurious Rokumon Train from Karuizawa to Nagano Station. Enjoy a gourmet meal prepared by a local chef as you watch the mountains and countryside roll by.
13:00 Zenkoji Temple and the Nakamise-dori Street Shops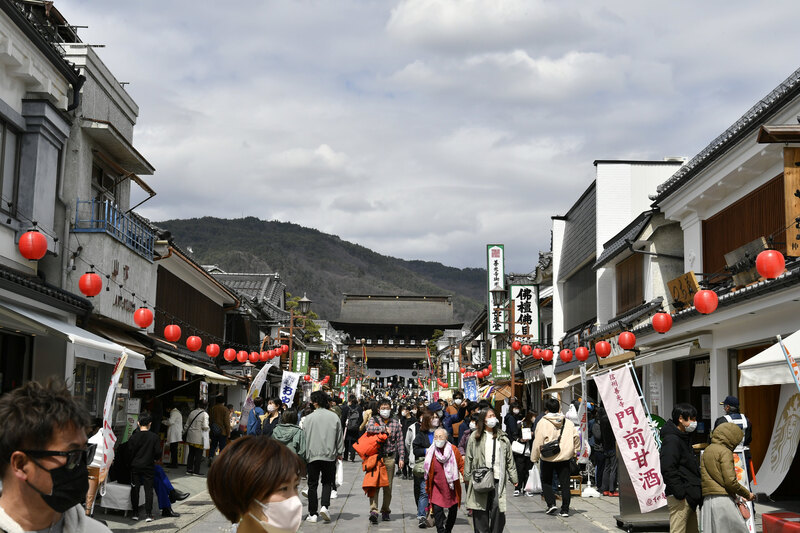 From Nagano Station walk or take a bus to venerable Zenkoji Temple, stopping at the many shops along Nakamise-dori Street. Here you can sample many of Nagano's traditional specialties, such as oyaki dumplings, gohei mochi (sweetened sticky rice) and miso-infused soft-serve ice cream. After making a pilgrimage to Zenkoji, walk through the Gondo Shopping Arcade to Gondo Station.
Nagano Dentetsu train to Obuse (21 min.)
16:00 Chestnut Sweets in Obuse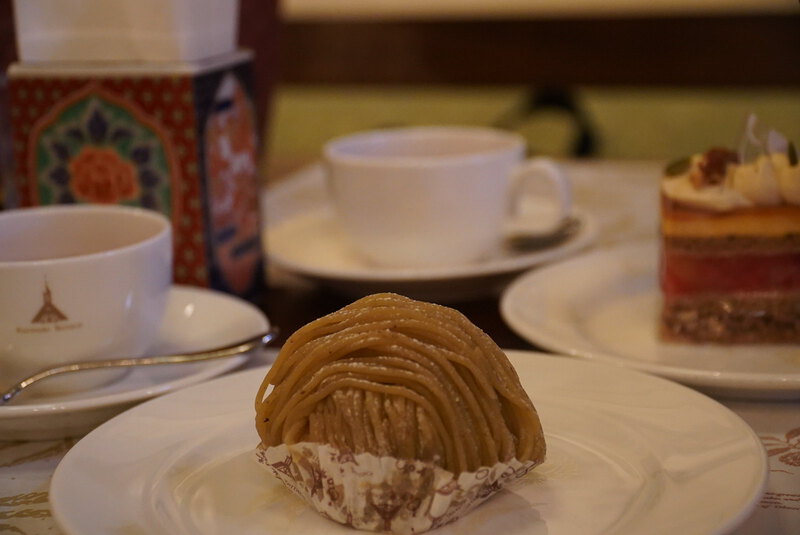 Obuse is a town famous for the woodblock print artist Hokusai and for chestnut sweets. Try one of the many shops specializing in delectable chestnut confectionaries.
Nagano Dentetsu train to Nagano Station (24 min.)
Hotel in central Nagano City
Day 2: Soba Making and Wild Game Cuisine
Go up to Togakushi to take in the spiritual power of Okusha Shrine, then make soba noodles using Togakushi's famous buckwheat. Afterward, head to Matsumoto for gibier.
8:30 Depart Nagano Station
Alpico bus Route 70 (68 min.)
9:40 Togakushi Okusha Shrine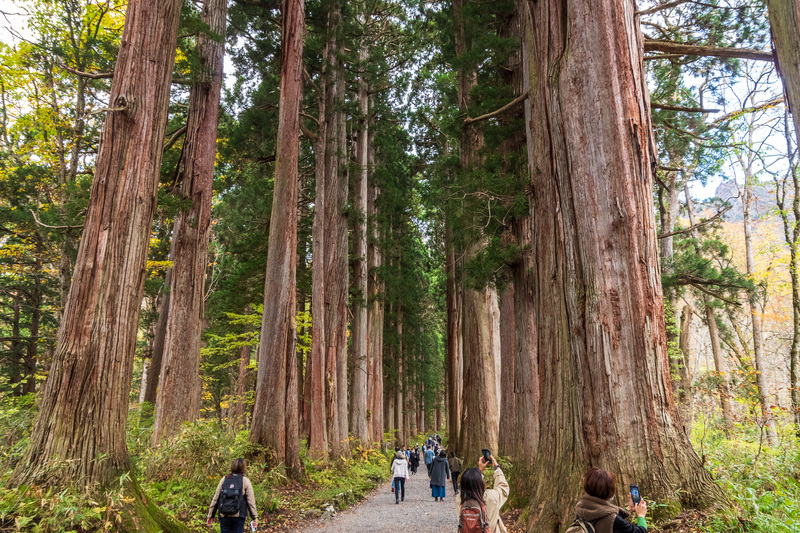 Togakushi Okusha Shrine is popular as a mystical "power spot," especially the ancient cedar trees that line the path. The two-kilometer walk is sure to give you an appetite for Togakushi's specialty: soba.
12:20 Depart Togakushi Okusha
bus to Soba Museum (22 min.)
12:45 Soba-Making Lesson at Togakushi Soba Museum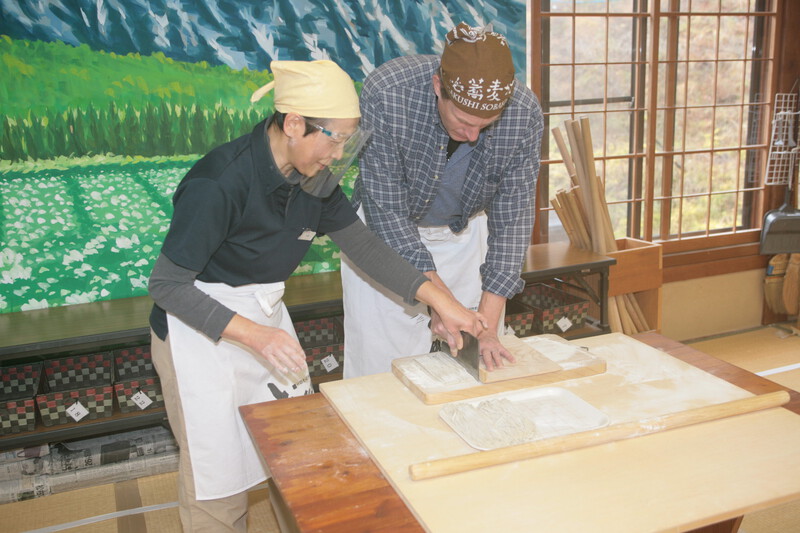 Experience making soba (buckwheat) noodles in Togakushi, one of Nagano's most famous soba-growing regions. Afterwards, eat the noodles you made at the museum's restaurant.
bus to Nagano Station (56 min.)
16:00 Depart Nagano Station
JR Limited Express "Shinano" to Matsumoto Station (53 min.)
17:00 Matsumoto Castle and Nawate-dori and Nakamachi-dori Streets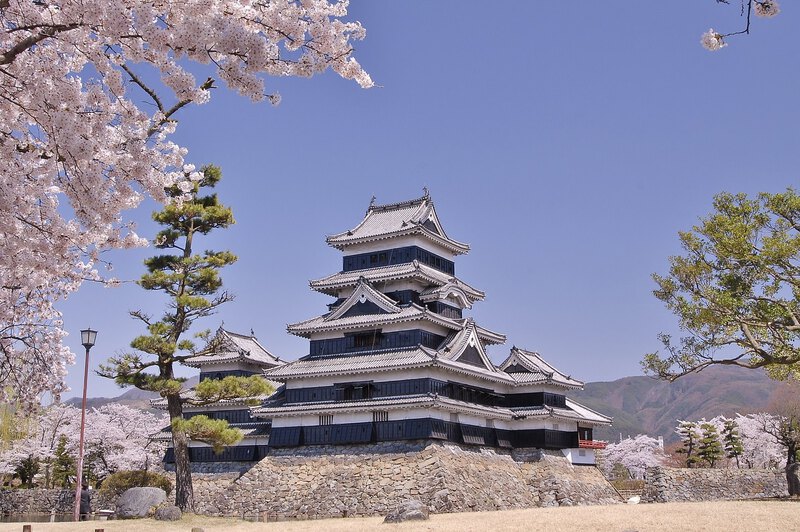 A short walk from the station, Matsumoto's famous castle is arguably one of Japan's top 3 historical castles. Befitting a castle town, there are several streets lined with various merchants' shops. Nawate-dori and Nakamachi-dori Streets have many specialty stores, cafes, bakeries and ice cream shops that a foodie would love.
19:00 Wild Game for Dinner at Restro Rin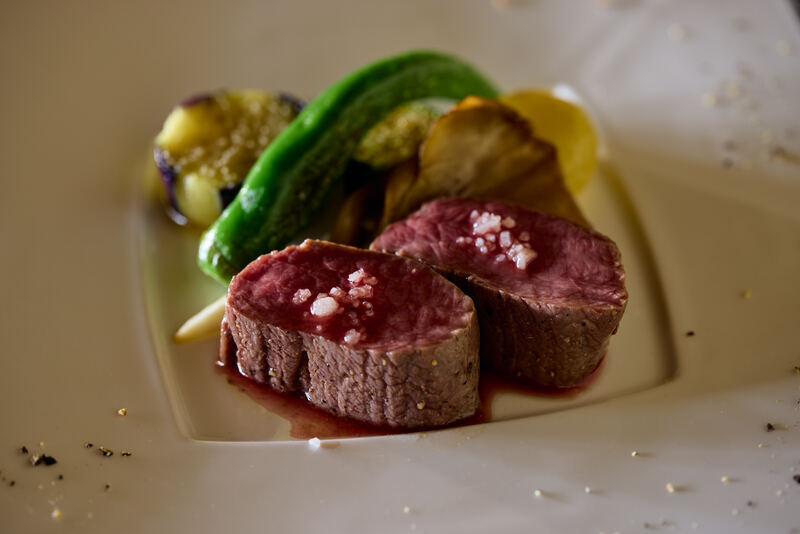 With Nagano's mountains and forests filled with deer, wild boar, rabbits and occasionally bears, wild game is a popular menu item at local restaurants, such as Restro Rin in central Matsumoto.
Hotel in central Matsumoto City
Option: Japan's Largest Wasabi Farm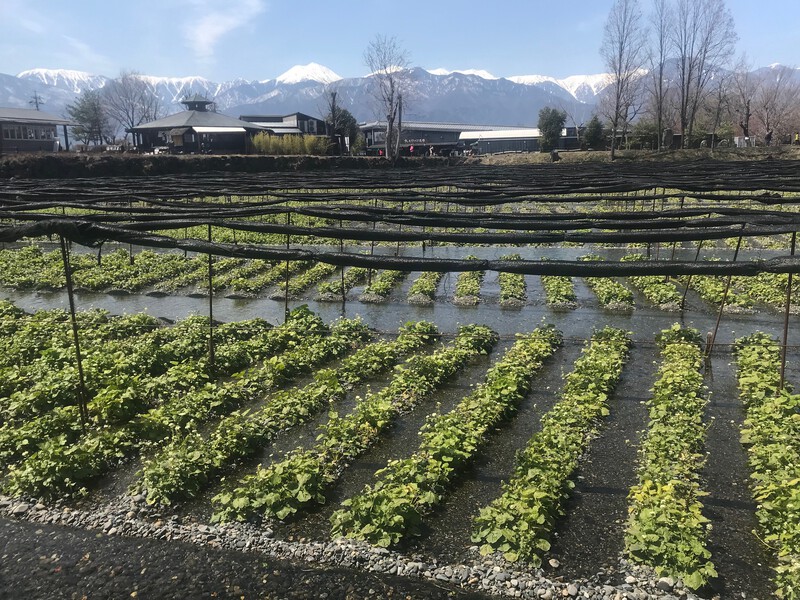 Daio Wasabi Farm just to the north of Matsumoto is Japan's largest, with wasabi grown in clear spring water and snowmelt from the Japanese Alps.
Day 3: Coffee House Breakfast, Lunch with a Country Grandma
After taking breakfast at a local coffee shop, hop on the train to Chino and head out to the countryside to cook lunch with a grannie.
7:30 Coffee Shop breakfast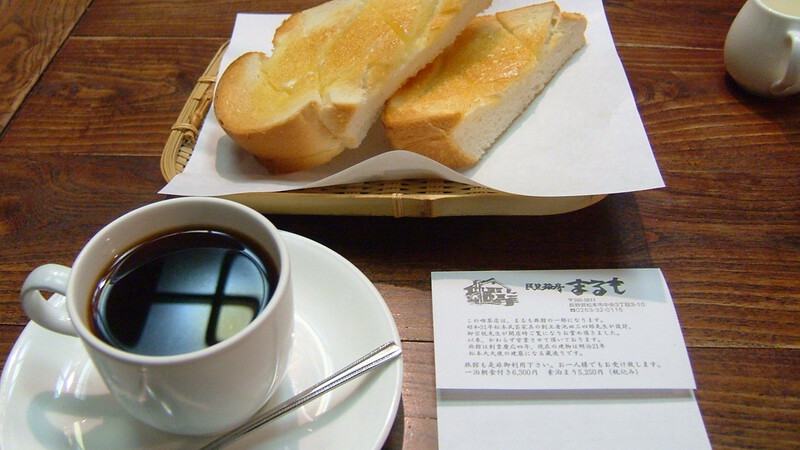 Start the day with a breakfast set at one of Matsumoto's iconic coffee shops.
JR local train for Kofu (45 min.)
9:28 Arrive at Chino Station
9:30 Chino City "Cook with a Grannie" Activity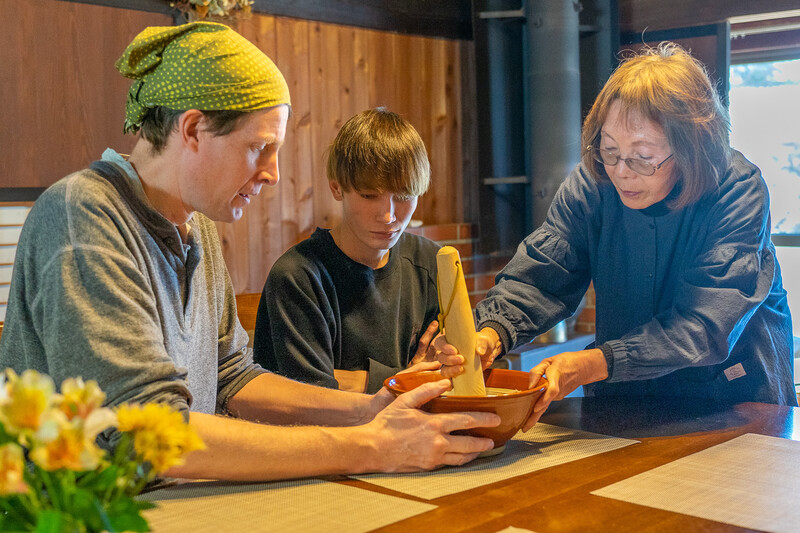 Cooking lesson by a countryside grannie teaching homestyle recipes. Learn about Chino's unique cuisine through a hands-on cooking course, then everyone shares a meal together. Interpreter available.
See details here.
Map