See Nagano in a New Light with Aerial Photography by Drone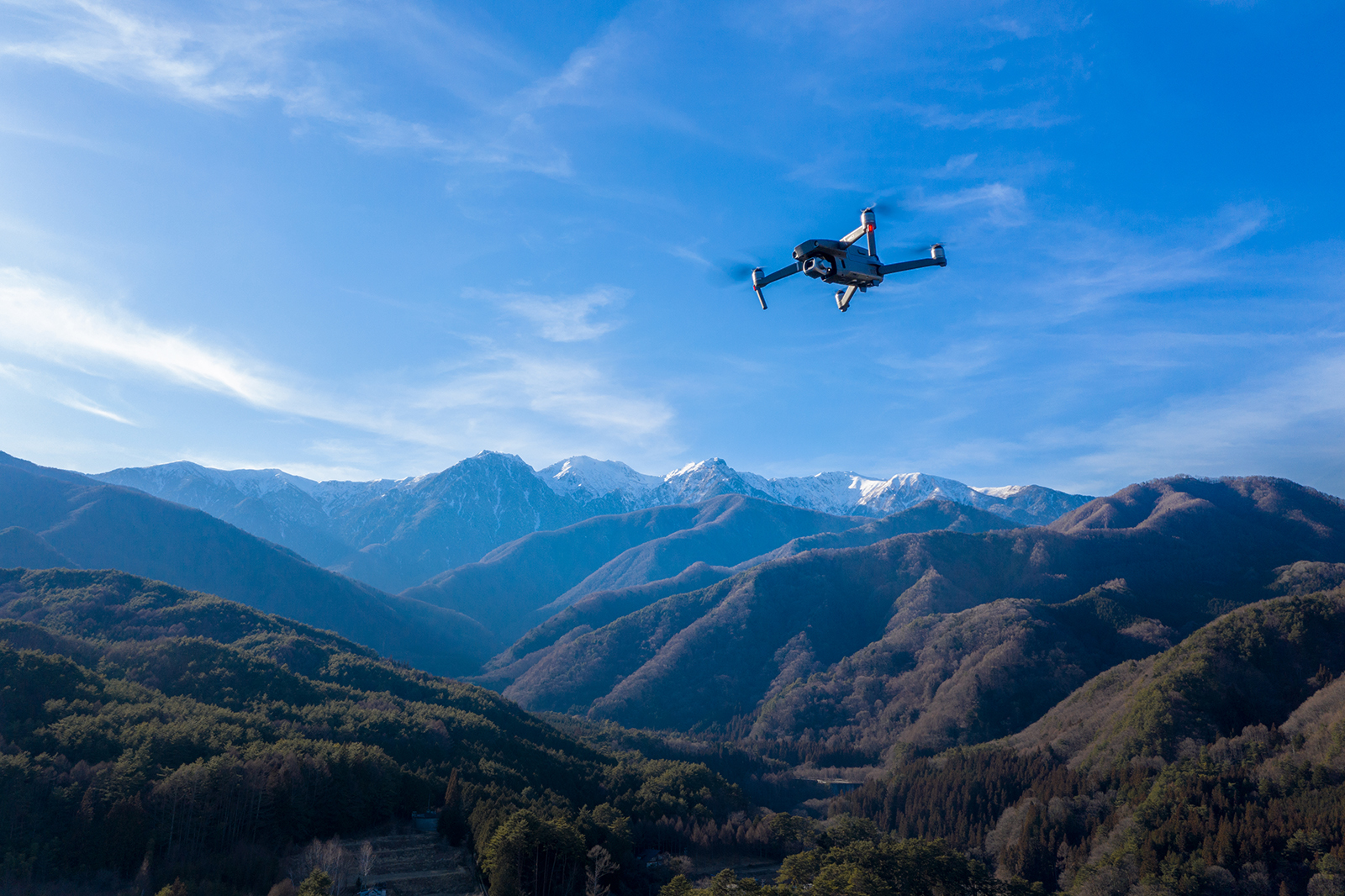 Drone aerial photography is becoming more and more popular, now an important part of many traveler's travel kits. Nagano has attracted attention among destinations in Japan for its accessibility for drone enthusiasts.
The drone is a flying camera

Experience travel in a whole new way in Nagano with a drone at your side
While once flown mainly by RC enthusiasts, drones have more recently become a tool of travelers to experience destinations in entirely new ways. For personal drones, DJI could be called a world standard. We spoke with Yoshiyuki Kawanaka, who is in charge of marketing at DJI Japan, about drones and travel.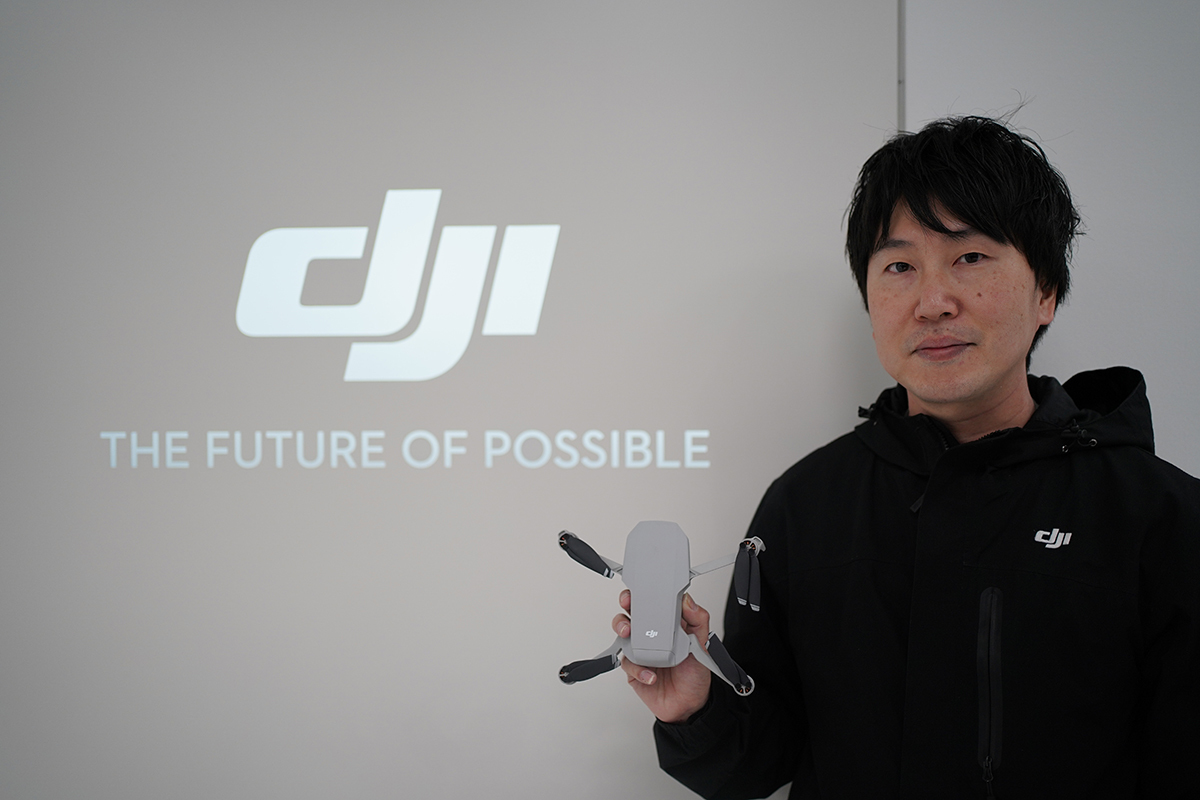 DJI's aerial drones differ greatly from radio-controlled helicopters in that they focus on shooting rather than flying. Kawanaka says, "We call it a flying camera. Keeping in mind that when shooting from the sky, where you fly it is very important, so the number of people who take their shooting locations into consideration when traveling is increasing."
According to Kawanaka, Nagano Prefecture is the most recommended prefecture for aerial photography with drones. There are two reasons. One is, of course, magnificent nature, which most people would agree is worthy of aerial photography. And one more important thing is having an environment that allows the flying of drones.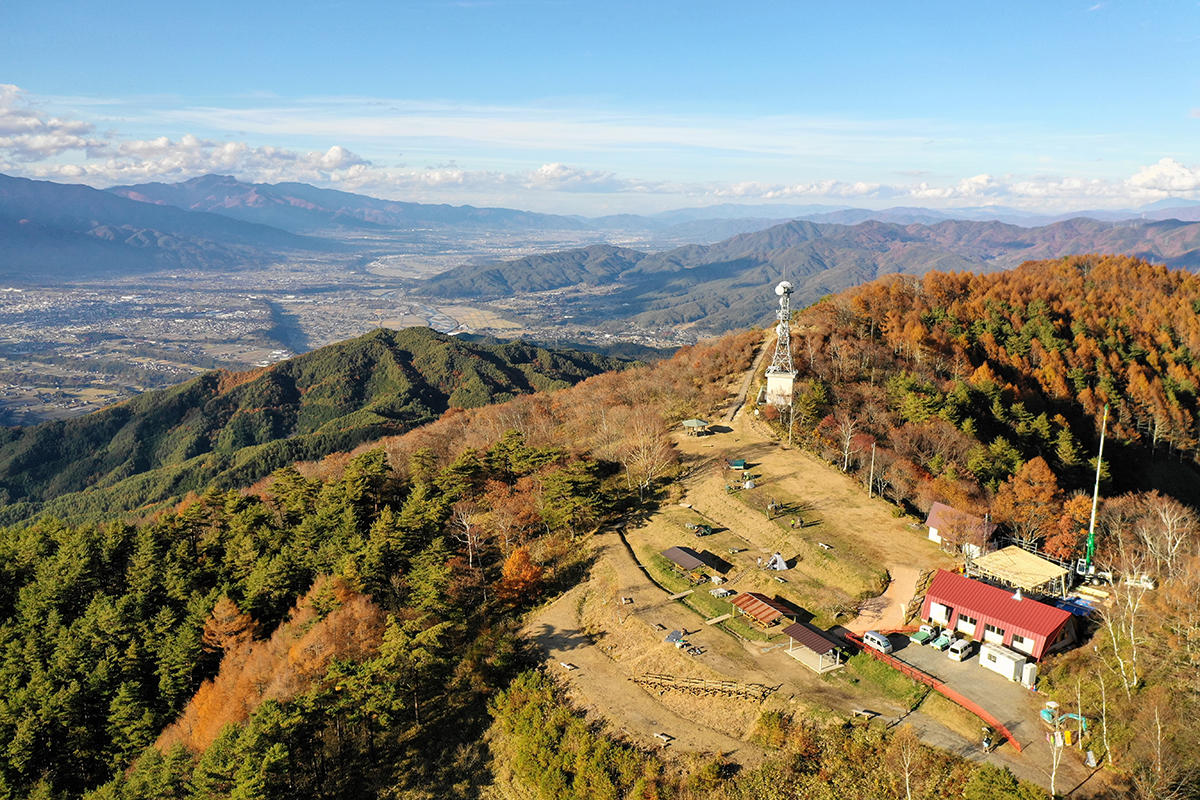 "Drones are not something that you can fly just anywhere, you need to think about where you can fly them," says Kawanaka. DJI has been hosting a drone aerial photography tour in cooperation with Komagane City, and has also held the Nagano Drone Short Film Contest 2019 for all of Nagano Prefecture. Because Nagano has many areas without flying restrictions and also has the understanding of local governments, it is a great place for using drones. Mr. Kawanaka says, "Nagano Prefecture is rare in Japan in terms of drone aerial photography. It is a very blessed prefecture."
To improve your skills, prioritize smooth shots over fancy aerial maneuvers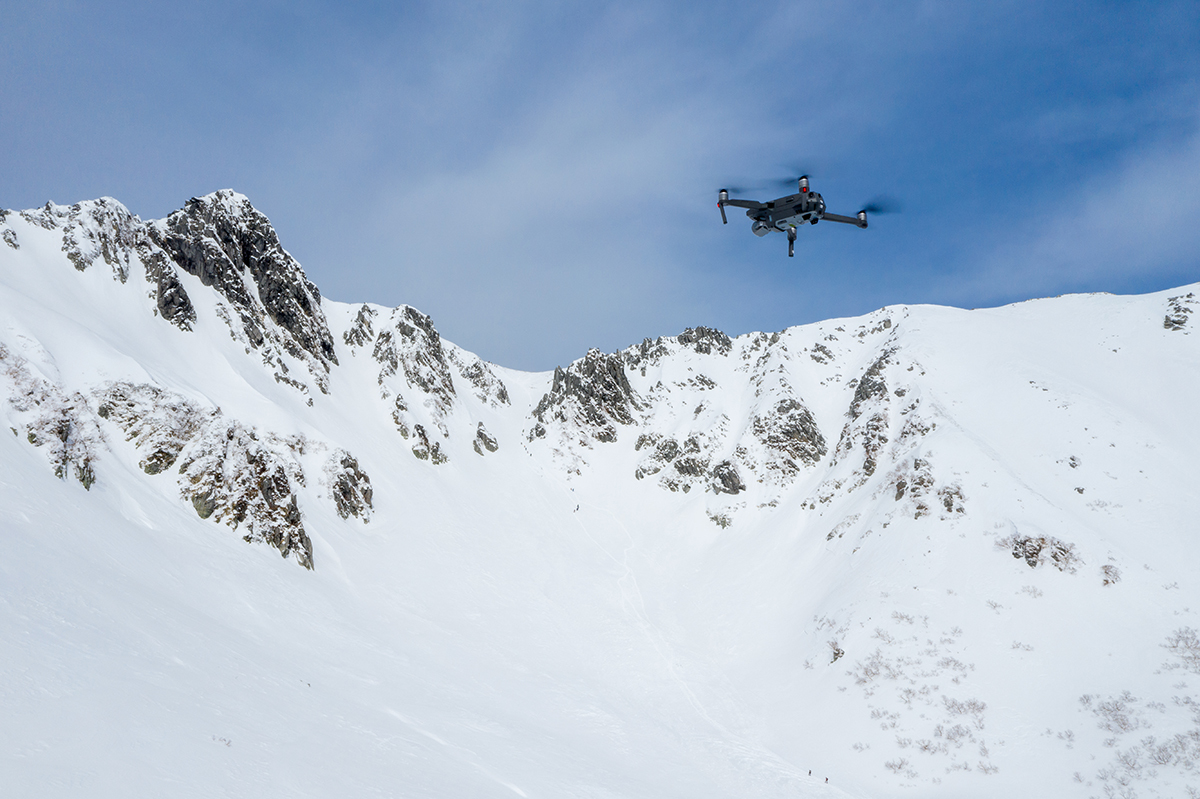 "You'll improve your flying skills if you are conscious of taking quality images and enjoying them, rather than just flying itself," says Kawanaka. Finding the right altitude and flight speed is important for making smooth, impressive shots. In addition to the joy of flying the drone, you can then share your travel videos with your friends and bring joy to them too.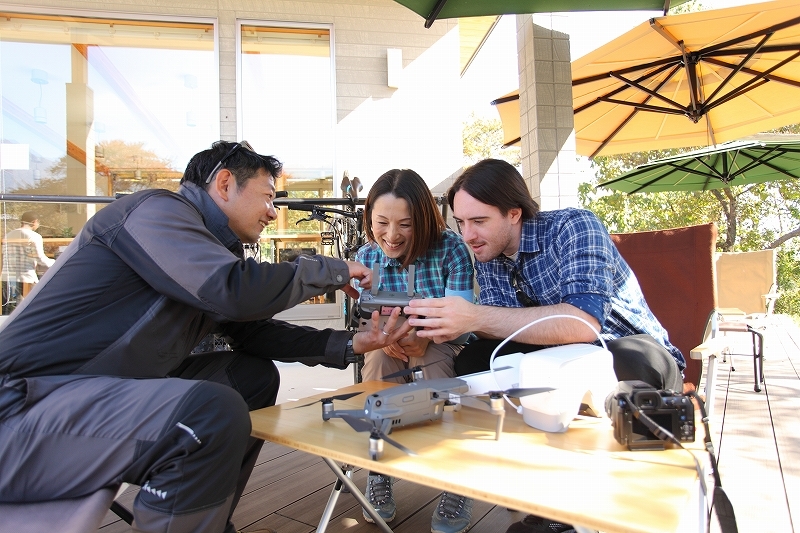 It is very important to know in advance where you want to shoot. Knowing about any flight restrictions or obstacles in advance will make your experience much smoother, and in addition, by adhering to laws and regulations such as the Aviation Act and other local rules, we can help facilitate the creation of new droning spots. Also, be sure not to fly unreasonably close to people, buildings and roads. Flying a drone allows you to see yourself on the ground from high in the sky—giving you an otherwise unattainable view of the scenery around you. Please fully experience the nature of Nagano Prefecture and share the excitement with your friends.
Enjoy the majestic nature of Nagano from the sky
Komagane is now one of the hottest spots in Nagano prefecture for aerial photography. In this area overlooking the magnificent Central Alps, we have been hosting fascinating drone aerial photography tours for quite a while. The dynamic landscape around Mt. Kisomagatake and Mt.Houken is now considered "a drone paradise."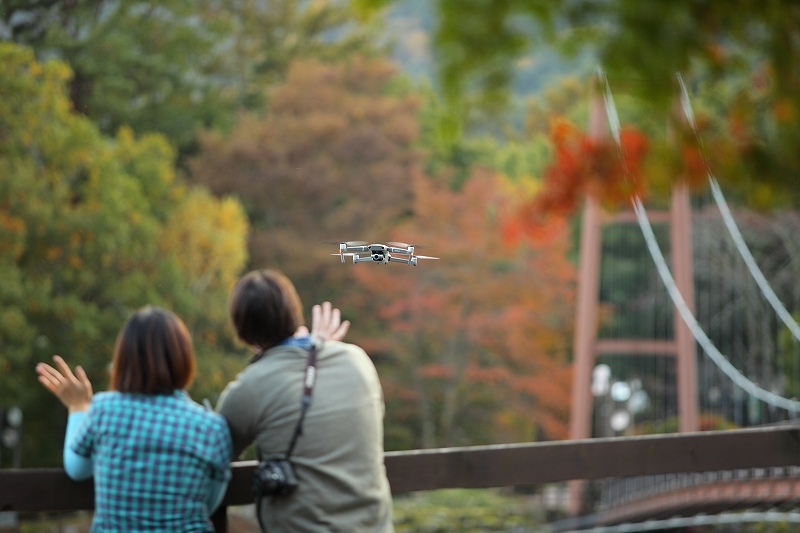 You can check no-fly zones on the web before traveling, but it's not easy to look them up individually. In Nagano Prefecture, locations that were used for the "Nagano Drone Short Film Contest" are often flyable with a certain understanding of the local government and the local government. However, the contest has ended, so be sure to check before you go.
[Information] The Komagatake Ropeway will be closed for the time being because it is judged by inspection that construction is necessary to ensure safe operation. We will inform you about the resumption of operation as soon as we know the situation.
https://www.chuo-alps.com/lang/en/
Locations from the Nagano Drone Short Film Contest 2019
* This list is only for contents holding. Please contact us in advance if you are interested.
Shooting Area
Notes when flying
Contact
Mt.Takakariyama
(Omachi)
We recommend the purchase of paid empty tickets with insurance premiums.
Omachi City Industrial Tourism Department Tourism Division
mitu-miyasaka@city.omachi.nagano.jp
0261-23-4081
Lake Suwa
(Okaya)
Please submit river temporary use application to Suwa construction office maintenance section.
Okaya City Hall Commercial Tourism Division
0266-23-4811
Lake Hijiri
(Omi)
Shooting is possible only on weekdays.
Hijiri-Kogen Tourist Information Center
omi@vill.omi.nagano.jp
0263-67-2133
Miminesan Observatory
(Miasa)
Hijiri-Kogen Tourist Information Center
omi@vill.omi.nagano.jp
0263-67-2133
Schöngarten omi
(Omi)
Hijiri-Kogen Tourist Information Center
omi@vill.omi.nagano.jp
0263-67-2133
Lake Okiso / Misogawa Dam
(Kiso)
The standard of colored leaves is from late October to early November. Please check the situation with the Water Resources Agency, Misogawa Dam Management Office (0264-36-3111) before shooting.
Kiso Village Tourist Association
kisokankou@kisokankou.com
0264-36-2543
Lake Matsubara / Lake Nagako
(Koumi)
This is the recommended area for shooting autumn leaves. Attach an armband that indicates that you are shooting.
Koumi Town Hall Industrial Construction Section
kankouka@koumi-town.jp
0267-92-2525
Along Chikuma River in Koumi Town
(Koumi)
This is the recommended area for shooting autumn leaves. The area between the government office and Matsubarako Station is subject to shooting. Attach an armband that indicates that you are shooting.
Koumi Town Hall Industrial Construction Section
kankouka@koumi-town.jp
0267-92-2525
Senninzuka Park
(Komagane)
Komagane Tourism Association
annai@city.komagane.nagano.jp
0265-81-7700
Komakusa Bridge
(Komagane)
Komagane Tourism Association
annai@city.komagane.nagano.jp
0265-81-7700
Jinmagatayama Campsite
(Nakagawa)
Nakagawa Village Tourist Association
0265-88-3001
Mt.Asama
(Komoro)
Wear an armband and bibs that indicate that you are shooting. Check in advance which routes can be accessed. (Because it is in a national park, contact the Manza Office for Nature Conservation ( 0279-97-2083 ) in advance. please)

* Notes on using drones in national parks
Komoro City Economic Department Commerce and Tourism Division Tourism Exchange Section
kanko@city.komoro.nagano.jp
0267-22-1700(phone extension 2211)
Uchiyama Farm Campsite
(Saku)
We will tell you the instructions, so please contact us in advance such as the shooting date.
Saku City Economic Department Tourism Division
kanko@city.saku.nagano.jp
0267-62-3285
Gorobei Water-Way
(Saku)
We will tell you the instructions, so please contact us in advance such as the shooting date.
Saku City Economic Department Tourism Division
kanko@city.saku.nagano.jp
0267-62-3285
Kasuga Onsen
(Saku)
We will tell you the instructions, so please contact us in advance such as the shooting date.
Saku City Economic Department Tourism Division
kanko@city.saku.nagano.jp
0267-62-3285
Tatsuoka Castle Goryokaku
(Saku)
We will tell you the instructions, so please contact us in advance such as the shooting date.
Saku City Economic Department Tourism Division
kanko@city.saku.nagano.jp
0267-62-3285
Takabocchi Plateau
(Shiojiri)
Flying is prohibited on the ranch. Please do so within the aviation laws and be careful not to risk other tourists.
Shiojiri City Hall
kanko@city.shiojiri.lg.jp
0263-52-0886
Lake Nojiri
(Shinano-machi)
Attach an armband that indicates that you are shooting.
Shinshu Shinanomachi Tourism Association
info@shinano-machi.com
026-255-3226
Togakushi Mirror Pond, Togakushi Ranch, Okushohana Nature Park (until November 4), Okushohana Valley
(Nagano)
Please confirm when you can shoot.
Nagano Sightseeing Convention Bureau
026-223-6050
Momosuke Bridge (Nagiso Town)
Please be careful to passers-by. In the event that it interferes with tourists, you may be asked to cancel your flight.
Nagiso Town Hall Industrial Tourism Division
kankou@town.nagiso.nagano.jp
0264-57-2001
Minowa Dam Around Lake Momiji (Minowa Town)
Please submit river temporary use application to Ina construction office maintenance section.
Ina Construction Office Maintenance Section
0265-76-6847
`` Nagano drone short film contest 2019 ''
※However, the contest is over
Notes on drone shooting
Make sure to check if the shooting location requires an application from the Ministry of Land, Infrastructure, Transport and Tourism and obtain permission from the facility manager. This is especially true when shooting natural scenery, but be especially careful when shooting aerial areas with many people. Please take pictures while keeping your flight safe and without disturbing the surrounding people or third parties.

Flight rules for unmanned aerial vehicles (drones, radio control aircraft, etc.)
Flight rules for unmanned aerial vehicles as PDF (drones, radio control aircraft, etc.)
Announcement of Request for Comments on "Guidelines on Handling of Video and Other Images Captured by Drones on the Internet" (draft) (Ministry of Internal Affairs and Communications)
Notes on using drones in national parks
Avoid using in areas where rare wildlife inhabits and grows. Please refrain from using it in private spaces or places where users are concentrated. Please contact the National Park Management Office, Nature Conservation Office, etc. in charge of the place to fly in advance.

Use of drones in national parks (Shin-Etsu Natural Environment Office)
Update:2020/11/27