Traveling Around the Japanese Alps by Bus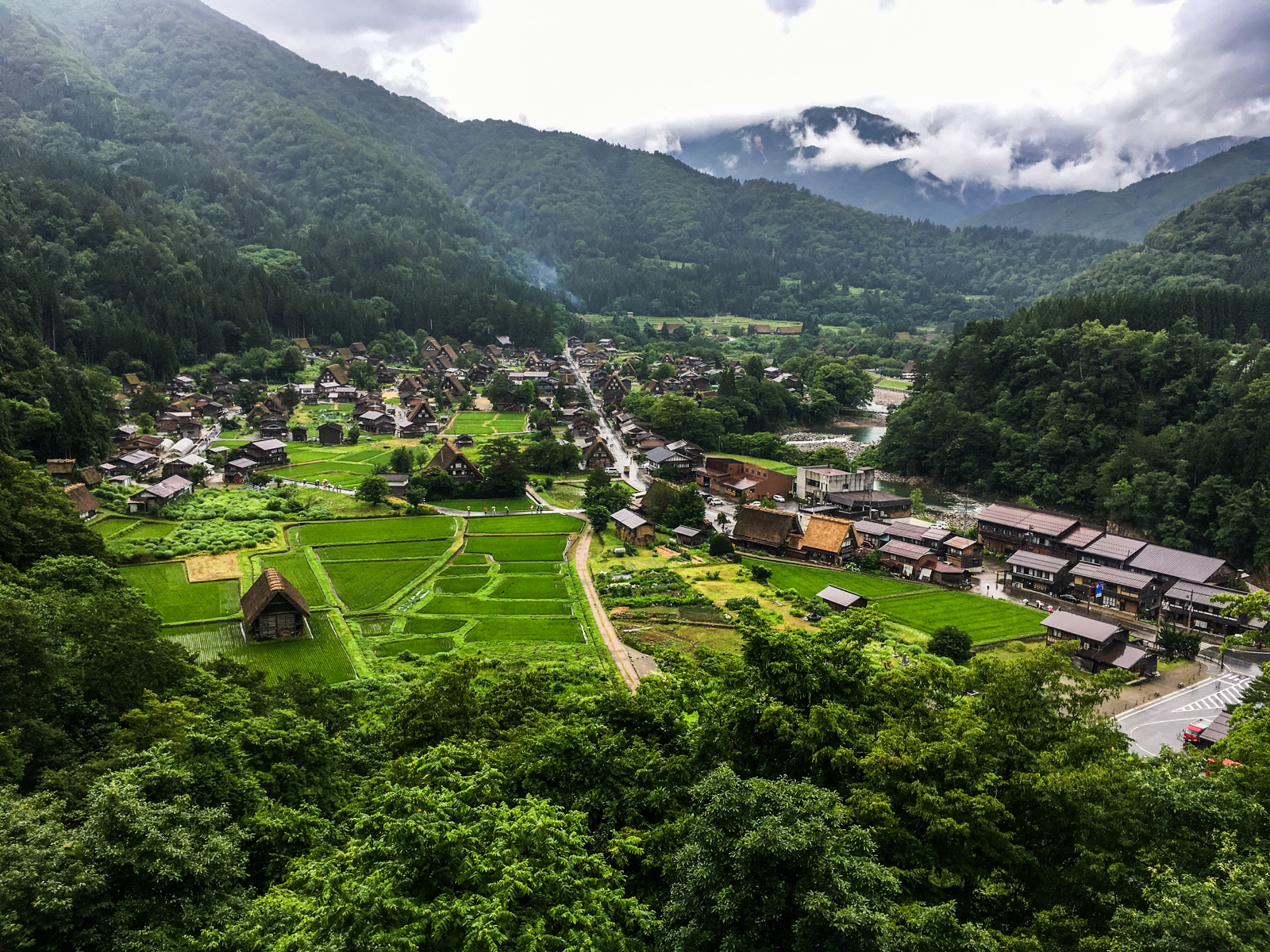 Beautiful nature and ancient towns are tucked away in the 3,000-meter-high mountains of the Japanese Alps. Explore hiking trails, hot springs, and castle towns on a three-day trip through the center of Japan.
The Hida Mountains straddle the borders of Toyama, Gifu, Nagano, and Niigata prefectures. Also known as the Northern Japanese Alps, these mountains rise to 3,000-meter heights.
These precipitous, natural barriers have separated the geographic center of Japan from cities like Kyoto and Edo, allowing unique rural communities and cultures to develop. Even today, you can see the remnants of small farming villages tucked away in steep valleys and old trade towns that retain their Edo period atmosphere.
Famous sights such as Matsumoto Castle, Takayama City, and Shirakawa-go are all within reach of the Japanese Alps. And who would want to miss the majestic scenery of the mountains from Kamikochi and Mt. Norikura?
Take a 3-Day trip to the Japanese Alps to enjoy the best it has to offer.
Table of Contents
Day 1: Matsumoto, Kamikochi, and Shirahone
Day 2: Norikura Kogen and Takayama
Day 3: Takayama and Shirakawa-go
Access around the Japanese Alps
Day 1: Matsumoto, Kamikochi and Shirahone
Matsumoto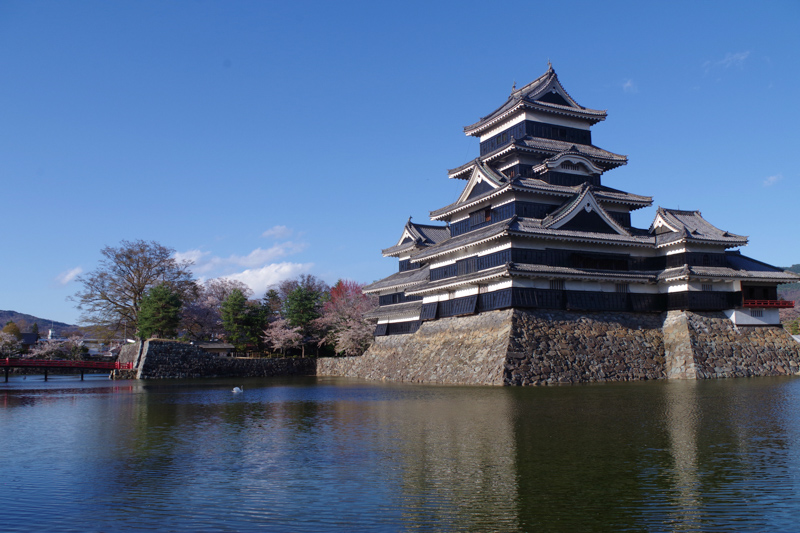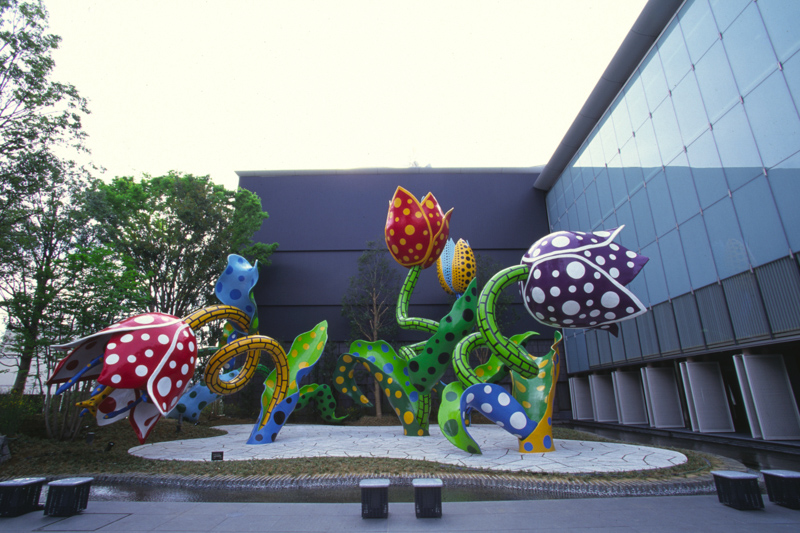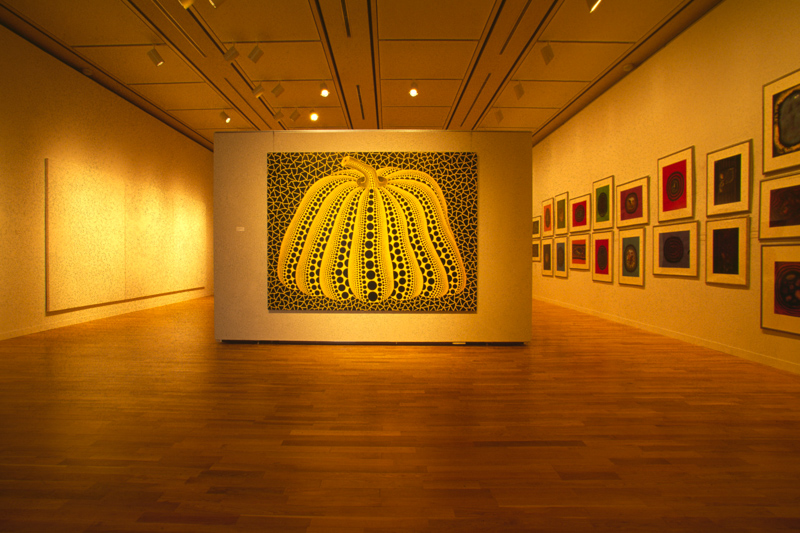 Matsumoto City, located in the middle of Nagano Prefecture, is famous for Matsumoto Castle. One of five national treasure castles in Japan, it fascinates visitors with its unique architecture and stunning black and white contrast.
Along the river just south of the castle are several streets which retain an atmosphere of times gone by, like the Showa-retro Nakamise-dori, sometimes called "Frog Street," and the Edo period-like Nakamachi-dori, lined with rows of white, earthen-walled storehouses. There are many souvenir shops selling Matsumoto crafts and stylish cafes and bakeries where you can relax and enjoy the scenery.
Before heading into the great outdoors, visit the Matsumoto City Museum of Art's permanent exhibition of the works of Kusama Yayoi, a native of the city. You'll see her characteristic polka dots many places throughout town, on flowers, on posters, and even on the city's buses.
If you love traditional Japanese woodblock prints, you may also want to check out the Japan Ukiyo-e Museum, a museum that features the largest single collection of Ukiyo-e prints in the world—the exhibitions, however, are admittedly small.
Getting to Kamikochi from Matsumoto
After taking in the castle and culture of Nagano's most creative city, begin your adventure into the heart of the Japanese Alps.
Take the Kamikochi line train from Matusmoto Station to Shinshimashima Station, then take the Kamikochi line bus to Kamikochi from there.
Kamikochi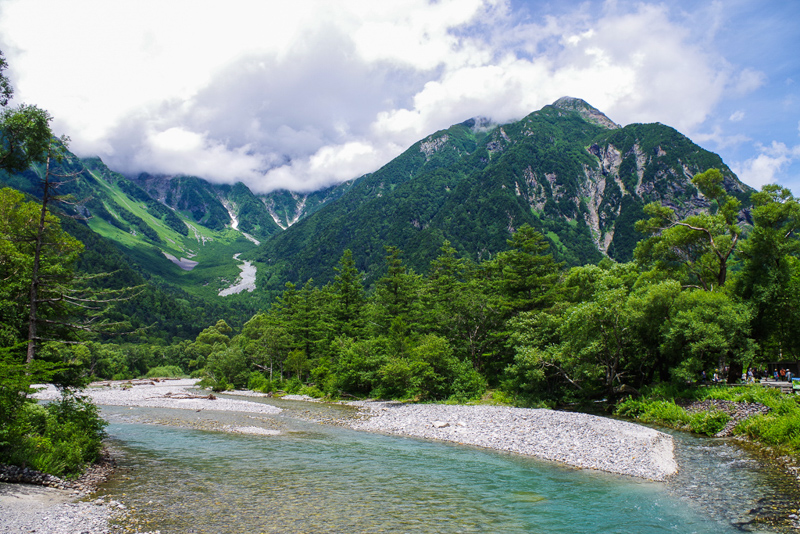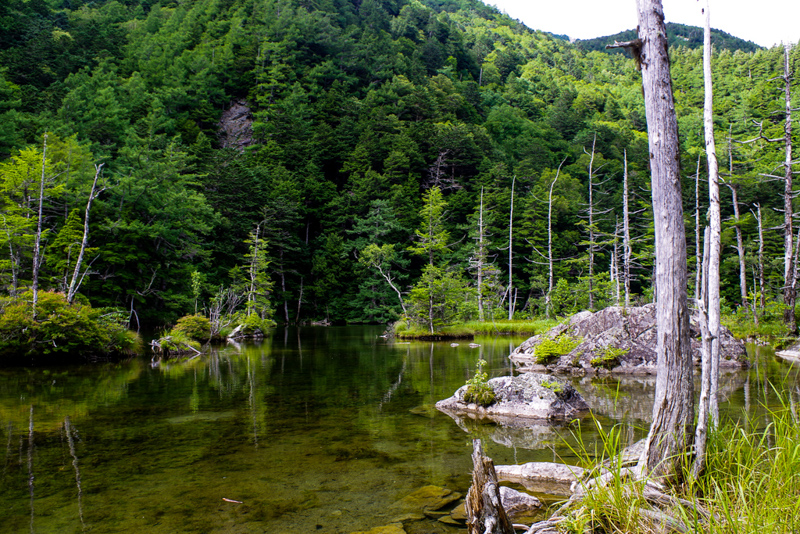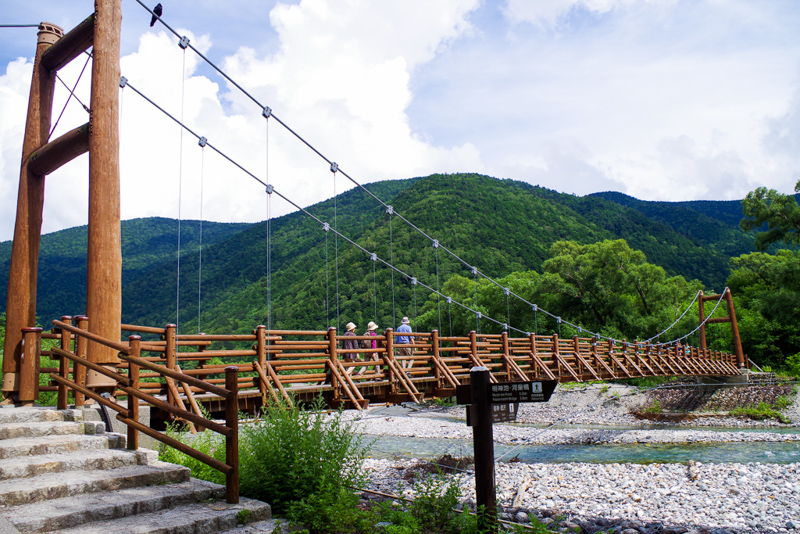 Kamikochi is a 1,500-meter-high basin that sits at the foot of the Japanese Alps. The views of the Hotaka mountains from the Kappa Bridge, with their palettes of verdant green, cerulean blue and glistening white, are simply stunning.
The flat basin is easy to walk, allowing almost anyone to enjoy the unspoiled nature of Chubu Sangaku National Park. Routes around the park start at just about an hour and can reach five hours or more, depending on how far up the river you want to go. There are also numerous mountain climbing routes to the alps' highest peaks, which range from single day to multi-day treks.
Some of Kamikochi's most scenic points include Taisho Pond, the Kappa Bridge, Myojin Pond, and Dakesawa Marsh. You can start at Taisho Pond and loop around them all in just about 4 to 4.5 hours.
After you've enjoyed trekking in Kamikochi, you can stay in nearby Shirahone Onsen.
Getting from Kamikochi to Shirahone
One direct bus to Shirahone departs from Kamikochi every day at 15:35, reaching Shirahone at 16:19. To reach Shirahone at a different time, take the Shinshimashima—Kamikochi line bus to Oyakidaki, then change to the Shirahone line bus from there.
Staying in Shirahone Onsen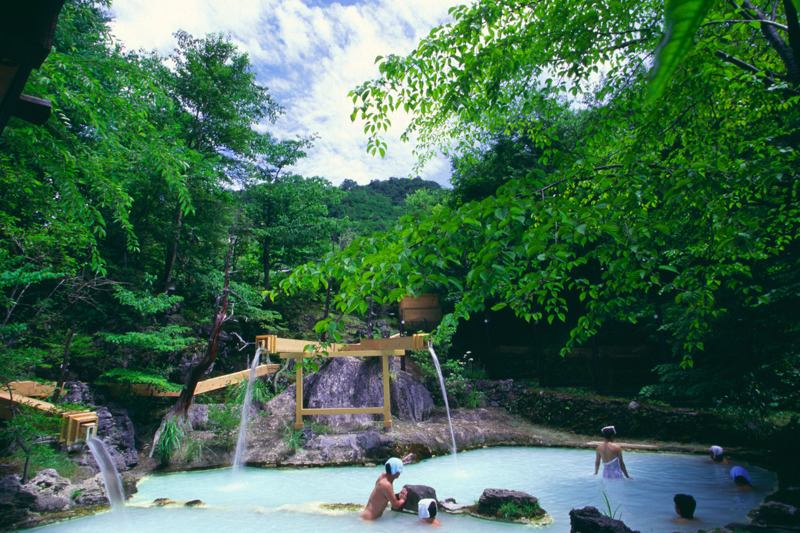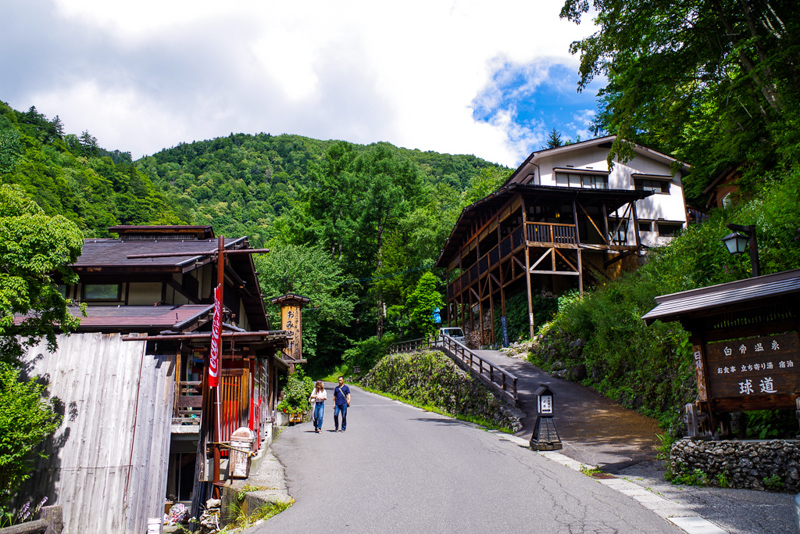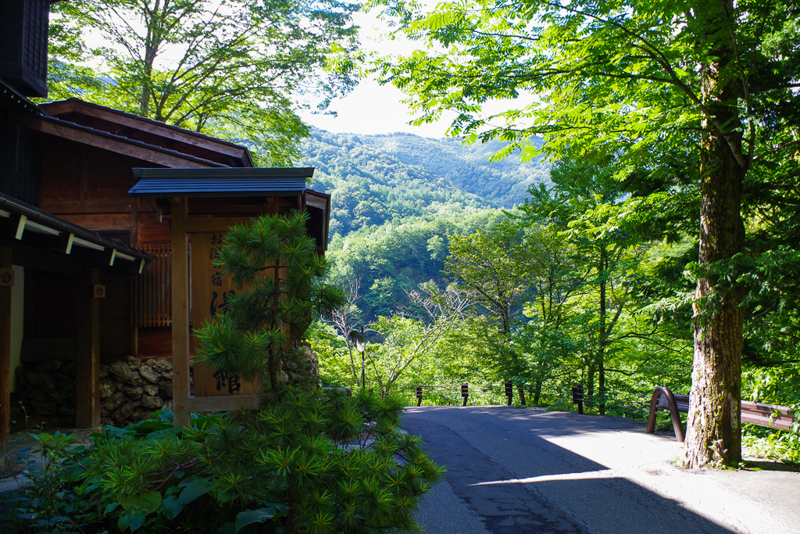 Shirahone Onsen, or "White Bone Hot Spring," is a secluded hot spring area known for its milky blue waters with powerful healing properties. People say that if you soak in the springs here for three days, you won't catch a cold for a whole year.
There are many hot spring hotels and traditional Japanese ryokan inns where you can relax the night away. The peaceful surroundings and healing waters will be a memorable and rejuvenating experience. Popular hotels include: Shirafune Grand Hotel, Yumoto Saito Ryokan, Awa no Yu, and Sansuikan Yugawaso.
Hot spring therapy, called touji, was once a common treatment for a variety of ills. Patients would bathe—and even drink—hot spring water, improving their circulation from both inside and out. For an authentic experience of Japan's hot springs, why not do the same? You can drink fresh hot spring water from several fountains around Shirahone, and the ryokan here even prepare their meals utilizing Shirahone's mineral-rich spring water. Delicious!
Day 2: Norikura and Takayama
In the morning, take the Kamikochi—Norikura—Shirahone line bus from Shirahone to the Norikura Kogen Tourism Information Center.
Norikura Kogen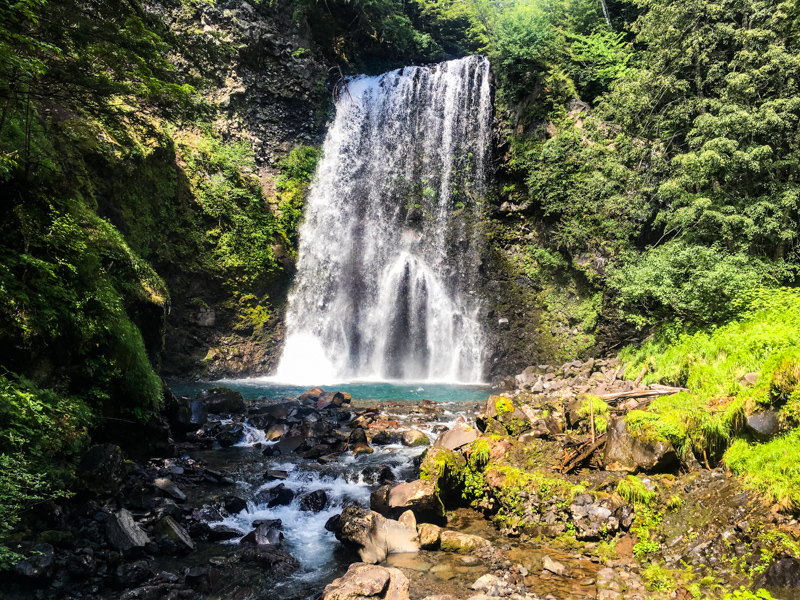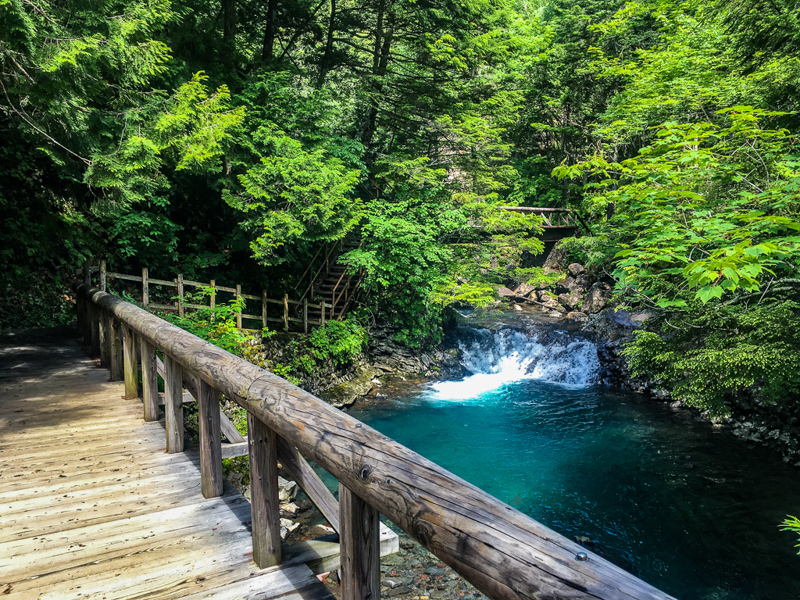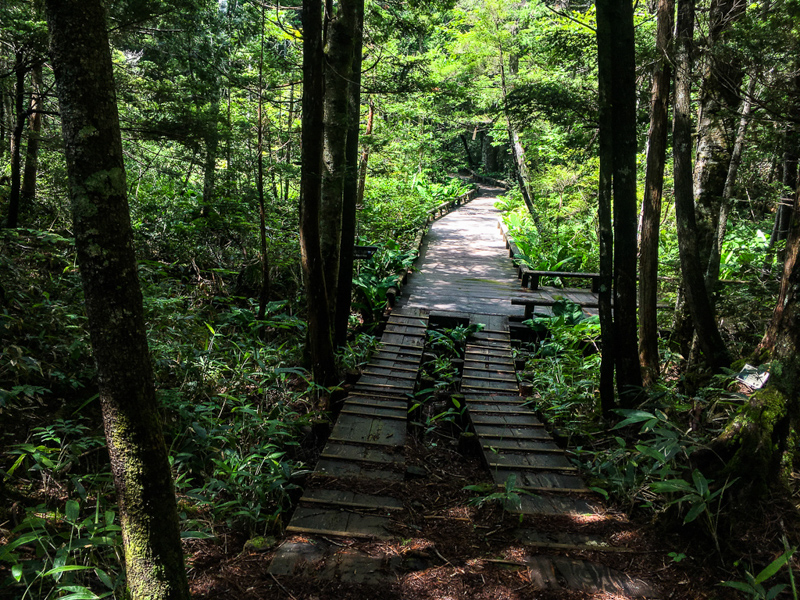 Norikura Kogen is a highland area at the base of Mt. Norikura, not far from Shirahone and Kamikochi.
The highest peak of Norikura, Kengamine, is 3,206 meters high and is the 19th tallest mountain in Japan. It is also the easiest three-thousander to climb in the country, as the Tatamidaira line bus takes you all the way up to an altitude of 2,716 meters. From Tatamidaira, you can make a round-trip hike to the top in just three hours.
There are also plenty of trails in the highlands below Mt. Norikura. From the Norikura Information Center, you can take a trail around many of the area's waterfalls and ponds. Zengoro Falls, a 21.5-meter-high and 8-meter-wide waterfall, is just a 30-minute walk from the center. (See Zengoro Falls in winter)
The trail is well maintained with many wooden bridges spanning the running rivers and staircases on steeper sections. Continuing on to Ushidome and Azami ponds, the trail lasts about 3 hours in total, ending back at the Norikura tourism center.
Getting to Takayama from Norikura
There are two ways to get to Takayama from Norikura.
One: from the Norikura Kogen Tourism Center, take the Norikura bus towards Shinshimashima/Kamikochi and get off at Oyako-daki. From there, cross the street and board the next bus heading towards Takayama.
Two: from Tatamidaira, take the Norikura—Hirayu bus to Honoki Daira, then switch to the Shinhotaka—Takayama bus headed to Takayama.
Takayama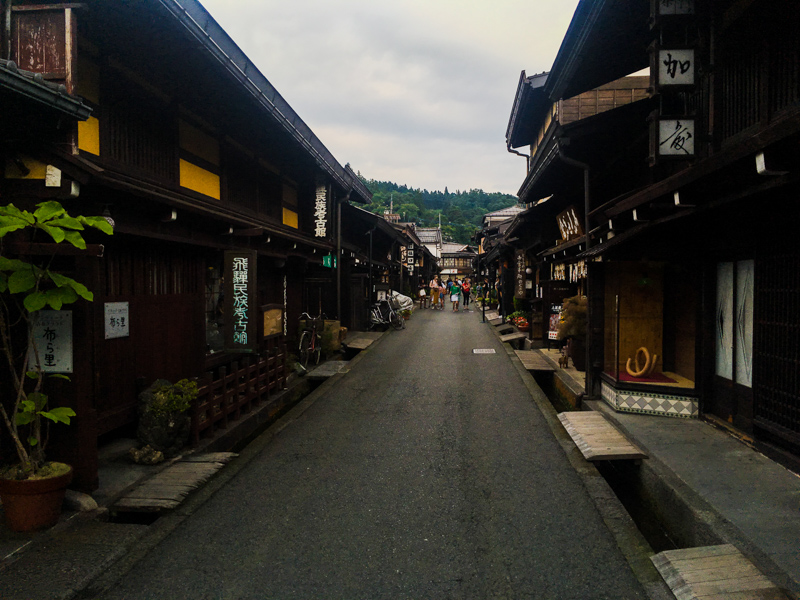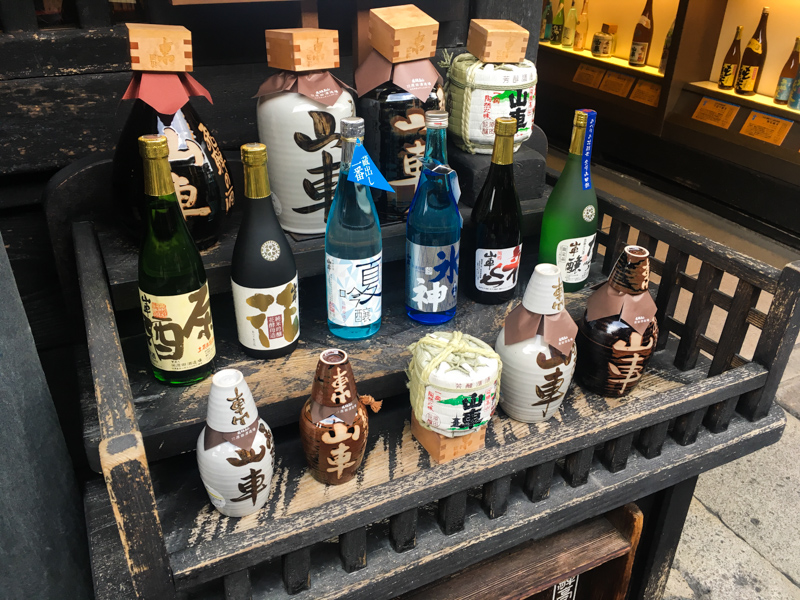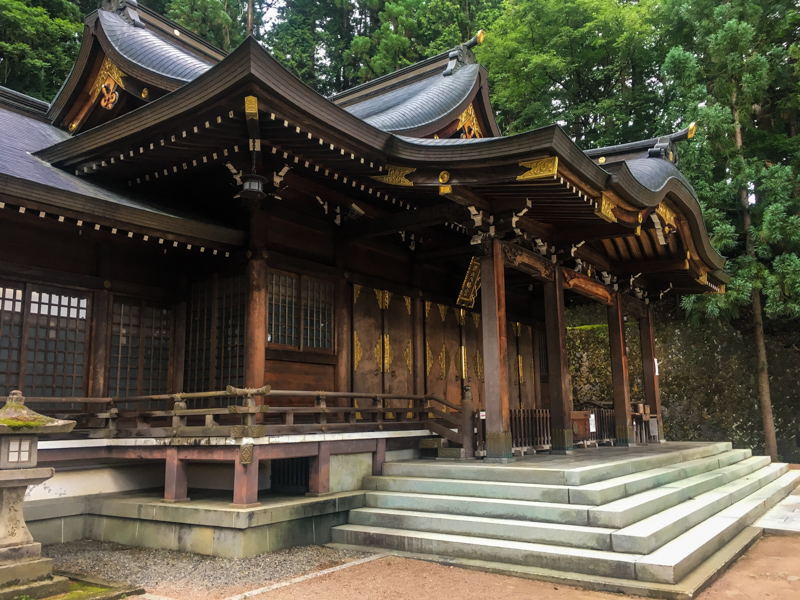 Takayama is located in modern day Gifu Prefecture to the west of the Japanese Alps. Thanks to the plentiful lumber in the area, Takayama prospered in woodworking and become famous throughout Japan for its skilled craftsmen and elegant products. Now, slices of Takayama's old Edo Period townscape can still be seen to the east of the Miyagawa River, where many shops and sake breweries still stand today.
The Takayama Festival (held in April and October) is one of Japan's most famous festivals, where extravagant wooden floats are paraded through the streets of old town. Showcasing the impeccable craftsmanship of Takayama's carpenters and woodworkers, some of the floats are even decorated with mechanical puppets called karakuri ningyo, which you can see performing during the festival.
If not visiting during the festival, you can still see some of its parade floats at the Yatai Kaikan exhibition hall next to Sakurayama Hachiman Shrine.
Stay in Takayama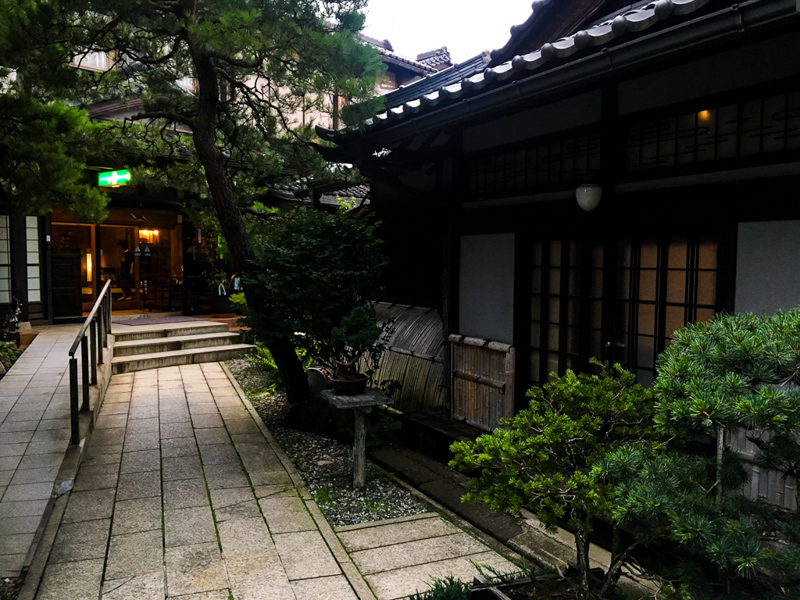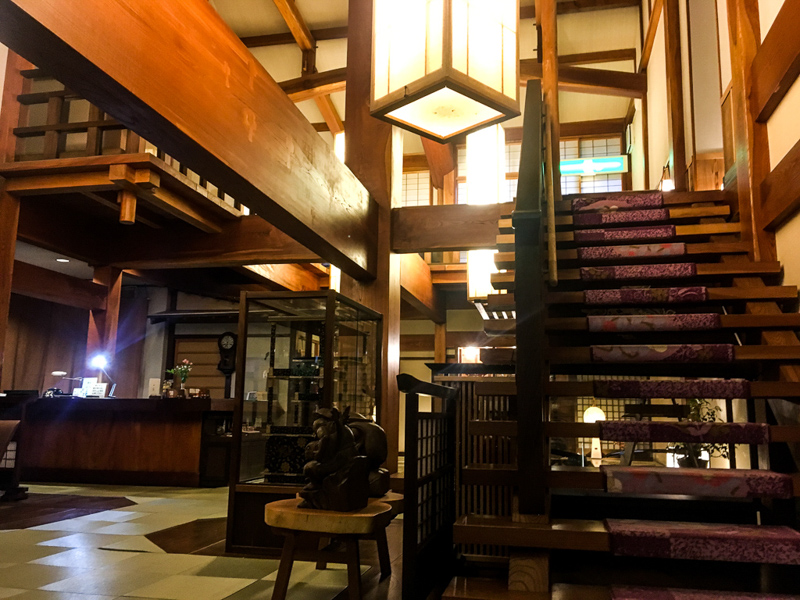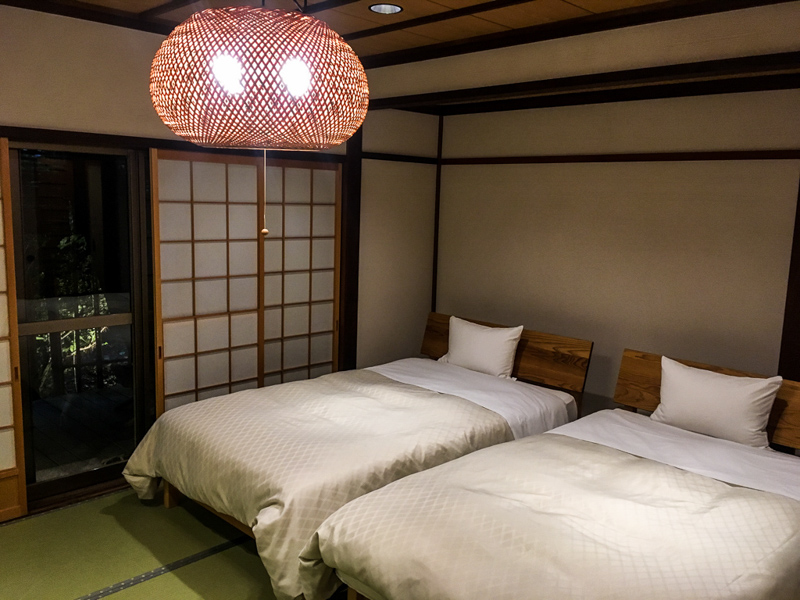 There are many ryokan inns and western-style hotels around Takayama City and its old town from which to choose. You can see some of Tayakama's most highly recommended ryokans and hotels here.
If you'd like the full Japanese experience with delicious kaiseki meals and soothing hot springs, we recommend visiting Hanaougi Bettei Iiyama—a cozy and elegant inn just outside of town. The interior decor is reminiscent of a Japanese countryside home, with exposed wooden beams, fresh tatami floors and a traditional irori hearth. The rooms share a similar design and are equipped with modern comforts such as TV, Wifi, and soft, raised-off-the-floor beds. Dinner, of course, features the area's famous Hida Beef.
Day 3: Takayama and Shirakawa-go
Take a morning shuttle to Takayama Bus Terminal and from there board the bus to Shirakawa-go. The trip takes just about 50 minutes.
Shirakawa-go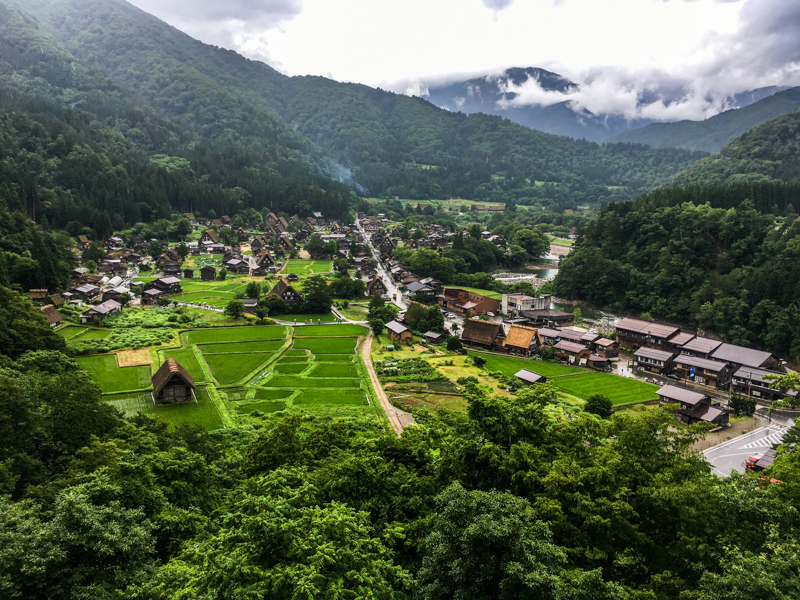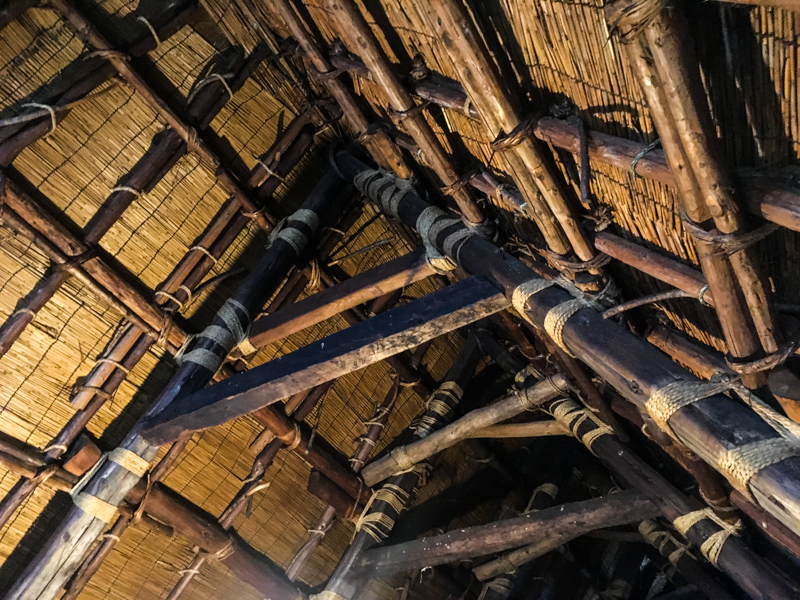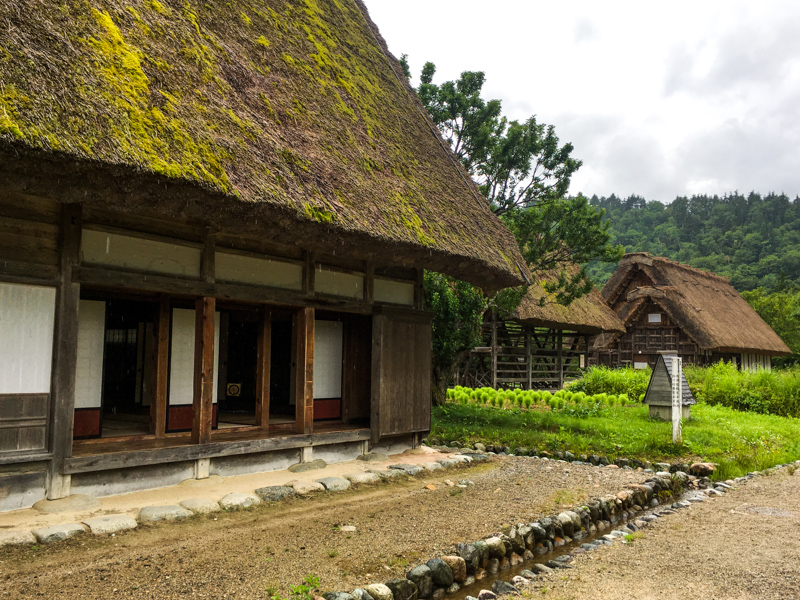 Shirakawa-go is a Unesco World Heritage site, easily recognized by the tall a-frame houses with thatched rooves. This style, called gassho-zukuri in Japanese, is said to resemble the hands of monks in prayer. The steep rooves were important in the Hida region due to the heavy snowfall in winter.
Many of the gassho-zukuri houses remain here in this rural village, still occupied by locals. You can even see inside some of the houses, which, having been abandoned, are now open to the public as museums (see the Wada House, Nagase House, and Kanda House). You can see traditional fixtures of Japanese houses, like irori hearths and butsudan altars, as well as the construction of the houses themselves. The tall a-frame afforded these houses three stories, the second and third of which were usually used to cultivate silk worms.
The best views of the village are from the observation deck atop a nearby mountain ridge. A shuttle bus runs regularly from town. You can also walk up yourself if you'd like a bit of a workout (20 min. from Shirakawa-go Bus Terminal).
The Minka-en Heritage Museum has many gassho-zukuri houses that were abandoned and relocated, showcasing a traditional village from a bygone era. You can walk inside all of the buildings and learn more about their construction, how they were used, and the lifestyles of the people who lived in them.
From Shirakawa-go Onward
Around the Japanese Alps are many ancient villages, idyllic basins and highlands to explore. And thanks to their location near the center of Japan, they are also conveniently close to many other popular sightseeing areas. Kanazawa and Toyama are just a bus ride away from Shirakawa-go and Takayama, and the post towns of the Nakasendo and the Daio Wasabi Farm are just a train ride away from Matsumoto, with Jigokudani Yaen Koen just a few hours away. Depending on what else you'd like to see during your visit, you can make your trip from Matsumoto to Takayama or the other way around.
Access around the Japanese Alps
Train and Bus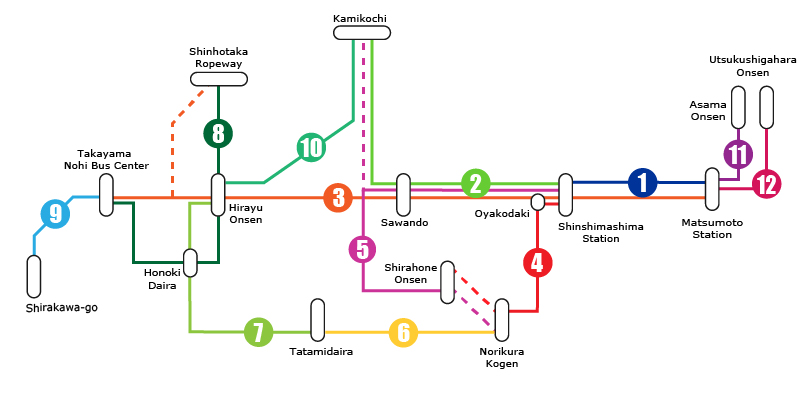 Matsumoto and Takayama cities are your main gateways to the Japanese Alps. Access to the alps is covered by the Alpico and Nohi bus companies, as well as the Kamikochi train line, which connects Matsumoto and Shinshimashima Station.
You can see timetables for each of the bus lines at the links below.
Buses and Trains around the Japanese Alps
1. Kamikochi Train (check timetables via Hyperdia)
2. Shinshimashima—Kamikochi Bus
3. Matsumoto—Hirayu-Takayama Bus
4. Shinshimashima—Norikura Bus
5. Shinshimashima—Shirahone Onsen Bus
6. Norikura—Tatamidaira Bus
7. Tatamidaira—Honoki Daira Bus
8. Takayama Bus Center—Hirayu Onsen–Shin-hotaka Ropeway Bus
9. Takayama—Shirakawa-go Bus
10. Hirayu—Kamikochi Bus
11. Asama Onsen Bus (timetable in Japanese)
12. Utuskushigahara Onsen Bus (timetable in Japanese)
The Alps Wide Free Passport
The Alps Wide Free Passport covers all of the buses included in the access map above for a period of four consecutive days. If you plan to spend several days around the alps visiting areas like Kamikochi, Takayama, Matsumoto and Shirakawa-go, then this pass may be beneficial to you.
In addition to the regular 4-day pass, a 4-day pass that includes round-trip fare along the Shin-hotaka Ropeway is also available.
Price
Ticket type
4-Day
4-Day + Shin-hotaka Ropeway
Season
Apr. to Nov.
Dec. to Mar.
Apr. to Nov.
Dec. to Mar.
Adults
10,290
8,800
12,000
9,800
Children
5,150
4,400
6,000
4,900
Access by Car
Those with cars should be aware that access to Kamikochi and Norikura are restricted. If you're planning to visit Kamikochi, park your car at Sawando Bus Terminal and take a bus from there to the park. If you're planning to visit Tatamidaira at the top of Norikura, you can park your car at the Norikura Kogen Tourism Information Center and take a bus from there.
Update:2019/12/17