Five Great Winter Festivals in Nagano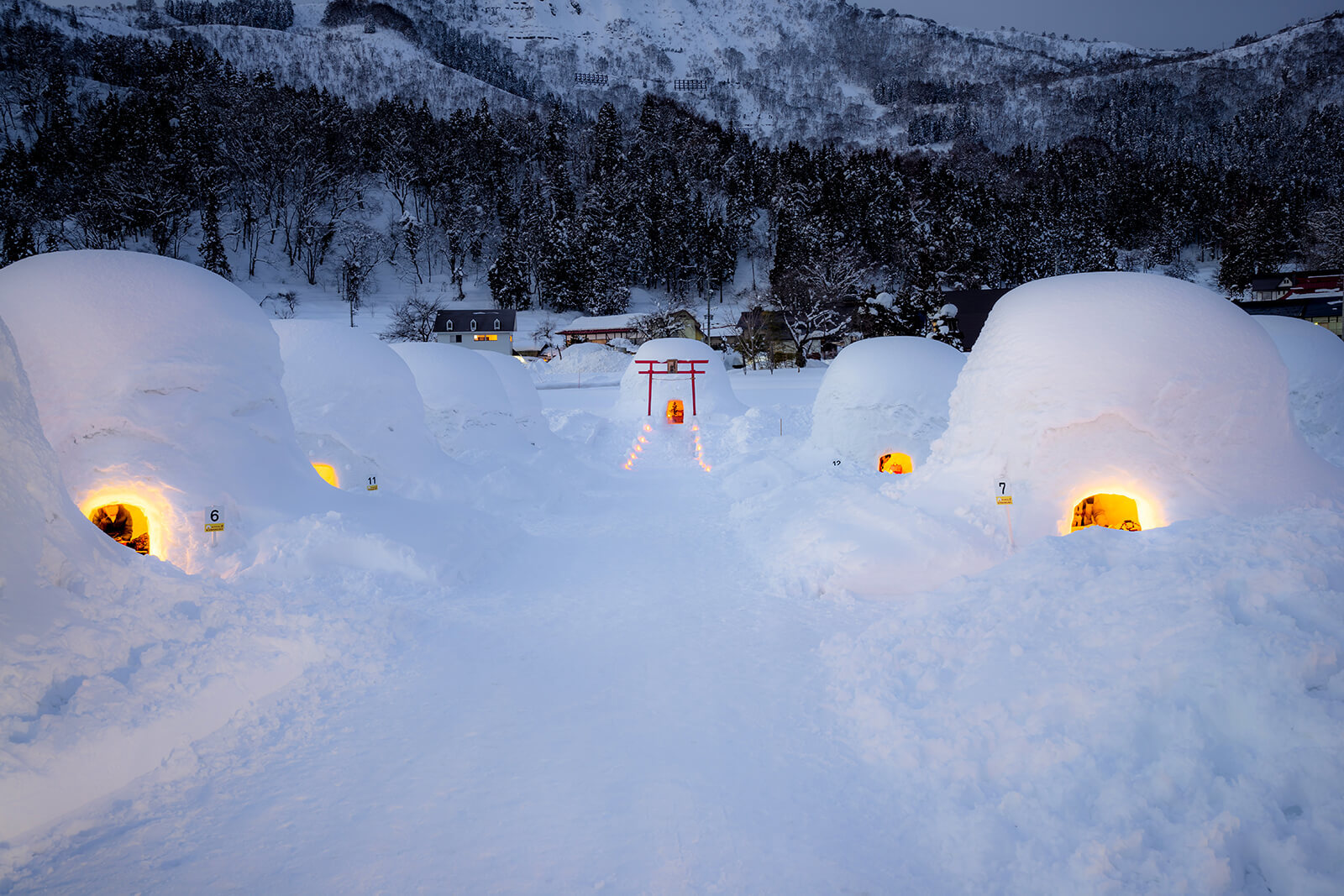 Enjoy fire festivals, illuminations and more in this winter wonderland.
During winter, the landscape of Nagano is covered in a carpet of white. As snow falls steadily in the mountains, locals pull out their kotatsu tables, kerosene heaters and nabe pots. Once again, it's the time of year for skiing, hot springs and great winter festivals. Why stay inside when you could warm up in front of a magnificent fire festival or in the company of Japan's many spirits?
Make some wonderful memories this winter with some of the festivals below!
Five Great Winter Festivals in Nagano
1. Shimotsuki Festival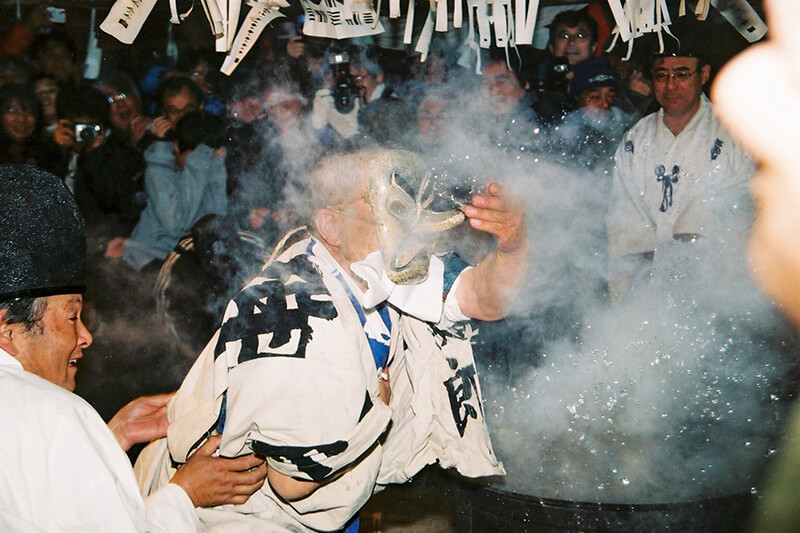 During winter when the sun hangs low in the sky, trees bare their leaves, and rivers grow cold, it seems that the spirits of the world are weakening and fading away. In the Tohyama area of Nagano, the local people sought to breathe new life into the spirits by offering them steaming baths in which to purify themselves to greet the New Year.
During the festival, Shinto priests boil a cauldron of water and purify it with chants and performances. As night falls, they call out to the deities throughout Japan and invite them to bathe. Slowly, masked gods appear throughout the village and file into the shrine to receive the water, often splashing it out of the cauldron with their bare hands.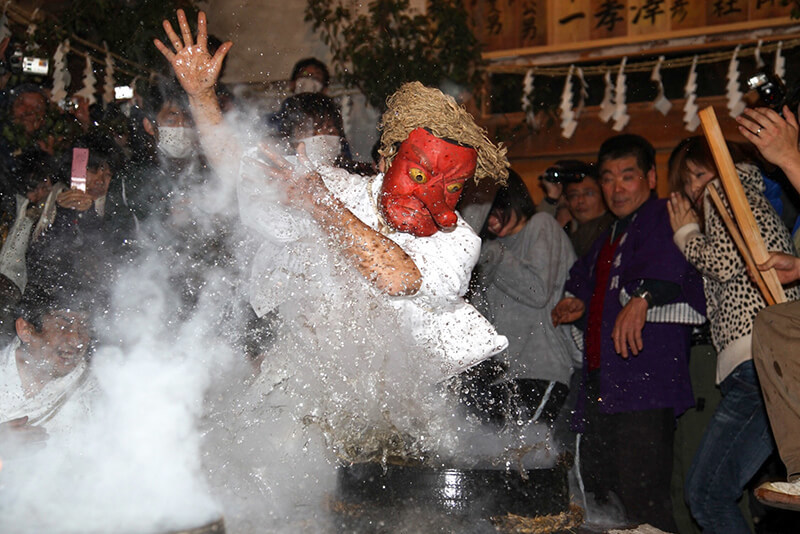 To many people around the world, this bizarre festival seems strangely familiar. Famed director Hayao Miyazaki noted that this festival served as an inspiration for his film Spirited Away, where a young girl finds herself in a world of spirits and works in a bathhouse for the gods. If you visit the festival and listen carefully, you can even hear the participants chanting something eerily similar to "Chihiro," the heroine's name.
Details
Dates: Beginning of December to Mid-December
Times: Depending on location, sometime from afternoon to after midnight (after 17:00 or 19:00 is best)
More information: Shimotsuki Festival on Go! Nagano
2. Alps Azumino Park Illumination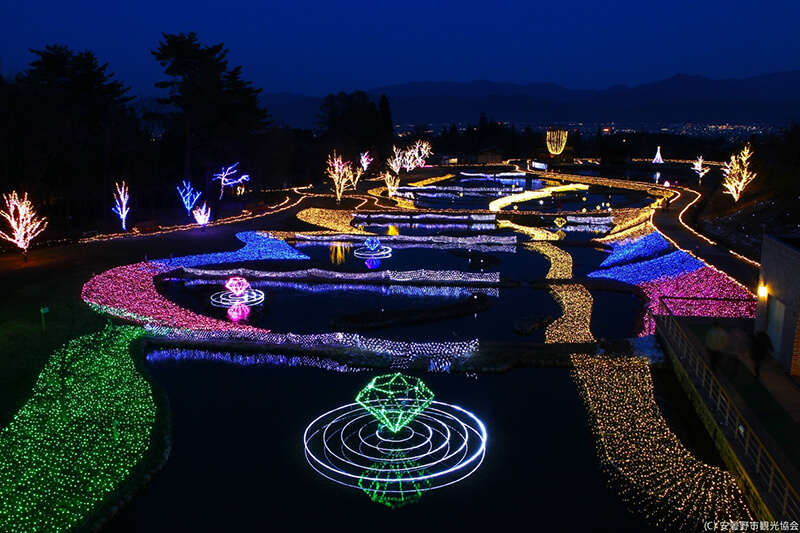 Every year from mid-November to early January, the Alps Azumino Park decorates the grounds with beautiful illumination displays. Over 70,000 lights decorate the Hotaka area and Omachi area parks. The theme of these twin illuminations changes every year.
Food and warm drinks will be available at the venue, and craft workshops will be held for children. A wonderful place to make unforgettable memories with a loved one, or a place to bring the whole family!
Details
Dates: Mid-November to early January
Times: 16:00 to 21:00
More Information: Alps Azumino National Government Park

3. Nozawa Onsen Fire Festival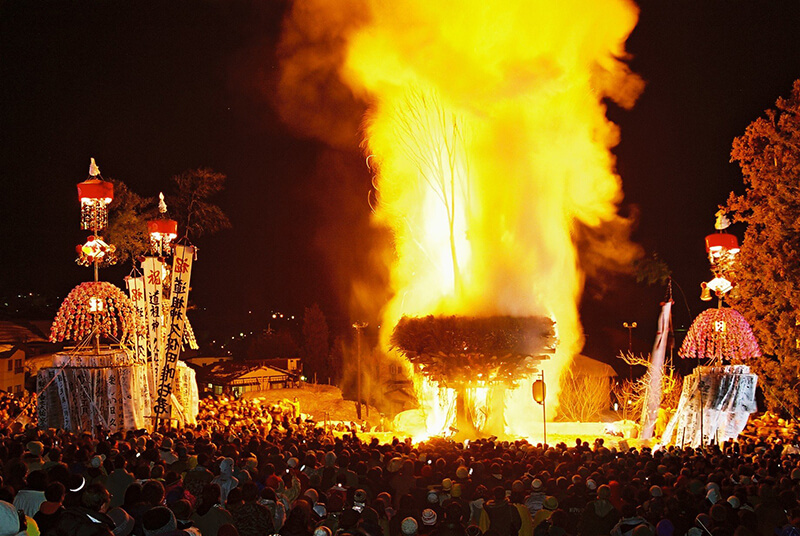 The Nozawa Onsen Fire Festival is one of Japan's three greatest and has been dazzling visitors from all over the world. 25- and 42-year-old men in the village (considered unlucky ages) are tasked with preparing and defending a large wooden shrine from the rest of the village who are all armed with huge, flaming torches. As the night wears on, the fire approaches closer and closer to the shrine, and it eventually goes down in a blaze of glory (after the defenders have surrendered and moved to safety, of course).
Large lanterns with hanging calligraphy teeter back and forth near the shrine, and locals offer free sake to festival goers. These offerings are from the families and relatives of villagers who have given birth to first-born sons in the past year. They pray for their health and well-being, and the pieces of calligraphy are messages and hopes from family members. Share in the festivities with them and please respect their traditions and generosity.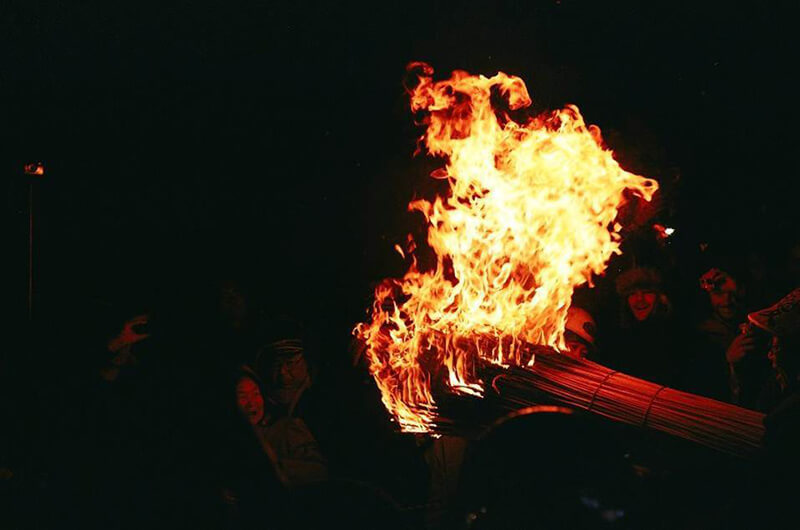 Other Activities
You can make dosojin statues on the day of the event at Oboro-Tsukiyo-no-Kan for a small fee. After making your dosojin statue, you can deposit it at the festival site and pick up any other dosojin statue that catches your eye. This practice is a form of en-musubi, creating connections with one another.
Details
Dates: January 15th
Times: 20:00 to 22:00
More Information: Nozawa Fire Festival on Go! Nagano
4. Nagano Lantern Festival (Nagano Tomyo Matsuri)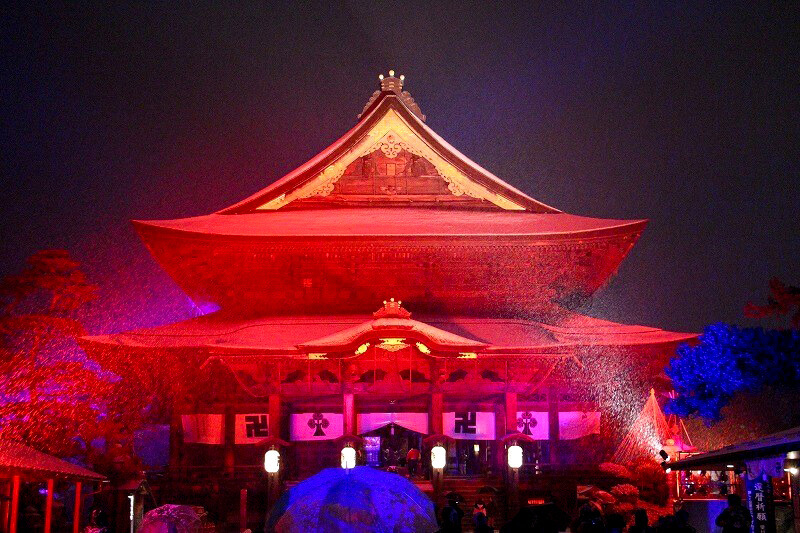 The Nagano Lantern Festival is held annually in commemoration of the 1998 Winter Olympic Games. During the event, Zenkoji is bathed in the five Olympic colors, and beautifully-crafted lanterns fill the street between the station and temple. A number of other events are hosted alongside the illuminations, such as musical performances, sake-tasting and more.
Details
Dates: five consecutive days in Early February
Times: 18:00-21:00
More Information: Nagano Lantern Festival on Go! Nagano
5. Iiyama Snow Festival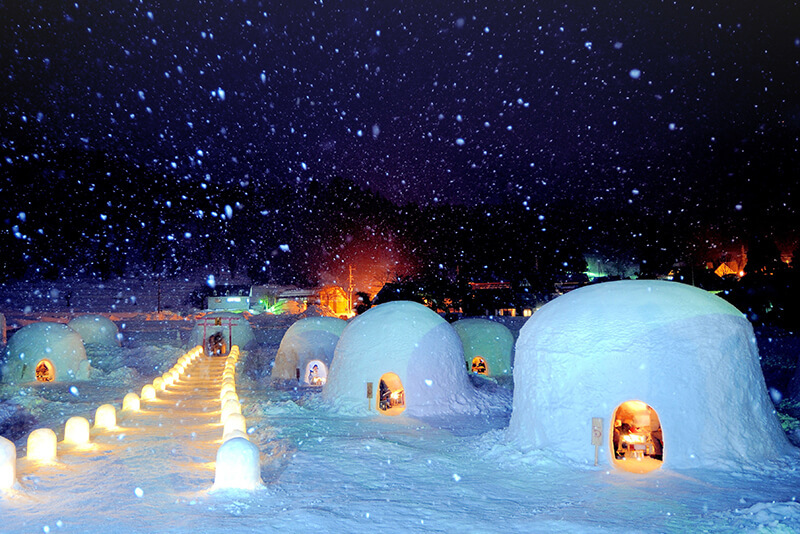 Iiyama city hosts the Iiyama snow festival every year in early February. As one of the Japan's heavy snowfall zones, the area has plentiful snow to make large sculptures and warm kamakura igloos during the winter months. During the festival period, snow-themed carnival games and activities are held for kids, musical performances enliven the town, and fire dances and fireworks light up the night sky.
On the first night of the festival, a local ritual called the Narasawa Daitengu is performed. Swinging a large, fiery torch in front of the crowd, a tengu in white robes dances and purifies the grounds. The blazing torch contrasts brilliantly with the snow, and orange embers fall slowly in its wake. It is usually performed around 18:00 for approximately one hour and followed by fireworks.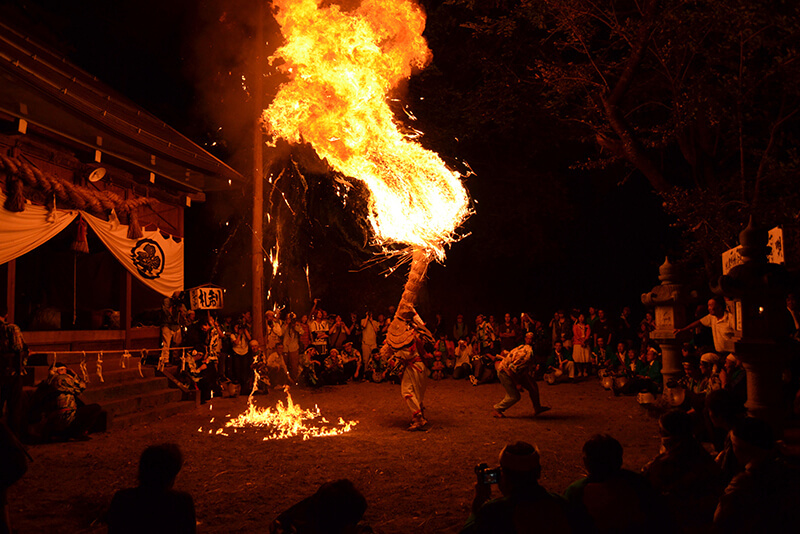 While not part of the Iiyama Snow Festival, the kamakura igloo village is another popular attraction in Iiyama from late January to late February, where you can dine with your family and friends. The restaurant serves Noroshi Nabe, a hot pot meal featuring locally grown vegetables and mushrooms. Reservations are required, so please see the igloo village's official English website for more information.
Details
Dates: Second Saturday and Sunday of February
More Information: Iiyama Snow Festival on Go! Nagano
Update:2019/12/04
More Information on Nagano's Winter Festivals