Summer Fun Around Lake Suwa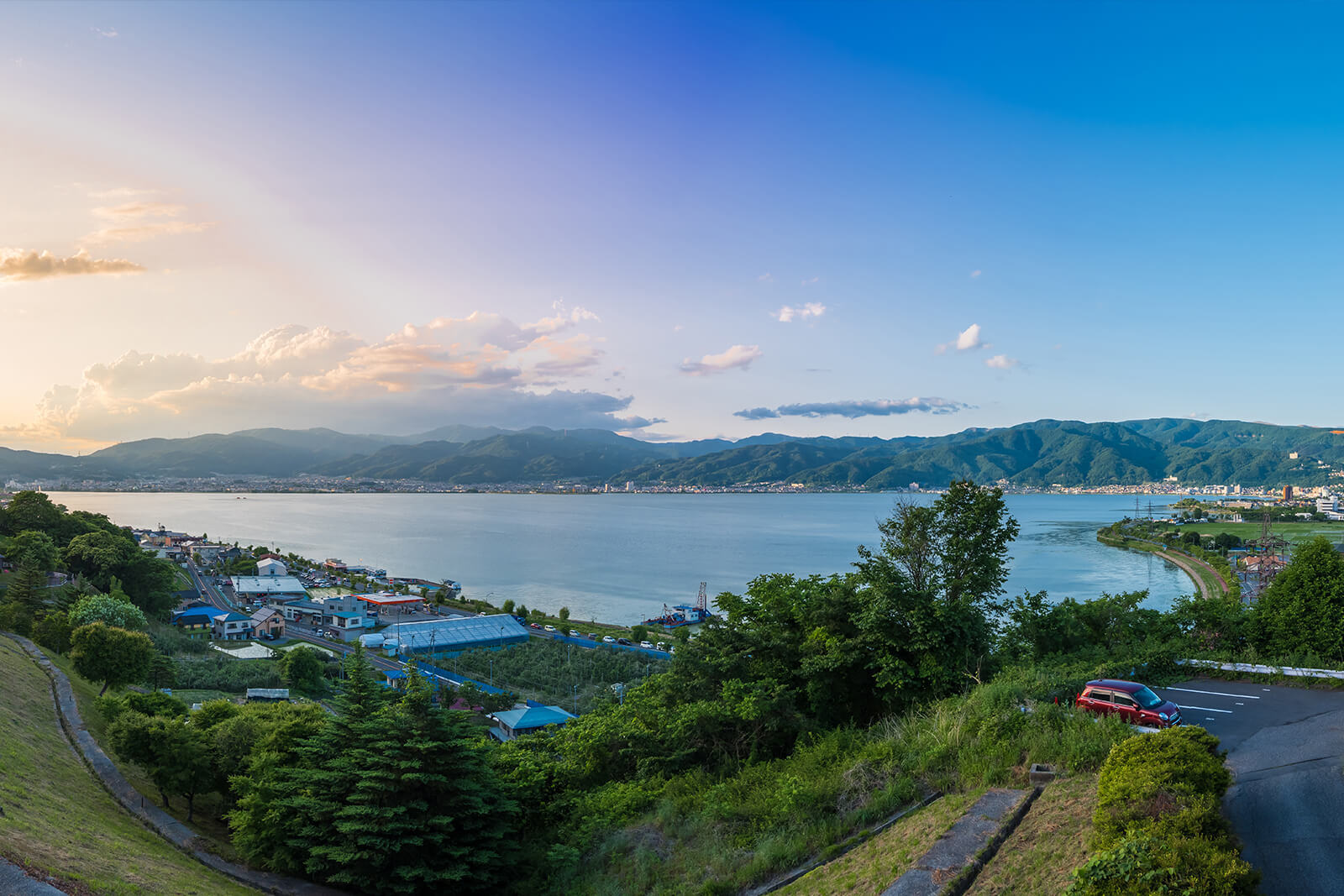 Summer Fun Around Lake Suwa
In a land-locked prefecture, the Suwa area is surprisingly blessed with water. The surface of lake Suwa offers beautiful, reflective views of the surrounding mountains and sky. Hot springs bubble up from the grounds of Kami and Shimosuwa and feed over 150 public bathing facilities in the area. And, fresh water from the highlands helps brew Suwa's many award-winning rice wines.
Visitors to the area have been increasing in advent of the 2016 Onbashira festival, so I thought I'd take a closer look at Suwa's activities and sights.
Suwa's Hot Springs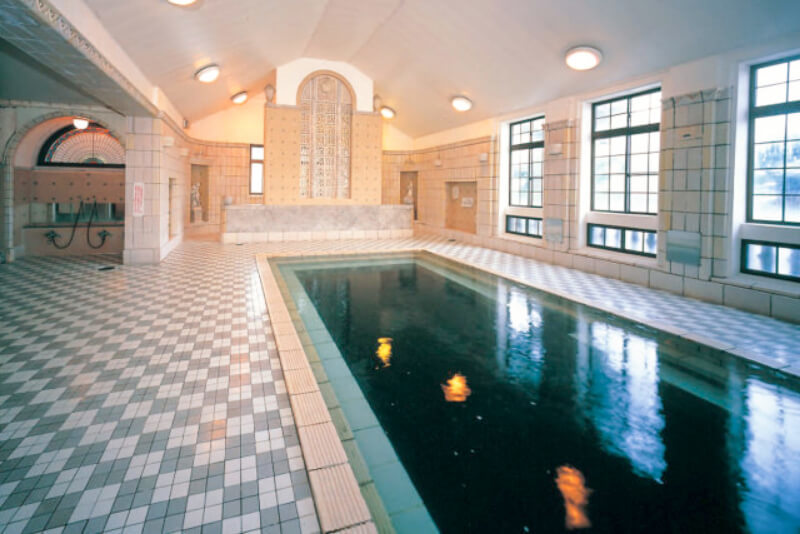 The Suwa area has the highest volume of spring water (26,000 liters per minute) in all of Nagano prefecture. Hotels and onsen facilities dot the shoreline and many offer uninterrupted views of the lake and surrounding mountains. Foot baths around town offer convenient stops to rest and recuperate. There's even a footbath in Kamisuwa station!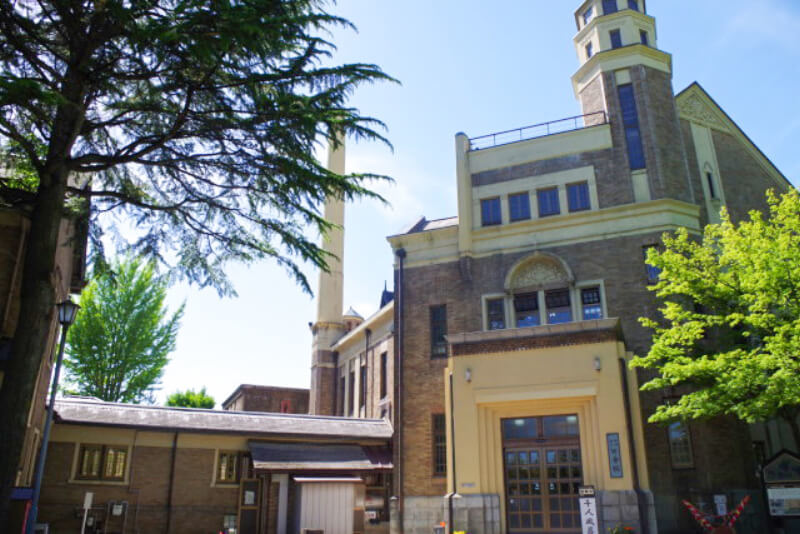 One of Kamisuwa's most well-known onsen is called the Katakurakan. It is a rustic brick building near Kamisuwa station with a large, deep hot spring bath. Pebbles carpet the bottom of the bath and massage your feet as you walk. The water is soothing and the Romanesque architecture is an interesting break from traditional Japanese bathhouses. It is also featured in a popular Japanese comedy movie, Thermae Romae.
English maps are available that show day-use hot spring facilities around Kamisuwa and Shimosuwa stations, and if you happen to be staying in the area your hotel or ryokan will most likely have their own baths as well. There's certainly plenty of water to go around!
The Gokura Sake Breweries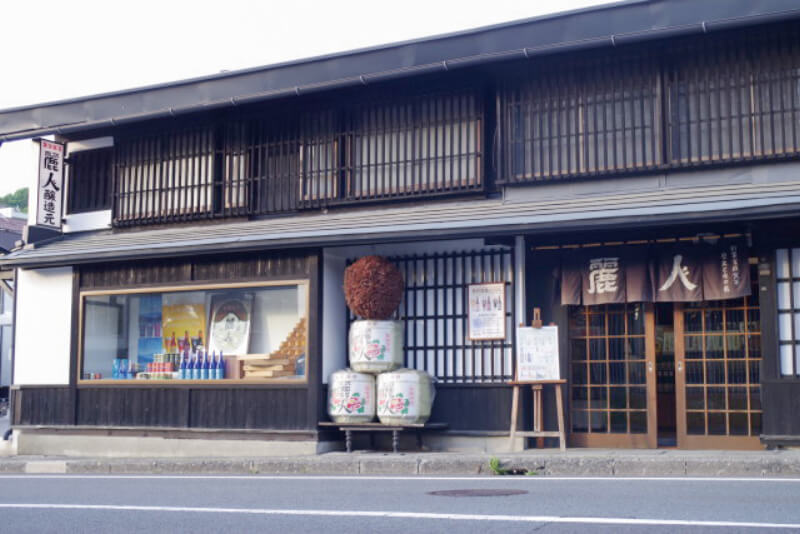 Suwa is home to numerous sake breweries that have been operating for hundreds of years. Just south of Kamisuwa station is a group of five breweries, called the Gokura, which line the former Koshu kaido road. They are Maihime, Reijin, Honkin, Yokobue and Masumi. They all offer sake-tastings (and beer tasting at Reijin), so you can visit them all and appreciate the differences in style of each brewery.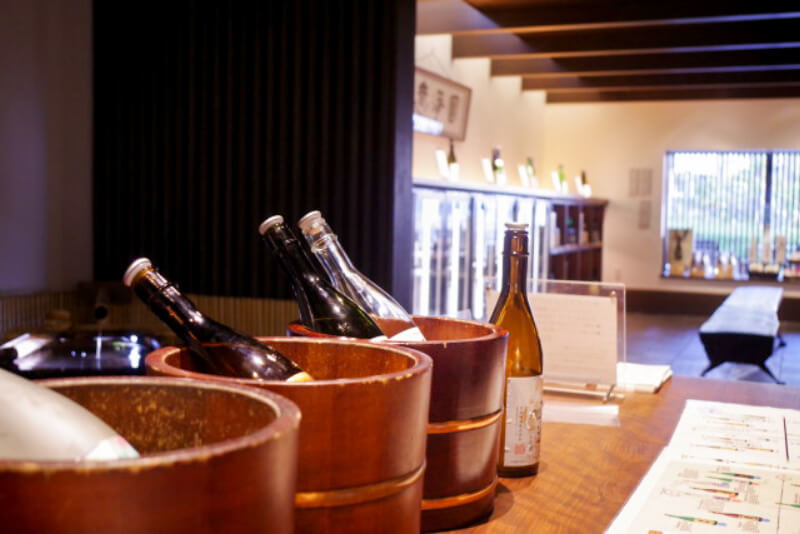 Many people are familiar with hot sake, but haven't had the chance to try cold sake varieties such as Junmai, Ginjo and Daiginjo before. During spring, another popular cold sake is Namazake, an unpasteurized, particularly aromatic variety. You may be surprised by the fruity aromas and flavors that are produced from such simple ingredients as rice, yeast and water!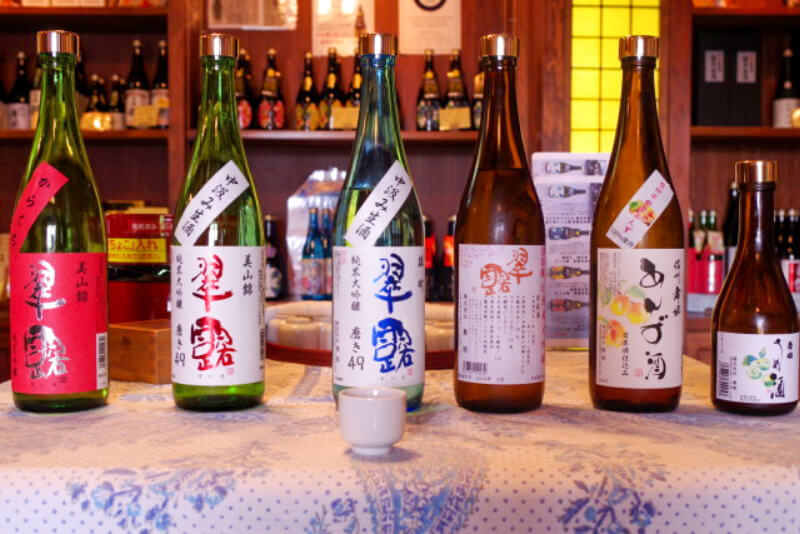 Highland Driving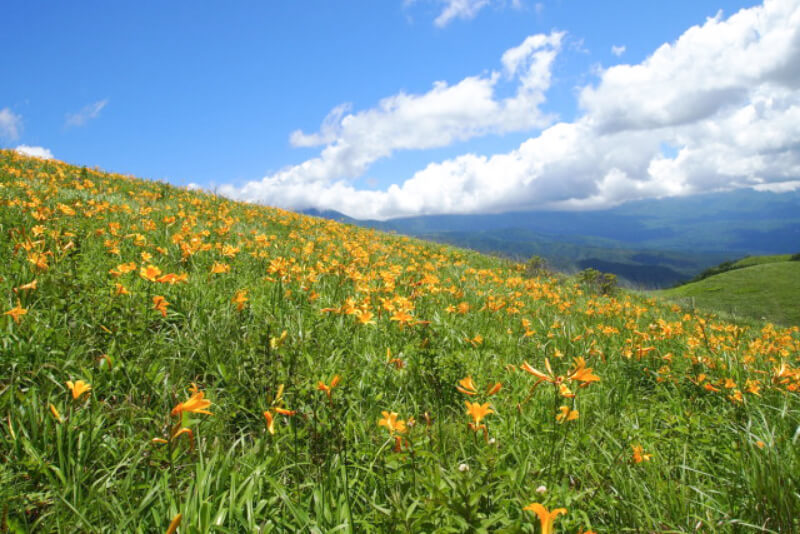 To the east of Suwa lies Kirigamine Kogen, a highland area that makes up part of the Venus line3. Guests can gaze over fields of highland flowers during the green season, as well as amazing views of the clouds and even Mt. Fuji in the distance. Autumn brings fields of silver grasses and bright autumn colors, while winter covers the area in a carpet of white and blows delicate, shimmering snow crystals across the sky in a phenomenon called "diamond dust."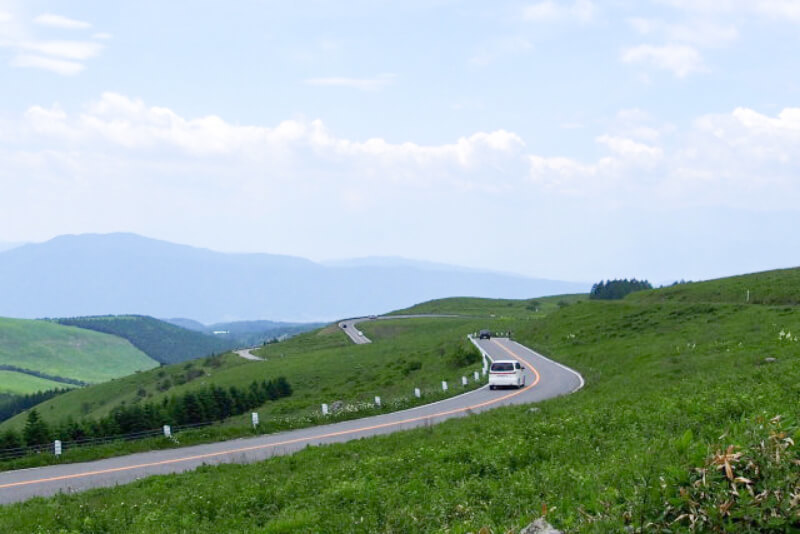 Driving across the Venus line is a must for anyone in the area. The summer and autumn months are very popular times to visit (think June through late October) so get on the road early if you're visiting on a weekend. Be aware that the Venus line closes around mid-November and opens again in late April.
Fireworks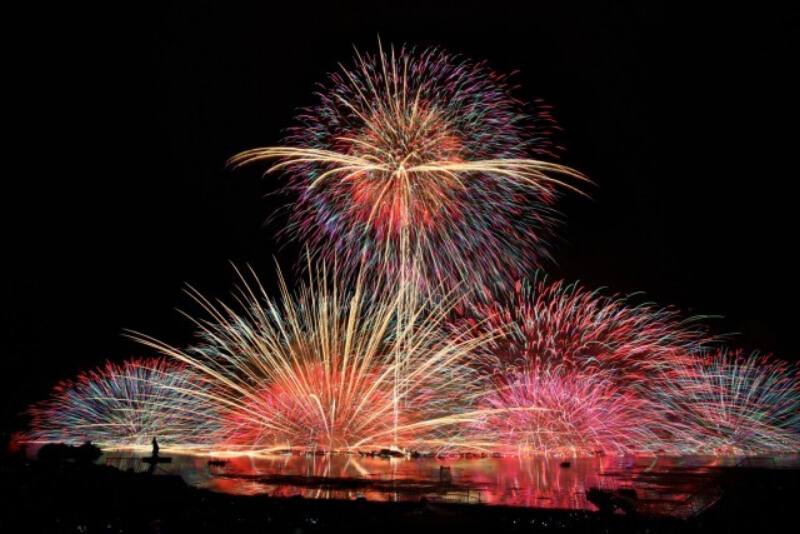 In summer, Suwa comes alive with bright fireworks. Beginning in late July, fireworks can be seen bursting over lake Suwa every night. In mid-August, Suwa hosts its main fireworks festival, and in early September it hosts the smaller experimental fireworks festival.
During the August Fireworks festival, over 40,000 shells are launched into the air over the course of several hours. Fireworks of all shapes and sizes dance across lake Suwa and mesmerize hundreds of thousands of spectators. Last year, 500,000 people came from all over Japan (and beyond!) to see this powerful performance. 2016's performance is set to happen on August 15th.
In September, the experimental fireworks festival gives select artists a chance to try new and original designs. Instead of traditional flower and star mine shapes, you may see jellyfish, mushrooms or even popular cartoon characters. It's roughly half the size of Suwa's August festival, but that's still almost 20,000 fireworks and over 250,000 spectators!
Shimosuwa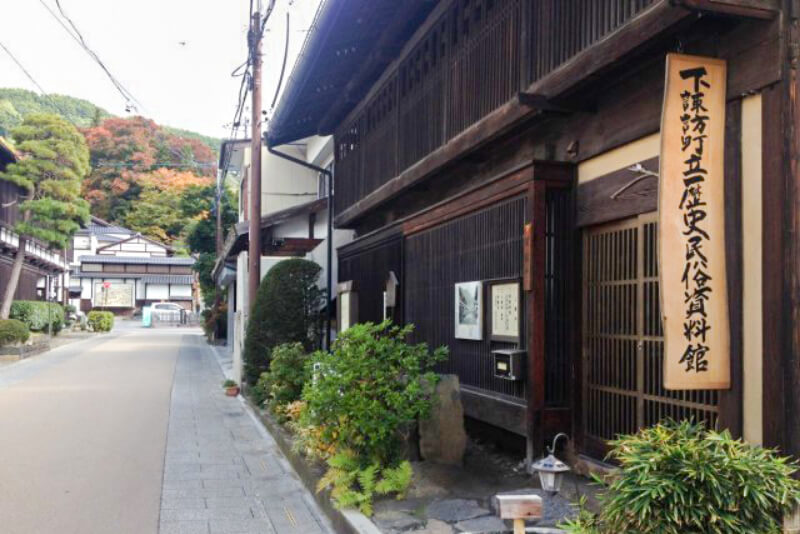 The town of Shimosuwa was once an important stopping point along the Nakasendo route between Kyoto and Edo. Many pieces of traditional architecture remain, and two of Suwa Taisha's four shrines are here as well.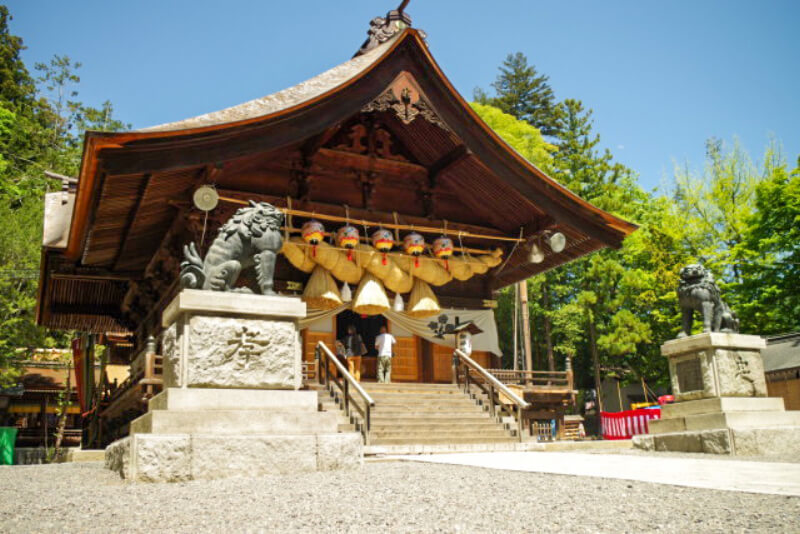 The Suwa Taisha shrine is now well known as the driving force of the Onbashira festival, and while you may not be able to see it for another six years (2022), you can see the newly planted pillars, visit the Onbashira center (Onbashira-kan Yoisa) outside of Harumiya, and see footage and equipment from the festival itself.
Along the Nakasendo trail is Shimosuwa's Honjin inn. As the main inn of Shimosuwa, it hosted many Daimyo lords, as well as the imperial princess Kazunomiya. You can see the room she stayed in just as it was hundreds of years ago. The nearby inn Kikyoya also serves a special Kazunomiya-inspired meal that recreates what she would have eaten (in admittedly larger portions) during her trip from Kyoto to Edo.
Among Shimosuwa's Edo period buildings and streets are also the Gishodo Watch Museum and the Suwa-no-Ne Orgol (music box) Museum. Suwa is a well-known area for precision machinery and is even home to the headquarters of Epson printing. In that vein, these museums offer a glimpse into the history and mechanics of watches and music boxes, and have workshops available where you can put together your own as a souvenir.
Conclusion
And there you have it. The tranquil streets of the former Nakasendo, healing waters of Suwa's hot springs, and shimmering lakeside scenery make for a relaxing summer holiday. It's just too bad that you can't swim in it…
For more information about the Suwa area, see their official English website!
Update:2019/12/04