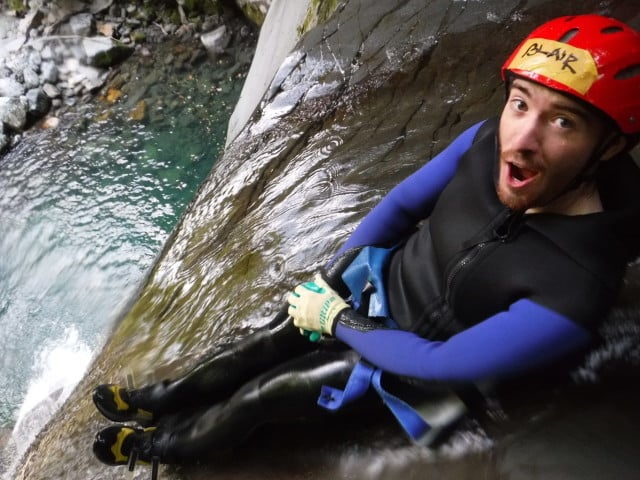 There's no better way to cool off during summer than taking a nice, long dip. Swimming, kayaking, rafting, and SUP are all popular ways to enjoy the water, but recently, canyoning has come into its own as a thrilling and refreshing summertime activity.
What is canyoning, you ask? Think of it as a series of natural water slides, zip-lines, and cannonball jumps. It's a water park for adults, but with crystal clear streams, verdant forests and exciting vertical drops.
The Evergreen Outdoor Center in Hakuba offers several canyoning tours, so my friends and I signed up for a day of adventure.
A Full Day of Canyoning in Hakuba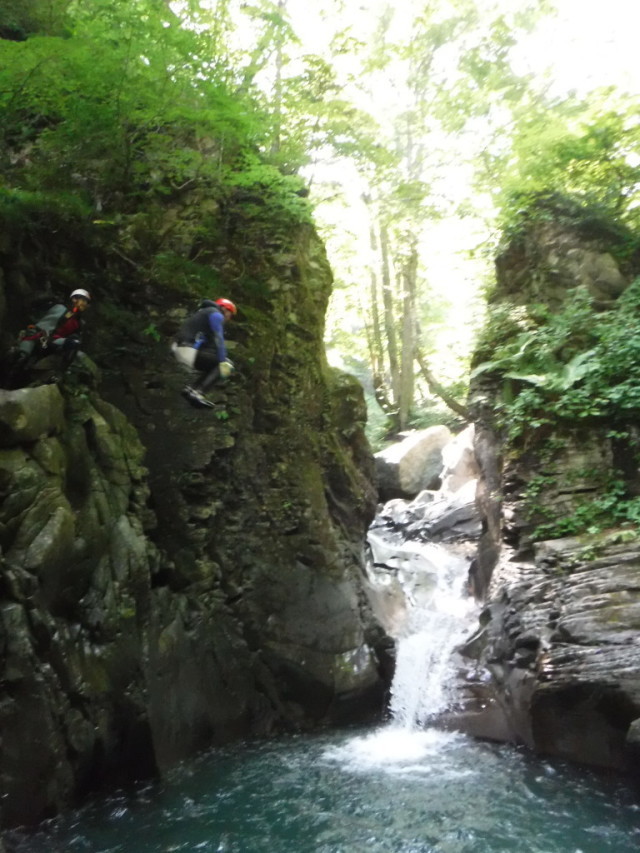 We arrived at Evergreen's base center, Roots Café, just before 9 a.m. to sign in for our tour. From there, we met our guides for the day, Mitsu and Luke. They passed out our gear and showed us how to put on our wetsuits. It was my first time wearing one and oh boy was it snug. Next, we jumped into a pair of vans and headed up a winding gravel road towards our starting point.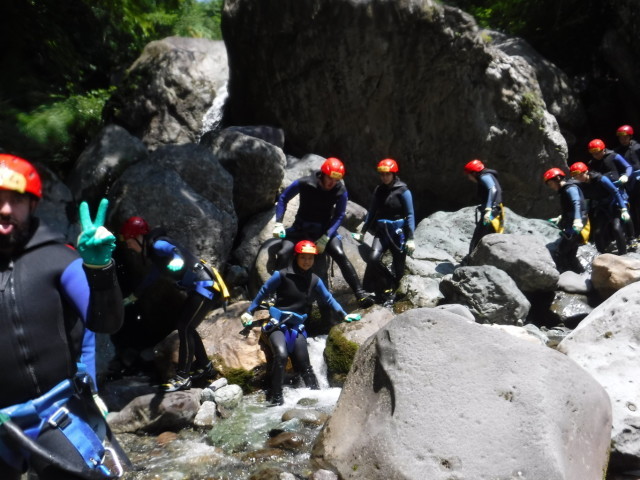 The river was a 15 minute hike from where we were dropped off, giving us a chance to warm up and sweat a bit before jumping into the water. Aside from a few climbing pitons and ropes there were no other signs of civilization. We waded into the river and opened up our wetsuits to let in "refreshingly" cold water. Mitsu and Luke then taught us a few important hand signals for our adventure, and off we went!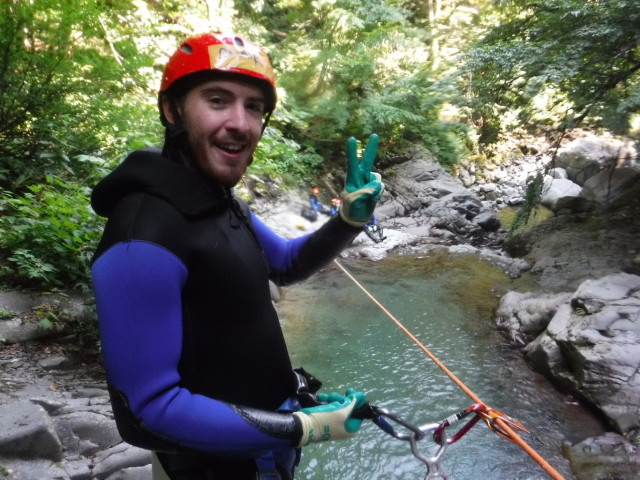 There were a number of cliffs and waterfalls to descend that day, and depending on the height, we slid, jumped or zip-lined down them. The flow of water had carved out many impressive and comfortable slides in this valley, and there were a number of deep pools that were perfect for cannonballs.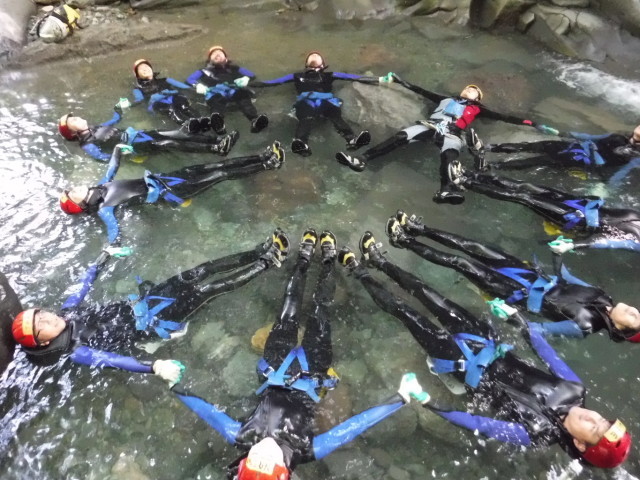 Despite the 36°C weather in the city, our shady canyon felt like paradise. We leisurely floated in clear pools of water while waiting for everyone to finish, and enjoyed splashing about and taking showers under the falls. All in all, it was a perfect mix of excitement and relaxation for hot summer's day in Nagano.