If you've ever considered a ski trip to Nagano, chances are you've heard of Hakuba Valley and Nozawa Onsen. But what about the others? While there's certainly a lot of fun to be had at some of the more popular resorts, the recent spike in tourism has led to crowded lifts. Besides, you never know what you'll find if you trek off the beaten path. If you're thinking of making a trip to the land of the rising sun, here are a few lesser known resorts you need to visit.
Madarao Kogen: King of the Glades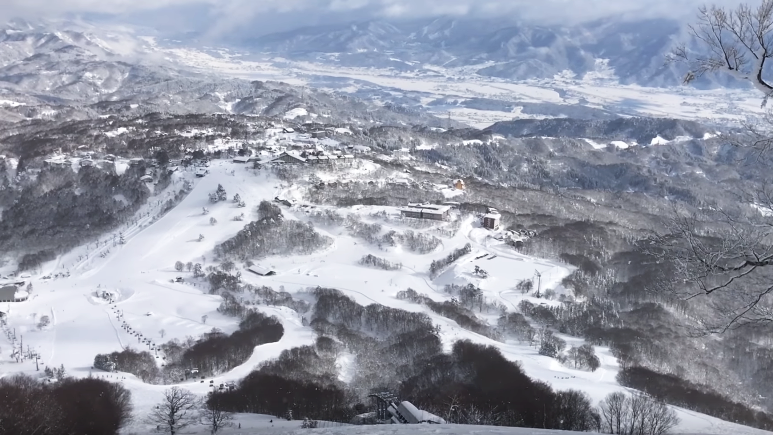 Overview
Madarao is a mid-sized, lesser known (to foreigners, at least) resort that provides a unique and authentic experience of Japan's famous ski scene. Here you'll find the same fluffy powder that Japan is known for, but without the crowds and lines to hold you back. With 30 runs, 15 lifts, and a vertical drop of 440m, you'll have no problem spending a day or two (or even seven) exploring the incredible terrain.
Unique to Japanese resorts, 60% of the runs are ungroomed, making way for some of the best off-piste skiing in the country. Whether you're addicted to the glades or just looking for some fresh terrain to make your mark, Madarao has you covered. With that being said, Madarao is considered one of the best places in Japan to sate your needs for tree-skiing.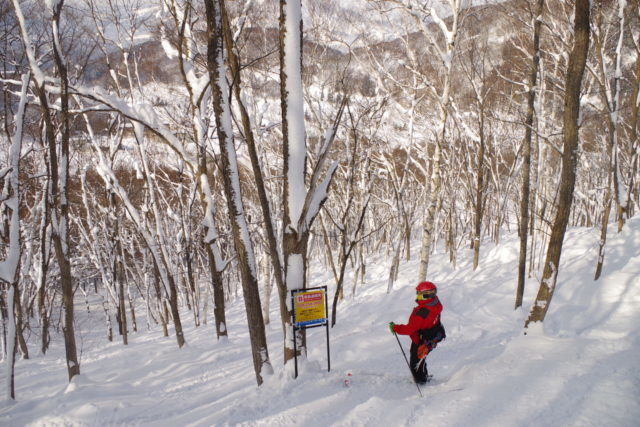 Not only is tree-skiing allowed in Madarao, it is actively promoted. The resort was the first one in Japan to clear trees to create designated glades. The tree lines are wide to accommodate skiers and snowboarders of all levels. There are also a few shots of steep tree slopes for the adrenaline junkies.
The resort opens on the 16th December 2017 and is expected to close on the 1st April 2018.
Places to eat
Once it's time to refuel after a day on the slopes, your options are as diverse as they are abundant. The area boasts some of the most amazing cuisine we've ever had; here are some of our favorites.
Honda: Specializes in Unagi/Grilled Eel dishes.
Address: 1117 Iiyama, Iiyama 389-2253, Nagano Prefecture
Phone: +81 269-62-2213
Jazzy: A classic Jazz themed restaurant with western and Japanese dishes
Address: 1101-78 Madaraokogen, Iiyama 389-2257, Nagano Prefecture
Phone: +81 269-64-3767
Restaurant Rudolf: Mouthwatering pizza and pasta right on the Madarao Slopes
Address: 1101-152 Madaraokogen, Iiyama 389-2257, Nagano Prefecture
Phone: +81 269-64-3153
If you're willing to explore, the local town of Iiyama is a 10 minute drive or a 35 minute bus away from Madarao resort. Iiyama provides more dining options than the resort, and it's also a great destination to visit local temples and enjoy other cultural activities.
Rate
Lift Tickets (One Day): 4,500 yen for adults, 1,500 yen for children
Location / Access
Located between Myoko Kogen and Nozawa Onsen, the mountain is roughly 170km from Toyama Airport and 100km from Matsumoto Airport. You can travel from the mountain to Nozawa using the No-To-Mar Bus, which usually takes about an hour each way.
By Bus: If you're coming from Narita Airport in Tokyo, Japan Ski Bus takes about 5-6 hours, costing 8,500 yen one way or 15,000 yen for a return trip. This is your only option if you arrived in Narita at night, unless you're planning on staying overnight in Tokyo.
By Train: A faster option (4 hours total) is the Narita express train to Tokyo Station and then the Shinkansen (bullet train) to Iiyama, followed by bus service to Madarao Ski Resort.
Ryuoo Ski Park: Dragon King!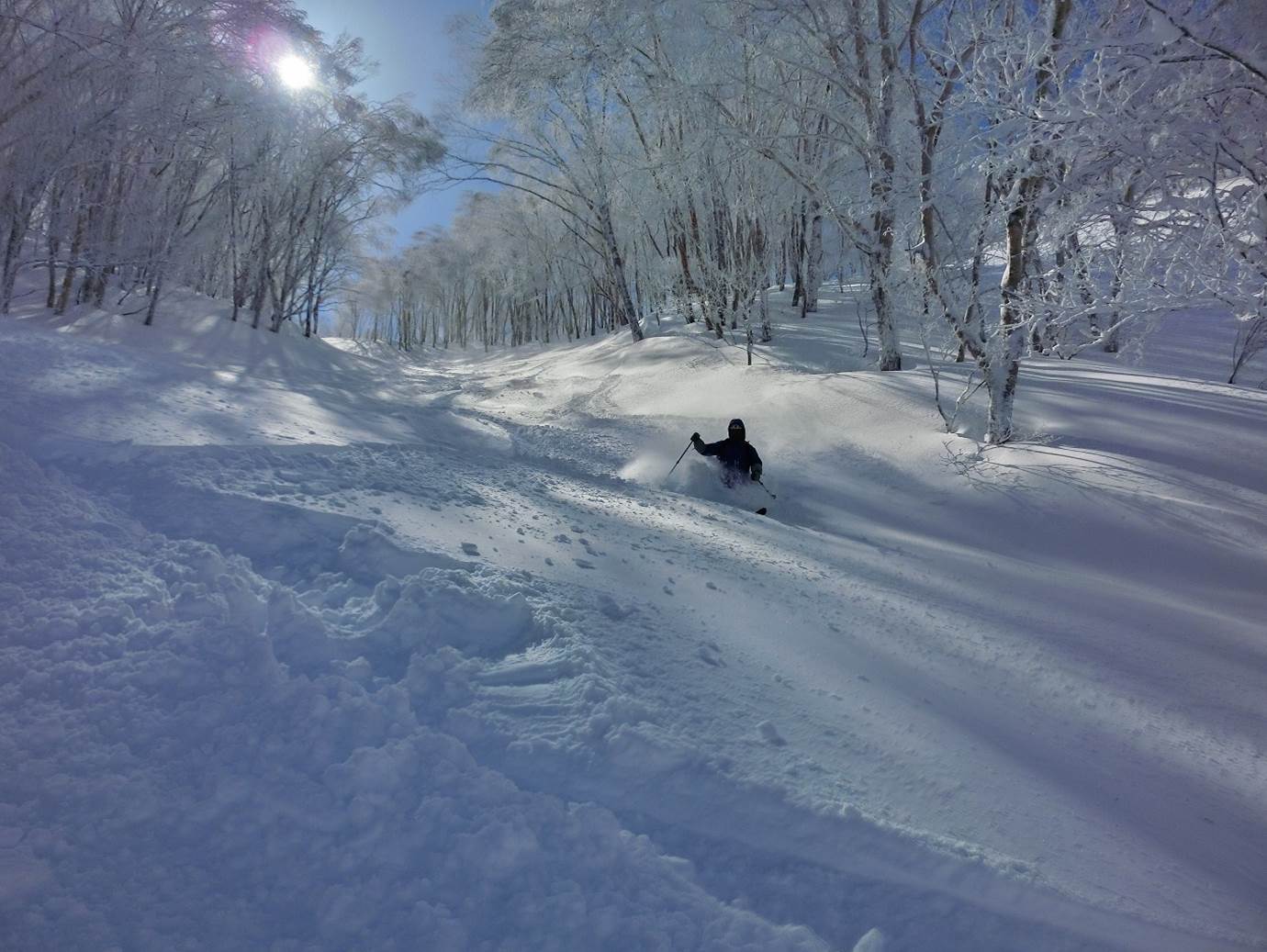 Overview
Ryuoo has some of Japan's richest snowboarding history as it was one of the first resorts in the country to allow it, though skiers will love it here too. The resort is family friendly and features an adventure park where non-skiers and boarders can enjoy other snow activities such as tubing, sledding and tobogganing.
The mountain has one of the largest vertical drops in Nagano at 1,080m, and it features one of Japan's longest ungroomed runs; the 1.4km Kiotoshi Course (you'll need a helmet if you intend to tackle this course!) Kiotoshi is serviced by a 166 person capacity ropeway, one of the world's biggest gondolas. At the top of the ropeway, visitors can take in the spectacular view from the Sky Terrace atop the Kiotoshi section. Despite only having 15 runs, the resort is separated into three sections:
The Valley contains beginner and green runs.
The middle 'Kiotoshi' section is best suited for intermediate and advanced riders. This area is the main draw for those seeking powder, but you'll also find many steep ungroomed runs and a variety of glades to enjoy.
The top section is the Sky land area which is accessed via a chairlift from top of the Ropeway to the summit of Mt Ryuo (1,930m above sea level). The area can be enjoyed by confident beginners and intermediate riders. Expect softer and drier snow than the lower valley area, but make sure to close all your vents and rug up as it gets much colder at the higher altitude.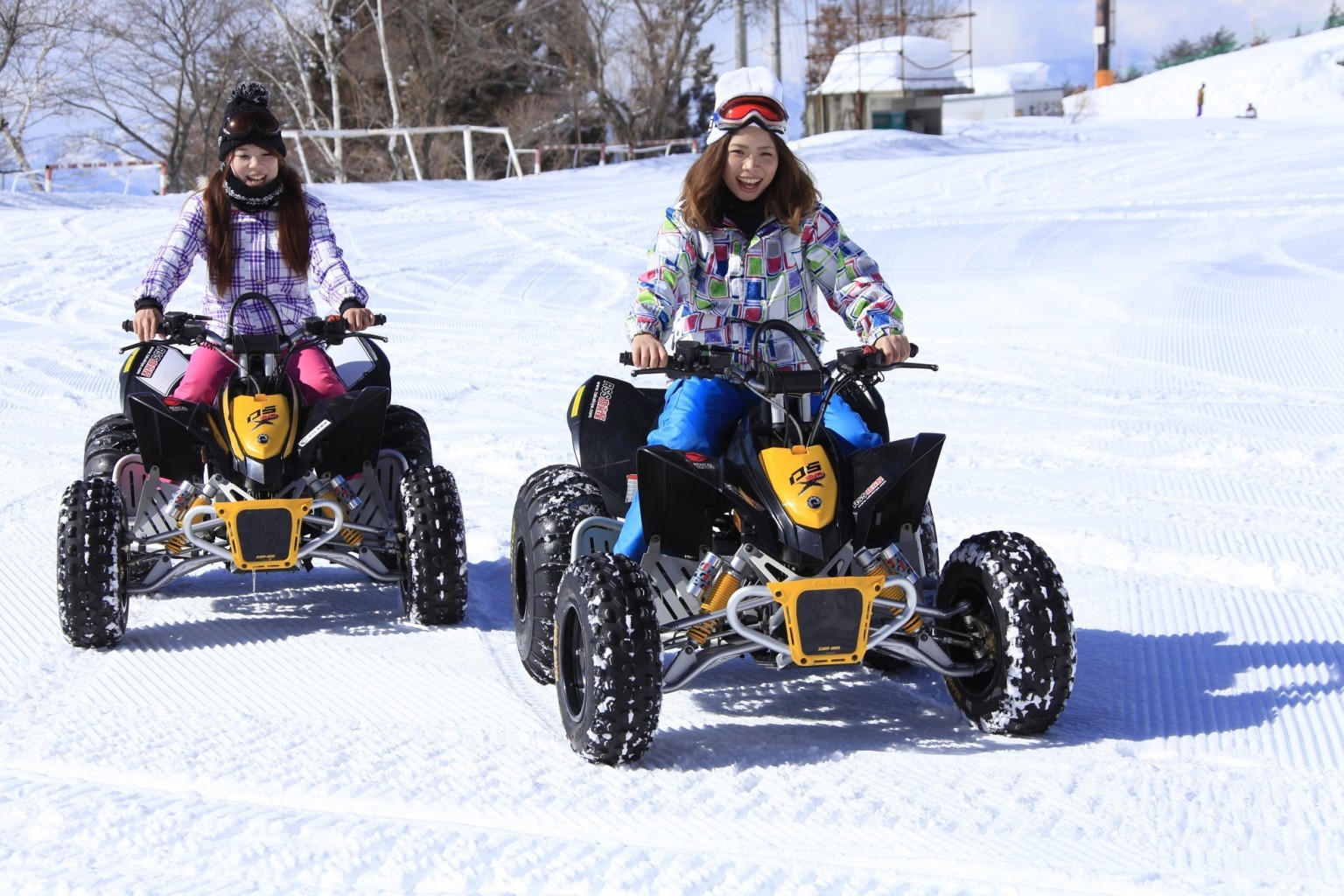 The resort also has two terrain parks; Dragon Park is their more advanced park, complete with rails, boxes, kickers and walls. Those who are new to park skiing can visit the Cherry Park for smaller features and a more gradual incline. The park opens on the 23 November 2017 and closes on 06 May 2018. Just make sure to check the snow conditions as some of the steeper runs are closed during early season due to lack of snow coverage.
The resort is a great day trip from Shiga Kogen or Nozawa Onsen, but there's also plenty to see and do nearby.
Where to stay & eat
There a number of hotels around the Ryuoo Ski Park providing ski-in/ski-out experience such as Ryuo Park Hotel and Hotel North Shiga. Alternatively, you can stay in local town Yudanaka or try the authentic Ryokans (traditional inns) in Shibu Onsen. When you get hungry, check out a few of our favorite spots to grab a quick bite:
Enza Cafe: A popular restaurant located near the Snow Monkey park, serving a mix of Japanese and western dishes
Address: 1421-1 Hirao Kamibayashi, Yamanouchi-machi, Shimotakai-gun 381-0401, Nagano Prefecture
Phone: +81 269-38-1736
Japanese Dining GOEN: Conveniently located near the Yudanaka Station, you'll find delicious Japanese cuisine including sushi and sake!
Address: 3227-1 Hirao, Yamanouchi-machi, Shimotakai-gun 381-0401, Nagano Prefecture
Phone: +81 269-38-0550
HAKKO beerbar & restaurant: A mix of traditional wooden design with a modern touch. This restaurant provides a great environment to enjoy some locally brewed beer with Japanese-Western Fusion cuisines.
Address: 381-0401, 3010 Hirao, Yamanouchi, Shimotakai District, Nagano Prefecture
Phone: +81 269-38-8500
Rate
Lift Tickets (One Day): 4,600 yen for adults, 3,000 yen for children
Location / Access
The mountain is located about 300km from Tokyo and sits about 25 minutes drive outside a small town called Nakano.
By Train: Take the Shinkansen from Tokyo station to Nagano city (90 minutes). Change at Nagano and take the Nagano Dentetsu Line to Yudanaka Station (50 minutes). From Yudanaka Station, take the Ryuoo shuttle bus or taxi to Ryuoo Ski Park, 7 km away.
Togari Onsen – Nozawa Onsen's quiet little brother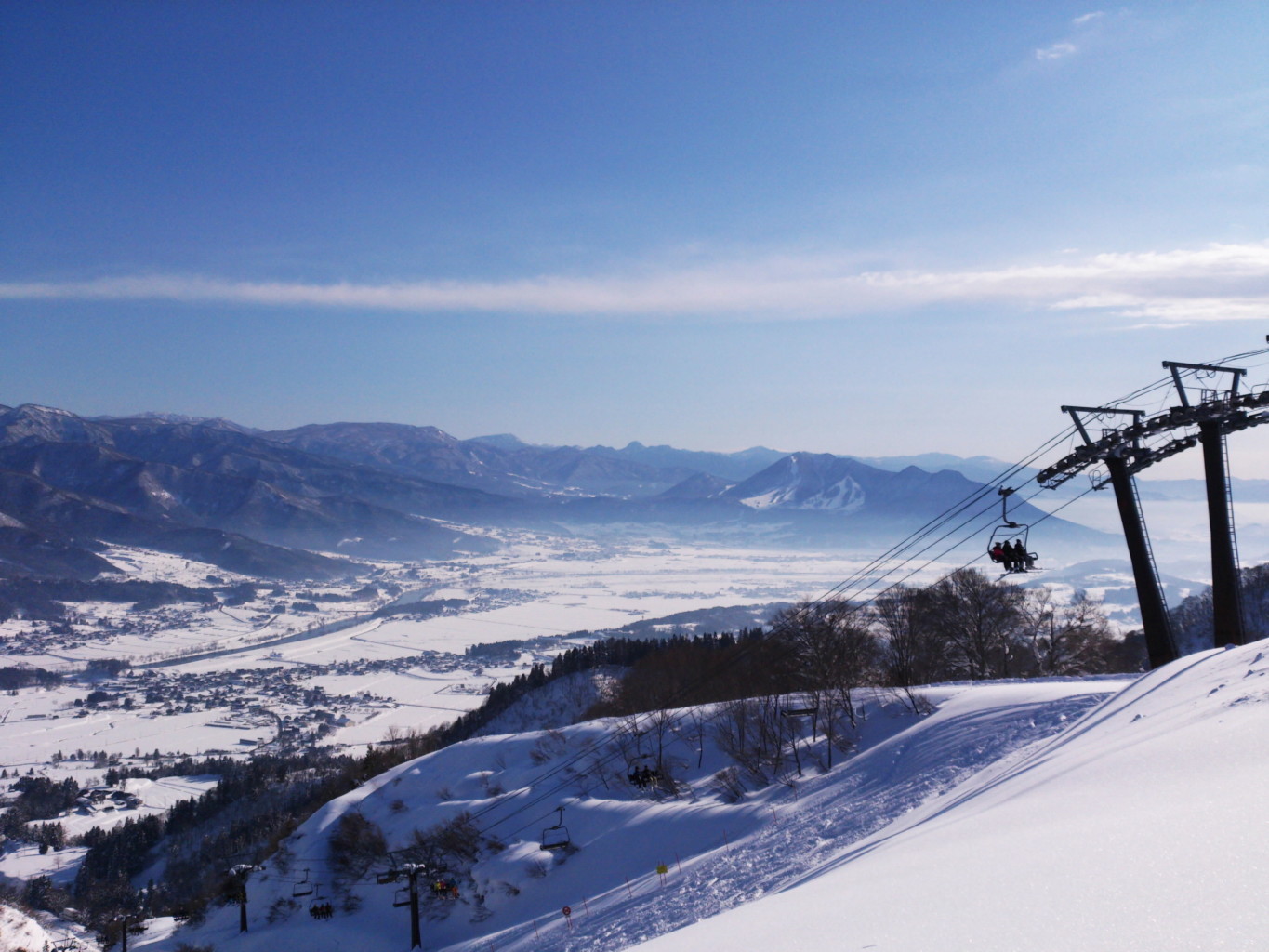 If you are staying a few days in the Iiyama and Nagano region, make a day trip to Togari Onsen to experience the famous Nagano powder without the crowd. Togari Onsen is Nozawa Onsen's more laid back, less crowded younger brother. The mountain is great for those looking to get away from the hustle and bustle of it's more internationally well-known neighbor, while still taking advantage of the region's notorious fluffy powder. Not to mention the more than reasonable prices.
The resort is smaller than Nozawa with 18 runs, 650 meters of vertical and 7 lifts including 4 quad chairs. Togari is beginner friendly, home to many low angled and groomed runs, so intermediate skiers will find the entire mountain accessible without fear of getting stuck in steep and unmanageable terrain. The only drawback, however, is that there aren't many steep, heart sinking runs for highly skilled skiers and snowboarders. With that being said, ungroomed runs in the upper side of the mountain provide a great opportunity to experience the famous Nagano Powder. Those who want to experience the best powder Togari has to offer can try the private back country guiding service, which we highly recommend.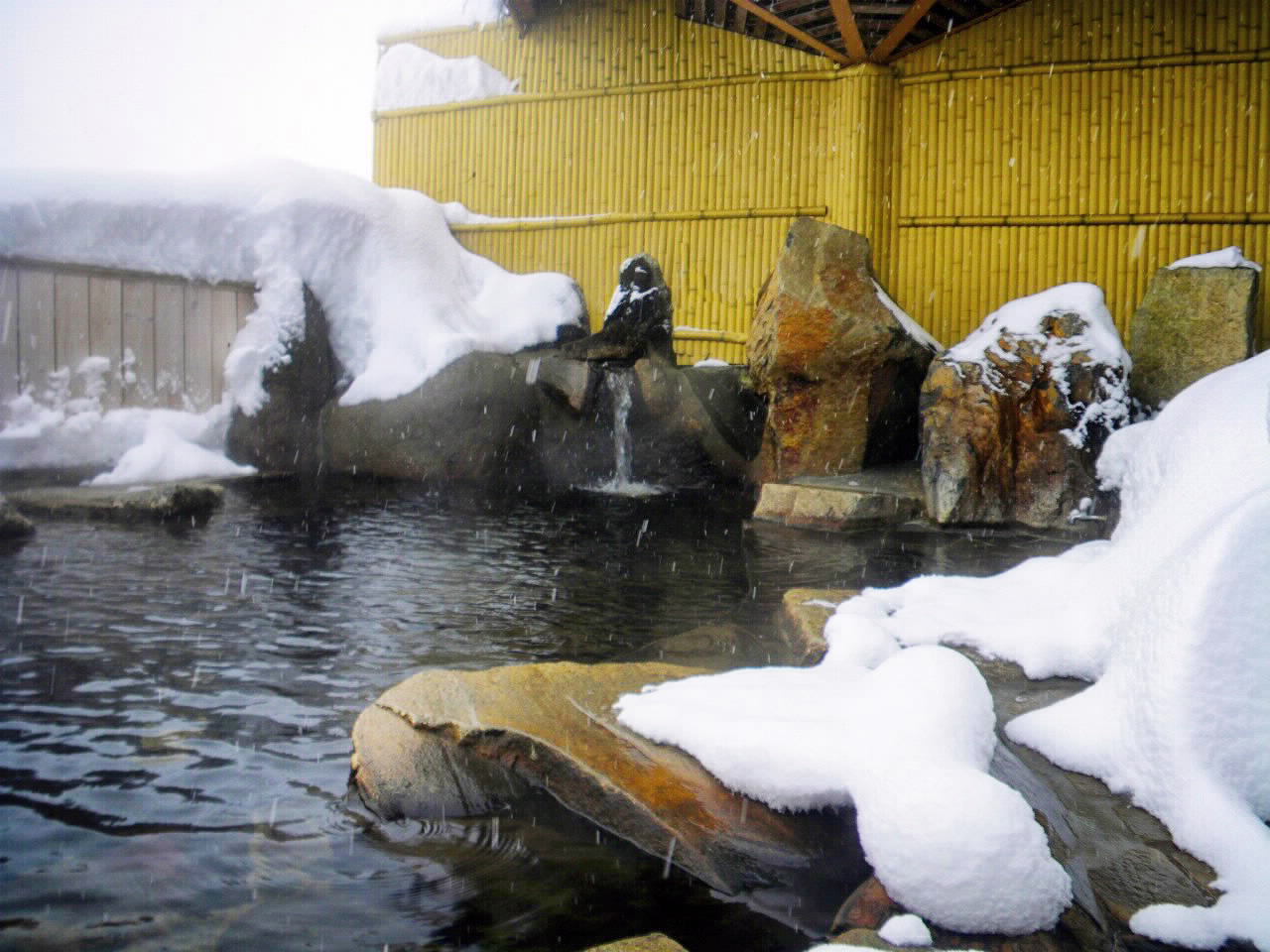 Where to stay & eat
If you want more of a resort feel, there is a small resort-style hotel near the bottom of the slopes called Alpen Plaza. However, if you're looking for a more authentic experience, there are many Ryokans in the town of Togari. If you're in the area, here are a few eateries you've got to try:
Grilled Chicken Hashiba: Authentic Japanese cuisine, specializing in chicken
Address: 6792 Toyoda, Iiyama 389-2411, Nagano Prefecture
Phone: +81 269-65-2666
Cafe & Bar & Music Ambis: Great live music and a wide selection of drinks
Address: 6796 Toyota, Iiyama 389-2411, Nagano Prefecture
Phone: +81 50-1492-2910
Penticton: Their claim to fame is yaki-curry in a big bowl with melted cheese
Address: 6543-1 Toyoda, Iiyama, Nagano Prefecture
Phone: +81 269-65-4611
Rate
Lift Tickets (One Day): 4,200 yen for adults, 2,800 yen for JHS students, and 1,500 yen for younger children
Location / Access
Togari Onsen is located just over 40km northeast of Nagano, featuring two base areas about 1km apart. Pegasus side is on the southwest, while the northern base is called Orion. Two onsens (hot springs) sit at the base of the mountain; Akatsuki on the Pegasus slope and Nozomi on the Orion Slope. Known for their landscaping, Nozomi's outdoor views shouldn't be missed.
By Train: From Tokyo Station take the Shinkansen to Iiyama, followed by bus service to Togari Onsen
By Bus: JP Mountain also provides an over-night shuttle service to the resort from Shinjuku Station (leaves at 23:00 Shinjuku) for 10,000 yen.
Bio

SnowPak teams up with mountain experts from across the world to bring you insider knowledge of ski resorts, while at the same time helping you plan and book your ultimate snow vacation! Our goal is to be the one stop resource for everything you need for a winter trip of a lifetime.
Website
https://www.snowpak.com/
Email
hello@snowpak.com