Tasting Sake in the Japanese Countryside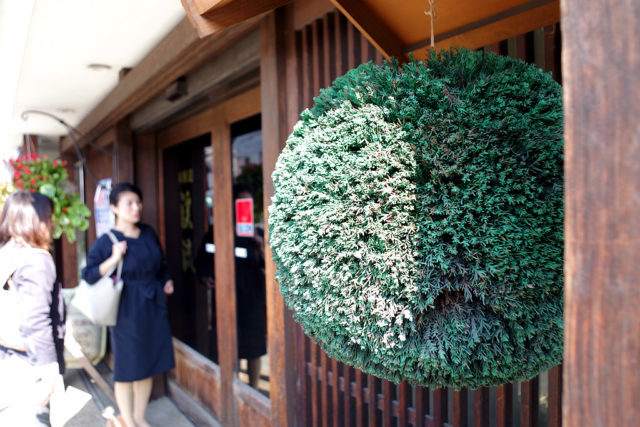 There's no better place to learn about and taste sake than Japan's many sake breweries.
When visiting a foreign culture, you would be amiss not to taste the local cuisine and drink while you're here. In Japan, that includes lots of delicious dishes like sushi, ramen, tempura, and, of course, sake.
Sake, called Nihonshu in Japanese, is considered by many to be a mysterious beverage. It is often referred to as rice wine in English, but that name doesn't seem to fit quite right. It doesn't look like wine, and it doesn't really taste like wine either. It's something completely of its own. How do you learn more about it? By drinking it, of course!
Whether you have experience tasting sake or not, you can expand your sake knowledge by tasting it right from the source. Japan's many sake breweries that have been producing this complex libation for centuries, and can enlighten you on sake's many styles and flavors, from floral, elegant Daiginjo to the straight-forward and dry Karakuchi.
Nagano has over 80 sake breweries around the prefecture—the second highest number of all prefectures in Japan—where you can taste local flavors slowly perfected over the centuries. Below are breweries and specialty shops where you can try a range of the prefecture's most delicious sake.
Taste Sake at Nagano's Many Sakagura Breweries
Endo Brewery (Suzaka City)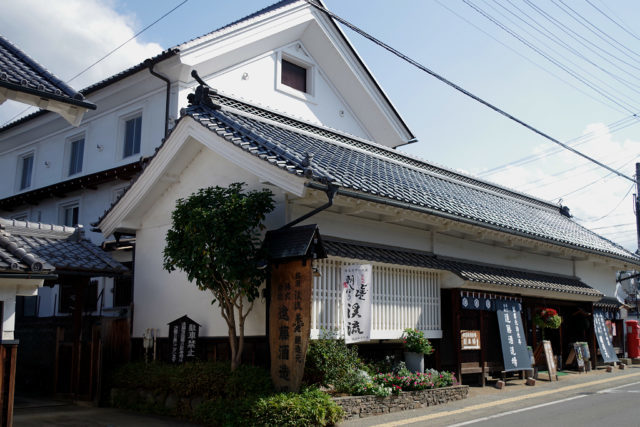 Founded in 1864, Endo Brewery is a beautiful brewery in Suzaka City that is well-known for its Keiryu brand of sake. You can easily find it in convenience stores around Nagano in its iconic newspaper wrapping. Keiryu has received a number of awards at the International Taste & Quality Institute, including the Diamond Taste Award (for receiving the Superior Taste Award for 7 years).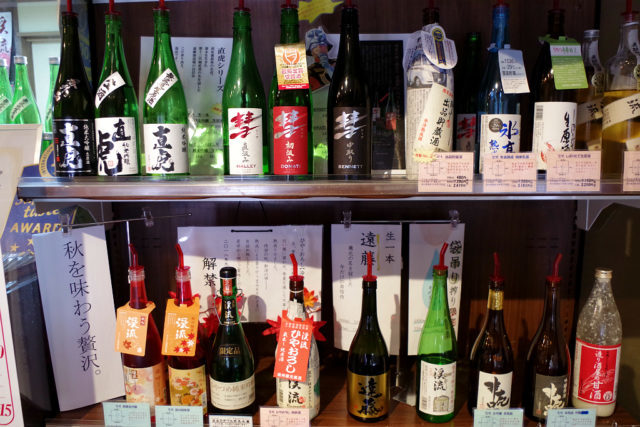 The storefront in Suzaka has a large selection of sakes available to taste—if you try them all, you may not even make it out of the store! While the staff may not be proficient in English, they are happy to point out their recommended products and pour a few tasters for you.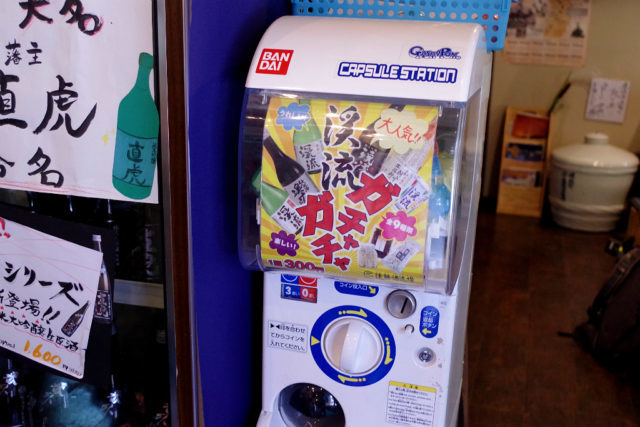 Another aspect of Japanese culture that you wouldn't expect to find in a sake brewery is Japan's gachapon machines. There are several in the store that sell keiryu-branded goods as well as sake. For 300 yen, you could win a large bottle of some of Endo brewery's best!
Masuichi Brewery (Obuse)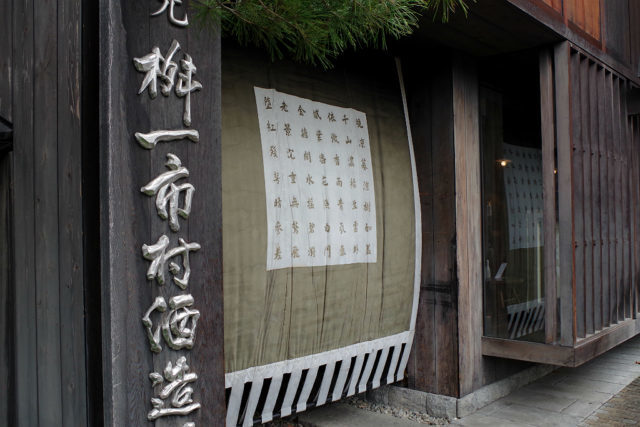 Masuichi Brewery sits in the middle of the town of Obuse, a sightseeing area known for its authentic Japanese townscape, chic cafes and museums. Possibly due to the influence of Obuse's artistic past, Masuichi's president was obsessed with the design of his sake as well as its history and tradition. Over the years, Masuichi developed a range of dazzling sake products that stay true to their roots.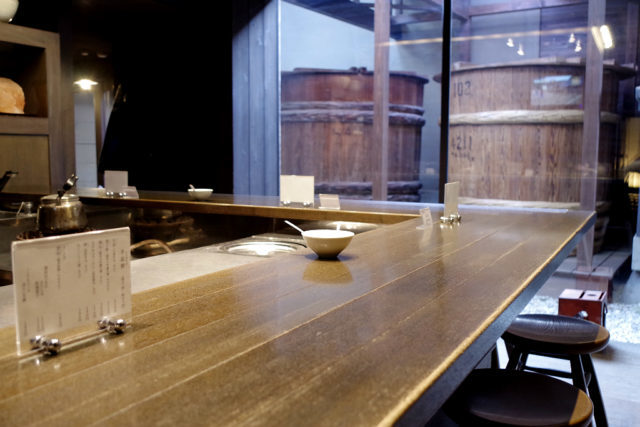 At Masuichi, you can enjoy sake tasting at their stylish hardwood bar behind the store. In the background, a floor-to-ceiling glass wall reveals several of the large wooden cedar barrels used in brewing Masuichi's sakes. The tastings aren't free, but the reasonable portions and elegant atmosphere are well worth the price.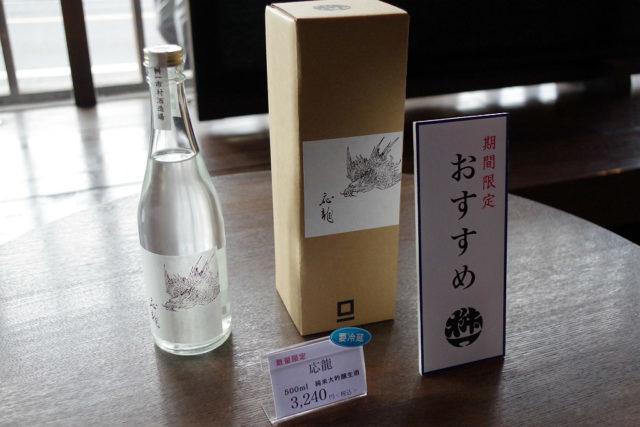 While you're in Obuse, you may also want to visit the Matsubaya brewery just a block down the road, or the Yonekawa brewery on the other side of the station.
Miyasaka Brewery and the Suwa Go-kura (Suwa City)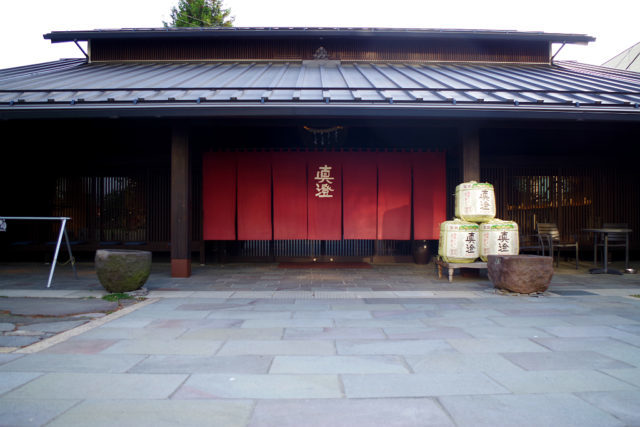 Located in Suwa, the Miyasaka brewery has been making sake since 1662. Using spring water from the nearby highlands and fresh local rice, Miyasaka has produced sake that has impressed the likes of lords and samurai for centuries. Their most well-known sake is called Masumi.
But it isn't only tradition at the heart of Miyasaka, friendly competition has played a large role in the brewery's success. In order to produce the best sake in Japan, their brewers have visited other sake-makers throughout the country to learn about their craft. Now, Miyasaka's reputation for delicious sake has spread throughout Japan and even reached countries around the world.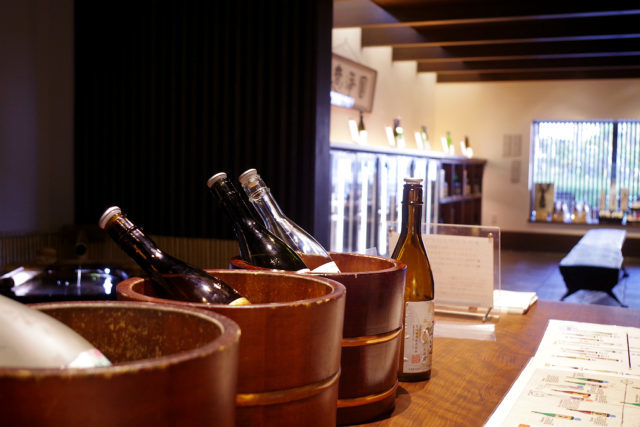 At its elegant storefront, you can taste a variety of their best sake with the help of an English-speaking sake specialist. They can explain the differences in flavor and production of each variety.
Nearby Miyasaka are four other sake breweries, part of Suwa's Go-kura breweries, where you can also enjoy sake. Visit all five and get a real taste for the area.
Tamamura Honten (Yamanouchi)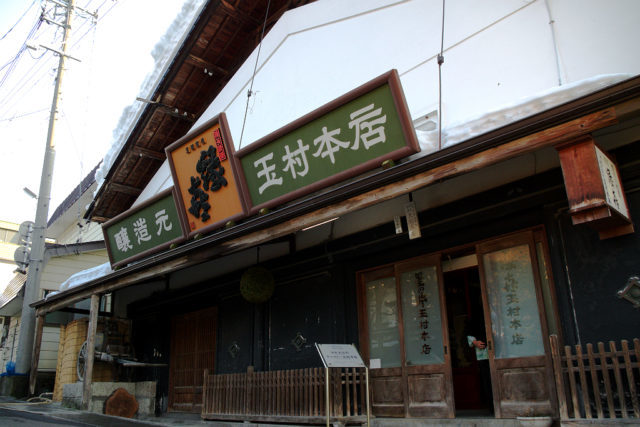 Outside of Yamanouchi's Shibu Onsen hot spring area is Tamamura Honten, a sake brewery which has been in operation since 1805. The sake produced here with the area's clean water, clear air, and cool climate has been loved by locals for centuries.
In 2004, Tamamura began producing its own beer, named after the nearby highlands of Shiga Kogen, and now hosts the annual Snow Monkey Beer Live festival, where craft breweries from around Japan gather during March to show off their latest brews.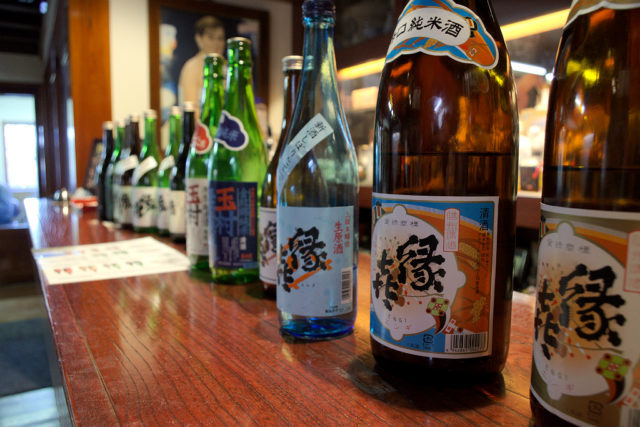 Tamamura Honten Brewery
Hours: 9:00 to 18:00
Sake Tasting: Free
Beer: Half-pint/ 400 yen, Pint/ 600 yen
Access: Take the Yudanaka-Shigakogen line bus to the Shibu Onsen stop. Then, a 5-minute walk.
The Farmhouse Restaurant
Hours:Thurs. to Mon.: 12:00 to 23:00; Wed.: 17:00 to 23:00
Closed: Tues.
Phone No.: 0269-38-1620
Access: Take the Kanbayashi line bus to the Kanbayashi line stop. Or, take the Shiga Kogen line bus to the Snow Monkey Park stop, then a 4-min. walk.
Taste Sake from Around Nagano at Shinshu Kuraudo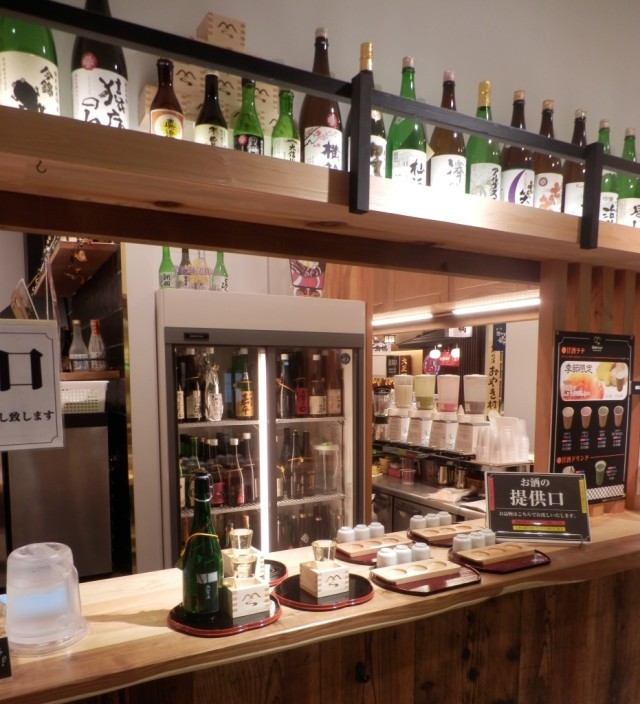 Don't have time much time before heading back to Tokyo? Grab a drink at the Shinshu Kuraudo bar in Nagano Station's Midori department store. The bar stocks a wide selection of Nagano's local sake and wine, as well as an assortment of light snacks that pair well with them.
Try a tasting set of three of Nagano's beloved sake with some herb-roasted chicken or miso-marinated pickles. If you'd like to have some wine instead, you can enjoy a delicious cheese plate on the side.
If you find something that you enjoy, most of the sake served at the bar can be purchased at the souvenir shop behind it.
Shinshu Kuraudo
Hours: 9:00 to 20:00
Sake Tasting (3-sake tasting set): Regular set/ 600 yen, Daiginjo set/ 1,400 yen
Location: Nagano Station Midori Building, ORAHO 2F
This short list barely scratches the surface of Nagano's many breweries, but it is a great place to start for those who want to learn more about local sake. After becoming familiar with the flavors of a few junmai, ginjo, and daiginjo sake, you can begin to appreciate the depth and complexity of such an unassuming beverage. For more detail on the production of sake, see below, or check out another one of our related blog posts for more information on Nagano. Thanks for reading!
Learn More About Sake
This quick guide will get you oriented so you can enjoy each sip of sake more mindfully.
Types of Sake
Here are the different types of sake you may find:
Junmai Sake (純米): Sake made without any added brewer's alcohol. Has a rice-polishing ratio (ratio of rice left after polishing) of 70% or under.
Honjozo Sake (本醸造): Sake made with a small addition of brewer's alcohol (this is the traditional method for brewing alcohol). Has a rice-polishing ratio of 70% or under.
Ginjo Sake (吟醸): Has a rice-polishing ratio of 60% or under.
Daiginjo Sake (大吟醸): Has a rice-polishing ratio of 50% or under.
Nama-zake (生酒): Sake that has been only pasteurized once during the brewing process. It has a stronger aroma and flavor but shorter shelf life.
Ginjo and Daiginjo varieties generally have a small amount of brewer's alcohol added, like Honjozo sake. If they do not, they are labeled as Junmai Ginjo or Junmai Daiginjo.
For an in-depth look at the making of sake, see this comprehensive guide by the Japan Sake and Shochu Makers Association. And if you have a question about Nagano, feel free to ask us in the comment section below!
Update:2019/12/04