Trace Yayoi Kusama's Creative Roots at Matsumoto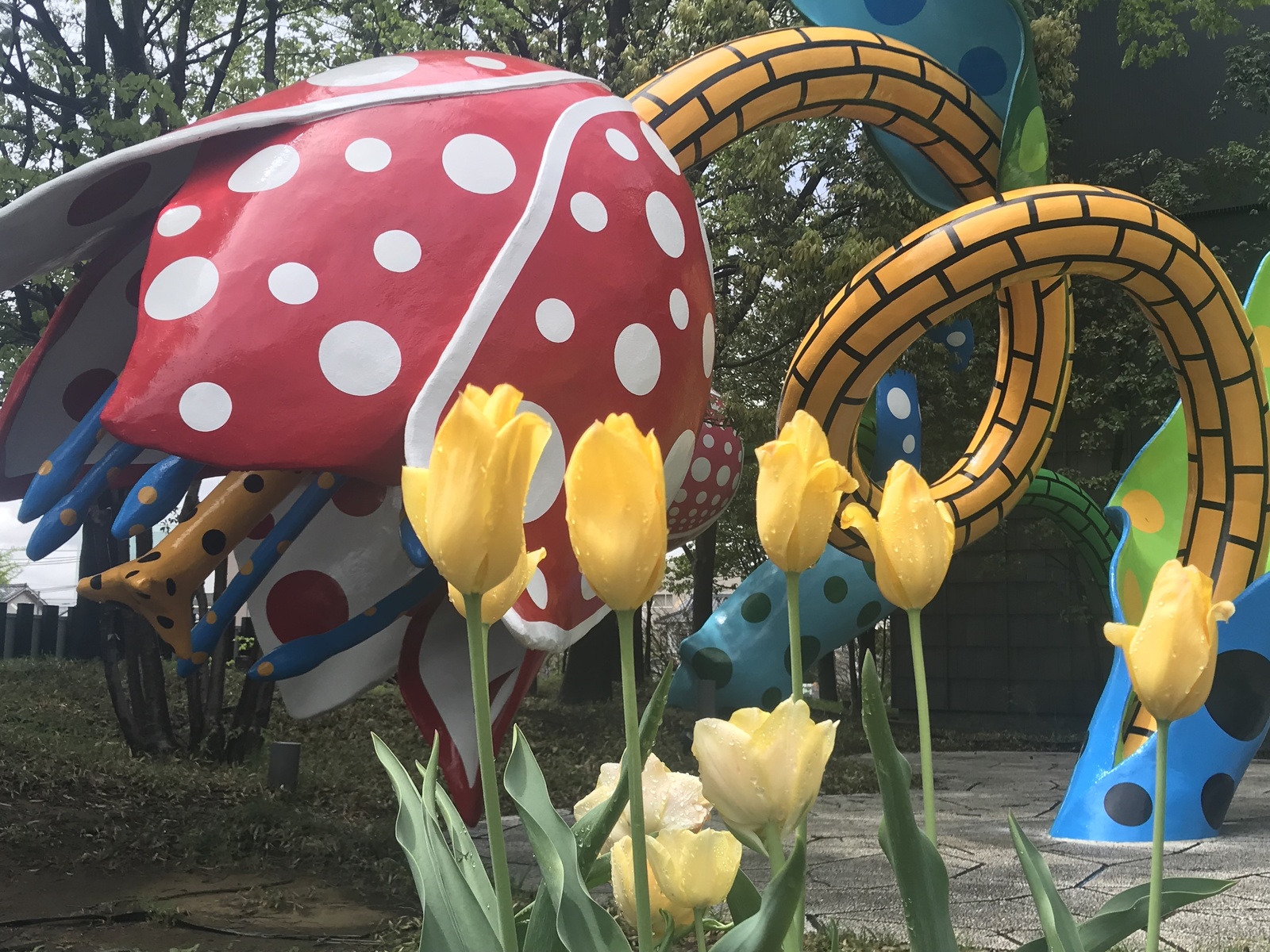 Visit the birthplace of the world famous polka-dot artist.
Yayoi Kusama delights and mesmerizes art aficionados throughout the world with her polka dot and eternity-net designs. While now internationally renowned, her life began humbly in the castle town of Matsumoto. Come to Nagano to get a glimpse into Kusama's beginnings.
Yayoi Kusama's Beginnings
Kusama was born in Matsumoto City in 1929. Plagued by hallucinations from a young age, she painted the hallucinations she saw as a form of a self-therapy.
While her artworks weren't well received in her home country of Japan, she found great success abroad after moving to New York at the age of 28. As an influential member of the avant-garde art movement, she producing paintings, sculptures, performances, installations and more.
In 1973, she returned to Japan and continued her prolific work in Tokyo. Her mesmerizing patterns, infinite mirror installations, and thought-provoking performances have made Yayoi Kusama an international sensation, and she was named one of the world's 100 most influential people by Time Magazine in 2016. To this day, she continues to produce new work at an astonishing rate.
See Yayoi Kusama's Works in Matsumoto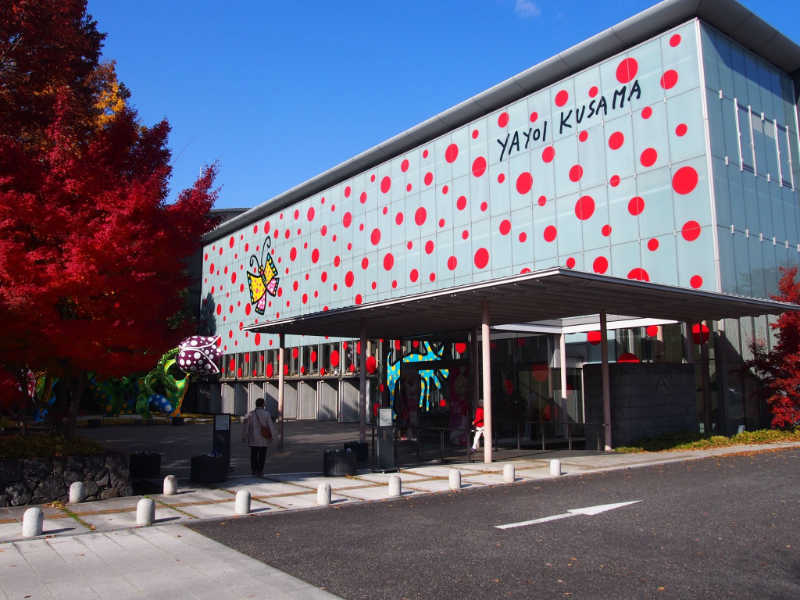 The Matsumoto City Museum of Art has a permanent collection of Kusama's artwork, from her earliest paintings during her childhood which even then hinted at her creativity, to contemporary masterpieces. Her Magical Flower outdoor art greets guests at the museum entrance and the permanent exhibit details the artistic evolution throughout her life.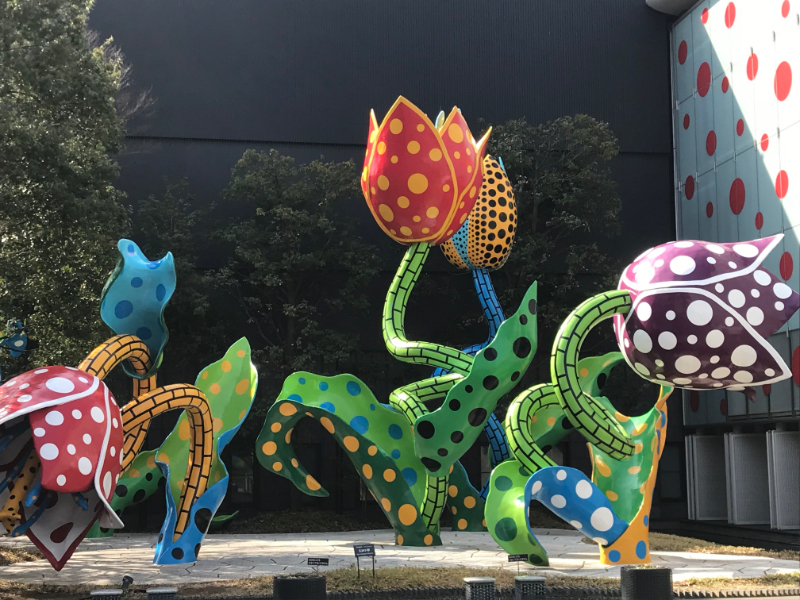 From Matsumoto Station to the Museum of Art, you can catch the Town Sneaker bus decorated with Kusama's trademark polka dots.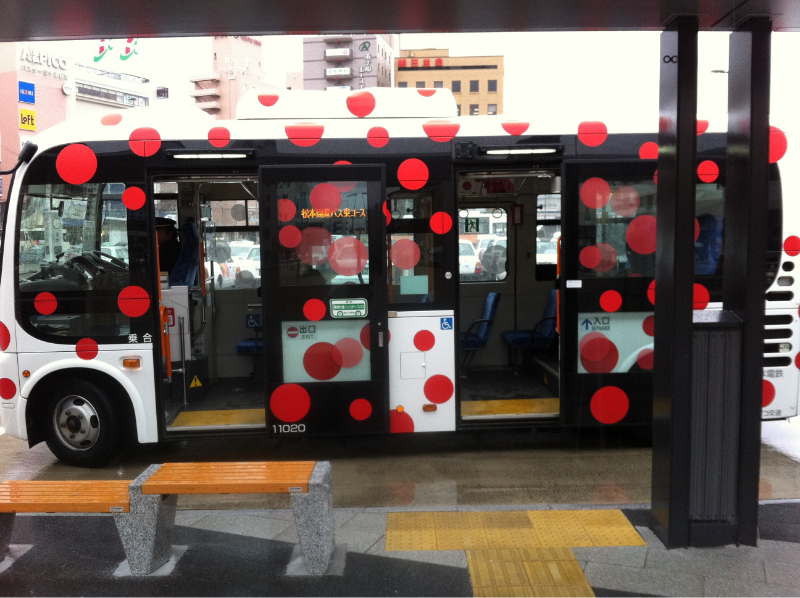 Kusama's burning desire to create is energetically conveyed through her artwork. Come to Matsumoto to get energized through Kusama's polka dots!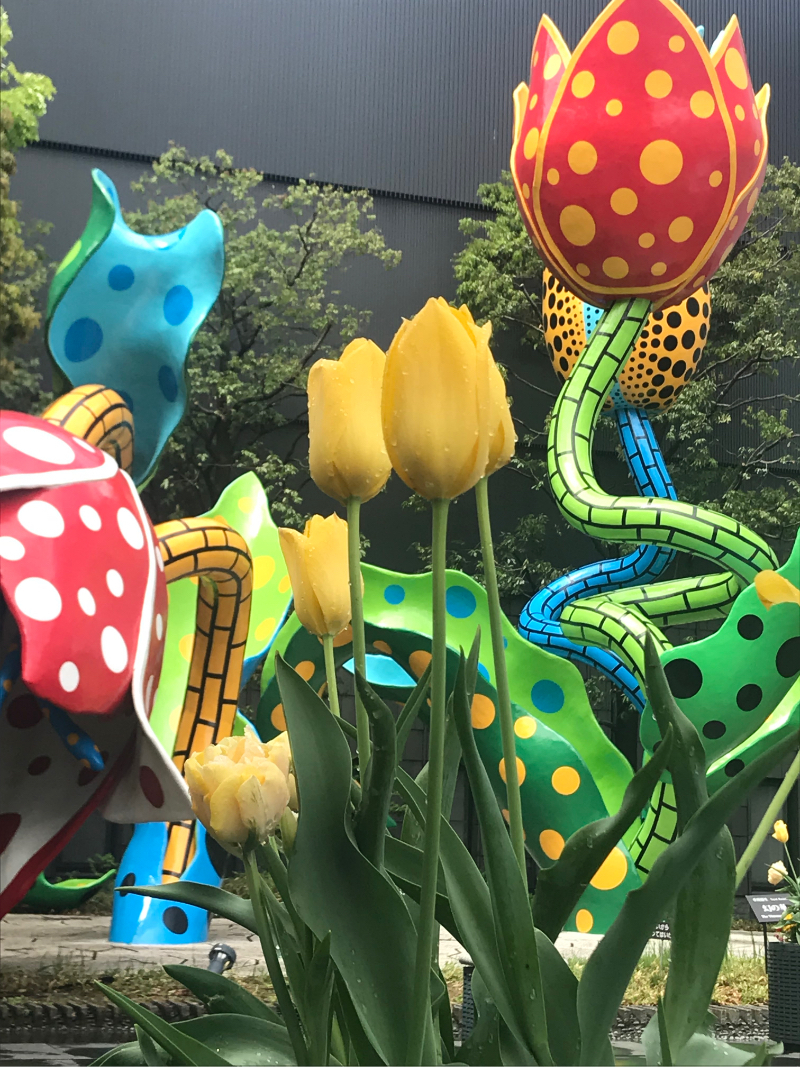 Update:2020/01/17