Seven Ways to Enjoy the Kiso Valley this Summer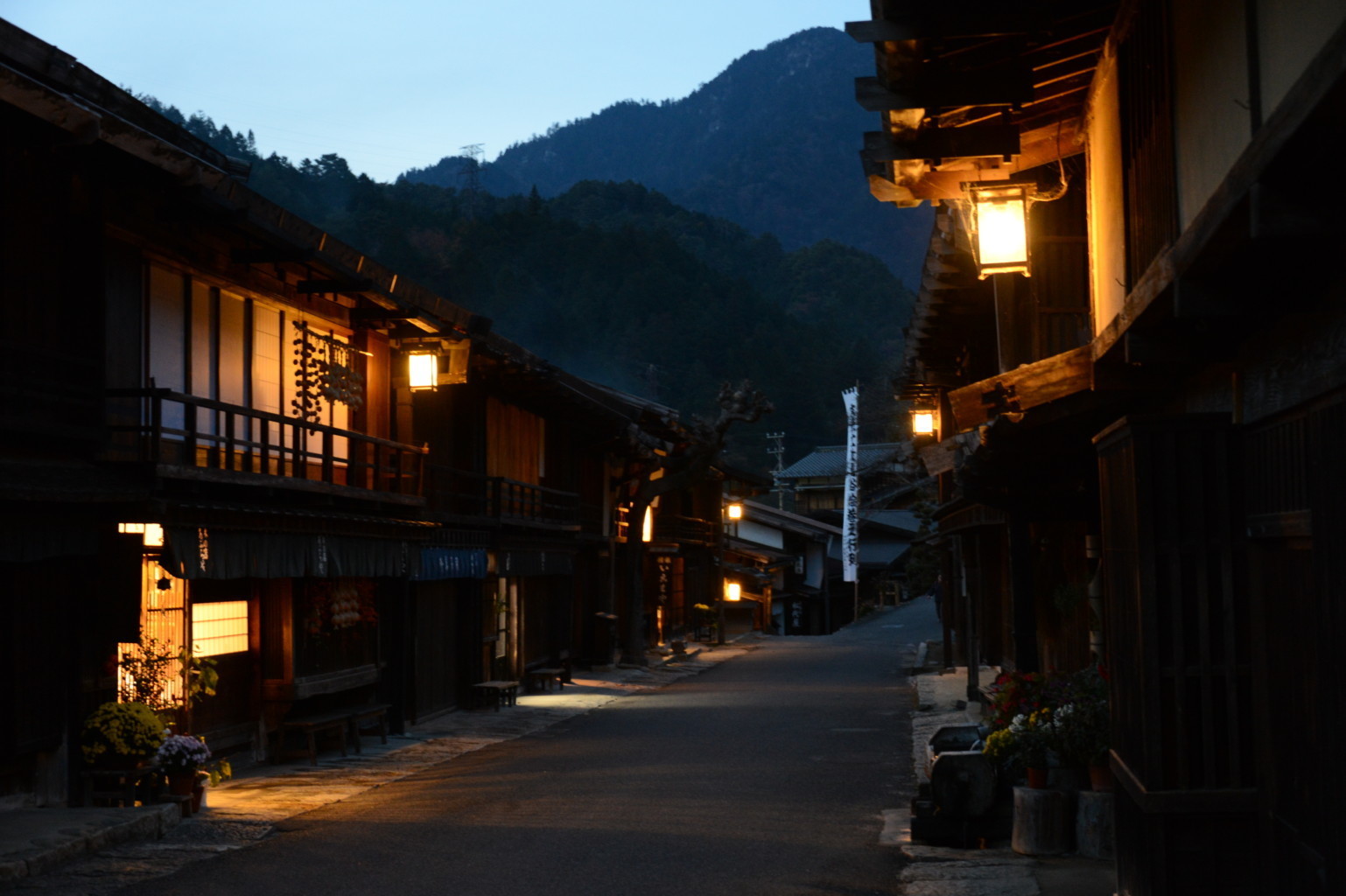 The Kiso Valley is one of Nagano's hidden gems, sandwiched between the Central Alps and Mt. Ontake.
The Kiso Valley is one of Nagano's hidden gems, sandwiched between the Central Alps and Mt. Ontake. Surrounded by these near three-thousand-meter peaks, it is characterized by its steep slopes and gorges which are covered in dense forest. The emerald greenery of the canopies and crystal-clear waters are a refreshing sight, especially during hot summers.

For centuries, passing through Kiso was one of the main ways to travel between Kyoto and Edo during the Edo Period. Called the Nakasendo, this route stretched from the Sanjo Ohashi bridge in Kyoto to the Nihonbashi bridge in Edo. Along the way were 69 post towns, some of which have been impeccably preserved. Here, visitors can see the Japanese countryside as travelers, merchants, and samurai would have seen it hundreds of years ago.

Enjoy the natural beauty and historical sites of the Kiso Valley that have been protected by its steep mountains. Here are some of the best places to visit in Kiso this summer!
1. Walk Kiso's Timeless Post Towns
The Nakasendo is Kiso's biggest draw among international tourists. Walking among two- to three-hundred-year-old towns surrounded by nothing but verdant forest is a magical experience, transporting travelers back in time to a bygone era.

Twelve of the Nakasendo's 69 post towns are located in the Kiso Valley and each of them has their own charm.
Magome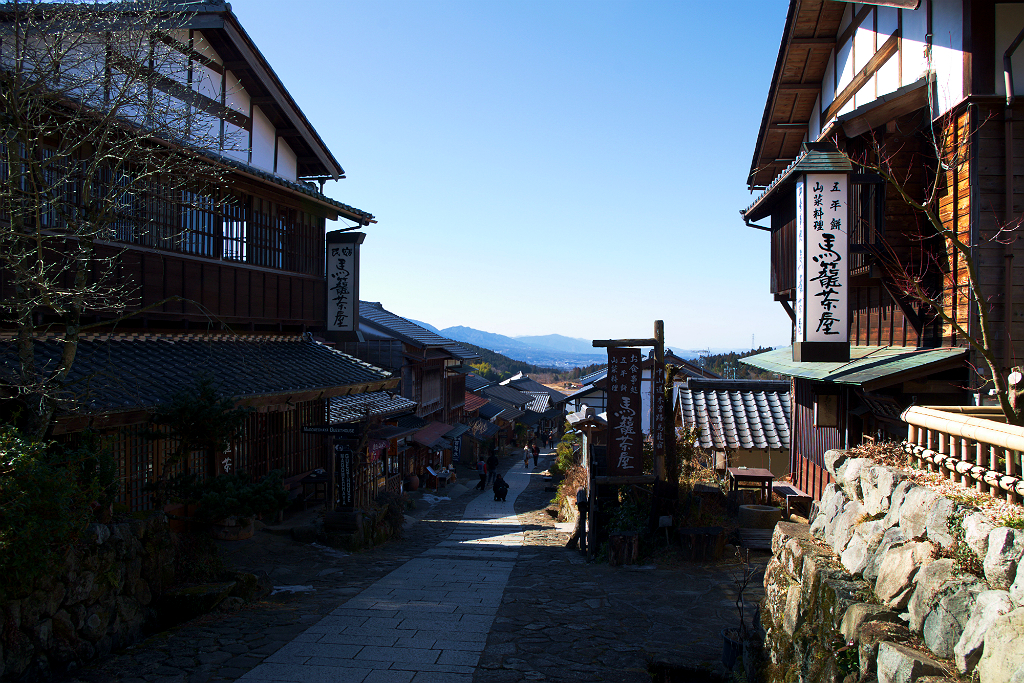 At the bottom of the valley in neighboring Gifu, Magome climbs upward and has beautiful views of nearby Mt. Ena. Its streets are impeccably paved with stone slabs and lined with souvenir shops and restaurants. There are several museums here to visit, including the Wakihonjin inn and the Toson Memorial Museum. The latter was the birthplace of Shimazaki Toson, one of Japan's well-known authors, and commemorates his work.
Tsumago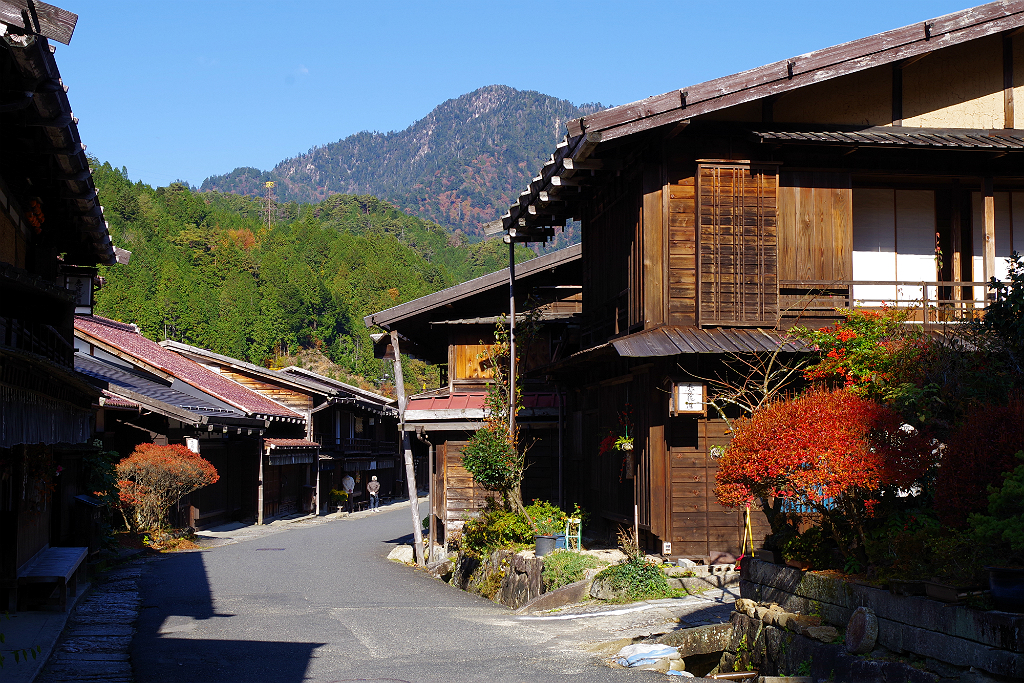 Tsumago, in the heart of Southern Kiso, looks just as it did during the Edo period: the road is lined with single-story wooden inns whose roofs are weighted with heavy stones. In the evening, the street and buildings are bathed in the glow of hanging paper lanterns. You can stop by the Rekishi Shiryokan museum to learn more about the history of the area (has information in English), or take a short walk up to the ruins of Tsumago Castle, which has excellent views of the post town below.
Narai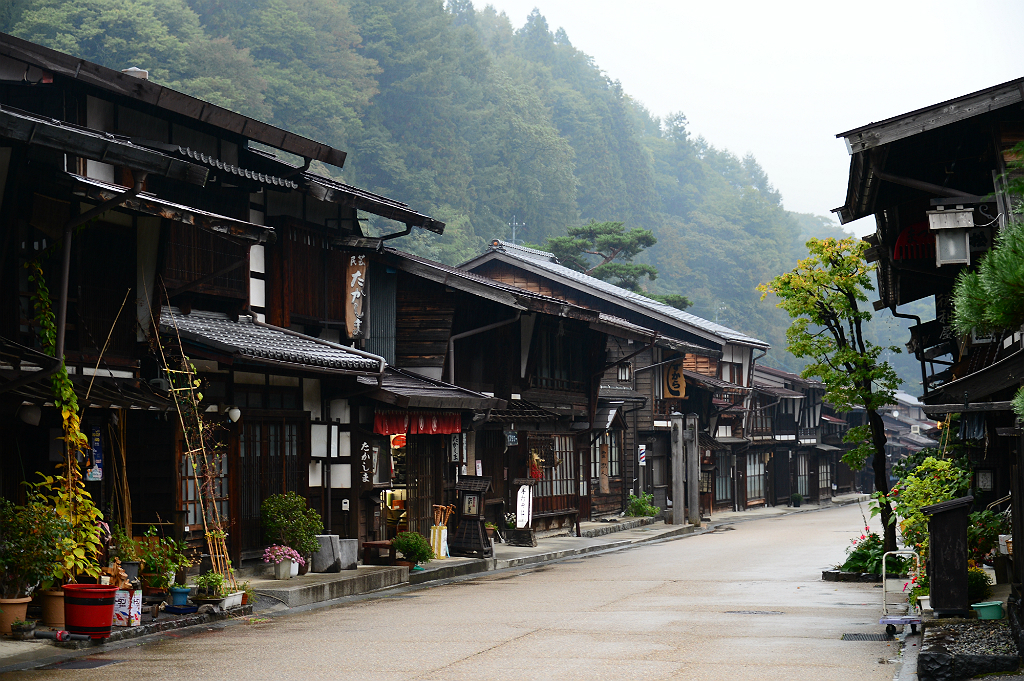 2. Hike along the Ancient Nakasendo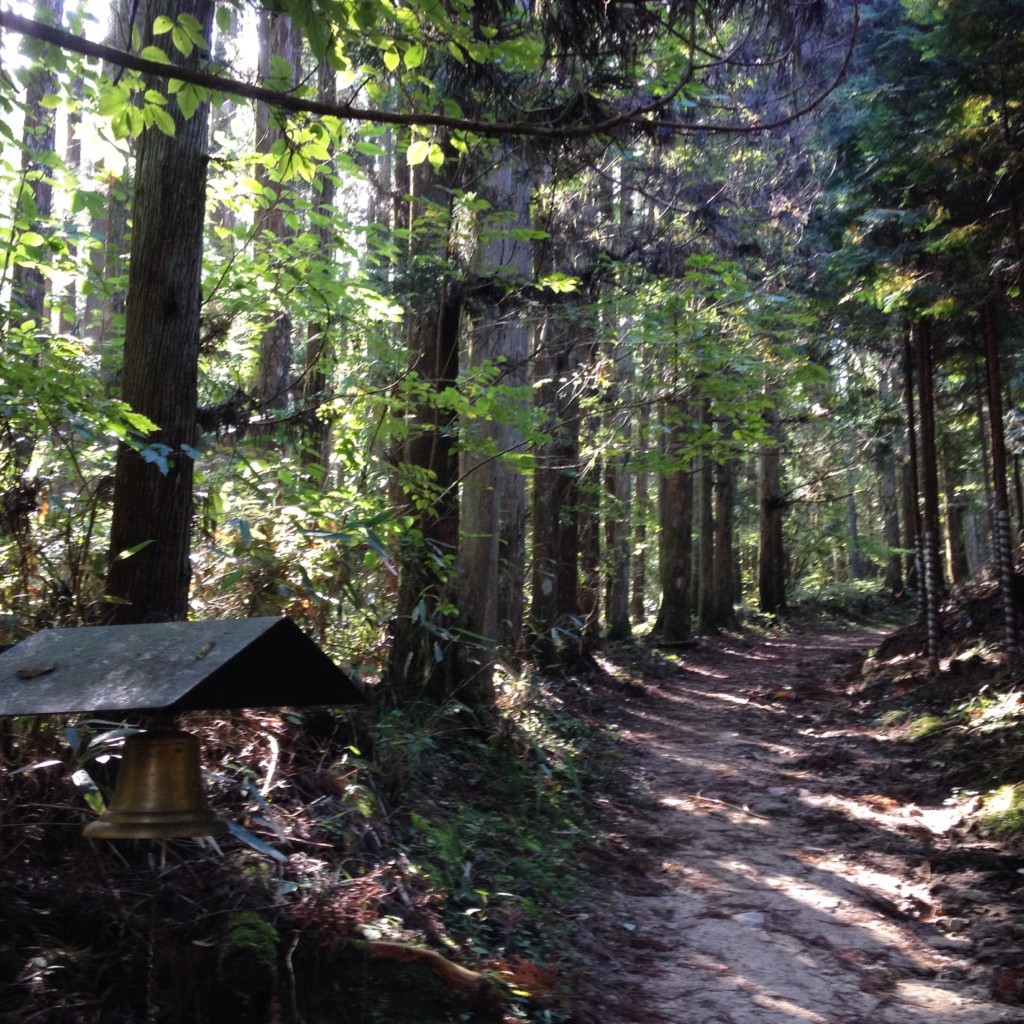 The post towns themselves aren't the only way to enjoy the Nakasendo. Many sections of the trail remain, and hiking between the post towns is a great way to further experience their history and beauty. As you walk through Kiso's forests, you'll see vestiges of the Nakasendo, from small stone markers to little forgotten villages.
Magome to Tsumago Hike
Hiking between Magome and Tsumago is one of the most popular sections of the Nakasendo. It takes about two and a half to three hours to complete, covering about eight kilometers of varied terrain. The path is a mix of cobblestone and packed dirt with occasional forays onto the local road. One of the best parts of the trip is reaching the Tateba tea house in the middle of the hike. The old farmhouse is open to all hikers as a place to rest, recuperate, and chat with fellow travelers.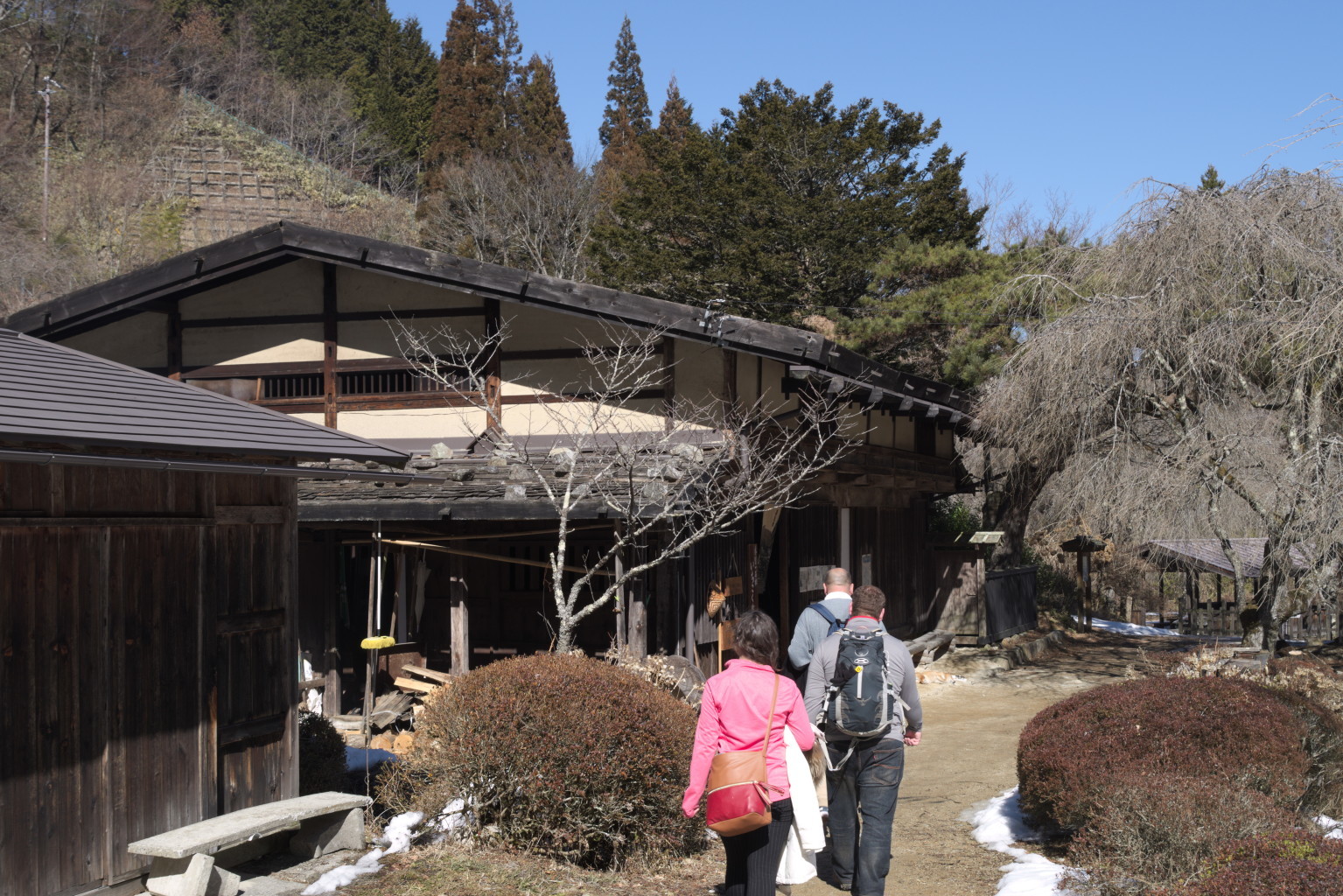 Torii Pass Hike
Another hike, which still relatively unknown among international travelers, is between the post towns of Yabuhara and Narai. It was considered the most difficult stretch of Kiso's Nakasendo because of the climb to Torii Pass (1,197m). Near the top of the pass is Ontake Shrine, from which you can see splendid views of the mountain. The trail is approximately six kilometers long and takes three hours to complete.
See More About Hiking the Nakasendo
・Kiso Valley and the Nakasendo Road
・Sunny Saturday on the Nakasendo Trail
・The Nakasendo: from Tsumago to Magome-juku
3. Bathe in the Forests of Akasawa and Aburagi Birin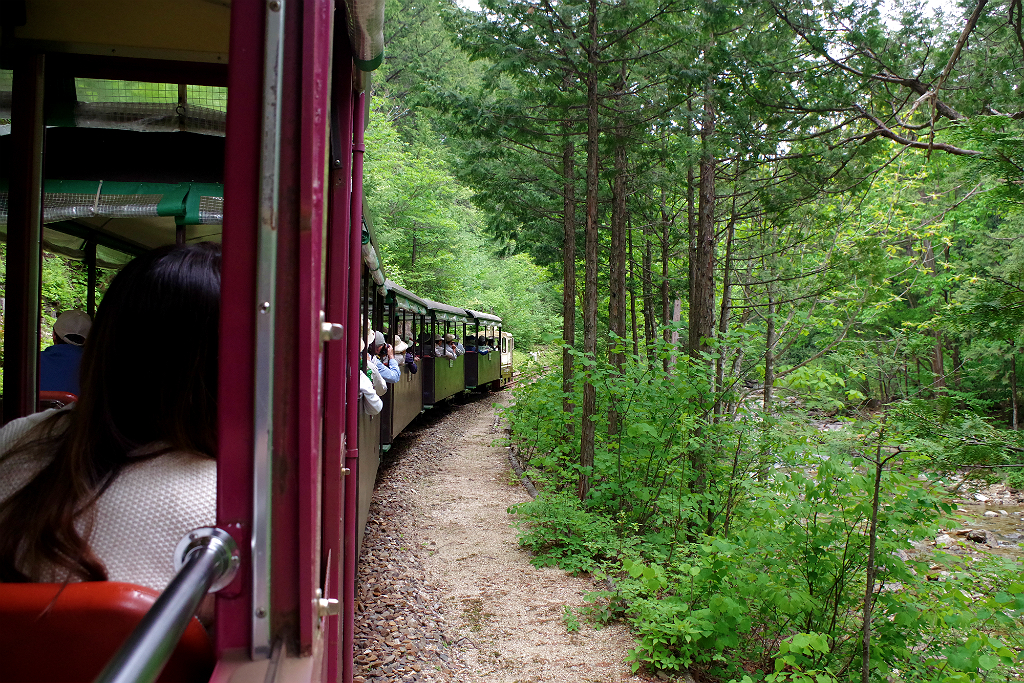 Kiso has always been an important source of timber in Japan. Its sturdy cypress trees have been used over the centuries to build many castles, fortifications, and temples, and are still used in the ceremonial rebuilding of Ise Jingu, Japan's most sacred Shinto shrine.
Akasawa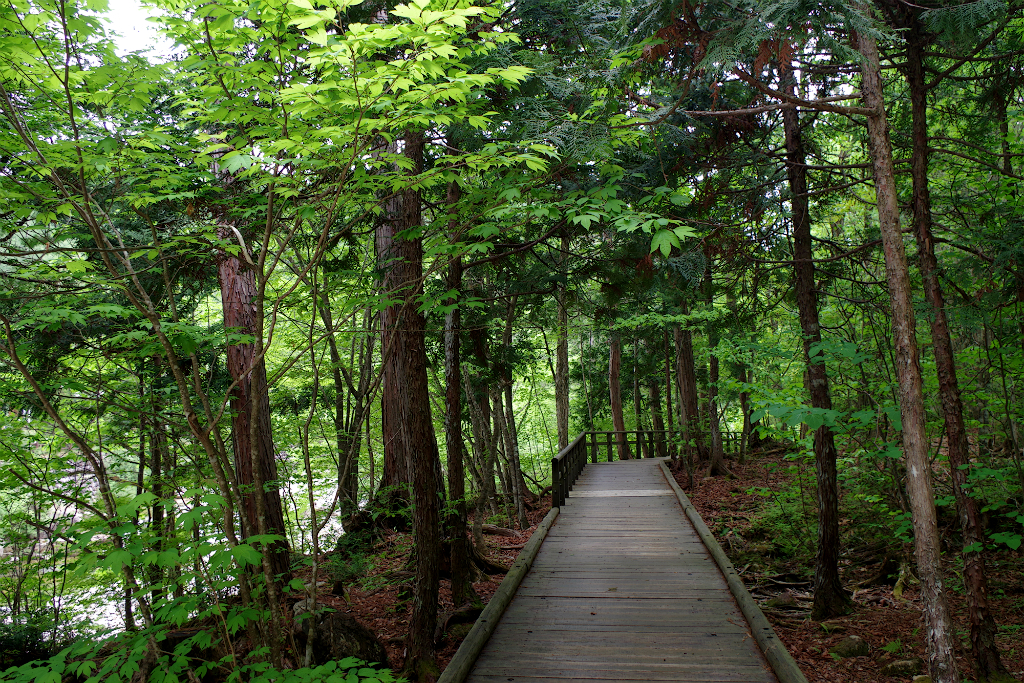 The Akasawa area in particular was heavily logged until the government began protecting the land during the Edo Period. Thanks to their rather severe preservation efforts—the price of an illegally felled tree was "one head"—Akasawa's forests are greener than ever, and the area is now known as the birthplace of Shinrin-Yoku, or Forest Therapy.

You can take in the smell of cypress, the rustling leaves of the trees, and the soothing sounds of the streams as you walk through Akasawa's forested paths. There are eight different trails around the woods, totaling a length of about 20 kilometers. A logging railroad also runs through the park. Visitors can take a roundtrip ride on the open-air trolley while enjoying the view and the cool breeze (800 yen per person).
Aburagi Birin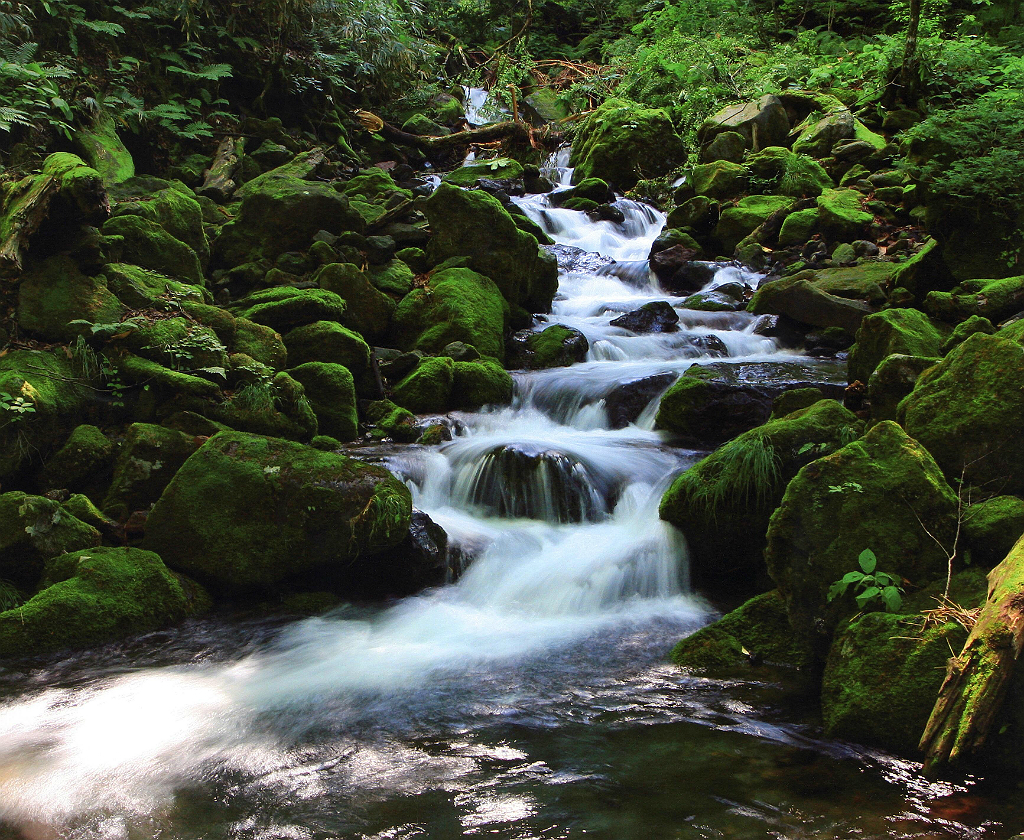 At the foot of Mt. Ontake, shrines, waterfalls, and relics of mountain pilgrimages are scattered around dense forest. Between the fourth and fifth mountain stations of Mt. Ontake is Aburagi Birin, a beautiful forest of cypress and evergreen trees. Its main draws are its two waterfalls, Komorebi and Fueki-no-taki.

Komorebi Falls is about a 20-minute walk on soft trail from the entrance of the woods. Here, two sets of waterfalls join together and cascade down a series of rocks. The light through the trees dances above the water, hence the name komorebi (translates roughly to "light that leaks through the trees").

Fueki Falls is about 500 meters into the woods, surrounded by tall cypress trees. Waters seeps out of a large, moss-covered boulder and falls in delicate strands onto a slab of rock below.

You can see a walking map of the woods here, and the parking area in Google Maps here.
4. Climb Mt. Ontake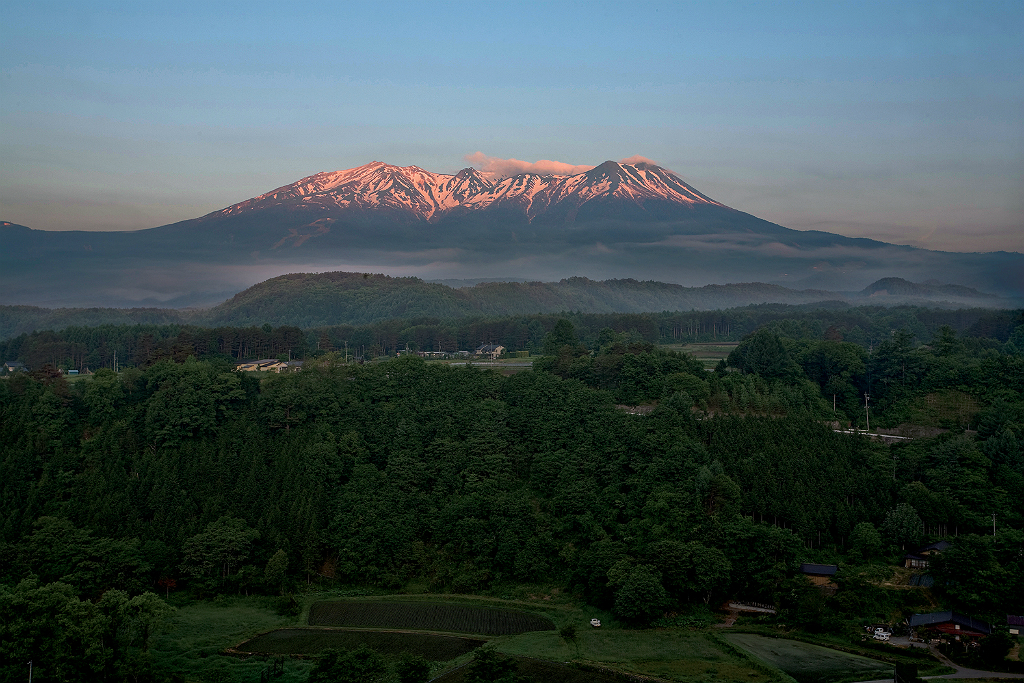 Like Mts. Fuji, Haku, and Tateyama, Mt. Ontake is one of Japan's most spiritual mountains, which has been revered by mountain ascetics for over a thousand years. It stands at an altitude of 3,067 meters on the border of Nagano and Gifu prefectures, towering over the forests of the Kiso Valley. Numerous trails have been opened up over the centuries by monks who climbed the mountain as a form of meditation and worship. Many shrines, stone monuments and other relics can be found on the trail.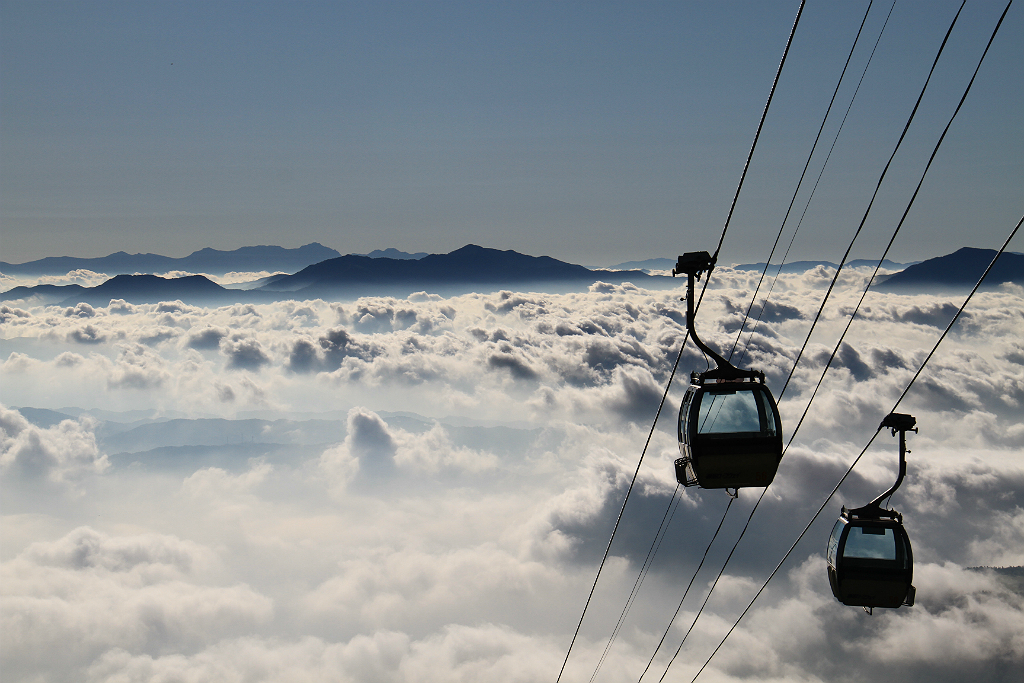 The Ontake Ropeway travels from a 1,570m point to a 2,150m point on the mountainside, overlooking the Kiso Valley and the Central Japanese Alps from above the clouds. At the top of the ropeway is a viewing platform with an illustrative guide to the surrounding mountains, a café, and a shrine surrounded by alpine flowers.
Ropeway Details
〈Hours〉
8:30 to 16:15
〈Operating Period〉
April 28 to May 6, May 26 to November 4 2018
〈Price〉
Roundtrip: Adults 2,600 Yen/ Children 1,300 Yen
One Way: Adults 1,400 Yen/ Children 700 Yen
5. Explore Kiso's Gorgeous Ravines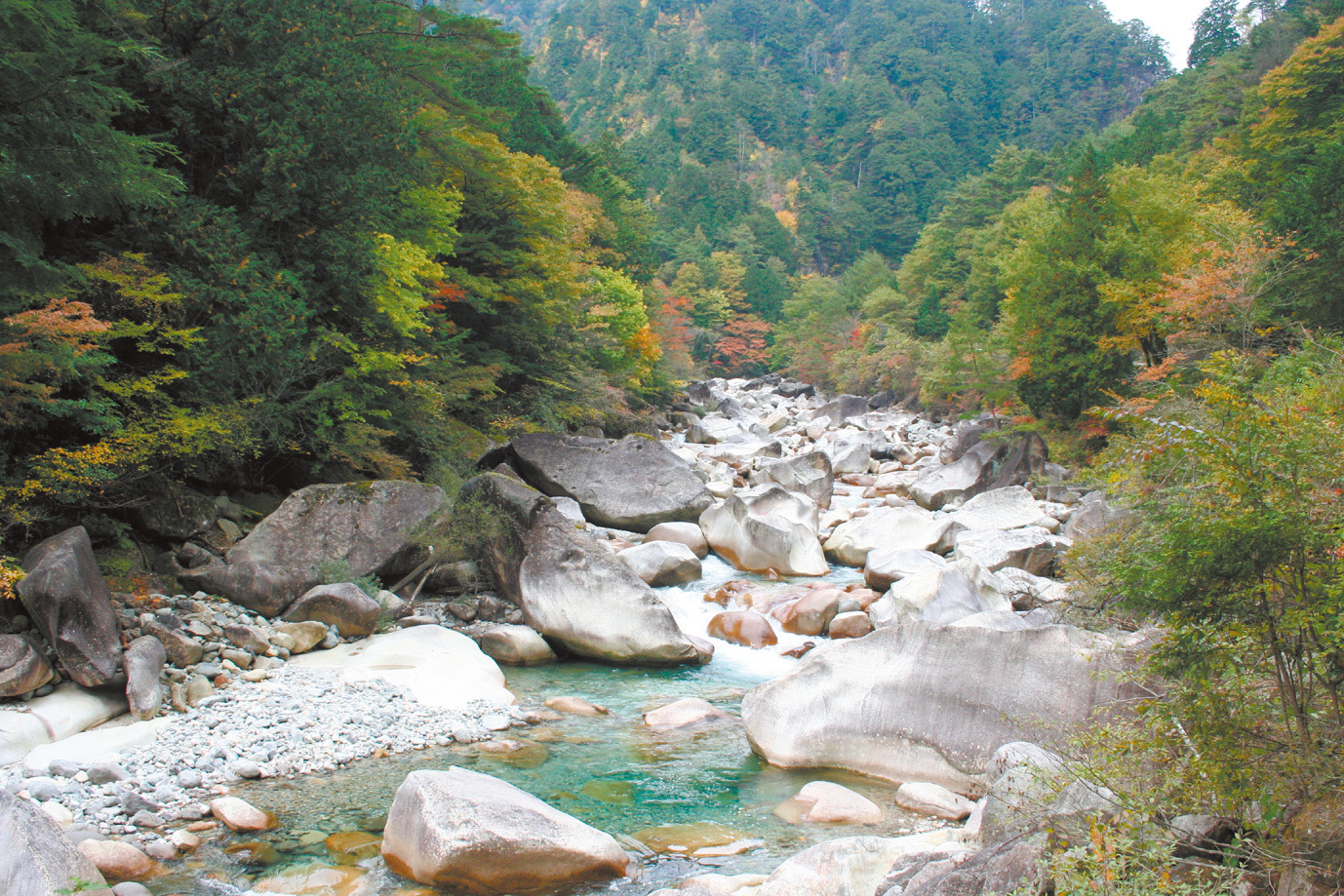 Due to the steep mountains surrounding the valley, Kiso is blessed with picturesque ravines and crystal clear water. Among them, Atera Keikoku and Kakizore Keikoku are Kiso's hidden gems.
Atera Keikoku is located near Nojiri Station in Southern Kiso. The road along the riverbed about six kilometers long, passing numerous waterfalls, rapids, and bridges. The water here is known for its "Atera Blue" color, a transparent mix of sapphire and emerald. You can enjoy the glimmering waters of Atera Keikoku from afar, or you can dive right in! The water is incredibly clean and cool–the best way to relax on a hot summer's day.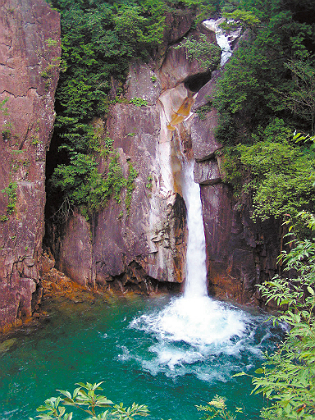 The waterfall is Ushigadaki.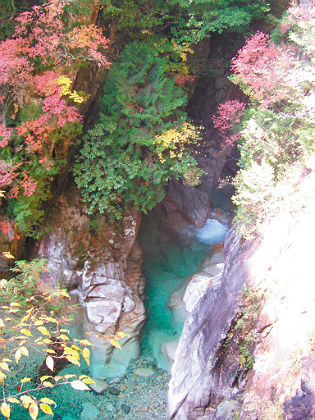 Kakizore Keikoku
Two pictures of Kakizore Keikoku. Farther south near Junikane Station is Kakizore Keikoku. The ravine's most popular waterfall, Ushigadaki, is an hour-and-ten-minute walk from the station. You can continue farther into the ravine for another hour-and-a-half to see more of the ravine and other waterfalls.
6. Make your own Chopsticks, Mochi, and Soba!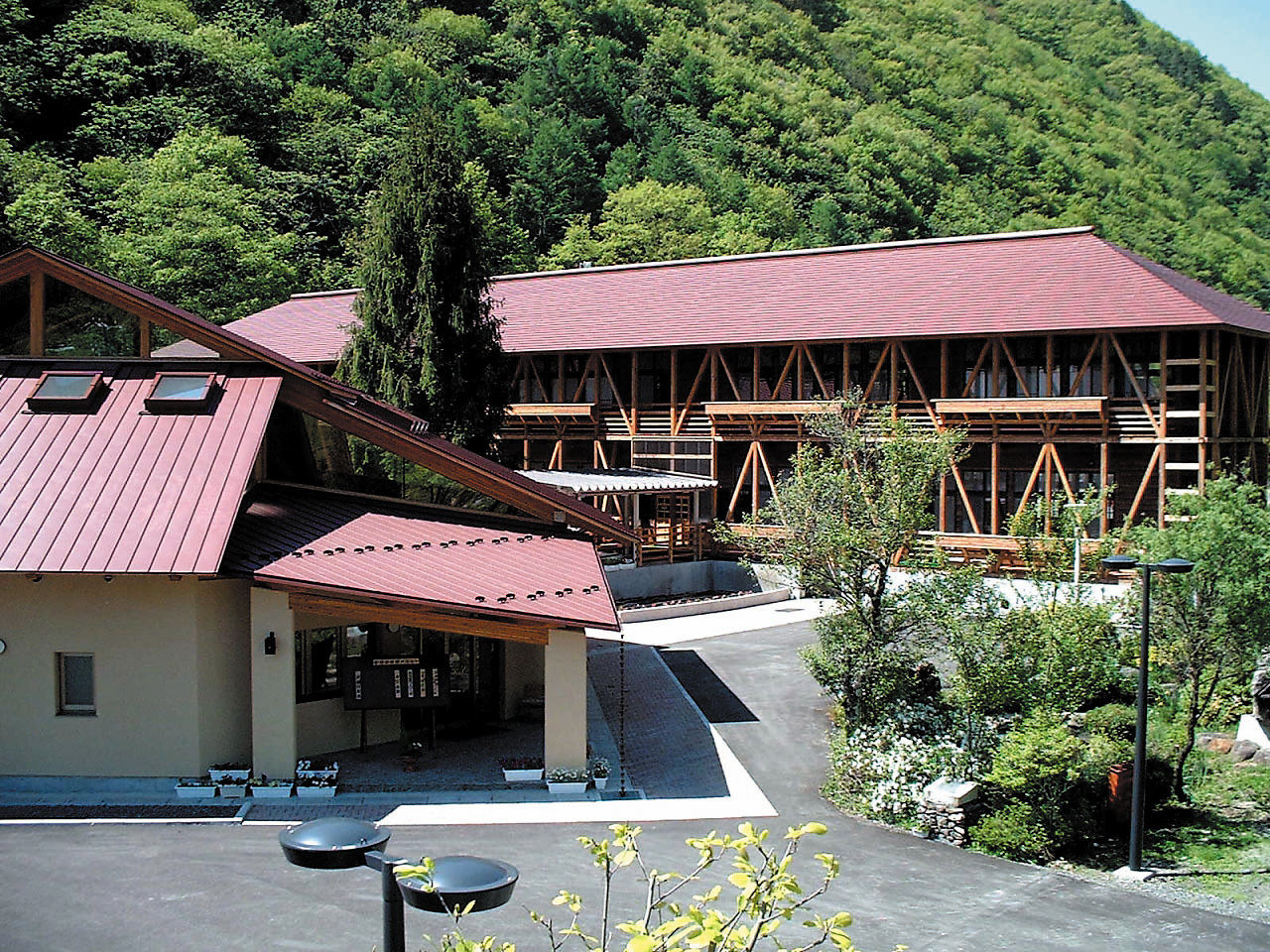 Getting in touch with an area's local crafts and cuisine adds a new dimension to your travel experience. With some help from some of Kiso's kind obaa-chan, you can learn how to make chopsticks out of hinoki cypress, knead and cut soba noodles, or cook gohei mochi rice cakes.

You can try these workshops at Kiso Fukushima's Furusato Taikenkan. Formerly the Kurokawa Elementary school, this building's bright, wooden halls are the perfect place to study Kiso's culinary arts and crafts! It can be reached from Kiso Fukushima Station using the Kaida Kogen line bus (about 15 minutes).
Hinoki Chopsticks
Make chopsticks out of hinoki, use electric pen to burn your name or other designs into the wood.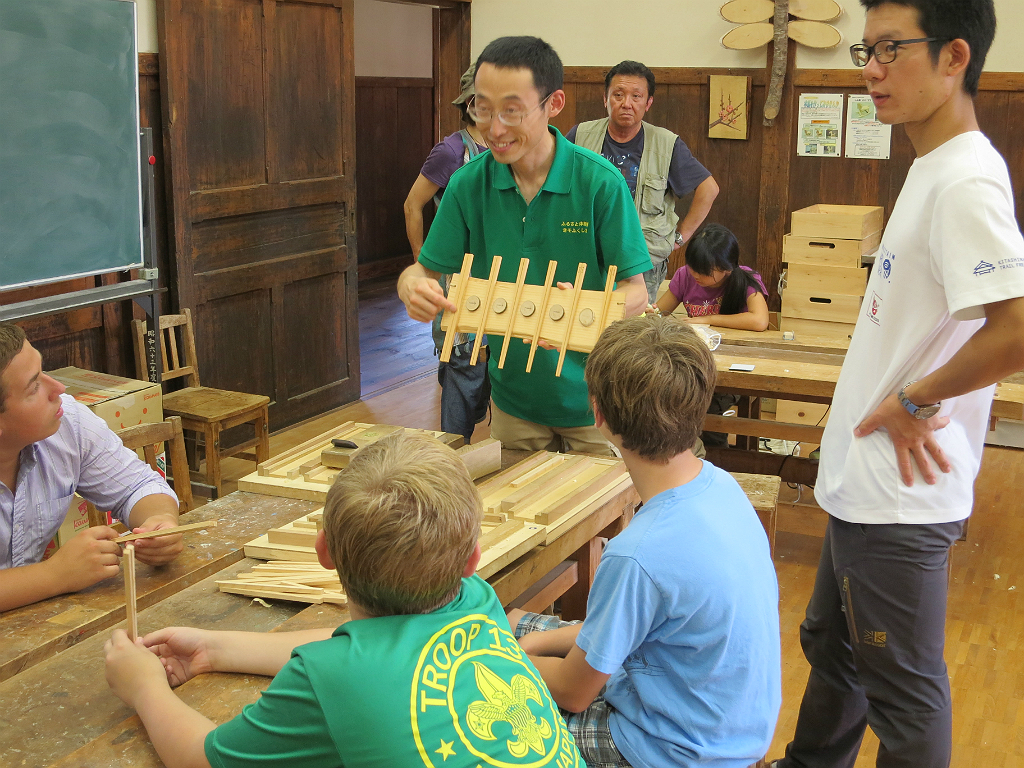 Details
〈Price〉
600 Yen
〈Lesson time〉
45 minutes
〈No. of Participants〉
1 to 20 persons
Soba
Nagano is known throughout Japan as the home of soba, and Kiso is a major producer. Learn about the careful process of kneading and shaping buckwheat dough before cutting your own noodles. They may not look like a professional's, but they'll taste just as good!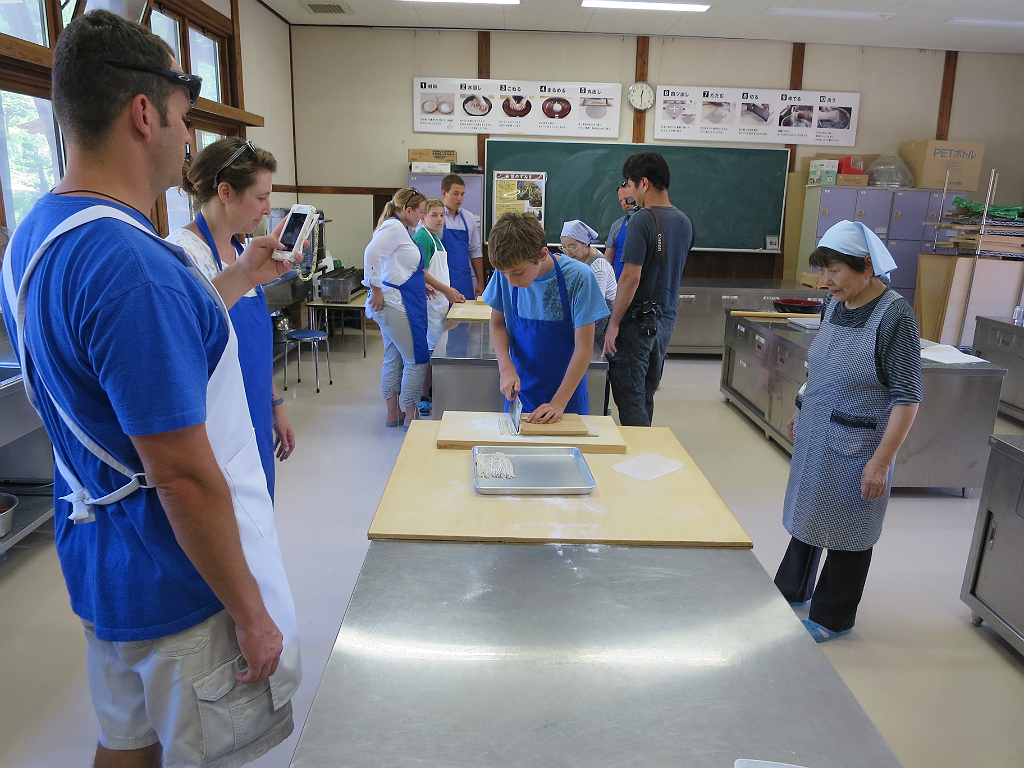 Details
〈Price〉
1,400 Yen
〈Lesson time〉
60-120 minutes
〈No. of Participants〉
3 to 60 persons
Egomadare Gohei Mochi
Make one of Kiso's traditional snacks! Gohei Mochi is a type of rice cake that is lightly pounded then roasted in a pan or open fire. Each area of the valley has its own variation in size, shape, and flavor of Gohei Mochi. Look out for paddles, flat round cakes, and spherical dango shapes. Flavors range form soy sauce, miso, to walnut and egoma (perilla seed).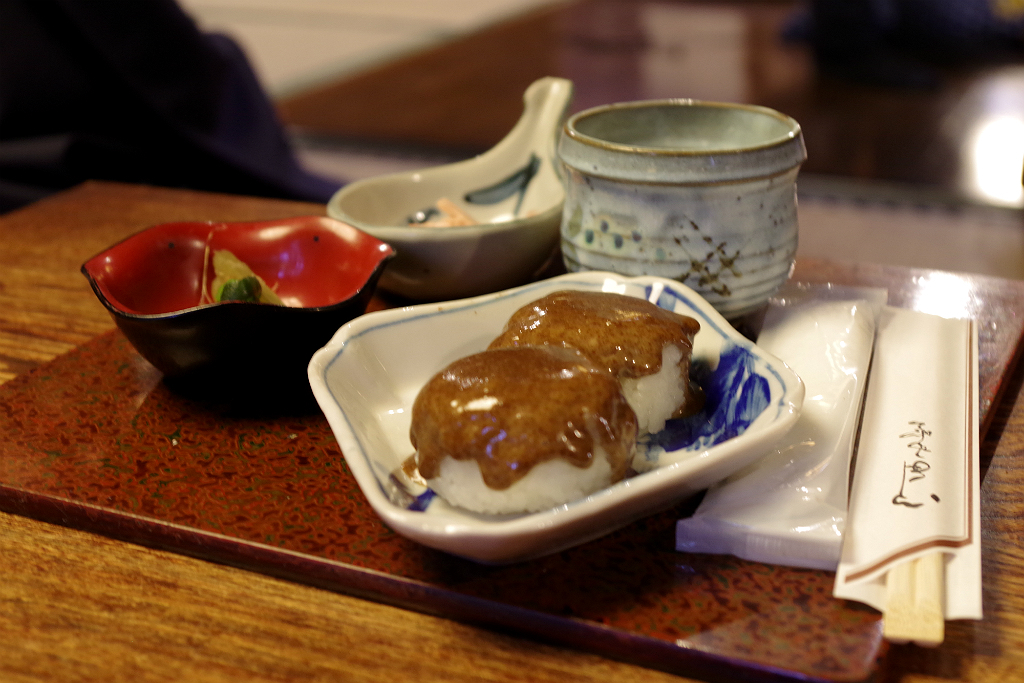 Details
〈Price〉
1,300 Yen
〈Lesson time〉
60-90 minutes
〈No. of Participants〉
2 to 60 persons

Reservations should be made for each activity in advance. Call 0264-27-1011.
7. Taste Kiso's Local Sake and Visit its Breweries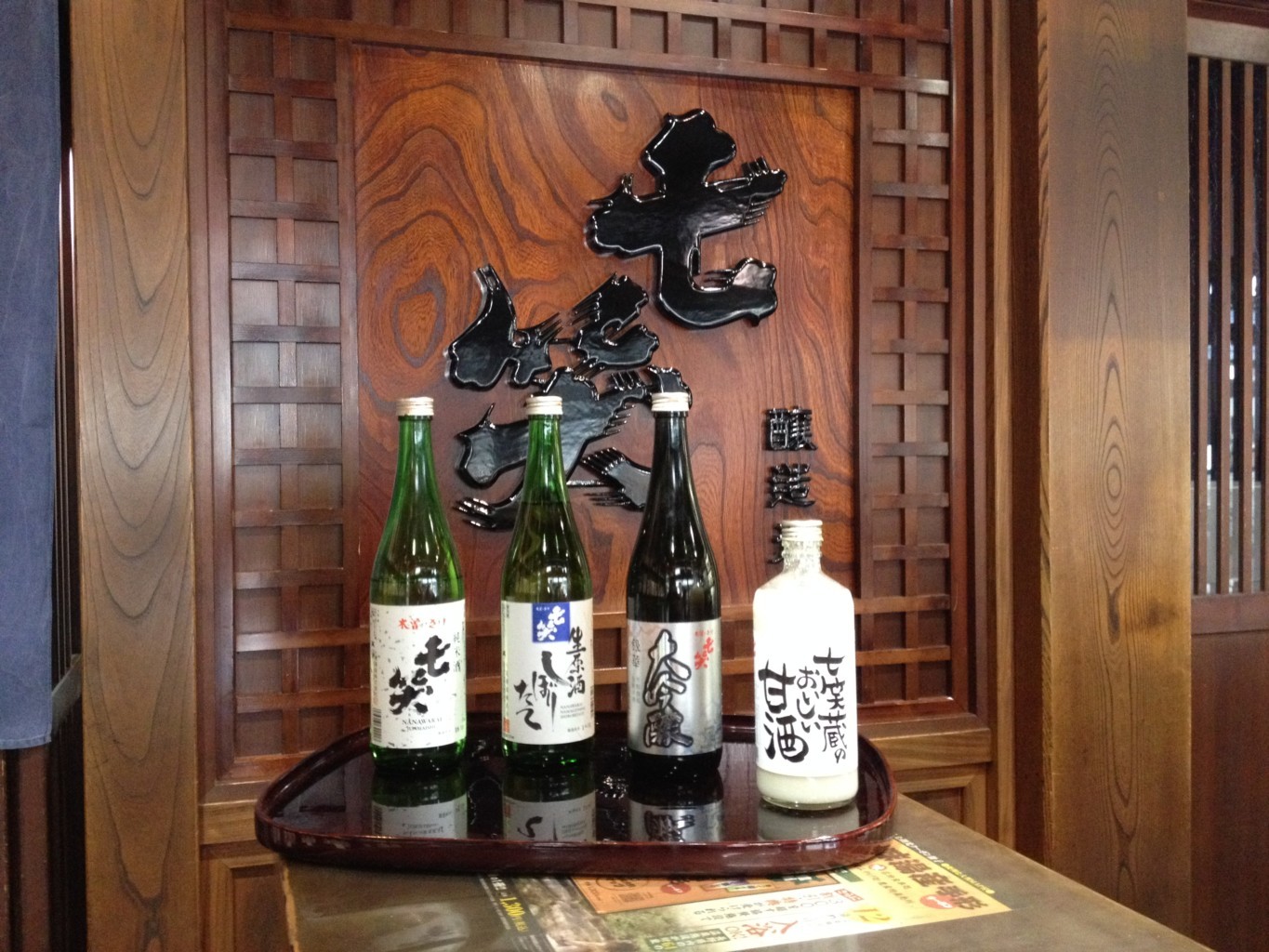 Getting a little thirsty after a busy day on the Nakasendo? Try some of Kiso's local sake!

There are four sake breweries around Kiso which use the fresh water from the Central Alps and Mt. Ontake along with locally grown rice to brew excellent sake. The two most well-known are Nanawarai and Nakanorisan, both located in Kiso Fukushima. At their breweries, you can have a free tasting of many of their sake varieties. With advance notice, you may also be able to take a brewery tour as well.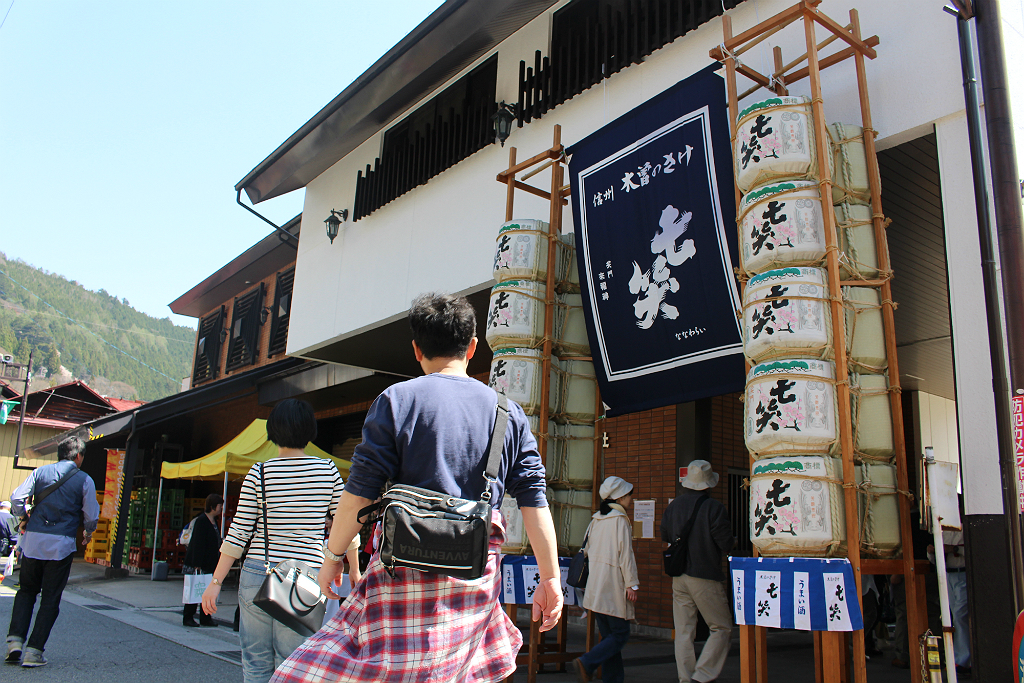 Nakanorisan Brewery Tour
Nakanorisan is located across the river in Kiso Fukushima. Brewery tours are available for free to anyone who makes reservations in advance (a week beforehand is recommended). The staff cannot speak English, so providing your own interpreter is best, but if not they have some English handouts that help explain the brewery. Sake tasting is included afterward.
Nanawarai Brewery Tour
Nanawarai is located in Kiso Fukushima near the hot spring foot bath by the river. Tours are available to free and are by reservation only (make one month in advance by phone no.). The tour is 20 to 30 minutes long. Please provide your own interpreter.
Accommodation and Access
All of these activities sound great, but how do I get here, and where do I stay?
Accommodations around the Kiso Valley
Kiso's post towns have centuries of hosting experience, so there are plenty of traditional inns to accommodate travelers from the around the world. In Tsumago, Fujioto Ryokan is a popular inn among foreign travelers. In Narai, consider Oyado Iseya, a beautiful accommodation in the middle of the kilometer-long town.

Another option is staying in nearby Kiso Fukushima, centrally located in the valley with bus access to Akasawa, Aburagi Birin, and Mt. Ontake (as well as being the location of Nanawarai and Nakanorisan's sake breweries!). For a luxury stay, take a look at Onyado Tsutaya.
Access
The JR Chuo Honsen line runs through the Kiso Valley from Nagoya to Matsumoto/Nagano. Kiso Fukushima and Narai post towns can be reached on foot from their respective train stations, Kiso Fukushima Station and Narai Station. Magome and Tsumago can be reached by bus from their respective stations, Nakatsugawa and Nagiso stations.
・Nakatsugawa Station to Magome Bus
・Nagiso Station to Tsumago, Magome Bus
Akasawa, Aburagi Birin, Mt. Ontake, and the Furusato Taikenkan can all be accessed by bus from Kiso Fukushima Station.
・Kiso Fukushima Station to Akasawa Bus
・Kiso Fukushima Station to Mt. Ontake, Aburagi Birin(For Aburagi Birin, get off at Hyakkandaki Iriguchi)
・Kiso Fukushima Station to Furusato Taikenkan, Kaida Kogen
The entrance to Atera Keikoku is a 20-minute walk from Nojiri Station. During peak season (from late July to beginning of September), cars aren't allowed into the ravine unless you have reservations at the Atera Keikoku Campgrounds.

The entrance to Kakizore Keikoku is a 20-minute walk from Junikane Station. From there, Ushigadaki Falls is 50 minutes away on foot. Parking is available nearby, about 15 minutes on foot from the falls.

If you have any questions about traveling around Kiso, feel free to leave a comment below. Thanks for reading!
Update:2019/12/04