Onsen in a River: Kiriake Onsen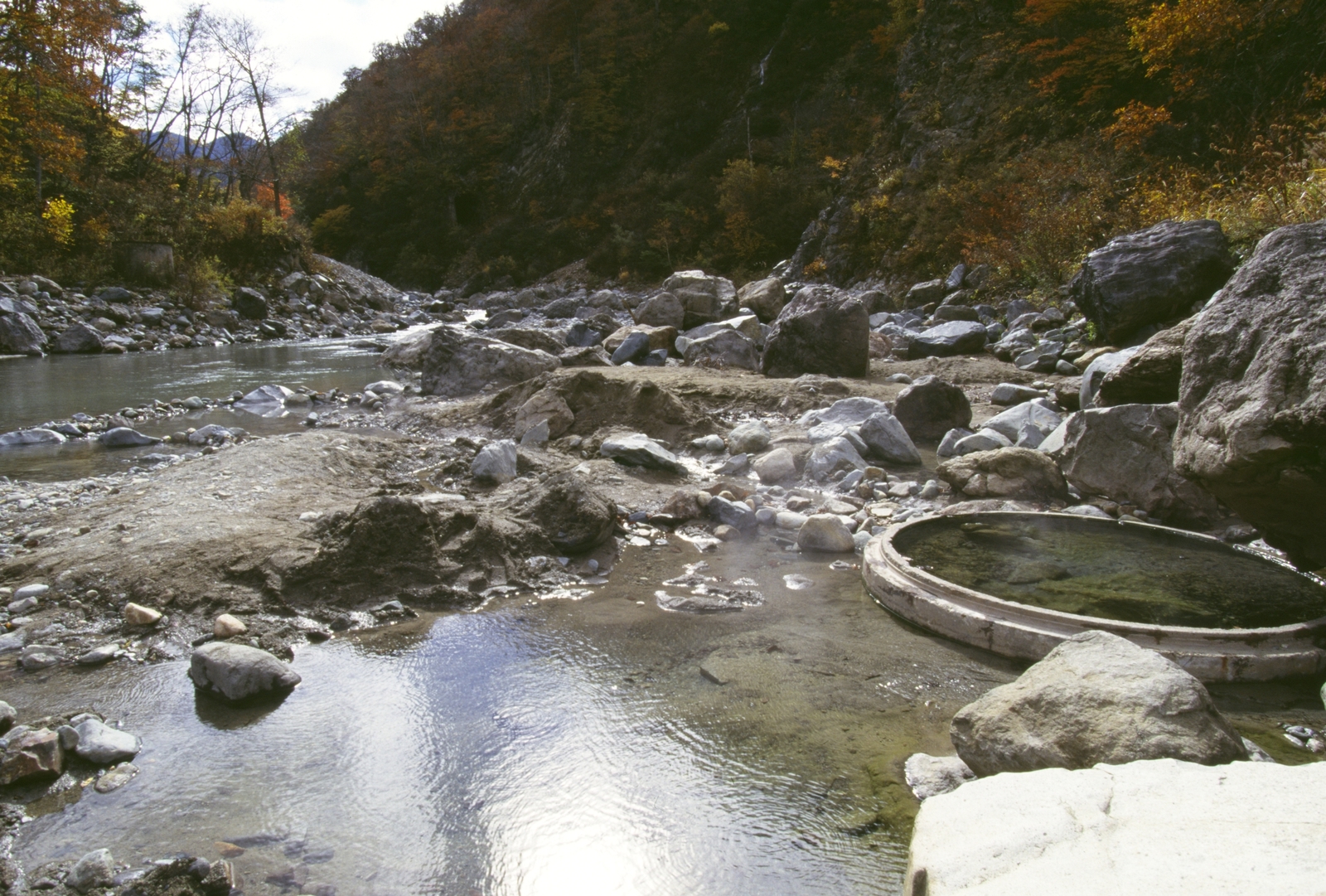 Make your own onsen bath in a remote river bed – One of Nagano's most unique
onsens.
Onsen water coming up out of a river bed?
You take a shovel to make your own bath?
And you adjust the water temperature yourself by mixing in the river current?
Sounds like something out of an onsen legend. But it's not just a myth — it actually exists:
Kiriake Onsen in the northern corner of Nagano Prefecture near the borders with Niigata and
Gunma Prefectures.
When you go, park your car, grab a shovel, cross the suspension bridge, walk down to the rivertaking care to avoid the onsen hot spots (the onsen temperature is supposedly a toe-sizzling57 deg C), find an area where the temperature is to your liking and shovel the rocks arounduntil you have your own little onsen pool to your liking.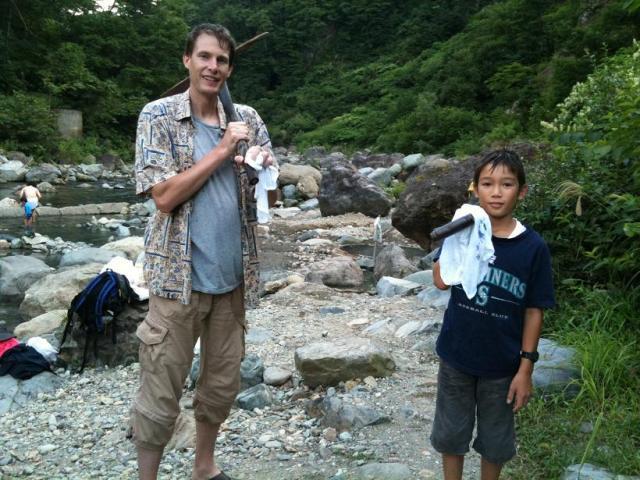 Kiriake Onsen is the perfect combination of natural wilderness setting and rejuvenatingonsen. It makes a great experience for families with children to make your own bath in theriver.
Kiriake Onsen:
You do actually use a shovel to make your own bath.
The onsen water does actually bubble up right in the middle of the river.
You do actually adjust the temperature yourself by mixing in river water.
And, being that it's an all-natural phenomenom, the onsen keeps bubbling up in different
spots. First over there, then over here, then, Ooh la la!, right here!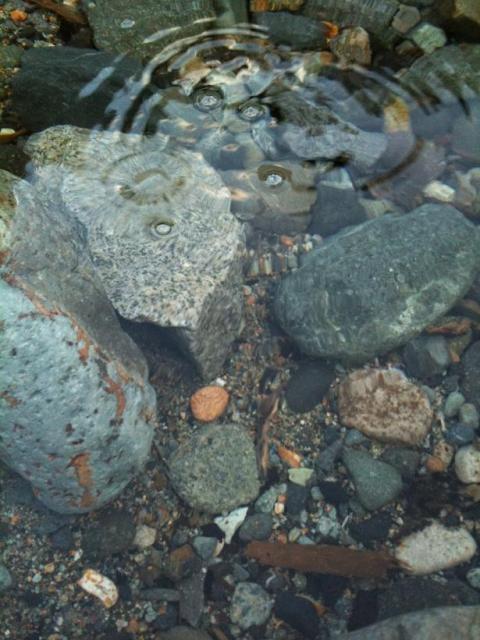 Although Kiriake is enjoyable any time of the year, being that it is located in the Akiyama("autumn mountain") District, it's is probably at its prettiest when the fall leaves are in color.It's location is very inconvenient, but that makes finding it that much more enjoyable. It ispossible to take a bus from Morimiyanohara Station on the JR Iiyama Line (in central SakaeVillage), then demand-community bus, but going by car is highly recommended. Or, if youbook a stay at one of the nearby inns, they provide limited pick-up service.
Update:2019/10/07