Outdoor Adventure Guides in Nagano Prefecture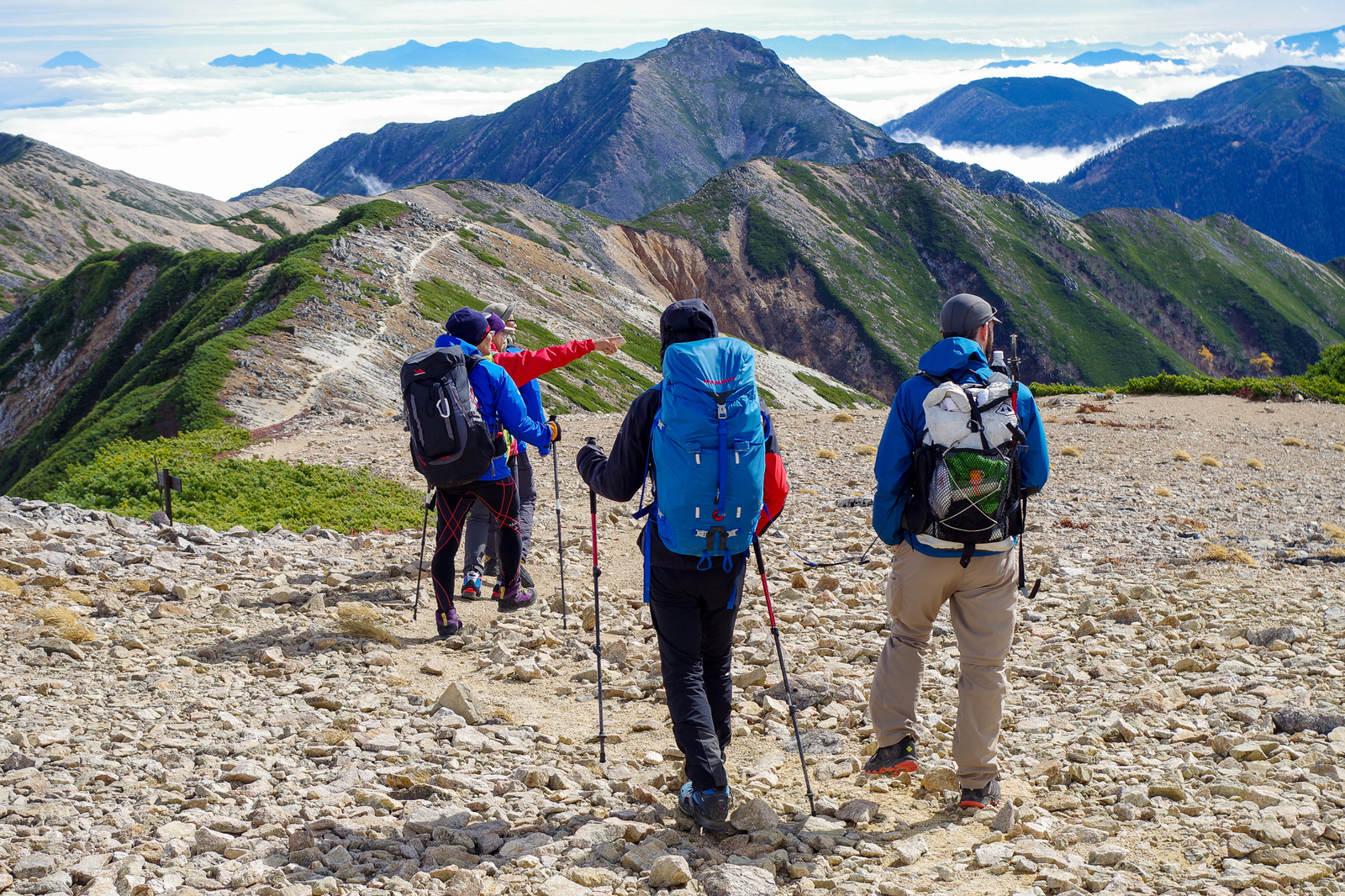 Explore the lesser traveled parts of the Japanese countryside with the help of an experienced guide. Climb to the top of 3,000-meter-high mountains, cycle through idyllic villages, and learn more about Japan's culture and history.
Want to explore the great outdoors of Japan but don't know where to begin?
There are many experienced guides around Nagano Prefecture that can show you some of its most beautiful natural settings and teach you more about local history and culture.
Meet five of our recommended nature guides and choose the one who best fits your travel style.
Nature Guides in Nagano Prefecture
Takako Iida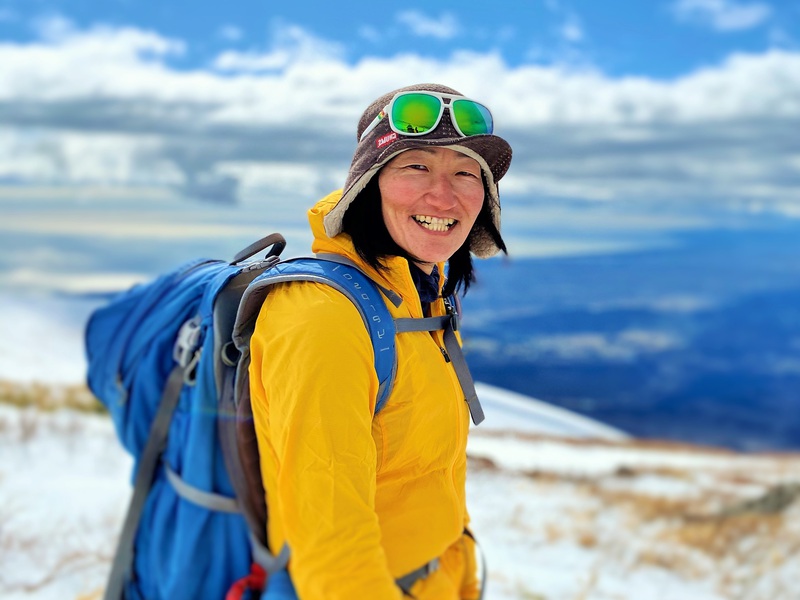 In her early 20s, an obsession with snowboarding brought Takako Iida to New Zealand where she learned English while working as a snowboarding instructor. This is also where she discovered her love of hiking, and she spent time working as a guide in Fiordland National Park.
After coming back to Japan in 2010, Iida-san settled in Nagano's Nozawa Onsen Village. Home of Nozawa Onsen Ski Resort, it's a great place for anyone who loves snowboarding, cozy hot spring towns and the outdoors. From this base, Iida-san takes clients on hiking, cycling and snowshoeing adventures in the outdoors, as well as walking tours around the atmospheric village.
Past clients say that Iida-san is a guide you'll feel comfortable around right from the start. As you travel around, Iida-san will talk endlessly about the names of the plants, the local topography and history of the area while giving you laughs along the way. She's a guide that makes the experience as enjoyable as possible for her clients while keeping their safety in mind.
Areas of Expertise
Trekking around Northern Nagano (Togakushi, Shin'etsu Trail, Kijimadaira, Nozawa) and Oze National Park
Hiking in the Northern Japanese Alps and Kamikochi
Snowshoeing and Cycling in Northern Nagano
Learn More
Paul Deckret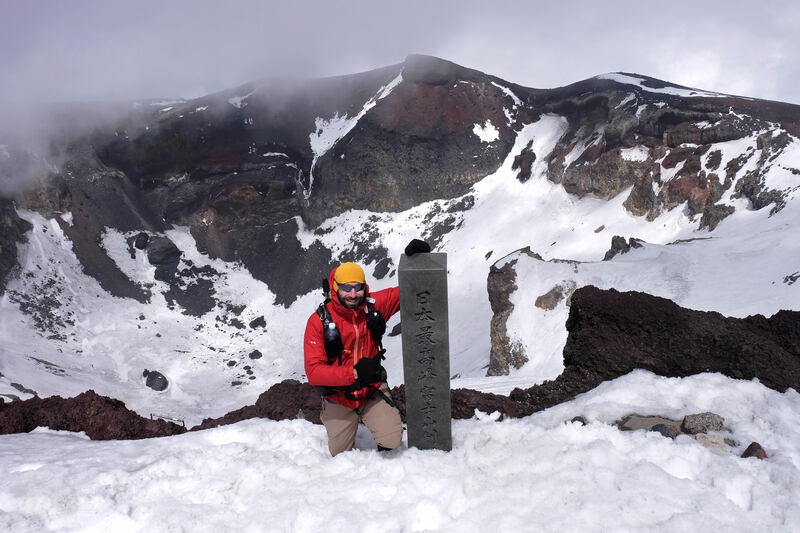 Originally from the state of Oklahoma in the U.S., Paul Deckret now works as an outdoor guide out of the Otari region of Northern Nagano, specializing in hiking, trailrunning, cycling and snowshoeing.
He first moved to Japan in 2003 after completing university. While he worked in the big city, he managed to escape to the trails almost every weekend, and on summer vacations, he trekked around remote areas all over the world. Through these outdoor adventures, Paul fell in love with Japan's mountains and hiking culture and wanted to share this "undiscovered" and wilder side of Japan with a wider audience. To do so, he quit his day job teaching and moved to the Otari region of Northern Nagano, where he guides clients at the foot of his favorite mountain range: the Northern Japanese Alps.
Otari itself is beautiful, off the beaten path, bursting with traditional countryside charm, and has a little bit of everything, including hidden thatched-roof hamlets that are only accessible on foot, unique festivals and customs, alpine lakes surrounded by fields of wildflowers, rugged rocky peaks, epic ridge traverses with sweeping panoramic views, one of Japan's top historic trails (The Salt Road), and so much more.
Areas of Expertise
Customizeable private and small-group walking (hiking, trekking, traill running, snowshoeing) and cycling tours in Nagano and beyond
Learn More
Yasuyuki Kashu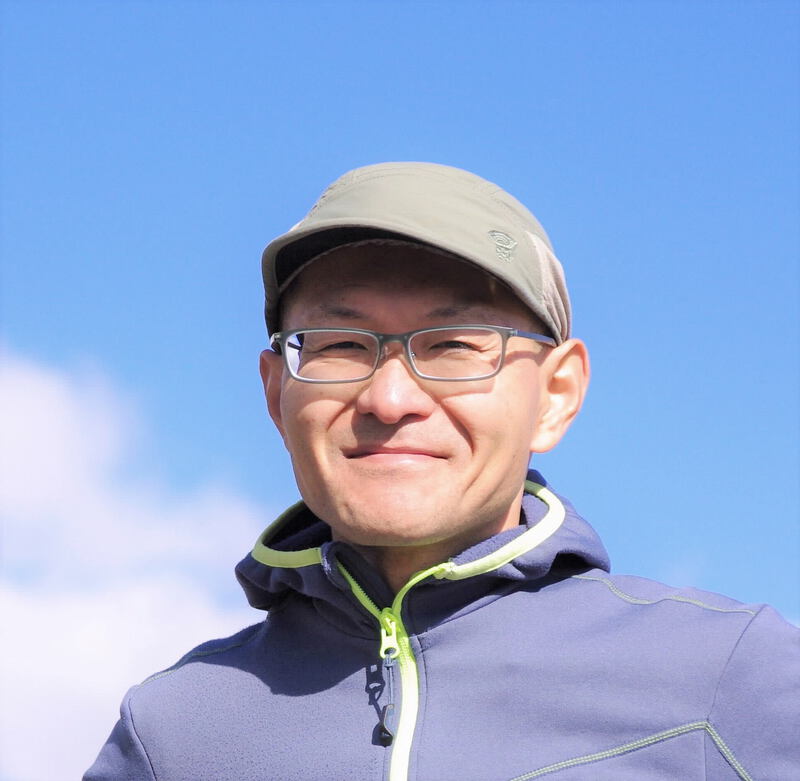 Yasuyuki Kashu is a veteran outdoor guide based out of Azumino City in central Nagano. He takes clients on mountain climbing, hiking, cycling and snowshoes tours around Nagano Prefecture.
Originally from Fukushima Prefecture, he discovered his passion for the outdoors through experiences abroad during his school years. On one extended study break, Kashu-san worked in the Rocky Mountains building log cabins, and after returning to school, an interest in mountain biking led him to participate in mountain biking races in Kenya. He came to the conclusion that the best way to enjoy a country is to spend time in its nature.
After graduating and heading into the workforce, he actively sought the outdoors, joining company hiking groups where he picked up mountain climbing skills. He found a partner who enjoyed the mountains as much as he did, and after the 2011 Tohoku Earthquake, they decided to move together to Nagano.
Thanks to a number of contacts, he was able to become an English-speaking mountain climbing and cycling guide. He guides not only clients interesting in experiencing the Japanese outdoors but aspiring outdoor guides as well.
"Nagano is one of the best places for enjoying Japan at its heart," says Kashu-san, "and I want international visitors to enjoy it too."
Areas of Expertise
Hiking, cycling and snowshoeing tours around Nagano Prefecture
Learn More
Kohei Nishida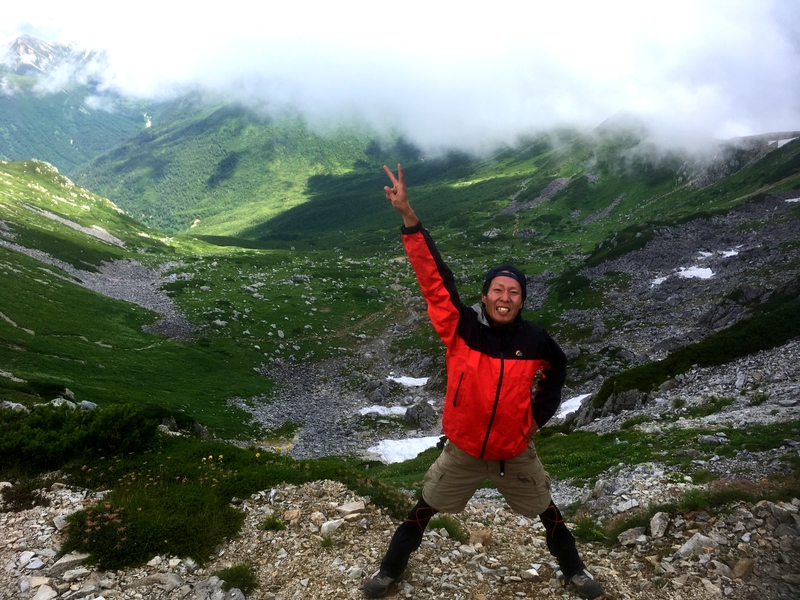 Kohei Nishida grew up in the Itabashi district of Tokyo, but eventually moved to the snowy region of Northern Nagano after becoming enamored by its beautiful forests, lakes and mountains. Now, he guides clients through the same natural scenery that inspired him to move to the countryside.
As a guide, he enjoys meeting new people, traveling to new places, sharing experiences and seeing the happy faces of his clients. While he strives for perfection in his guiding and his skillset, his tours are characterized by their fun and friendly atmosphere.
When not working as a guide, Nishida-san still spends much of his time outdoors, going hiking, forest-bathing, snowboarding and mountain vegetable picking. With all the downtime due to COVID, he also practices his English, tends to his garden, and trains for full marathons.
Areas of Expertise
Hiking, cycling and snowshoeing tours around Northern Nagano Backcountry skiing and snowboarding tours
Learn More
Isamu Yokobori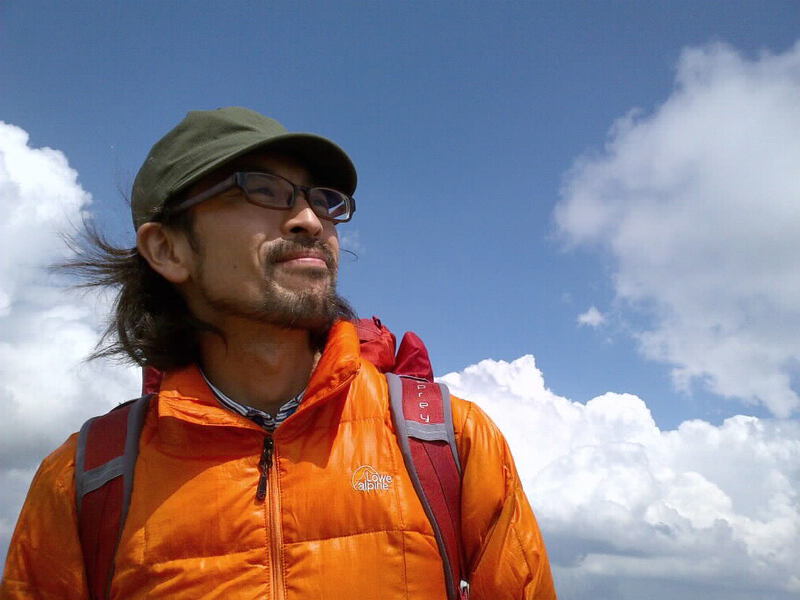 Isamu Yokobori, who often goes by Sam among his English-speaking clients, is originally from Tokyo.
His interest in guiding began while he was studying abroad in Canada. While learning about the environment, he started to wonder how he could others become more conscious of the nature around them. His answer: to take them outdoors and allow them to spontaneously discover its importance for themselves. After graduating from university he underwent training in technical mountain climbing skills in the Canadian Rockies and spent over 5 seasons working as a guide there.
Yokobori-san's tours are marked by this long overseas guiding experience, and he prides himself in providing world-class safety and cultural/natural insights that only a local with an international point of view can offer.
Learn More
W-Asobi HIKE&BIKE
Isamu Yokobori's Profile on Wilderness Medical Associates International
Japan Tours on Beauty of Japan
Update:2022/03/31