How to Stay in a Japanese Ryokan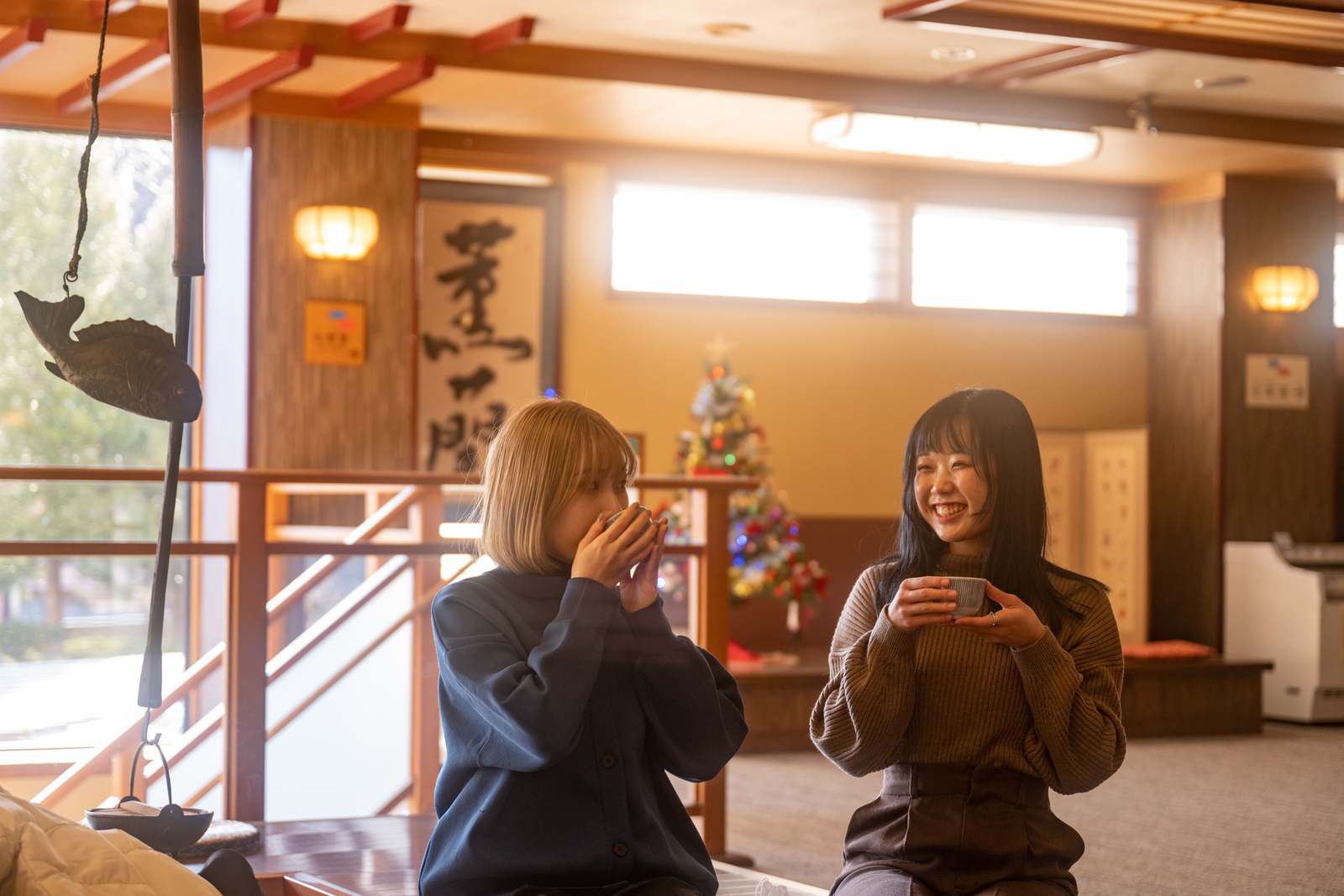 Learn about the ins and outs of staying at a Japanese ryokan inn and discover some of Nagano's best in the process!
Main visual ©Hirugami Onsen
Staying at a traditional Japanese ryokan inn is a unique experience during a visit to Japan. These inns can be found all around the country in big cities, hot spring towns and even tucked away in the mountains, and each offers it owns charms.
Ryokan inns are quite different to hotels, so you may not know what to expect for your visit. For first-time ryokan guests, or those who want to brush up on their ryokan knowledge, we've created a simple ryokan guide.
Learn about the overall ryokan experience, what to look for in your ryokan plan, how to put on your yukata robes and more below!
How to Stay in a Japanese Ryokan
Reserving a Ryokan
Many ryokan are listed on online booking sites with information available in English. However, some traditional ryokan only have Japanese websites or require reservations by telephone or fax. This may necessitate enlisting the help of a Japanese friend or concierge service to make the booking.
What to look for when making a reservation
When you stay at a ryokan, meals are typically included. The most common reservation includes two meals (dinner and breakfast). Depending on the accommodation, you may also have options for breakfast only or no meals (sudomari). Any food allergies or dietary restrictions should be communicated ahead of time, as ryokan meals take hours to prepare and cannot be altered after arrival.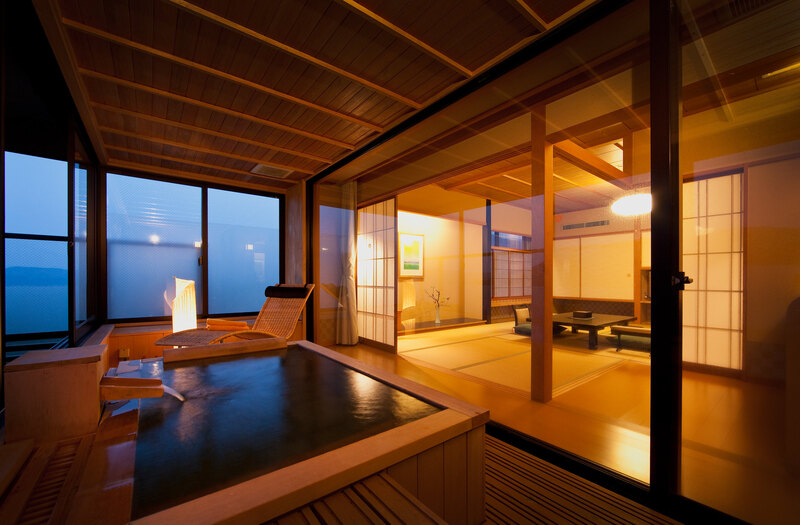 Like any other type of accommodation, there are usually several different room types. Some ryokan have Western-style rooms with beds in addition to their standard Japanese rooms. In hot spring areas, you may also find rooms with attached hot spring baths.
Ryokan typically fill up with Japanese guests on the weekends, so the price and availability are better during weekdays.
Checking in at a Ryokan
Check in time is relatively flexible at ryokan inns, but if you're planning to have dinner there, you should arrive before 6:00pm.
Upon arrival, the ryokan owner or staff, sometimes dressed in kimono or traditional attire, will greet you and explain the facilities such as mealtimes, bathing hours, wifi, and anything else you need to know. Nowadays, most ryokan employ English-speaking staff. If not, they will try their utmost to explain everything and ensure you have an enjoyable stay. In addition, most ryokan have written English information available.
Entering your Room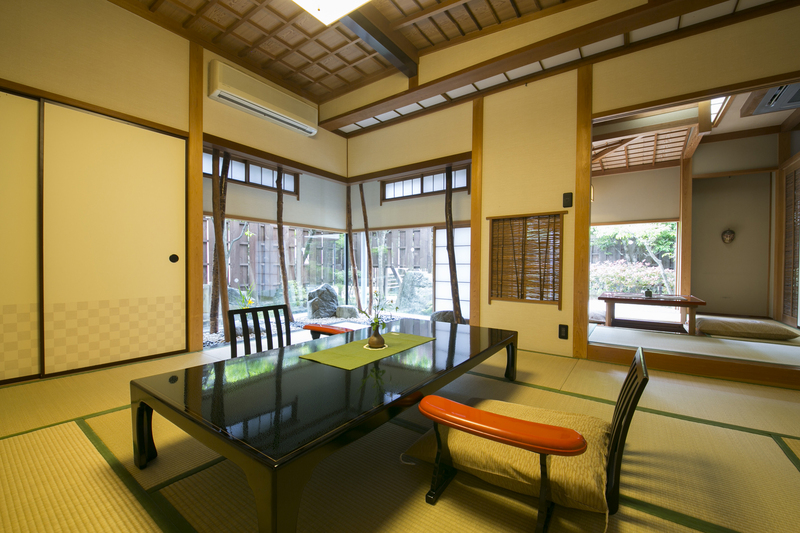 The staff will either show you to the room or tell you how to get there. Take off your shoes in the entry area just inside the door. Make sure not to wear shoes or slippers on the tatami mats.
Most tatami rooms are simple compared to Western hotel rooms. Do not be surprised if there is only a TV, a low table with tea/snacks and some cushions for sitting. Staff members will lay out the futon mattress bed while you are dining. Some rooms include a shower and toilet while others do not, so verify the room type when making the reservation.
Some people who have never slept on a futon mattress on tatami floors may find it uncomfortable. Many ryokan will add an extra mattress or two for international guests. There are also many ryokan nowadays that have rooms with beds.
Wearing a Yukata Robe
A yukata is a cotton robe featured in most ryokan stays. Yukata can be worn to the baths, to dinner and even when going to bed; In many hot spring villages, they are worn when walking around town as well.
The correct way to wear a yukata is to place the left side against your body, then fold the right side over it*. Then, take the belt (called an obi), wrap it around your waist one or two times and tie it in a bow knot. Finally, twist the obi around so the bow goes in the back.
Yukata tend to flap open at inopportune times, so wear undergarments (preferably shorts or tights) underneath.
*The opposite way of folding a yukata is for the deceased, so it's best not to mix them up!
Taking a Bath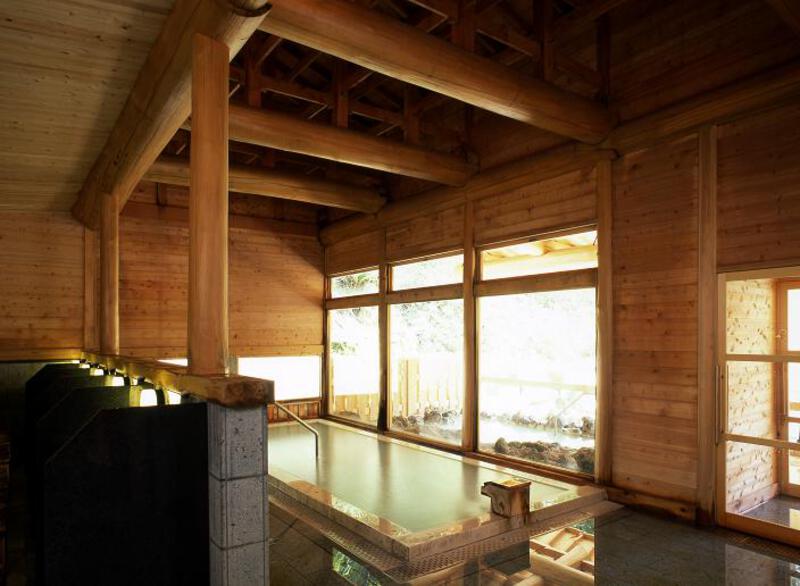 Ryokan almost always feature a bath, sometimes a natural hot spring onsen. Ryokan typically have a gender-separated large public bath called a daiyokujo that contains showers, amenities (shampoo, soap, conditioner) and a bathing area. Some ryokan also feature private baths called kashikiri that families, couples, or singles can reserve. Some kashikiri baths are free for guests, while others incur additional charges. Finally, some ryokan rooms contain a rotenburo or outside bath connected to the room. These rooms are typically the most expensive in the ryokan.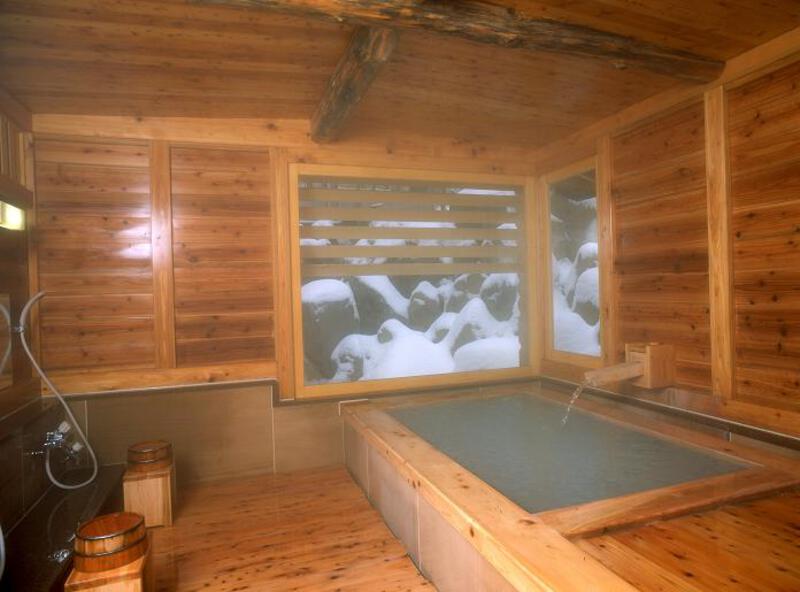 Yukata, obi, bath towels and a bathing kit (small towel, toothbrush etc.) are typically placed in a basket or handbag in the closet of your room.
See this article for information on onsen etiquette and how to use a Japanese bath.
Dinner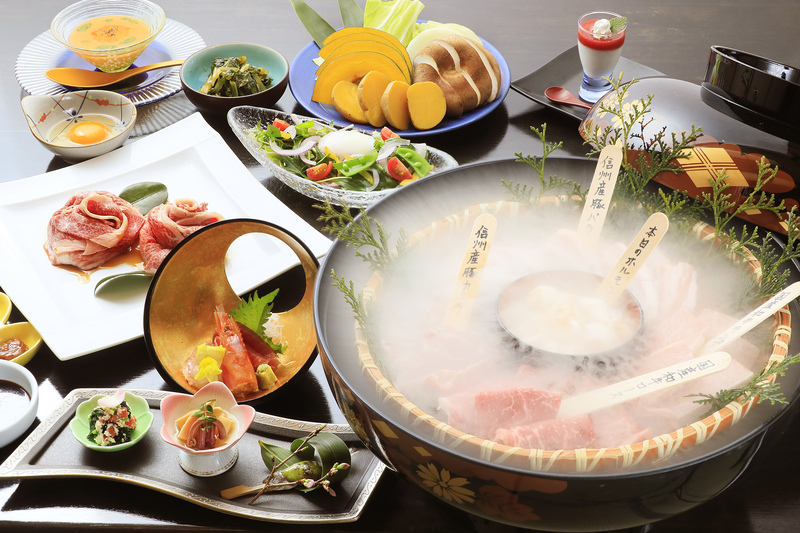 Many ryokan feature multi-course Japanese meals for dinner called kaiseki. Kaiseki meals follow a specific format, and not all Ryokan stick to the precise formula. However, a typical ryokan meal begins with an appetizer platter, including seasonal items. Local fish sashimi follows this. Next is a hot dish that varies but could contain soup, a tofu dish, dumplings, or chawanmushi (a type of savory custard). While eating the first few courses, a personal hot plate or nabe (hot pot) is heated up and opened by the ryokan staff. Then, there is grilled fish (often trout or char in Nagano) or meat and vegetable tempura. The grand finale of every kaiseki meal is the triple combination of rice, miso soup, and pickles. Last but not least is dessert.
Guests can purchase drinks separately to accompany their meal. Trying local sake varieties can add a great touch to the kaiseki experience.
Breakfast
Breakfasts at ryokan are also grand affairs. Traditional Ryokan serve Japanese breakfast, including rice, nori (seaweed), miso soup, tamagoyaki (Japanese omelette), fish, pickles, tofu, sometimes a salad, and green tea. As Japanese tastes become westernized, though, more Ryokan serve bread, yogurt, fruit, bacon, coffee, etc., instead of or in addition to Japanese items. Many ryokan also provide the option of either a Western or Japanese breakfast.
Don't feel bad about leaving food because substantially more is served than an average person can consume.
Checking Out
There is nothing special to do for check out. The bedding and sheets can be left as-is in the room. Many ryokan also provide shuttle services to the nearest station, so discuss the shuttle times and train schedule beforehand.
Conclusion
Staying in a ryokan adds a unique cultural element to any Japanese holiday. Moreover, because every ryokan is different, it is fun to research and try out different ones. Reading up on ryokan will help you know what to expect, follow the etiquette, and have a more enjoyable experience. Nagano has beautiful ryokan for every traveler and price point, so make sure to check out Nagano's ryokan on your next trip!
Update:2022/04/05