5 of Nagano's Most Beautiful Drives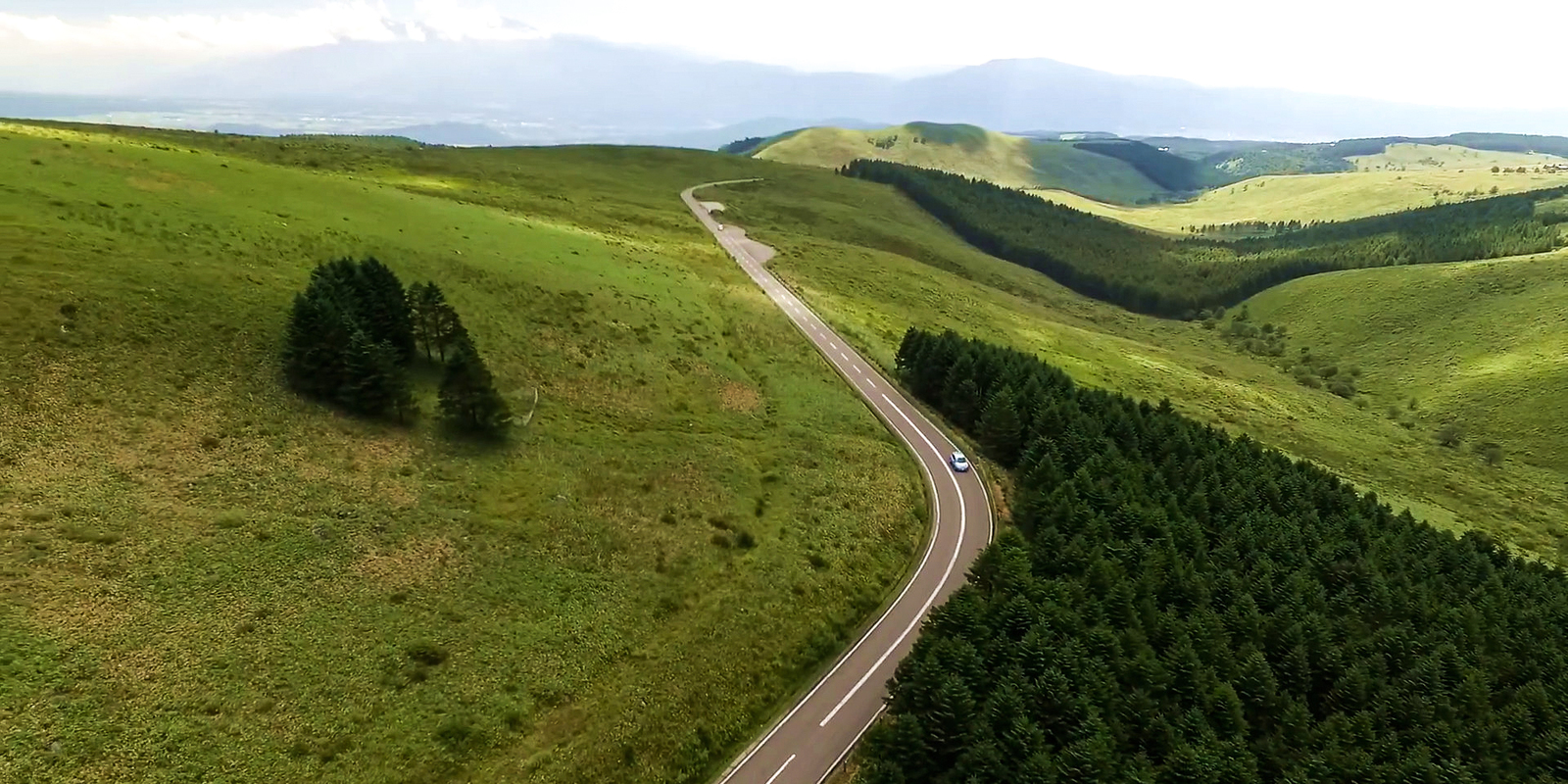 There's no better way to enjoy Nagano's mountainous scenery than from the wide-open road.
Although Nagano is famous for its winter and green season activities, it's also a great place for a driving trip. Every year, thousands of Japanese tourists come from all over Japan to enjoy drives by car and motorcycle. Why not join them?
Towering mountains, idyllic Japanese countryside, crystal clear rivers and verdant forests are just some of the scenery you will certainly discover along the way. There are unique hot springs, historical sites, mom and pop restaurants, interesting hikes for different ability levels and plenty of friendly locals to meet at every turn. Each season brings its own beauty, although most of these roads are closed in the Winter so make sure to plan accordingly.
5 of Nagano's Most Beautiful Drives
The Venus Line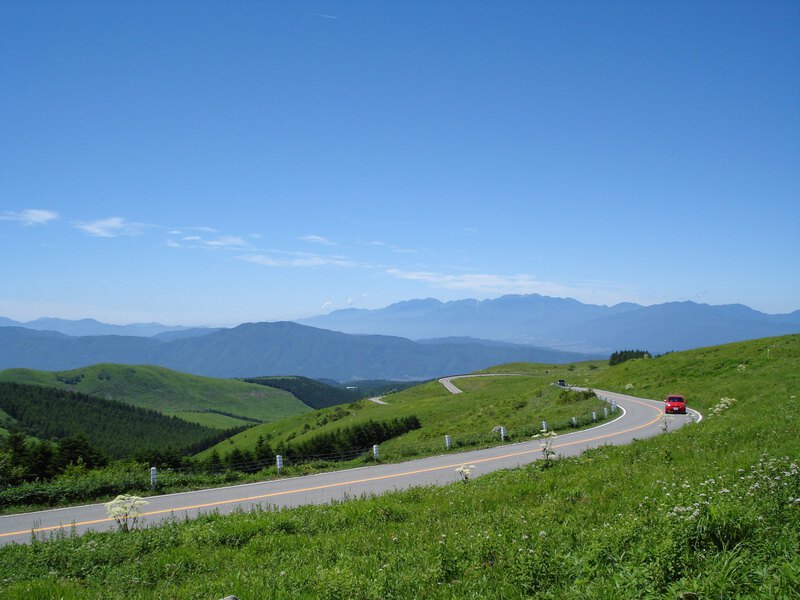 The Venus Line is Nagano's most famous drive for good reason. Located in Eastern and Central Nagano, the Venus Line is a 76-kilometer loop starting in Suwa and passing through Tateshina, Shirakabako, Kirigamine and Utsukushigahara. Because it winds around several mountains and highland areas often above the treeline, the Venus Line offers spectacular views of the Yatsugatake Mountain Range, the Northern Alps and Matsumoto City. Some parts of the Venus Line do not have service stations or convenience stores, so make sure to fill up in Suwa or Shirakabako areas.
There are not many restaurants outside of Suwa, Shirakabako and Megamiko so make sure to stock up at the Lawson in Shirakabako or eat lunch in one of these areas before continuing onto the rest of the Venus Line. During your trip, you may want to stop at Tateshina Mou Mou, Osteria Shirakaba, or Rikyuan for a bite to eat.
Places to Visit Along the Way
Utsukushigahara Open Air Museum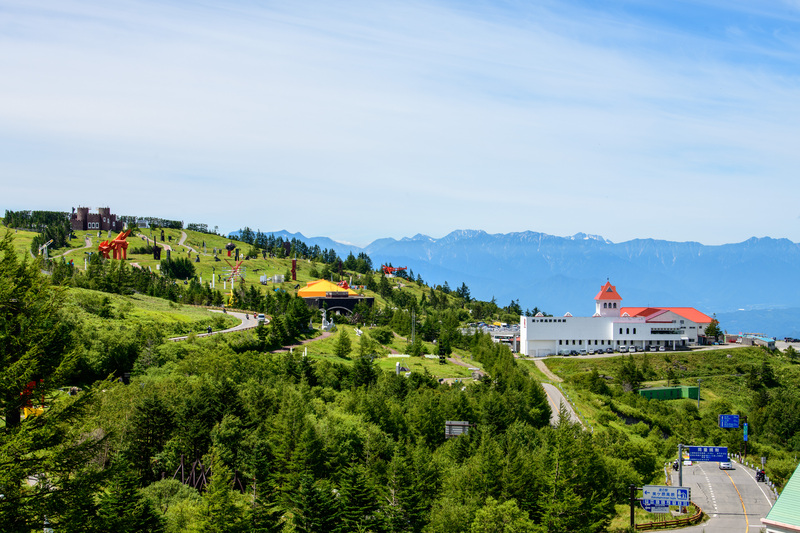 This museum was founded in 1981 and is situated on a 2,000-meter-high plateau. The museum boasts a panoramic view of the surrounding snow capped Japanese Alps. Learn more about the museum here.
Megami no Sora Terrace 1830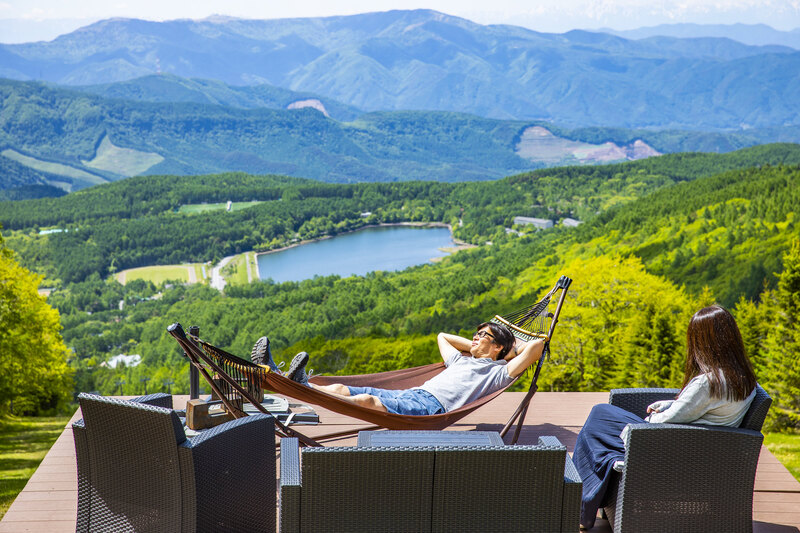 Located at 1,830 meters high at the top of the Tateshina Bokujo Gondola, the Megami no Sora Terrace is a free seating area with chairs and hammocks. There is a small cafe at the top serving drinks and ice cream. The views on a clear day are spectacular.
Yashimagahara Wetlands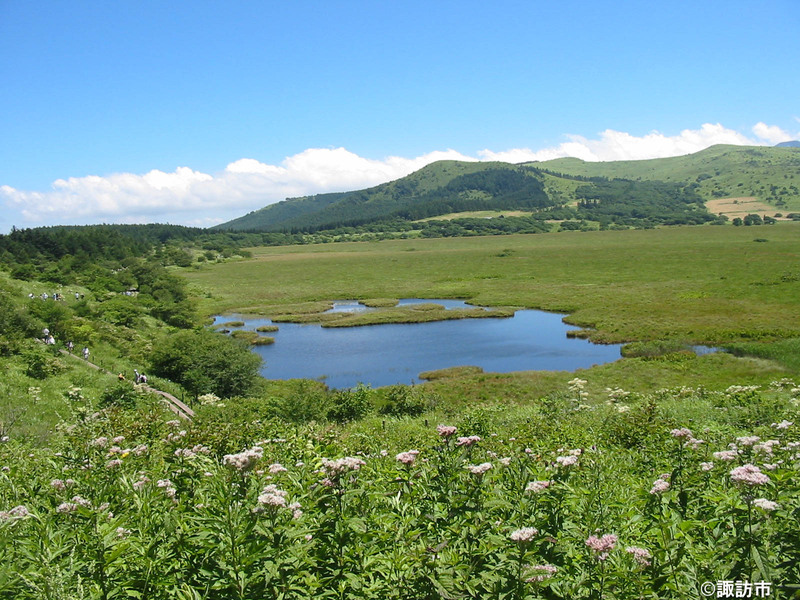 This is an easy walking trail with a wooden boardwalk around the wetlands. The Yashimagahara Wetlands are designated a national monument and over 400 species of flowers can be seen in the summer months. The loop around the marsh takes about 1 hour but there are options for making the walk shorter or longer.
Kurumayama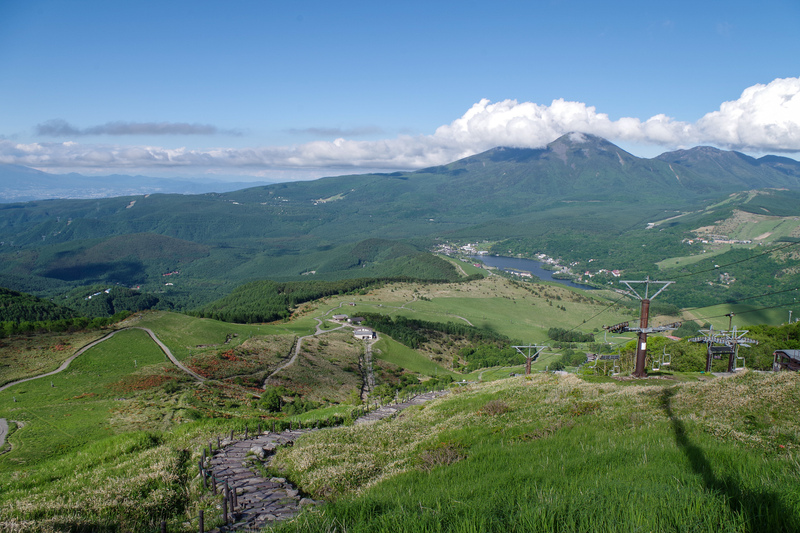 From Shirakabako, you can hike to the peak of Mt. Kurumayama (1924 meters). This is a more difficult hike but very rewarding with views of Mt. Tateshina, Shirakabako and the surrounding mountains. Learn more about Kurumayama here.
The Shiga–Kusatsu Route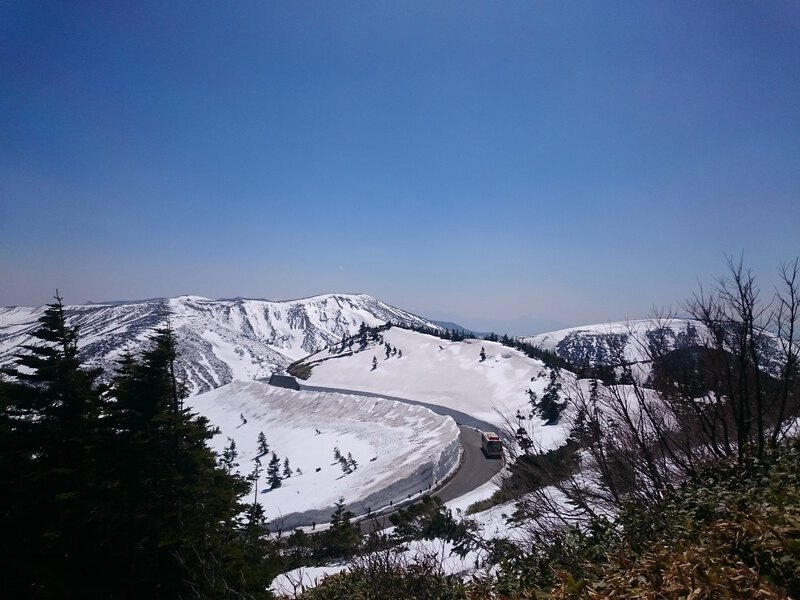 Route 292 from Shiga Kogen to Kusatsu Onsen is the highest road in Japan, reaching a maximum altitude of 2,172 meters near Shibu Toge Ski Resort. The views (and the altitude) make this drive truly breathtaking. The Northern Alps are spectacular from this angle and is one of the few places in Japan where both the Sea of Japan and Mt. Fuji are visible at the same time, only on an especially clear day. To take the scenic way home to Tokyo or for a day trip, driving around Shiga Kogen and Kusatsu Onsen is a great way to go. This road is also only open during the green season so please plan your trip accordingly.
Stop at High Mountain Coffee & Co or the 2307 Sky Café along the way for some coffee, food and amazing views.
Places to Visit Along the Way
Yokoteyama Skylator and Tenma View Terrace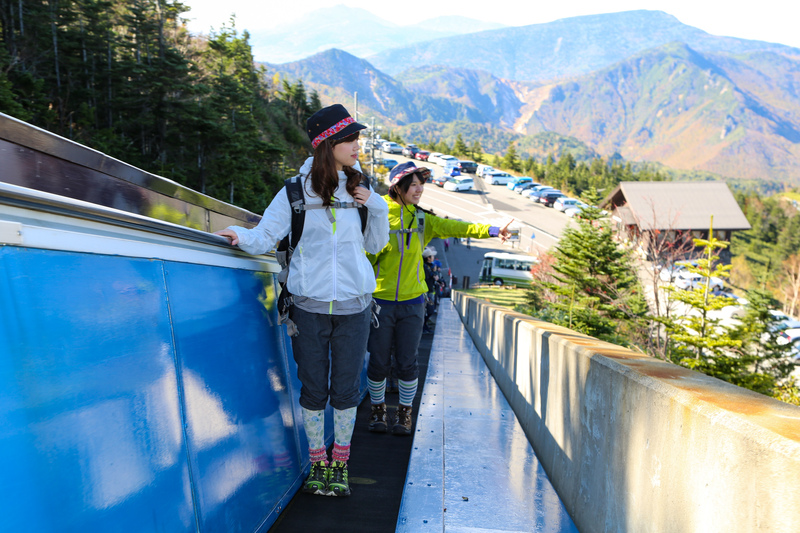 Yokoteyama Ski Resort is open to visitors even in the green season. The Yokoteyama Skylator is a moving walkway going from the Yokoteyama Drive-In to the top of Yokoteyama Ski Resort. At 2,307 meters high, this is the highest ski lift in Japan offering panoramic views of mountains in all directions.
Japan's Highest National Road Monument
This is a great photo spot to commemorate visiting the highest road in Japan. The sign is only posted in Japanese.
Sainokawara Open Air Bath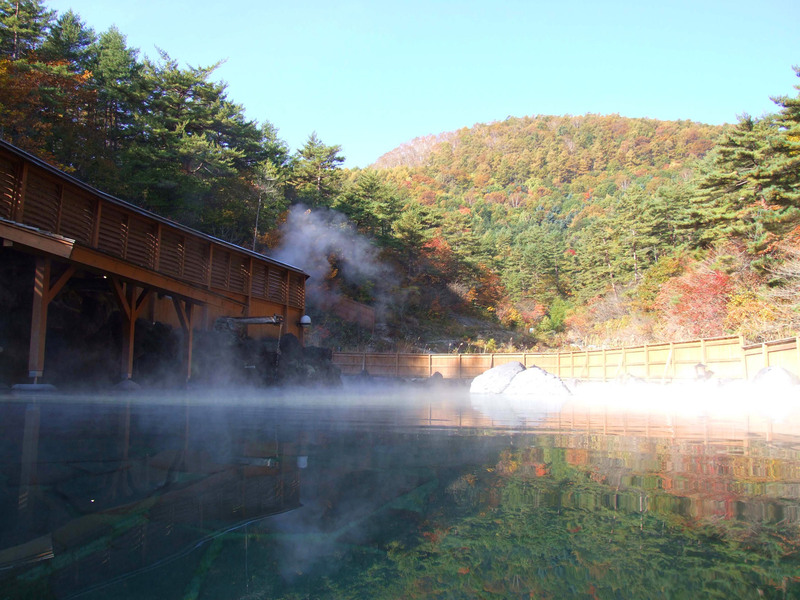 Hot springs (called Onsen in Japanese) are an essential part of the Japanese travel experience. Kusatsu Onsen is particularly famous for its baths, being one of the three famous hot springs areas in Japan. Sainokawara is a huge gender-separated open-air bath that is open throughout the year. The rich mineral content is said to have metabolism-boosting effects, promote beautiful skin, and soothe muscles, bruises and sprains. In fact, the waters are said to cure everything except lovesickness!
Walk Around Kusatsu Onsen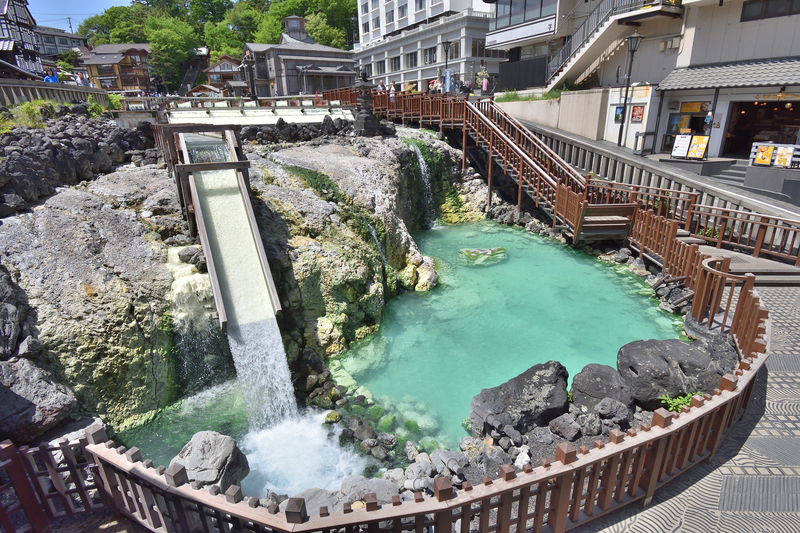 Kusatsu Onsen, with a population of just 7,000, attracts more than 3 million visitors every year. With twisting streets and plumes of steam rising up in various places, Kusatsu is a great town to walk around and explore. Major attractions include the Yubataka hot spring field, Netsunoyu Bathhouse with Yumomi and traditional dance performances, Sainokawara Street, Sainokawara Park and Shirane Shrine.
The Takayama Village–Manza Onsen Loop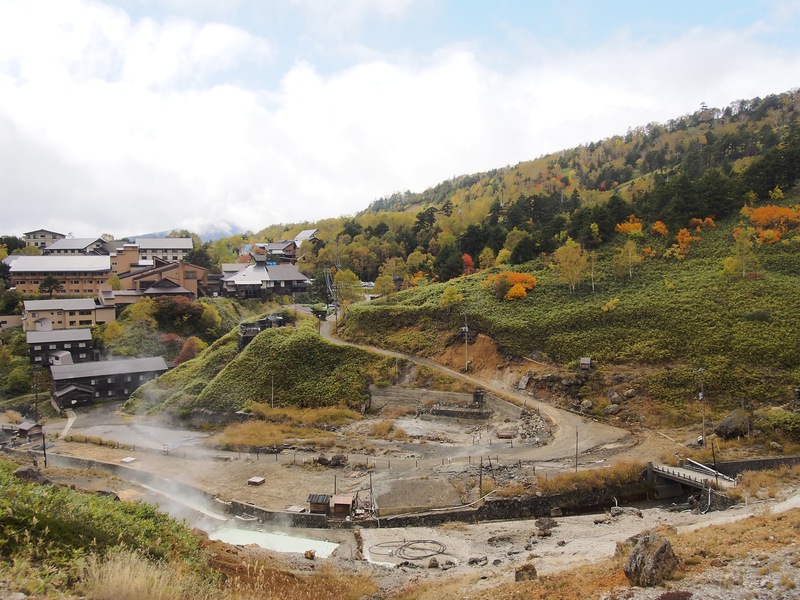 Just a stone's throw from Shiga Kogen and Kusatsu Onsen, the drive from Takayama Village (not to be confused with Takayama City in Gifu Prefecture) to Manza Onsen is also a great day trip and a beautiful drive. This drive can also be linked up with the Shiga Kogen to Kusatsu Onsen drive for a longer route or to make it a loop. The Matsukawa Gorge in Takayama Village is especially famous for its Autumn colors when the deciduous forest leaves turn a brilliant array of colors.
Places to Visit Along the Way
Kaminari Falls
Kaminari Falls is a cool waterfall that is easily accessible from the road. Walk under the waterfall for a great photo opportunity.
Yamada Bokujo
Yamada Bokujo is a few kilometer detour from the route but the idyllic scenery makes it worth the effort. The cows grazing, wooden lodges and mountains are more reminiscent of Switzerland than Japan.
Ushiike Pond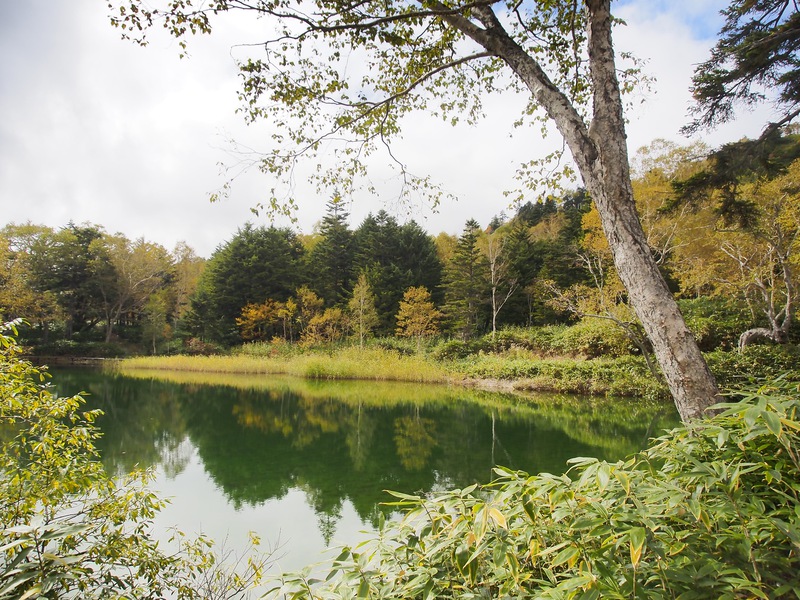 Ushiike is a small pond just outside the Manza Onsen area. It is prefect for a short 15-minute walk to stretch the legs and get some fresh air.
Kenashi Pass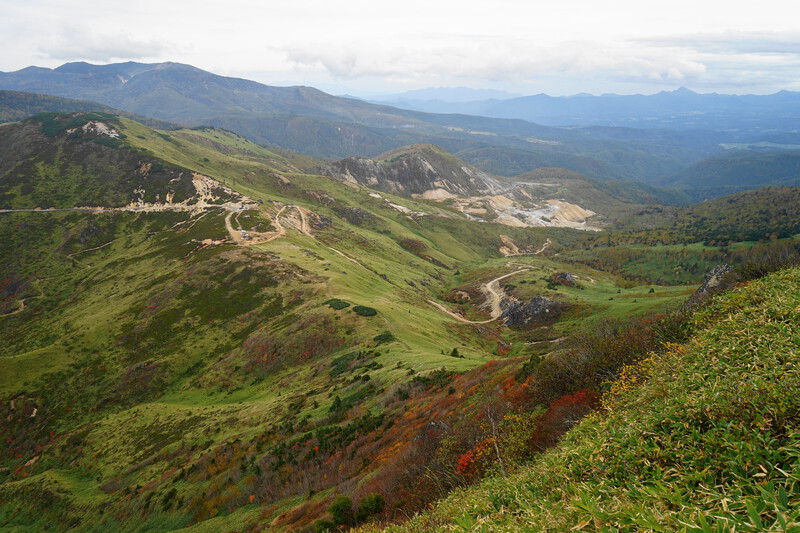 At 1,823 meters high, this mountain pass has excellent views into both Gunma and Nagano prefectures. Its name, meaning "hairless" in Japanese, refers to the bare mountainside.
On the Gunma side of the pass was once a sulfur mine, now abandoned, but the lift towers that used to haul equipment back and forth still stand on the mountain.
Nisshinkan Outdoor Bath Gokurakuyu
Gokurakuyu's outdoor bath offers great views and beautiful teal blue water that is great for your skin. Make sure to register at the Manza Hotel and receive a towel. There are also indoor baths available at the Manza Hotel for day use.Learn more about the bath here.
The Mountain to Sea Route: From Matsumoto to Itoigawa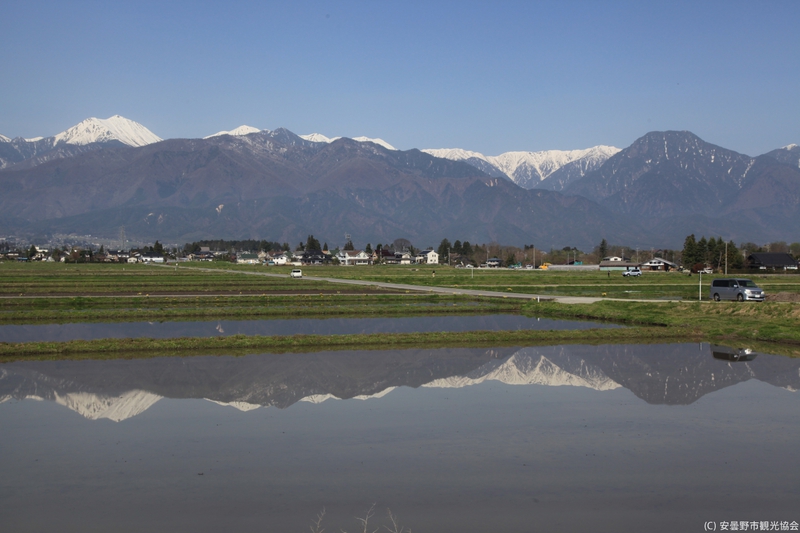 Driving through Azumino, Hakuba, Otari Village and eventually all the way to the Sea of Japan in Niigata Prefecture is a great road trip with almost continuous views of the Northern Alps. Especially if you are on the way to Toyama, Kanazawa or Takayama City, this is a great detour to see mountains and the Japanese countryside. Unlike the other roads in this article, this road is open in the Winter and accessible year-round.
For the best views, follow the Azumino Wasabi Kaido (Route 306) past the Daio Wasabi Farm, joining the Kita Alps Panorama Road (Route 310), and eventually turn left onto Route 148 at the entrance to Lake Kizaki.
Places to Visit Along the Way
Alps Koen
Alps Koen is a large park with amenities such as trails, a petting zoo, food stalls and play areas. Especially for a road trip with kids, this is a great addition.
Daio Wasabi Farm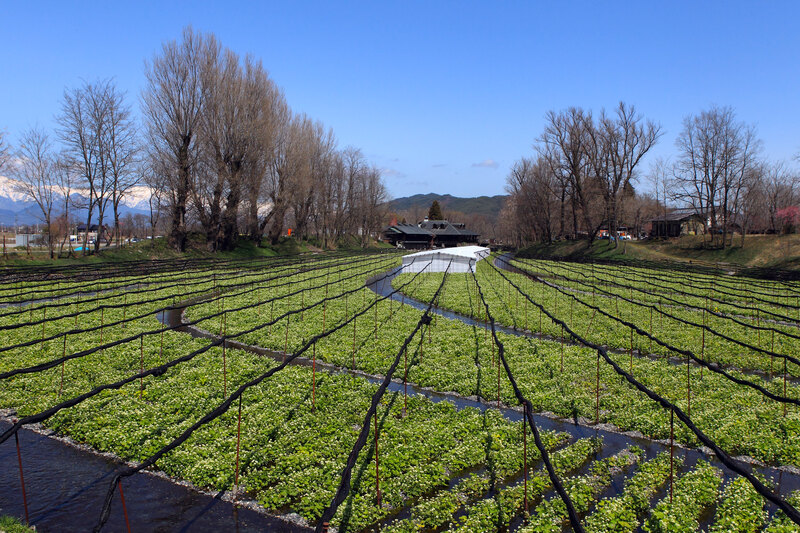 Get to see how wasabi is made and try handmade soba noodles with freshly grated wasabi from the farm. Learn more about Daio Wasabi Farm here.
The Three Lakes of Nishina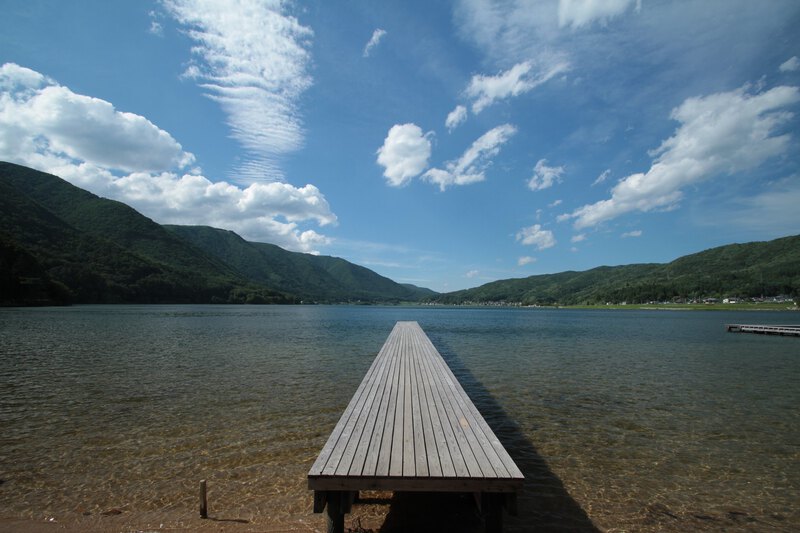 The lakes of Kizaki, Aoki and Nakatsuna are scenic bodies of water all located along this route. There are various activities at each including standup paddleboarding, kayaking, canoeing, cycling and fishing. The lakes are also great just to drive around or have a picnic.
Hakuba Mountain Beach
Hakuba Mountain Beach is a terrace area at the top of the Happo One Gondola with seating, a bar and food. There is also a sauna and jacuzzi area with bathing suit rentals available.
Land Station Hakuba
Land Station Hakuba is operated by SnowPeak and offers a retail store, Starbucks, campsites, accommodation and a restaurant.
The Meruhen Kaido
As the Venus Line ascends towards Kirigamine Kogen from Chino, the Meruhen Kaido diverges off towards the Yatsugatake Mountains. After a long series of switchbacks up the side of the mountain, the road crosses Mugikusa Pass, the highest point of the route at 2,127 meters high. Nearby is the highlight of the route: Lake Shirakoma and its fairytale forests carpeted in moss. The road then descends the eastern side of Yatsugatake, through idyllic Yachiho Kogen and eventually meeting the Chikuma River in the town of Sakuho.
Places to Visit Along the Way
Mishaka Pond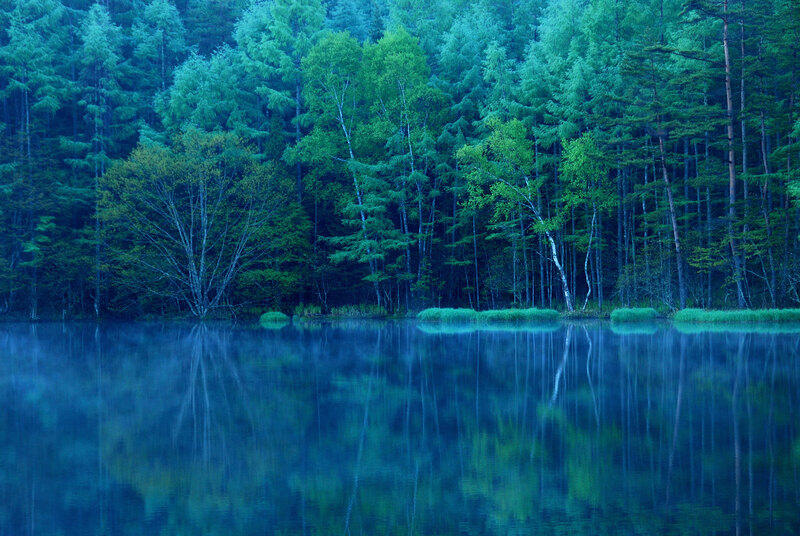 This tranquil body of water is surrounded by pristine forests at the base of the Yatsugatake mountains. Its picturesque scenery has attracted many photographers and painters, and has been featured in the works of the Japanese artist Higashiyama Kaii.
Yokoya Gorge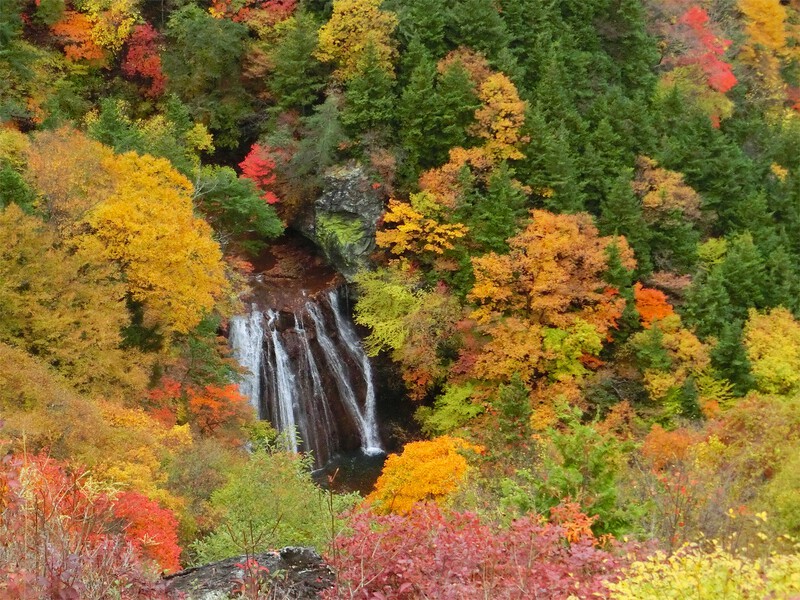 Numerous hot springs and waterfalls dot this ravine in Tateshina. You can enjoy views of the ravine from above at the Yokoya Kannon Observation Deck. The lush forests here look especially beautiful during autumn when the leaves of the trees turn shades of amber, yellow and gold.
Shirakoma Pond
At an altitude of 2,100 meters high, this is one of the tallest natural bodies of water in Japan. It is surrounded by forest, and trekking trails run throughout. You can take a roundtrip to the pond in just 30 minutes or go exploring through moss-covered forests for hours on end. Look out for signs for "Takami-no-Ishi" if you'd like a view of the pond from above.
The Highlands of Yachiho Kogen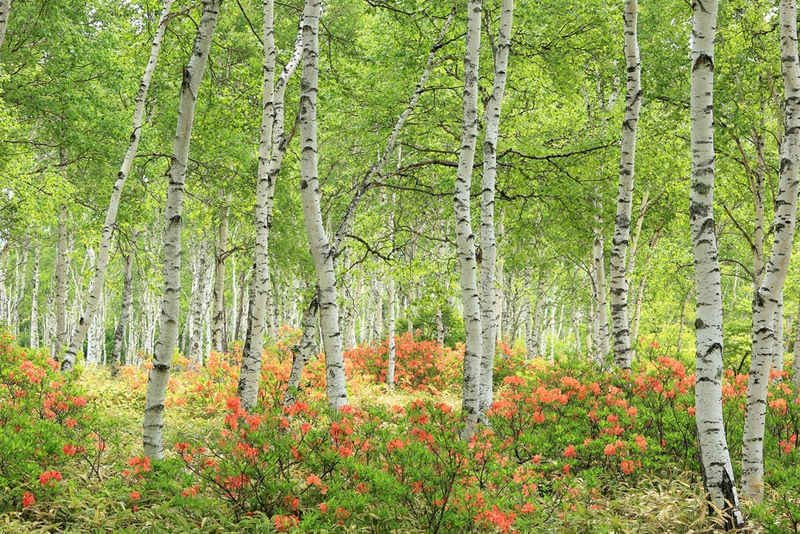 These highlands are home to one of Japan's largest birch forests with over 50,000 trees. Many types of azaleas grow here, and in June when they've bloomed, their orange flowers contrast beautifully with the fresh greenery and white bark of the trees.
Conclusion
Nagano Prefecture is a great place for a long drive. There are so many things to discover and taste along the way that a day trip might not even be enough. These are just recommendations for your trip but we're certain that you will make many other discoveries along the way! Bon Voyage
Update:2022/01/21