Adventures in Nagano: Snow Monkey Park and Obuse Town Day Trip with an Overnight Stay at Zenkoji Temple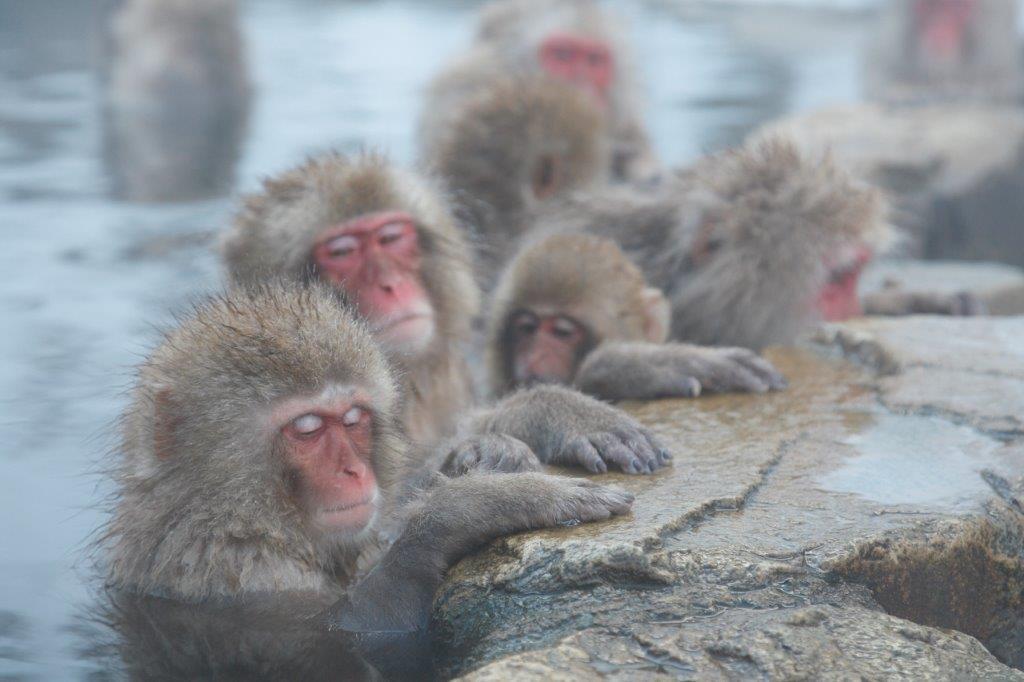 Take a day trip from the city of Nagano to the Snow Monkey Park, then stroll around Obuse, a foodie and artsy town. Top off your day with an overnight stay at a temple including a meal of Buddhist vegetarian cuisine, shojin-ryori.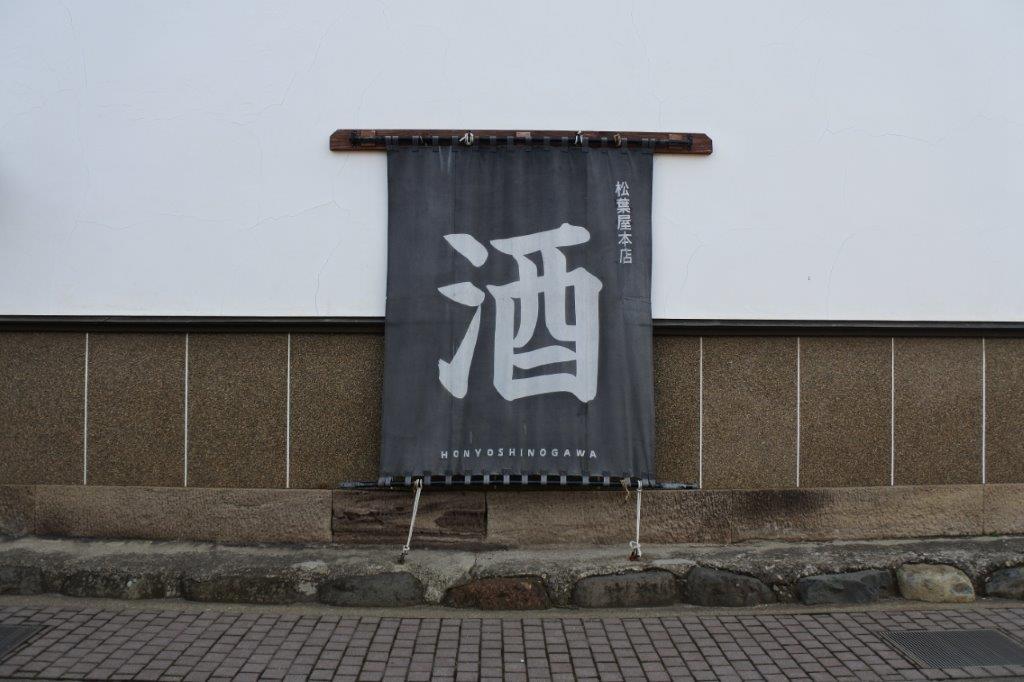 Nagano's powder snow and thrilling mountain ranges attract lots of ski and snowboard fans, and winter visitors often miss out on the unique experiences offered in the city of Nagano itself and its surrounding areas. Whether you're in Nagano for an extended holiday or looking for an easy one- or two-day escape, these tips are sure to inspire you!

Morning: Arrive at Nagano station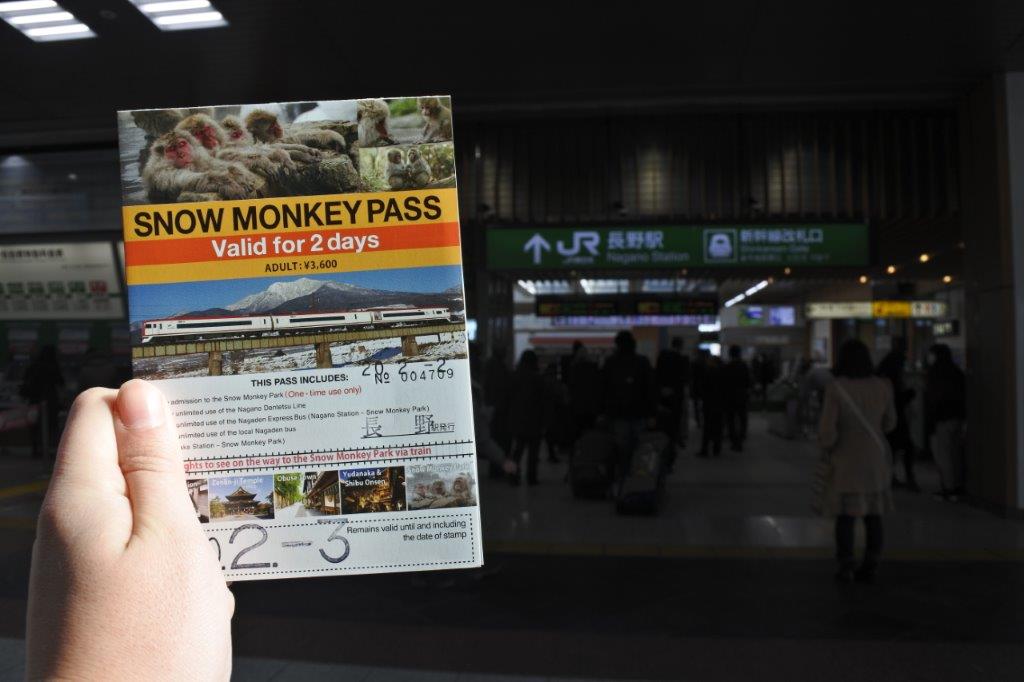 This This is the central hub where your adventure begins! No need to rent a car, as you can purchase the Nagano Snow Monkey Pass, which is valid for two days. This pass can be used for multiple bus lines and the Nagano Dentetsu Railway Line train. The timetables for the buses and train lines are all conveniently written on the pass itself.
Nagano Station to Snow Monkey Park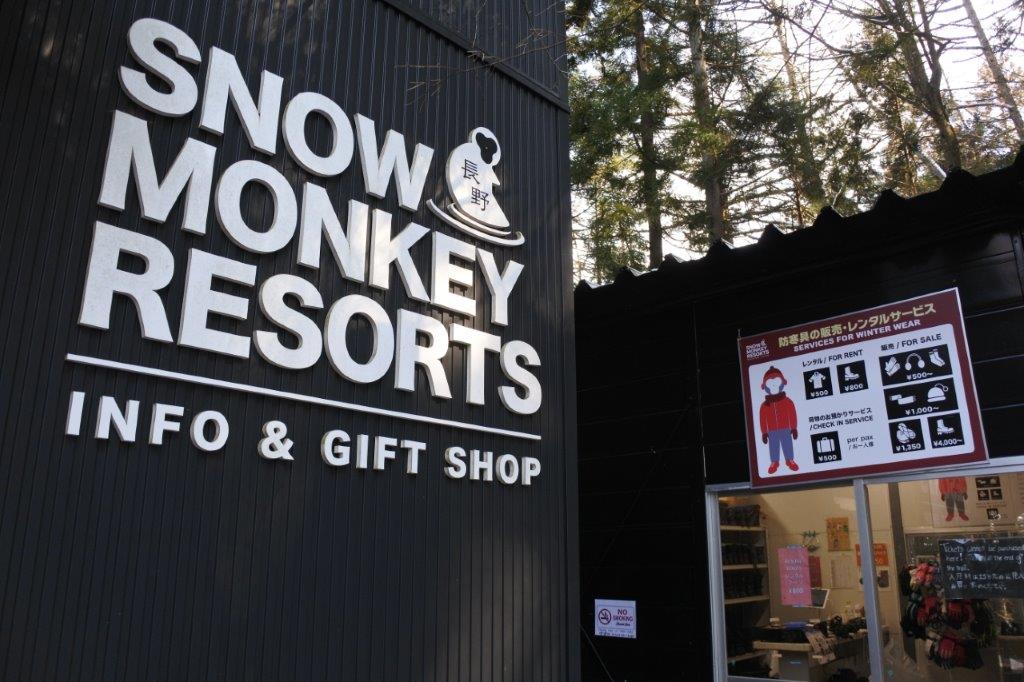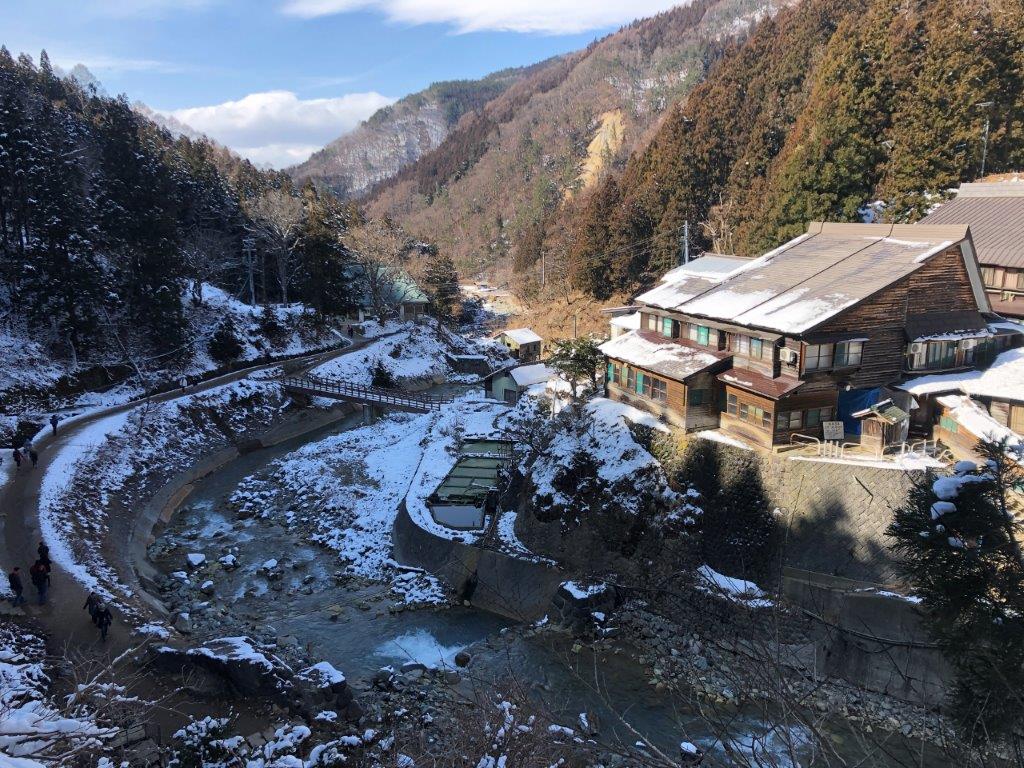 No visit to Nagano is complete without a trip to see the famous snow monkeys bathing in steaming hot springs. Take the Shiga Kogen Express bus from Nagano Station and enjoy the 50-minute ride, passing by sites from the 1998 Nagano Winter Olympic such as the M-Wave ice-skating rink.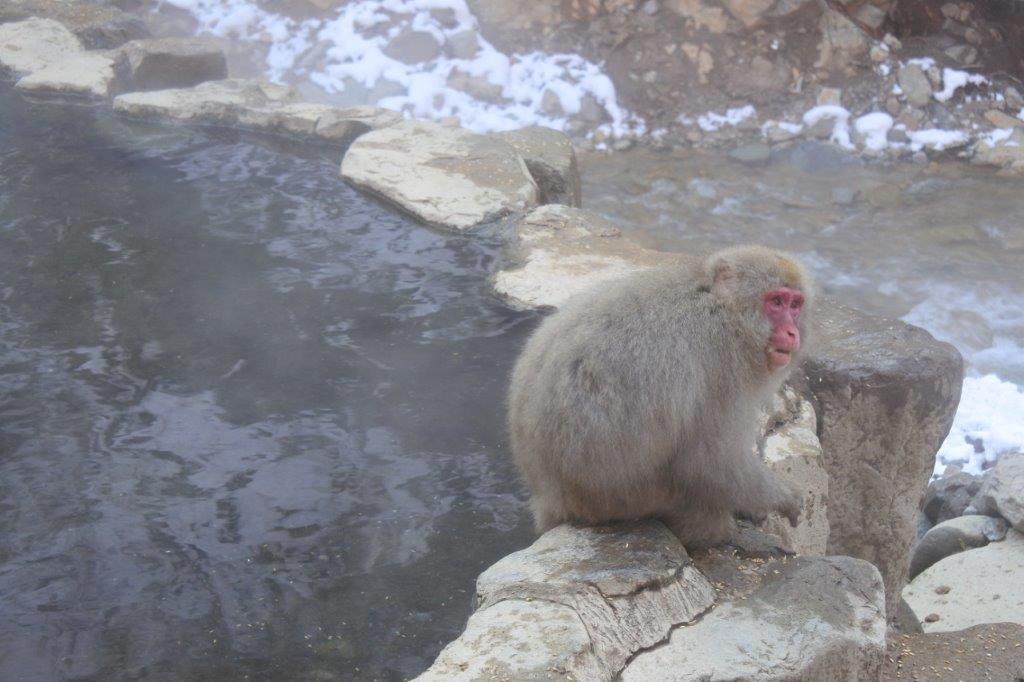 Hop off at the Snow Monkey Park stop, then walk along the trail to the monkeys' bathing grounds. The trek takes about 30 minutes by foot, following a soothing and scenic route through a trail of tall evergreen trees.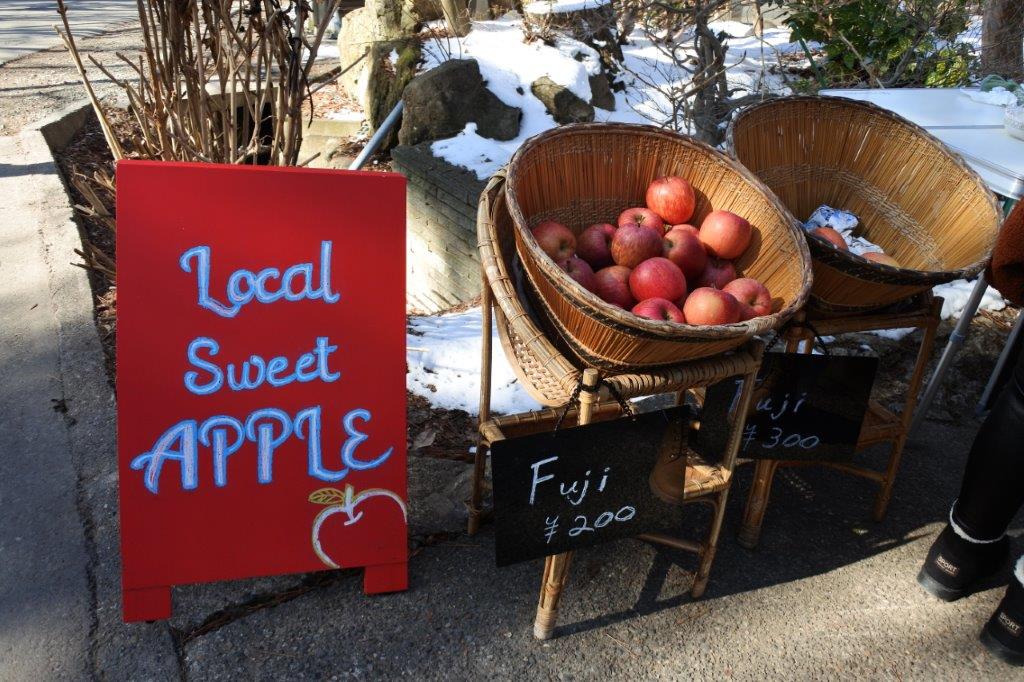 Pick up some of Nagano's sweet apples along the way!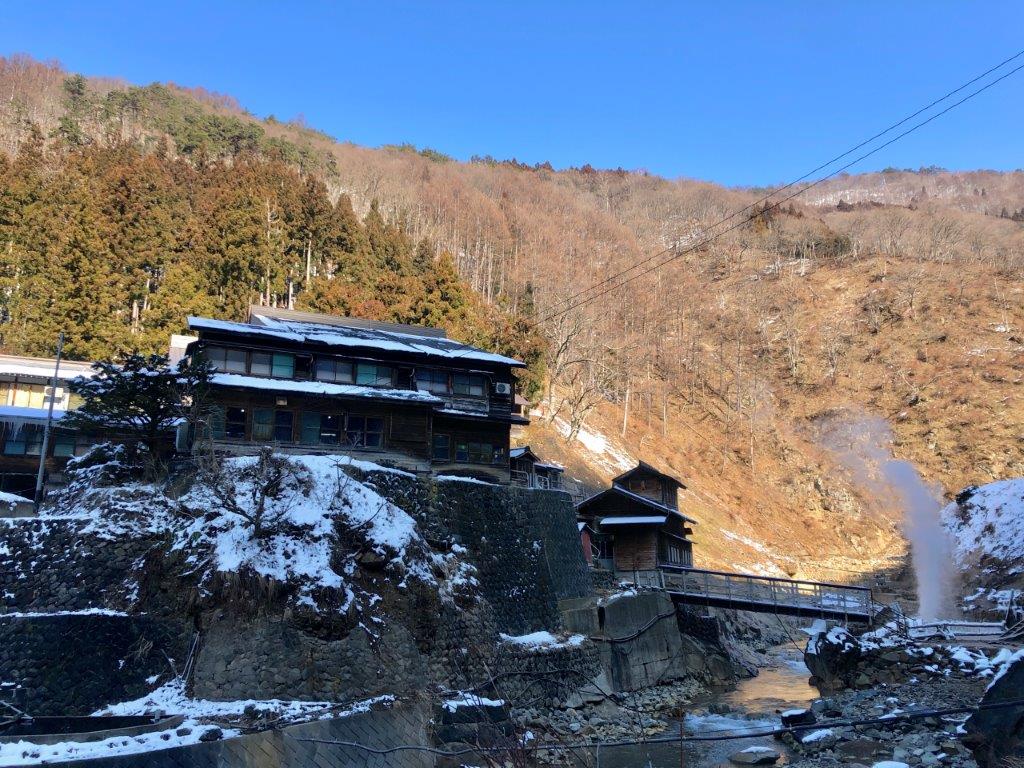 Once you reach Kourakukan, a historic 150-year-old ryokan inn, the monkey park is just around the corner. Guests at the hotel can make use of an outdoor bath which monkeys like to visit, often quietly sitting alongside human bathers.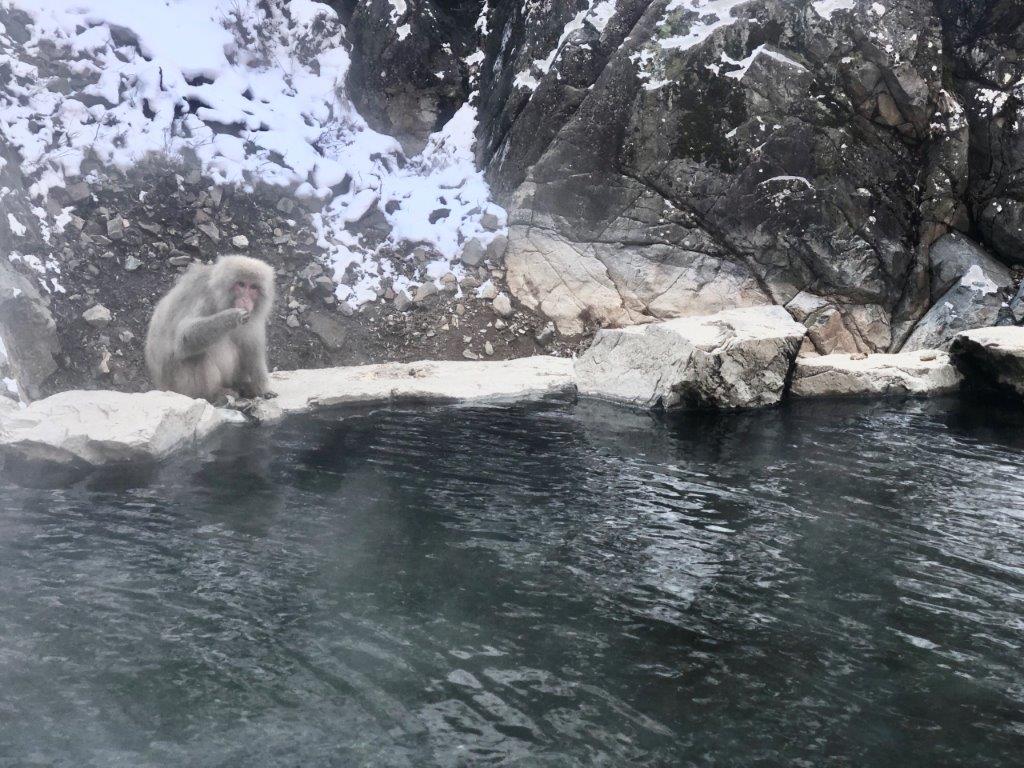 Snow Monkey Park is open year-round and welcomes 200,000 visitors annually. Currently, roughly 150 monkeys live nearby, though the number can fluctuate between 50 and 200 depending on the season. 50 employees work passionately to create a safe environment for both visitors and monkeys. While seeing the bathing monkeys is the main attraction, you can also see them in their natural habitat, with young monkeys playing tag together and males battling for dominance.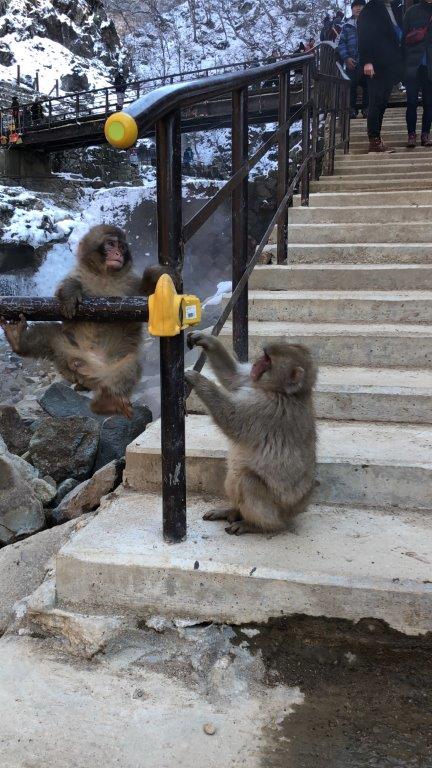 Lunch: Hotarutei Restaurant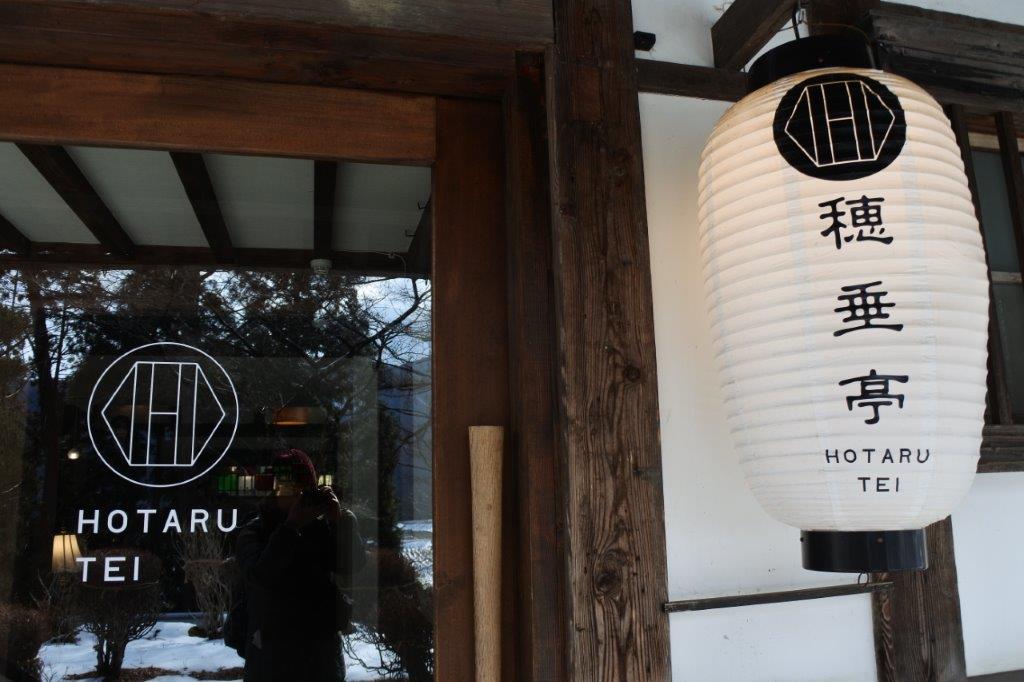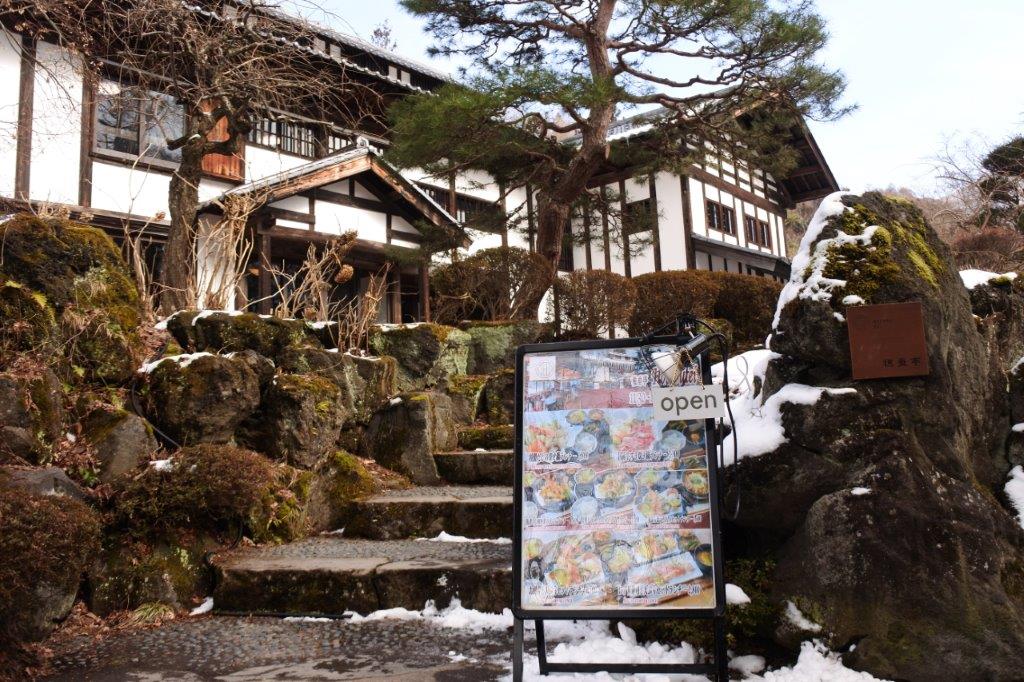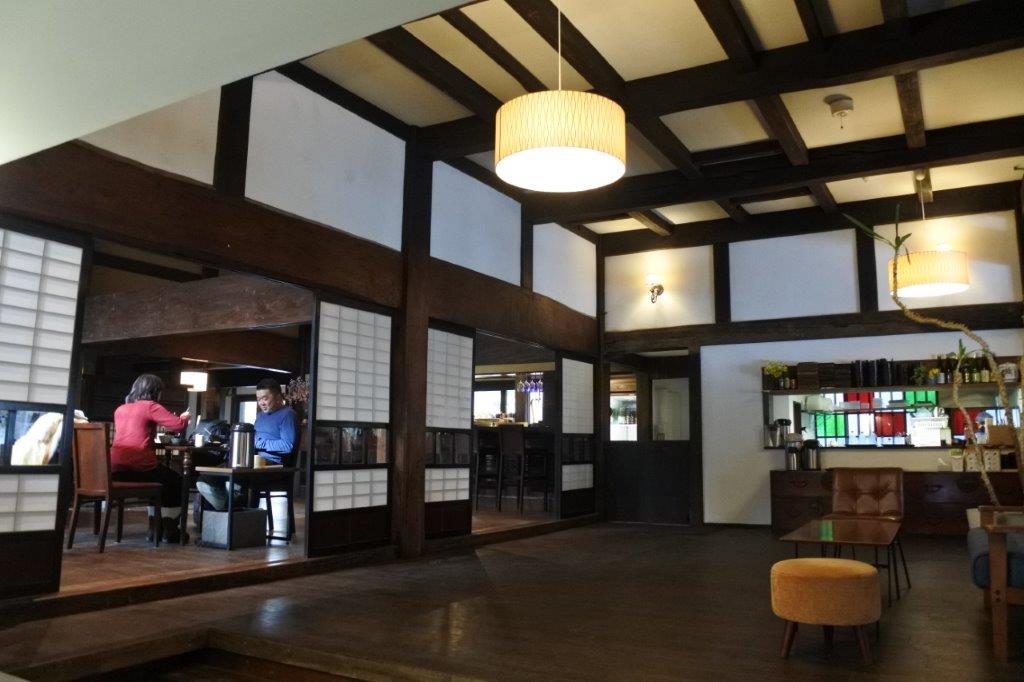 Stroll back down the park trail to grab some lunch at Hotarutei while waiting to catch the next bus. The restaurant is nestled in a beautifully preserved kominka, a traditional Japanese farmhouse. Once home to a wealthy family, the building was later donated and turned into a museum depicting the lifestyle of the Nagano countryside. It was then refurbished in 2018 and re-opened as a cozy restaurant with airy rooms and dark beams.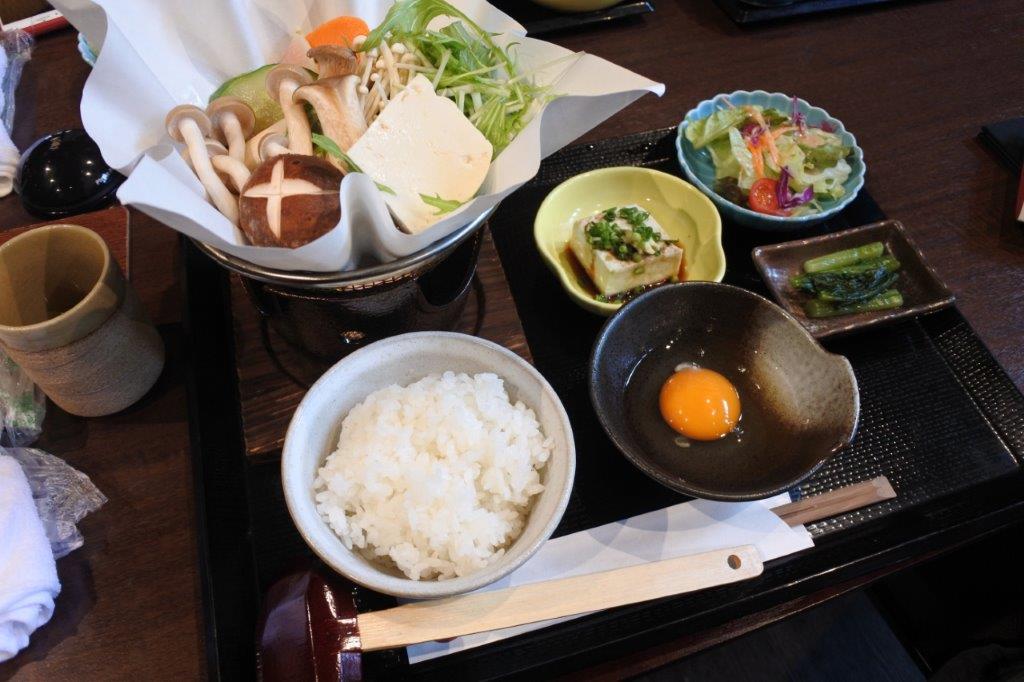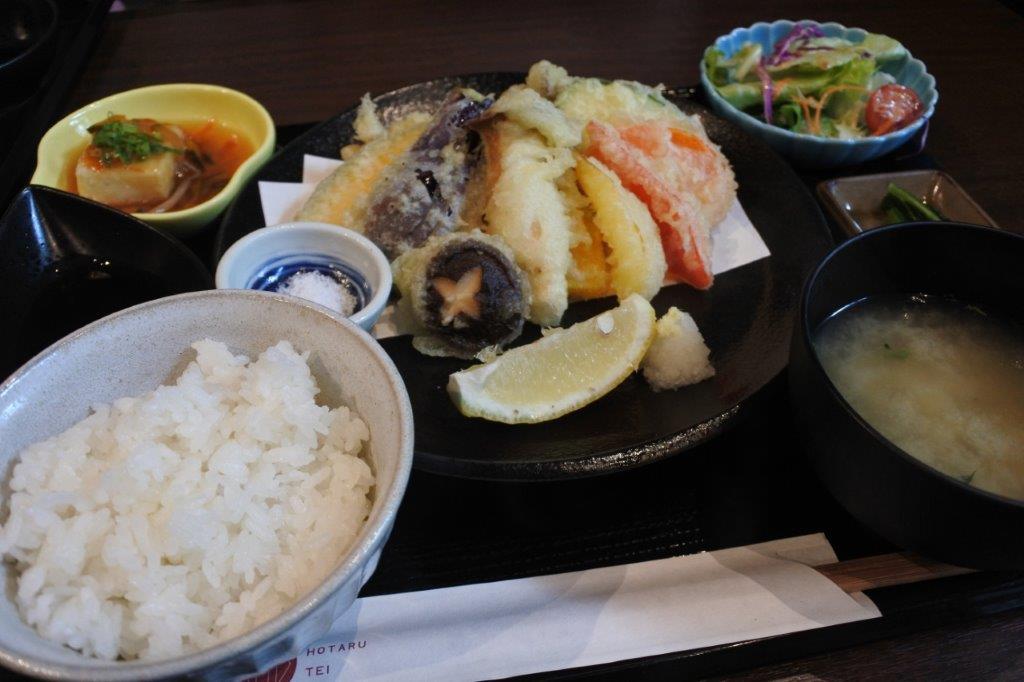 Choose from classic Japanese dishes such as tempura or nabe hot pot, all made with fresh local ingredients. Most dishes can also be made vegetarian or vegan upon request.
Afternoon: Foot Bath and Obuse Town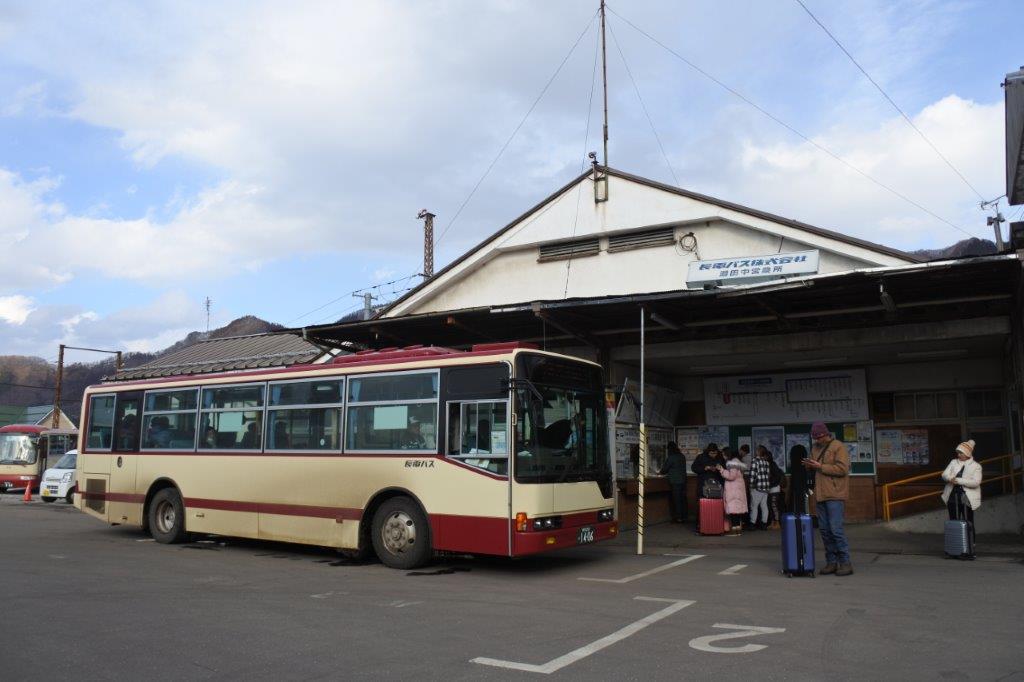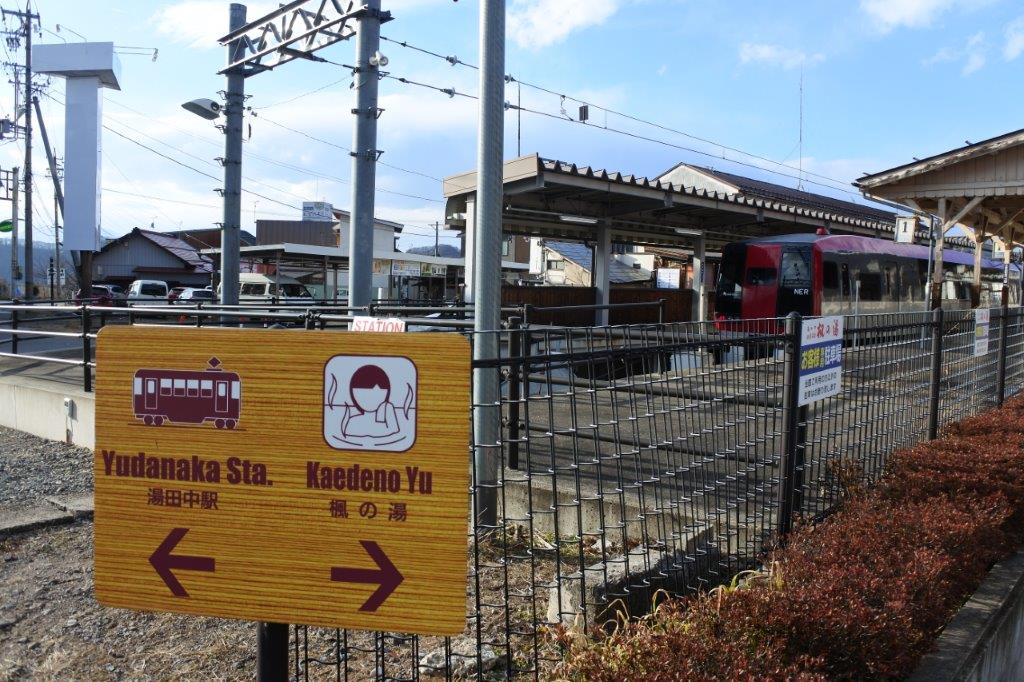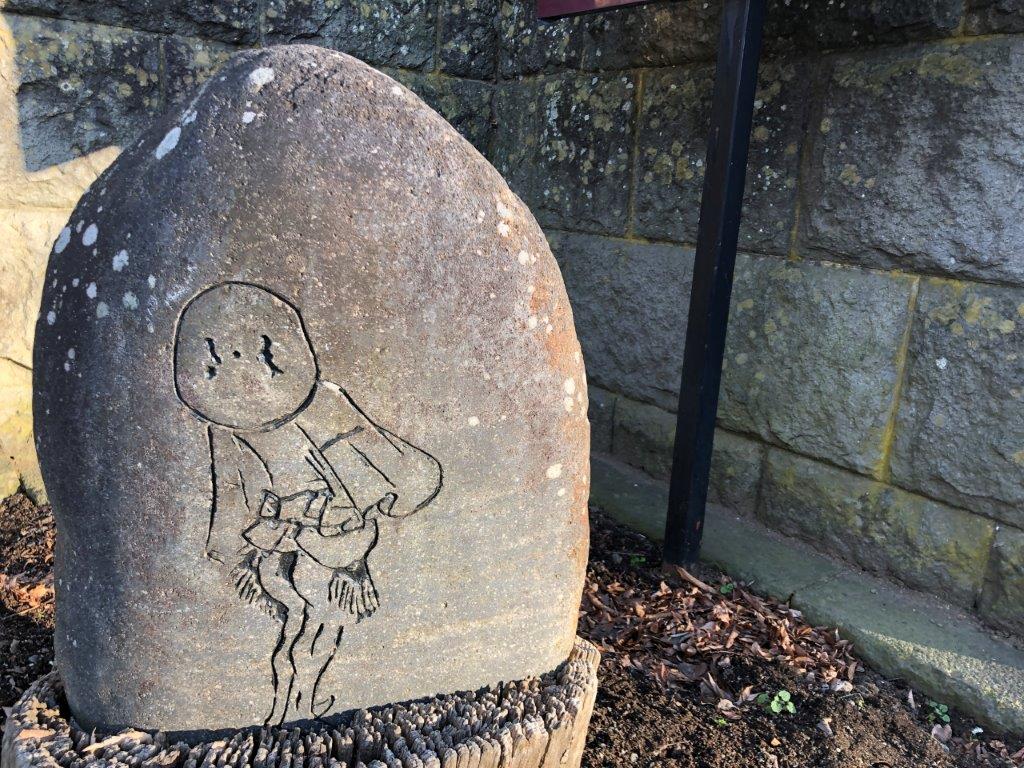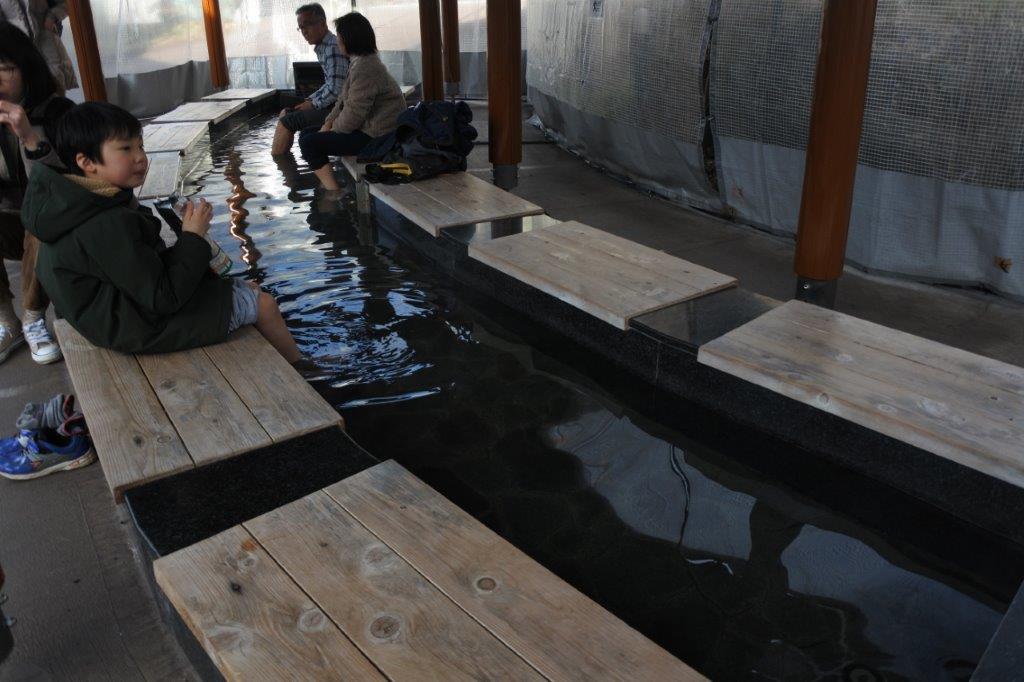 Catch the local bus to nearby Yudanaka Station. Since there will be some time to kill before getting on the Nagano Dentetsu Line train to Obuse Town, why not soak in the onsen hot springs or foot bath? Both of these are attached to the train station, though the foot bath is free and easier to hop in and out of. It's a great way to warm up or sooth tired feet.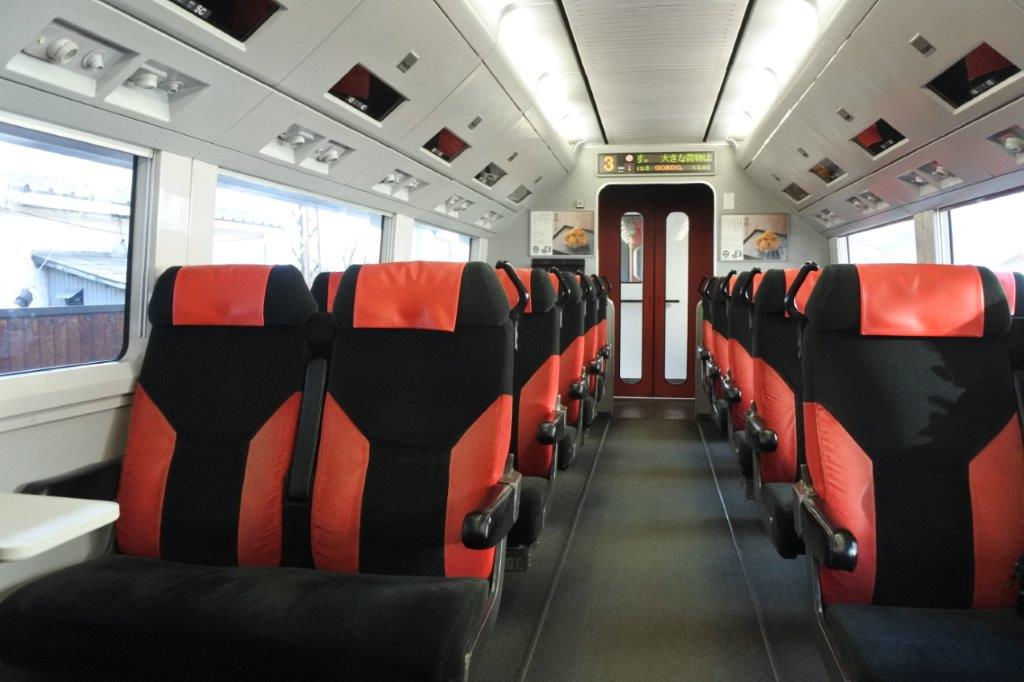 Stepping on the Nagano Dentetsu Line makes an interesting contrast with the retro atmosphere of Yudanaka, as this rather futuristic train line zips through Nagano's peaceful countryside villages. This train line uses retired Narita Express carriages, which once carried travelers between Narita International Airport and Tokyo. The comfortable seats with wide windows and aisles make for a smooth journey surrounded by great views.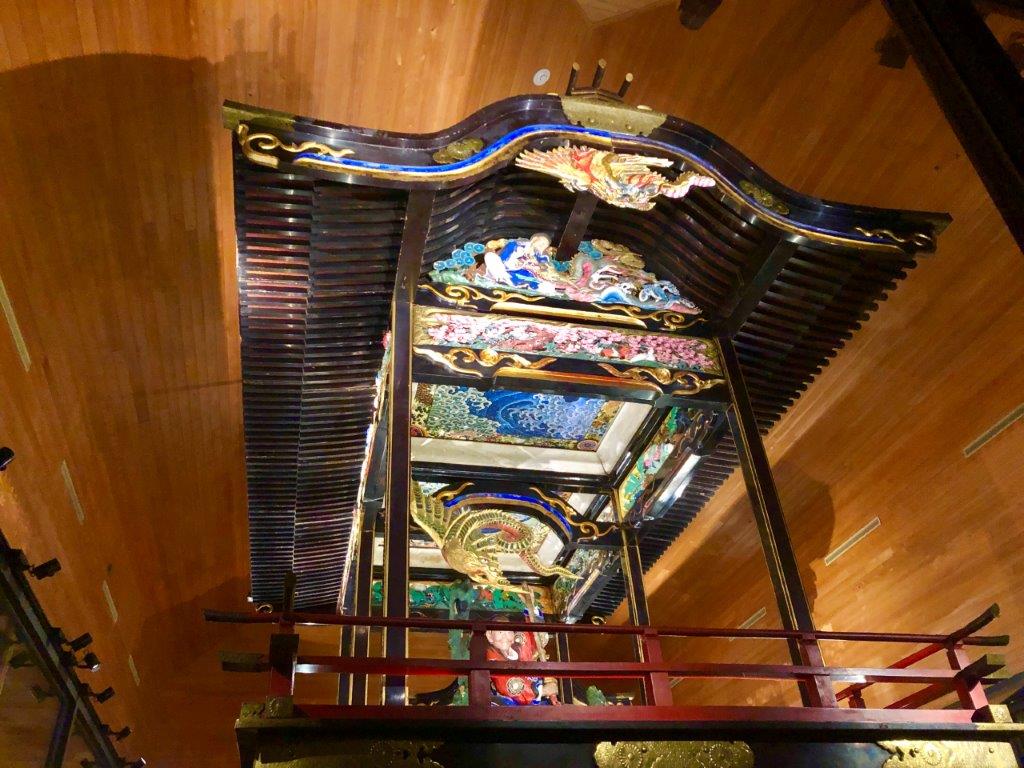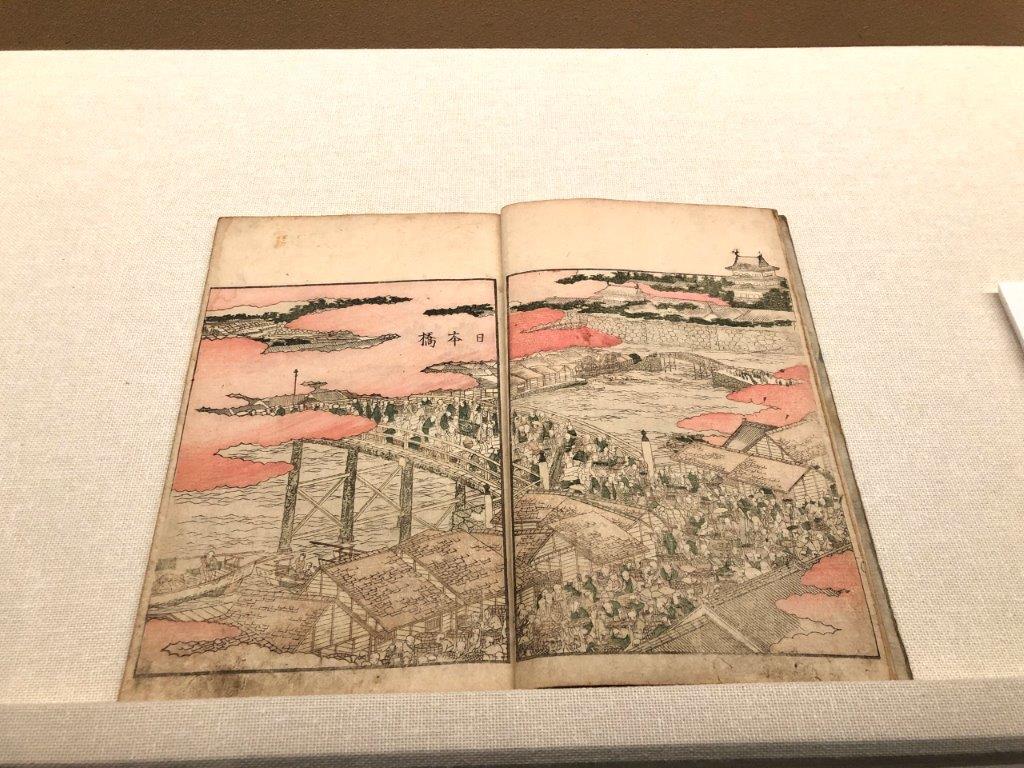 The town of Obuse is the perfect spot to visit on the way back to Nagano City. This historic town lined with elegant Edo-style homes and quaint gardens was once loved by Hokusai, the ukiyo-e woodblock print artist best known for depicting Mt. Fuji and towering ocean waves. The town pays its respects to the celebrated artist with the Hokusai Museum and many points of interests to fill the creative soul. Obuse is a major production area for sweet chestnuts, within a prefecture that is already known for its excellent rice, buckwheat and sake, so you are sure to find plenty of tempting treats.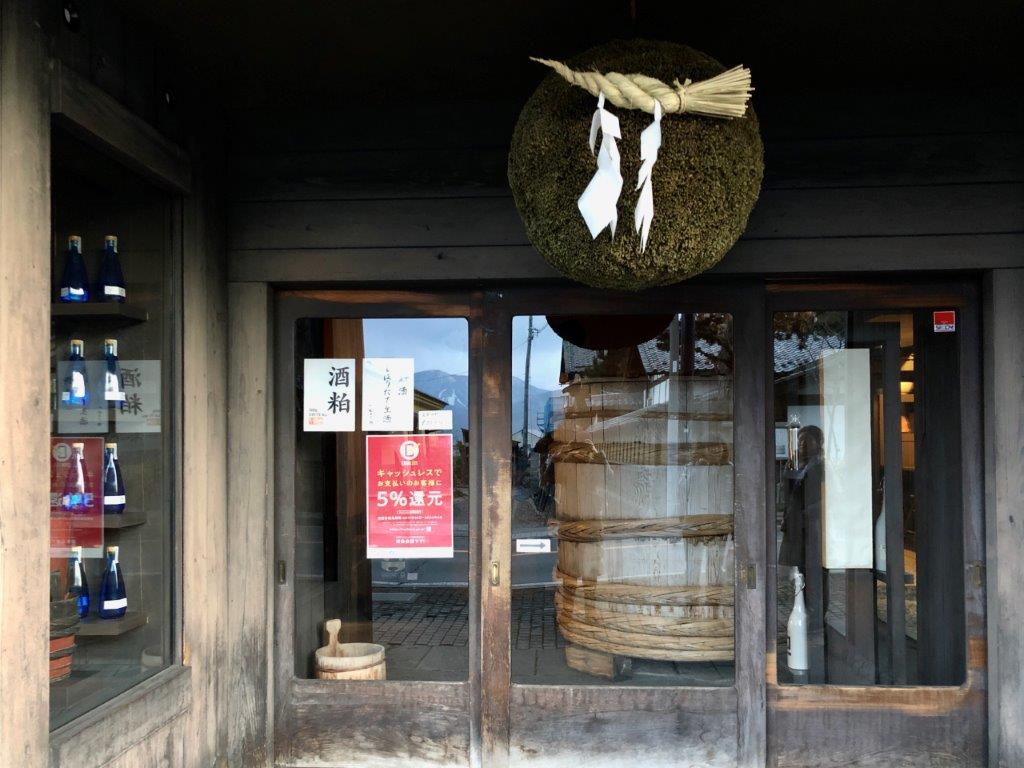 Spend the afternoon strolling the streets, dropping it at the many confectionery shops, sake breweries, art galleries, and "secret" gardens.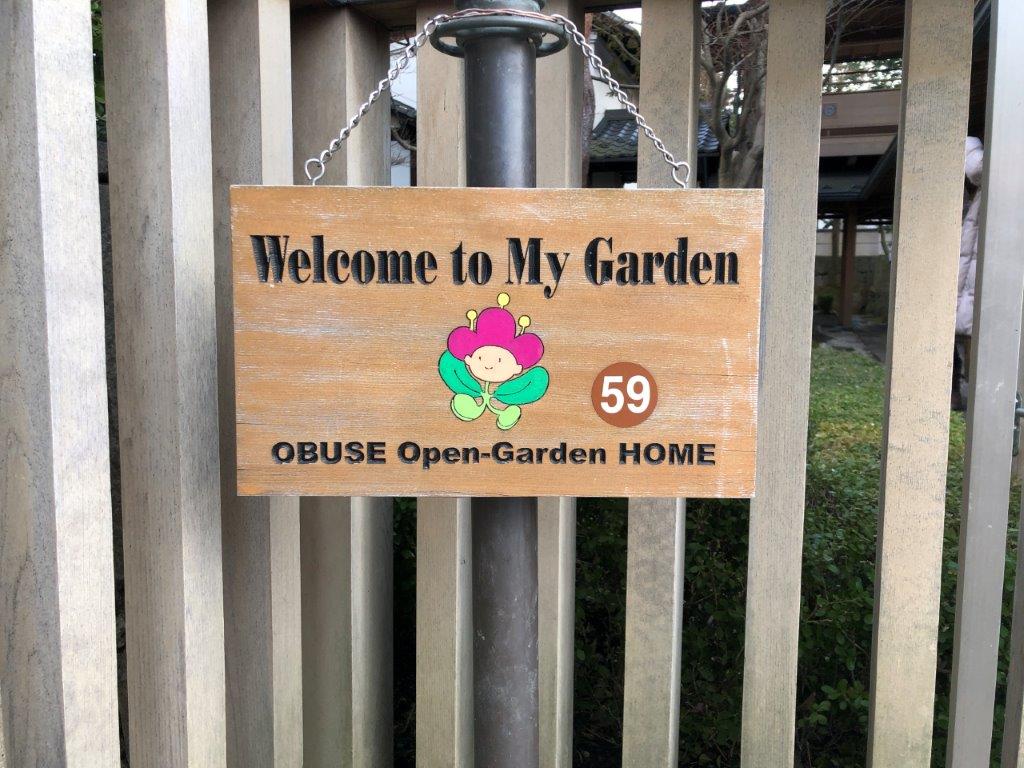 Keep an eye out for this sign all over town, invitations to explore private gardens. The garden-loving owners keep them well-maintained in order to share the beauty of Japanese gardens with visitors.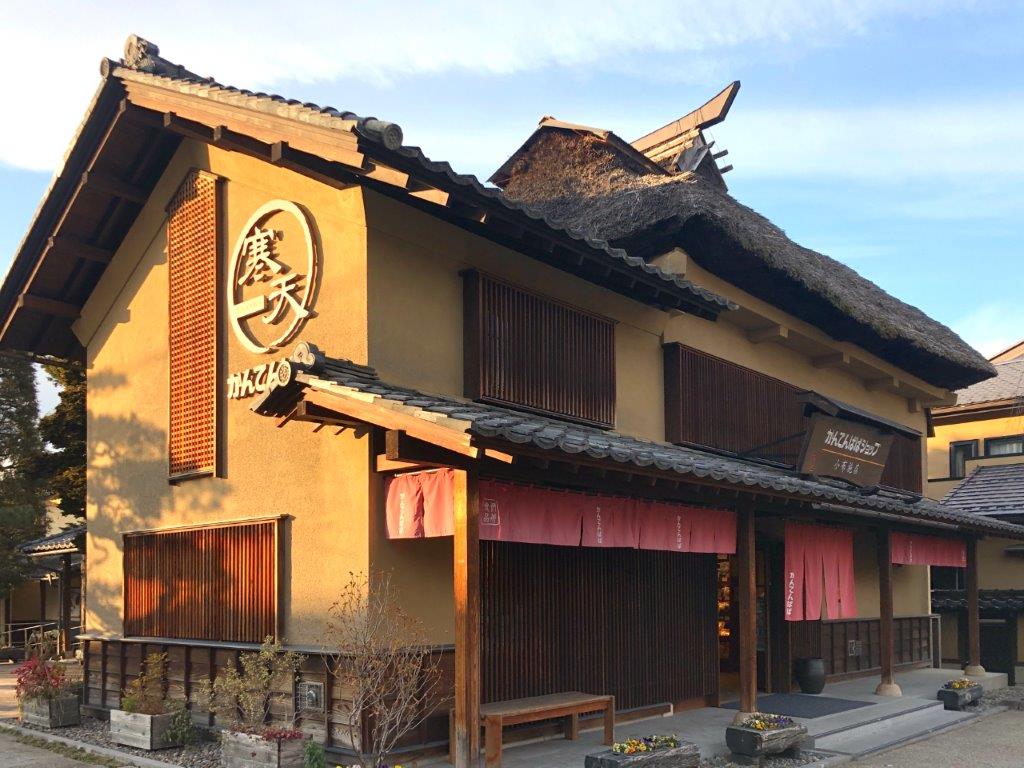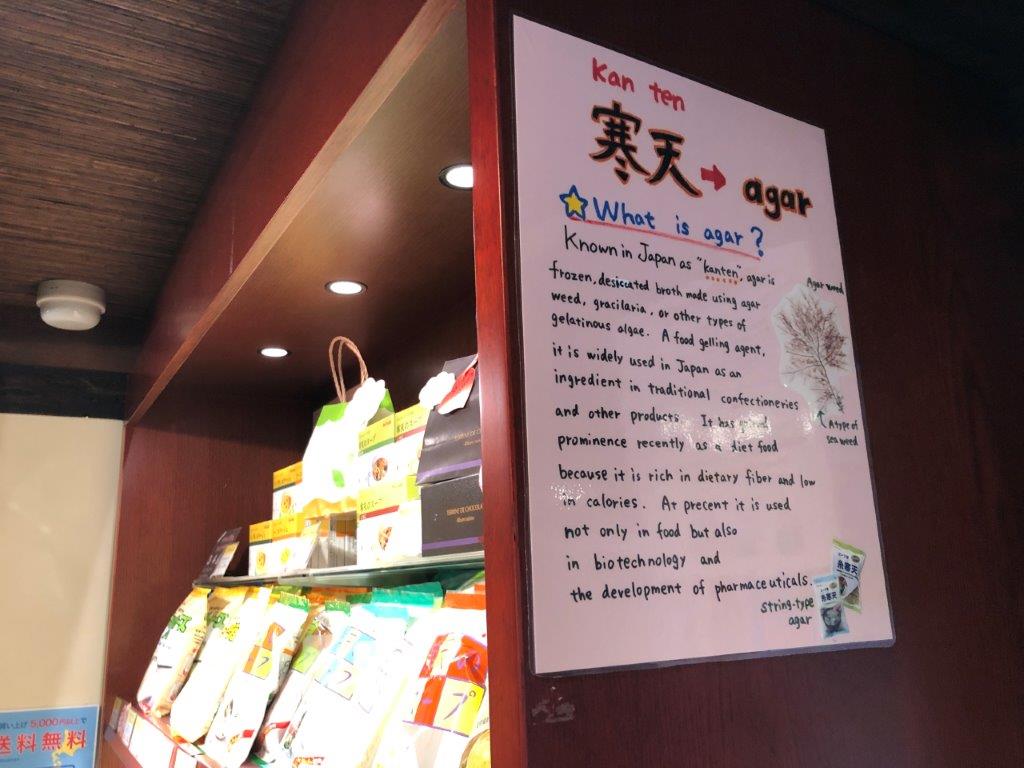 Be sure to stop by Kanten Papa, a shop dedicated to agar, a plant-based and vegan gelatin substance. Agar is rich in healthy fiber, and has been used in Japanese cuisine since the Edo period (1603–1868) in many desserts and even some savory dishes.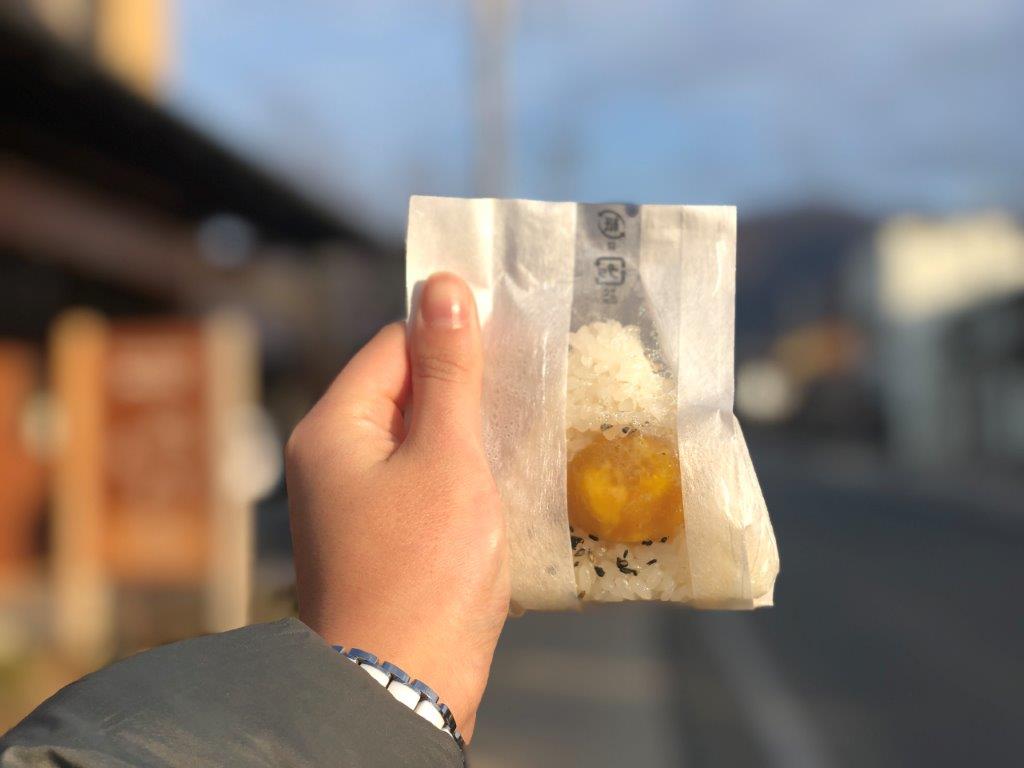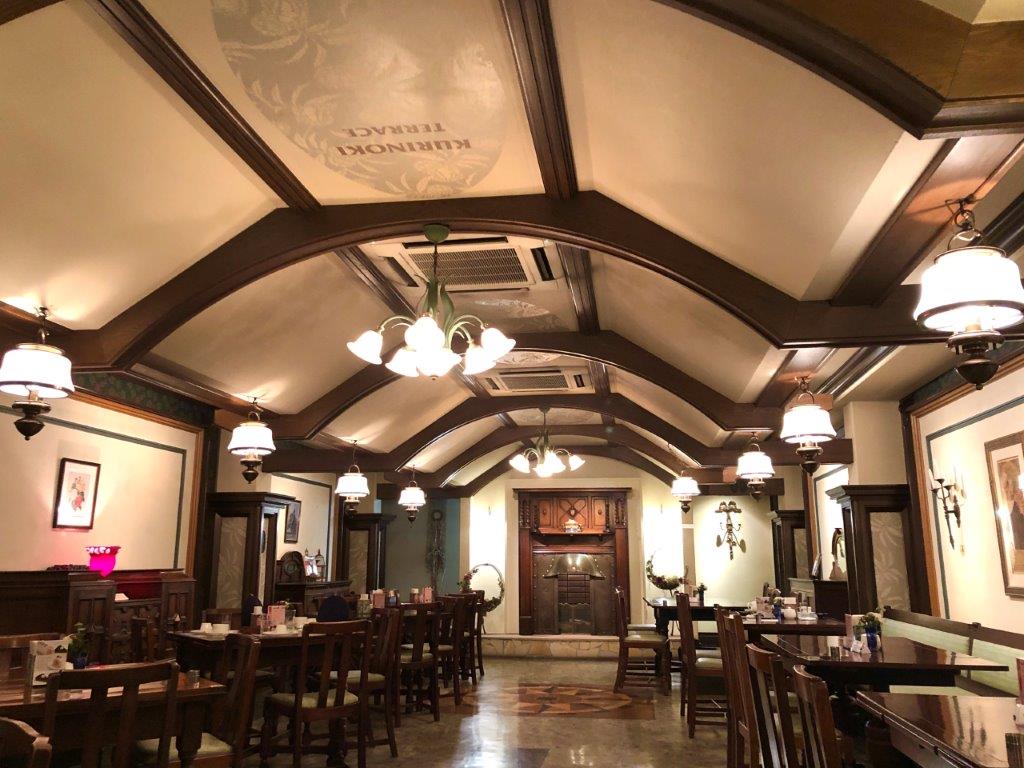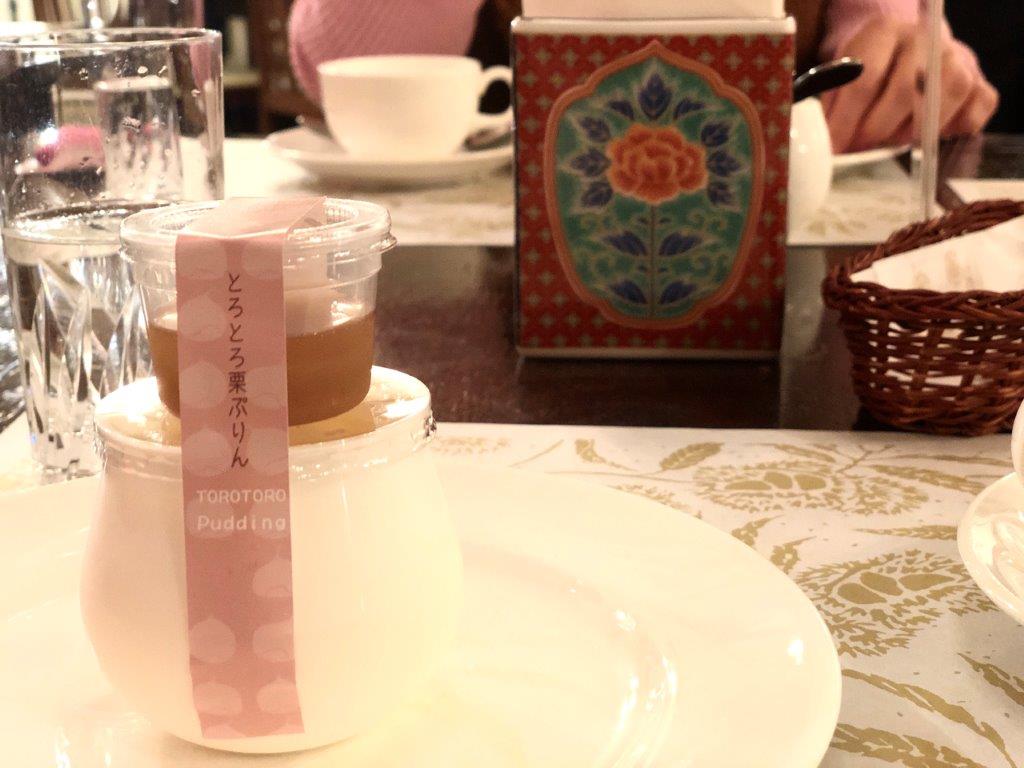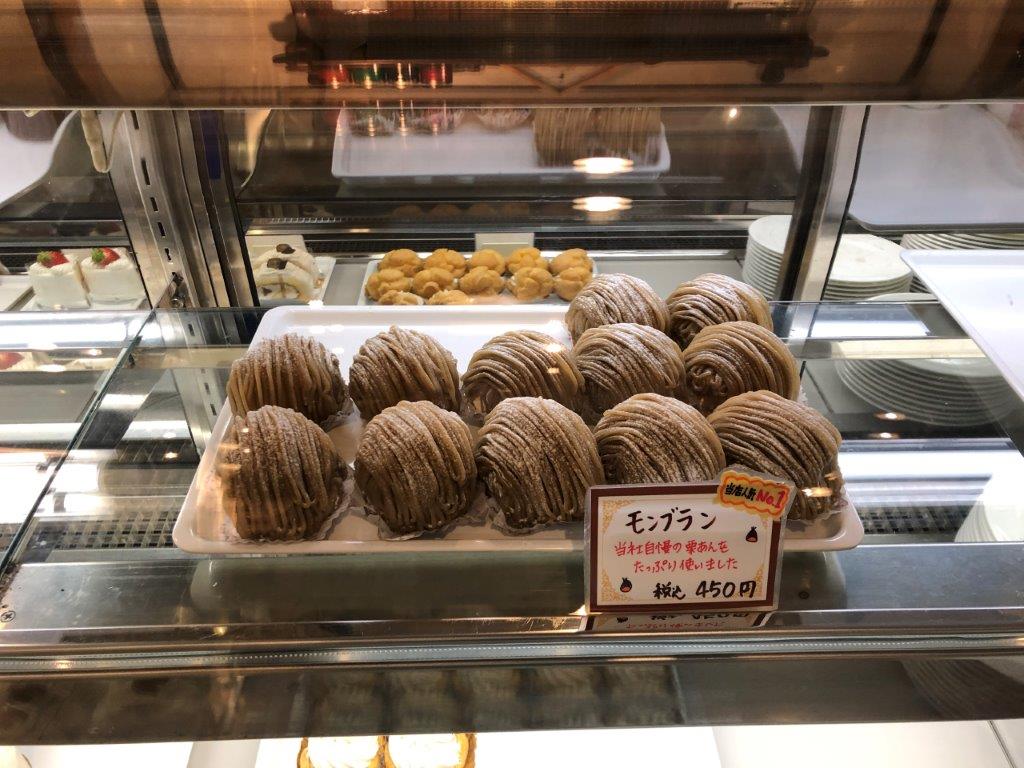 No visit to Obuse is complete without savoring some of the locally grown chestnuts. Devour a kuri-okowa (rice ball with chestnuts) as you walk the streets, or stop by Kurinoki Terrace for their famous Mont Blanc pastries and chestnut cream pudding, made using fresh dairy milk from the nearby farms. The cafe has a warm and vintage ambience, perfectly fit for afternoon tea.
Evening: Obuse Town Back to Nagano City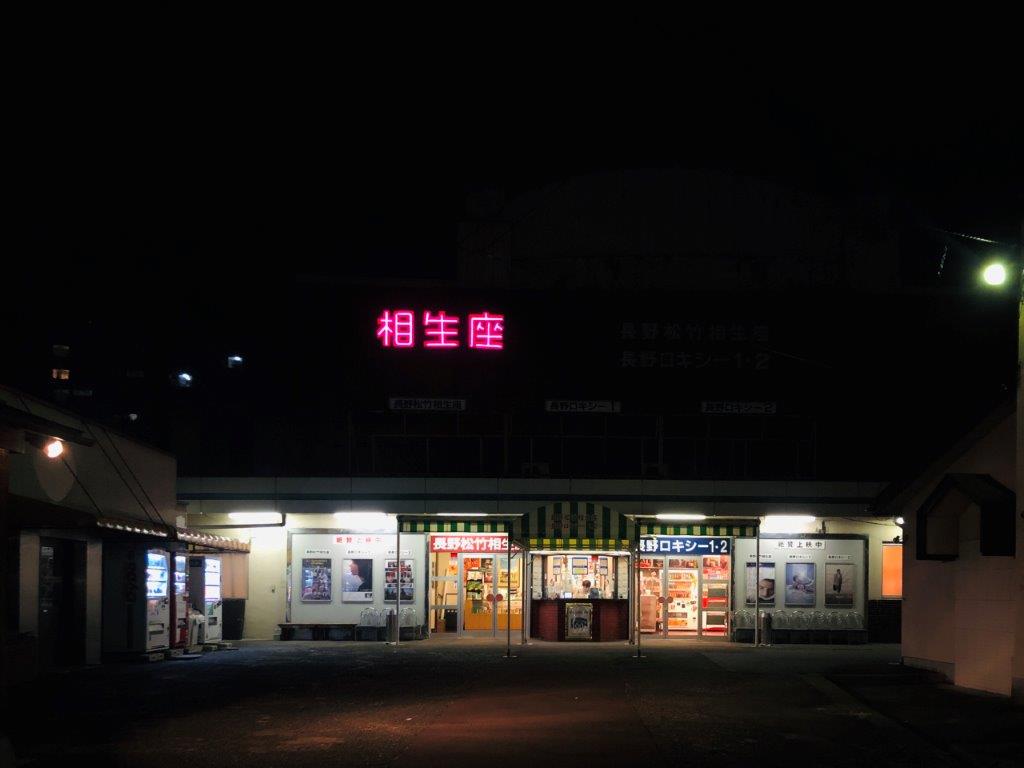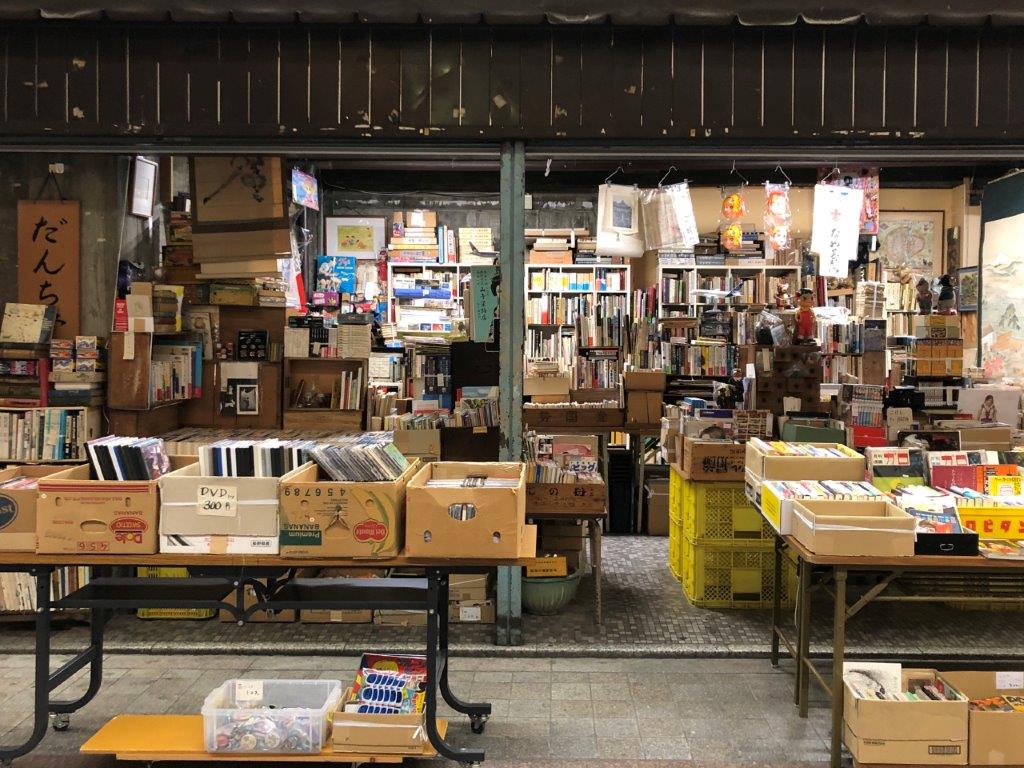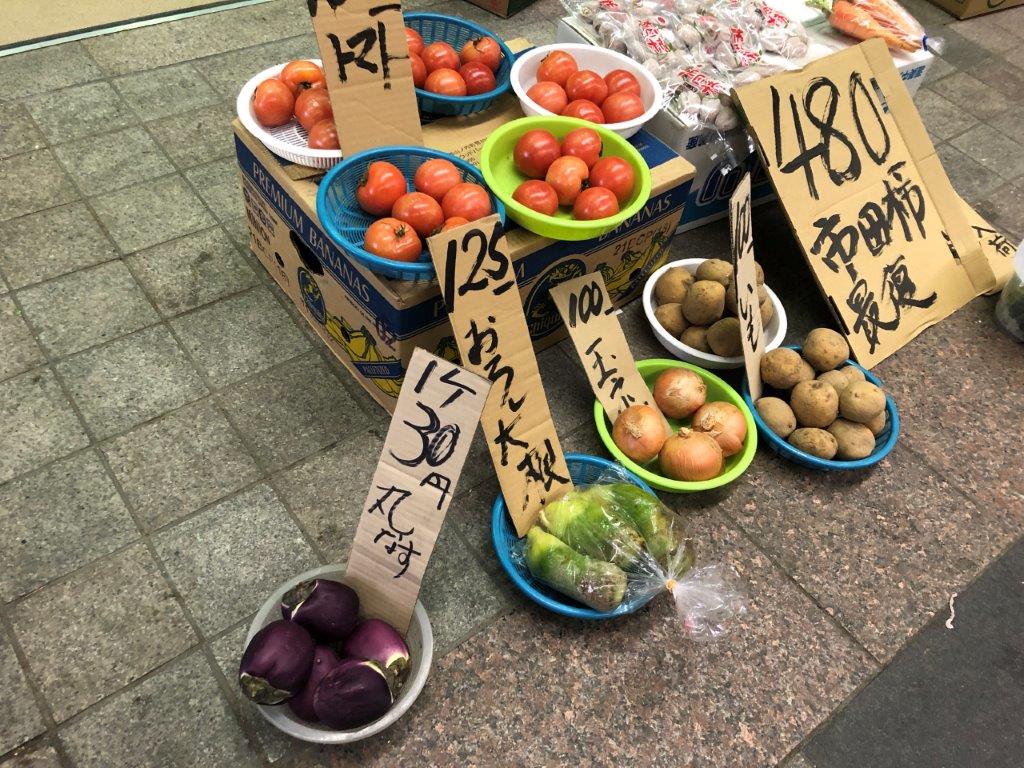 The Nagano Dentetsu train line will take you back into the city. Wander down the Gondo Shopping Street for a bite to eat, or to scope out some antique books or round Nagano eggplants. For movie lovers, the Nagano Aioi-za Roxy Theater is a must- visit. The movie theater is said to be the oldest in Japan and has been operating for over one hundred years!
Spend a Night at a Buddhist Temple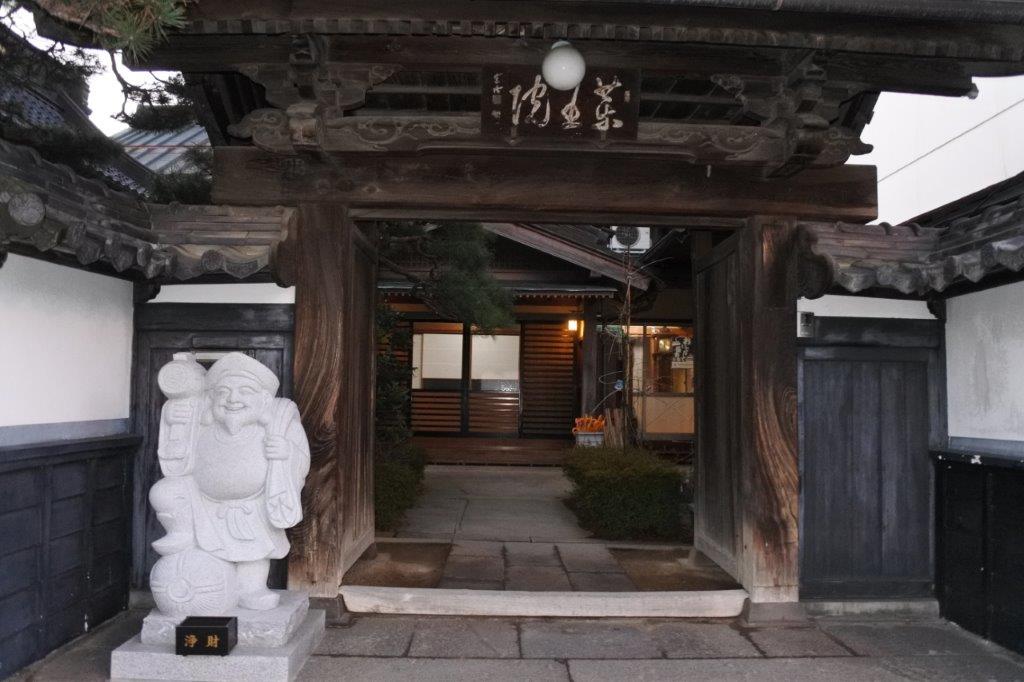 Zenkoji Temple, in the heart of Nagano, is one of the city's major sightseeing spots. This massive temple also offers lodgings for visitors interested in temple stays, a uniquely Japanese experience. Guests get to stay in the same buildings once used by people on pilgrimages, which are dotted around the center of the city. The lodging staff will kindly welcome you, and lead you to your warm and cozy room.
Enjoy Vegetarian Food - Shojin-Ryori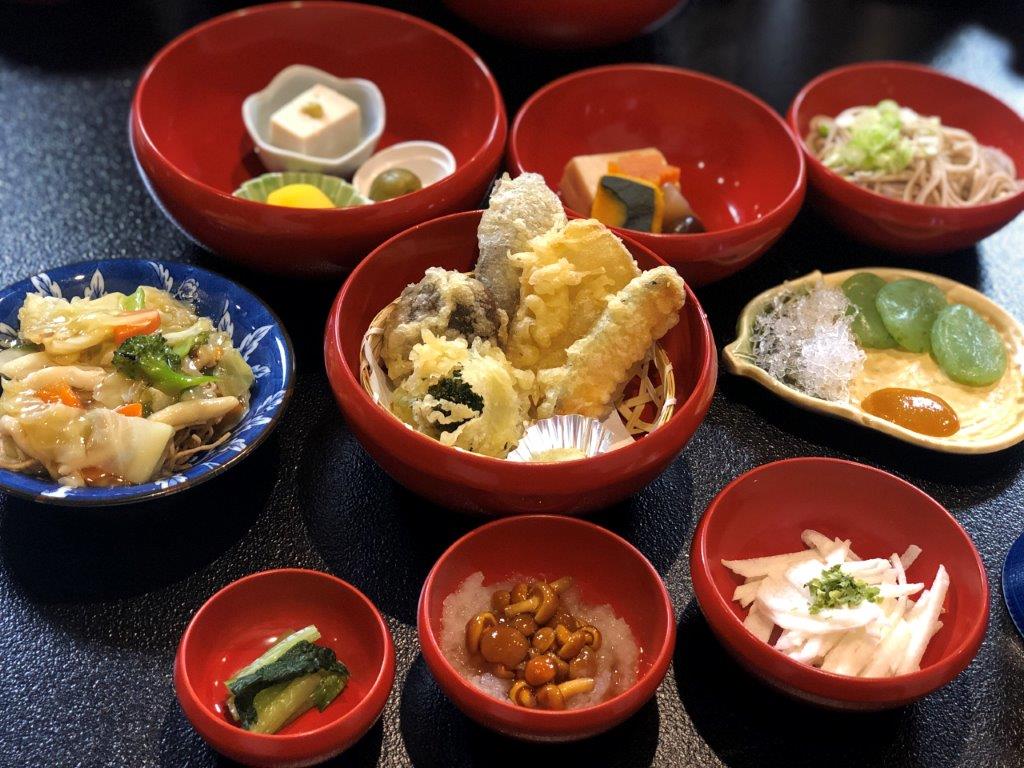 One of the highlights of staying at Zenkoji Temple's lodgings is shojin-ryori, commonly known as traditional Japanese Buddhist cuisine. Just like kaiseki-ryori, an elegant set meal featuring array of tiny dishes, the shojin-ryori at Zenkoji Temple is colorful and abundant. Everything is vegetarian and can be made vegan on request. Each dish is skillfully prepared and placed in red wooden bowls. Although at first glance the meal might seem a bit small, by the last bite you will be happily stuffed. The best part of the meal may be the cheerful cook, who comes in and out of the kitchen to check on you, insisting on refills of miso soup and rice. The miso soup itself is different from other versions, using local miso and flavored by the natural sweetness of fresh vegetables.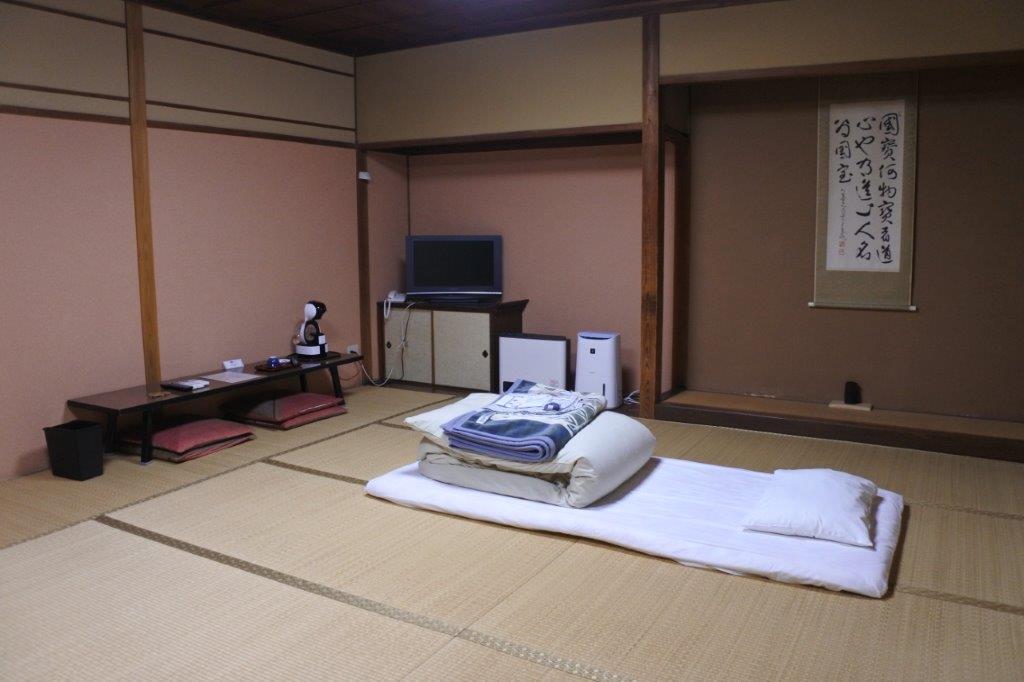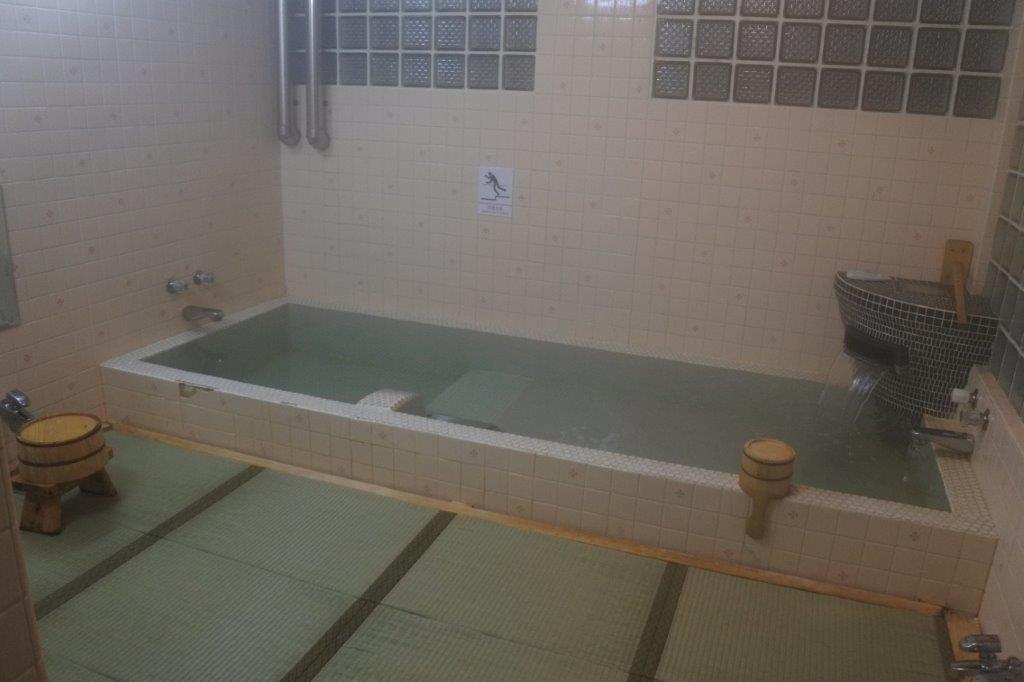 End your day with a soak in the bathtub and a peaceful slumber, as a night at a temple means an early morning wake up. Read about the morning rituals at Zenkoji Temple experience here.
Update:2021/11/17