Outdoor Activities for the Whole Family in Northern Nagano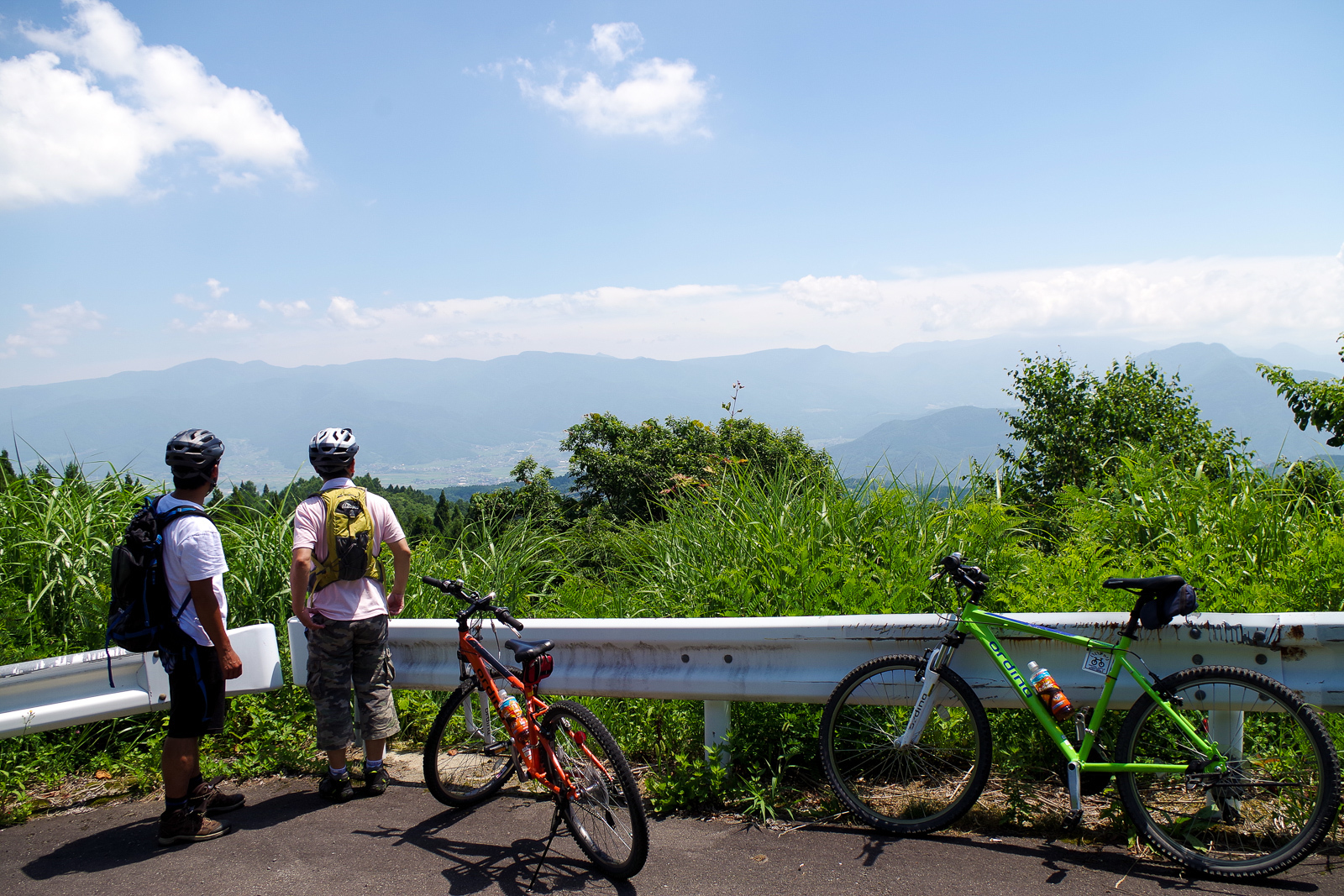 At the base of Mt. Madarao are plentiful outdoor activities that anyone can enjoy, such as mountain biking, zip-lining, apple-picking, and more!
Many Japanese people long for their furusato, a place with rolling hills, picturesque mountains, and clear rivers. Where their grandparents pickle vegetables in barrels covered with heavy stones and make soba noodles carefully by hand. Where life is slow and the weather is fine. Somewhere they can get back in touch with nature.
Iiyama in Nothern Nagano is just that: a beautiful countryside area surrounded by nature and outdoor activities. Thanks to the introduction of the Hokuriku Shinkansen a few years back, access to Iiyama and nearby Nozawa Onsen have become even easier than before. In just two and a half hours, you can escape the hustle and bustle of Tokyo and take in the idyllic scenery of Japan's furusato. Explore the Chikuma River, the Sekida Mountains, Iiyama's temple cities and farms!
Rent Bicycles, Hiking Gear and More at Shin'etsu Shizenkyo
The interior of the Shin'etsu Shizenkyo Activity Center in Iiyama Station
The Shin'etsu Shizenkyo Activity Center is your gateway to the outdoors in Iiyama. They offer guide services, equipment rentals and purchase, and up-to-date information about sightseeing spots (think nearby ski resorts in winter). You can pick up some maps here and take rental bikes out for a spin through town, or even to farther reaches on the other side of the Chikuma.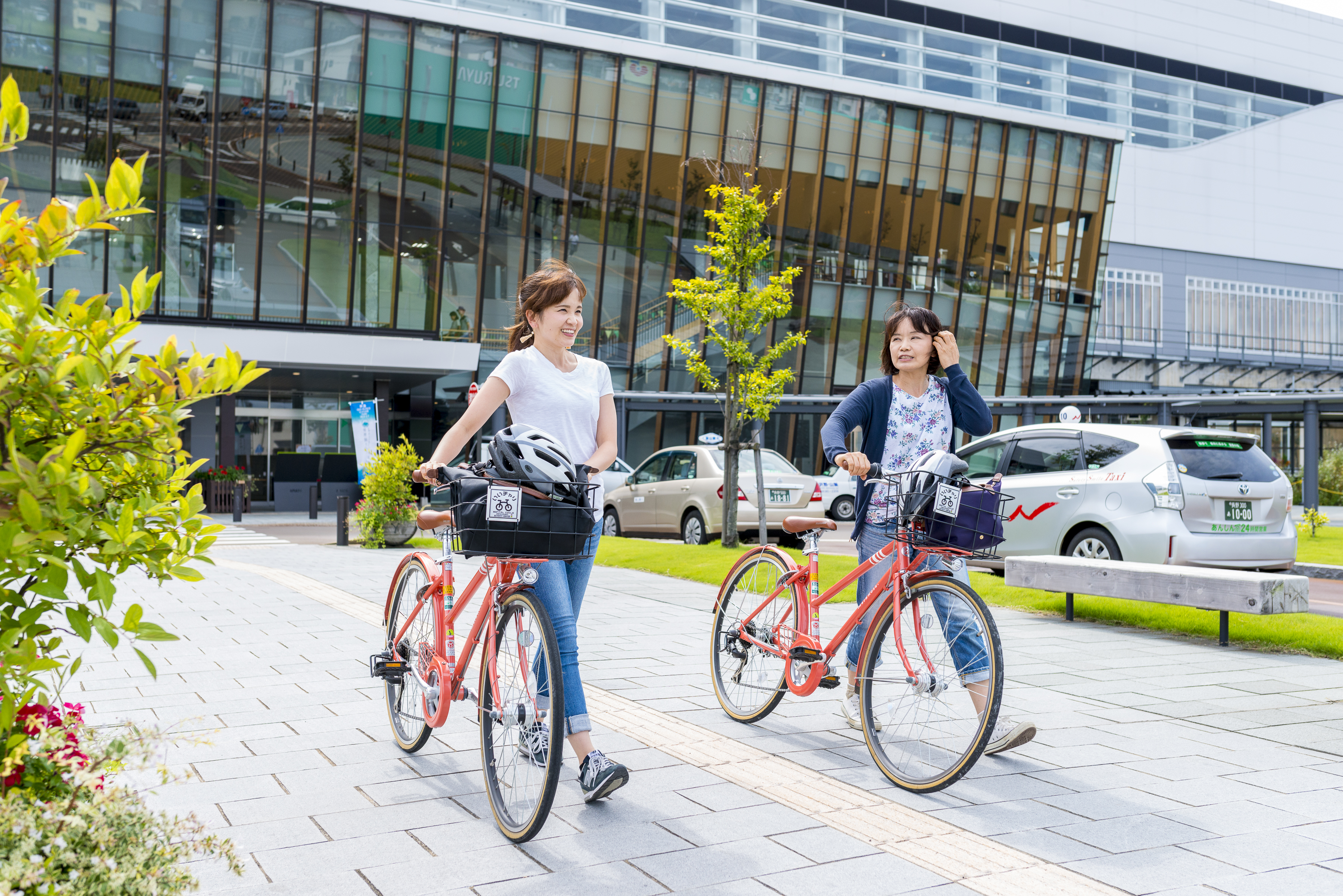 Renting a bicycle from Iiyama Station is quick and easy.
Go Zip-lining and Mountain Biking in Madarao!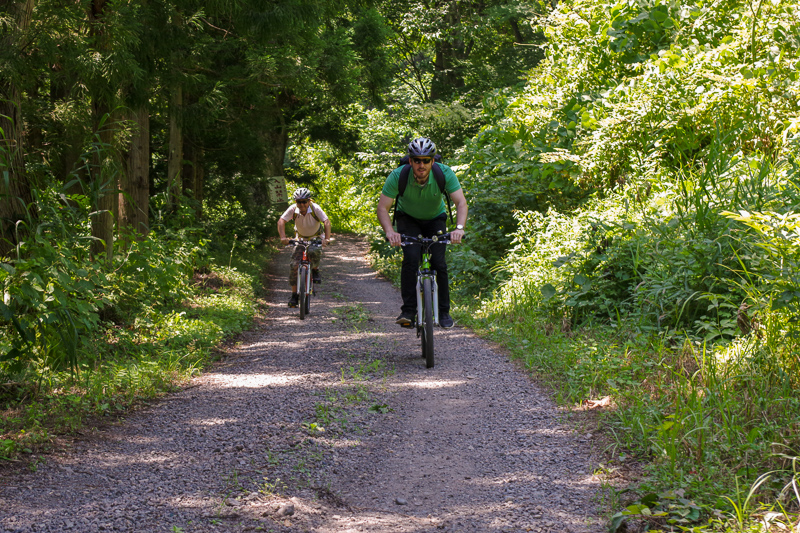 Mountain biking down gravely slopes on Mt. Madarao
During the hot summer weather, escaping to the highlands of Madarao is highly recommended. At an altitude of 1,000 meters, the area has an average temperature of just 22°C during August. There are two ski resorts here on the northern face of the mountain: the Madarao Mountain Resort and Tangram Madarao Tokyu Resort.
In winter, they're a lesser known gem among powder hounds, and in summer, they have outdoor activities, flowering gardens, and beautiful views of the surrounding lakes and mountains. At Madarao, you can enjoy zip-lining, downhill mountain biking, rafting, and grass skiing. Tangram offers many of the same activities and also has beautiful lily and lavender gardens, as well as the Nojiri Terrace which looks out over Lake Nojiri and Mt. Myoko.
A popular tour for families is the downhill biking tour from Madarao to Iiyama Station run by North Nagano Outdoor Sports. A local English-speaking guide takes you down one of Madarao's old roads through small villages and forests, stopping to occasionally to take in the beautiful scenery or to point out plants or items that were frequently used by the locals here. Our guide also knew just where to find a variety of cute and less-than-cute critters that children are sure to enjoy.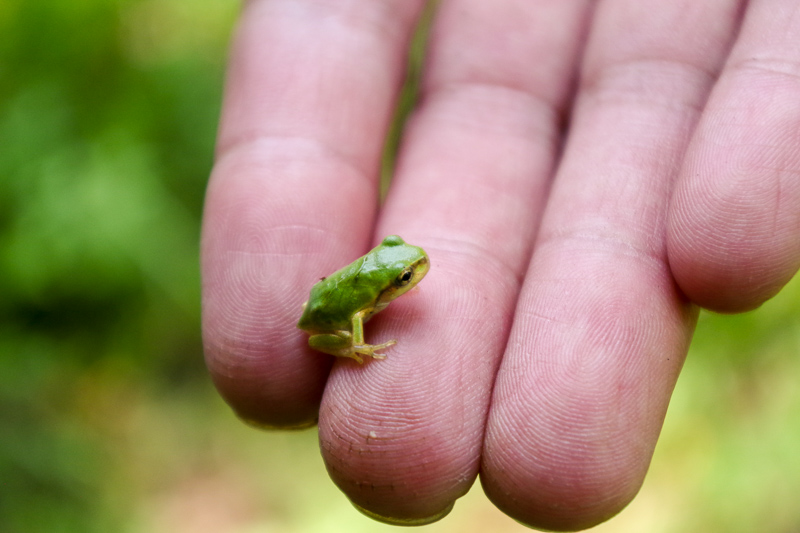 Easy-to-miss local wildlife is pointed out by our guide
The 13-kilometer-long road is mostly paved with a few bumps and pot holes along the way, but nothing that the provided mountain bikes can't handle! The route takes about 1.5 hours before popping back out near Iiyama Station.
All-You-Can-Eat Grape and Apple Picking near Iiyama Station
Pick delicious, ripe apples straight from the branch
After dropping our bikes off at the Shin'etsu Shizenkyo shop, we headed to a local farm called Shiozaki Noen just seven minutes on foot from the station. They have recently partnered with the Nippon Travel Agency to welcome foreign tourists. Their partnership is called NTA Farm, and it offers apple-picking from September to November.
At the NTA Farm, English-speaking guides explain how to pick apples in the orchard. Some of the guides grew up in farming families themselves and others have experience living abroad, and they can all provide information on the best apples to eat during your visit, as well as recommend sightseeing spots around Iiyama.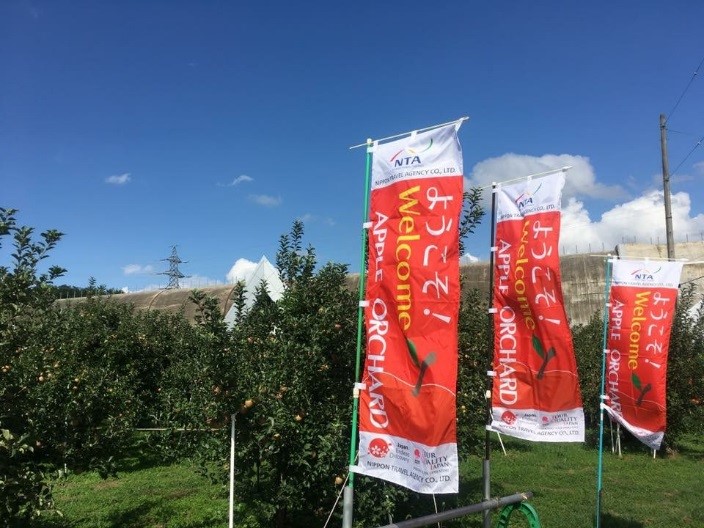 The NTA Farm area of Shiozaki Noen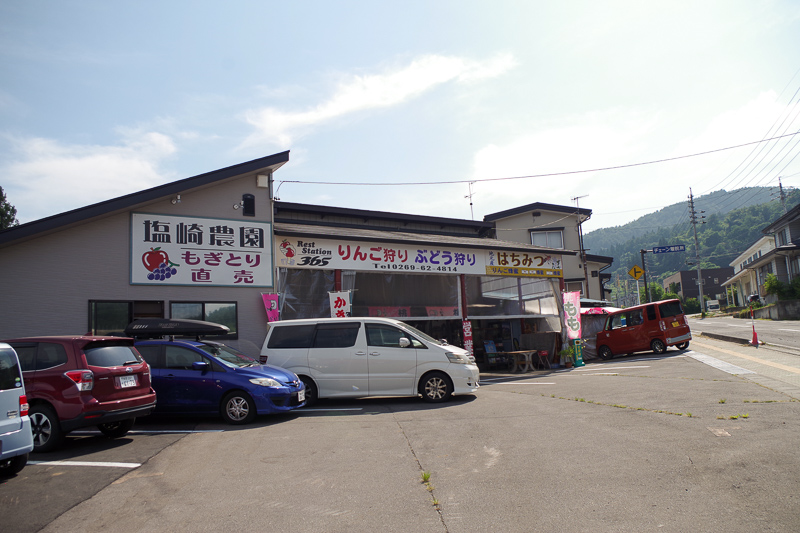 Shiozaki Noen's reception area
Shiozaki Noen also offers grape-picking separately (without English guides). It cultivates a number of varieties of grapes, and depending on when you visit, they'll offer the most delicious variety for picking at that time. Popular grape varieties include Campbell, Niagara, Shine Muscat, and Nagano Purple.
Both grape-picking and apple-picking are all-you-can-eat! So it's best to pick an outdoor activity (like above) to do beforehand to whet your appetite. If you're running out of room, you can always have your apple juiced for you for an extra 150 yen. We had a chance to try peach juice while we there and were blown away by its sweet, refreshing flavor.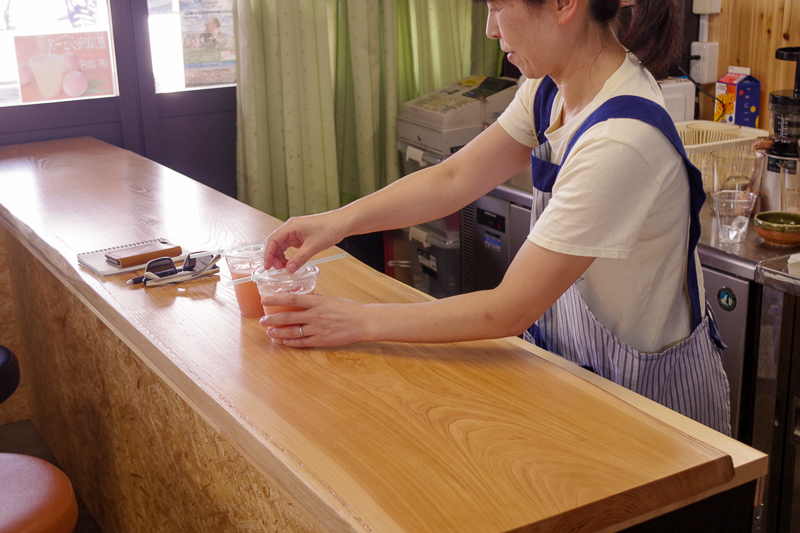 Freshly pressed juices are also available
Details
Hours: Grape-picking/8:30 to 16:30, Apple-picking/10:00 to 16:00
Fruit-Picking Period: Grapes/September to October, Apples/September to November
Price: Grape-picking (+1 take-home bunch)/1,500 yen, Apple-picking/1,200 yen
Access: a 7-min. walk from Iiyama Station. A 10-min. car ride from the Joshin'etsu Expressway Toyota-Iiyama IC exit.
For more information, see NTA Farm's Facebook and Instagram pages.
Other Iiyama Area Activities
Mayumi Takahashi Museum of Doll Art
The Mayumi Takahashi museum exhibits dolls created by renowned artist Mayumi Takahashi. Her work shows the everyday life of people in the countryside, and the adorable expressions of the dolls are sure to put a smile on your face.
Shin'etsu Trail
The 80-kilometer-long Shin'etsu Trail that travels along the ridgeline of the Sekida mountains between Mt. Madarao and Mt. Azumaya. Along the way are beautiful beech tree forests and occasional viewpoints over Iiyama, Shinano Machi, and Myoko. It is divided into six day-hiking sections which can be done individually or as part of a multi-day hike.
Uchiyama Paper-Making
Making Japanese Washi paper is an easy and enjoyable activity for kids. Sift through pulp to make paper and use colorful pieces of craft paper, maple leaves, and flowers to decorate it. Adults may be interested to learn the history of Uchiyama Paper and why it is made in this snowy area.
Iiyama is a quiet countryside town just waiting to be discovered. There are plentiful activities to enjoy in the highlands of Madarao and the fields of Iiyama. Enjoy the cool breeze in summer as you fly through the air by zip-line or dash through the woods on a mountain bike. Taste the freshest produce at one of Iiyama's local farms. Then, head to Nozawa for a soak in their steamy hot springs or hop on the Hokuriku Shinkansen to other fabulous destinations like Niigata, Toyama, and Kanazawa.
Update:2020/01/17