5 Delicious Nagano City Snacks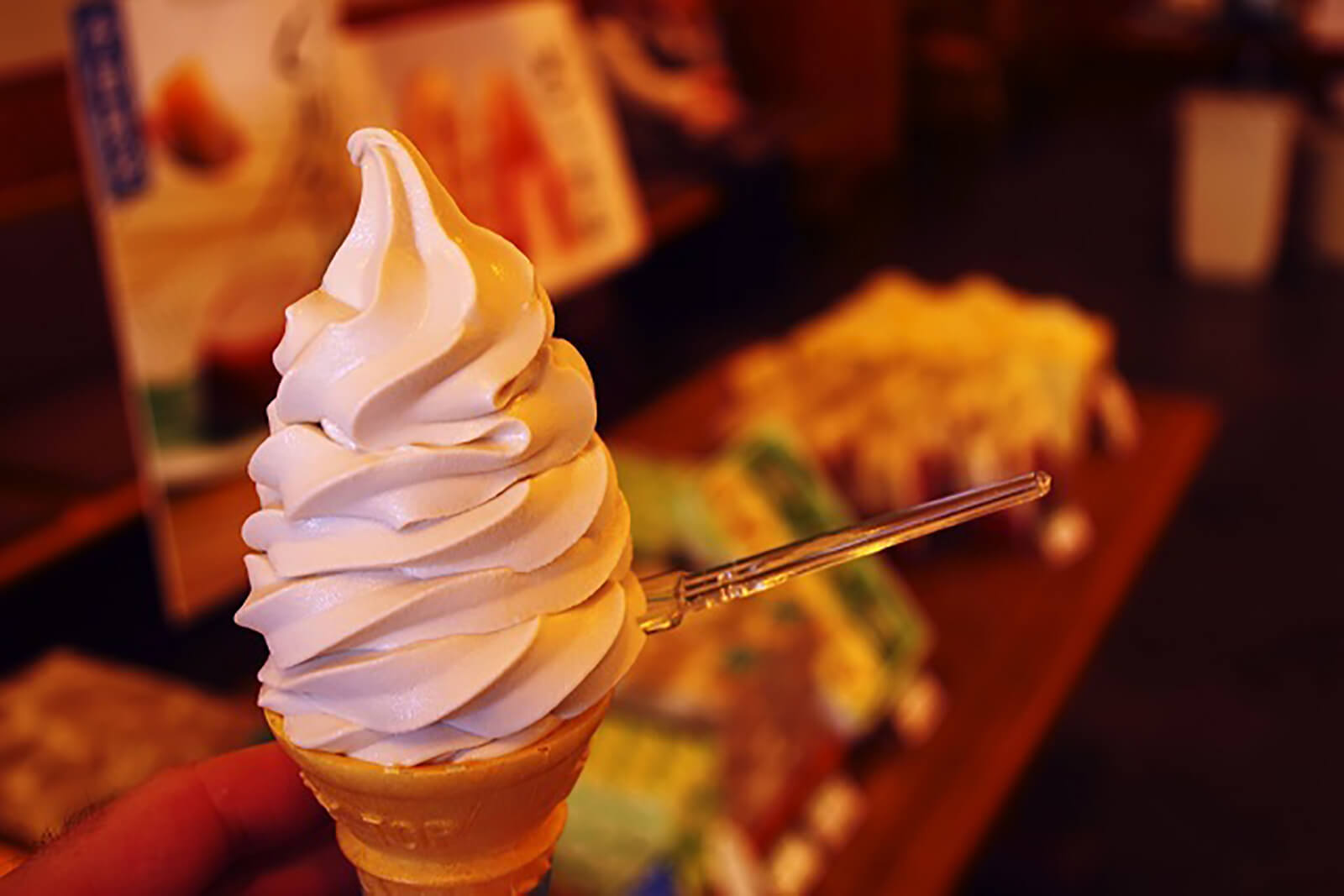 Nagano city has plenty of cafes and snack shops where you can stop for a bite and take a break from the heat of the day. Below are five local shops which serve some delicious snacks with a Nagano twist.
Matcha Soft Serve from Suzukien Chaten (寿ゞき園茶店)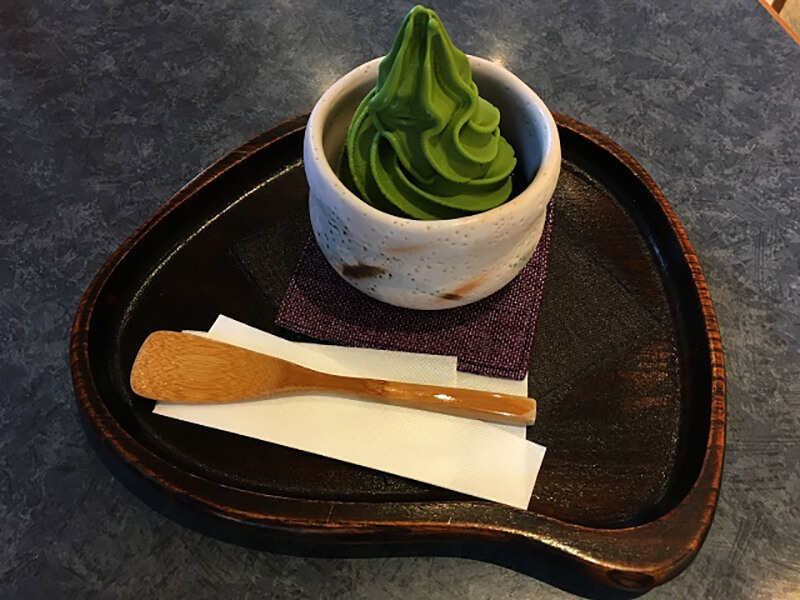 You may not think of Nagano when someone mentions "tea," but for a long time tea has been produced on the steep terraces of Nakaizamurai in Tenryu Village. Traditions of tea ceremony and its accompanying wagashi treats are kept alive in the Southern city of Iida as well. If you're interested in Japanese tea culture, I would definitely recommend a visit.
Most of us don't have that time, and in Nagano City you can find some delicious matcha soft serve just minutes from the station! Suzuki Chaten's soft serve is rich and flavorful with a slighty bitter finish, perfect on a hot day. For 302 yen, you get a plentiful helping of ice cream in a cup or cone, and if you choose the former you can ask for a free topping of azuki beans.
Miso Ice Cream from Suyakame (すや亀)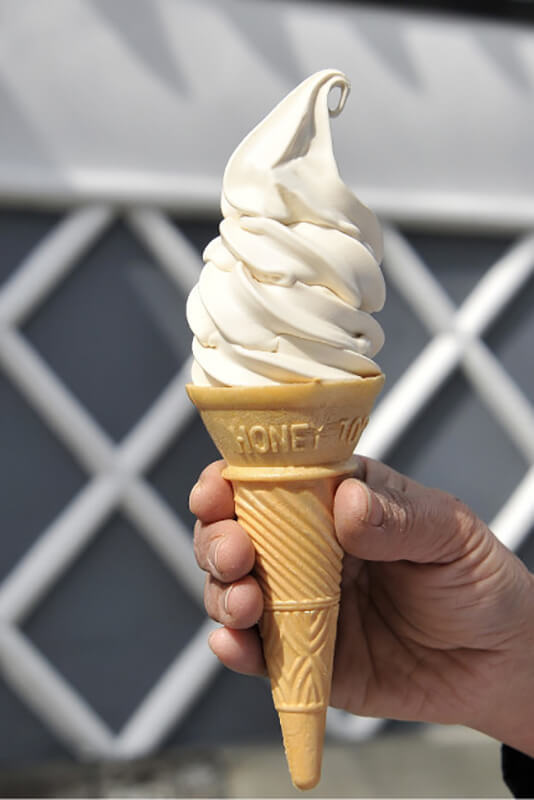 Did you know that Nagano prefecture produces the most miso of any prefecture in Japan? The headquarters of Marukome Miso is in Nagano city, and with the help of small-scale miso makers throughout the prefecture Nagano makes 40% of Japan's miso supply.
The Suyakame shop in Nagano City has been making miso for over 100 years in their traditional brewery. Their main store is located just off of Chuo-dori, and their secondary location is at the corner of Zenkoji's shopping street. Both shops sell their locally-made miso products, and their main location offers delicious lunches with all-you-can-eat miso soup. While you're here you also have to try their miso soft serve. The saltiness of miso matches perfectly with the sweetness of ice cream, with a flavor reminiscent of salty caramel or peanut butter.
The dining area is quite small so you may want to make a reservation if you're visiting with more than 2 people.
Sake Manju from Sake Manju Honpo Tsuruya (酒饅頭本舗つるや)
These fluffy, sweet manju have an aroma of fresh sake. With a recipe passed down from the Edo era, these manju are one of the few remaining "Seven Treasures of Zenkoji." The shop opens at 9:00 and closes as soon as they sell out, so go early to ensure you can enjoy this rare treat.
And don't worry, you won't get tipsy just by eating these—no matter how many you have!
Eggplant Oyaki from Seishindo (誠心堂)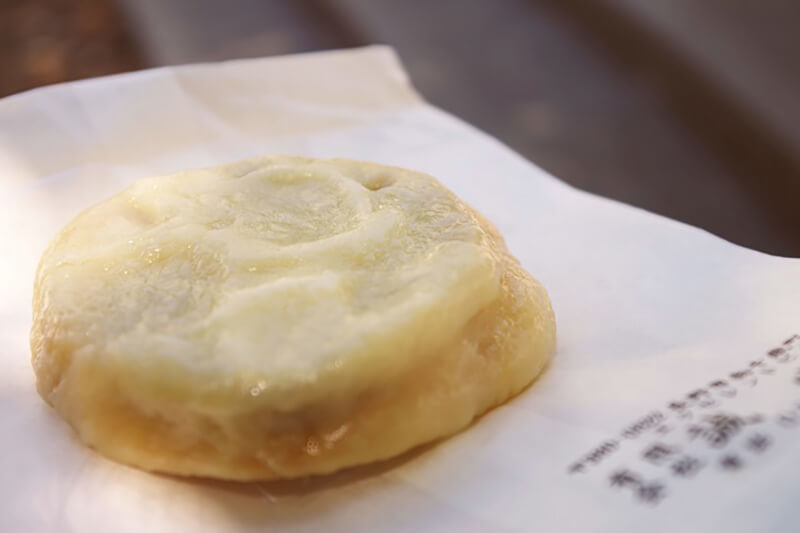 No list of Nagano snacks would be complete without Oyaki, the lovable flour dumplings filled with savory vegetables and sweets. They are usually char-grilled, steamed or pan-fried. Depending on the cooking style they may be soft and fluffy, chewy or crispy, so you don't really know Oyaki until you've tried them all!
Hidden in an alleyway near Nagano station, this oyaki shop is loved as one of Nagano's best. The dough is thick with a slight al dente bite, and the fillings are incredibly flavorful. Nasu (eggplant) oyaki is one of their most popular items, but if you're looking for something sweet you can try azuki bean oyaki or some kuri okowa (chestnut rice).
There are plenty of stores in Nagano city, so if you have time and can read Japanese check out this article. Also, learn more about Oyaki and how to make your own here!.
Chestnut Soft Serve from Chikufudo (竹風堂)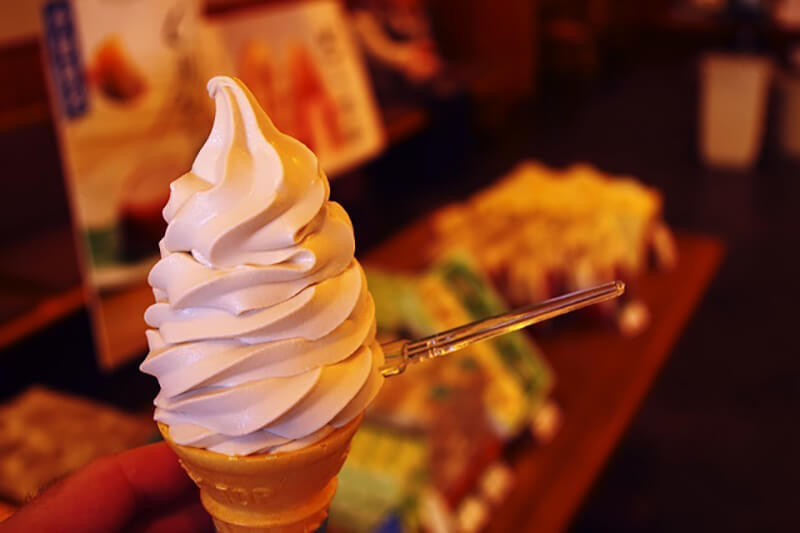 The Obuse area just north of Nagano city is a famous tourist destination with quaint, café-lined streets. One of Japan's most well-known artists, Hokusai Katsushika, fell in love with the area and made it his home for many years. Among apples, prunes and other fruits, Obuse produces delicious chestnuts that are used in a variety of sweets. You can buy these at Obuse's Chikufudo shops scattered throughout the prefecture.
Located across from St. Cousair and Kuze Fuku & Co. in the Daimon area below Zenkoji, Chikufudo's Nagano store sells delicious souvenirs, offers a wide lunch menu and has its own delicious soft serve. The chestnut flavor is mellow and the ice cream is extremely rich. For 300 yen, it's another great snack that you can get on your way back from Zenkoji.
Itadakimasu!
These are just a few of the delicious snacks you can try in Nagano City. There are also plenty of patisseries and cake shops which feature local Nagano fruits, delicious jams, coffee and wines. If there are any other items that you think I should add, let me know in the comments below!
Update:2020/01/17