10 Classic Summertime Adventures in Nagano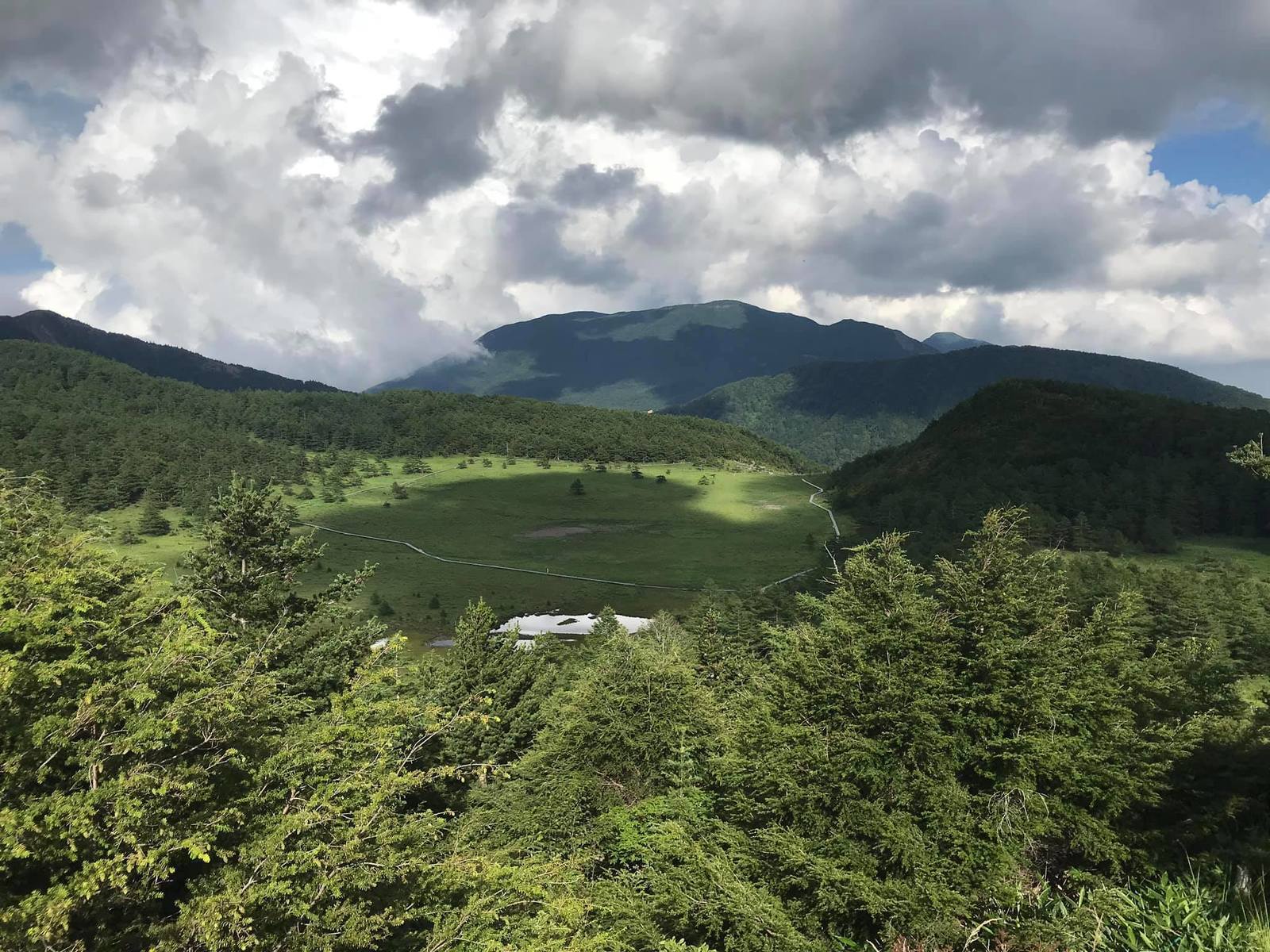 Come out to Nagano to Make the Most of Summer in Japan with these 10 Tips
The summer vacation season is one of the busiest in Japan, and Nagano Prefecture is a prime destination. Here are 10 suggestions for the best ways to enjoy Nagano's summer:
1. Mountain Climbing
Nagano is known as "The Roof of Japan" with all of its majestic mountains. And climbing them is the best way to appreciate their massive scale. Multiple-day treks and/or technical routes abound, but there are ample opportunities for day-trippers as well. Just be sure to treat the mountains with respect, and prepare accordingly for changes in weather, etc. Two popular peaks with relatively convenient access and that can be climbed in a day are:
*Mt. Yakedake from Kamikochi (the most active volcano in the Northern Alps)
*Mt. Takamine or (if the volcanic activity level is sufficiently reduced) Mt. Asama, accessible from Komoro Station.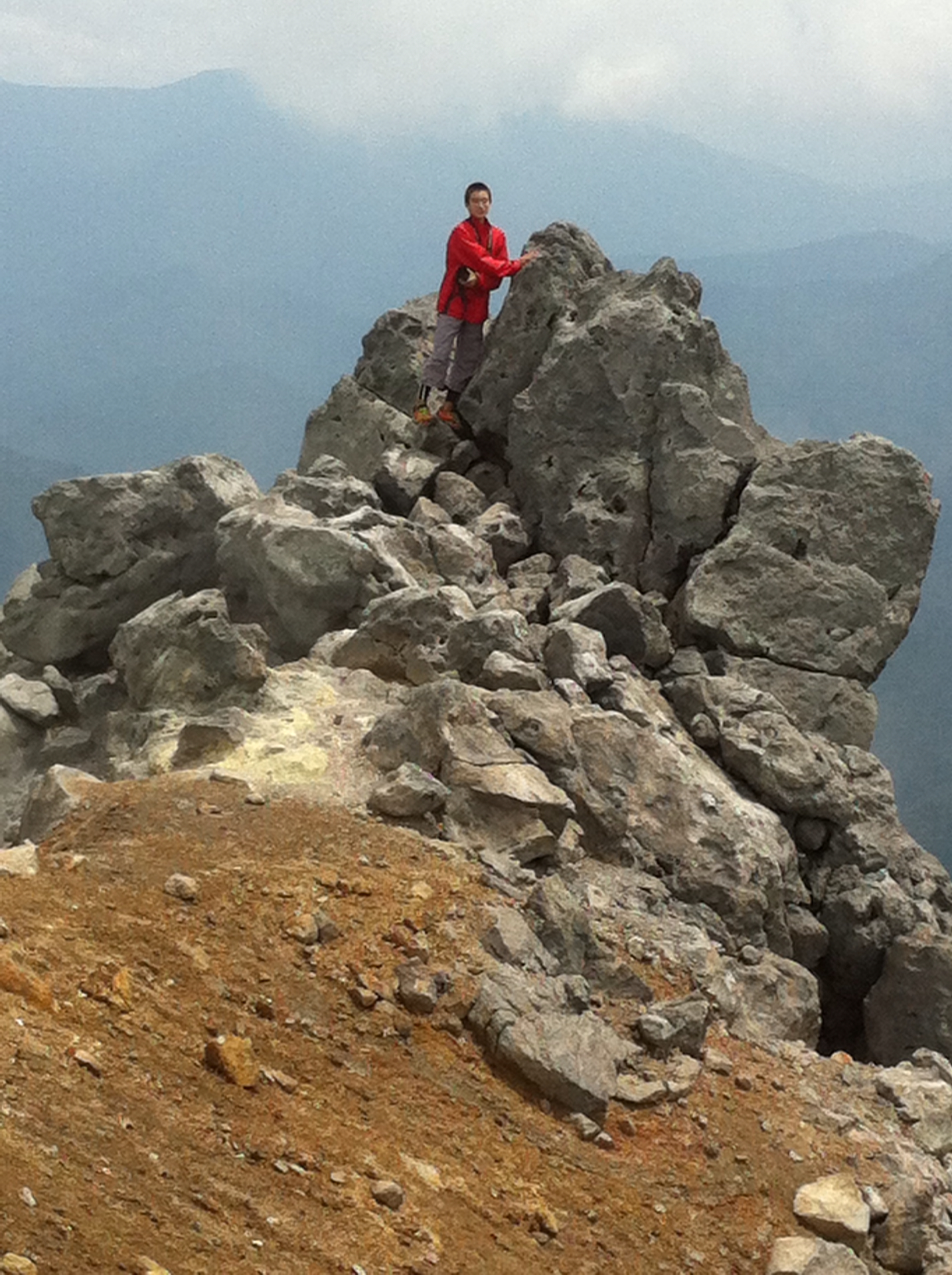 2. Ride a Ropeway to Alpine Heaven
An easier way to experience Nagano's 2000-meter plus high alpine world is to ride one of the many ropeways, ski lifts, or other forms of transport operating in the summer. At the top you can often enjoy some high-alpine trekking, wildflower viewing, or perhaps a coffee at a terrace café. A few suggestions:
*Komagadake Ropeway from Komagane to the Senjoki Cirque
*Happoone ski lift to Happo Pond above the Hakuba Valley
*Kurobe Dam Alpine Route
*Ryuoo Ropeway up to Sora Terrace above Shibu-Yudanaka Onsen.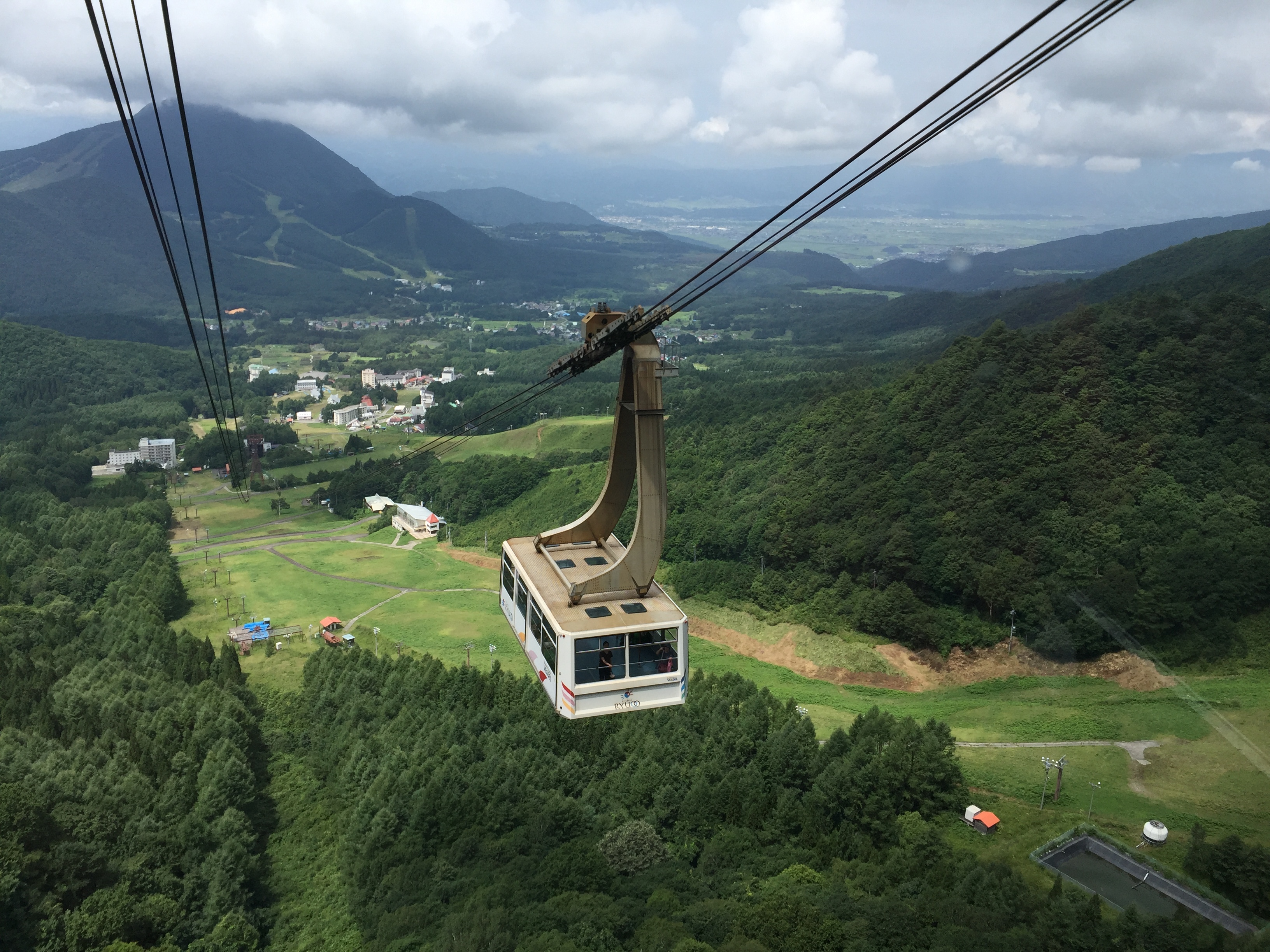 3. Play in the Water
Japan's summer is hot! One great way to cool off is to jump in a lake or river fed by refreshingly cold snow melt. From splashing around is a stream to white-rafting or canyoning, river based activities abound. Most rivers are thought of as being too dangerous to play in, but here in Nagano there are lots of options. A couple examples are:
*"Mizu to Midori Outdoor Experience Pavilion" in Komagane
*Togakushi Campground (Sakasa River)
*Evergreen Outdoor Adventures based in Hakuba for more extreme sports.
Or head to a lake for swimming, canoeing or the increasingly popular SUP. Popular spots include:
*Lake Kisaki in Omachi City for swimming or canoeing,
*Lake Hokuryu in Iiyama City for SUP or kayaking.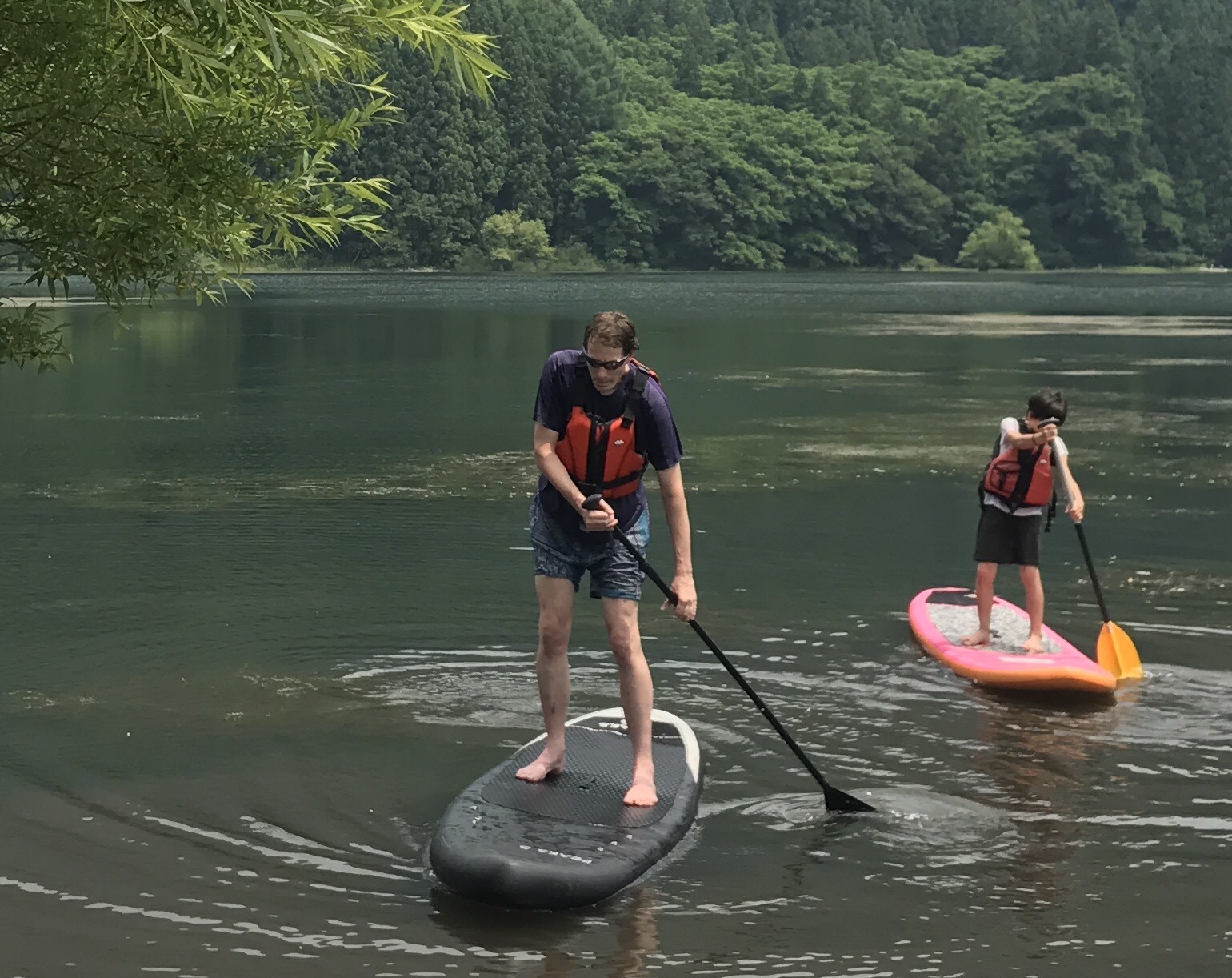 4. Camping
What better way to enjoy Nagano's great outdoors than camping? Of course there are great ryokans and hotels, too, but Nagano has too many great camping spots to ignore. Here a some favorites:
*Korakuen Campground on the shores of Lake Nojiri
*Togakushi Campground at the base of Mt. Togakushi and within a short walk to the famed cedar trees lining the path to Togakushi's Inner Shrine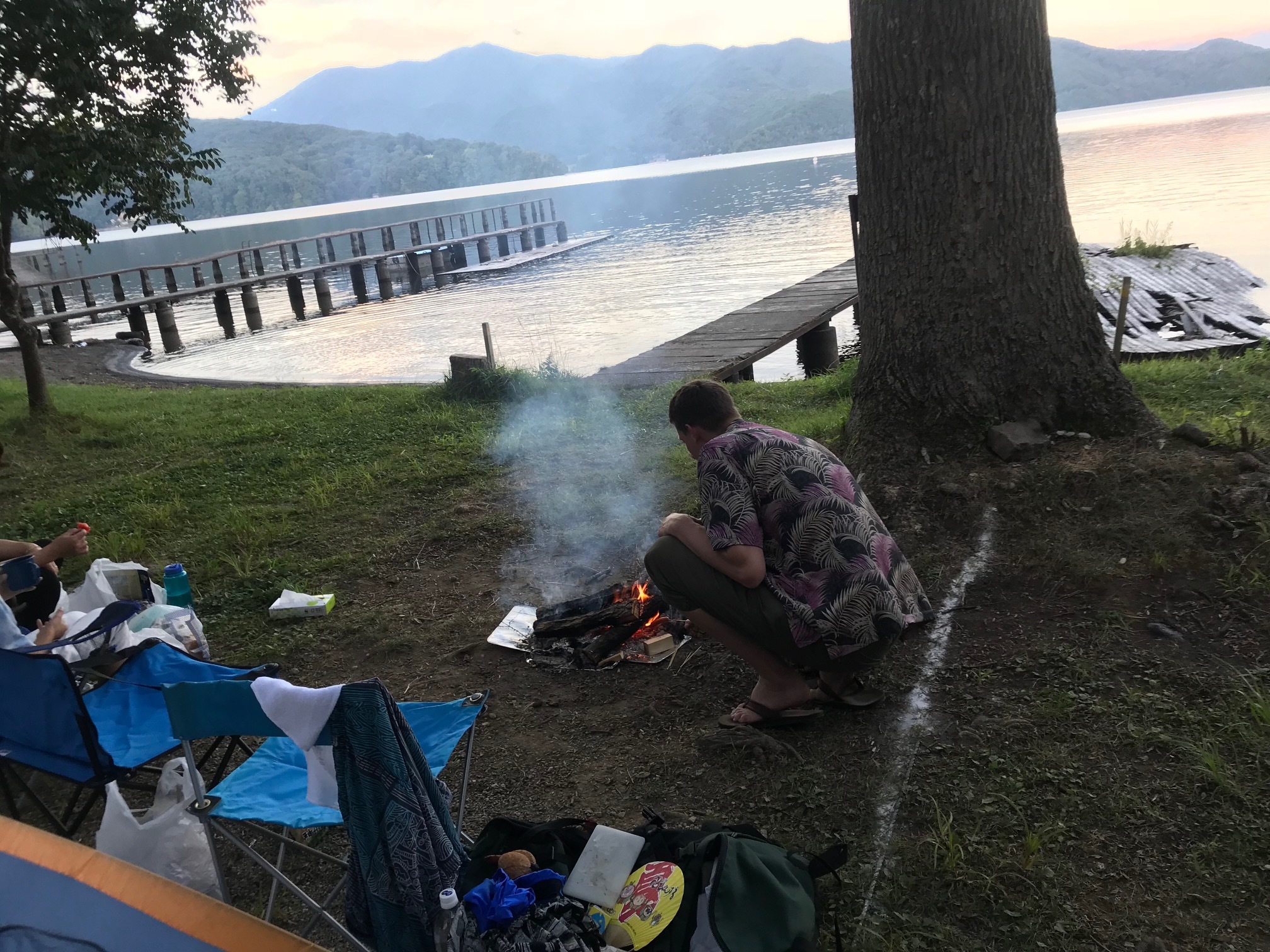 5. Scenic Drives
If you have a car, Nagano has some famous scenic drives such as Utsukushigahara's Venus Line and the Vocano Route between Mt. Asama and Shiga Kogen / Mt. Shirane. There are also an innumerable amount of windy countryside roads to be enjoyed. One is the picturesque Prefectural Route 12 from Omi IC on the Nagano Expwy to see the Ashinoshiri Dosojin roadside gods with an expansive view of the Japanese Alps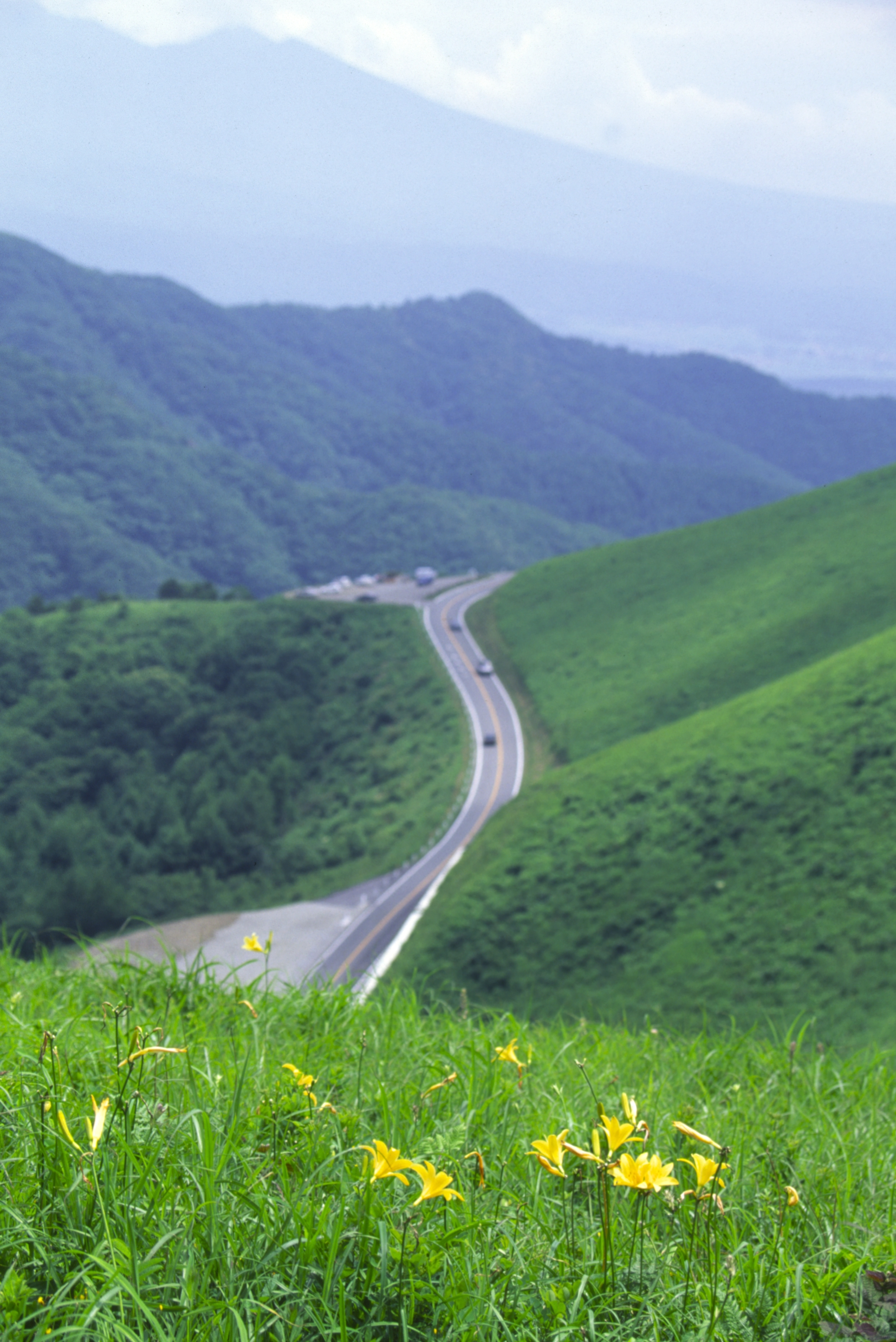 6. Onsen Hopping
Nagano has the most day-use onsens of any prefecture in Japan. From onsens featuring outdoor baths overlooking pastoral views to ones hidden away in a remote mountain location, and from onsen waters that are a sulphery milky white to some that are a deep shade of orange-red from the iron content, Nagano has the most amazing variety of onsens. Here's a sampling of the type of variety of onsens Nagano offers:
*Kiriake Onsen in the Akiyama district behind Shiga Kogen in northeastern Nagano. The mineral water bubbles up naturally in a river bed where you move rocks around to make your own bath.
*Shirahone Onsen featuring bone-white (which is what 'shirahone' means) sulfur-infused mineral water. Your body disappears as you submerge into the milky-white waters.
*Tengu Onsen (Asama Sanso) at the base of Mt. Asama. The waters are high in iron content which produces a rusty-red color.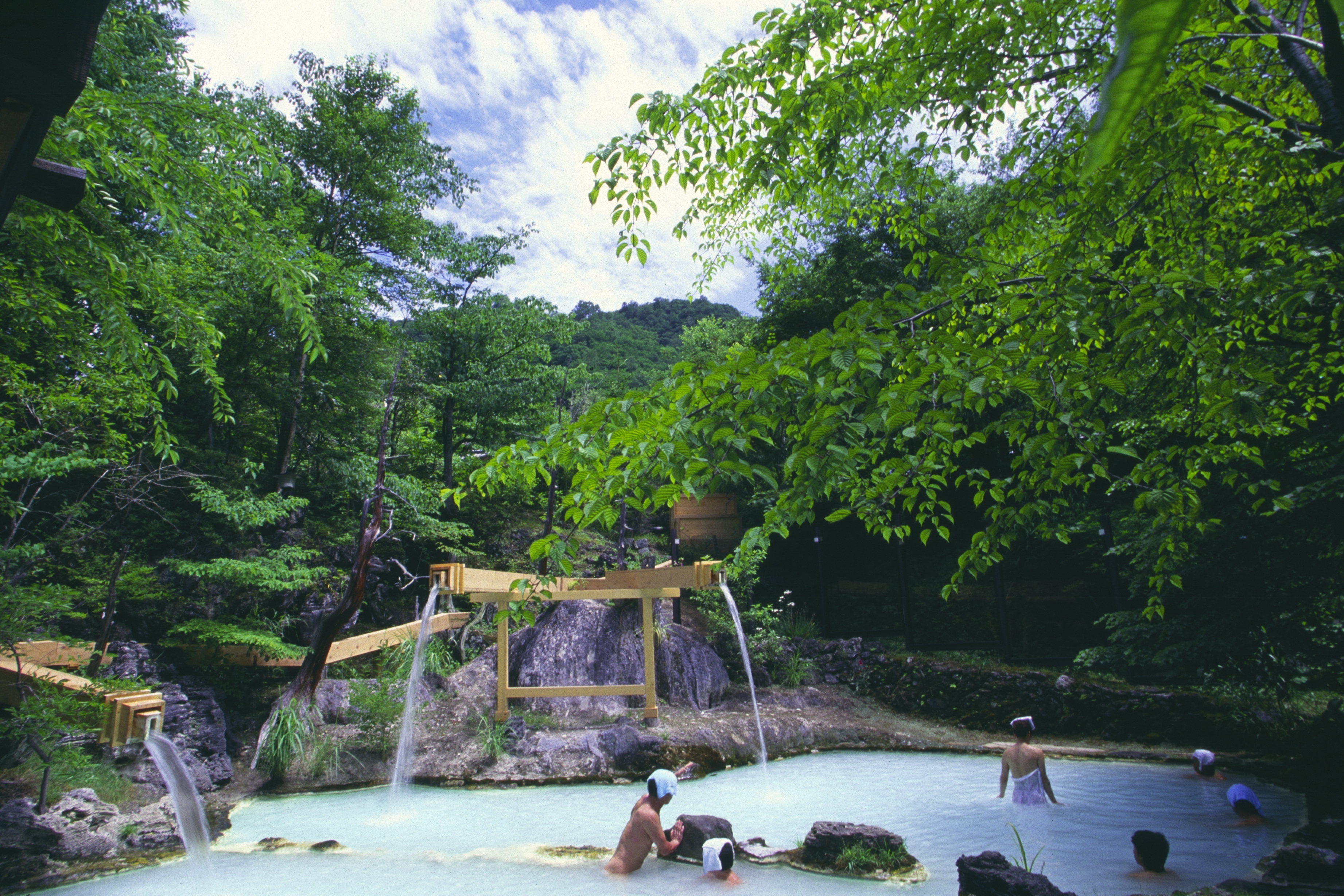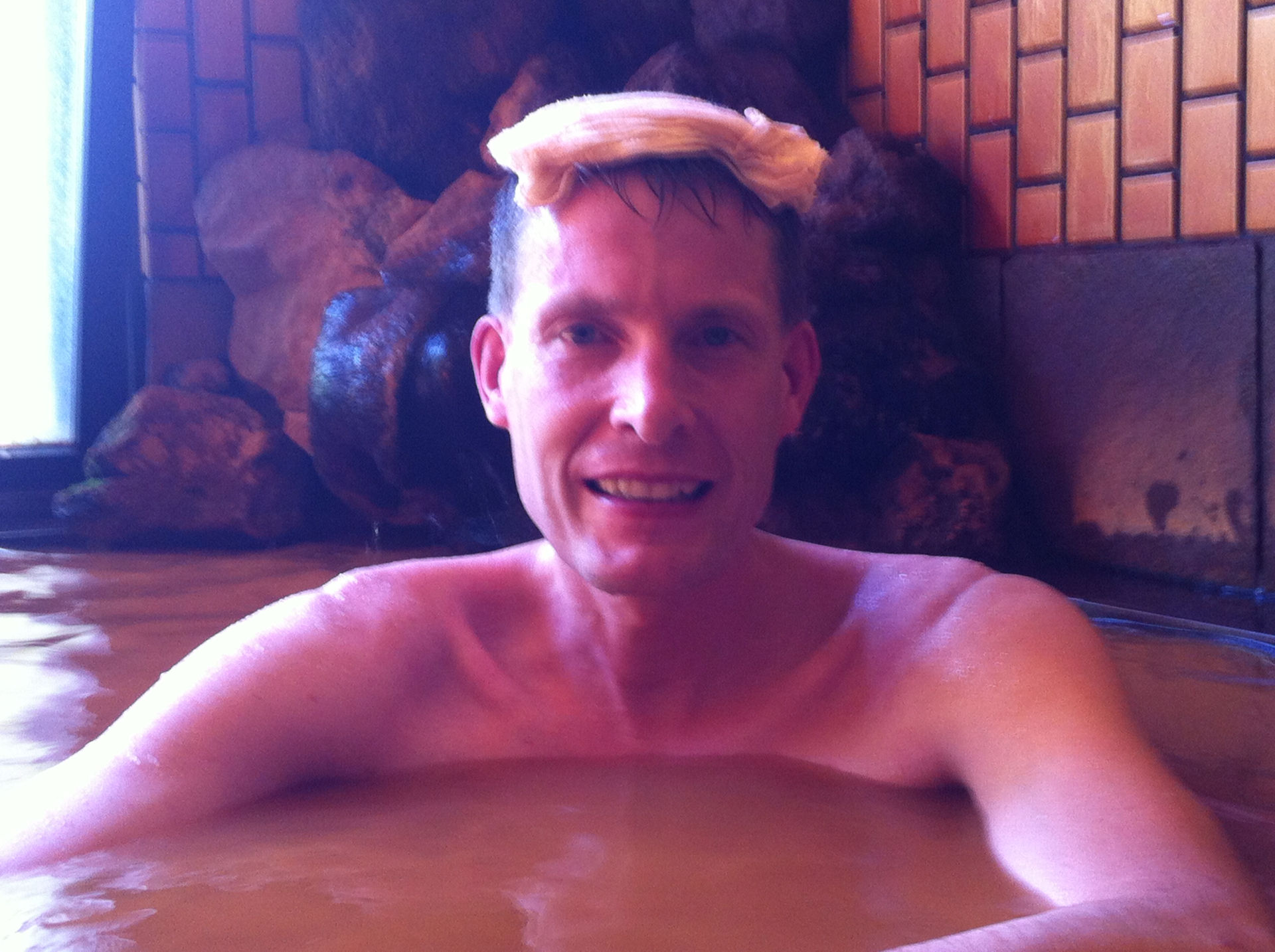 7. Fresh Juicy Fruits and Crispy Vegetables
Summer in Nagano starts with the apricot season then transitions to plums, nectarines, peaches and blueberries before shifting to grapes and summer apples. Kawakami Village and the Sugadaira plateau help make Nagano Japan's largest source of summer lettuce. You'll never find fresher, crispier summer vegetables or juicier fruit anywhere!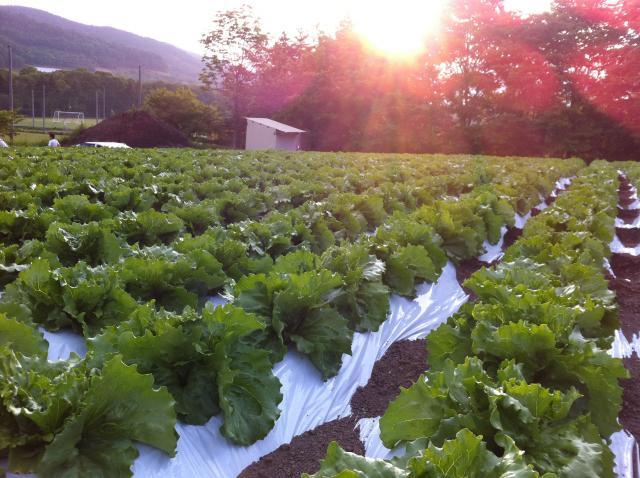 8. Firework Displays
Suwa Lake's massive annual fireworks display takes place every year on August 15th. It headlines a series of pyrotechnic demonstrations held all summer long throughout the prefecture. For a fireworks festival with fewer crowds, checkout the one held annually on August 7th in Onsen Town Togura-Kamiyamada with the display lighting up the sky above the Chikuma River and the sound reverberating off the surrounding mountains.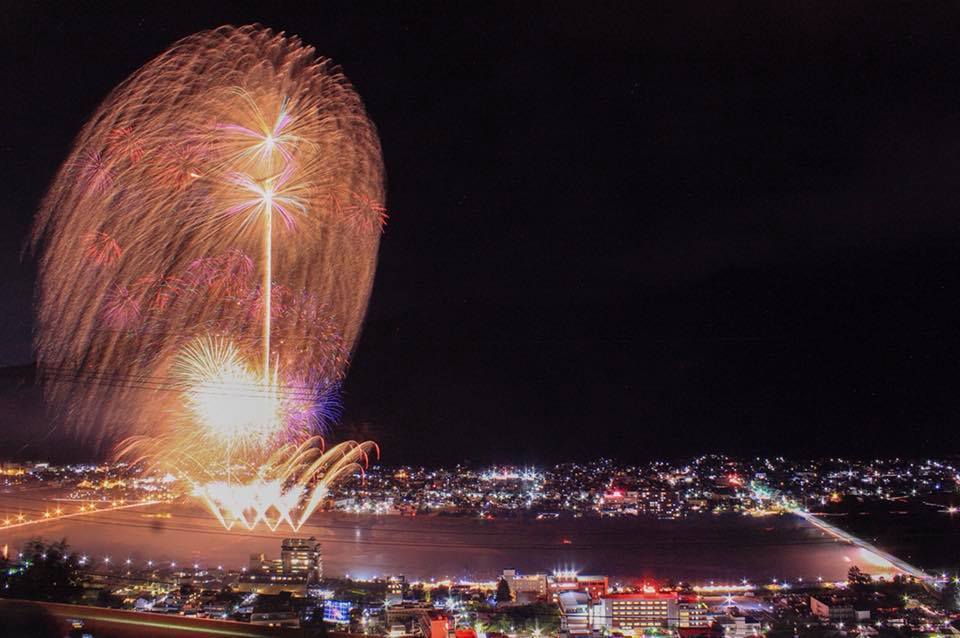 9. Festivals!
It seems like every local community in Nagano has their own summer festival, so if you ask 100 people which is the best, you're likely to get 100 different answers. 'Matsuri' (as festivals are called in Japan) typically fall into one of 2 categories – the Gion-type with portable omikoshi shrines carried around town, or 'Odori'-type with teams from various neighborhoods, clubs, companies or what have you joining in one massive dance procession. One example of the former is Togura Kamiyamada Onsen's Summer Festival (held during the Marine Day Holiday weekend in July), and arguably the two largest 'Odori' are Matsumoto City's Bon-Bon and Nagano City's Binzuru, held on the first Saturday in August. Other summer festivities include Bon-Odori dances that take place in various neighborhoods throughout the prefecture, usually August 13-15th (the one at Nagano's Zenkoji Temple is a classic example), and Tanabata, the Star Festival around August 7th. Whole shopping arcades are adorned with colorful streamers and decorations, such as at Ueda City's Unnomachi district and Nagano City's Gondo arcade.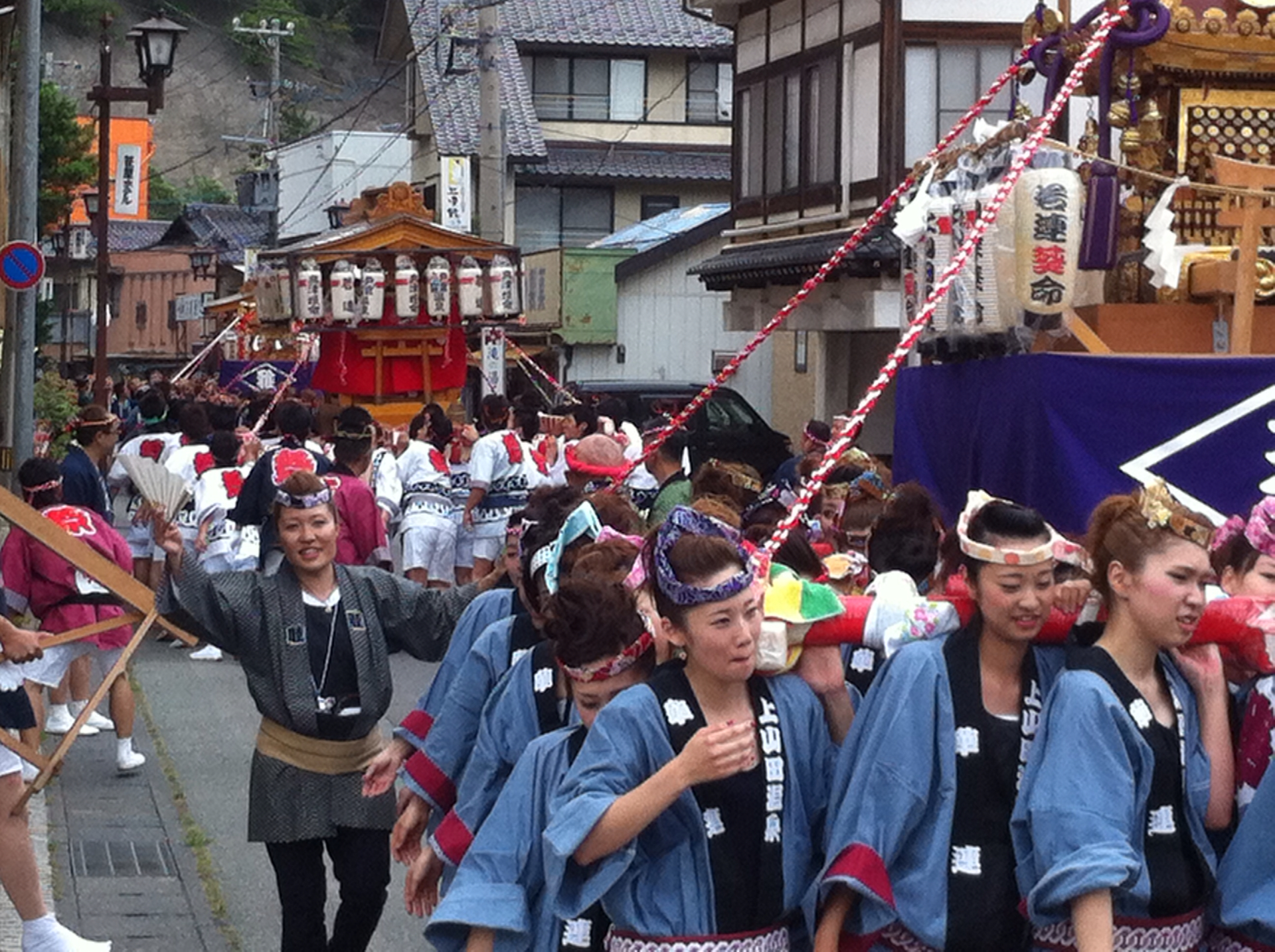 10. Going for a stroll wearing a Yukata robe
This is actually one of the top recommendations for how to enjoy Nagano's summer. Shibu Onsen, Bessho Onsen and other hot spring resort towns are perfect for taking a walk while wearing a yukata robe. Most ryokans provide wooden geta sandals to wear on your feat making the iconic clip-clop sound (in Japanese, "kara-koro"). In Togura-Kamiyamada Onsen, there is a foot bath and even "shateki" cork gun target shooting parlors to enjoy as you explore the town in your yukata and geta.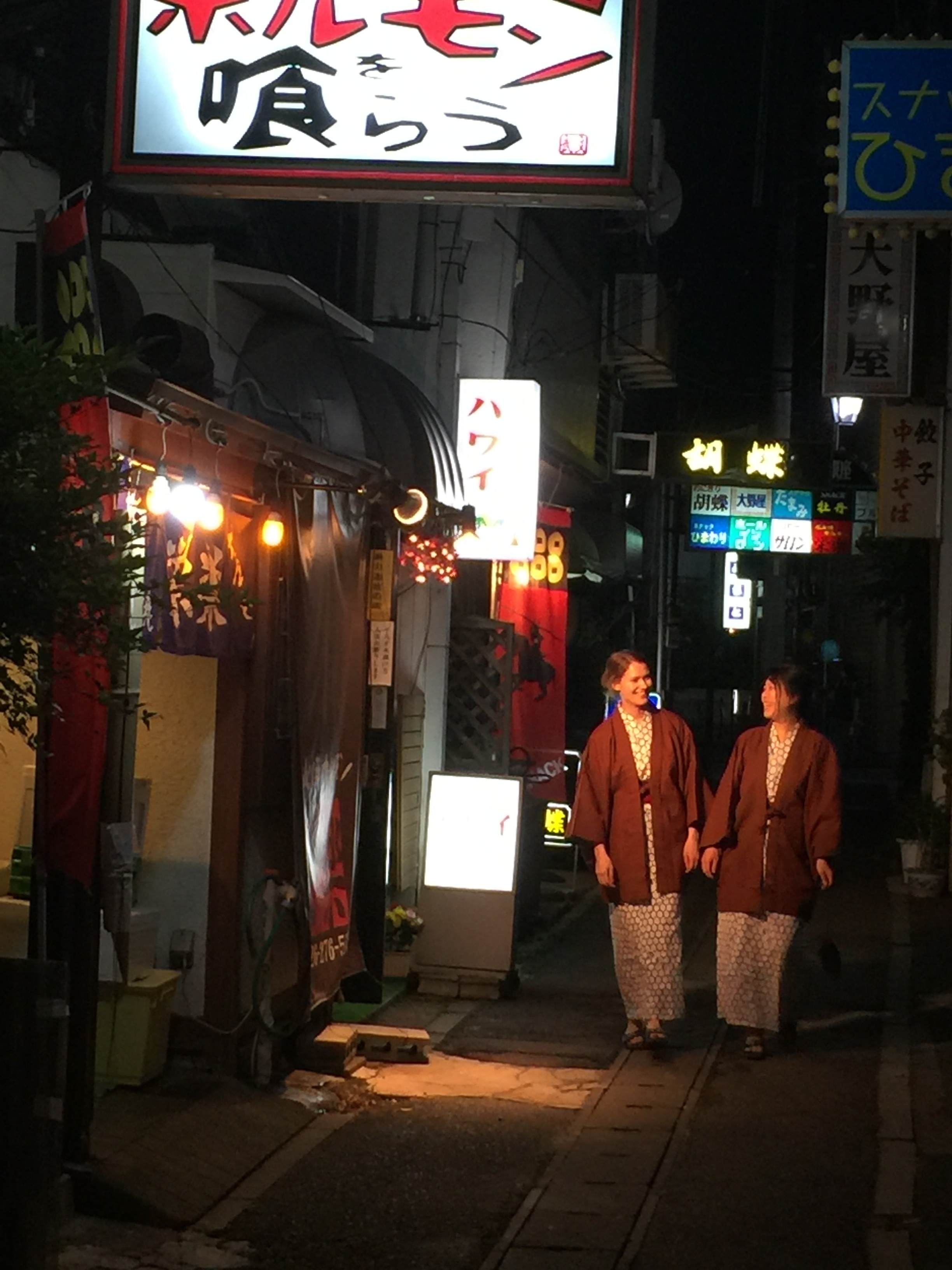 Come and enjoy Nagano Prefecture this summer
Update:2019/12/04