Nakamise – The Shop-Filled Approach to Zenkoji Temple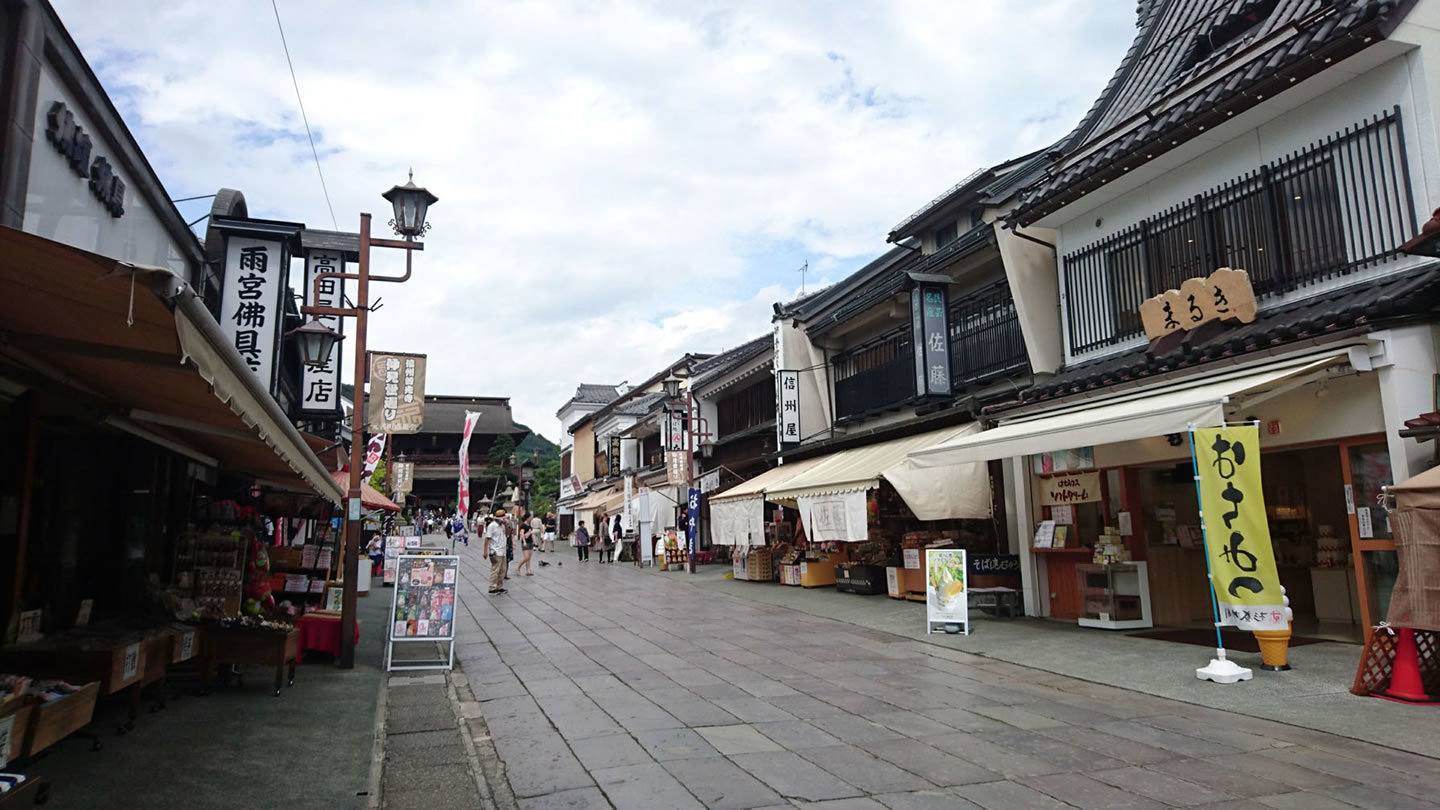 From Buddhist Souvenirs to Eclectic Antiques, and with All Kinds of Eateries In-between, Zenkoji Temple's Naka-mise is a Shopper's Paradise.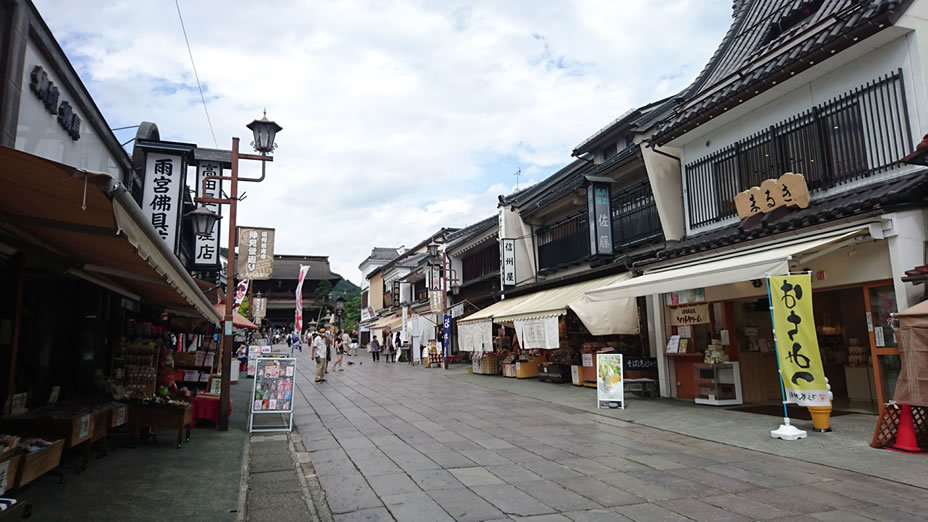 Naka-mise is the name of the main path between the Niomon Gate to the south and the main San-Mon Gate of the Main Hall of Zenkoji Temple. The name literally means 'the street of shops within the temple ground.'

There are many interesting shops along this street and around — relax and have a comfortable stroll there.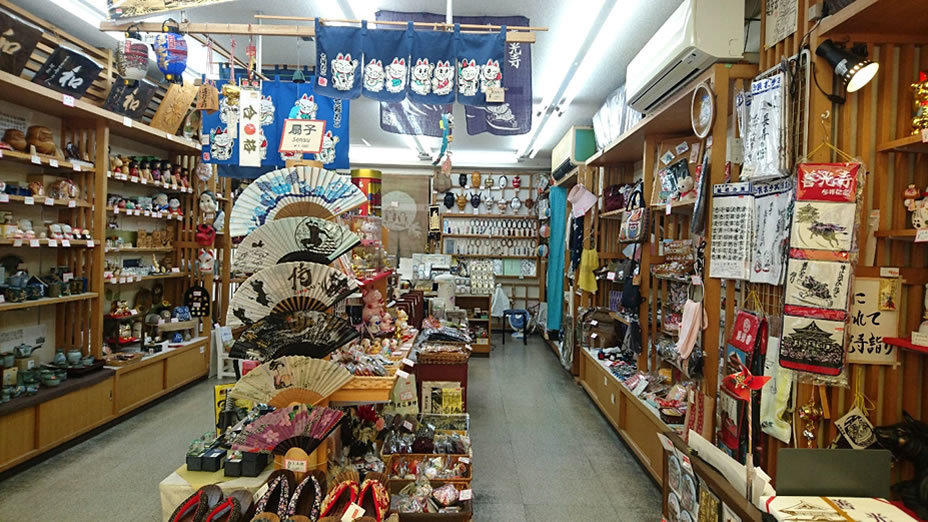 This is one of the typical souvenir shops in Nakamise area. It sells locally made products and memorabilia related to making a pilgrimage to Zenkoji Temple.
Sato-shoten: open 8:00-17:00 Closed on Wednesdays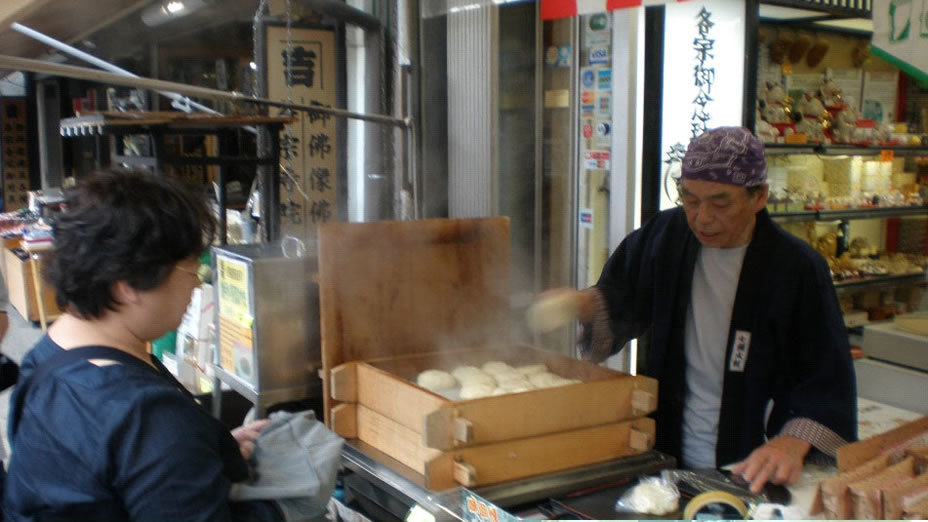 Oyaki and manju (with sweet red bean-jam filling) are popular among Japanese tourists.
This shop Takiya-honten opens very early so that they can serve for visitors attending the famous Zenkoji 'O-Asaji' morning service.
Takiya-honten: open 7:00-17:00 throughout the year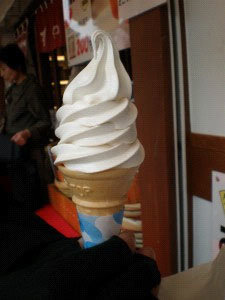 Nagano is famous for miso, and Suya-Kame is a legendary local miso maker.
Their main shop is about a kilometer southwest, but their shop on the Naka-mise is popular for their miso-flavored soft-serve ice cream.

Suya-kame: open 9:00-17:00 throughout the year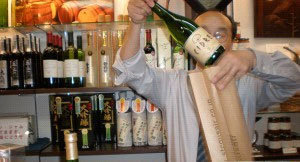 Some of the souvenir shops on the approach to Zenkoji sell local sake. It's fun to meet and chat with the friendly owners.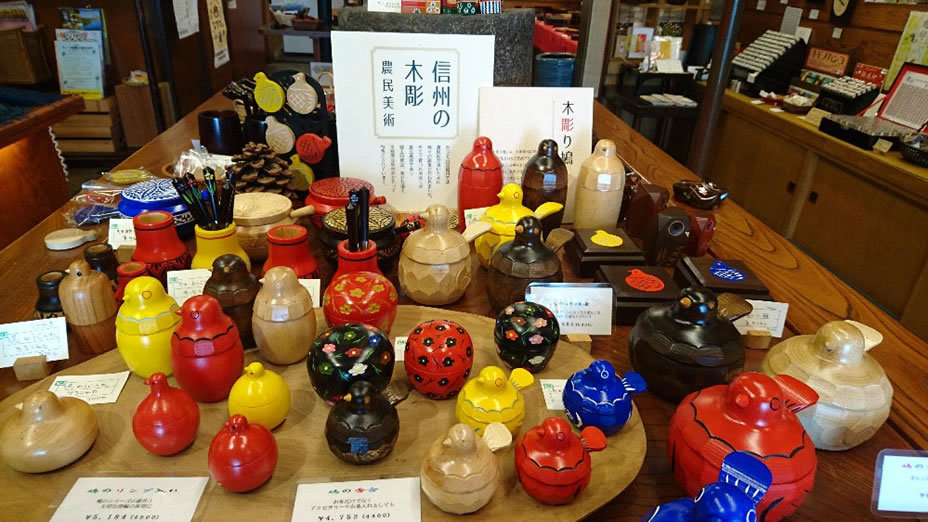 This souvenir shop features local handicrafts such as colorful wooden sugar pots (photo), local pottery, pongee goods and other ornaments.
Takei Kogeiten:open 9:00~18:00 throughout the year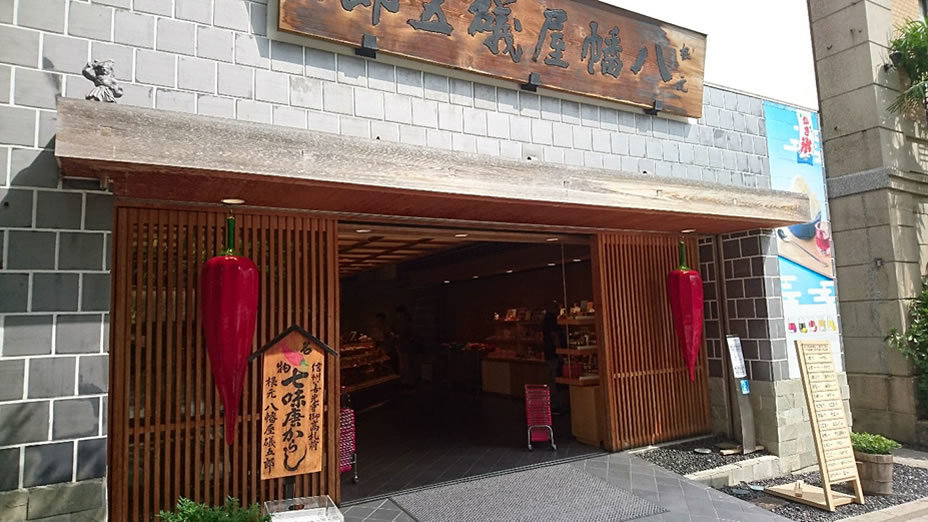 Yawataya Isogoro features its long-established Shichimi pepper literally spice with seven-ingredients.
Yawataya Isogoro: open 9:00-18:30 throughout the year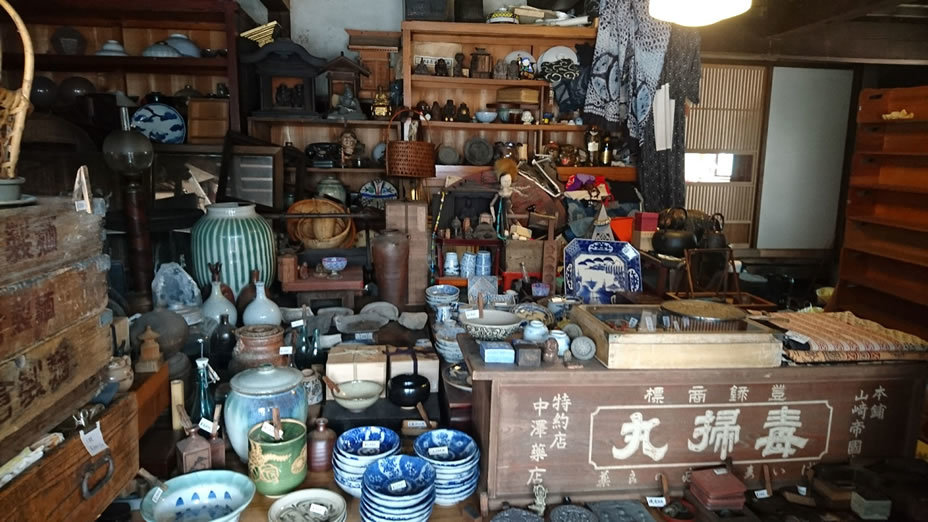 Antique shop near Zenkoji Temple sells reasonably-priced Japanese antiques and unique secondhand goods.
Gin-neko: open 9:00-evening, irregular holidays
Update:2020/01/17