Winter is one of the most beautiful seasons of the year. Snow coats the mountains, forests, and valleys in sparkling white. Frosty air brings clear blue skies. Waterfalls and lakes freeze in time. The heavy snows of the Japanese Alps make Nagano a winter wonderland.
Enjoy a myriad of winter activities in Nagano's ski resorts, glades, and mountains. Over 80 ski resorts can be found around the prefecture, many of which were featured during the 1998 Winter Olympic Games. In addition to their world-class courses and majestic scenery, they offer winter activities like snowmobiling, tubing, and more.
And after a long day in the cold, there's nothing better than sitting by a crackling fire or soaking in a steamy hot spring bath. Don't forget some spectacular winter festivals that keep us warm during the long nights, whether through copious amounts of sake, raging bonfires, or both!
See our recommendations below for enjoying Nagano's winter to the fullest!
Ski Resorts
Nagano's mountains are home to fabulous ski resorts with a wide variety of courses, plentiful powder, and beautiful views. Nagano's ski season begins in mid-December and continues through April, with some resorts remaining open during Golden Week (the first week of May).
Most skiers and snowboarders flock to the Hakuba Valley, Shiga Kogen, or Nozawa Onsen, Nagano's most famous ski areas. You can see a list of Nagano's ski resorts and their current statuses here.
The Hakuba Valley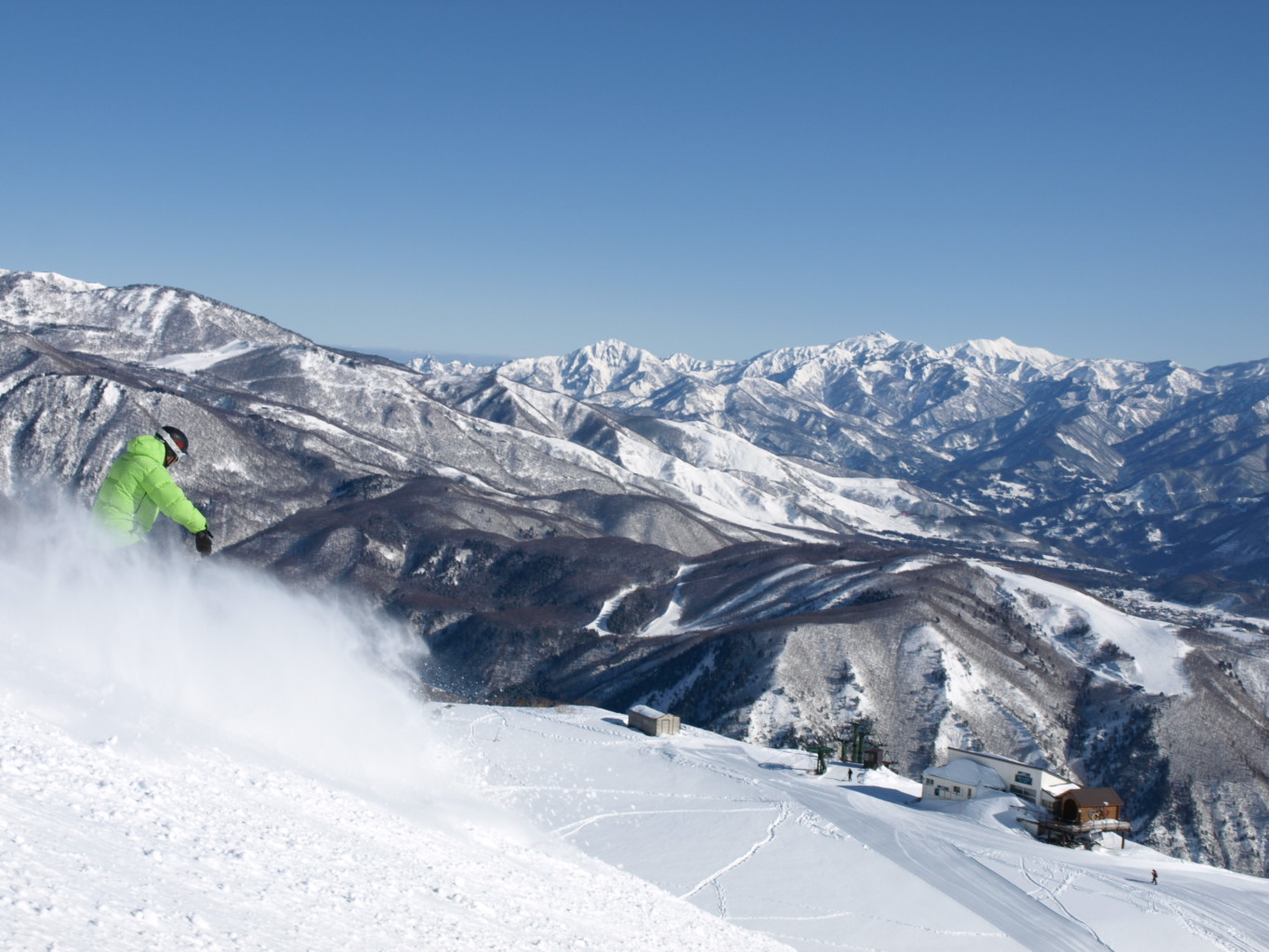 At the base of the Northern Japanese Alps, the Hakuba Valley features incredible mountain views and Olympic skiing. Hakuba is very popular among international guests, in part thanks to its wealth of restaurants and bars which give to a lively nightlife.
Our Recommendations
Hakuba Happo-one is Hakuba's largest resort with over 1km of vertical drop and a longest run of 8km. It's especially popular for mogul skiers, but it has something for everyone regardless of level.
Tsugaike Kogen Snow Resort is a perfect place to begin your skiing or snowboarding career or to enjoy time together with the family. Its wide-open beginner's course at the base of the mountain gives you plenty of room to learn.
Hakuba Cortina Snow Resort: nothing beats it when it comes to powder. The resort is bowl-shaped, meaning you won't accidentally leave the resort, and the tree area in the middle is deemed a self-responsibility area–you're free to go in, at your own risk, of course.
Hakuba Iwatake Snow Field has arguably the most beautiful scenery of all of Hakuba's resorts, especially with the addition of Hakuba Mountain Harbor earlier this year.
志賀 and 北志賀高原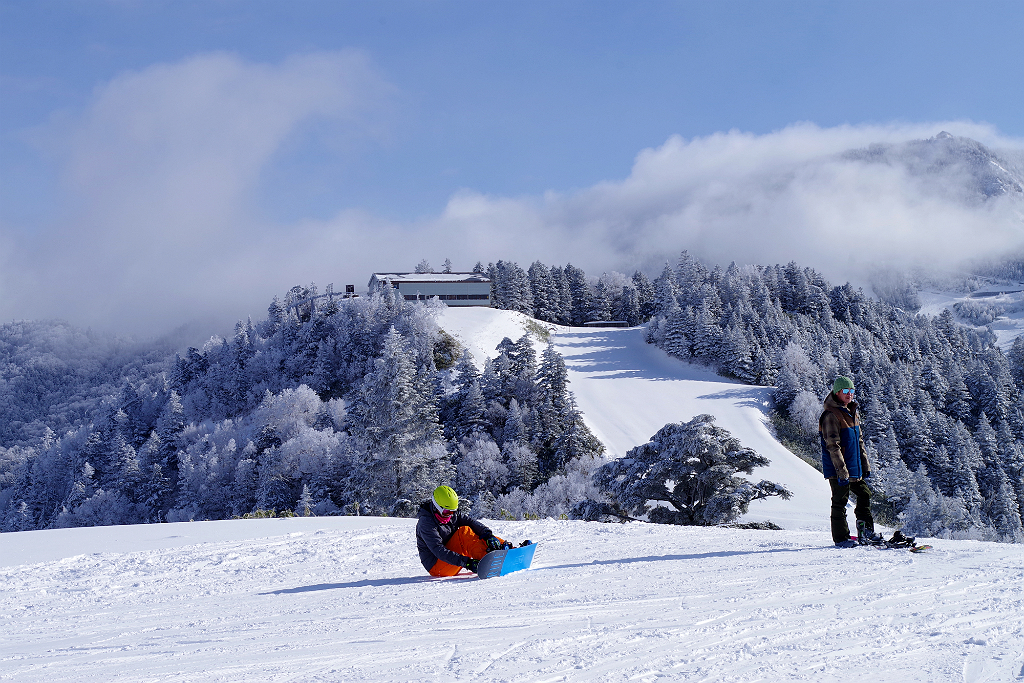 The pristine highlands of Shiga Kogen encompass the 1,300 to 2,300-meter-high plateau above the town of Yamanouchi. With 40 lifts across 19 ski areas, Shiga Kogen is the largest skiing destination in Japan. To the north of Yamanouchi is Kita Shiga Kogen, a collection of ski resorts on the slopes of the northern Shiga and Kosha mountains.
Our Recommendations
Shiga Kogen's serene natural scenery and variety of courses will bring the explorer in you to life. You can spend days trying to cover every course around the mountain! For the best views, visit the Yokoteyama Ski Area and take the lift to the top of the mountain, stopping for a bite to eat at the summit's crumpet café. For long runs, head to Oku Shiga or Yakebitai. Ichinose is a good spot for beginners and also has plenty of restaurants nearby for lunch.
Ryuo Ski Park is a well-rounded resort with something for everyone. It is well-known for its SORA terrace at the top of its gondola lift, and has a variety of snow activities aside from skiing and snowboarding, like tubing and snow buggy rides.
Nozawa Onsen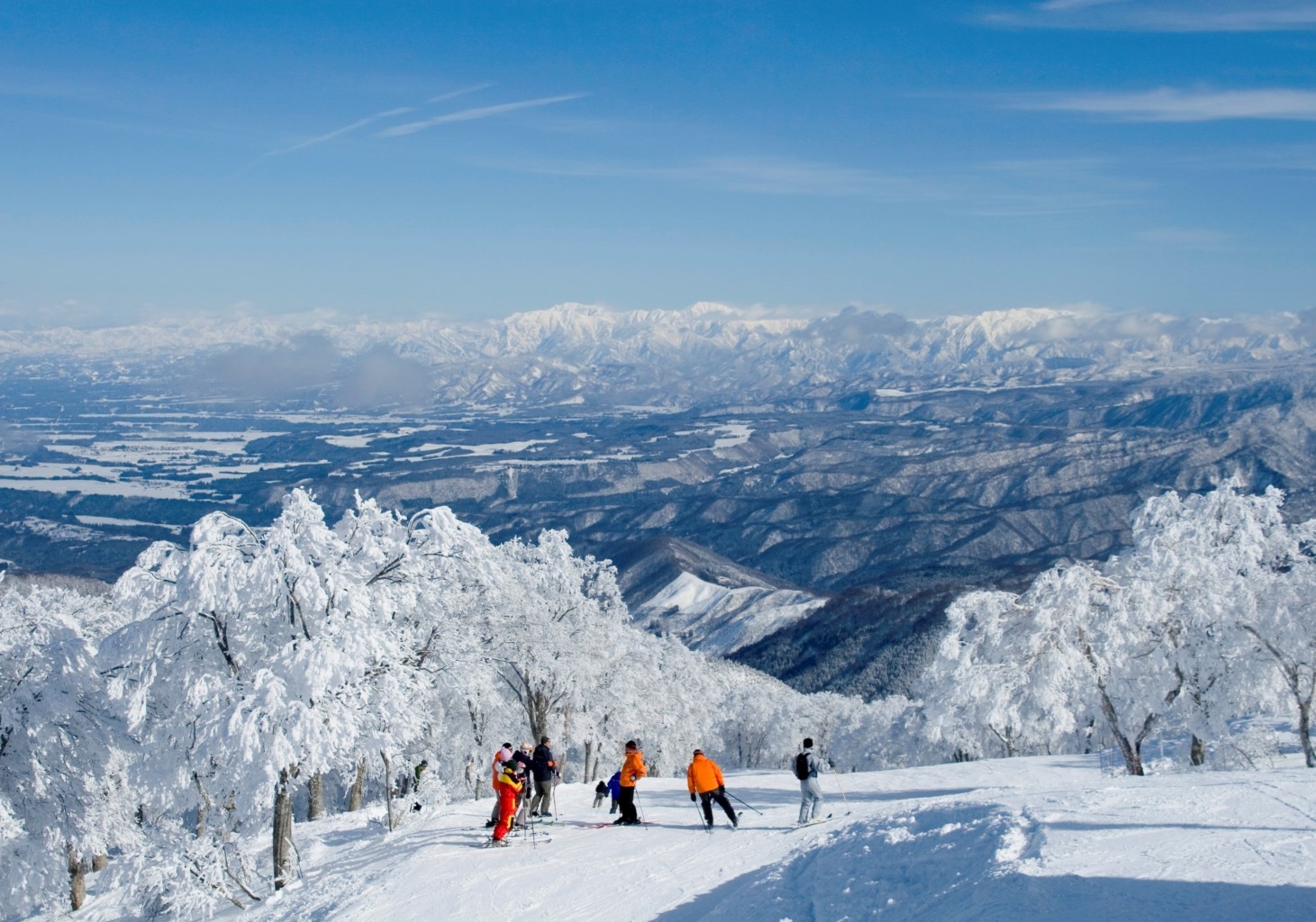 Nozawa Onsen Ski Resort has one of the longest runs in Nagano at a total length of 10km. You'll love flying down its scenic courses and blasting through the powdery terrain at the top of the mountain. But it's not just the runs themselves that attract people here, one of Nozawa's main charms is its pedestrian-friendly hot spring town, which is just a short walk from the hill. The town retains its traditional atmosphere while making room for stylish restaurants, cafes, and bars. Around town are 13 public hot spring baths where you can soak away your fatigue to prepare for another day of skiing.
Nagano's Winter Festivals
Don't get stuck hibernating indoors during the long winter evenings. Instead, experience traditional Japanese festivals and other lively events!
Iiyama Snow Festival
Second Weekend in February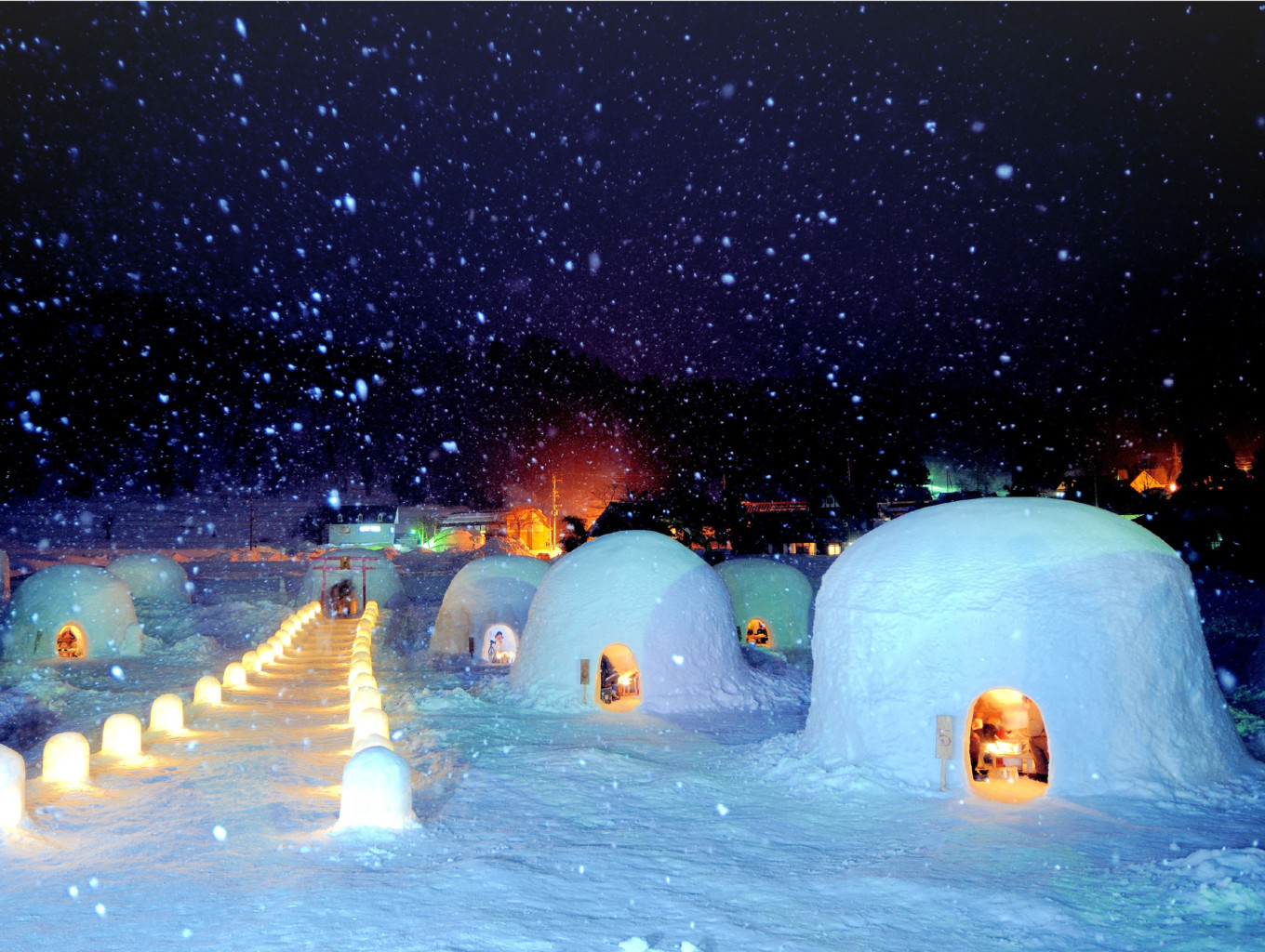 Iiyama City is a part of Japan's "Snow Country," where heavy snowfall completely covers the landscape. While the snow has been a burden for a long time, residents of Iiyama have taken it and turned it into something enjoyable once again. Now, for two days in February, you can see magnificent snow sculptures in a range of Japanese motifs, from popular anime characters to bullet trains.
Another popular aspect of Iiyama during winter is the Iiyama Kamakura Restaurant. At night during the festival, the igloos here are lit up and you can enjoy beautiful scenery of the igloos and fireworks in the sky.
See more details about the festival here.
Nagano Lantern Festival (Nagano Tomyo Matsuri)
Early February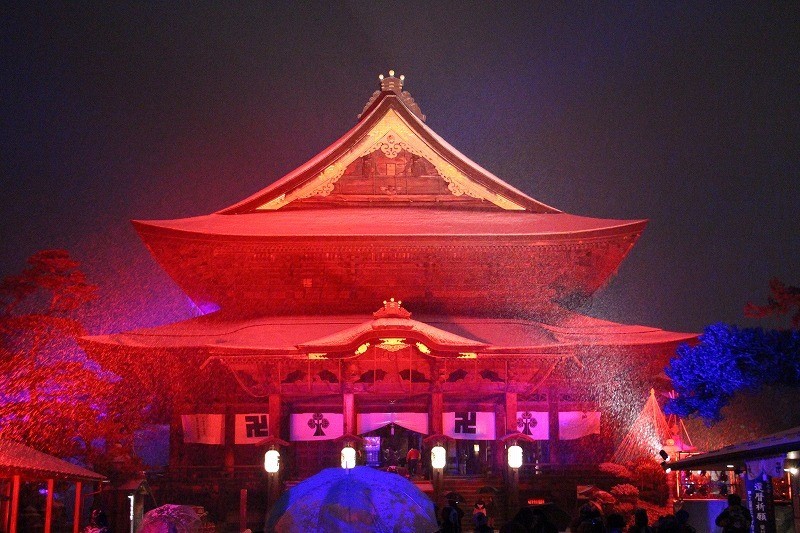 The Nagano Lantern Festival is held annually in reminder of the 1998 Winter Olympic Games. Zenkoji is bathed in the five Olympic colors, and beautifully-crafted lanterns fill the street between the station and temple. During the illumination a number of other events will happen as well, such as musical performances, sake-tasting and more.
Nozawa Fire Festival (Dosojin Matsuri)
January 15th Annually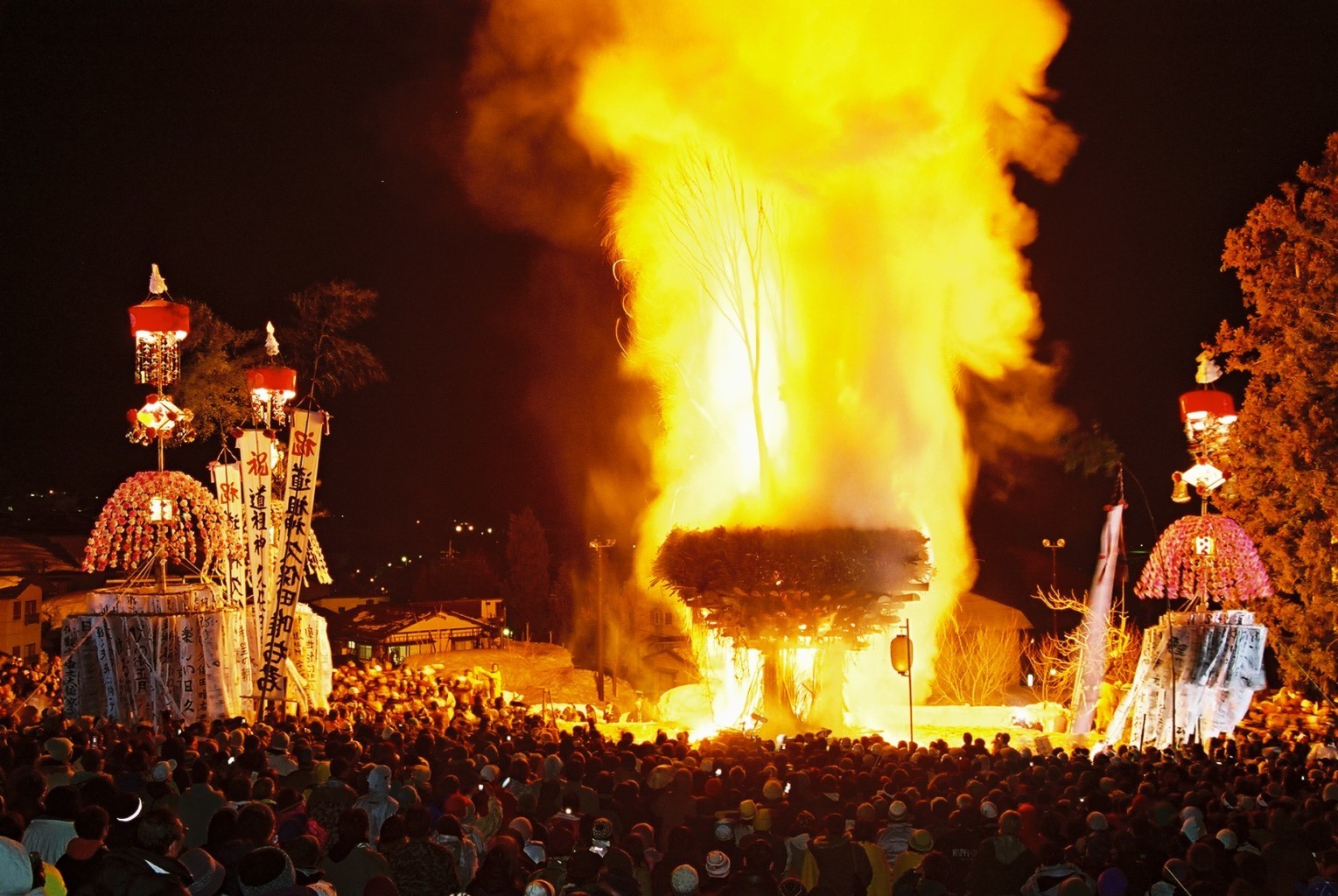 On January 15th of every year, the villagers of Nozawa Onsen celebrate the Dosojin Matsuri, a fire festival of epic proportions. Male villagers battle with fiery bundles of straw to burn down a mock shrine built for the festival. 25-year-olds defend the shrine while 42-year-olds sit atop it–both ages considered unlucky for men in Japan. Through the cleansing flames, they rid themselves of their bad luck and pray for the health and success of the first-born sons, as well as for the harvests in the coming year.
Kiso Valley Ice Lantern Festival (Hyousetsu no Hi Matsuri)
late January to early February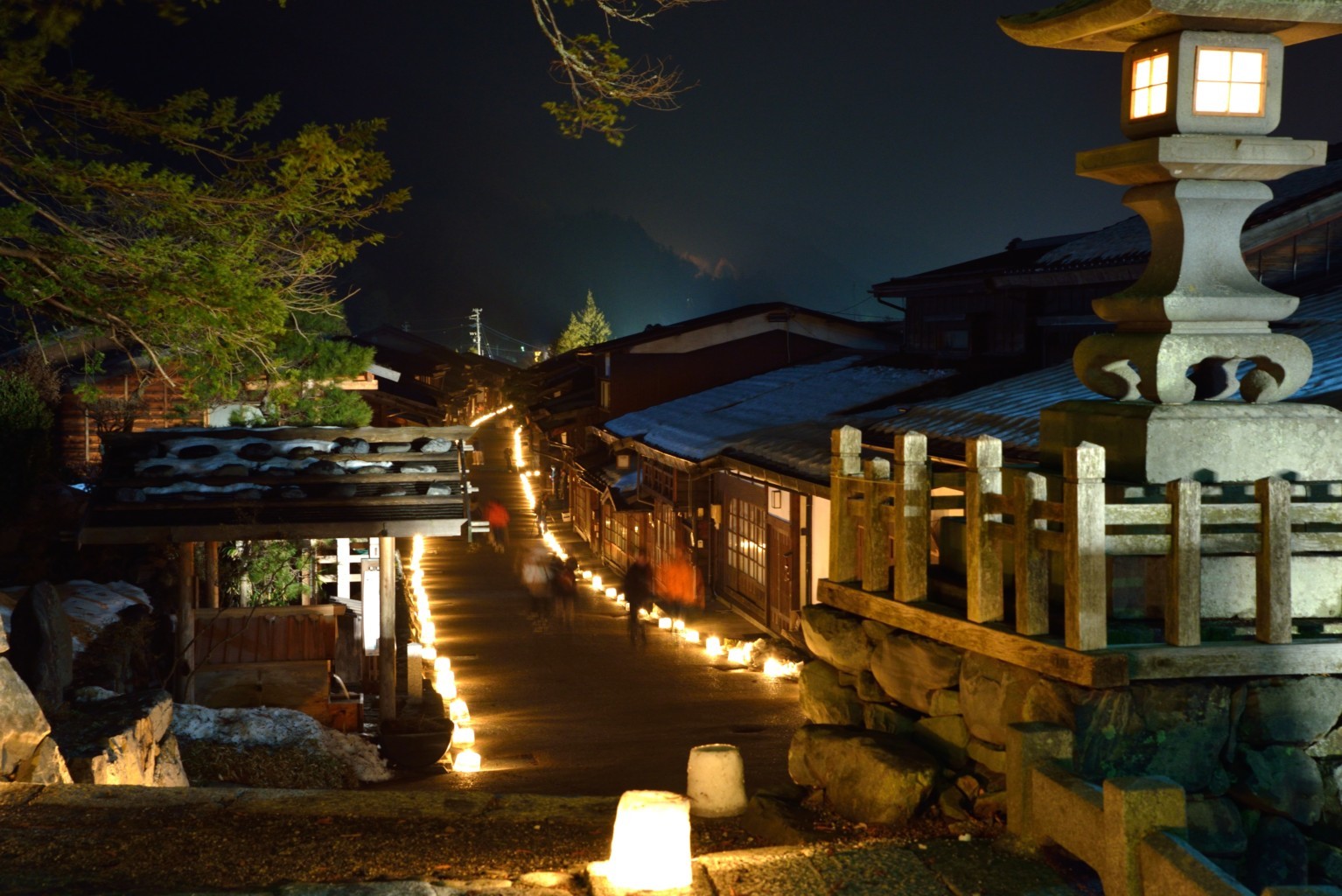 Every year from late January through early February, the Kiso Valley hosts their ice lantern festival along the ancient Nakasendo trail. Beautifully-preserved Edo period buildings glow with warm candlelight and locals set up stalls with festival foods and free hot sake and soup. Interact with local kiso people, try some of its delicious sake, and enjoy the romantic atmosphere of these post towns forgotten by time.
For those unfamiliar with the Kiso Valley, highlights include the Narai, Kisofukushima, and Tsumago post towns, as well as Magome to the south. Many visitors walk the hiking trail which follows the Nakasendo between Tsumago and Magome post towns, or walk along the kilometer-long street of Narai. Kisofukushima is home to two of Kiso's sake breweries, Nanawarai and Nakanorisan, and has several hot spring hotels and a foot bath to warm up during the cold winter months.
Snow Activities and More
Skiing and snowboarding aren't the only ways to enjoy winter in Nagano. Ski resorts offer an increasing number of activities like snowmobiling, sledding, and snowshoeing around the mountain. These activities are usually available from the beginning of January to the end of March. Don't forget to visit some of Nagano's historic sightseeing spots covered in snow, like Matsumoto Castle and Zenkoji Temple—not to mention the snow monkeys of Jigokudani Yaen Koen.
Snowmobiling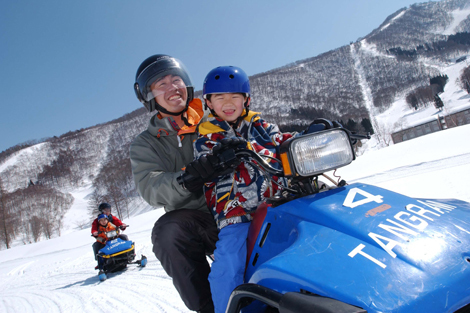 If you want to enjoy the cool winter wind and blast through fields of powder without putting on a snowboard or skis, look no further than snowmobiling! Cruise through the snow and gaze over incredible views of the Japanese Alps. See Hakuba Lion Adventures for snowmobile rides in Hakuba and Shiga Kogen.
Snowshoeing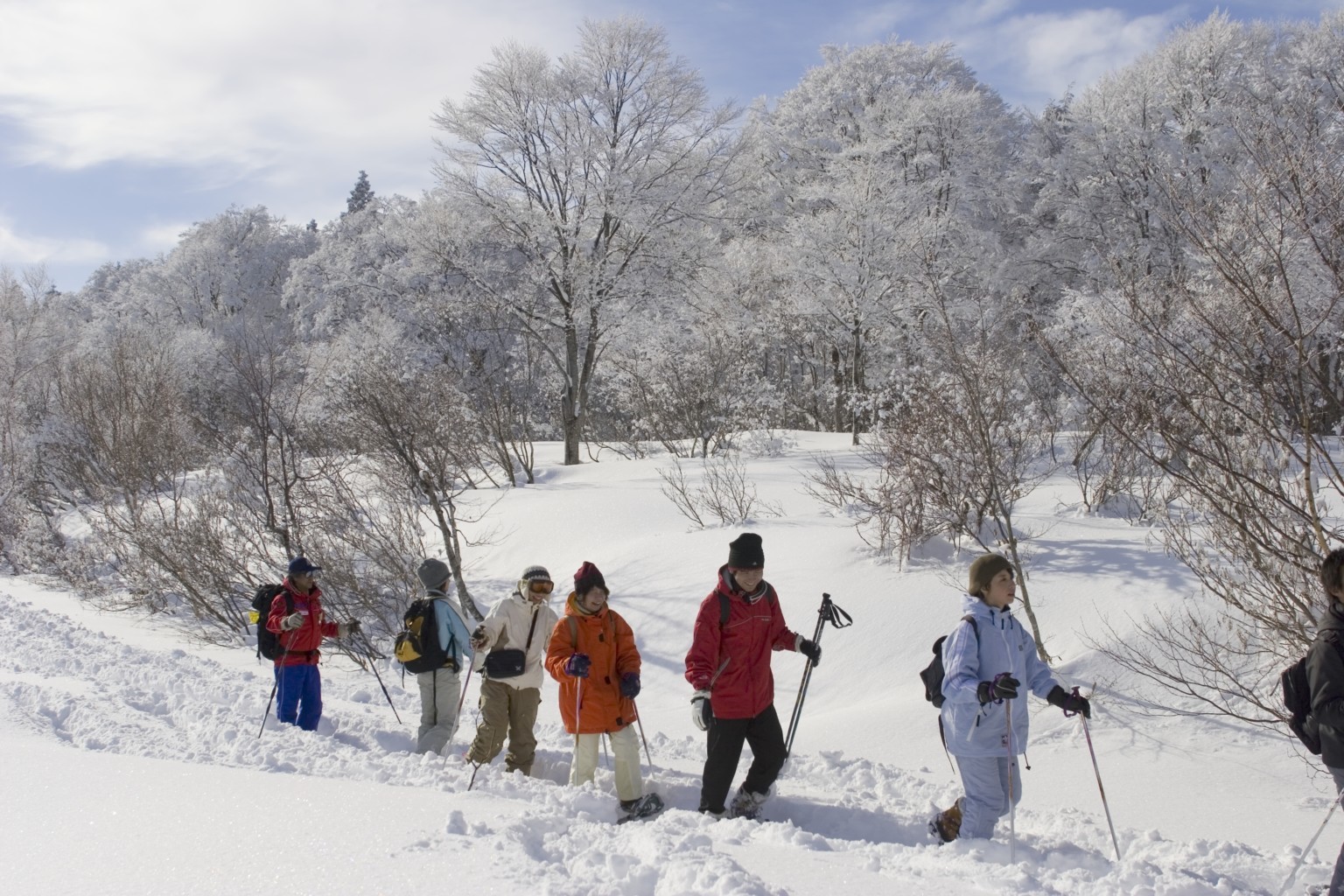 Walk through winter forests covered in snow while enjoying the crisp air and calm, or climb up snowy hills for majestic views of white mountains and fields. You can go snowshoeing on your own or arrange for a guide to take you to some of Nagano's most beautiful winter locales. Ski resorts such as Nozawa Onsen, Iwatake Ski Field, and Madarao Kogen have snowshoeing trails, and areas such as Togakushi and Norikura Kogen are also popular for snowshoeing. See more details here.
Hot Springs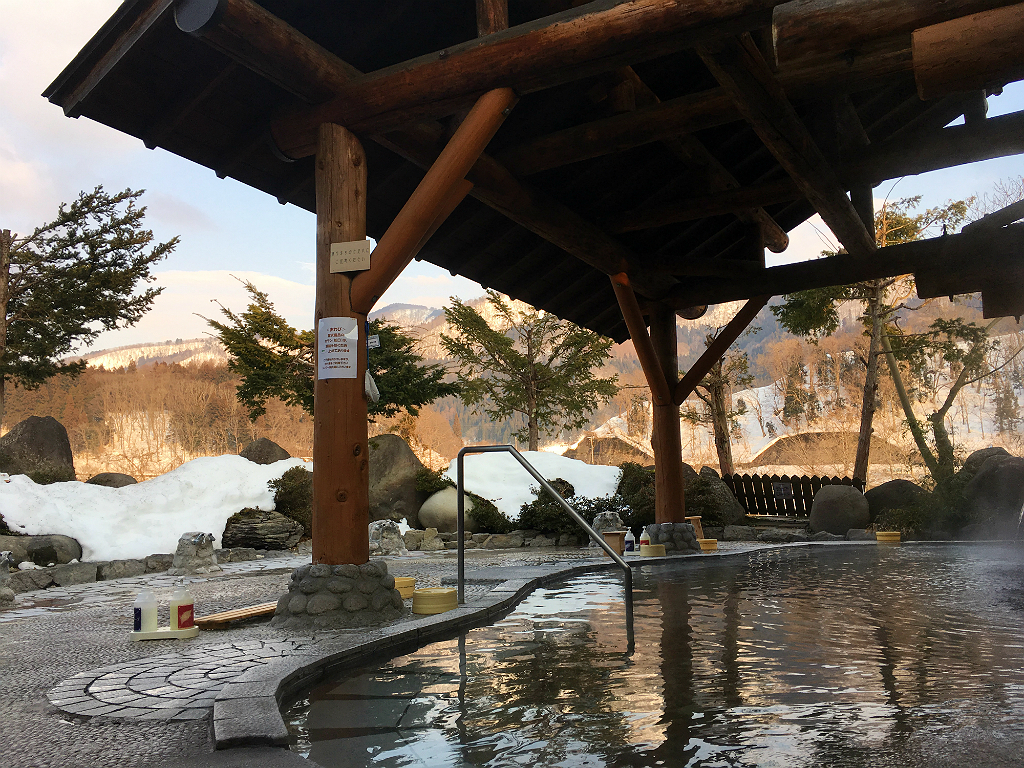 After a long cold day on the mountain, nothing beats a dip in a steamy hot spring bath. Most ski resorts have on-site hot springs, and many hotels throughout the prefecture have natural hot springs on premises. If you stay in a hot spring town like Nozawa Onsen or Shibu Onsen, you can also try public bathhouses called soto-yu, each with their own mineral and healing properties. See our blog on enjoying hot springs in Nagano for more information.