Explore Karuizawa, Ueda, and Nagano with the Banzai Pass!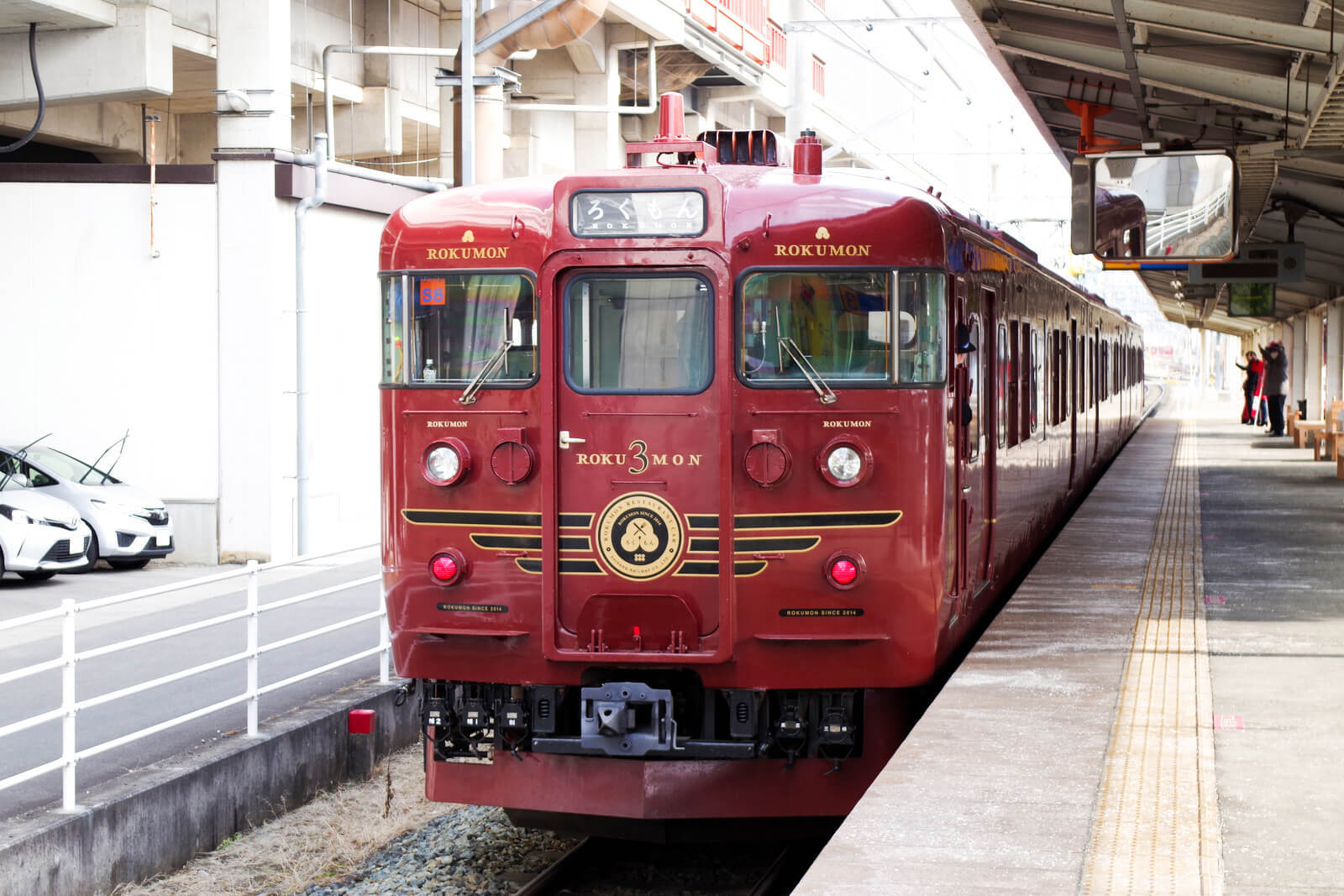 The Shinano Railway Banzai Two-Day pass offers great savings for anyone interested in spending time in the eastern Nagano area. The pass covers the Shinano Railway line between Karuizawa, Nagano, and Myoko Kogen stations and costs 2,000 yen for adults.
When using the Banzai pass, you can enjoy eastern Nagano's fresh foods, wine, and culture. I recently had a chance to explore more of the area, and I'd like to recommend a three-day course between Nagano and Karuizawa:
Day One
Enjoy the Outdoors and Shopping in Karuizawa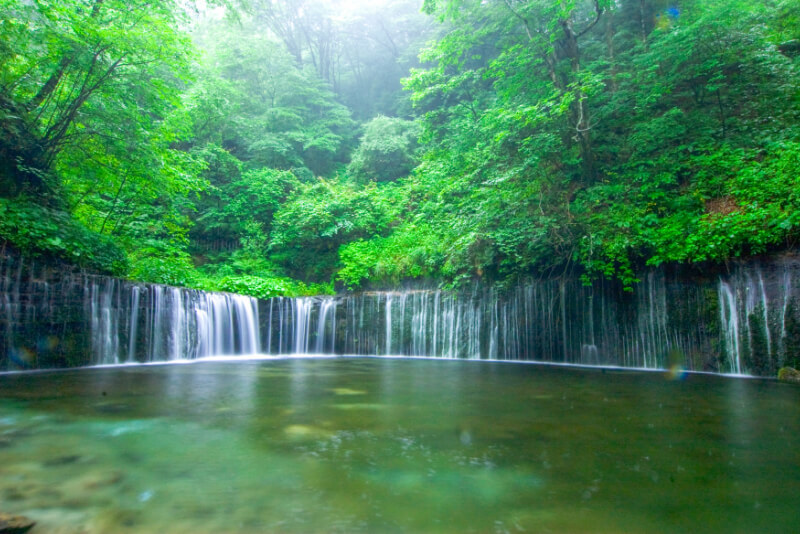 On your first day, take the Hokuriku Shinkansen train* from Tokyo to Karuizawa in about an hour. Right next to the station is Karuizawa Prince, with its 240-store outlet shopping mall, hotel, and ski resort. Try skiing at the resort or head to Karuizawa Garden Farm (15 minutes by taxi) for strawberry-picking. Have lunch at the shopping plaza and spend the afternoon looking for souvenirs and discount brand-name goods. Finally, head over to the recently renovated Karuizawa Prince East hotel for dinner at the Karuizawa Grill. Spend the night in Karuizawa.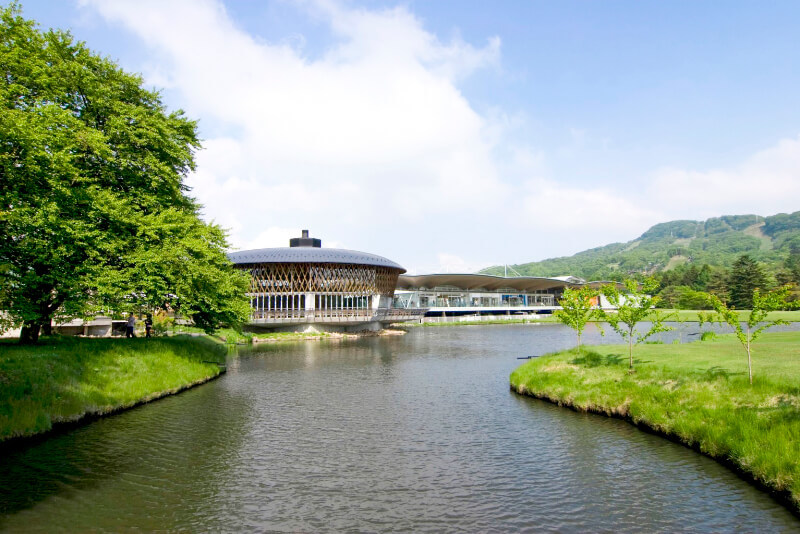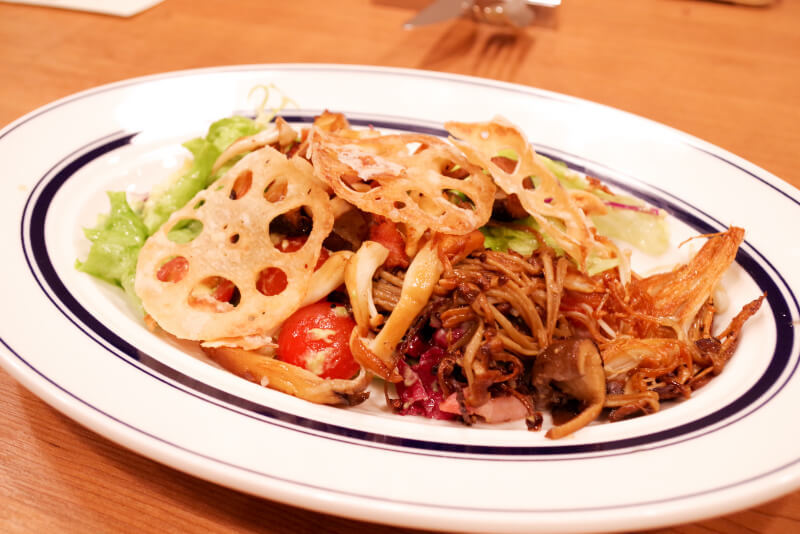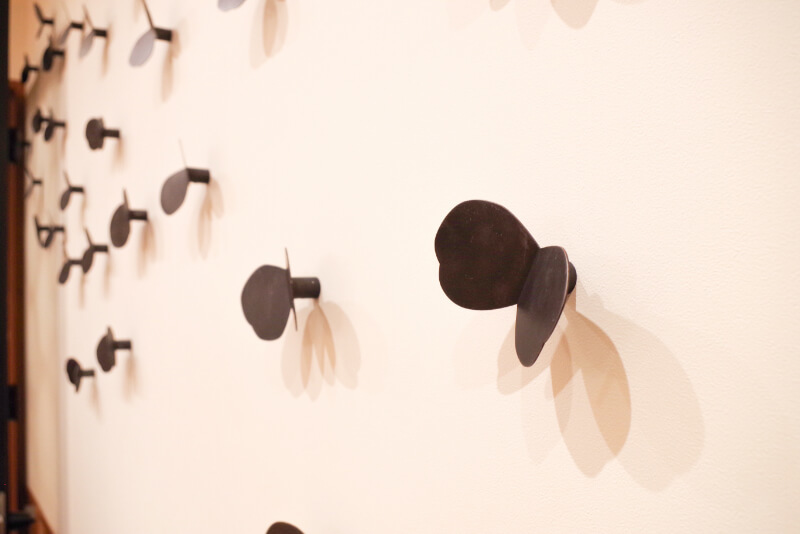 Day Two
Ueda Castle and Bessho Onsen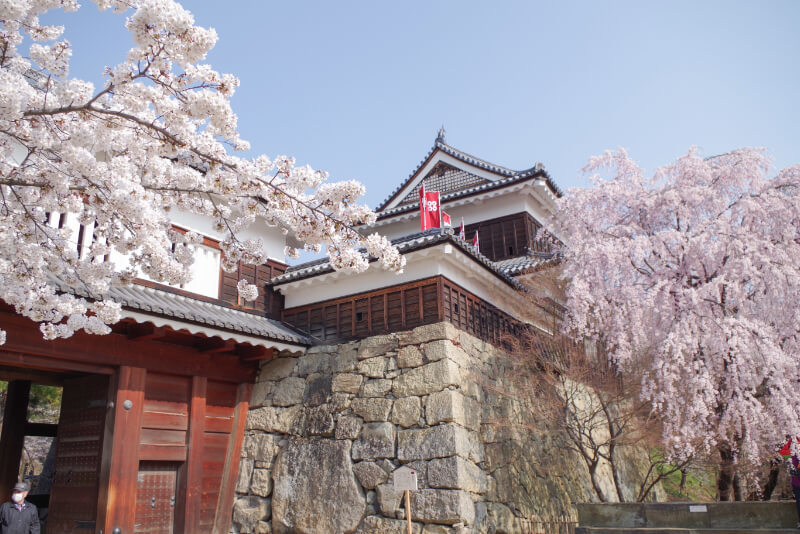 In the morning, head to Karuizawa Station and purchase the Banzai Pass from the Shinano Railway ticket window. From there, take the train to Ueda.
Ueda Castle is just 12 minutes on foot from the station. While the castle's keep was destroyed long ago, you can see reconstructions of the castle walls and main gate that repelled the Tokugawa army twice. The Omotenashi Squad welcomes visitors to the castle while wearing the regalia of famous Sanada warriors and ninja, and you can take photos with them for a fun memory of your trip.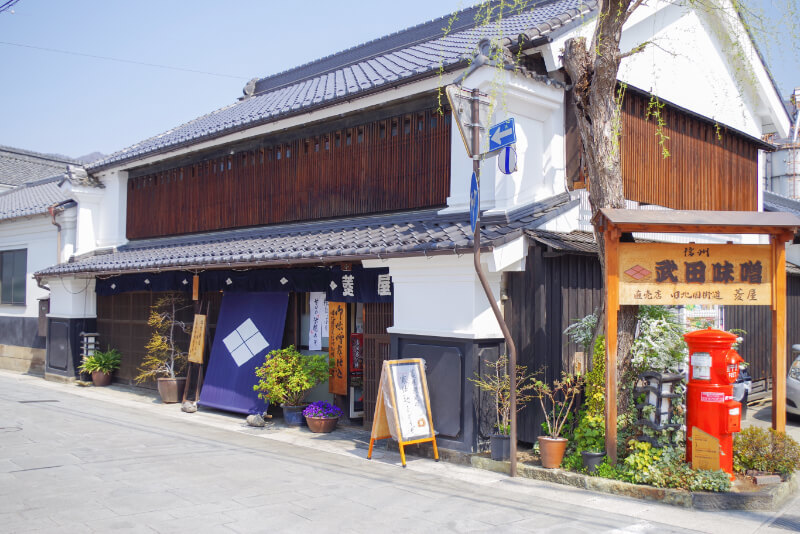 At nearby Yanagimachi Street, you can see Ueda's old townscape from its days as a castle town and pick up a snack from one of the bakeries, restaurants, or the local brewery. If you're hungry, stop at Kakurega En for some delicious yakitori slathered with Ueda's special Oidare sauce.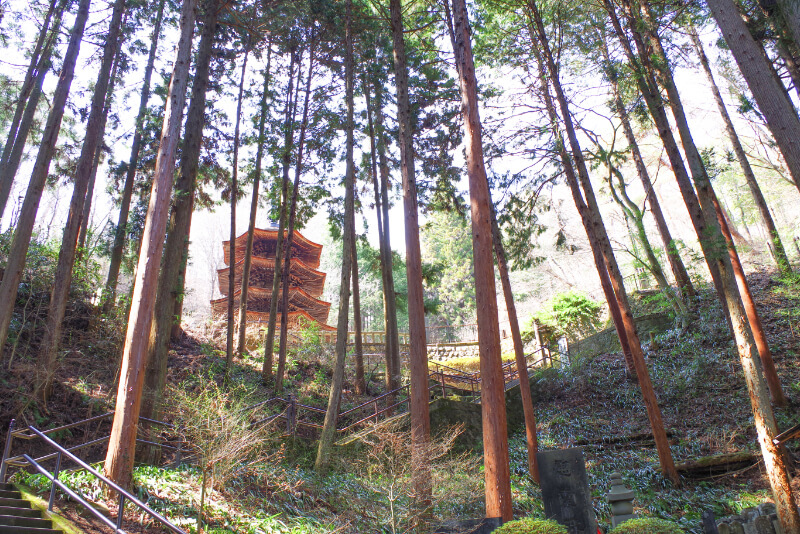 Bessho Onsen is just 30 minutes from Ueda via the private Bessho Onsen train line*. The area is called the "Kamakura of Shinshu" due to its many beautiful temples and tranquil atmosphere. Among them, Anrakuji temple is home to a Japanese National Treasure—a three-story, eight-sided pagoda, the earliest extant example of its kind in the country. Enjoy the heart of the Japanese countryside from the comfort of a hot spring bath.
Tour the Countryside by Bicycle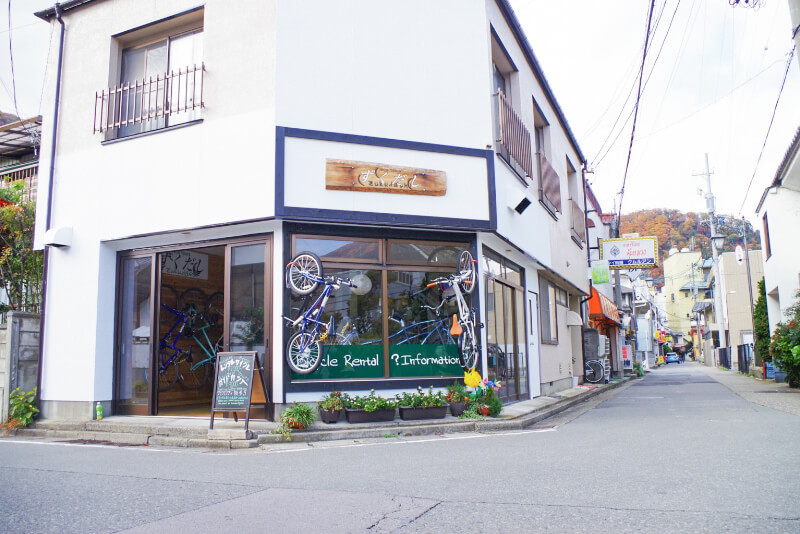 After soaking in the sights of Bessho, return to Ueda and take the Shinano Railway train to Togura Station. A Showa era hot spring town called Togura Kamiyamada Onsen can be found here. One of the local inn owners is an American who loves Japanese culture and history, and is happy to share his knowledge with international guests. You can take a tour by bicycle and learn about the area's sites and history while interacting with the locals. After a tough ride, enjoy the healing waters of Togura's springs and stay at Kamesei Ryokan for the night.
Day Three
Snowshoe through Togakushi's Sacred Forest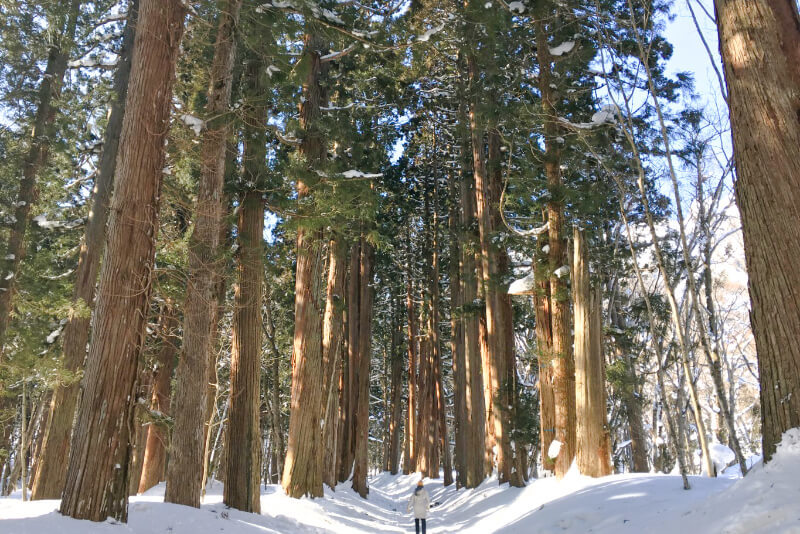 On your last day, take the train from Togura to Nagano Station*. From the station, take the Alpico Togakushi bus* to Togakushi Ski Resort (70 minutes), rent some snowshoes and take a walk to the area's Okusha Shrine. Stop at the Okushamae Naosuke restaurant for soba, Togakushi's specialty. Afterwards, take the trail to the shrine and be awed by huge 400-year-old cypress trees and the precipitous face of Mt. Togakushi looming above.
Visit Zenkoji and Experience Buddhism through its Temple Lodges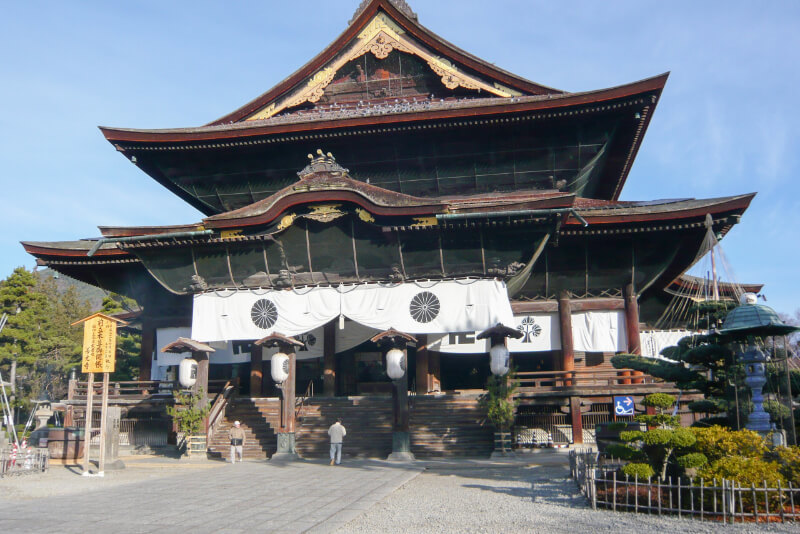 Get off at the bus at Zenkoji Daimon and head towards Zenkoji Temple. It is Japan's third largest wooden temple and a national treasure, attracting thousands of pilgrims every year. There are 39 temple lodges around the main temple where pilgrims can spend the night. Some offer workshops as well, like Gyokushoin, where you can make your own bracelet or kaleidoscope. Some also double as restaurants where you can eat Shojin Ryori, Buddhist vegetarian cuisine. You can spend the night and continue your adventure, or take the shinkansen* back to Tokyo in just 90 minutes.
*The Banzai Two-Day Pass covers travel on the Shinano Railway between Karuizawa and Moyko Kogen stations. A separate fare is required for the section between Shinonoi and Nakano. Other train lines and buses are not included.
There are many other places that I couldn't cover here that are well worth a trip. In Toumi and Komoro, there are four different wineries producing a range of delicious wines. Rue de Vin and Villa d'Este Gardenfarm are both about 12 minutes away from Toumi's Tanaka Station by taxi, and Mann's Winery is just 10 minutes from Komoro Station. Each winery has its own restaurant where you can taste their wines paired with fresh local cuisine. And like Bessho and Togura Kamiyamada, there are many other hot spring areas to see as well!
Take a look at the Banzai Two-Day Pass website for a list of participating stores and more ideas! And if you happen to use the pass, share your photos online using the hashtag #banzai2dayspass.
Update:2020/01/17