Highland Trekking in Kirigamine Kogen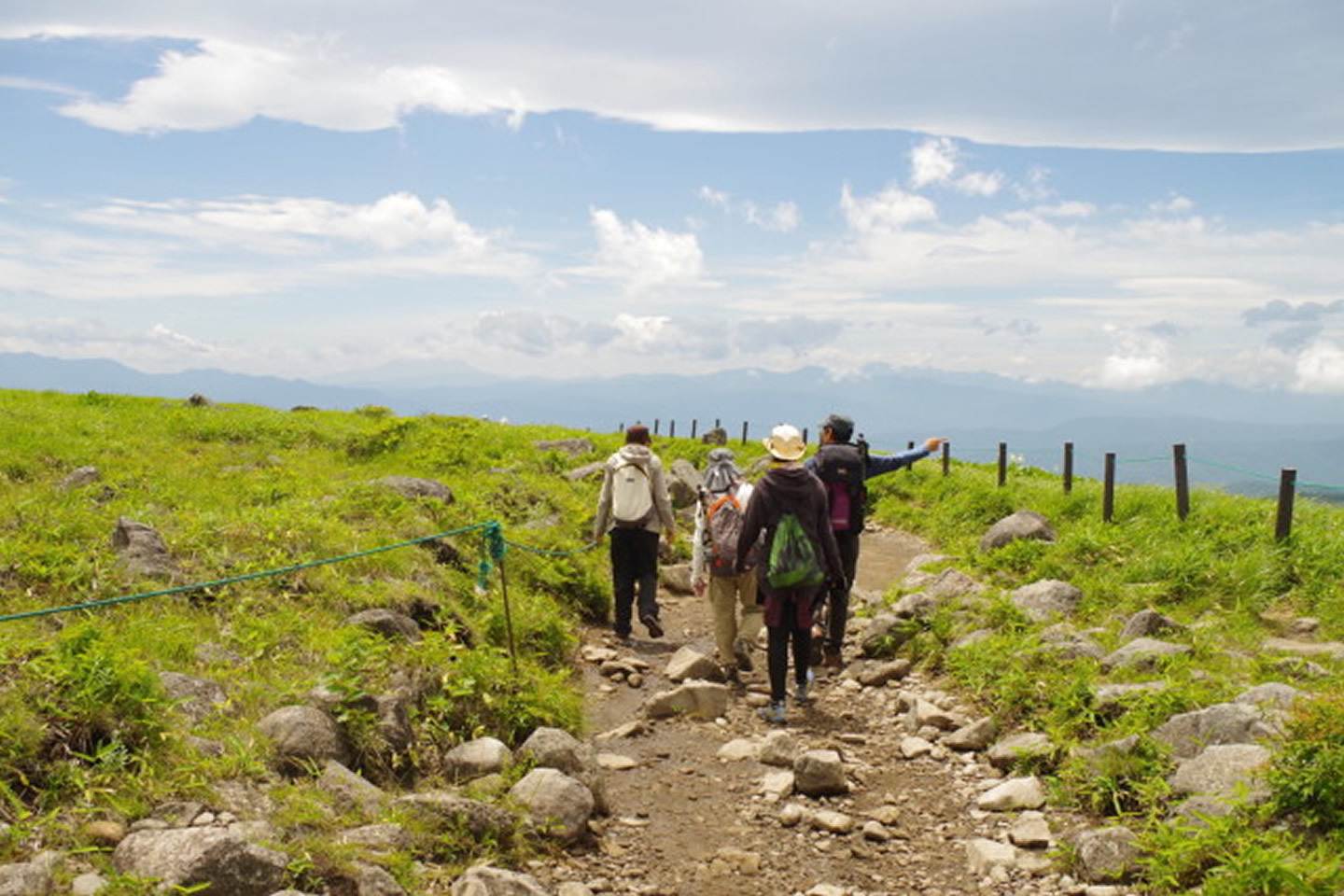 Effortless Access to One of Japan's top 100 Mountains with Panoramic Views of Mt. Fuji and the Alps – If not Shrouded in Mist.
Travelers road-tripping the scenic Venus Line route will pass through Kirigaminie Kogen. It's certainly worth the time to make a stop and explore the area, one of Nagano's central high altitude plateaus. These pictures are from when a visit with a tour one summer weekend.
The name Kirigamine means "Misty Peak", a suitably romantic name for an area on the Venus Line, and is so called because warm air rising from Lake Suwa down below often condenses into fog at the summit. Today however, the sun was shining and we set out, excited to enjoy the views from the top. Our goal was much facilitated by a ride on the Kurumayama Sky Lift. During the green season, the Kurumayama ski resort runs its ski lifts to the top of the mountain so visitors of all ages can enjoy its amazing panoramic views without the strain of a full hike up the mountain. More athletic types can enjoy a hike of around an hour to the peak, whilst families with elders or small children can reach the top in around 10 minutes by ski lift.
Designated as one of the 100 great mountains of Japan, Kurumayama is the tallest point in the Kirigamine area at 1,925 meters elevation, and enjoys a full 360 degree view from the top. The Northern, Central and Southern Alps, the Yatsugatake mountain range, Mt. Ontake and even the beloved Mt. Fuji can all be seen from here on a clear day. Mt Fuji is significant to the followers of Shinto, the main faith in Japan since prehistoric times, and fittingly, the shrine at the top of Kurumayama has a torii gate that frames the view of Mt Fuji perfectly for photos.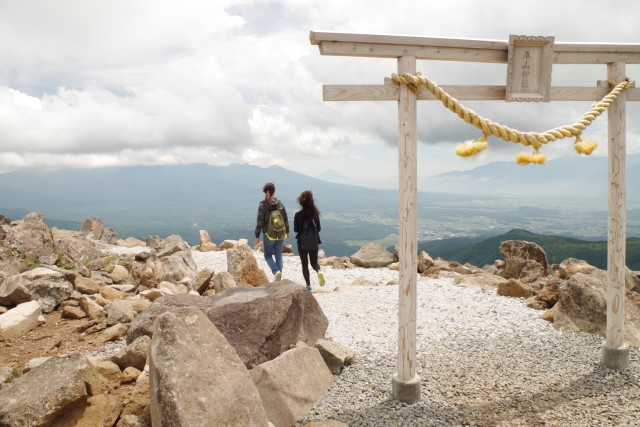 There are a variety of easy trails around the summit for those that would like to stretch their legs a little. You could take just a half hour or so enjoying the views or spend a little more time - the rolling meadows and swaying green grasses are a pleasure to stroll through. We were lucky enough to have a guide from the visitors centre at the Sky Lift station, who was very knowledgeable about the trails, but there are also maps available for self-guided hikes with a variety of different trail lengths to choose from, taking you from highlands through to wetlands, and even through a primeval woodland.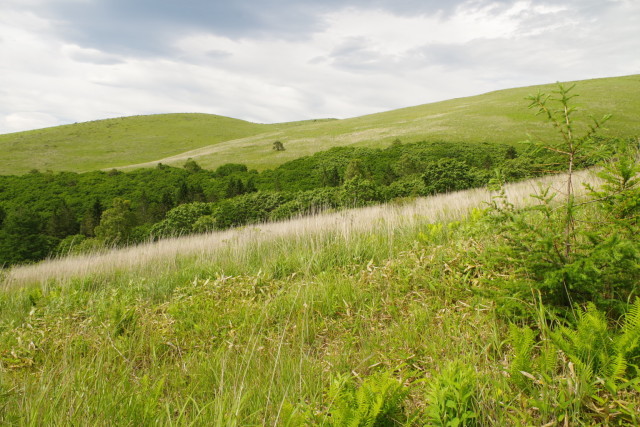 In mid-July the day lilies are in season, and areas of Kirigamine become carpeted in glorious yellow flowers. Throughout the seasons, over 600 types of different plant species can be seen including azaleas and the amusingly named skunk cabbage. Personally I couldn't name a single flower, but they do look very pretty, and botanists and nature lovers come from all over to see the rare highland flora.
Update:2019/12/04