Taiko Drum Festival at Matsumoto Castle
Update:2019/09/28
Literary Arts
Festivals
Performing Arts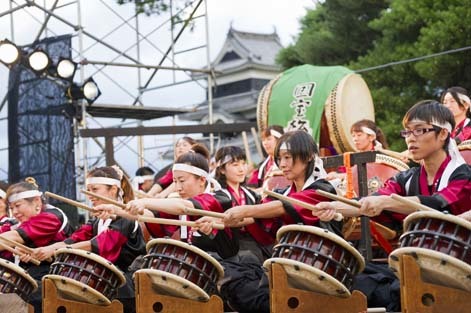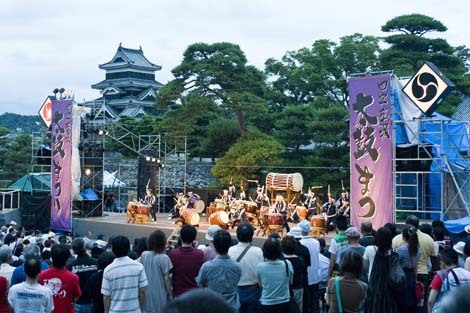 A music festival held in late July every year, a fest featuring the traditional Japanese wadaiko drum, at its heart.

At this event, various groups from across the country gather in Matsumoto to entertain the audience with their dynamic performances, having the national treasure Matsumoto Castle as the backdrop.

This festival is one of Japan's largest wadaiko drum festivals held, and offers people a great opportunity to listen to various groups of taiko drum players at once.

It is a unique chance to enjoy top taiko drummers whose performances are generally quite expensive, at no cost!
With the backdrop of Matsumoto Castle's silhouette in the twilight hovering over, whilst absorbing into your body the beat and the sounds of traditional musical instruments such as wadaiko and the shakuhachi, such an experience will become a defining moment etched into your memory of your stay in Matsumoto.
Access and Parking
Access

y Train:5 min bus ride from Matsumoto Station (JR Shinonoi Line)
By Car:34 km / 10 min from Matsumoto IC