Tour de Utsukushigahara Bicycle Race in Matsumoto
Update:2019/09/29
Cycling and Mountain Biking
Summer Activities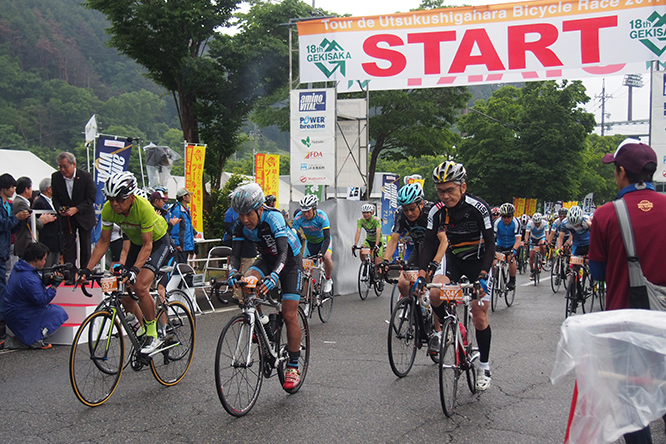 One of Japan's biggest hill climb races, the Tour de Utsukushigahara Bicycle Race, is a race that covers 21.6km with an average incline of 5.9%. Starting at the Matsumoto Baseball Stadium near Asama Hot Springs and finishing at Utsugushigahara Highlands (2,000m high), participants can finish up with a relaxing soak in hot springs.
Another big hill climb race held in Matsumoto is the Mountain Cycling Norikura. This race covers 20.5km at altitudes of up to 2,720m, with an average incline of 6.1%.
Also, the Alps Azumino Century Ride takes place earlier in the year on a course from Matsumoto to Hakuba via Azumino.