Area Guide

The Hakuba Valley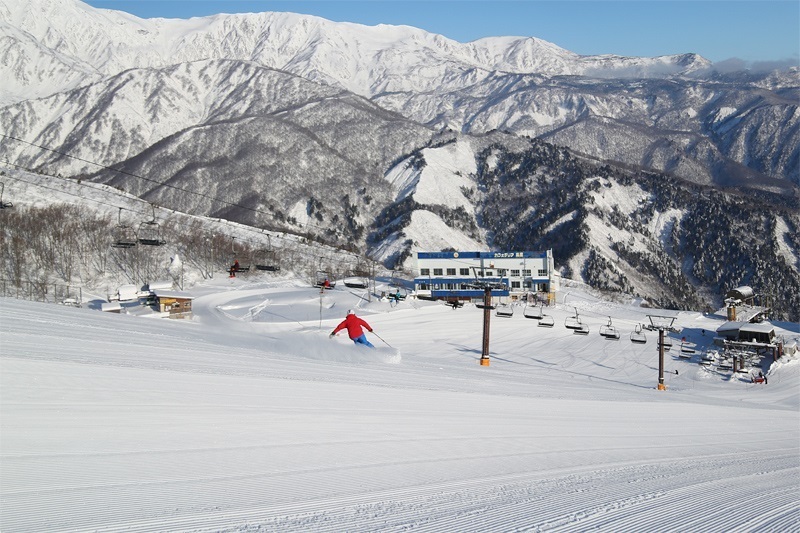 The Hakuba Valley is your outdoor playground at the base of the Northern Japanese Alps. From hiking and mountain biking to skiing and snowshoeing, there's something to enjoy any time of year!

From north to south, the Hakuba Valley connects the three communities of Otari, Hakuba, and Omachi. Otari and Hakuba are famous for their divine powder snow, a.k.a. "Japow," and Omachi is famous for its access to the Tateyama Kurobe Alpine Route's massive snow walls that reach heights of up to 20 meters. Home to the 3,000-meter-high Northern Japanese Alps, it's no wonder that the Hakuba Valley is a popular destination for outdoor enthusiasts.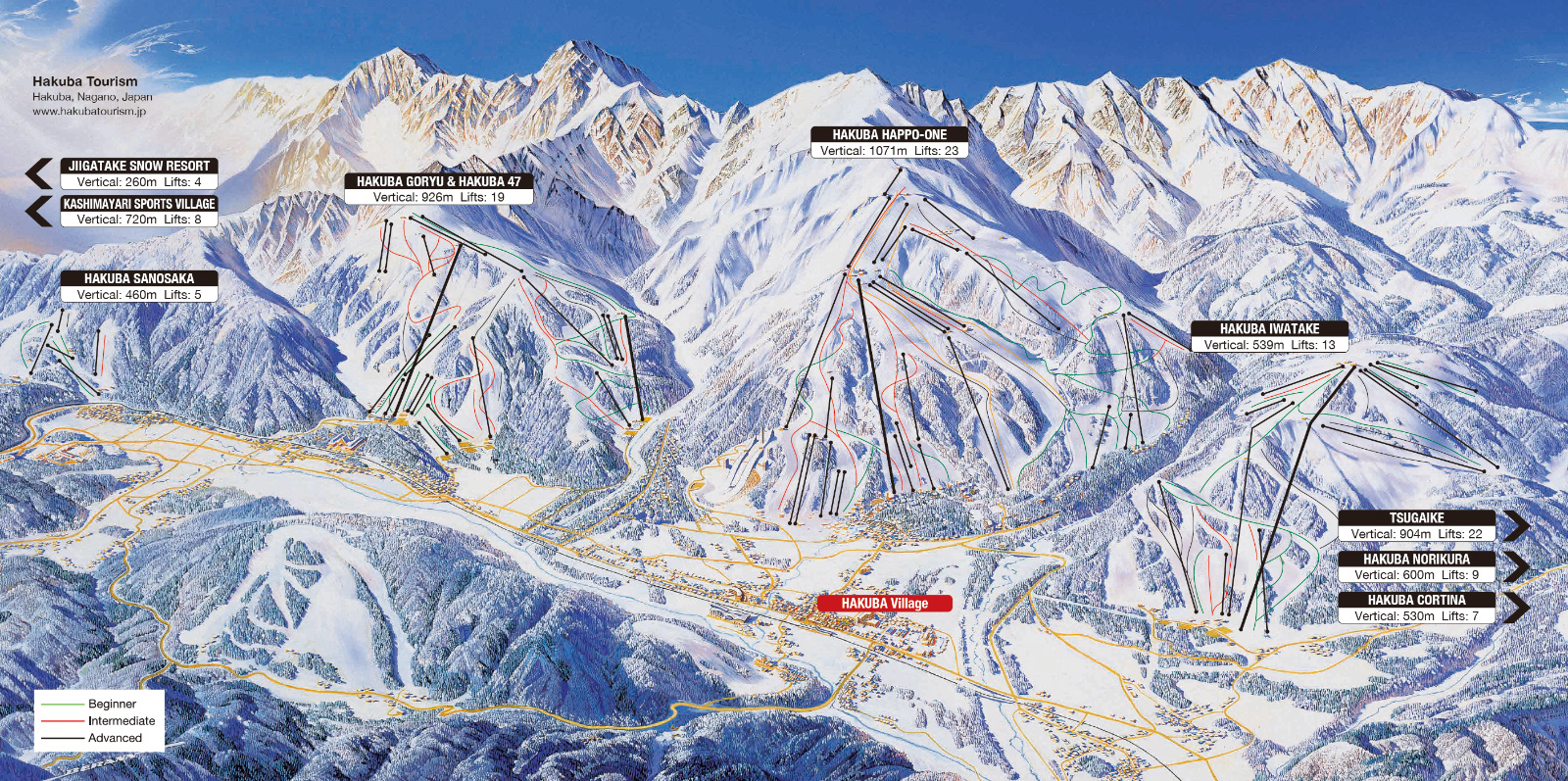 During winter, the valley boasts ten diverse snow resorts, all accessible on one common lift pass. The resorts offer everything from wide beginner trails to epic tree runs and waist-deep powder. After a day on the slopes, relax at one of the valley's healing hot springs, and enjoy local sake made from alpine waters.
The green season is an equally amazing time to visit. Find mirror-like reflections of the Hakuba Sanzan mountains at Happo Pond, a popular hiking destination with easy access from the highest lift at Hakuba Happo-One resort, or equally impressive views from the comfortable terrace of Hakuba Mountain Harbor atop Hakuba Iwatake Mountain Resort. Hakuba Iwatake is also home to the renowned Iwatake Mountain Bike Park, equipped with rentals and tours for beginners and pros alike.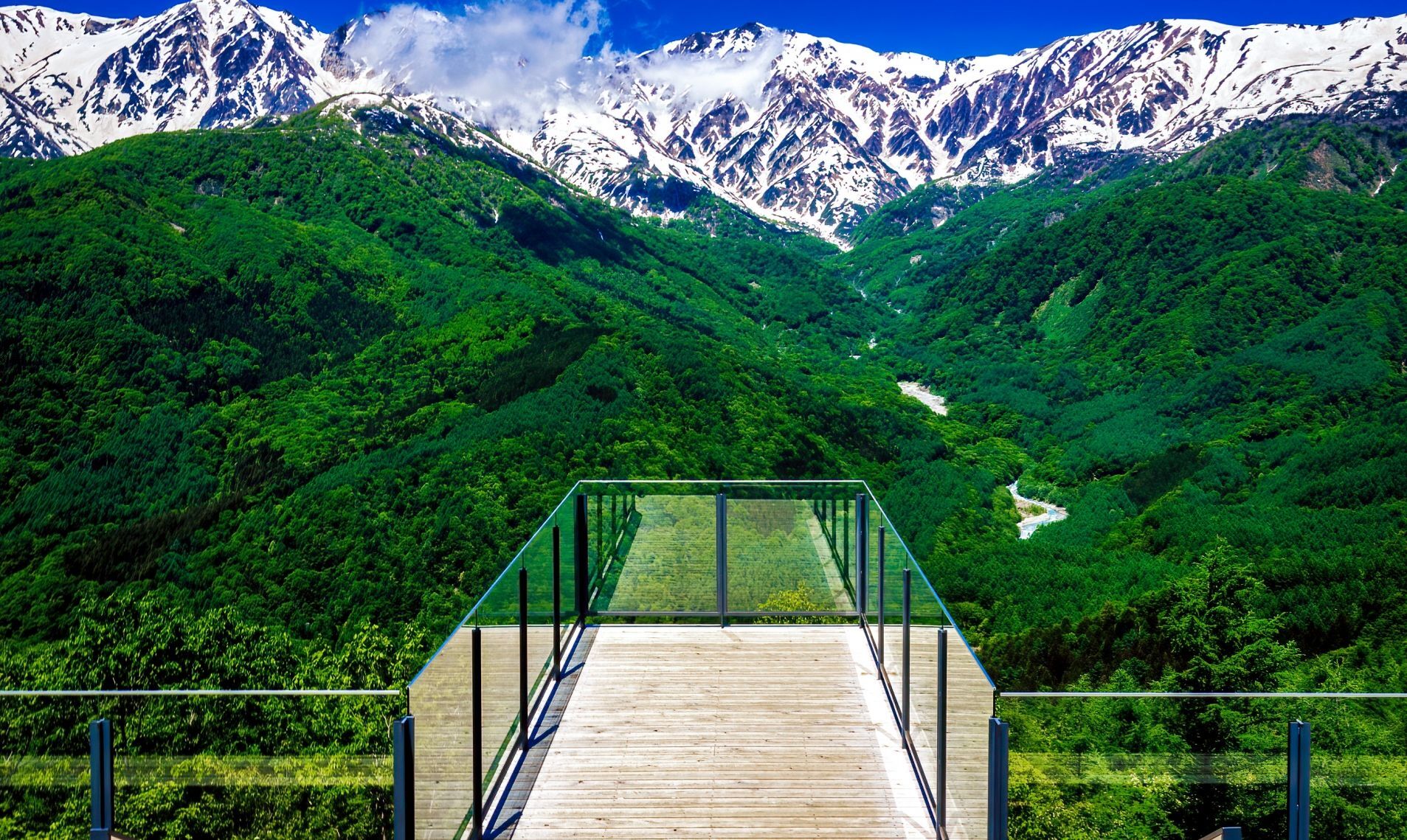 Beyond the resorts, Tsugaike Nature Park in Otari is recommended for alpine flowers, highland wetlands, and gorgeous fall foliage, and is easily accessible via the Tsugaike Ropeway. The park has well-maintained boardwalks and a variety of walking courses.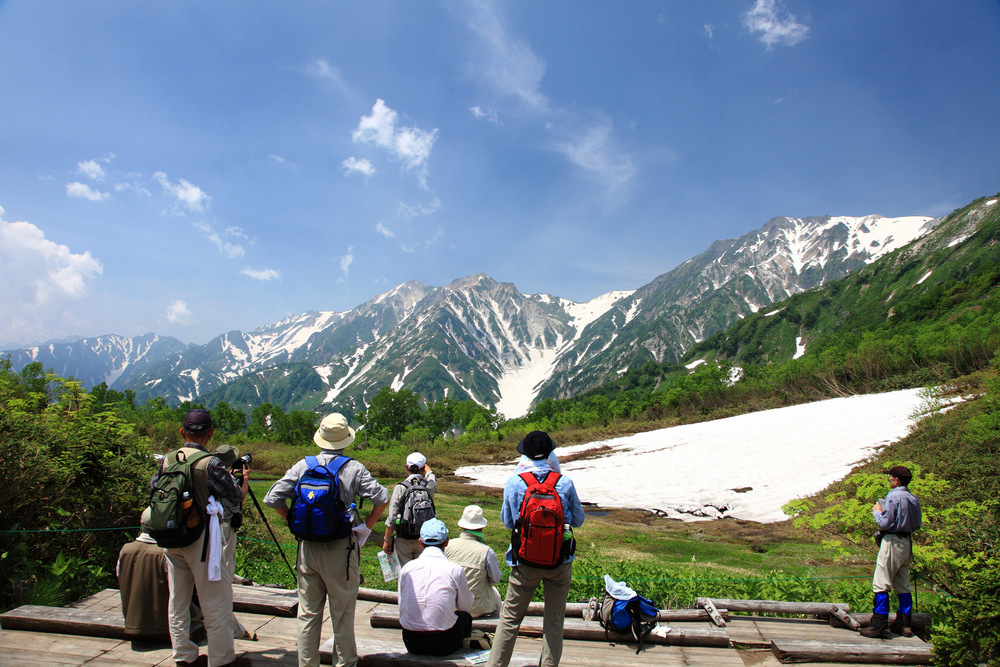 In Omachi, Lake Aoki is known for its calm and crystal-clear waters, perfect for kayaking, standup paddleboarding, and swimming.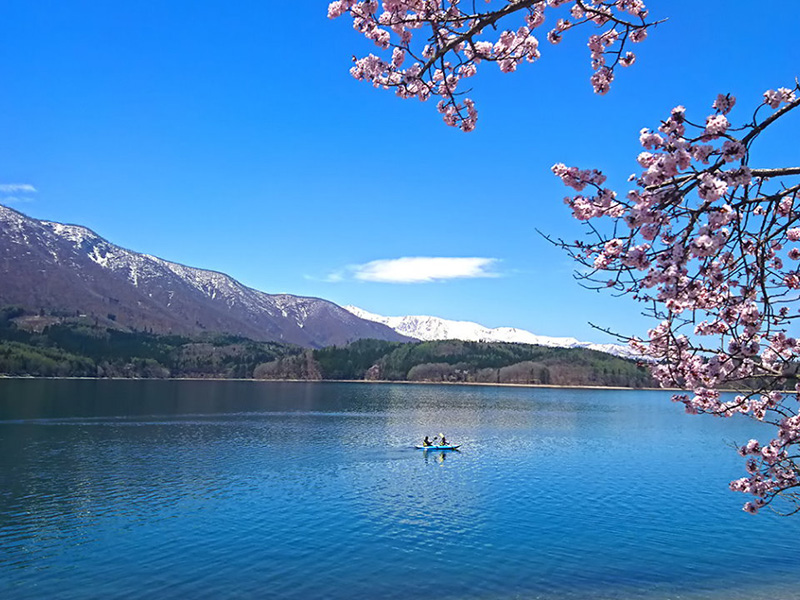 Map and Access
From Nagano City, take the express bus to Hakuba (1 hour).
From Matsumoto City, take the Limited Express Azusa (1 hour) or local train (1.5 hours) to Hakuba.
From Tokyo, take the Hokuriku Shinkansen to Nagano Station, then take the express bus to Hakuba (less than 3 hours in total). A direct bus to Hakuba also operates from Shinjuku Station (4 hours).
Access from Toyama is an exciting journey on eight different types of transportation via the Tateyama Kurobe Alpine Route, which features an elevation change of 2,000 meters.
Where to Stay
Hakuba Village Area
In addition to large hotels, Hakuba has over 200 small ryokans, lodges, and guesthouses near the slopes, and many of them are managed by native English speakers. These accommodations are mainly located in the Echoland, Happo, and Wadano areas. Echoland is about 10 minutes by car or shuttle bus from central Hakuba, and the closest resorts are Hakuba47 and Hakuba Happo-One. Restaurants, bars, and a vibrant nightlife are the main attractions of this area. The Happo area includes the Hakuba Happo Bus Terminal, making it the transportation hub of the village. Wadano, meanwhile, is a forested area between the Kokusai and Sakka slopes of Hakuba Happo-One resort, and is popular for its relaxed and easy-going atmosphere.
Otari Area (Hakuba Cortina, Hakuba Norikura, Tsugaike)
To the north in Otari you'll find large ski-in and ski-out hotels at the base of Hakuba Cortina and Hakuba Norikura resorts, and smaller family-run accommodations surrounding Tsugaike Mountain Resort.
Omachi Area (Omachi Onsen, Tateyama Kurobe Alpine Route)
To the south in the Omachi Hot Springs Area, a cozy town near the entrance of the Tateyama Kurobe Alpine Route, you'll find more than a dozen hotels and ryokans to choose from.
Sightseeing around the Hakuba Valley