Matsumoto Castle's Ice Sculpture Festival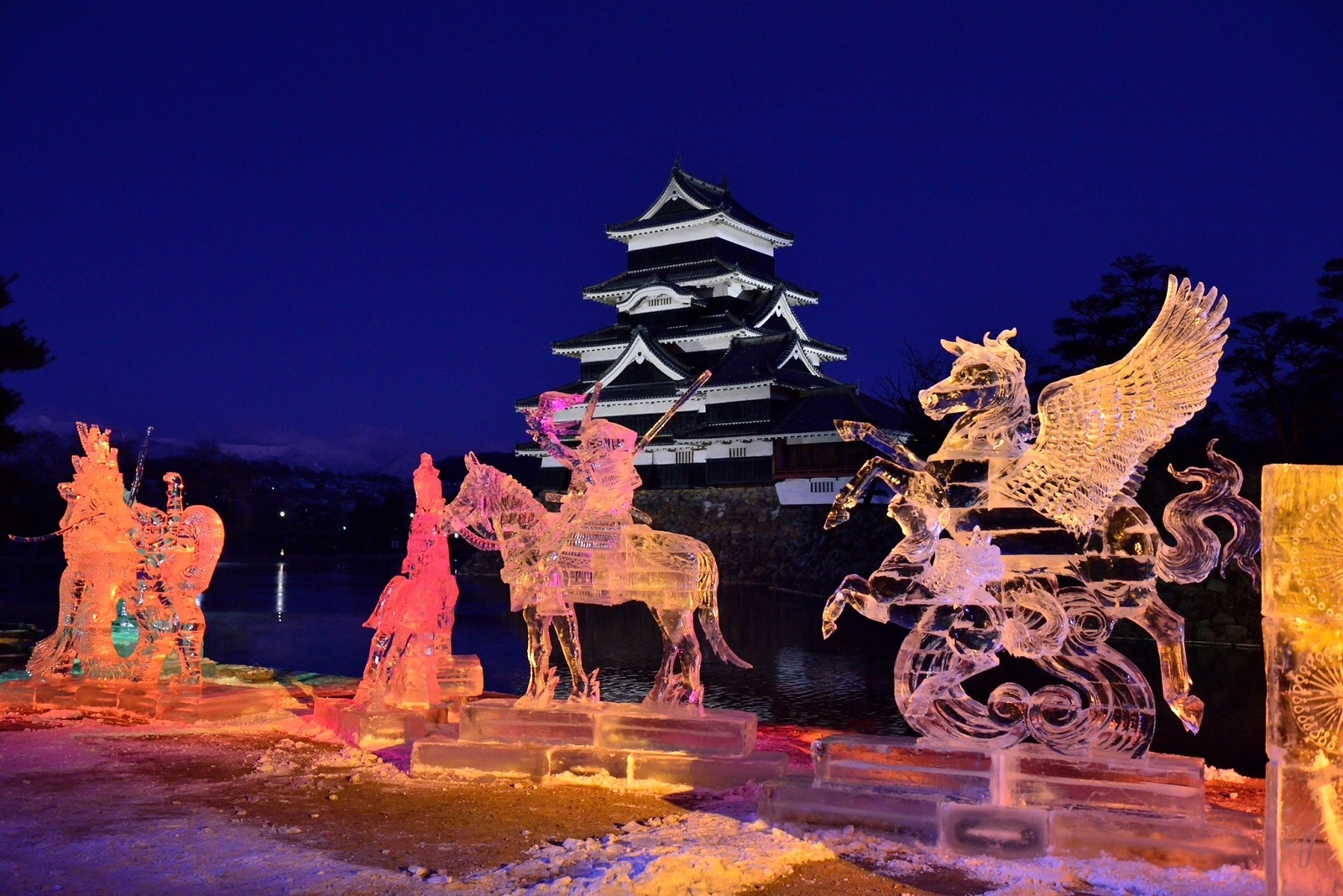 During this mid-winter ice carving competition, Matsumoto Castle is twice as cool.
A highlight of Matsumoto's winter, the annual Matsumoto Castle Ice Sculpture Festival usually takes place in late January or early February (in 2020: February 1st and 2nd). With the stately castle in the background, teams of sculptors from all across Japan and from overseas as well gather to compete for the top prize.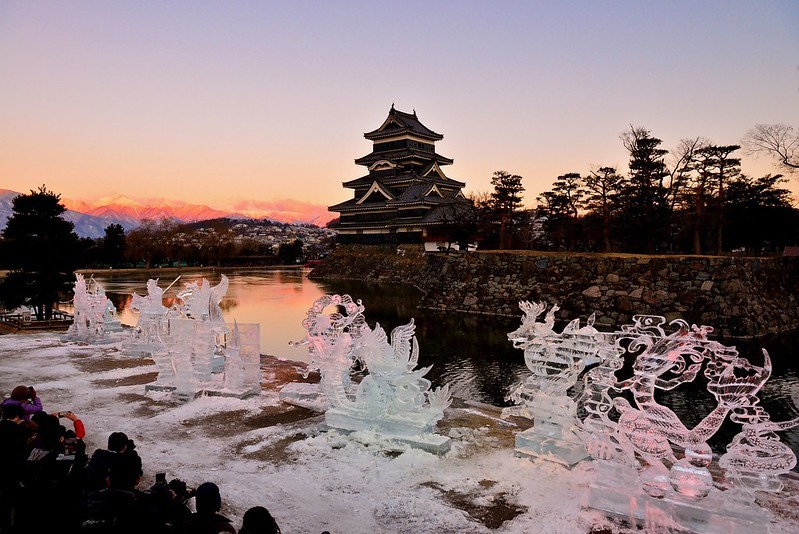 Carving begins with a pre-party Friday evening and continues through the weekend. The finished sculptures are brilliantly illuminated in a kaleidoscope of colors at dawn on Sunday morning, and they remain on display until Sunday afternoon. There is live music as well as food stalls, making for a festive event that the whole family can enjoy.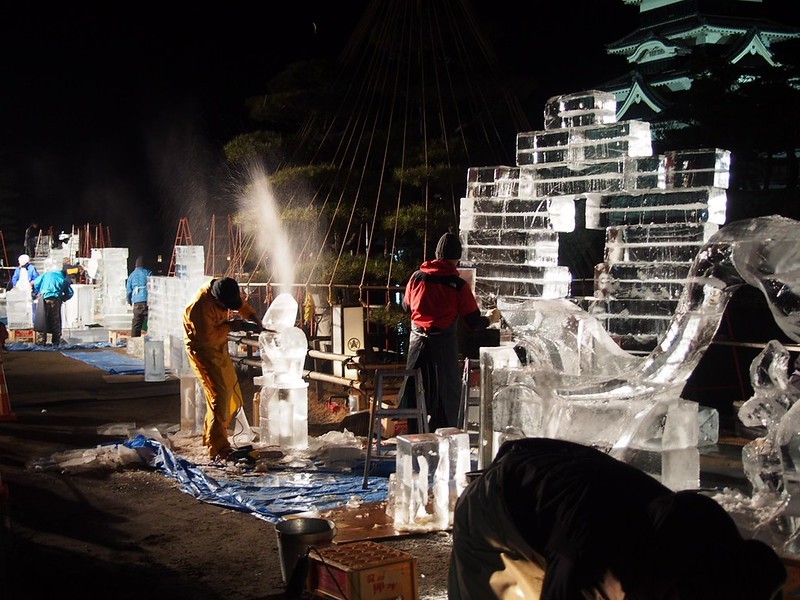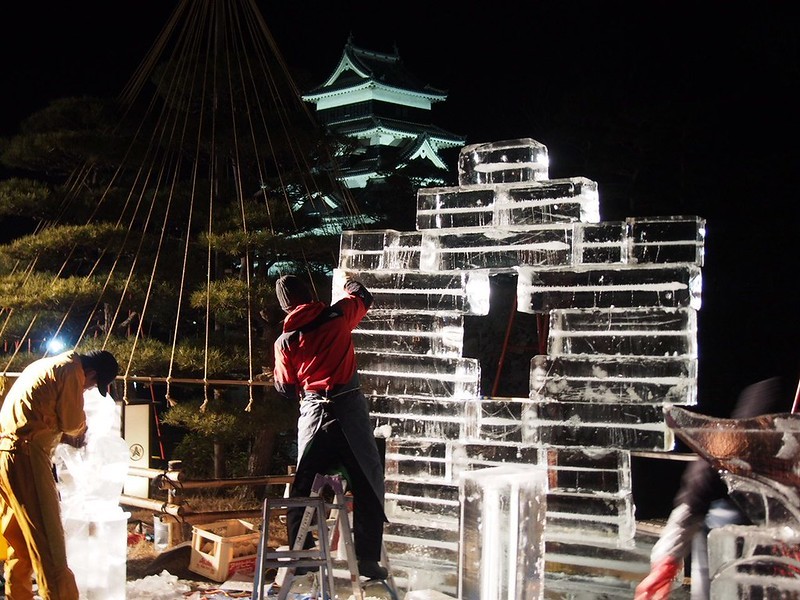 Nagano's winters can be brutally cold which is the perfect condition for ice carving. And Matsumoto Castle is the perfect picturesque setting for these ephemeral masterpieces, with a backdrop of the majestic Northern Japanese Alps in the distance.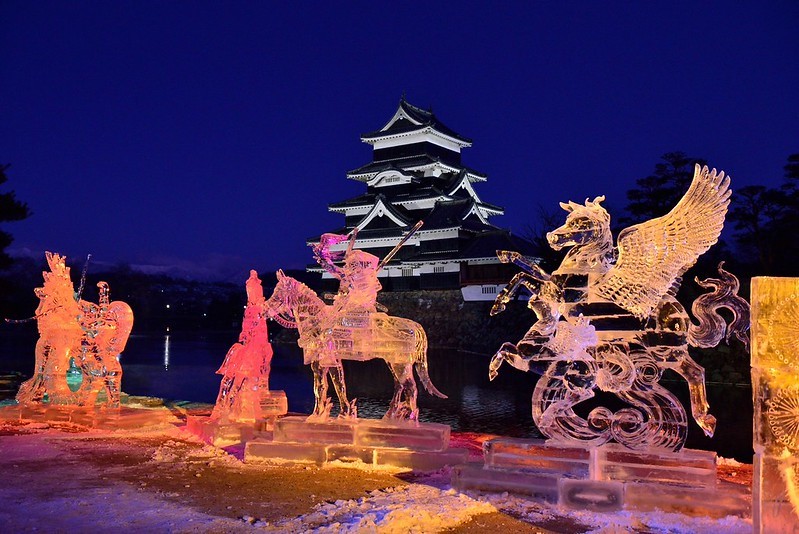 Update:2019/12/04